Samsung Malaysia beckons to every Malaysian with an adventurous spirit and a penchant for photography:  it's time to "Go the S-tra Mile"! Harnessing the prowess of the Galaxy S23 Series camera, Samsung urges you to weave your way through uncharted terrains and chronicle Malaysia's awe-inspiring vistas. For those yearning for an off-beat experience, here's your shot! 
From now until 15 October 2023, grab your Galaxy S smartphone and grab some creative shots of Malaysia's hidden gems and stand a chance to go on a trip to Busan, South Korea!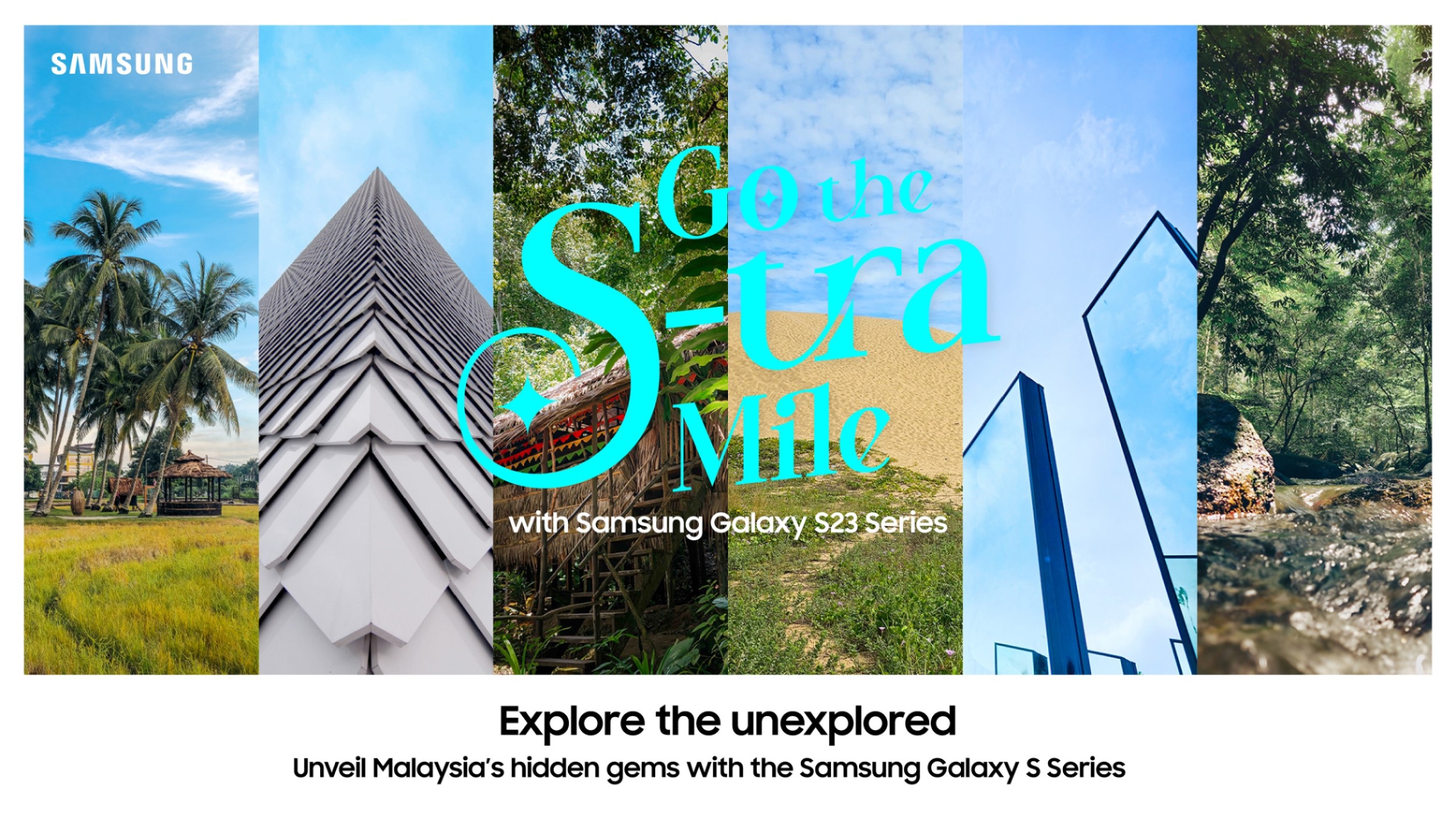 Need some inspiration? Watch the video above as 6 seasoned photographers wield the Galaxy S23 Ultra to immortalize Malaysia's less-known treasures. As they journey through, they'll demonstrate how 200MP photos burst with clarity and colour irrespective of lighting, whilst 8K resolution paints stories like never before. Their Portrait Mode expertise ensures they remain the heroes of their tales. Ready to glean some tricks of the trade? Check out their inspiring journey and insights:
But hey, why just watch when you can partake? Get snapping with your Galaxy S Series and stand a chance to jet off to Busan, South Korea!
---
How to Participate?
Use any smartphone in the Samsung Galaxy S Series to photograph or film Malaysia's undisclosed jewels.
Post your masterpiece on Instagram with the tags #GotheStraMile, #GalaxyS23, and @samsungmalaysia. (P.S: Go public with your profile!)
Ensure you register your entry here.
Finally, don't forget to follow Samsung's social media accounts, as that's where they will announce the six winners on 30 October 2023!
Related articles