ASUS has recently launched the Zenbook Pro 14 OLED, a creative powerhouse that not only packs a punch but also leaves a lasting impression with its innovative features. If you're a creator, designer, or simply someone who craves the best, this laptop is here to supercharge your productivity and creativity.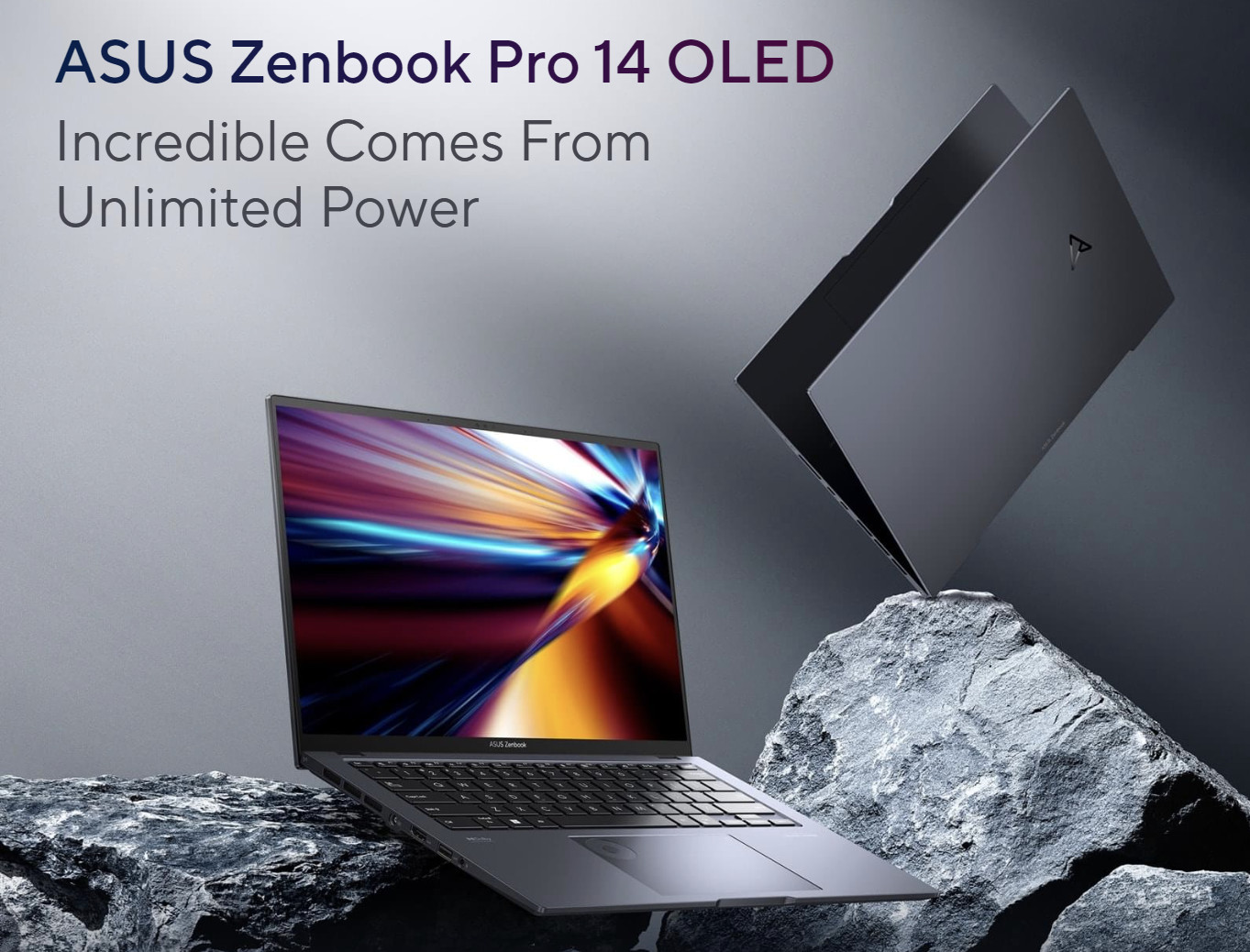 The Zenbook Pro 14 OLED features a stunning 3K OLED touchscreen display that's more than just a display – it's a window into the future of computing. With a resolution three times sharper than Full HD, every pixel comes to life, revealing the smallest details that make your work matter. If you ever feel like your imagination is too wild to contain, rest assured that it's in good hands with PANTONE Validation, ensuring your creative work appears just as vivid as you envision it. 
When the time comes to switch tasks, this laptop has your back with its colour gamut. Whether you're transitioning from a marathon editing session to a gaming session or settling in for some research, its versatility shines through. Bright and vibrant colours bring an extra level of excitement to your gaming experience, while softer, more natural hues provide a soothing, eye-friendly environment for research. It's a dual win for your eye care, as the laptop is also TÜV Rheinland-certified, ensuring your eyes receive the care they truly deserve.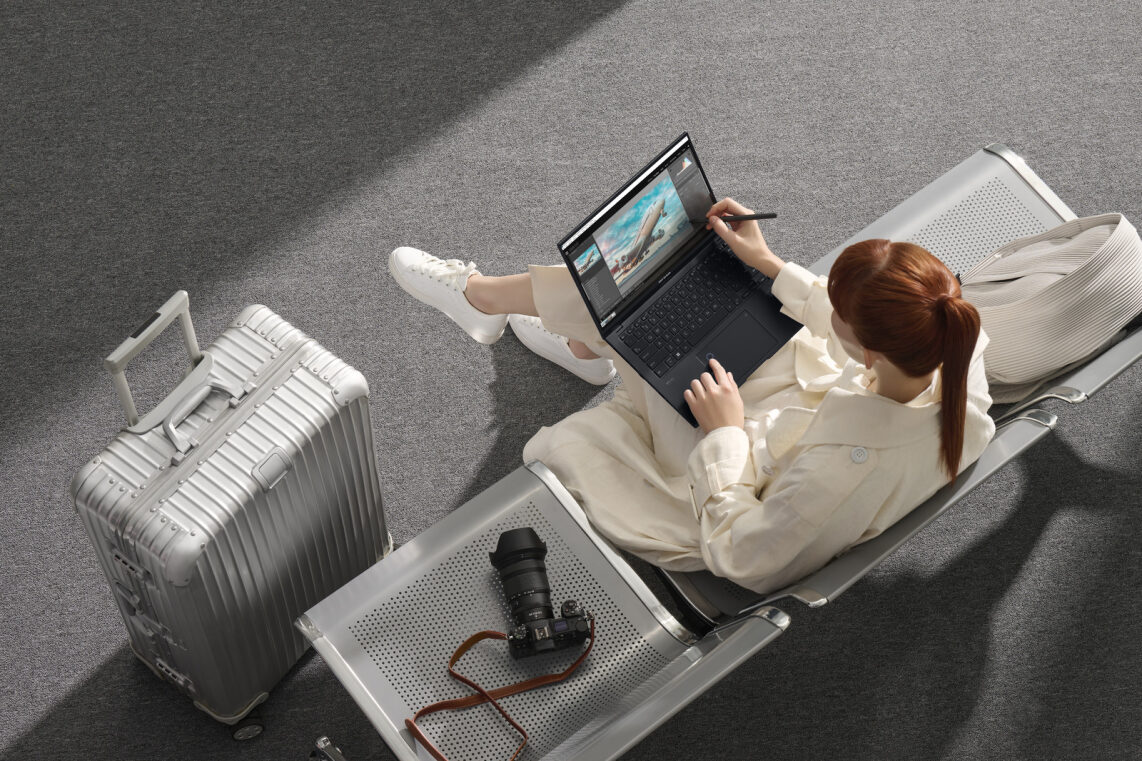 In terms of efficiency, the Zenbook Pro 14 OLED is a no-pushover either. The powerful NVIDIA GeForce RTX 4070 GPU brings the speed you need for tasks like deep-learning analysis and it even makes your games look better with real-time ray tracing that makes motion-blur effects look stunning. This is a dream come true for gaming content creators who rely on both power and visual finesse to bring their creations to life. Add the MUX Switch, a feature that reduces latency and enhances the refresh rate, and you've got a laptop that's truly in a league of its own. 
For super reliable WiFi that doesn't waver, the WiFi Stabiliser steps in to block any pesky wireless disruptions. This means you'll consistently get the fastest speeds possible without any hiccups. And with WiFi SmartConnect doing its thing, your Zenbook Pro 14 OLED effortlessly finds and connects to the strongest WiFi signal available, including those trusty mobile hotspots you're familiar with.
While the brand-new laptop goes all blazing with its impressive performance, it also knows when to take breaks and clean up after itself. Its ultra-efficient ASUS IceCool Pro cooling system features a dual-fan design, with four external exhaust vents at the side and rear to dissipate heat to the exterior. It's also got a filter for both fans that helps keep dust and little bits of stuff from getting inside your laptop. So, it's not just staying cool; it's staying clean too!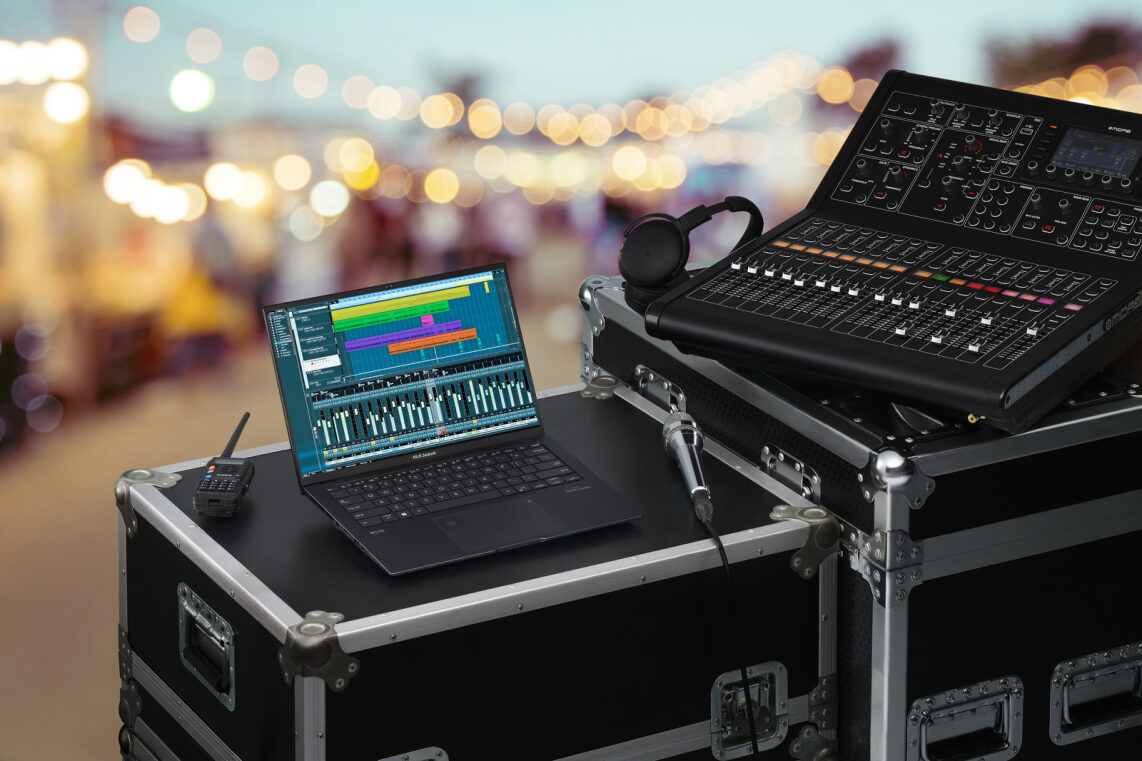 Besides the previously mentioned features, the Zenbook Pro 14 OLED is also all about delivering a top-notch audio experience. Given the nod by Harman Kardon, it has a clever amplifier and is Dolby Atmos certified, which means you get this awesome, all-around sound that makes everything feel real. But if some sounds are too much for you, you can enjoy ASUS's smart noise-cancelling tech; when you're on conference calls, you don't need to worry about hearing everyone clearly as it will make sure your audio stays crystal clear, even when there are lots of voices talking.
Gentle on the eyes and a pleasure to use – that's the essence of this laptop's refined performance. One of its thoughtful designs is the improved ASUS DialPad. This innovative addition allows you to effortlessly fine-tune settings within creative applications with a simple twist or tap. What makes it even more appealing is its customization capability, enabling you to tailor its functions to match your specific needs in any application you use.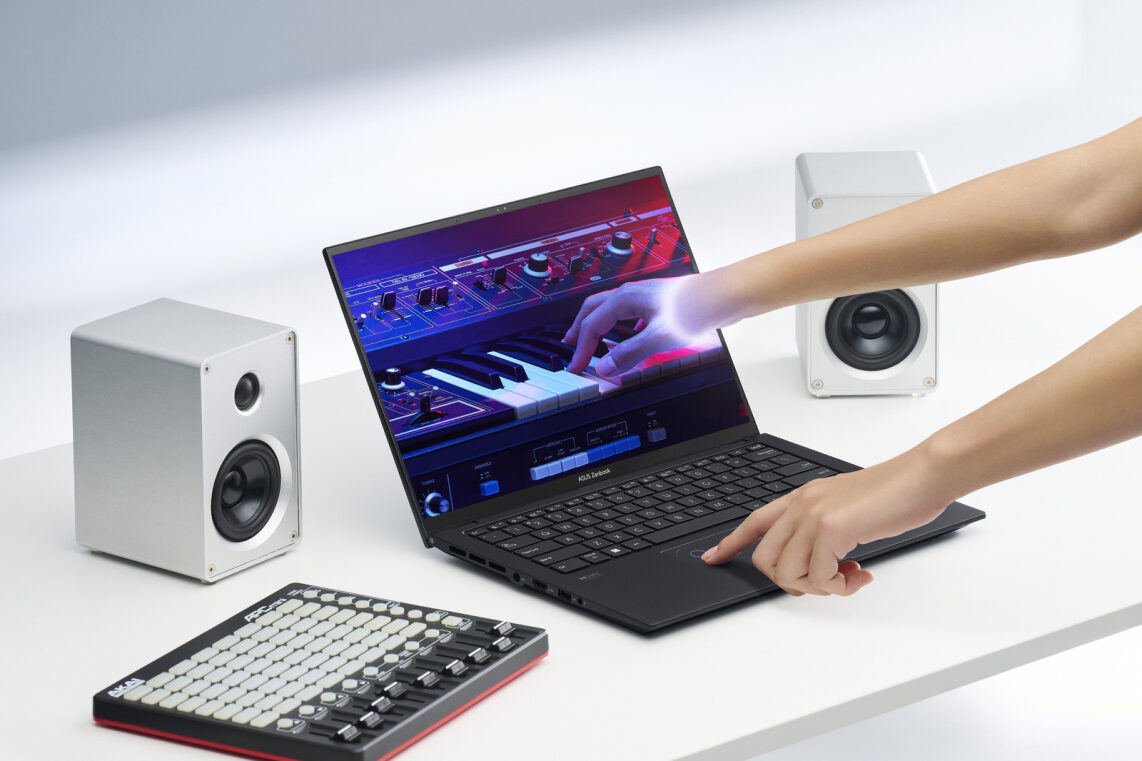 When it comes to typing and navigation, the ASUS ErgoSense keyboard offers keys that are perfectly sized and provide a satisfying amount of travel, ensuring typing is a breeze. Concerned about staying clean even during those coffee-fueled work sessions? An anti-fingerprint and hydrophobic coating makes the ASUS ErgoSense touchpad comfortable and easy to clean, helping you to maintain a fresh and welcoming workspace no matter how much coffee you sip or typing you do. 
The Zenbook Pro 14 OLED (UX6404V) is priced at RM10,999 and will be available in all ASUS authorised dealers and the official ASUS e-store in Malaysia starting from September 19, 2023. Visit ASUS online or your nearest dealer for more information and unleash your creative potential today.
Related articles