Toshiba TV,  a global leader in vision technology and innovation, setting off a seismic shift in the gaming and entertainment realm. Building on this legacy, Toshiba TV is thrilled to announce the launching of its highly anticipated Z870M TV, Z670M TV and M550M TV in Malaysia.
This year, Toshiba TV has harnessed the power of artificial intelligence to introduce the AI-powered REGZA ZRi Engine and Mini LED technology.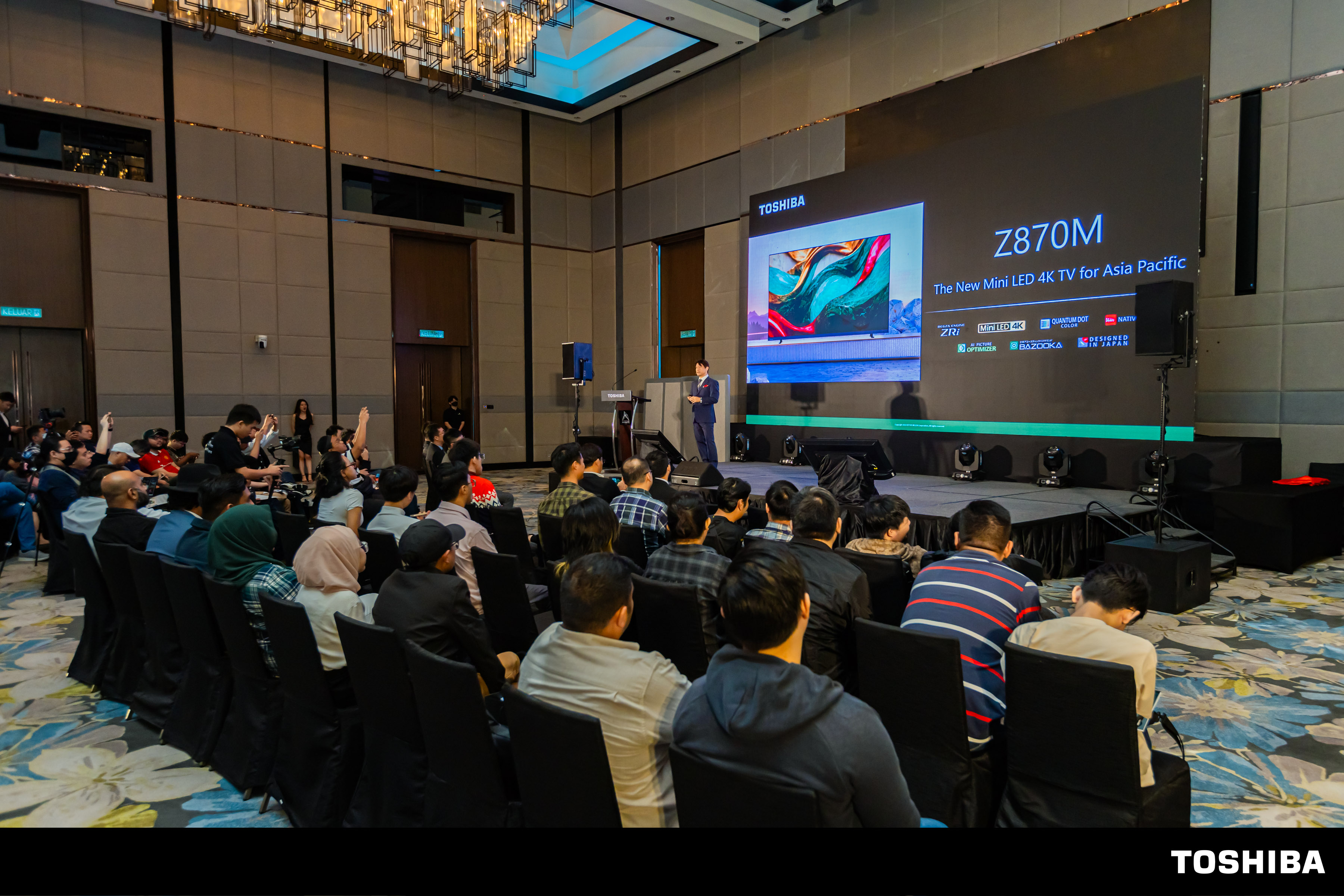 "As the *No.1 TV Brand in Japan, Toshiba TV is committed to providing unparalleled visuals, auditory, and gaming experiences that seamlessly connect the realm of television with reality." said Tatsuhiro Nishioka, the Brand Manager of Toshiba TV Global.
"We aim to enhance users' entertainment experience through innovation, top-notch quality, and design appeal all in one entertainment system. These flagship models, the Toshiba Z870M, Z670M and M550M TV, stand as quintessential embodiments of our brand's essence," Mr. Tatsuhiro Nishioka added.
---
Z870M: The Mini LED Marvel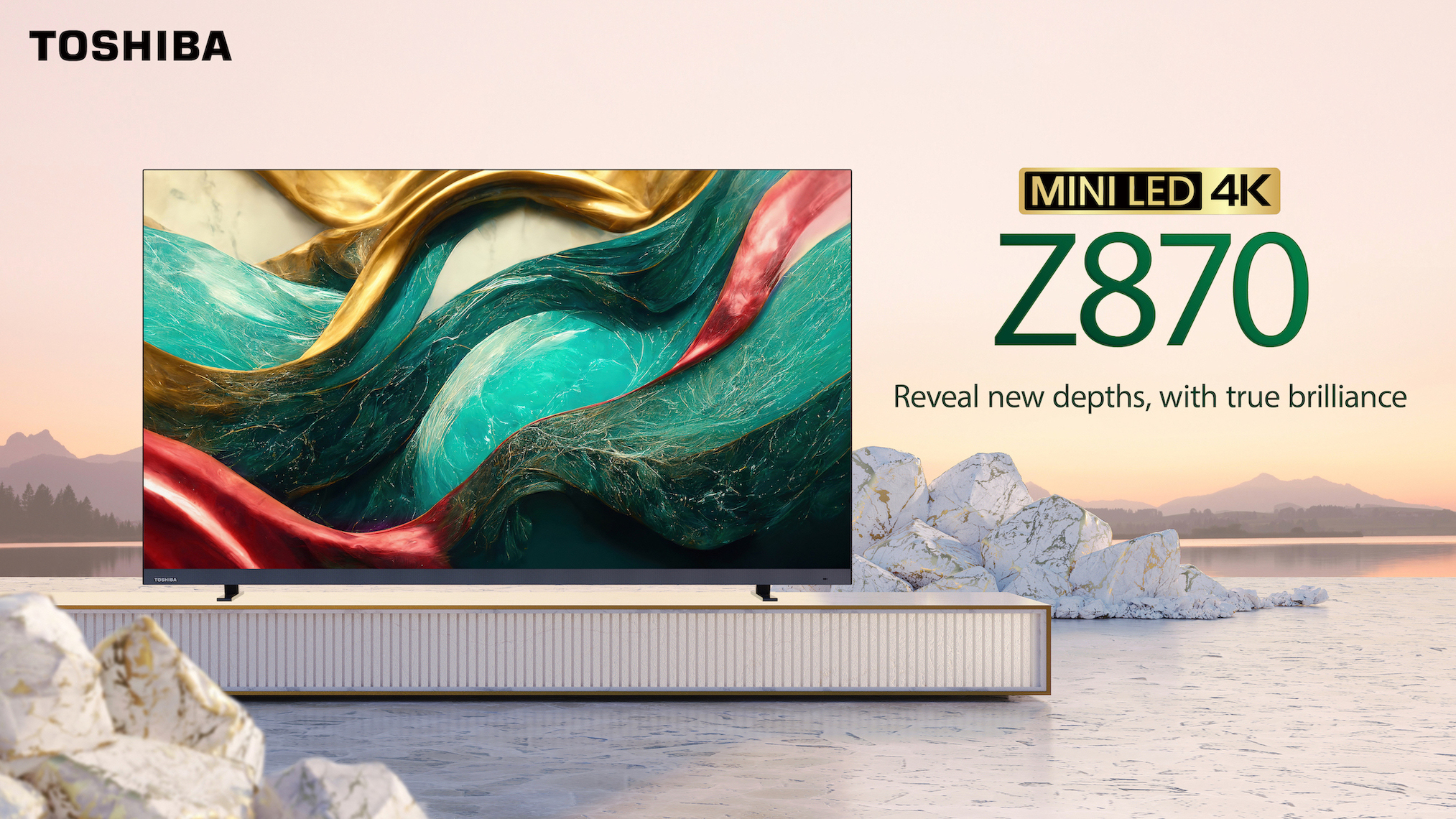 Boasting Toshiba's innovative REGZA Engine ZRi chipset, the Z870M offers unparalleled visuals with its Mini-LED backlight. A harmony of Quantum Dot Colour technology and Full Array Local Dimming Pro delivers spellbinding visuals that are both accurate and captivating. Whether you're a hardcore gamer or a movie buff, the Z870M promises to redefine your experience with its quick-response gameplay and immersive Dolby Vision graphics.
Key Specifications:
AI-driven REGZA Engine ZRi
Mini-LED backlight
Quantum Dot Colour technology
Dolby Vision HDR, HDR10+, HLG
Game Mode Pro & 144Hz Native Panel
---
Z670M: Gamers' Delight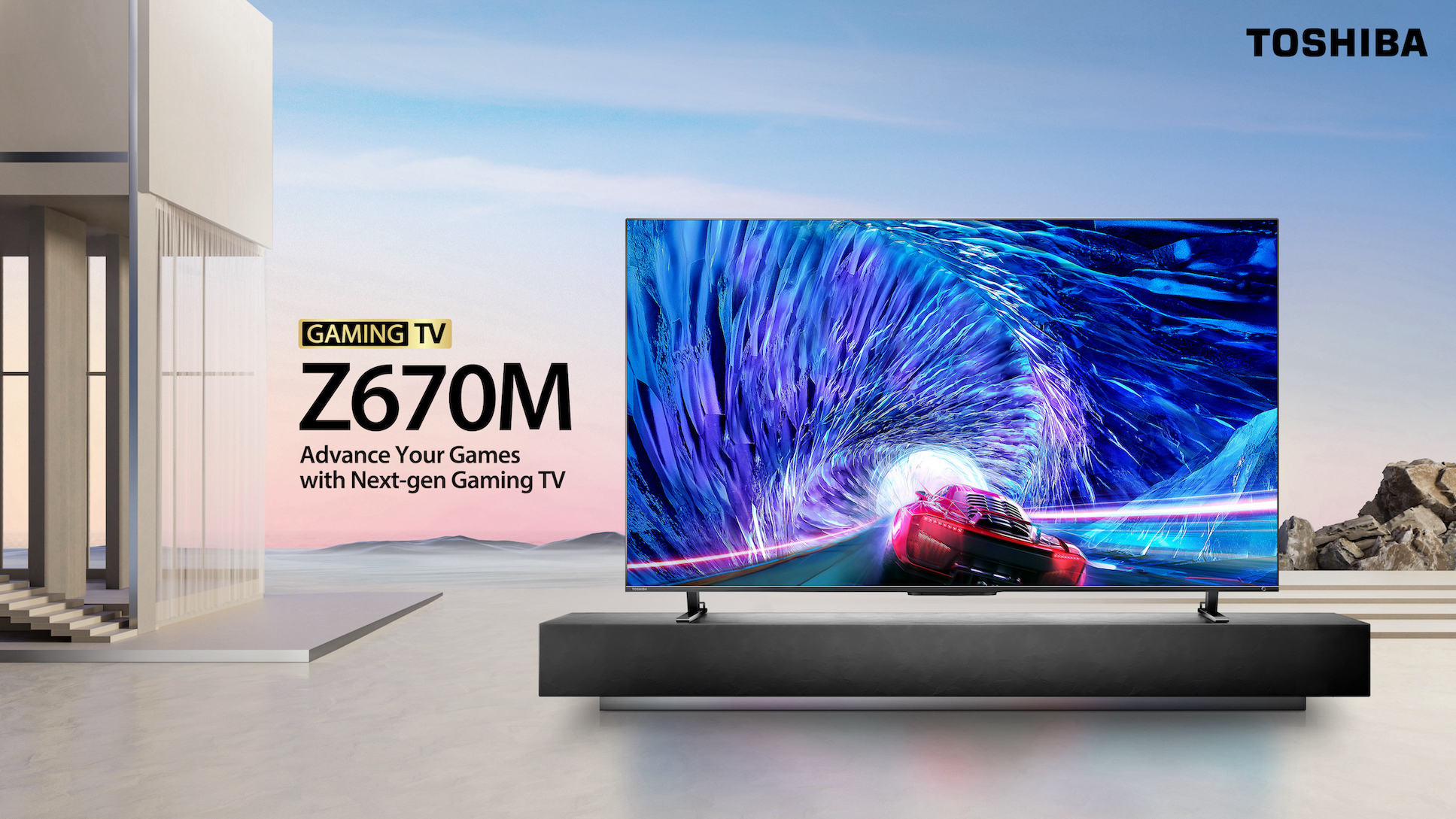 Designed with gamers in mind, the Z670M delivers electrifying visuals and smooth gameplay. Dive deep into stunning visuals with Quantum Dot Technology and elevate your gaming with the 144Hz Native Panel. Toshiba's Intelligent Auto View Pro fine-tunes visuals, ensuring every gaming session is a feast for the eyes. With Japan Quality design, it's not just about performance, but also about integrating aesthetics with functionality.
Key Specifications:
REGZA Engine ZRi chipset
Quantum Dot Technology
Dolby Vision Atmos
Game Mode Pro & AMD FreeSync Premium
---
M550M: The Quantum Leap in TV Viewing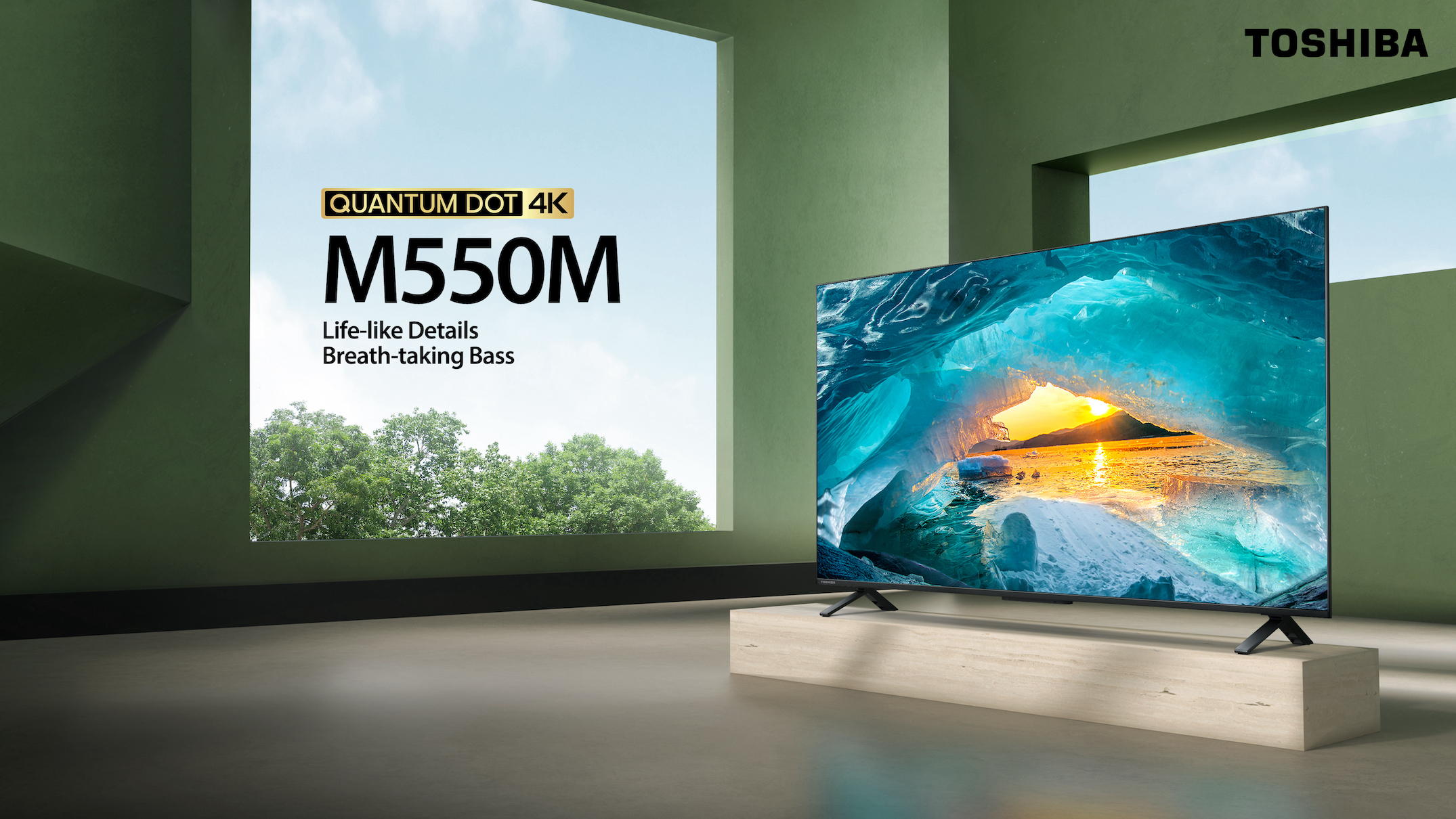 A centerpiece of a technological marvel, the M550M showcases the revolutionary REGZA Engine ZR. Experience lifelike visuals with Quantum Dot Technology and be enveloped in crisp, clear sound with the REGZA Power Audio PRO. Launching this October, it's set to become the ultimate entertainment hub, integrating Google TV and Apple AirPlay for a seamless streaming experience.
Key Specifications:
REGZA Engine ZR
Quantum Dot Technology
Dolby Vision Atmos
Google TV and Apple AirPlay
---
Buy: Toshiba TVs in Malaysia + Promos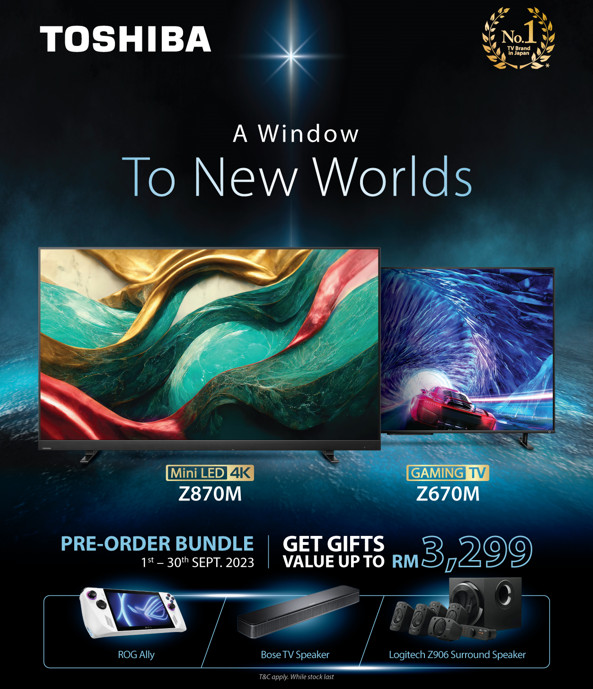 The Toshiba Z670M TV starts from RM4,999, with a promo price of RM3,999. Meanwhile, the Toshiba Z870M TV starts from RM7,699 with a promo price of RM6,099.
Malaysians have the remarkable opportunity to relish spectacular rewards from September 1st to September 30th, 2023. This exclusive offer accompanies the purchase of Z870M TV and Z670M TV, complete with the Pre Order Gifts: Bose TV speaker, Logitech Z906 Surround Speaker & an ROG Ally, all available at Toshiba TV authorised retailer stores and official Lazada as well as Shopee stores.
For further updates about Z870M TV, Z670M TV, and M550M TV, visit Toshiba's official website.
---
More related recommendations: