HONOR's newest release, the HONOR 90, is a bona fide premium-phone-with-a-midrange-price, offering an all-around excellent performance at a sub-RM2000 price. It's not a flagship, but it certainly looks like one, with the pretty shimmer on the back and brilliant display on the front.
But there's more to it than just the looks; let's delve under the hood with our review of the HONOR 90.
---
HONOR 90 Specifications
Display

: 6.7" Curved AMOLED, 120Hz 

Processor

: Qualcomm Snapdragon 7 Gen 1 Accelerated Edition

Operating System:

MagicOS 7.1 (Based on Android 13)

Rear Camera:

200MP Main Sensor + 12MP Ultra-wide Sensor (doubles as a macro lens) + 2MP Depth Sensor

Front Camera:

50MP

Memory

: 12GB RAM + Up to 512GB Storage

Battery

: 5,000mAh with 66W wired charging

Dimensions

: 161.9 x 74.1 x 7.8 mm

Weight

: 183g
---
Design 
The HONOR 90 sports a colour-shifting backplate that shimmers when you tilt the phone. Our review unit is in Peacock Blue, which is certainly one of the prettiest phones I've reviewed this year. I loved the matte finishing, which repeals fingerprints and smudges and most importantly, feels amazing in hand.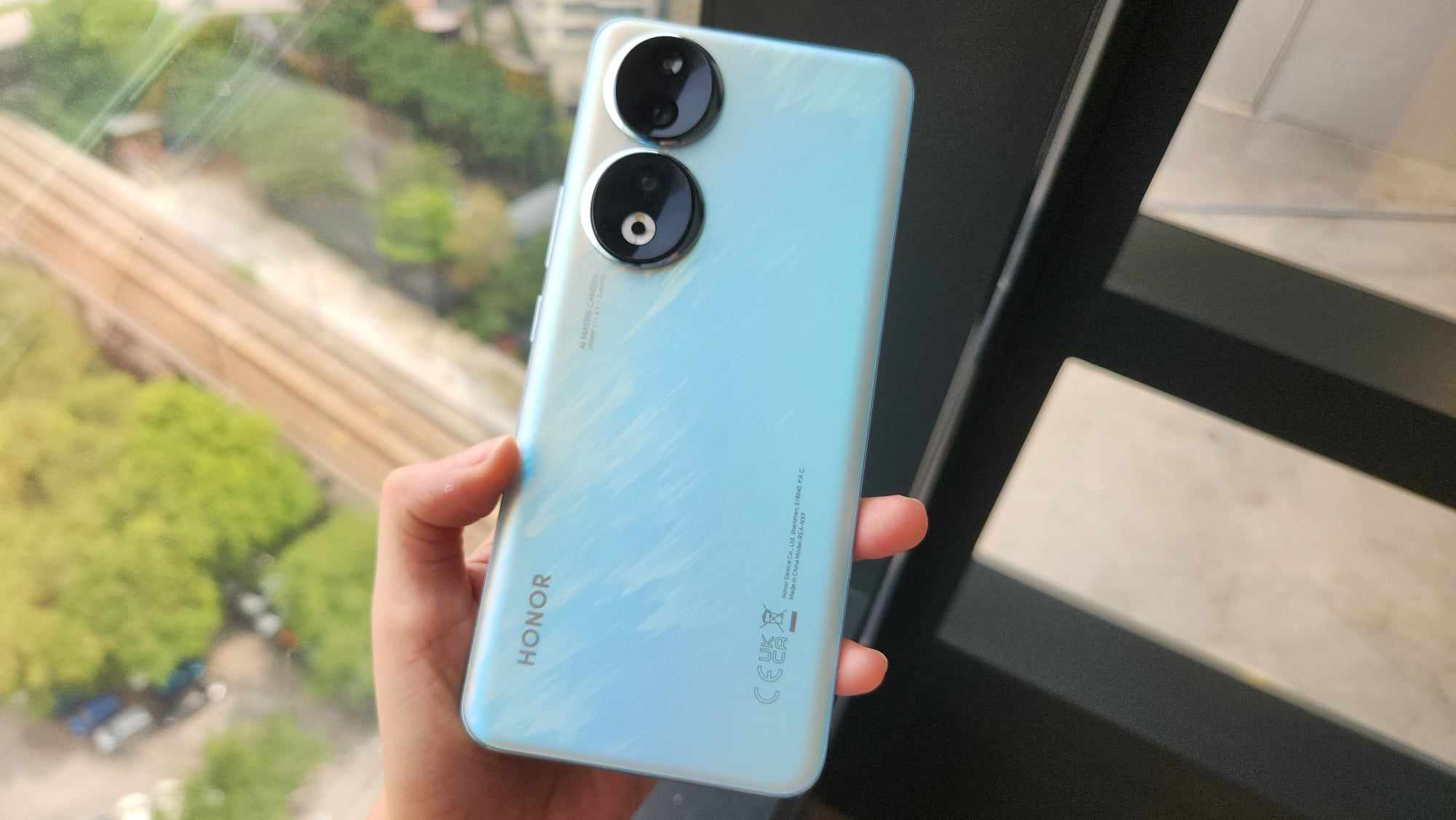 On the back, the triple-camera setup is house in two separate circular modules, which complements to the sleekness of the phone without adding too much bulk. It also has a taller aspect ratio, but not so much to be off-putting; slightly top-heavy maybe, but the overall balance of the device is quite comfortable even for small-handed users like me.
---
Display
The HONOR 90 comes with a 6.7" AMOLED display with a refresh rate of 120Hz. These numbers are pretty standard for a midranger, but I was really impressed with the vividness of colour on the HONOR 90 during my review of the phone. The display was also well-responsive.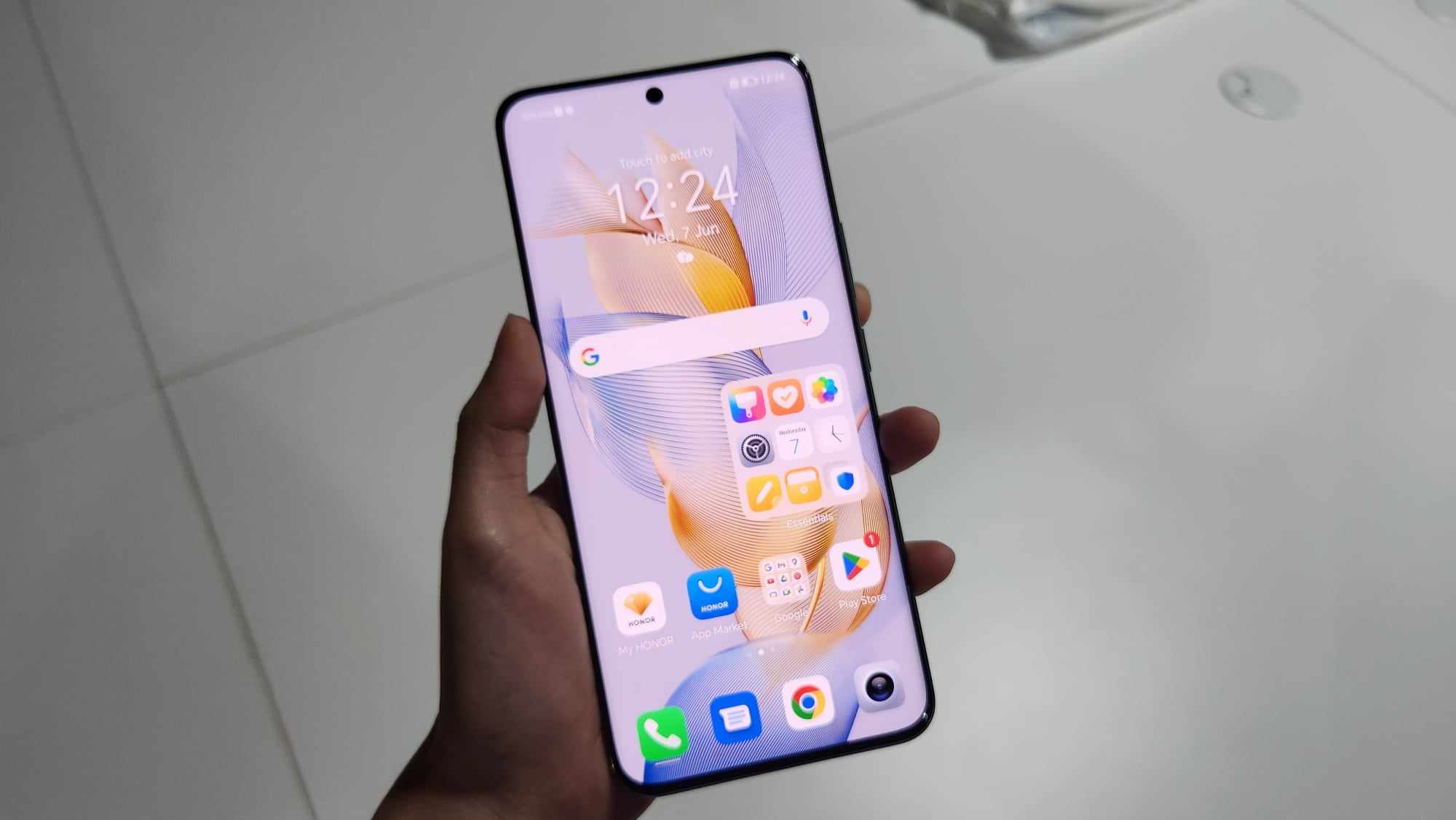 However, the responsiveness did not combine well with the curved screen. The curved edges, though subtle, still contributed to an annoying amount of mistouches and mis-swipes. Definitely a learning curve there, but the display's quality is undeniable, especially considering its price point.
---
Performance & Battery
Under the hood, the HONOR 90 is powered by the Qualcomm Snapdragon 7 Gen 1 Accelerated Edition. This chipset, paired with a generous 12GB RAM, allows for smooth multitasking and reliable performance for everyday tasks. It's not the most recent or most powerful processor out there, but it certainly holds its own in the segment.
For the most part, the HONOR 90 performed perfectly when it came to daily tasks, multitasking, and even some heavier gaming. It ran Genshin Impact on low to medium settings well enough, and playing PUBG was a pretty exhilarating affair (despite the several times I accidentally panned the camera because of the curved screen and lost sight of the enemy).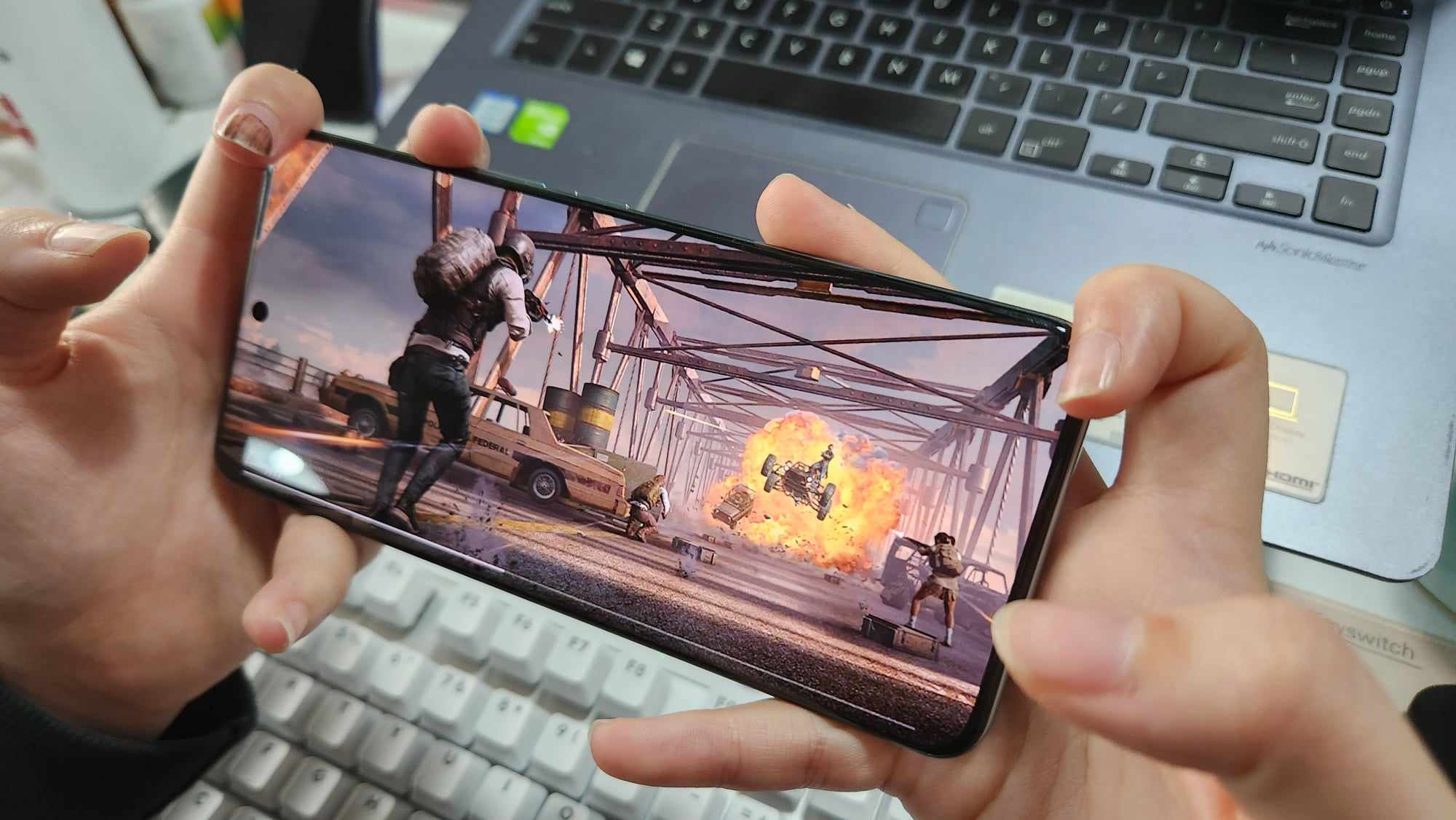 There were no noticeable lags on the phone, even after longer periods of gaming, though it did get a little warm after running Genshin Impact for over three hours.
In the same vein, battery life is another strong point for the HONOR 90. The battery levels only went down about 40% after running Genshin Impact for that long, which is quite impressive. Then again, it is a brand-new phone, so battery health was optimal compared to my own three-year-old daily driver, but still.
With a 5,000mAh battery, it easily lasted a day or even two with light usage and minimal gaming. It also has 66W fast charging that juices up the phone pretty quickly.
---
Camera
Now, here's where it gets interesting. At RM1,799, the HONOR 90 brings to you a whooping 200MP main camera, a 12MP ultra-wide lens that doubles as a macro lens, and a 2MP depth sensor.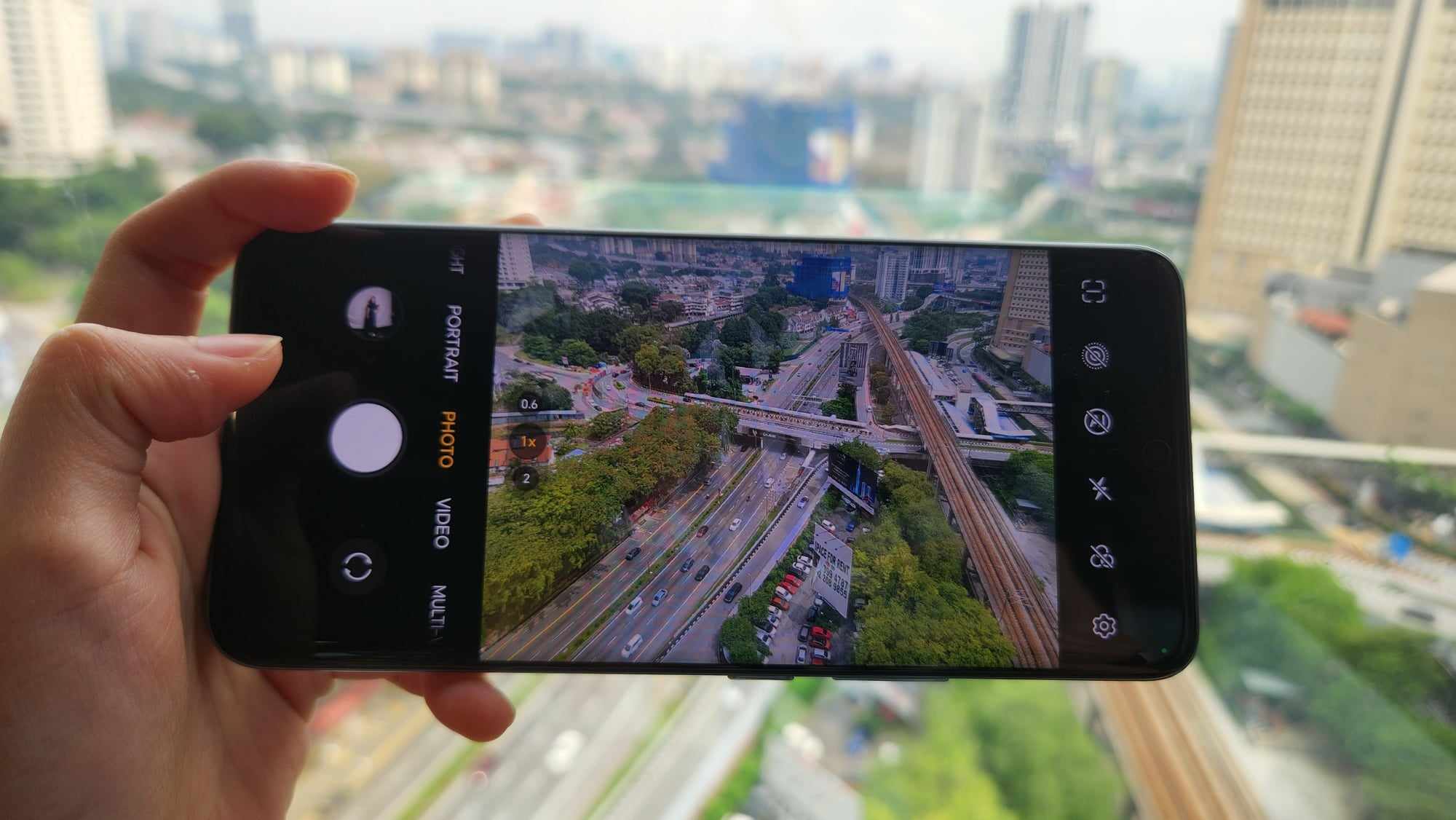 The 200MP camera means that photos captured with it will be full of detail and clarity, and for the most part, they are. It's not without its flaws; colours may seem oversaturated at times, and the camera is prone to noise in low light, but on the whole, the photos are quite decent, definitely enough for the everyday photographer.
Related articles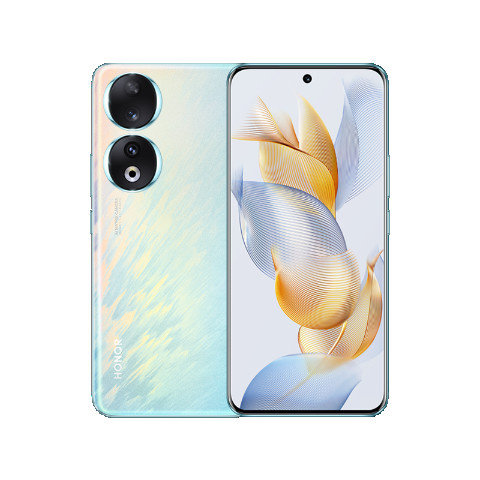 From

RM1,799.00
Check HONOR 90 price below:
add_circle
Stunning design
add_circle
Brilliant display
add_circle
Long-lasting battery life
remove_circle
No wireless charging
remove_circle
Less impressive when shooting in low light
The HONOR 90 is a pretty commendable mid-range offering, striking a balance between design, performance, and value. While it might not be perfect, especially in the camera department, it offers features and aesthetics that are often reserved for higher-priced devices. If you're in the market for a mid-range smartphone that doesn't break the bank but still offers a premium feel, the HONOR 90 might just be the device for you.