In late May 2023, Dyson unveiled new products that bring together automation, advanced software and intelligence with top-of-the-line cleaning performance.
Dyson's Chief Technology Officer, John Churchill, gave the world a sneak peek into the future of clean homes today. This preview showcased Dyson's new technology, merging automation, advanced software, and unprecedented cleaning performance. "Our future vision is of a home that can look after itself," Churchill stated.
---
Game-changing Core Technologies & Products
The core of Dyson has always been acute sensors and advanced technology. Thus, this round of upgrades focuses on enhanced sensors and software to elevate better performance and efficiency when cleaning your home.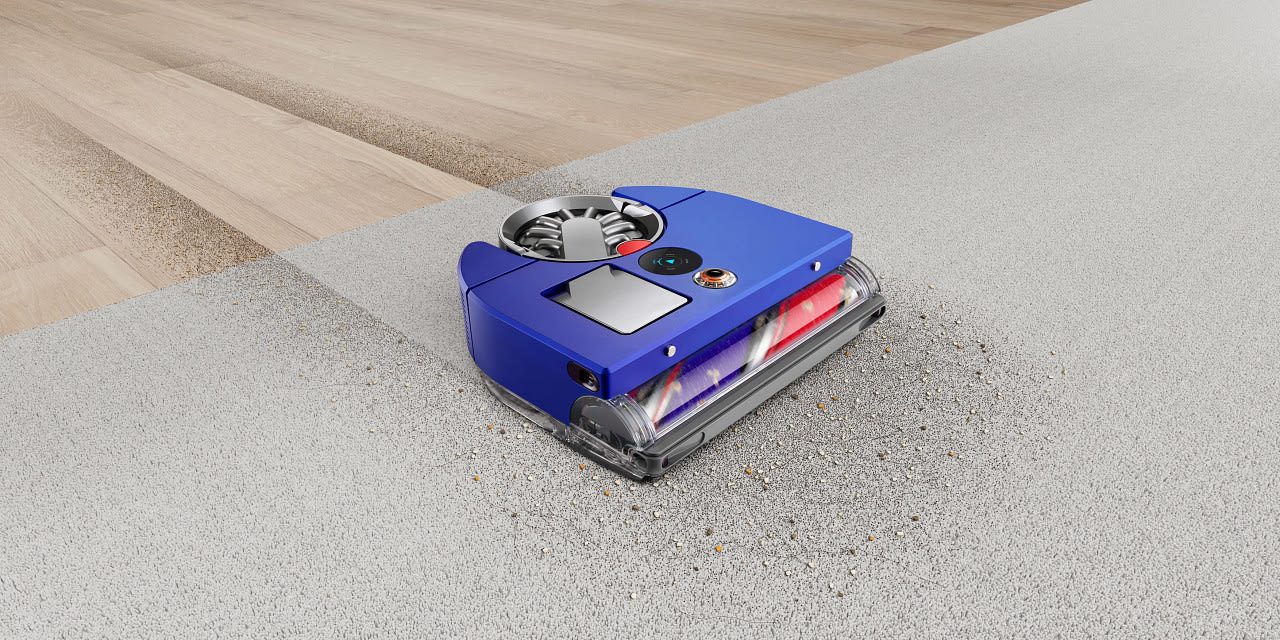 The most powerful robot: The Dyson 360 Vis Nav™ Robotic Vacuum marks Dyson's next generation of intelligent robotic vacuum cleaners - the most powerful robot with six times the suction of any other robot vacuum. It boasts sensors that redirect suction for precision edge cleaning. Moreover, it has a 360-degree vision system with a fish-eye hemispheric lens, which remembers where it has been, sees where to clean, and is intelligent enough to create dust maps of your home.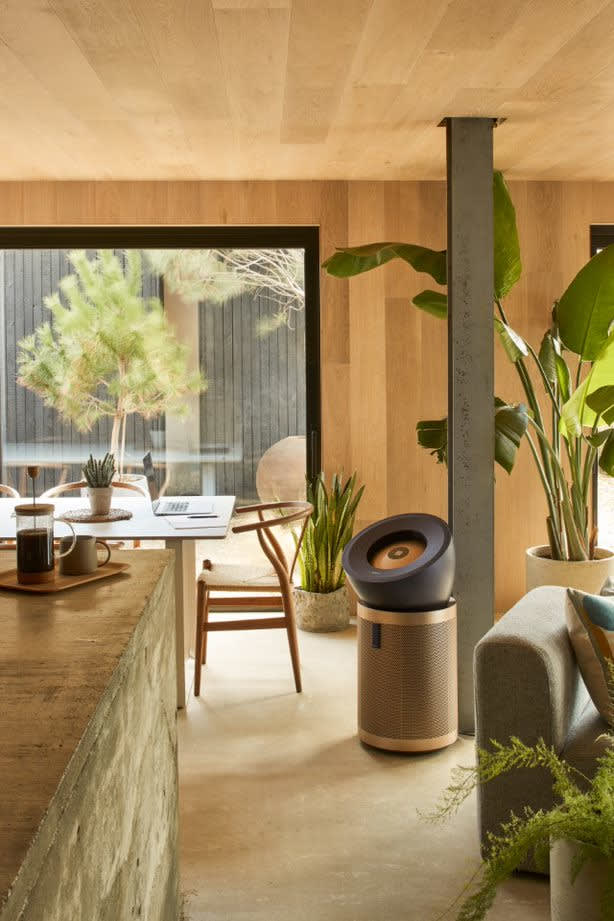 Dyson's quietest, most powerful purifier: The Dyson Purifier Big+Quiet Formaldehyde delivers up to 10m projection, upgraded filtration and ultra-low noise. In comparison, the Dyson Purifier HEPA Big+Quiet Formaldehyde is engineered for simplicity in commercial spaces. Both utilise the five-year HEPA H13 particle filter, which traps up to 99.95% of ultrafine particles, as well as the new K-Carbon filter that removes gas pollutants and 3x more NO2 gas.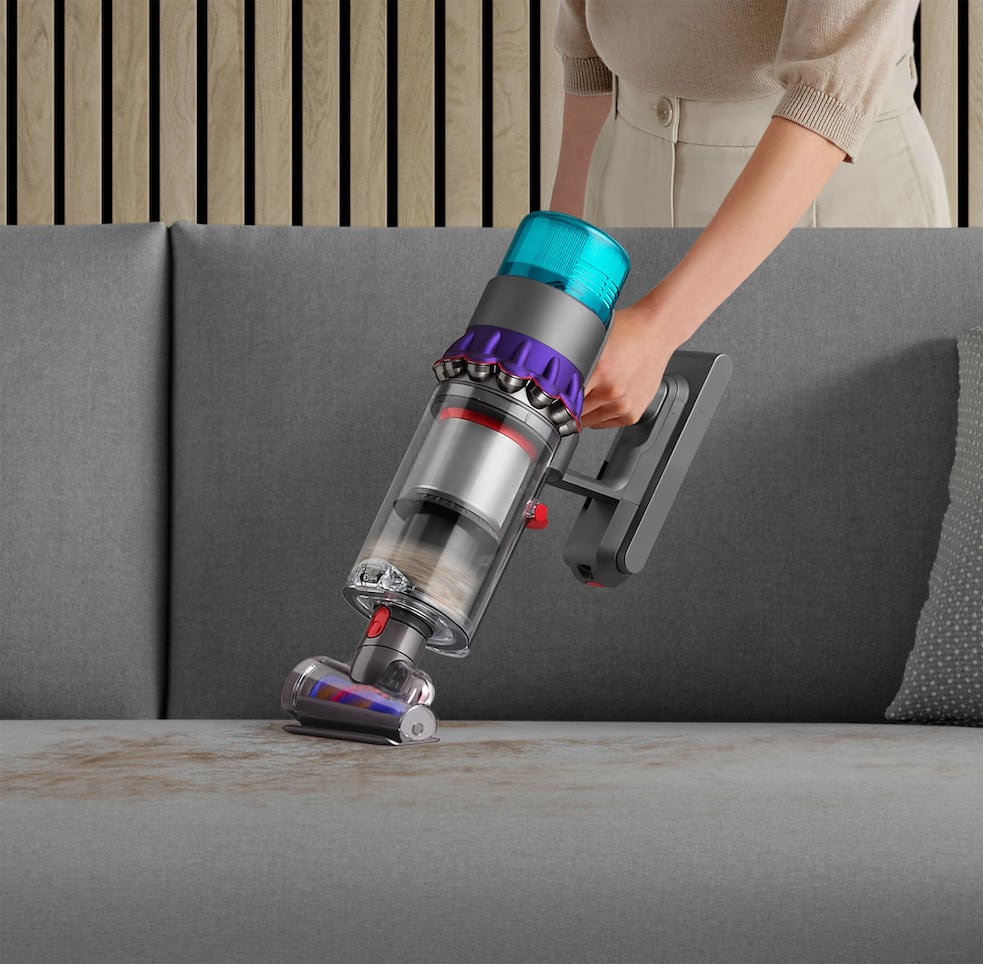 Dyson's most powerful cord-free: The Dyson Gen5detect™ cordless vacuum with new fifth-generation Hyperdymium motor delivers powerful unrivalled suction, capable of capturing viruses from your home. It features a fully sealed, whole-machine HEPA filtration system engineered to capture 99.99% of particles down to 0.1 microns.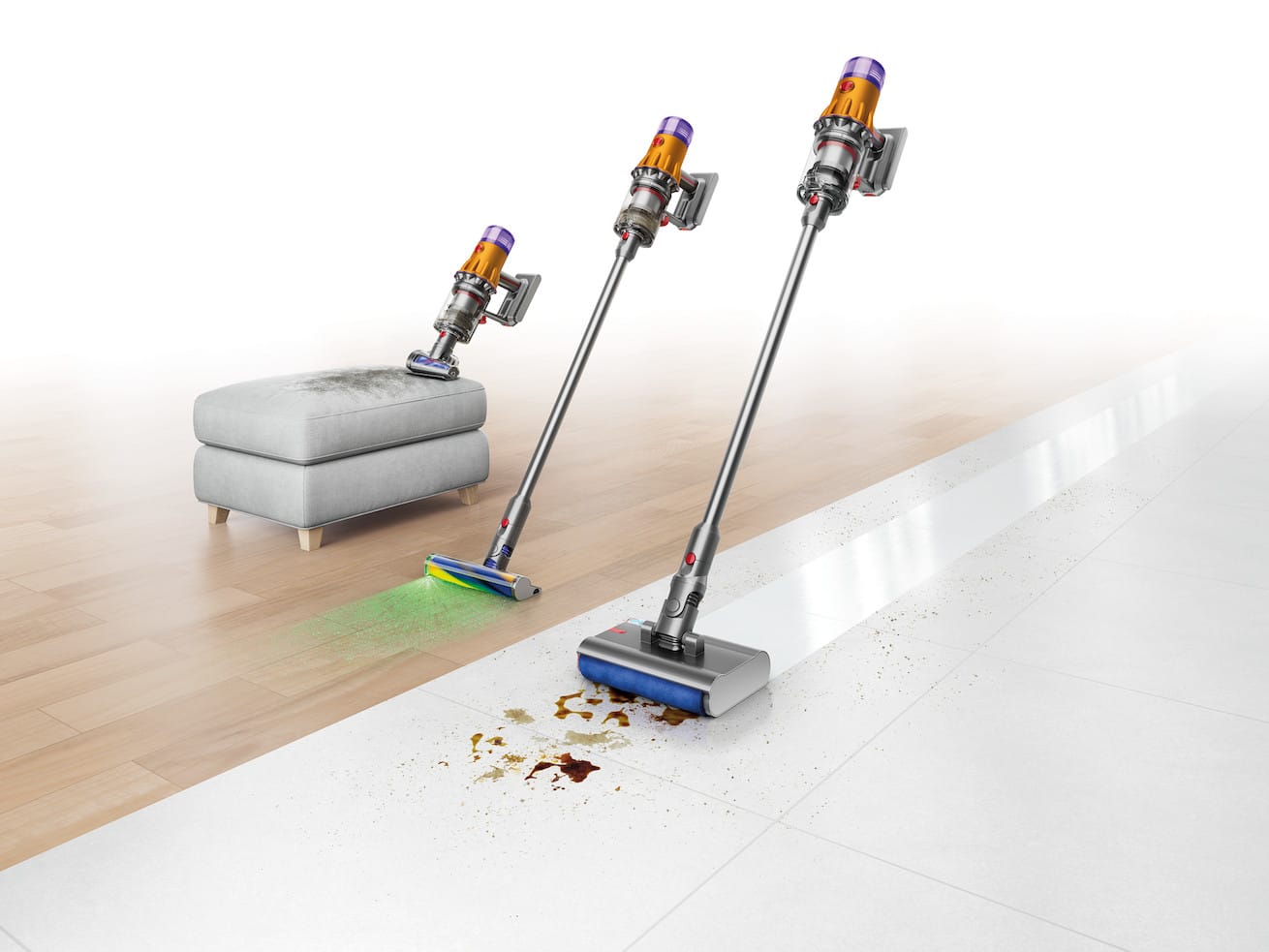 Dyson's first wet vacuum cleaner: The Dyson Submarine™ wet roller head, available with Dyson V12s Detect Slim Submarine vacuums, provides a whole-home cleaning solution to wash, detect and detangle, all-in-one Dyson. It has been engineered with an eight-point hydration system, using a pressurised chamber for even water distribution across the full width of the roller.
---
Big Improvements In New Dyson Products
Your new Dyson products have basically just got a lot more powerful than their predecessors. How? Here's a better look into them.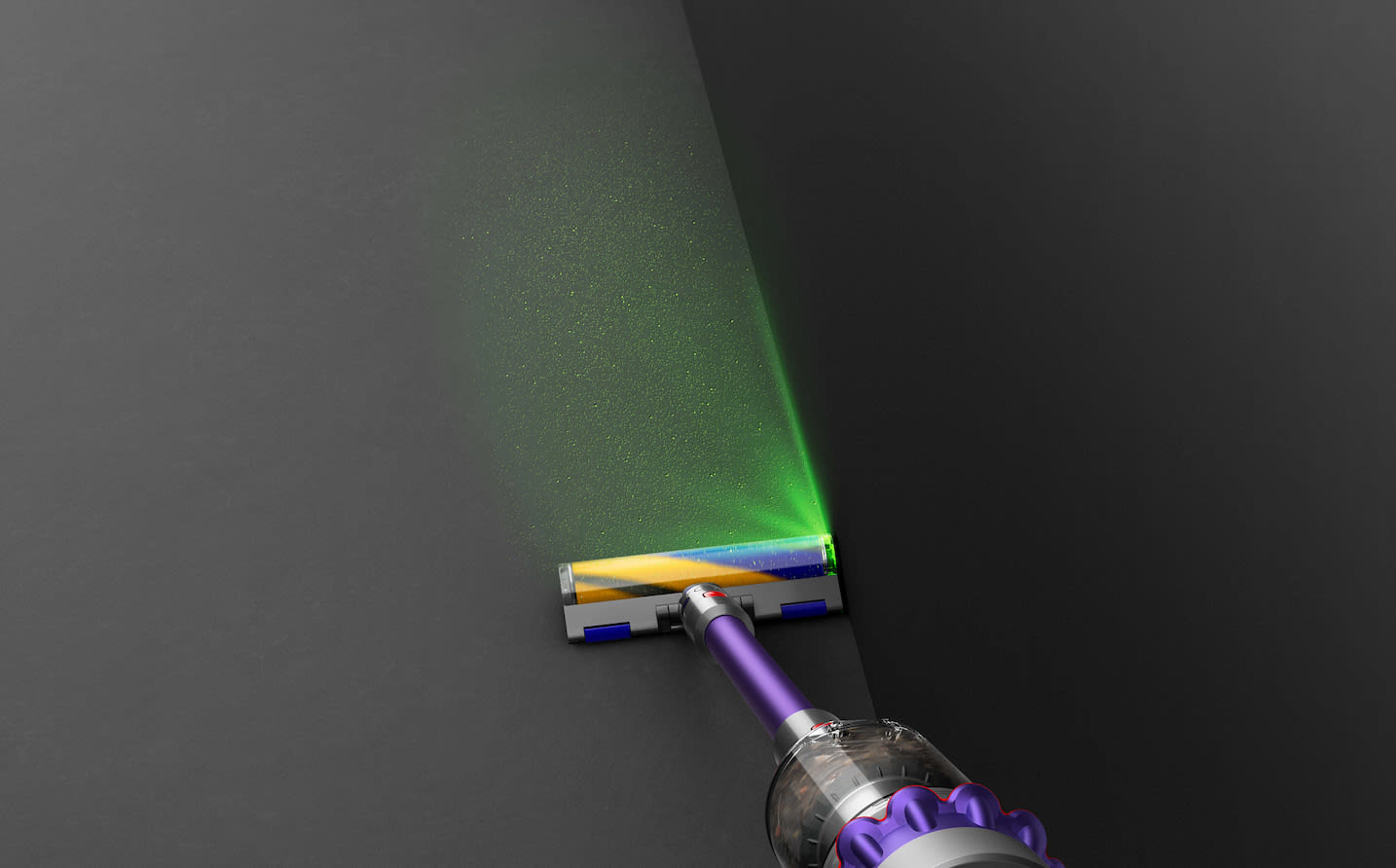 Upgraded Hyperdymium™ Motor:
Dyson's fifth generation Hyperdymium™ motor is smaller, faster and more powerful than its predecessors, spinning at up at 135,000rpm – nine times faster than a Formula One engine. Powering the Dyson Gen5detectTM cordless vacuum, the fifth generation Dyson HyperdymiumTM motor drives powerful suction for high-quality cleaning performance, delivering 262 air watts of suction.
More Powerful & Cleaner Performance: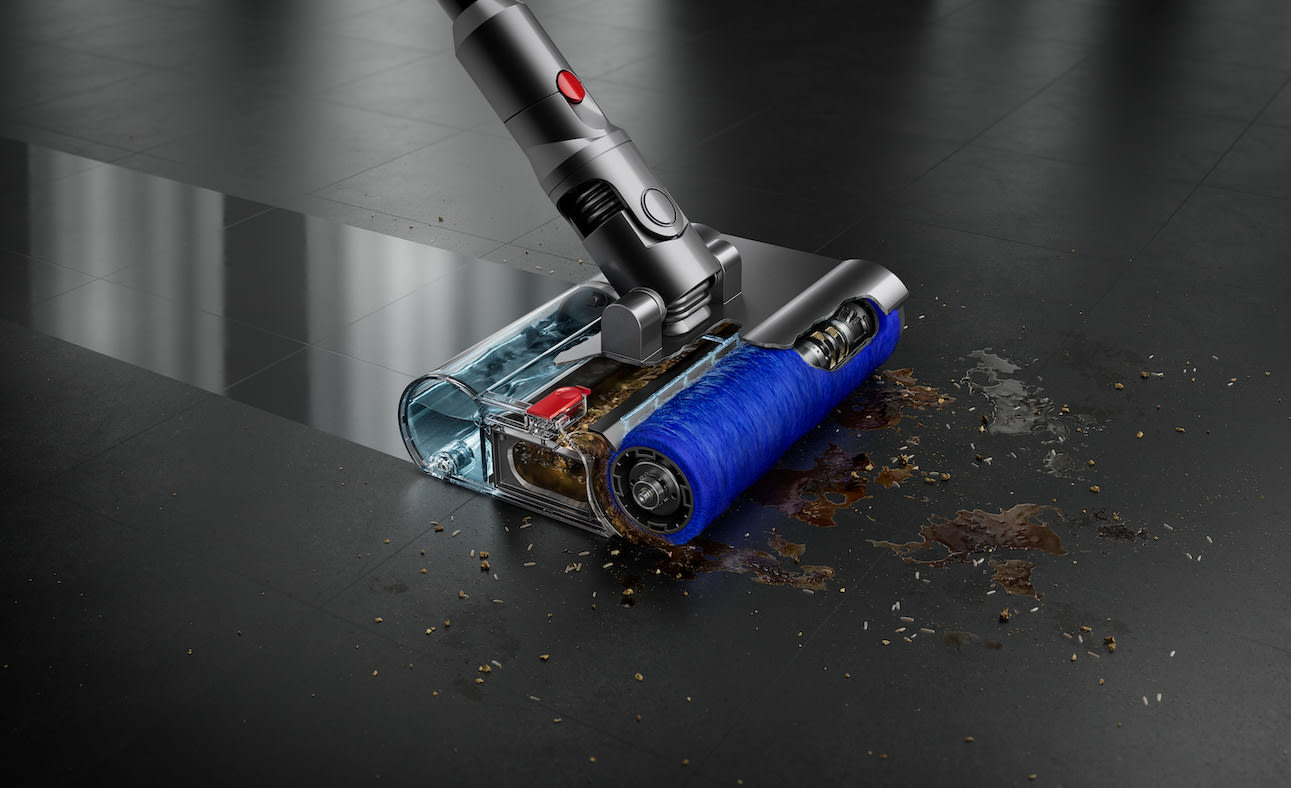 Developing entirely new test methods in both floorcare and air purification, Dyson vacuums now offer five stages of fully sealed filtration, from cyclonic separation in the vacuum bin to the cyclone pack, filtration mesh and pre- and post-motor filters to effectively separate different sizes of debris.
In Dyson Purifiers, three filters combine for highly effective indoor purification, trapping particles as small as 0.1 microns in a glass HEPA media, capturing gas pollutants and absorbing NO2, and continuously destroying formaldehyde at a molecular level.
---
What This Means For Malaysian Homes
These advanced technologies aim to reduce the cleaning burden on homeowners, saving time and energy. As the future of clean homes, Dyson's latest inventions are set to revolutionise how Malaysians approach housekeeping. "The new technologies launched today are the embodiment of this – a set-and-forget mindset for maintaining a healthy home," Churchill concluded.
Check out the new products here in our videos.
---
More related recommendations: