Welcoming the month of October 2022 is the all-new Dyson V15 Detect Absolute in Malaysia. This is an intelligent vacuum that has been specifically designed to reveal minuscule dust. For allergy sufferers, the vacuum also comes in a HEPA Variant - Dyson V15 Detect Absolute (HEPA).
Perfect for households with pets, the vacuum debuts with a new cleaning head that quickly removes all hair from surfaces, whether it is shed by our pets or family members. A 'grooming tool' for your pet's fur shedding is also added to ease your cleaning duties.
---
Dyson V15 Detect Absolute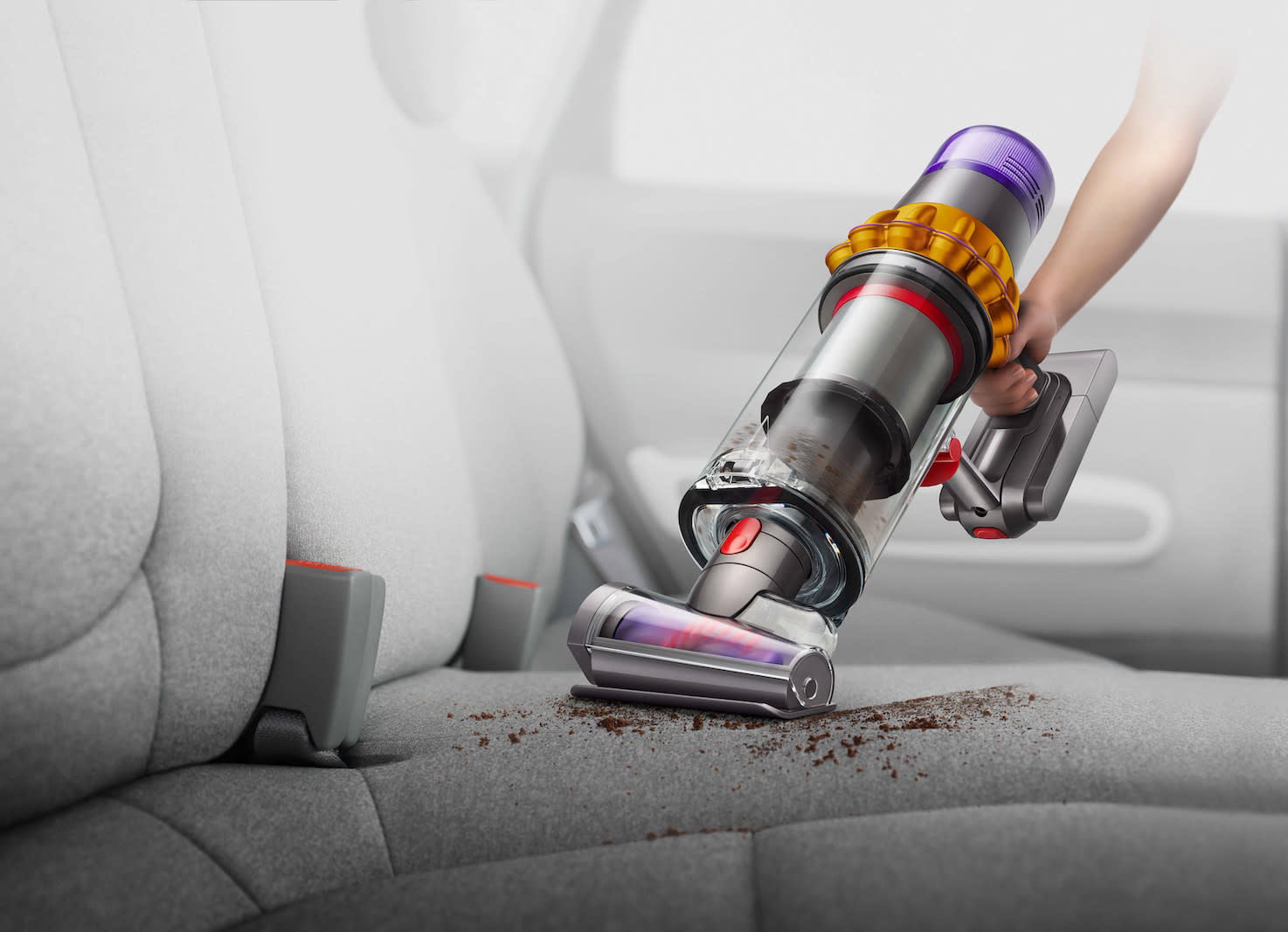 With a 5-Stage Advanced Filtration For Lower Allergy Risk
To release cleaner air, the Dyson V15 Detect Absolute uses Dyson's 5-stage advanced filtration technologies, which capture 99.99% of particles as small as 0.3 microns.
Also designed with Dyson cyclone technology, the V15 Detect Absolute effectively removes dust and grime from floors as well as surfaces. Plus, it is completely sealed so that no leakage of dust happens.
Dyson V15 Detect Absolute (HEPA)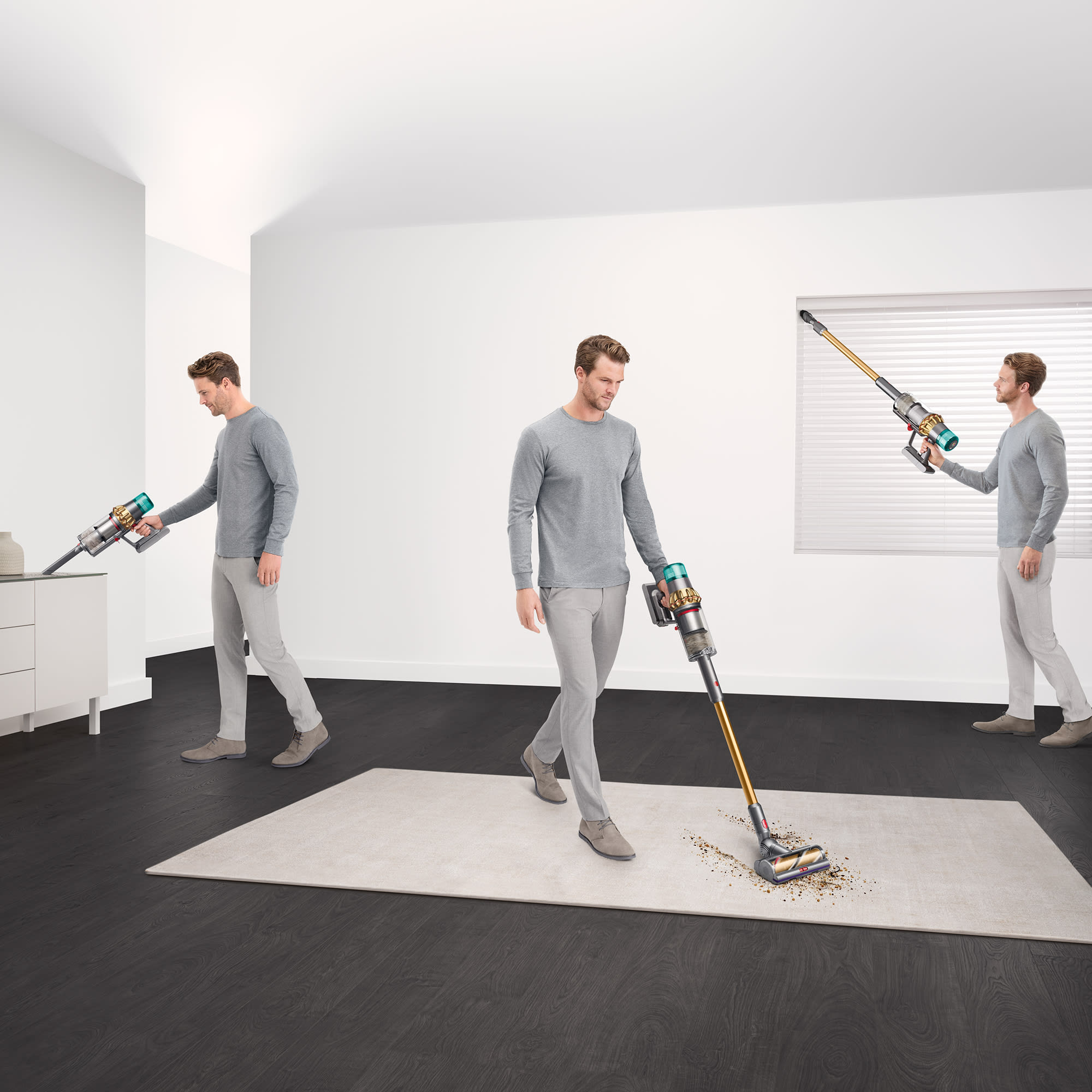 Only available from Dyson directly; this variant is fitted with an entire HEPA filtration machine to collect ultra-fine particles like pet dander. This is Dyson's most hygienic vacuum which features an improved post-motor filter that can collect 99.97% of particles as small as 0.1 microns.
A built-in crevice and dusting tool is also included with the Dyson V15 Detect Absolute (HEPA). Therefore, you can reduce the time it takes to clean the floor and your hands by having the appropriate equipment in your vacuum.
---
New Digital Motorbar™ Cleaner Head
An Advanced De-Tangling Brush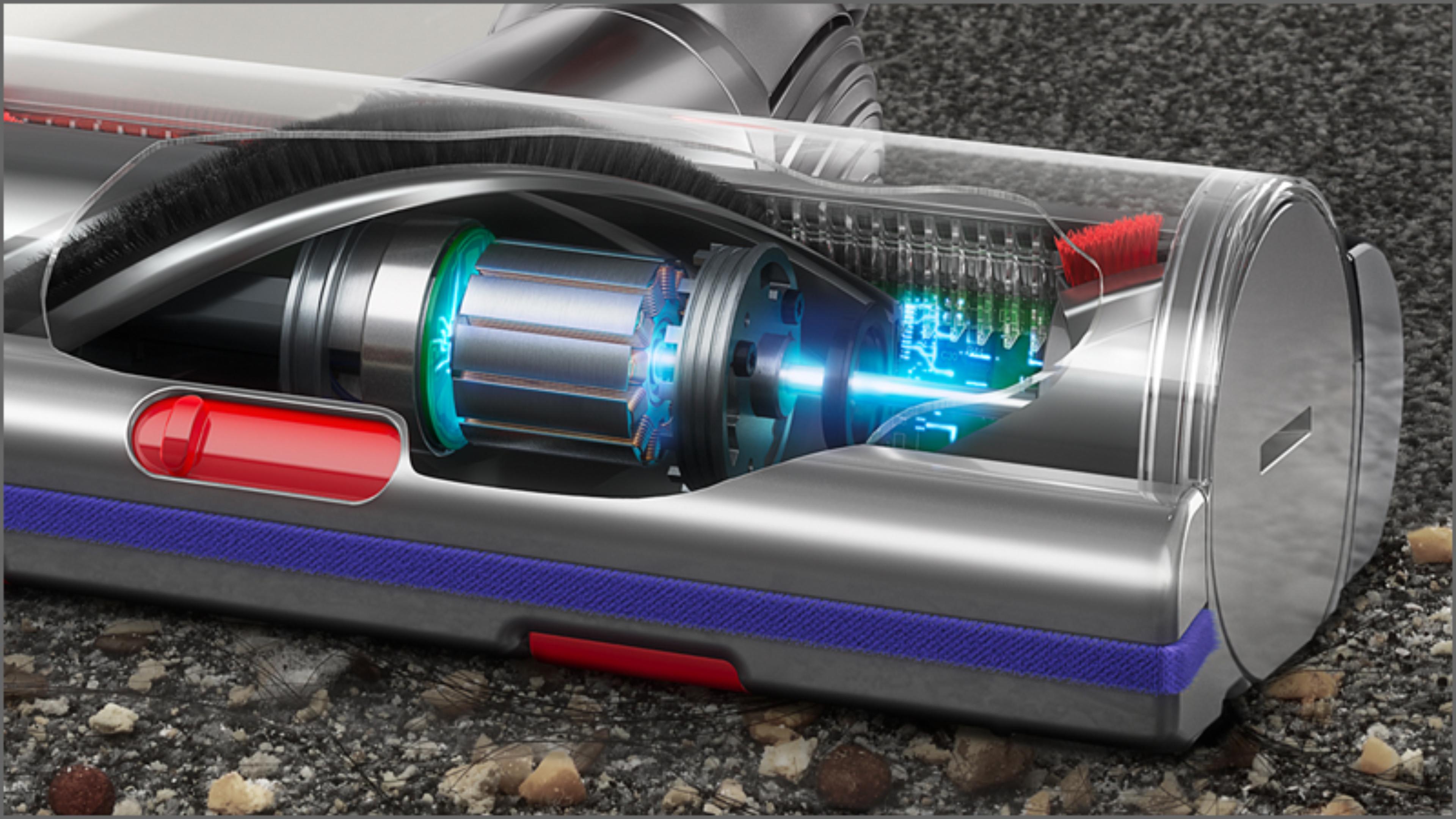 Dyson's Global Dust Study revealed that 1 in 3 Malaysians groom their pets at home at least once a week, and 7 in 10 of them only groom with a brush or comb. 
With that, the Dyson V15 Detect has a new brush bar technology called the Digital Motorbar™ cleaner head which is made to tackle all kinds of hair whether from animals or humans.
The brush bar's 56 hair removal vanes are inspired by a detangling comb. Together with a combination of spiralling nylon bristles, anti-static carbon fibre filaments, and powerful suction, the polycarbonate teeth can trap and remove bothersome tangles as well as larger debris and tiny dust.
---
Dyson V15 Detect Absolute Features: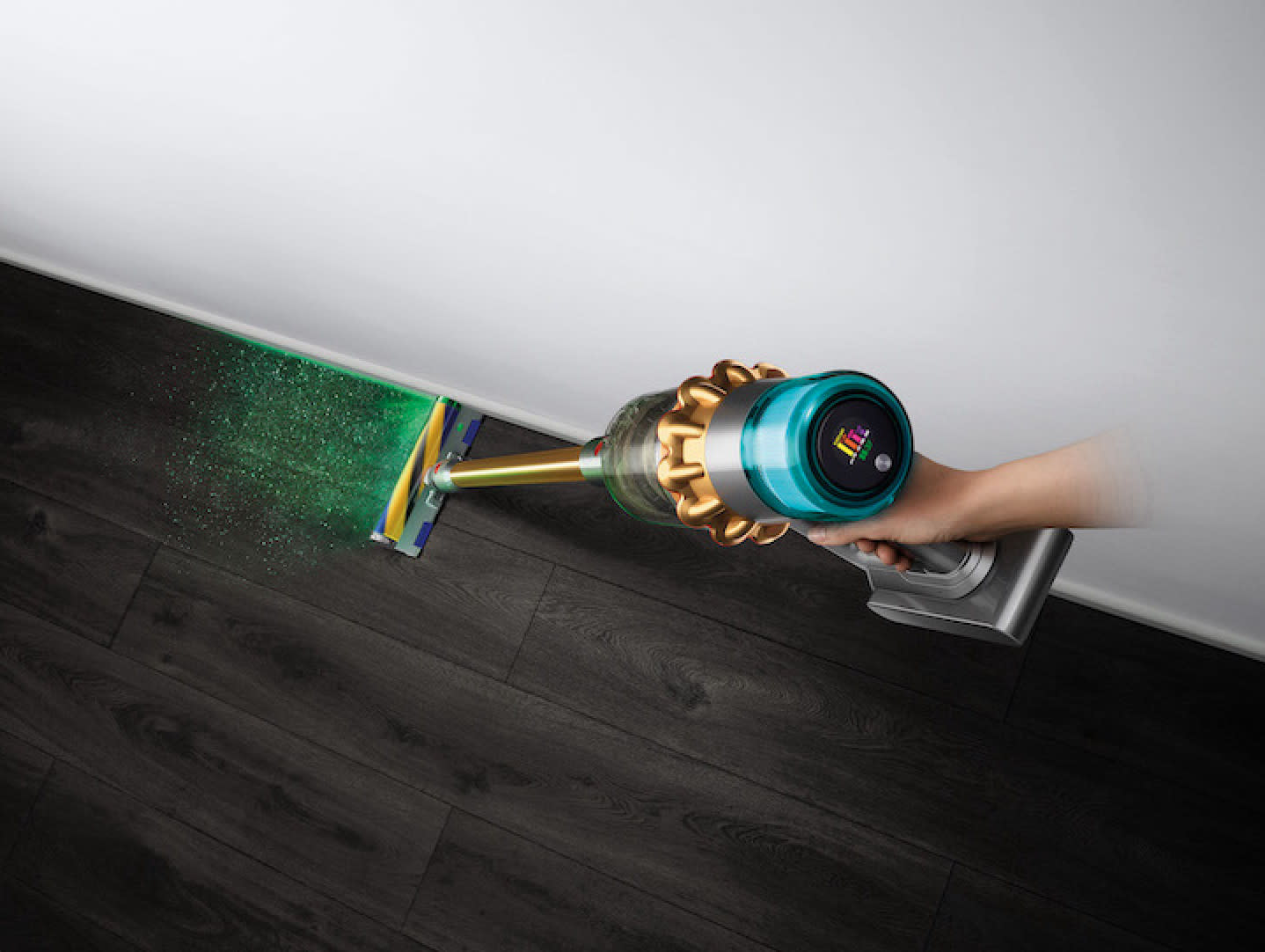 Dust Illumination Technology

: With the help of a precisely angled laser built into the cleaner head, it makes it easy to see "invisible" particles such as fine hair and dust

Piezo Sensor

: Integrated into the new vacuums; this piece of equipment lets users measure the dust it finds and then shows that data on an LCD screen as immediate, concrete evidence of a thorough cleaning. This is useful when

a user encounters a significant amount of dust, the vacuum's suction power automatically increases by design. 

Dyson Pet Groom Tool Compatibility:

D

esigned to instantly remove microscopic skin flakes, pet dander, and loose hair from your pet; this tool is compatible with not just the V15 Detect but also all of Dyson's cordless line of vacuums. With 364 bristles slanted at 35°, it bends as you brush your pet, reaching through their coat to gather stray hairs for quick and comfortable grooming.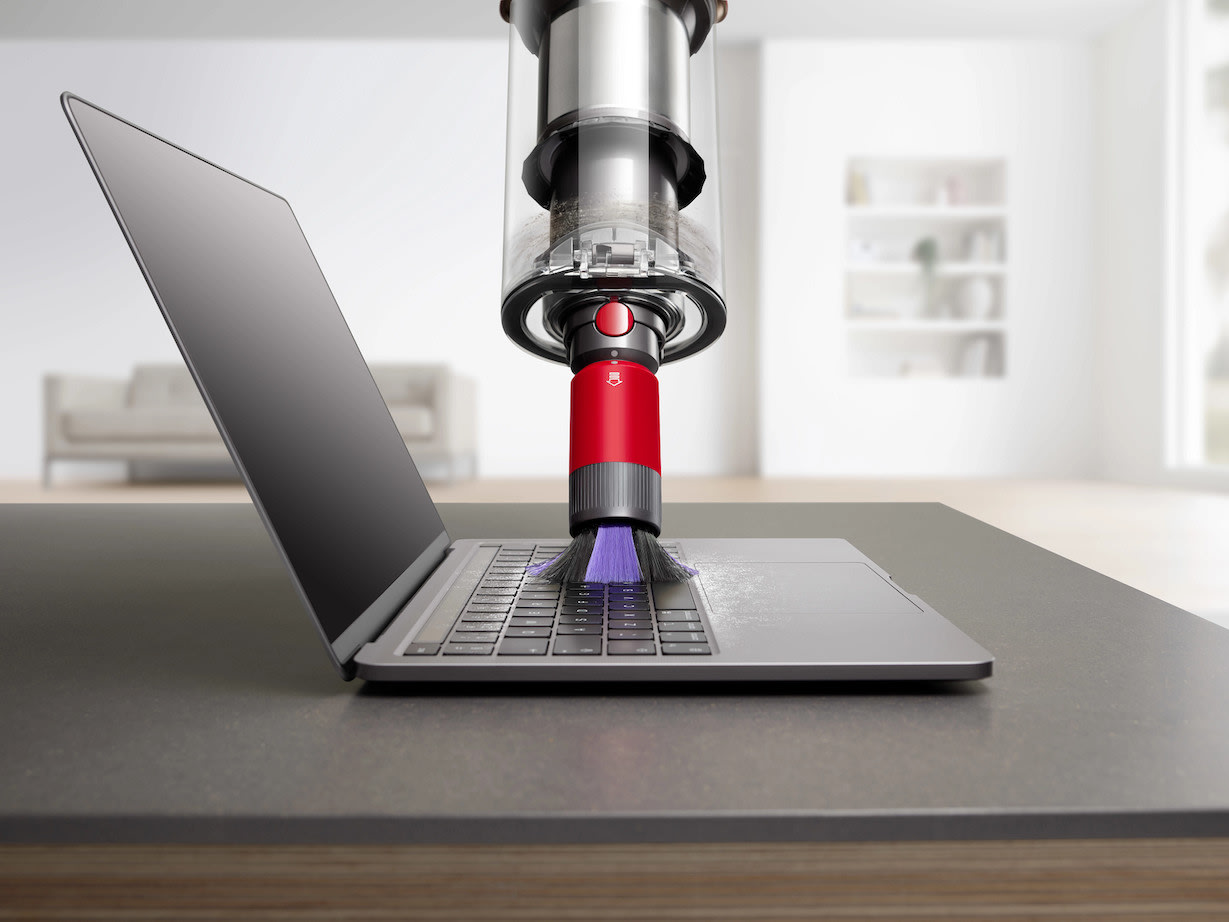 Scratch-free Dusting Brush: Utilising

material inspired by fine paint and beauty brushes, this new

Scratch-free Dusting Brush

lets you clean while

preventing scratches on fragile surfaces. The brush also has a spinning cuff that makes it simple and hygienic to remove debris and dust from the bristles.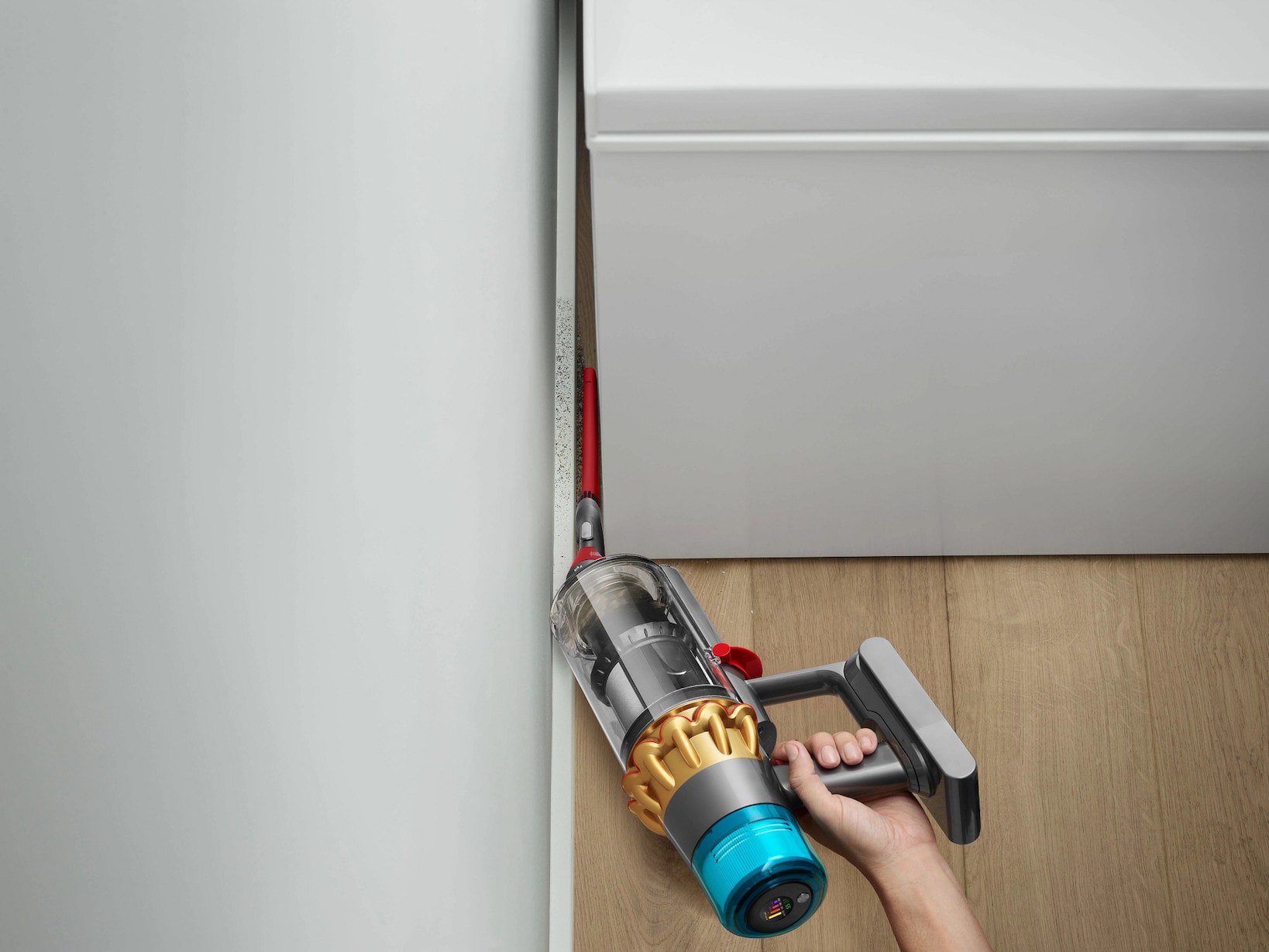 Awkward Gap Tool:

This new Awkward Gap Tool helps you get into small spaces. Able to twist 22 degrees, it's the ideal angle for cleaning tiny areas of your home or automobile that are the most difficult to access. The 12.5mm width and 254mm reach also lets it reach and clean deeply into small spaces. 
---
Buy: Dyson V15 Detect Absolute Price in Malaysia
Dyson V15 Detect Absolute (HEPA) - RM4,999. Comes with:
Dyson V15 Detect Absolute - RM4,799. Comes with:
2 cleaner heads

7 tools and accessories

Available nationwide in Dyson Demo stores, Dyson Malaysia Online and authorised dealers
Pet Grooming Kit - RM399. Comes with:
Pet Groom Tool

Extension hose

Cord-free adaptor
Detail Cleaning Kit - RM399. Comes with:
Scratch-free dusting brush

Awkward gap tool

Extension hose
A self-standing aluminium floor dock for storing and charging the Dyson V15™ vacuum is also sold separately at Dyson Demo stores for MYR 699. For a limited time, purchase the HEPA variant and opt to have it bundled with the floor dock at a special price of MYR 5,399.
---
Dyson Malaysia Giveaway: Consumer Event Livestream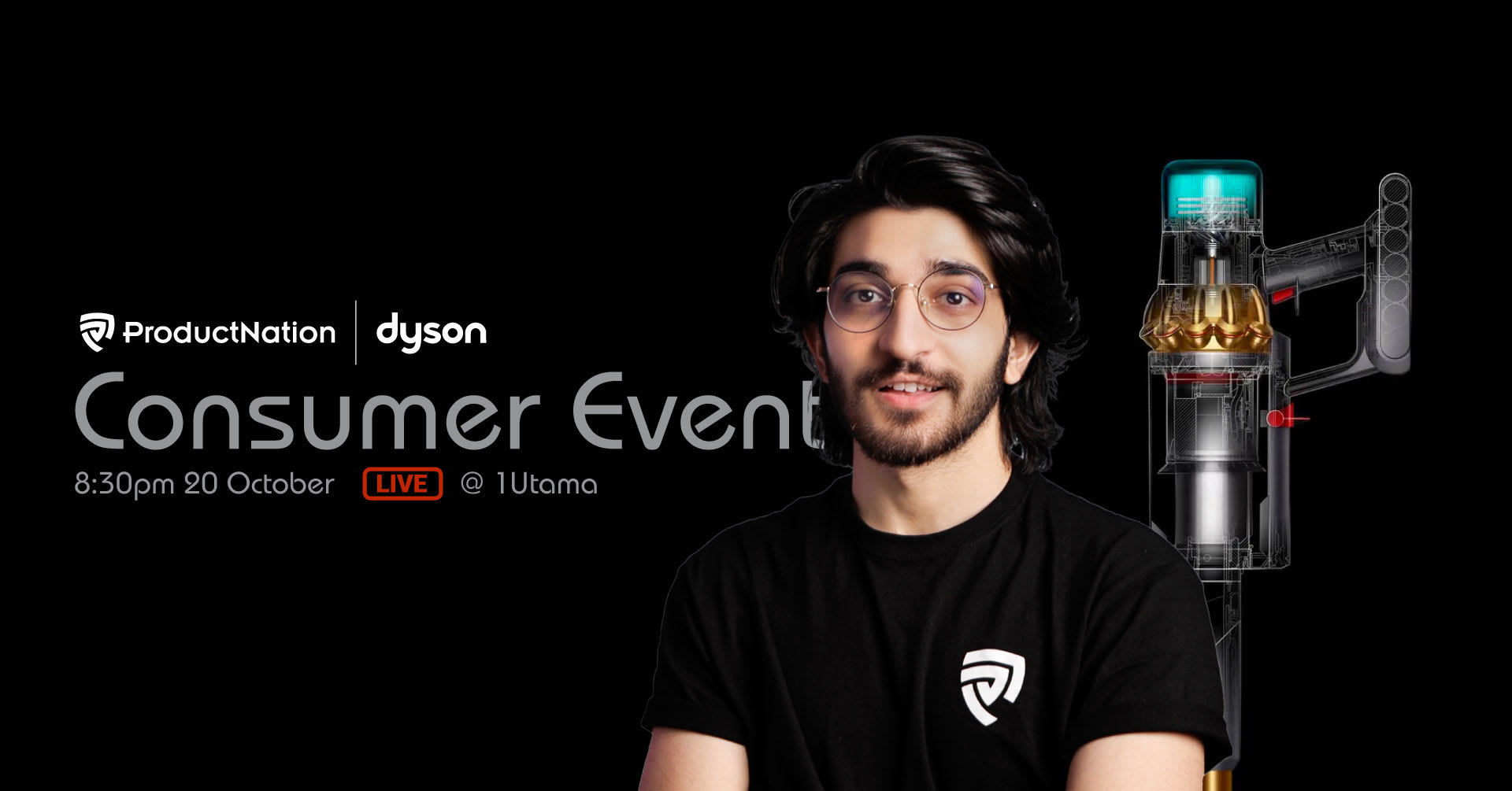 We will also be going live on 20th October 2022 at Dyson's Consumer Event @ 1 Utama Shopping Mall (Petaling Jaya, Selangor). Make sure to log on and try scoring some deals + gifts from giveaways worth RM2500!
---
Related articles: