As we brace for the unpredictable rainy days and months in Malaysia, it's always best to be prepared to shield ourselves from the sudden downpour. Getting caught in temperamental weather without the right gear will certainly make you fall ill.
Affordable and practical, raincoats do help a lot in getting you comfortable and dry in the cold, wet weather. So prep ahead with our list of the best waterproof raincoats that you'll find helpful to keep your body dry during heavy showers.
Top 9 Raincoats in Malaysia: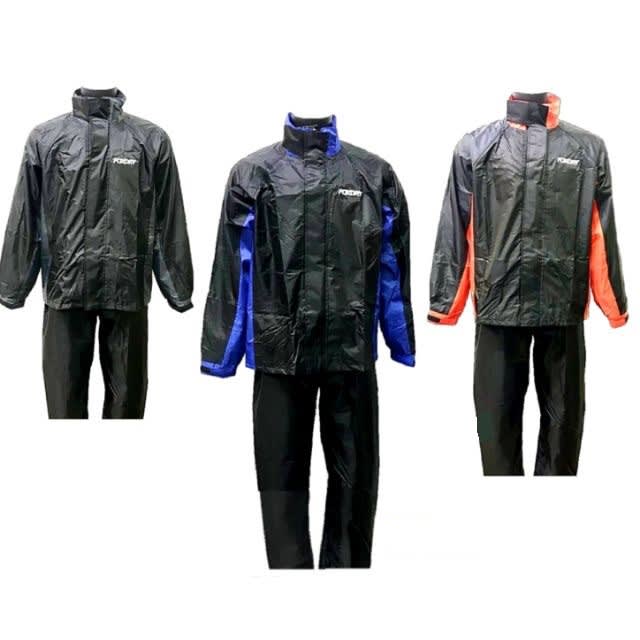 Check FOXDRY Raincoat price below:
add_circle
Anti-rust zipper
add_circle
Comes with a pouch for storage
add_circle
Suitable for motorcycle riders for heavy rain / outdoor activities when raining
remove_circle
Does not come with a hoodie
Why It's Our Top Pick? 
What makes a good raincoat? A waterproof raincoat is a predominant factor of investing in one, but what makes it even better is when the piece is windproof as well. That's where FOXDRY Raincoat comes in. Not only that, it comes in a set together with waterproof pants. 
Overview 
This piece has a velcro double-layer metal zipper to prevent rusting from occurring despite coming into contact with water. Another bonus point to add is the inclusion of inner pockets in this raincoat. This makes it practical for you to place your personal belongings such as your phone and wallet/purse to keep them dry from the rain.  
Besides, this raincoat comes with a pouch where you can neatly store this raincoat when you're on your way out. If you wish to store it away, you can easily keep it in its accompanying waterproof bag. 
Details  
Waterproof and windproof

Velcro and double-layer metal zipper at the front raincoat.

Has elastic wrist straps
Who is this for? 
A raincoat is a lifesaver especially when the pouring rain never seems to cease and you need to keep your hands free. Aside from protecting your clothes and personal belongings from getting wet, it certainly helps you in preventing yourself from catching a cold since your body is protected from head to toe.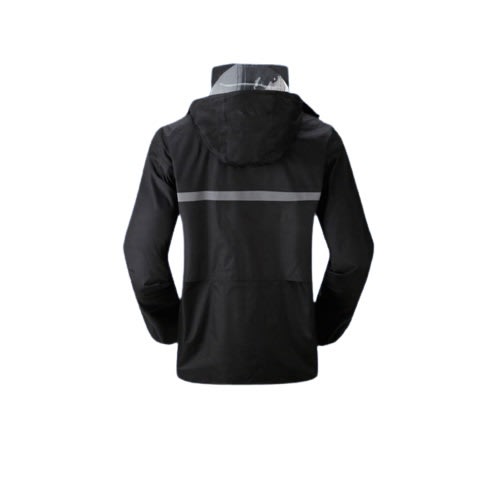 Check Canel & Co Premium Raincoat price below:
add_circle
Comes in various colours
Overview 
The Canel & Co Premium Raincoat is made from high-quality nylon that's double-layered which you can benefit from to shield you from the rain completely. Adding to that, it comes with a hoodie that you can easily pull over your head to prevent yourself from getting wet. Moreover, thanks to its stretchable material, this raincoat is a perfect fit for any body size. 
Details  
Comes with a hoodie 

Material is a double-layered

Made of glow-in-the-dark fabric
Who is this for? 
It's utterly more convenient when you have a raincoat with an attached hoodie as this means you have a perfect fit for keeping you dry from the head down. Praised for its affordable price tag and excellent quality, the material also feels rather thick.
Moreover, there are wrist straps to help secure the raincoat on as well as thoroughly protect you from keeping your hands fully clothed.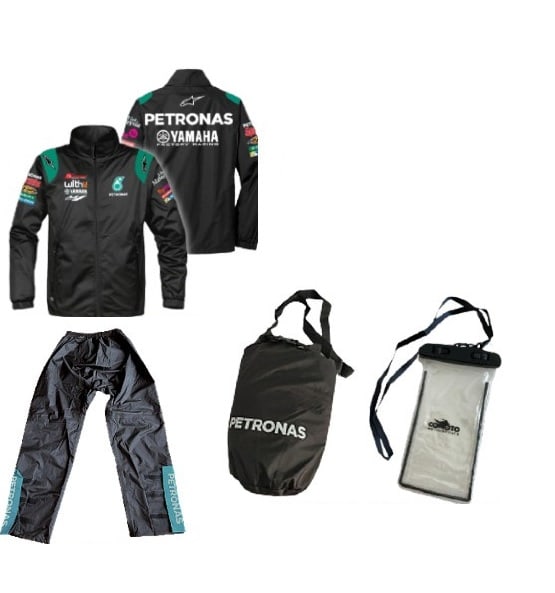 Check COMOTO Rain Coat Motorcycle price below:
add_circle
Comes in various sizes
add_circle
Has multiple pockets
Overview     
Riding in the rain can be rather troublesome. That's why it's good to invest in a raincoat before the next heavy downpour catches you off-guard. COMOTO's raincoat is not just waterproof but windproof too! 
This raincoat also comes with an inner pocket and two front pockets so you can store your phone and wallet. Its elastic wrist band too gives a tight and firm fit, sheltering you from the rain. Better yet, this raincoat is equipped with a hidden hoodie at its back, providing you with better protection from the rain. 
Details  
Waterproof and windproof

Has a hidden hoodie on its back

Comes with a pouch for easy storage  
Who is this for?  
Suitable for both men and women, this raincoat comes in a set together with its dark-coloured, waterproof pants. Its internal pockets make it convenient for you to place your personal belongings in keeping them dry from the rain.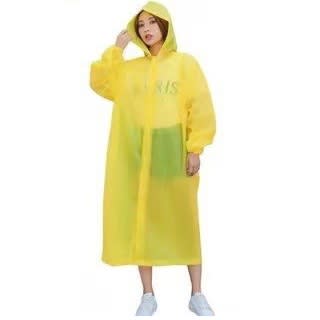 Check EVA Lightweight Transparent Raincoat price below:
add_circle
Comes with a one-size fits
Overview 
Putting on a lightweight raincoat is ideal to have. This is because it makes it easier to move around under heavy downpours. Comprising a transparent colour, EVA's raincoat is made of heavy-gauge waterproof vinyl. What's interesting about this raincoat is that it is multipurpose.
You can use the raincoat as a ground cover, shelter, etc. In terms of protection, you'll be pleased to know that this raincoat comes with a hood as well. 
Details  
Multipurpose use  

Made of heavy-gauge waterproof vinyl
Who is this for?    
Before you finish packing for your next trip, you may want to consider adding this lightweight raincoat to your luggage. Many users complimented its durable quality despite its affordable price tag.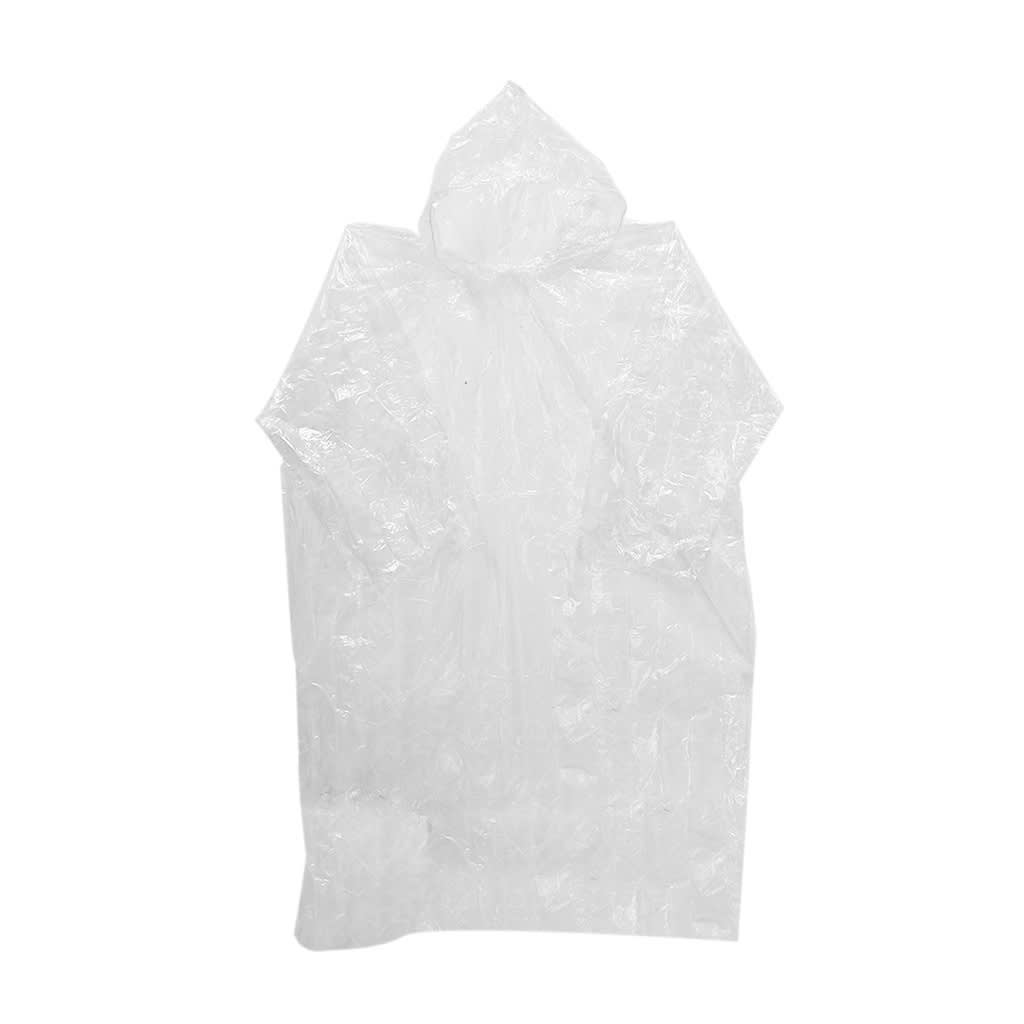 Check Eco Shop Adult Disposable Raincoat price below:
Overview  
Measuring 120x80cm, this disposable raincoat is both convenient and practical to own. Its lightweight design makes it easy to carry with you anywhere. The coat is also extremely convenient as it can be easily folded into a small size hence, making it convenient to store in your purse or your car compartment.
Details   
Convenient to be folded into smaller size 

Lightweight
Who is this for?  
The convenience of owning a disposable raincoat is the fact that it's intended to be worn at the most crucial time before needing to be discarded. Hence, this raincoat is relatively cheaper compared to its counterparts. 
Moreover, the disposable raincoat also comes in handy in times of emergency or even for other outdoor activities.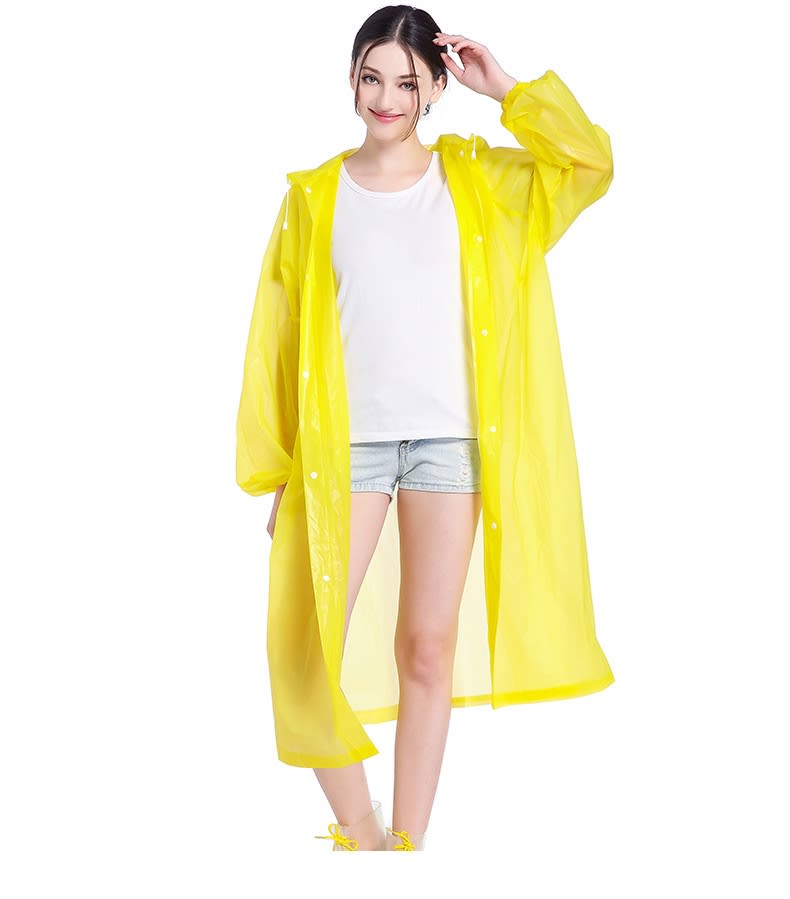 Check PEVA Waterproof Hoodie Poncho Rain Coat price below:
add_circle
Environmentally-friendly
add_circle
Comes in various colours
Overview 
Poncho raincoats are designed to keep you completely dry in heavy showers. This one is made with the hems extremely wide, so you can slip it on easily over your head and your bag. 
Designed with an attached hood with a drawstring design, this allows you to adjust the tightness of the hood accordingly to your face shape. Moreover, its sleeves are also designed with elastic cuffs at the ends of either side. 
Details  
Made with skin-friendly fabric  

Double waterproof 
Who is this for?  
Due to its lightweight feature, it can be folded paper thin and carried with you anywhere. Not to mention, this raincoat is made from reusable and durable EVA material, which is both soft and smooth. As it is completely waterproof, this raincoat is also suitable for your next travelling and outdoor activities.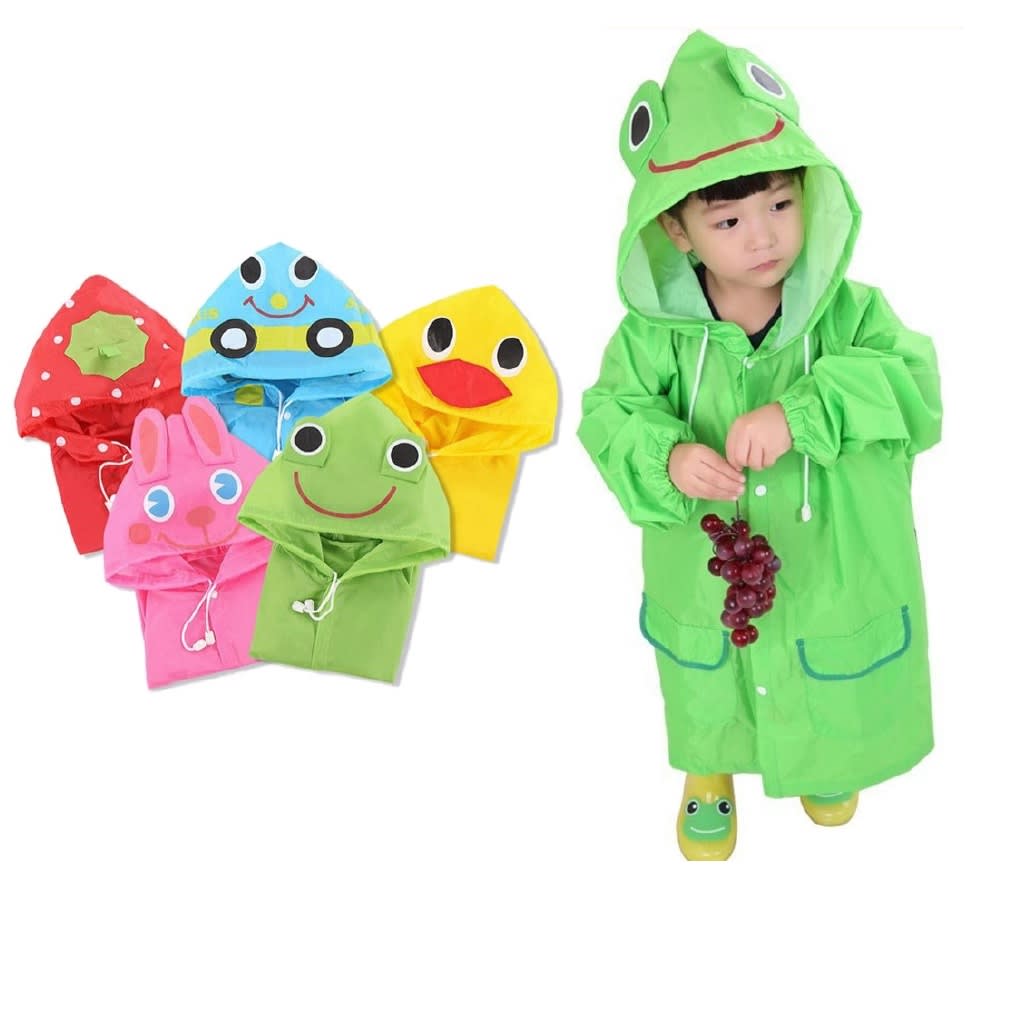 Check MILANDO Children Rain Coat price below:
add_circle
Comes in assorted colours
Overview  
As much as we find rain to be a mess for adults, kids love the splash of puddles under their feet and the dazzling drops of rain dancing around them. Therefore, equipping them with a protective raincoat is important to protect them from cough, cold and other infections.  
MILANDO's children's raincoat is beautifully designed with unique patterns on the hood. This one is made from eco-friendly PVC that's 100% waterproof. Plus, it can be easily folded as well which helps with your storage. Choose from designs of a duck to a frog; your kids will be simply delighted with this one.
Details 
100% Waterproof

Environmentally-friendly

Suitable for kids aged 3-8 years old
Who is this for?  
With more than 3k ratings and more than 8k sold, MILANDO's kids' raincoat is certainly a valuable purchase. Users found this raincoat to be utterly convenient for their kids, especially how useful it is to be worn on rainy days at school.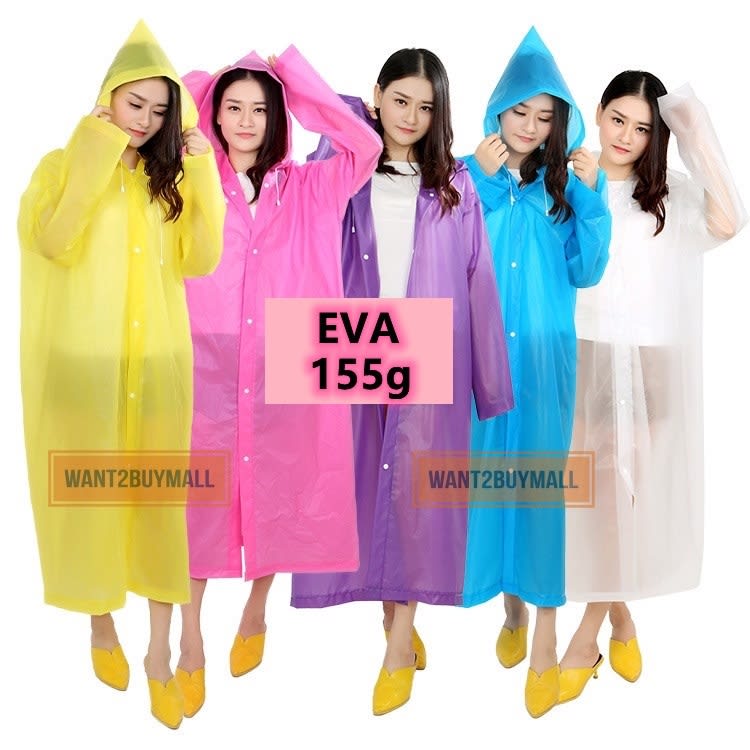 Check EVA Waterproof Outdoor RainCoat price below:
add_circle
Environmentally-friendly
Overview   
Planning for your next hiking adventure with your friends? Don't forget to pack a raincoat in your knapsack before you go. No one can predict the weather and you'd certainly want to be well-prepared for your adventure. 
Its one-size-fits are great for both men and women. As it's made of EVA, this raincoat is safe, durable and comfortable to wear. Adding more security is that the accompanying hoodie is designed with multiple buttons which are easy to wear and take off. 
Moreover, the handy size makes this raincoat easy to fold which in turn makes it convenient to pack it with you for your next hiking trip. 
Details 
Great for outdoor activities  

Suitable for both men and women 

Comes with an attached hood 

Made from reusable and durable EVA material
Who is this for?  
This waterproof raincoat has garnered positive ratings for its quality. For those who want a decent hoodie to protect them wholly, the drawstring hoodie design ensures that your head and face are always kept dry. Its sleeves have also been designed in a way to provide you with ultimate convenience for easy movement.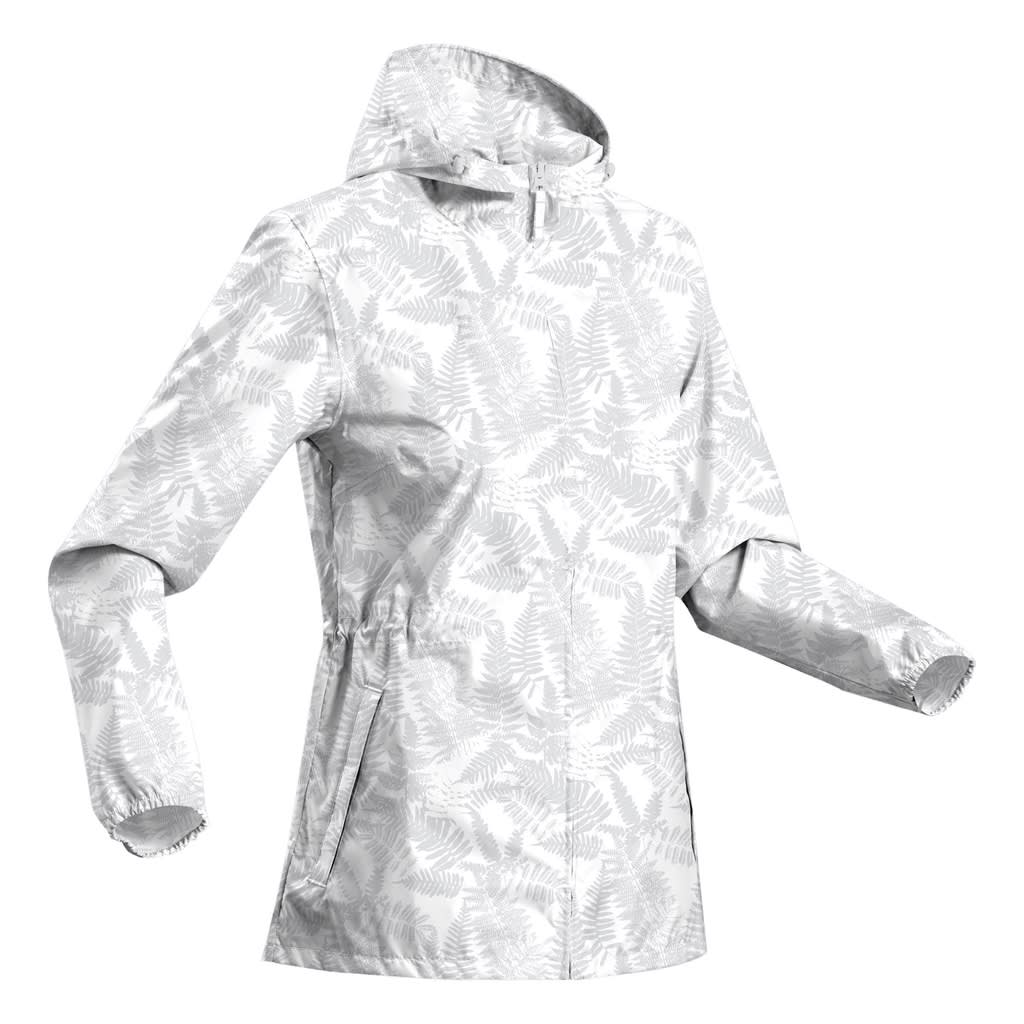 Check Decathlon Hiking Women Lightweight Rain Jacket price below:
add_circle
Wind and waterproof
Overview 
Together with your umbrella and good ol' rain boots, wearing a raincoat will never go out of style. That, as well as adding extra safety to your belongings. 
This minimalistic-designed raincoat will pair well with any of your ensembles. The material is made with hydrophilic coating RET=12 which can reduce condensation. Adding to that, there are also ventilation areas designed on the upper back of the raincoat to further reduce condensation build-up.
As it's water-repellent, this raincoat's fabric also has a waterproof rating of 2000 mm. That means it can withstand water pressure when exerted by a 2000 mm water column. 
Details  
Lightweight
Made from 100% recycled polyester main fabric
Who is this for?   
Satisfied with the design and material quality of this raincoat, users rated it with positive 5-star ratings. Its anatomic design is complete with an adjustable waist that comes with a drawcord that helps provide a comfortable fit for you. Not to mention, the hood can also be easily tightened thanks to its drawstrings. 
FAQ: 
- Which Type Of Raincoat Is Best For Heavy Rain?
A raincoat should be made of high-quality material as it's proven to be the best fabric to have to withstand the rain. The materials one should look out for are polyester, nylon or proprietary blends. This is so because polyester is hydrophobic which means water-resistant. 
FYI for Nylon; note that this material is hydrophilic which means water-absorbing. Most times, a raincoat is also coated with waterproof treatments such as DWR (Durable Water Repellent).
Related articles