One should carry a waterproof bag when going on outdoor activities like a hike, travelling, or engaging in water sports. We sure don't want any incidents to happen during the fun times, right?
Here, we have chosen a wide range of waterproof bags, including dry backpacks and phone holders as well as pouches. Check out our list of best waterproof bags to see which options suits you!
Top 13 Waterproof Bags in Malaysia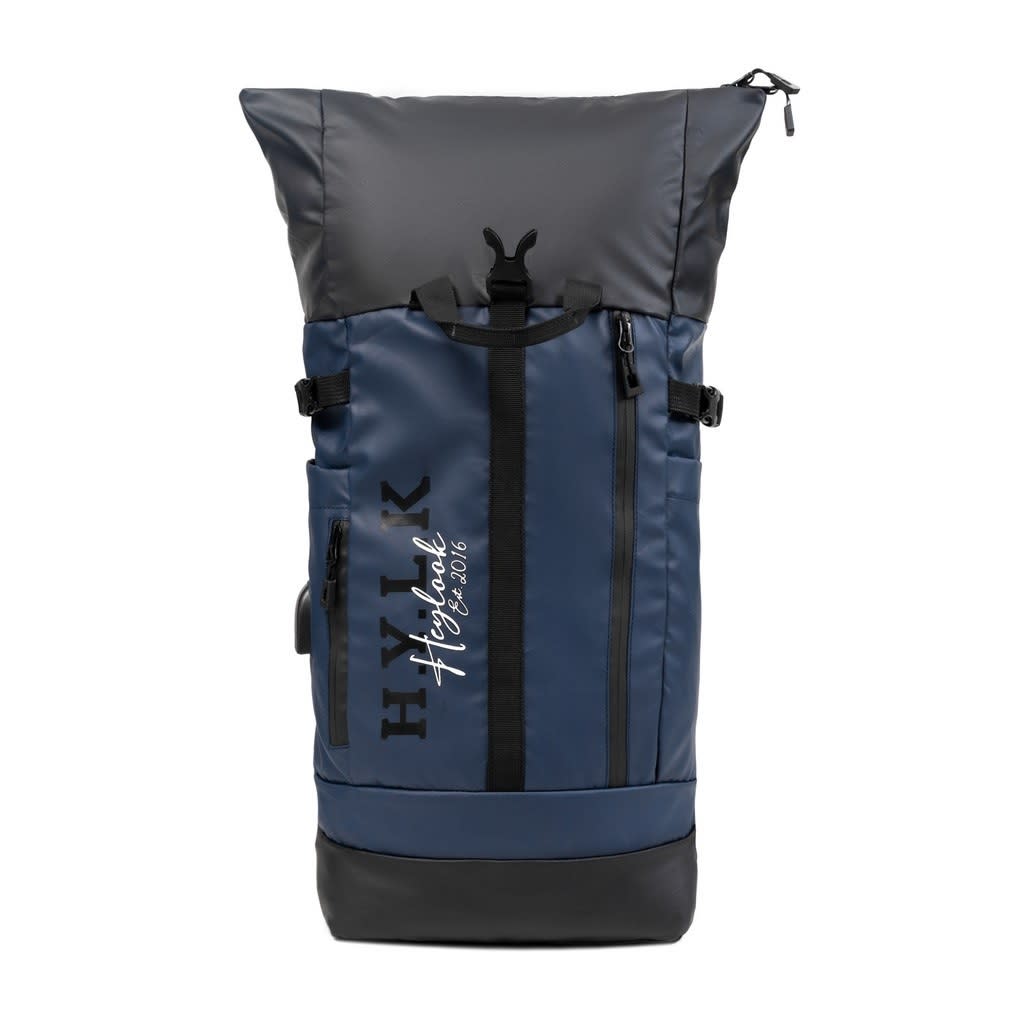 Check Multi Variant Heylook Waterproof Thor Outdoor Backpack price below:
remove_circle
Slightly bulky
Why it's our top pick?
Spacious, durable and affordable; if you're looking to have a casual bag for local hiking trips and whatnots, we think this is a good fit. The Bimo material it uses is an eco-friendly fabric commonly found on folding chairs, laptop bags and even luggages.
Being kind to earth as well as maintaining a good value, this is a nice bag for most uses be it in local travels or a trip to the waterfall!
Overview
Do not underestimate this bag until you have it. This one is perfect for outdoor enthusiasts as well as casual bag users out there for all of the activities imaginable. Durability against weather is sufficient as the bag is able to be resistant in hot and rainy weather.
You've got yourself a high-quality waterproof bag with this one thanks to the extra zippers, the complete run-down smooth buckle opening, and the side charging ports for your cables. If you are looking for a spacious bag, look no further.
Details
Material: Waterproof Bimo, Nylon

Capacity/Size: 26 L + 2 L

Colour(s): Grey, Black, Army
Who is this for?
Ideally, this bag works great for most people be it in outdoor activities or for casual and overseas travelling.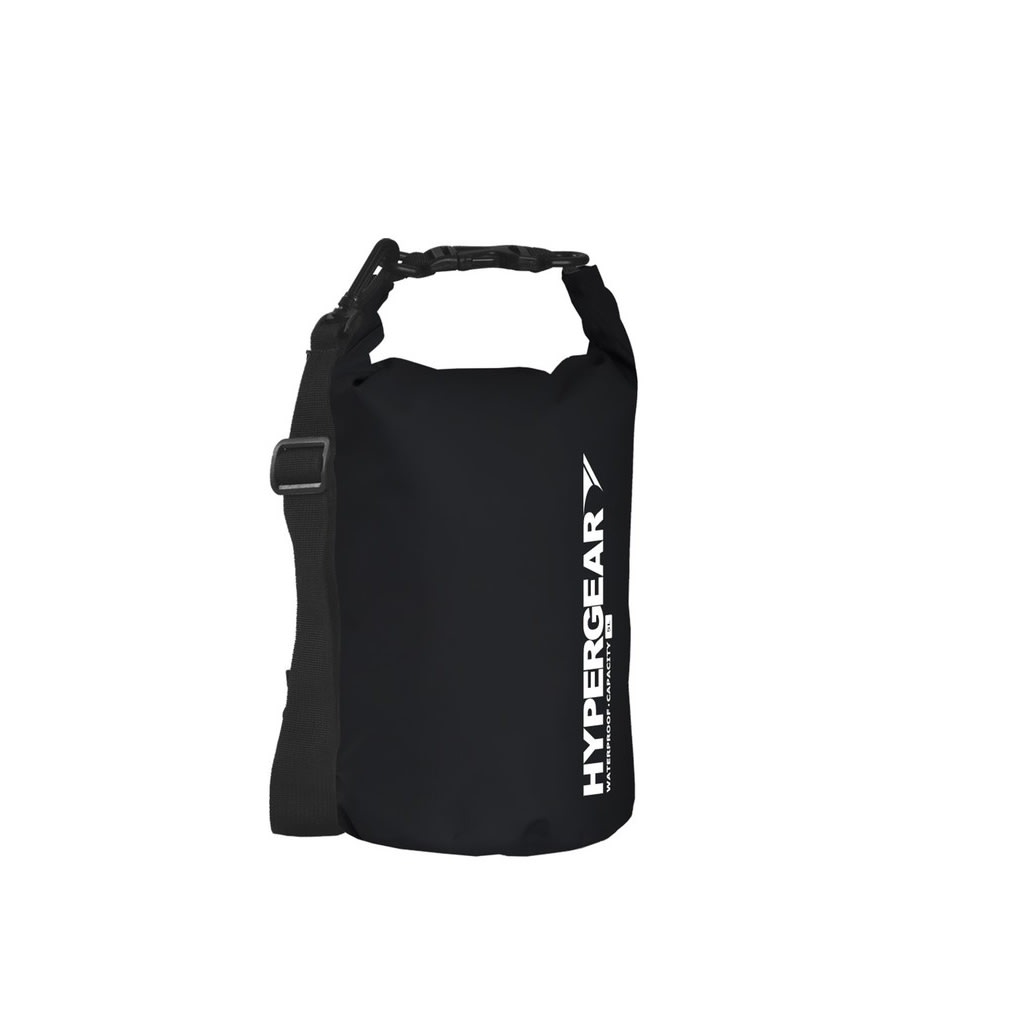 Check Hypergear Dry Bag 5L price below:
remove_circle
Quite compact
Overview
Outdoor and water activities can never be a breeze without this Hypergear Dry Bag. This bag is ideal for hardy outdoor pursuits like kayaking, scuba diving, and other water sports. 
In addition to being waterproof, it can float on water too, which doubles as a prevention feature of water leaking into the bag so personal items don't get destroyed. You may also use it as a sling bag with adjustable straps.
Moreover, the roll-top closure ensures a low risk of theft happening.
Details
Material: N/A; IPX6 Waterproof

Capacity/Size: 5L

Colour(s): Black, Blue, Red, Grey, Army Green, Vibrant Pink, Yellow, Light Blue
Who is this for?
This item is a great choice for any outdoor activity. It is small, functional, and well-designed; perfect for those who require a water-resistant bag to shield their possessions from stains or wet conditions.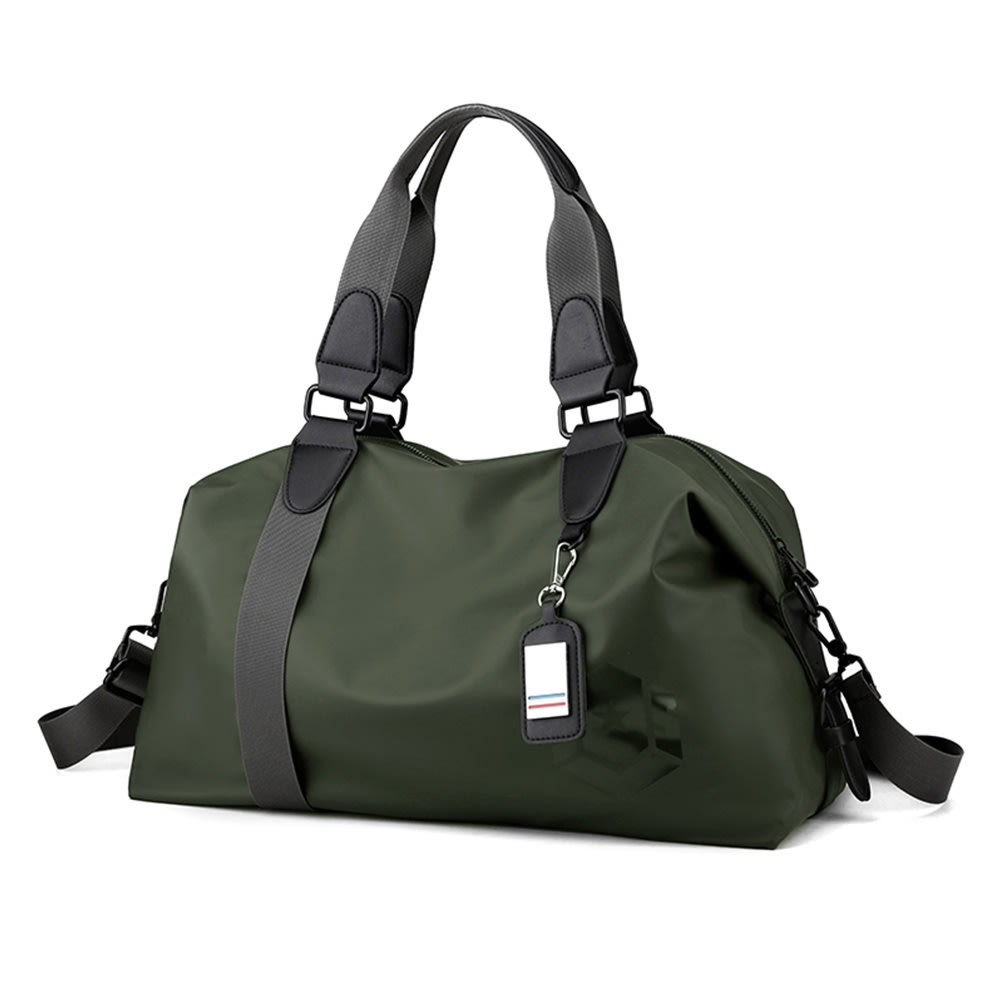 Check Jstar Waterproof Duffel Bag price below:
add_circle
Suitable for all kinds of occasions
Overview
Just want a bag that looks good when you're out and about or if you need to spend a night out? This simple, casual, and trendy shoulder tote bag is ideal for local travelling, a trip to the gym, acts as maternity storage bag and more. 
It utilises a smooth zipper and a detachable shoulder strap to store your items neatly and securely. If you ever need a great waterproof duffel bag, check out this collection!
Details
Material: Nylon Waterproof

Capacity/Size: 45 x 16 x 33 cm

Colour(s): Blue, Black, Army Green
Who is this for?
This duffle bag provides everything one needs for casual travelling. It offers great security just like backpacks. Being flexible enough to store a huge capacity, the bag's ideal for short trips and camping excursions.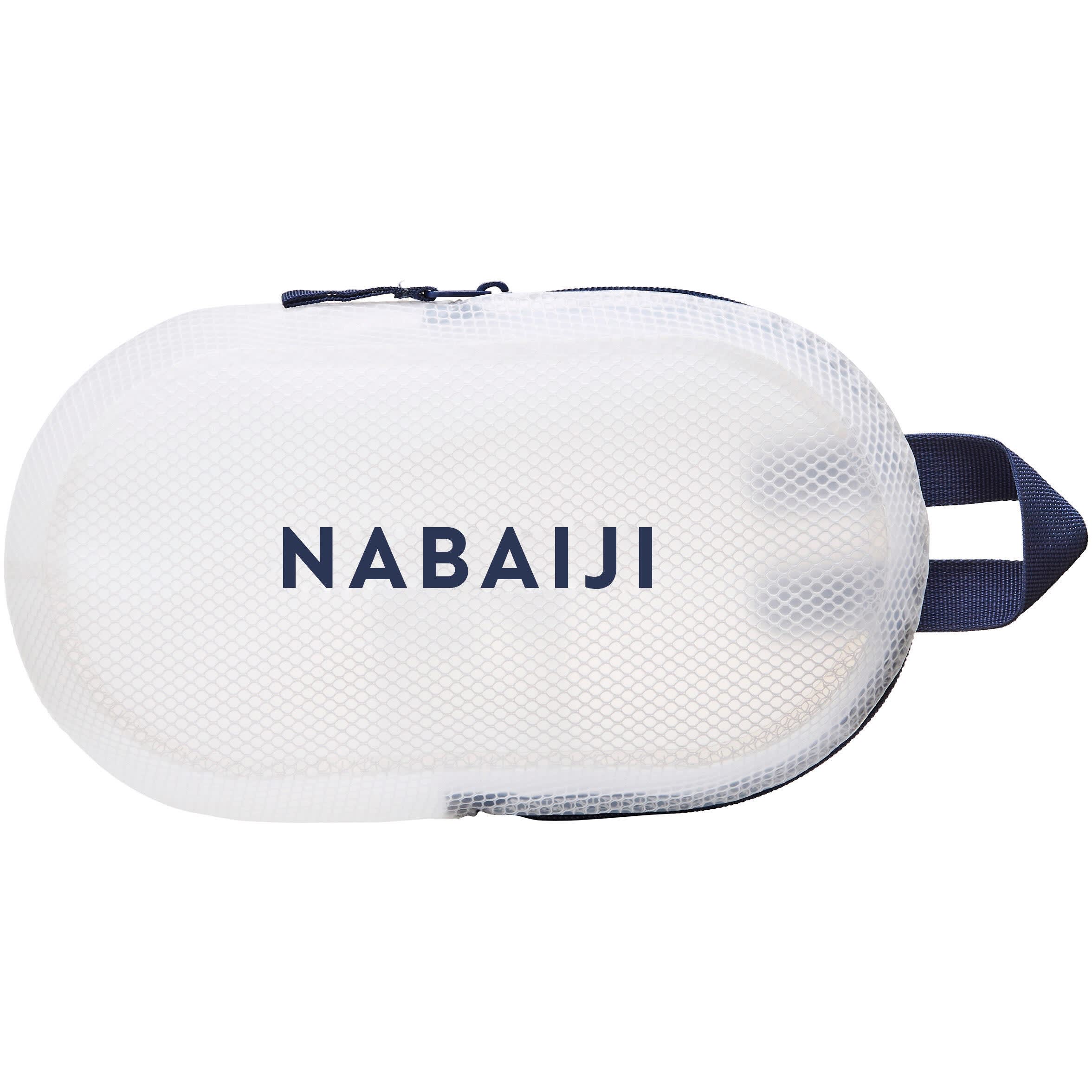 Check Decathlon Swimming Waterproof Pouch / Dry Bags (3L) price below:
add_circle
Very lightweight
add_circle
Enough for small items
remove_circle
Not safe for total underwater use
Overview
Your phone and other belongings can safe from spills, dirt, and water with this waterproof pouch. If you need to keep your necessities close at hand, this Decathlon Swimming waterproof dry bag pouch is the best choice to bring with you to the pool. It also has a zipper for easy reach!
Details
Material: Waterproof material

Capacity/Size: 3L

Colour(s): White
Who is this for?
While this bag may seem small, but it is essential for swimmers who wish to carry or protect their items from the water. You may fit your phones, cards and keys with no worries.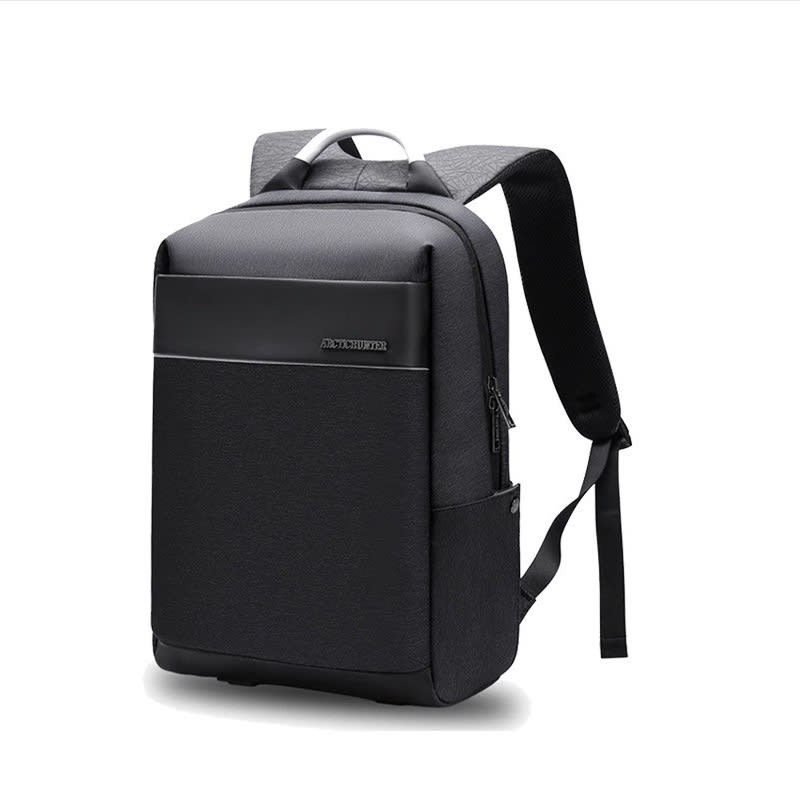 Check Arctic Hunter i-Brilliantz Laptop Backpack price below:
add_circle
Sweat-friendly to prevent odours
add_circle
durable for heavy-weight
remove_circle
Quite pricey
Overview
Unlike any other backpack, this one is a tad fancier as it not only can hold your laptop, but it will too pack your valuable documents safely and securely. 
With a design that is sturdy, the solid bag ensures no bends or dents to your important items. Moreover, it comes with a wide strap to make you feel comfortable after a long day at the office.
Details
Material: Waterproof Oxford Jacquard Fabric 

Capacity/Size: 32 x 16 x 47 cm

Colour(s): Black, Grey, Blue
Who is this for?
This bag is for the professionals out there who enjoy office days while looking stylish. Apart from that, the bag serves the purpose of protecting your items from any weather you may encounter.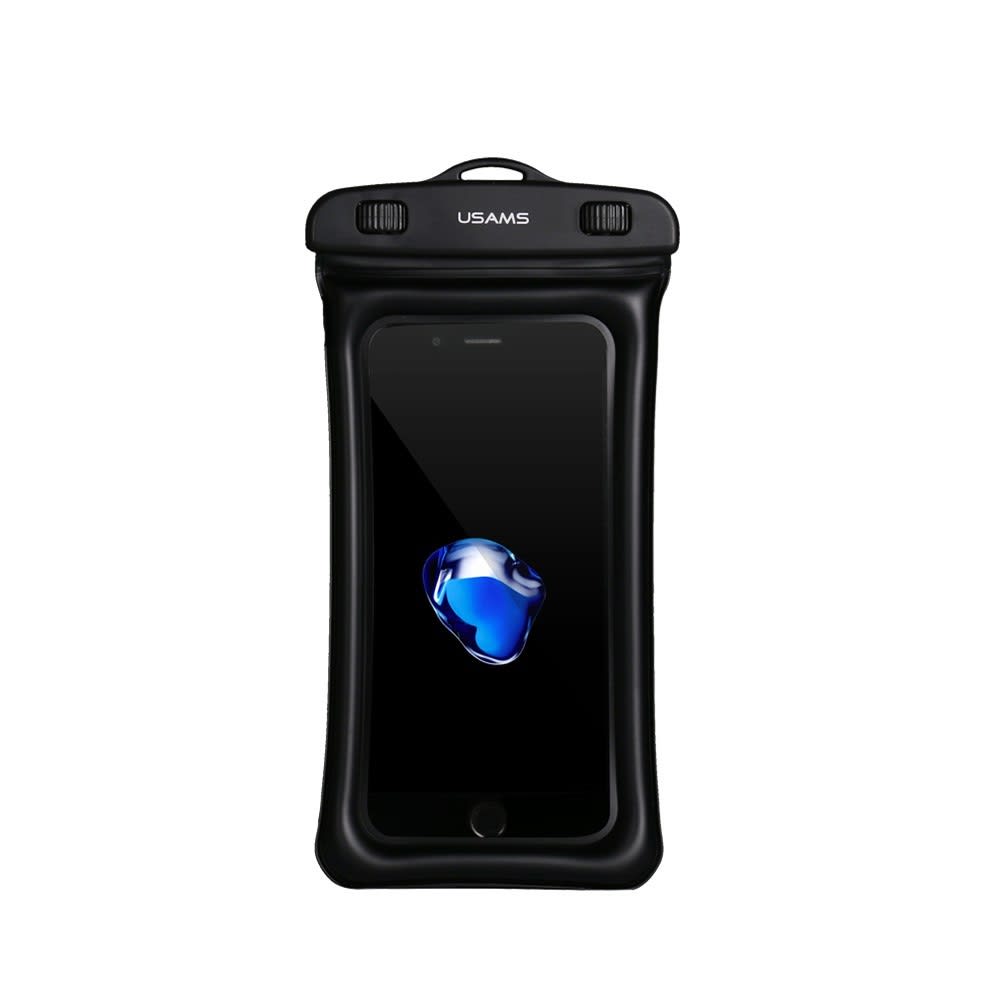 Check USAMS YD007 Mobile Phone Waterproof Case price below:
add_circle
No leaking guaranteed
remove_circle
Limited in size
Overview
These days, going out without our phones seems nearly impossible. Even while swimming or having fun in the water, you can enjoy capturing those moments with this waterproof USAMS case with no hassle. No matter if you use an Apple or an Android device, this case will suit both. 
Details
Material: ABS + PVC

Capacity/Size: Phones under 6.0 inches

Colour(s): Black, Blue,  Pink, Transparent
Who is this for?
Imagine those days when you planned to go explore the island or enjoy the beach but you couldn't bring your phone with you? The days are now over because you have this waterproof phone case to keep your phone dry and secure.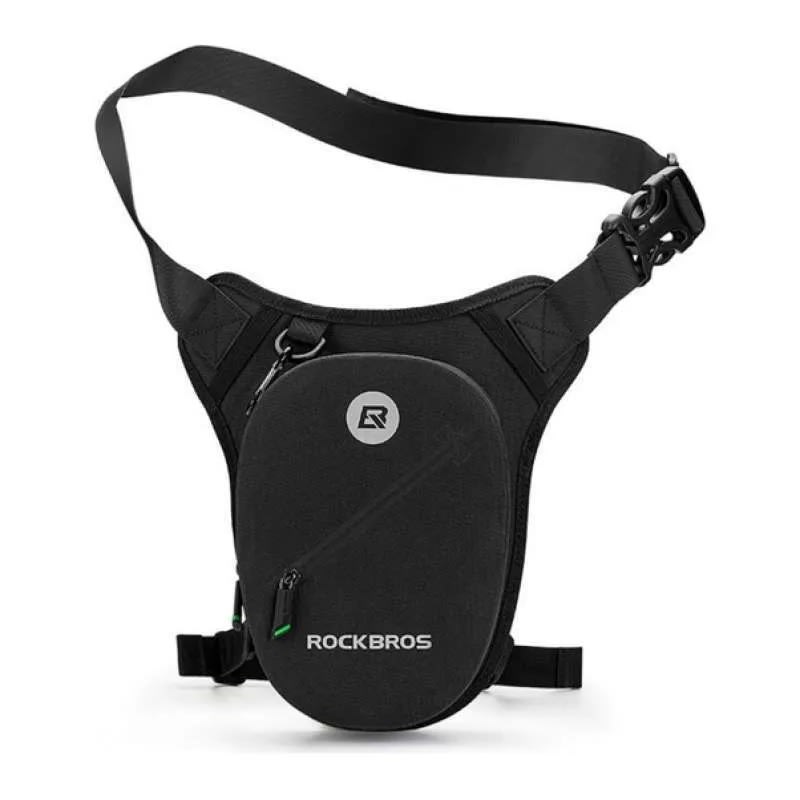 Check ROCKBROS Motorcycle Leg Bag price below:
add_circle
Stain resistant
remove_circle
Slightly pricey
Overview
Whatever type of water sport you enjoy, the ROCKBROS Motorcycle Leg Bag will keep your valuable items safe and dry. It has a rounded shape design too, making it look stylish when you are on the adventurous road. Also, it comes with leg straps that will ensure your bag is secure when riding.
Details
Material:

600D Laminated Polyester with TPU

Capacity/Size: 1L

Colour(s): Black
Who is this for?
Hardcore riders out there will definitely enjoy this bag which not only keeps your belongings safe but also makes carrying your items easy. Now you don't have to worry about leaving them behind when you are enjoying your day!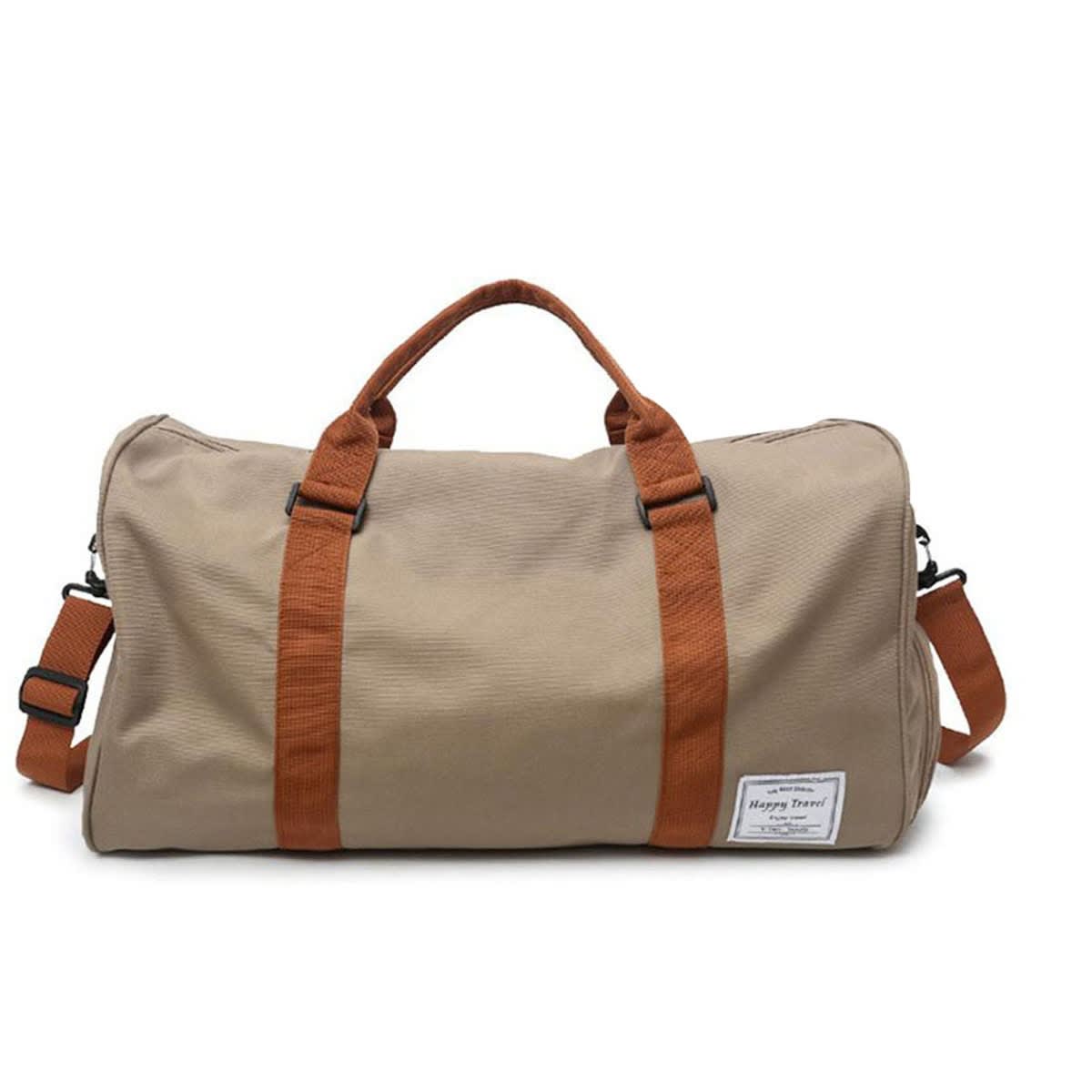 Check LouisWill Travel Bags Waterproof price below:
add_circle
Water-resistant
remove_circle
Not meant for total water immersion
Overview
For those beachgoers out there, this bag has multiple functions perfect for your next trip. The bag's exterior is water-resistant, guaranteeing that your possessions will stay dry throughout the day. As for clean-up, this one is super quick-drying too which makes it easy to use again soon.
Details
​​Material: Oxford Cloth

Capacity/Size: 48 x 26 x 28 cm

Colour(s): Black, Khaki
Who is this for?
This backpack is excellent for outdoor activities, gym trips, and beach days. Your clothing, umbrella, water bottles, changing clothes and small sports equipment can all fit within.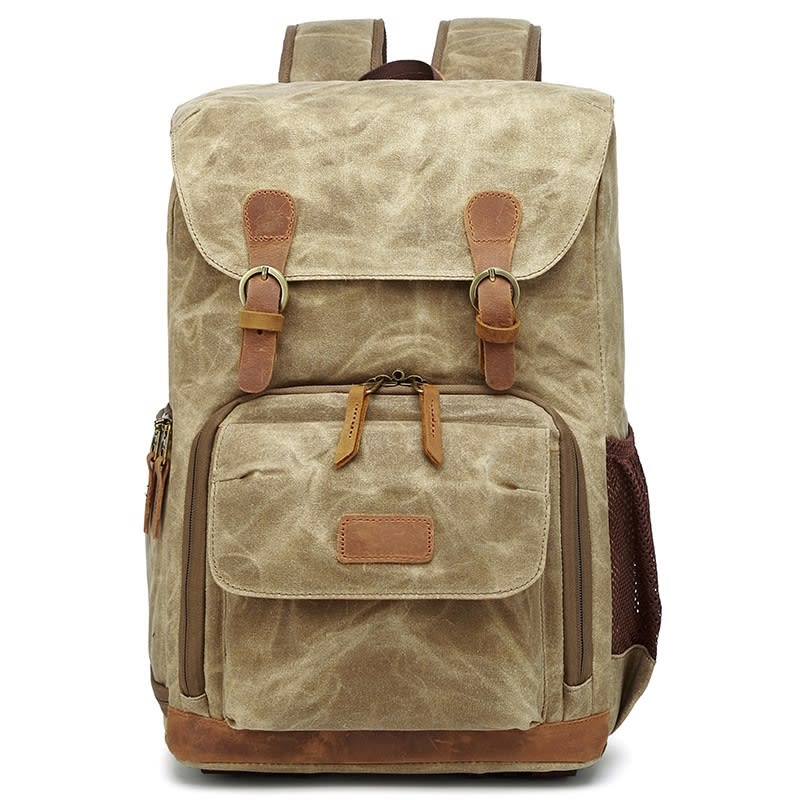 Check Selens Vintage Large Backpack SLR Camera Bag price below:
add_circle
Large capacity
add_circle
Multiple compartments
remove_circle
Quite pricey
Overview
All photographers, assemble! Protect your gear with this amazing, vintage-esque designed camera backpack for your photography gig. With plenty of compartments, you can never run out of space for your lenses, cables, and batteries. There's also a side zipper compartments to let you easily store and access smaller items such as your camera filters, microfibre cloth for wiping and whatnots.
Details
Material: Solid Waterproofing canvas + Cow leather

Capacity/Size: 20-35 Litre

Colour(s): Khaki, Dark Grey, Army Green
Who is this for?
This bag is perfect for outdoor and indoor aspiring photographers who fancy the extra edge over your boring old bulky bags. Plus, this is quite a spacious bag at a good value for your photo shoots.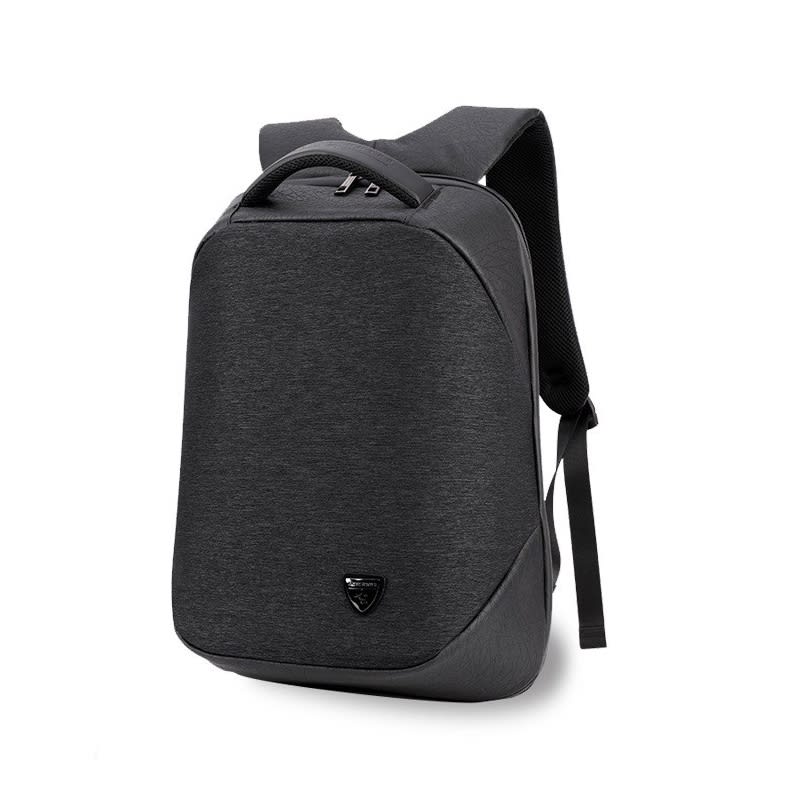 Check Arctic Hunter i-Omni Backpack 15.6" Laptop Bag price below:
add_circle
Anti-Theft features
add_circle
Ergonomic Human Body Design
add_circle
Water-Resistant
remove_circle
Slightly heavy
Overview
Having to bring your laptop with you on rainy days might be a headache. So if you don't like that, the Artic Hunter i-Omni Backpack is the perfect bag for you. 
This laptop bag has multiple easy-to-access compartments that are scratch-resistant and waterproof. The material will protect not just your laptop but also your other valuables and documents well. 
Details
Material: Waterproof Oxford Jacquard Fabric 

Capacity/Size: 32 x 15 x 47cm 

Colours: Black, Blue, Coffee
Who is this for?
The perfect match for your business meetings and your rainy seasons' office days; this one is quite spacious for other accessories and items such as cables, notebooks and important files.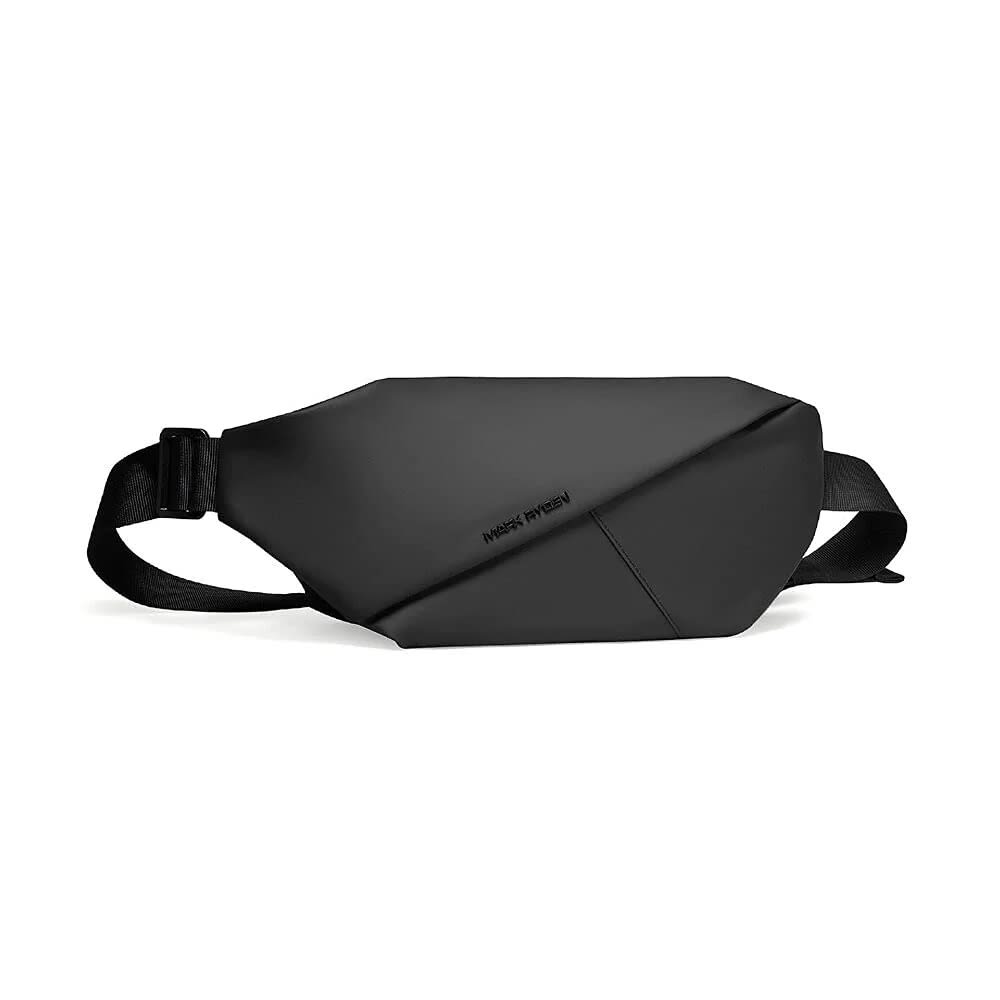 Check MARK RYDEN Cross Body Bag price below:
add_circle
Waterproof shell
remove_circle
Slightly pricey
Overview
With its soft pads, adjustable shoulder straps, and nylon structure, this waterproof backpack will embrace the style you have going on. Thanks to its stylish cross-body design, it is perfect for any casual meet up as well as running errands. Moreover, the material is water resistant! How cool is that?
Details
Material: Oxford Water Repellent, Nylon

Capacity/Size: 27 x 14 x 10 cm

Colour(s): Grey, Black
Who is this for?
This cross-body bag works wonderfully for those who enjoy a little bit of style on a regular day. Bring this bag anywhere you go and it is quite spacious for most of your daily essentials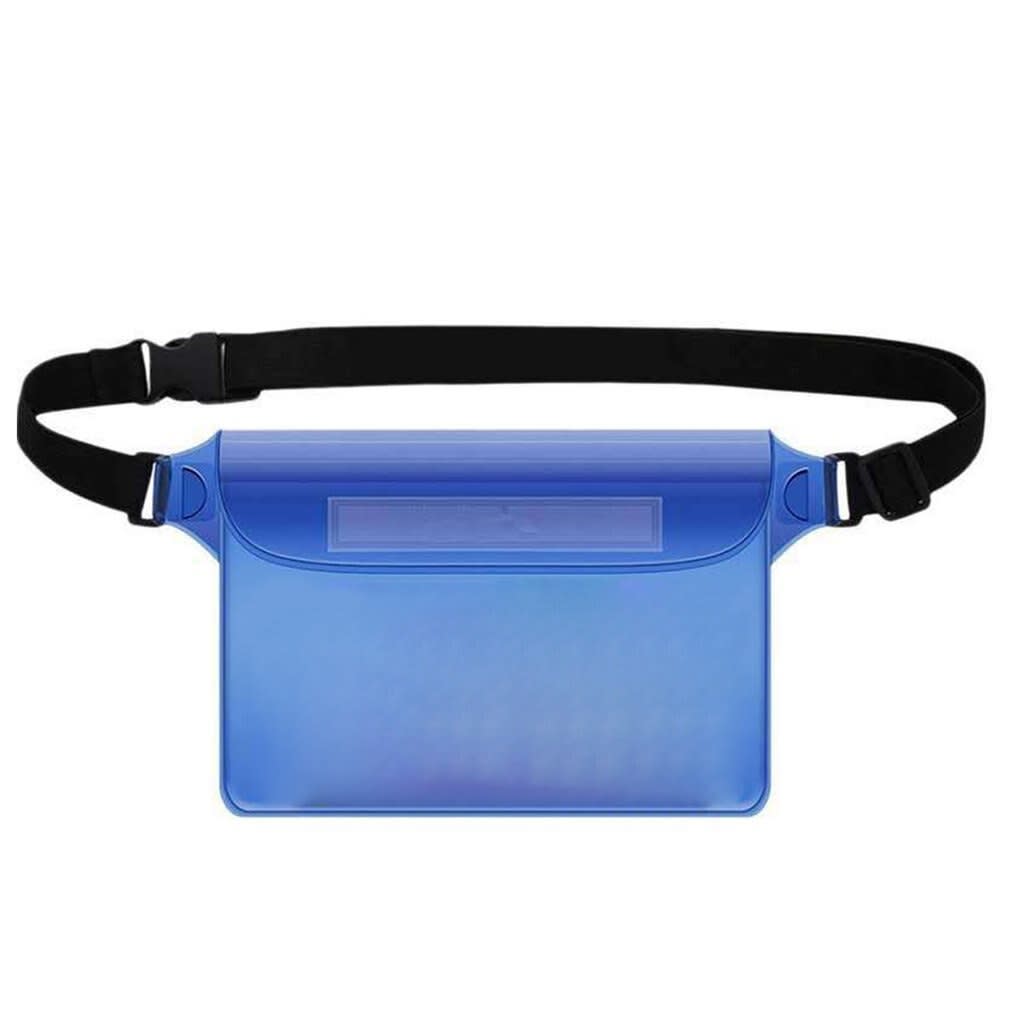 Check HdoorLink Waterproof Swimming Bag price below:
add_circle
Very affordable
add_circle
Large capacity
remove_circle
Only fit the most basic stuff
Overview
In case you are going on a casual beach excursion, this waterproof pouch is the ideal bag  for you to enjoy your water sports. Perfect for shallow underwater activity, the bag can actually handle being submerged for up to 30 feet underwater. For your convenience, it has adjustable waist straps which are secure enough for when you dive into the water!
Details
Material: High-quality PVC 

Capacity/Size: 22 x 18 cm

Colour(s): Black, White, Blue, Pink
Who is this for?
If you are planning on doing water activities, a waterproof bag that fits all the essentials you need is a must. Apart from phones, you can fit in passports, important documents, cards and cash whenever you need it.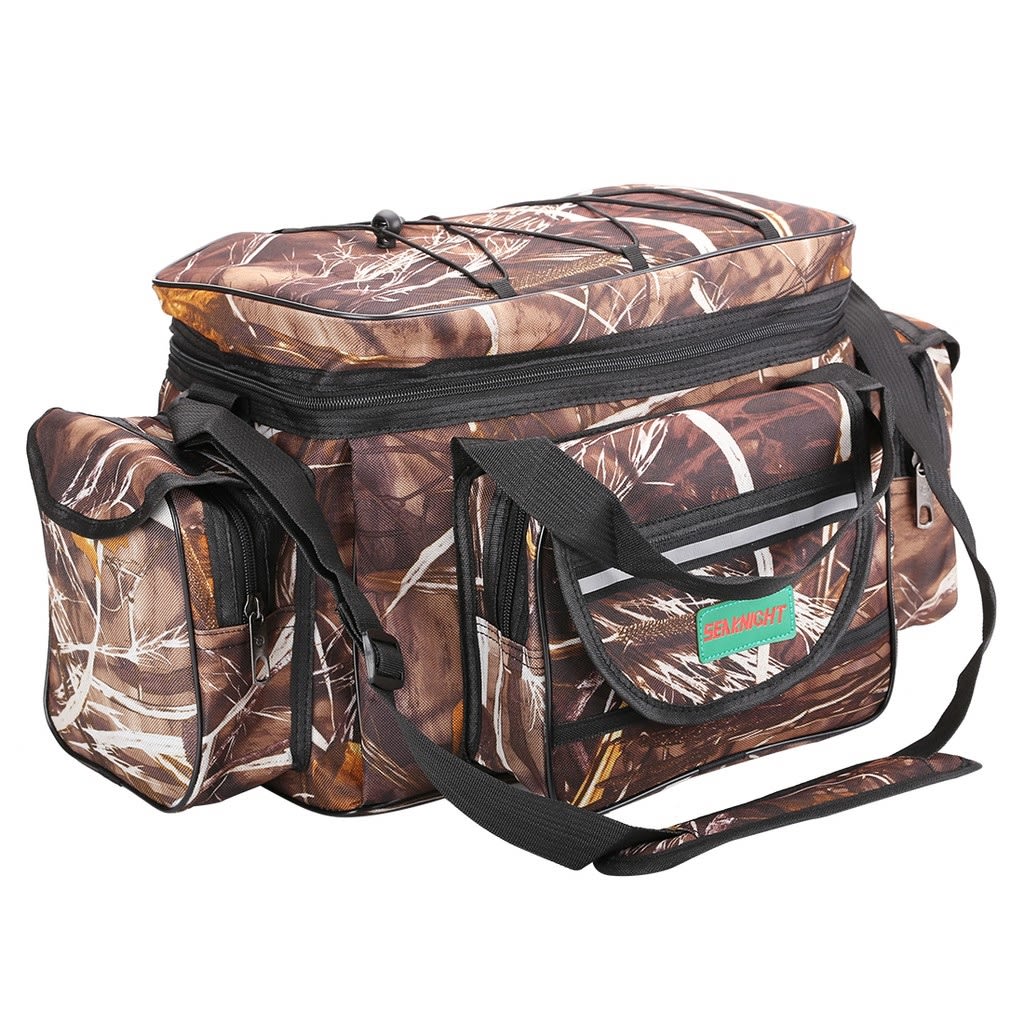 Check SeaKnight SK003 Waterproof Fishing Bag price below:
add_circle
Multi-functional
remove_circle
A bit bulky
Overview
This is the bag that will make you look cool when you catch that big boy! The SeaKnight SK003 fishing bag has multiple compartments to organise your fishing supplies. It has a spacious middle compartment that can fit your mini cooler with your catch of the day. If fishing does not tickle your fancy, you can use it for anything else!
Details
Material: Waterproof Nylon

Capacity/Size: 50 x 20 x 27 cm

Colour(s): Camouflage, Khaki
Who is this for?
Nothing says pro other than having your own fishing bag with all of your own baits and such when you go fishing. Enjoy having unlimited space ready for you during the session without worrying about carrying any extra bag.
FAQs:
-
What is a waterproof bag made of?
Nowadays, there are so many bags claiming that they are waterproof. So how does this work?
Take note of the fabric. For most waterproof items, the outer fabric used is either nylon or polyester. This is normally what people use to make umbrellas and raincoats. 

However, there are other materials or coatings, such as waterproof polyurethane on the inside to make bags or other items waterproof. 

In the end, when nylon and this coating are laminated it becomes bi-laminated, which makes the bag good at resisting water as well.

Speaking of which, do take note if the bag is labelled as 'waterproof' or 'water-resistant'. The former is more durable than the latter!
-
What is the difference between water-resistant and waterproof bags
Waterproof bags:
Typically, waterproof bags are made from PVC or TPU, making the fabric resistant to applications that involve water. 
The best waterproof bag type for you is those that are waterproof and have a roll-top closure system. When using a roll top closure, you can close an opening by rolling it up to three or four times to form a waterproof seal.
Water-resistant bags:
Water-resistant bags, on the other hand, can only endure rain and splashes to a certain degree. 
The majority of the time, water-resistant materials are carefully treated. They are from a densely woven cloth construction to prevent water from penetrating in light rain conditions. 
However, after a given period of exposure to moisture or water pressure, water can eventually seep through.
Related articles