As many working adults are struggling between fulfilling work demands and managing their own family these days, it is often difficult for them to also take good care of their elderly parents. It becomes especially challenging when their parents are faced with diminished physical abilities and illnesses. 
It's at moments like this that nursing home care becomes relatively essential as it helps adult children manage such problems. 
A nursing home is where elderly people will be provided with not only accommodation but also proper healthcare and custodial care. These homes typically have professional caregivers, nurses, and doctors to give round-the-clock, comprehensive eldercare whenever needed. 
While there are many nursing homes around Malaysia, here are the best ones in Johor Bahru which can assure children that their elderly parents are in good hands. 
---
Table of Contents
---
Who needs home care? 
Home care provides support to people who face problems in living independently and need additional assistance in their daily routines. Generally, this service can be broken down into 3 types: non-medical & companion care, skilled nursing care and private duty care.
While in most cases it will be elderly people — especially those with age-related diseases — who require home care, this service can also be extremely helpful to people who suffer from health issues, physical disabilities or have just undergone surgeries. 
---
5 Best Home Nursing Care in Johor Bahru
From

RM0.00
Check Goodwill Care Centre price below:
Goodwill Care Centre is dedicated to delivering elder care services that follow high standards and ethics. 
Its certified nurses are well-experienced in giving post-surgical, Geriatric, and private nursing care services as well as physiotherapy. The Geriatric nurses help elderly residents with age-related diseases through their mobility problems and emotional distress, striving to improve the residents' independence and quality of life. 
Additionally, the nursing home is spacious and equipped with assisted living facilities, promising residents a secure and comfortable environment to stay in. At times, the team will plan activities like baking, crafting and group exercises for the elderly to maintain an active lifestyle. 
Customer review:
"The nurses are very kind, hardworking, and fast in action. My uncle smiles a lot more these days and even joins in the activities! This nursing home definitely deserves some credits." -Sim Hong Ket
Address

: 8, Jalan Hassan Al-Attas, Bandar Johor Bahru, 80100 Johor Bahru, Johor

Another branch:

Danga (Johor Bahru)

Contact

: +011-1080 1805​

Email

:

[email protected]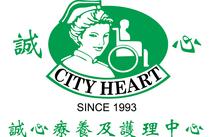 From

RM0.00
Check City Heart Care price below:
City Heart Care offers eldercare services namely Skilled Nursing, Rehabilitation, and Total Nursing. 
Its team of nurses, doctors, and physiotherapists are professionals in providing proper post-surgical care, medical consultations, and physiotherapy. They are also able to perform clinical procedures such as nasal suction, Ryles tube & urine catheter insertion, oral suction of phlegm, and more on elderly residents whenever needed.
The nursing home is well-ventilated, spacious, and with ambulance services available. Furthermore, the team can arrange private transportations to and from Singapore for residents when required.
Customer review:
"The place is clean and nice. The staff are friendly and provide good services too. I will recommend this place to others." -Kavimalar Angela
Address

: No.17, Jalan Paya Manis, Taman Johor, 81200 Johor Bahru, Johor, Malaysia.

Contact

: +6016 - 771 7199 / +607 - 234 8899​

Email

:

[email protected]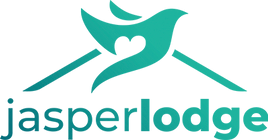 From

RM0.00
Check Jasper Lodge price below:
Jasper Lodge is a doctor-managed nursing home that aspires to provide reliable and quality care for its elderly residents.
It offers an extensive range of nursing services from Skilled Nursing to Assisted Living, Palliative Care, Parkinson's Care, and Dementia Care. What's more, with its Respite Care service, the elderly's primary caregivers can have a break as the team temporarily takes over the job. 
Recently, the nursing home has launched a special [email protected] service to help elderly COVID patients recuperate at the comfort of their homes. The team will take care of the patients' daily needs — meals, supplements, medical equipment, and oxygen concentrators — and support them with property disinfection, ambulance, and COVID swab test services. 
Customer review:
"I'd like to thank the team for taking such great care of my dad. It has been an amazing experience with Jasper Lodge." - T. Yap
Address

: No. 9, Jalan Gangsa 1, Taman Kolam Ayer, 80200 Johor Bahru, Johor, Malaysia.

Other branches:

Klang Valley, Penang, Kuantan, Kuching 

Contact

: +6015-4840 0160

Email

:

[email protected]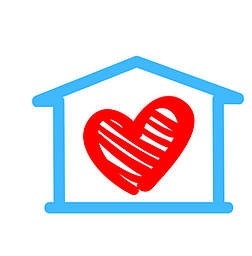 From

RM0.00
Check Rebina Sunrise price below:
Established in 2003, Rebina Sunrise — a family-run elder care nursing home — is where one can get professional nursing care in a cosy and homely environment. 
The services provided by the place include Elderly Care, Palliative Care, and Nursing Care — each with a different approach and level of support. 
Elderly Care focuses on fulfilling residents' social and personal requirements while Palliative Care targets alleviating their physical pains and conditions. As for Nursing Care, it emphasizes the rehabilitation of residents. 
Additionally, private nurses and caregivers are also available at Rebina Sunrise — suitable for people who prefer home nursing care. 
Customer review:
"A big thanks to the team for having done such wonderful work in taking care of my mum. " -Family of Mdm. Lee Kee
Address

: 15 & 17 Jalan Keranji, Taman Kebun Teh, 80250 Johor Bahru, Johor, Malaysia

Contact

: +6 012 772 9776 / +6 012 708 9777

Email

:

[email protected]

   

From

RM0.00
Check Green Acres price below:
Green Acres Elderly Care Centre always works towards delivering the best care and attention to the aged and physically disabled. 
Its broad range of eldercare services covers short and long-term nursing care, physiotherapy, reflexology, oxygen therapy, and more. In addition to that, the place also has on-call doctors to give medical consultations and registered nurses to perform wound dressing. 
To accommodate different needs among residents, the nursing home has prepared various types of rooms from private to semi-private and general ward. There are also rooms furnished with private toilets and TVs for those who require.  
Customer review:
"Very satisfied with Green Acres. The staff are caring and attentive. The environment is clean." -Sharina Tiyu
Address

: 50, Jalan Bukit Kempas 4/3, Taman Bukit Kempas, 81200 Johor Bahru, Johor, Malaysia

.
Another branch:

Kim Teng Park (Johor Bahru)

Contact

: +6016 7150 393 / +607-221 3393 / +6016 7433 039 / +6016 7150 393

Email

:

[email protected]