Chronic backaches and joint pain are the common reasons one would pay a visit to the neighbourhood chiropractic clinic. However, you don't have to wait to suffer from debilitating back pain to receive chiropractic care. In fact, regular visits to the chiropractic clinic can help you maintain a good spine which is vital for your health.
Poor posture from a sedentary lifestyle and a misaligned spine could be the culprit behind many common health problems including but not limited to headaches, back pain, fatigue, and a poor immune system.
With spinal health being such an important aspect of your wellbeing, you would want to make sure you are seeing a licensed and trusted chiropractor. Lucky us, there are many good chiropractors in Malaysia.
Need a chiropractor in KL? Here is a list of recognised chiropractors in Kuala Lumpur for you to get cracking (pun intended).
---
Table of Contents
---
How much does a chiropractic session cost in Malaysia?
Chiropractic sessions in Malaysia generally cost around RM70 - RM200 per session with each duration ranging from a quick 10 minutes to half an hour. To be frank, the cost depends on the types of treatment being administered as well as equipments used for physiotherapy treatments in a session. Use of facilities like ultrasound and EMS therapy would naturally reflect in a higher bill.
Nevertheless, many chiropractic clinics nowadays offer an assortment of packages with different price points to cater to different needs and budgets. With professional chiropractic care now made accessible to the public, it is time to say goodbye to those painkillers and have your back problems sorted once and for all.
---
10 Best Chiropractors in Kuala Lumpur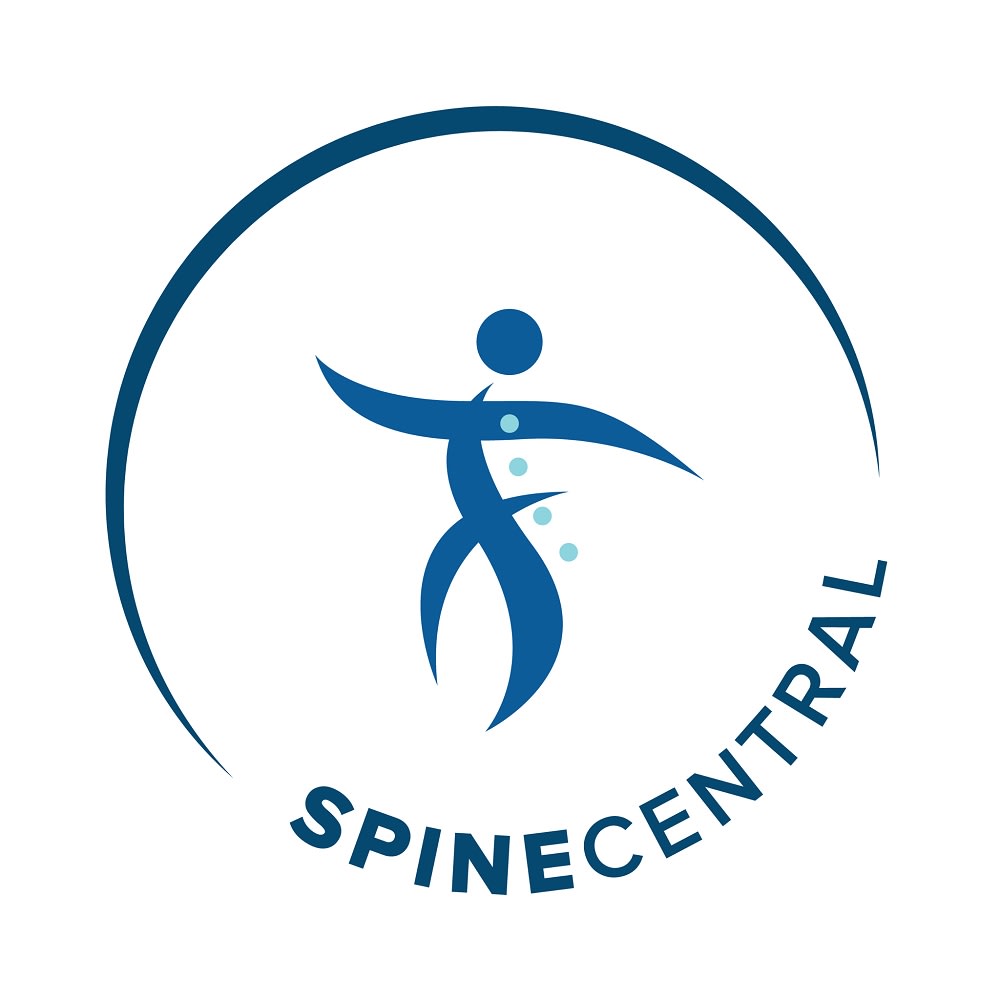 SpineCentral provides chiropractic care that emphasises on manual treatment such as spinal adjustment to treat musculoskeletal and related nerve involvement issues. This particular chiropractor in Kuala Lumpur hopes to set up a non-profit chiropractic centre for rural communities around Malaysia.
The first consultation in SpineCentral would entail history taking, chiropractic examinations, and diagnostic studies if necessary. Patients would then be prescribed a treatment plan based on the resulting report of findings and diagnosis.
Address

: A-2-2, Pusat Corporate Melawati, Lot 29242, Jalan Bandar Melawati Taman Melawati, 53100 Wilayah Persekutuan Kuala Lumpur.

Contact

:

[email protected]

/ 018-6604750 / 03-41627832

Operation hours:

Tuesday - Saturday (10AM – 6PM) | Temporarily closed from 1

st

June 2021 until further notice due to FMCO
Customer Review:
"Great professionalism by the chiropractor, Dr Gan. Treatment was efficient and effective. Shoulder injury from the gym was successfully treated. I would definitely recommend to anyone who faces lower back issues and shoulder injuries." – Preston Tan
---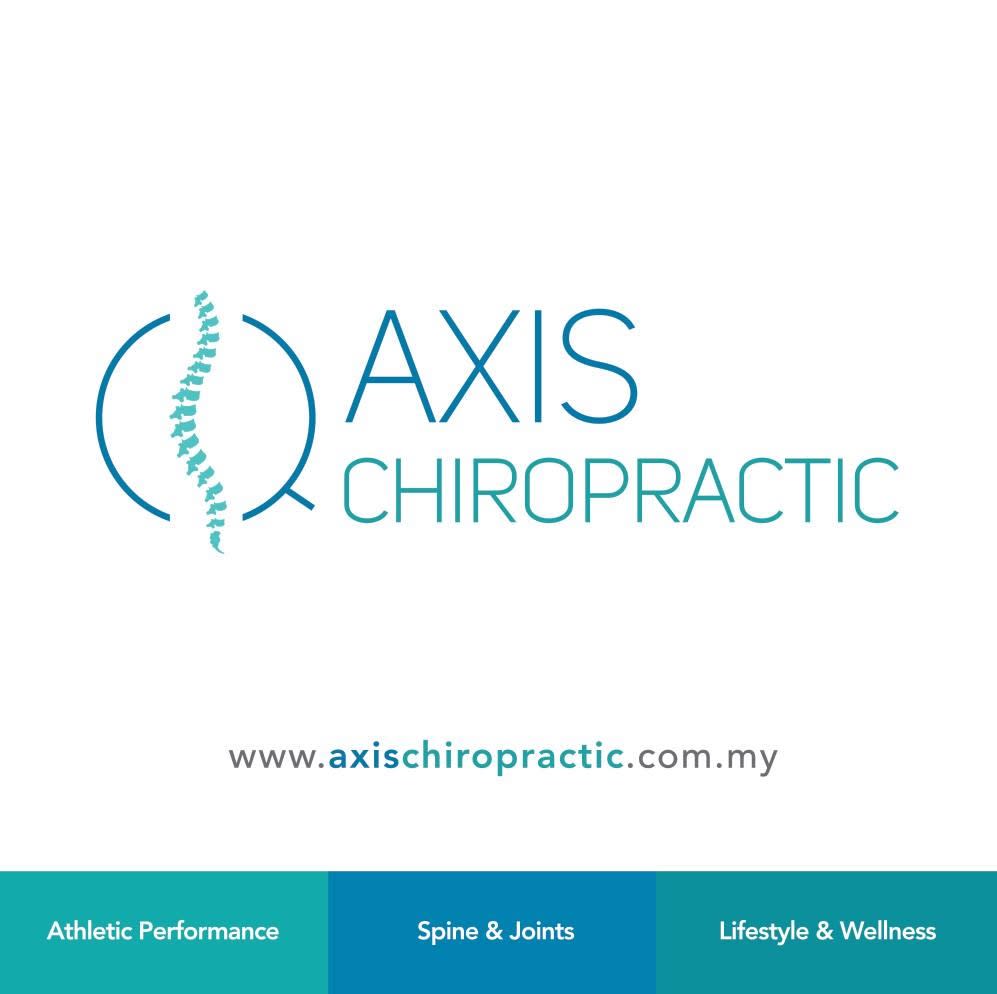 Established in 2015, Axis Chiropractic has treated more than 10,000 patients encompassing a variety of conditions ranging from acute muscle pain to frozen shoulders, osteoarthritis, and slipped discs. Their staff is comprised of experienced chiropractors with years of evidence-based training.
The centre is also equipped with the latest Swiss Dolorclast® Shockwave therapy treatment for tendons, ligaments, and sports injuries. One can expect a hassle-free visit to Axis Chiropractic as ample parking space is provided at levels B1 and B2.
Address

: LG003B, The Club @ Bukit Utama, Bandar Utama Damansara, 47800 Petaling Jaya.

Contact

:

[email protected]

/ 016-6762 910

Operation hours

: Tuesday – Friday (10AM – 8PM) | Saturday & Sunday (10AM – 5.30PM)
Customer Review:
"Dr Shane's great, been coming here for over a year now, mainly for sports-related injuries. He's helped me overcome shoulder, groin and quad injuries as well. Dr Shane possesses great communication skills, something I find to be of utmost importance when seeking treatment, he's easy to speak to and is great at what he does." – Daniel Joshua
---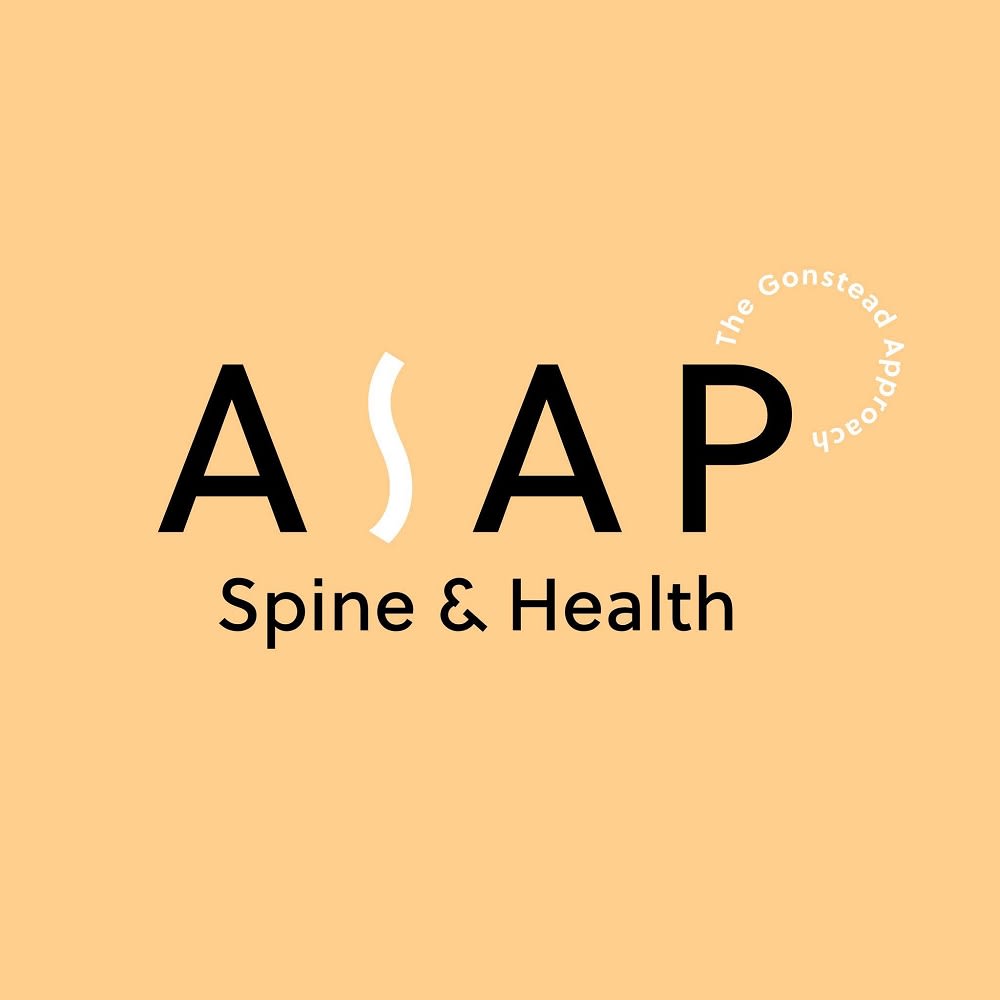 Introducing themselves as a friendly neighbourhood spine pit stop centre, the "ASAP" in ASAP Spine & Health stands for the art of Adjusting the joints Specifically while Aligning the spine Precisely.
ASAP Spine & Health is distinguished by their use of the Gonstead approach as their choice of chiropractic practice. Going beyond a typical spinal assessment, the Gonstead approach conducts a thorough analysis of the spine and is deemed one of the safest and most effective chiropractic treatments to date. Their practice is also free from surgery, medication, and injection.
Address

: (The Cube) No. 8-1, Jalan Puteri 7/15, Bandar Puteri Puchong, 47100 Puchong, Selangor.

Contact

:

[email protected]

/

014-928 2726

Operation hours

: Open daily (9.30AM – 6PM) | Wednesday (10AM – 1.30PM) | Closed on Thursday and certain public holidays.
Customer review:
"My chiropractor, Giselle, is polite and helpful in giving advice and guidance to enhance my speed of recovery. 95% of improvement after the sessions. I'm very satisfied with the professional service here!" - Lim
---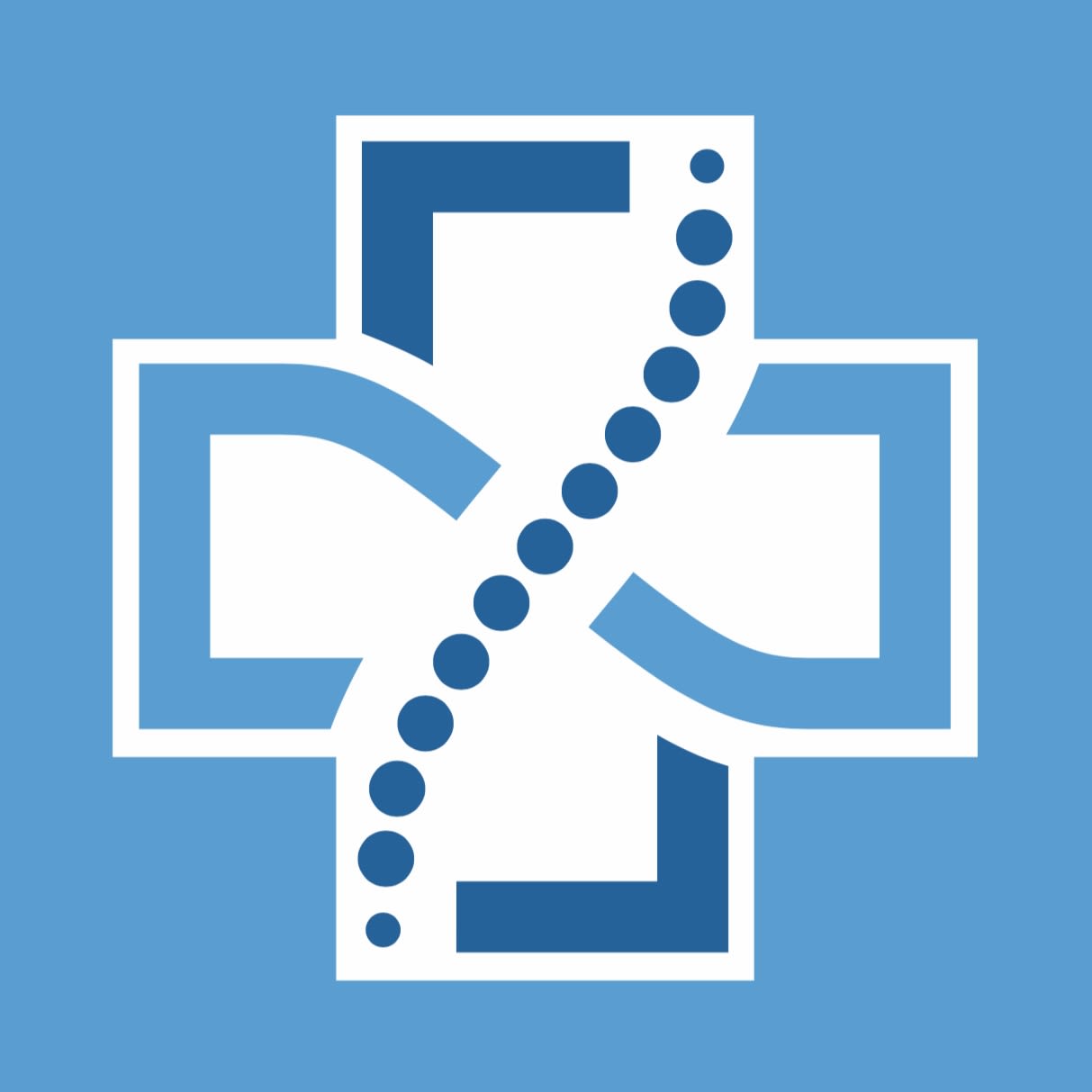 Kim's Chiropractic combines chiropractic and physiotherapy to relieve muscle and joint pains. If you aren't sure whether you can commit to returning sessions, you can choose from their array of packages available: shareable, non-shareable, combo, non-combo, yearly, or monthly.
The best part is, they value your time by promising under 5 minutes of waiting time and under 45 minutes per session.
Address:

75 G.Floor, Jalan SS 23/15, Taman Sea, 47400 Petaling Jaya, Selangor

Contact:

018-977 0320

Operation hours: Mon – Fri, 10 AM – 7 PM | Sat-Sun, 10 AM – 6 PM
Customer Review: "Well it was certainly a very good experience being my 1st time, all was taken care with a professional manner indeed. Feeling much better now. Thumbs up to Kim's Chiropractic Team." - Vernon Dias
---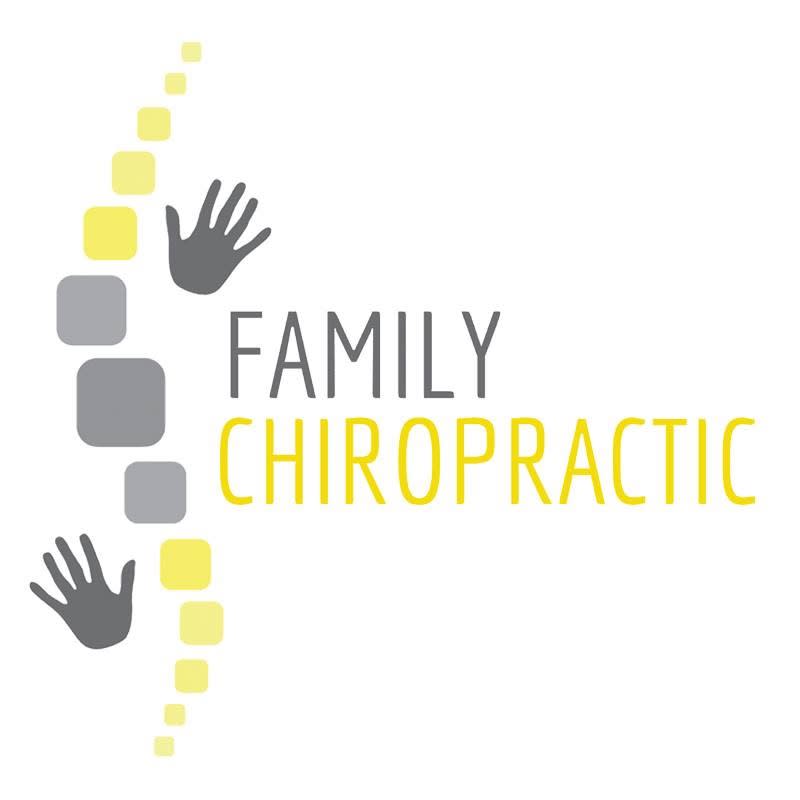 Family Chiropractic Malaysia is headed by Dr Choo Kuan Wei who has been practising since 2004 in both the United States and in Malaysia.
Dr Choo is an outstanding chiropractor with post-graduate work specialising in sports injuries, trigger point therapy, and posture biomechanics to name a few. His expertise has helped resolve many patients' spinal and joint problems. If you're interested, you'll also be glad to know that the first consultation at Family Chiropractic Malaysia is complimentary (excludes X-ray and MRI analysis).
Address

: 23-1, Jalan PJU 1/3F, Sunwaymas Commercial Centre, 47301 Petaling Jaya, Selangor.

Contact: [email protected]

/ 03-7803 3252 / 012-3020357

Operation hours

: Monday, Wednesday, Friday (9AM – 12PM & 2.30PM – 6.30PM) | Tuesday (2.30PM – 7PM) | Saturday (9AM– 1PM & 2.30PM– 5PM) | Closed on Thursday and Sunday.
Customer review:
"Dear Dr Choo and Mdm Wong, I am writing to express my deep gratitude for your chiropractic care while I was undergoing treatment for a lower back problem. I especially appreciated the exercises you taught me for strengthening my spine, and you handled the situation with care and grace. My recently improved health is a credit to your expertise and attentiveness." – Chi Ming
---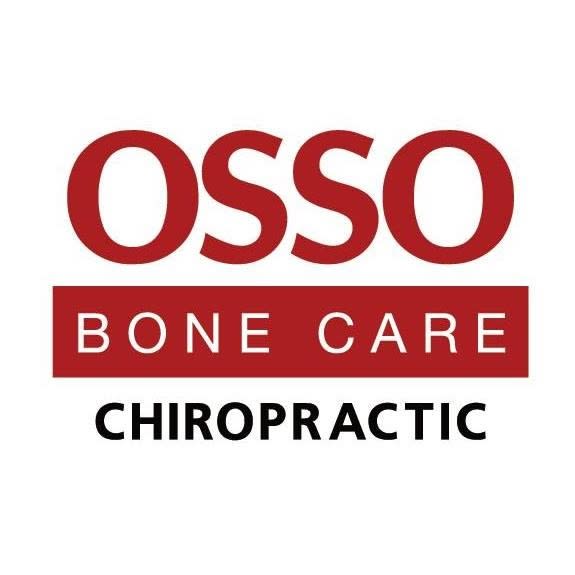 Osso Bone Care has been in the business of realigning spines since 2007 and has been recognised as one of the Best 17 Chiropractors in Kuala Lumpur by Trusted Malaysia in 2020.
The centre is also the first chiropractor in Malaysia to offer a manual Osso Flexion Distraction Adjustment Technique. Besides that, they boast a unique 3D Spinal Decompression Therapy that aids disc healing in a pain-free and non-invasive manner.
Address

: Kuchai Lama (No.9, Jalan Kuchai Maju 8, Kuchai Entrepreneurs Park, 58200, Kuala Lumpur) | Cheras (No.81, Jalan Damai Niaga 1, Alam Damai, 56000, Cheras, Kuala Lumpur)

Contact: [email protected] / Kuchai Lama (03-79840080 / 017-8902890) | Cheras (012-8801619)
Operation hours

: Monday – Saturday (9.45AM – 7PM)
Customer review:
"Very comfortable and effective treatment for neck pain and numbness on my hand. Very professional team and explanation. Nice music too. Will definitely recommend Osso to those who have spinal problems." – May Yip
---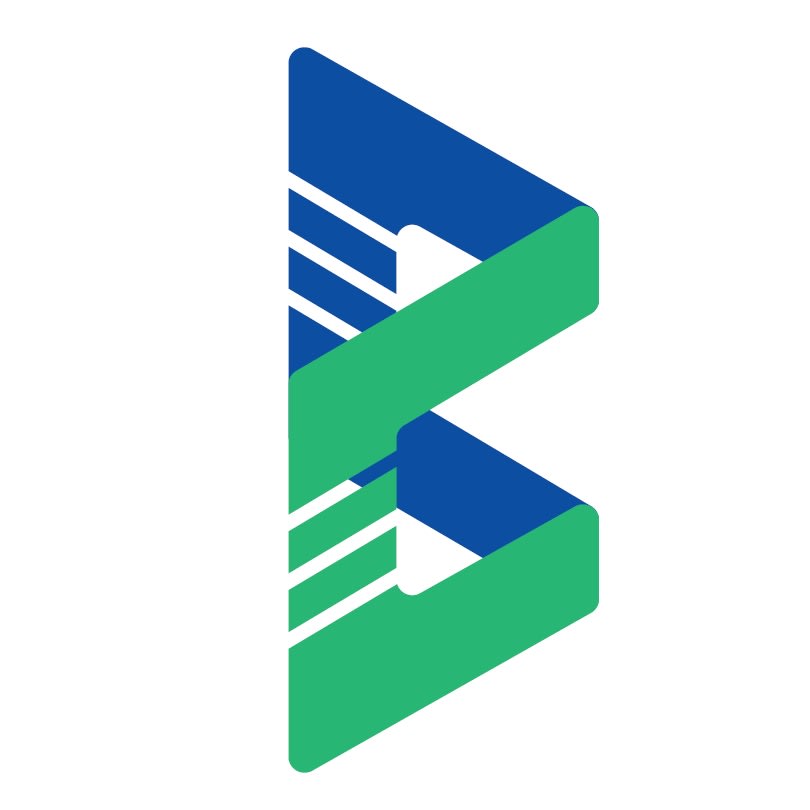 Founded in 2005, Bangsar Chiropractic has provided top-notch and affordable chiropractic care to the community both within and outside of Klang Valley. They have treated patients as young as a week-old while their eldest patient recorded is 86 years old. Apart from administering corrective chiropractic adjustments, the team also provides specific exercise protocols to complement patient care.
Address

: 75-1, Jalan Bangkung (Off Jalan Maarof), Bukit Bandaraya, 59100 Kuala Lumpur.

Contact

:

[email protected]

/ 03-2094 9975 / 012-325 7311

Operation hours

: Tuesday & Saturday (9AM– 7PM) | Wednesday & Thursday (9AM – 6PM) | Friday (12PM – 5PM).
Customer review:
"Dr Jean helped me a lot. I suffered migraines and car sickness but after a few sessions, I no longer get migraines and do not need to take medicine for my car sickness. It's amazing. It was my first visit to a chiropractor. I was very scared, but Dr Jean made me feel comfortable." – Cucun S.
---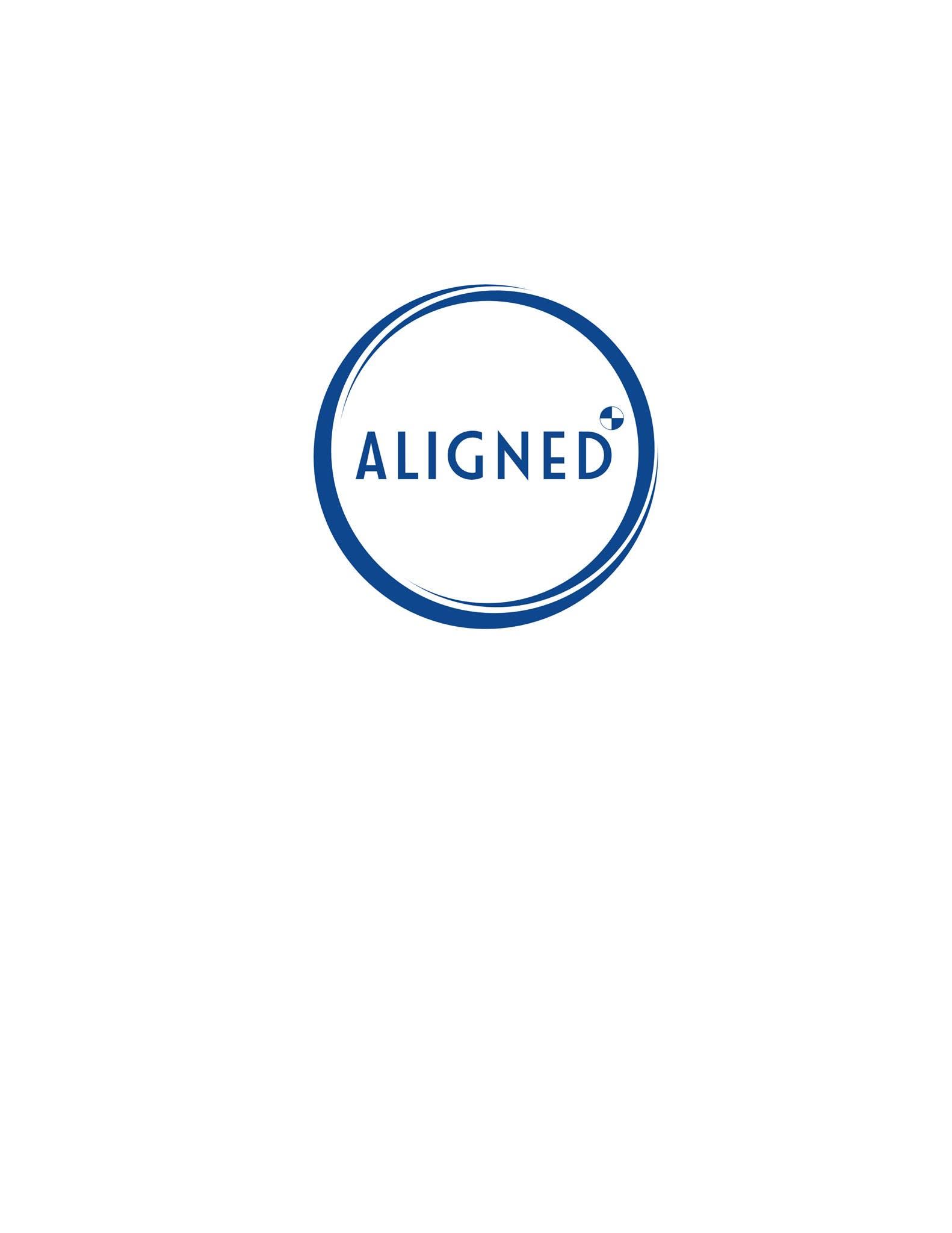 Aligned consists of a team of chiropractors who are registered under the Gonstead Chiropractic Society, Australia and the Association of Chiropractic, Malaysia. Their use of the Gonstead approach makes their practice safe for patients of all ages. Aligned offers a family care plan of 12 sessions along with a variety of other consultation plans depending on your health needs.
Address

: No 23-8 The Boulevard, Mid Valley City, Lingkaran Syed Putra, 59200 Kuala Lumpur.

Contact: [email protected] / 018-662 5503
Operation hours

: 10AM– 3PM daily | Closed on Thursday.
Customer review:
"Glad to have been introduced to Dr Daniel who treated my lower back problems. He had also taken the further step to ensure that my upper back is aligned and in good condition. I am very satisfied with my sessions and would gladly recommend him to my family & friends. Cheers!" – Angela Ong
---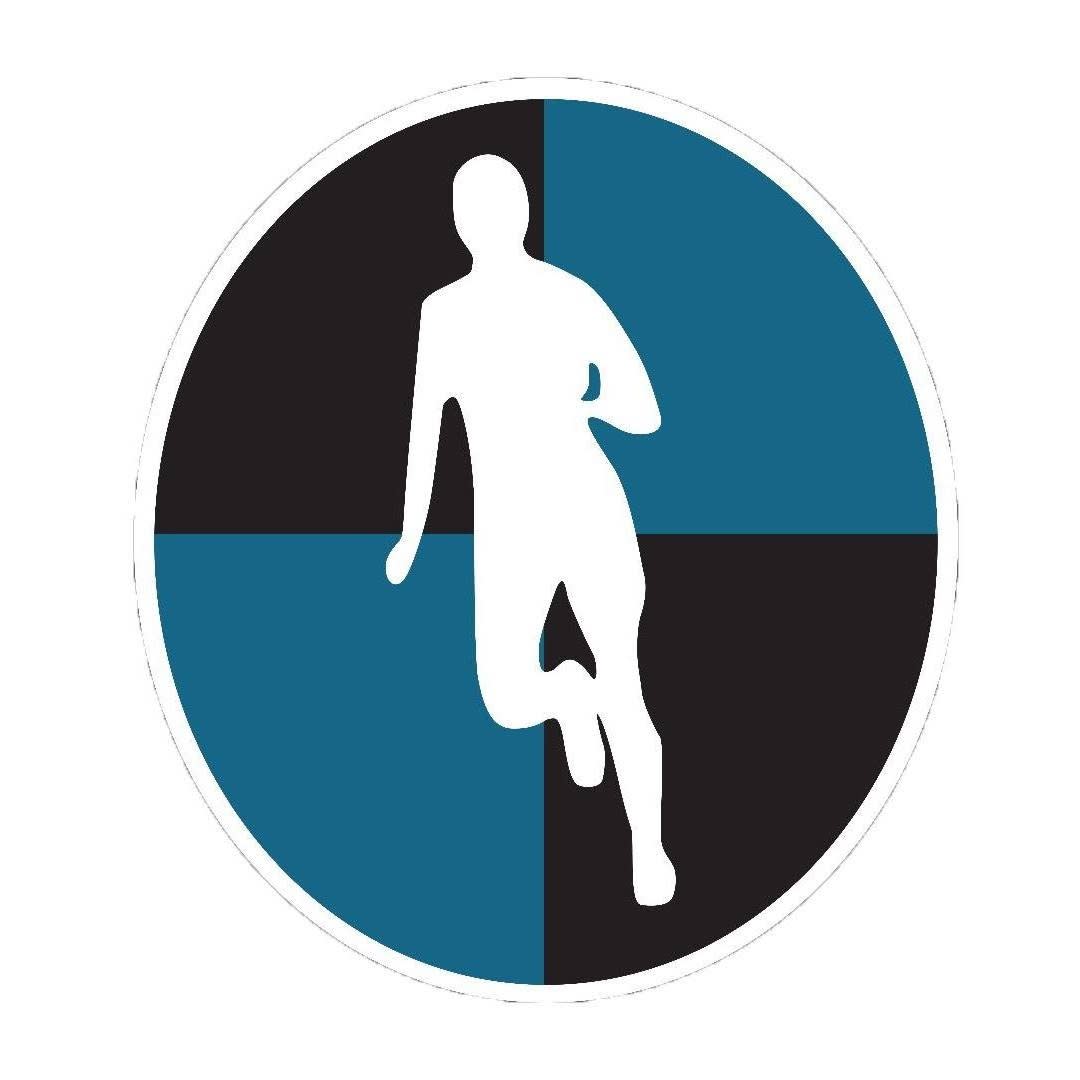 Excellence Chiropractic is another chiropractor in Kuala Lumpur which adopts the safe and gentle Gonstead chiropractic approach. Their team of chiropractors and physiotherapists are dedicated in delivering professional treatment at an affordable price point. Their services can be accessed at any one of their branches operating in Wangsa Maju and Cheras,
Address

: Wangsa Maju (G-03, Residensi Lexa, No. 45, Jln 34/26, Taman Sri Rampai, 53300 Kuala Lumpur) | MyTown Cheras (Lot L3-058, Level 3, MyTown Shopping Centre, No.6, Jalan Cochrane Seksyen 90, 55100 Kuala Lumpur).

Contact

: Wangsa Maju (

[email protected]

/ 0017-878 2279) | MyTown Cheras (

[email protected]

/ 03-9202 8279 / 016-350 2279)

Operation hours

: Wangsa Maju (Monday – Friday: 9.30AM – 7.30PM | Saturday – Sunday: 9.30AM – 5.30PM) | MyTown Cheras (Monday – Sunday: 10AM– 8PM).
Customer review:
"Had chronic back pain for years. Dc. Zoey assessed my spine and suggested a full-spine X-ray prior to starting treatment. Condition improved after few sessions." – Pin Serafina
---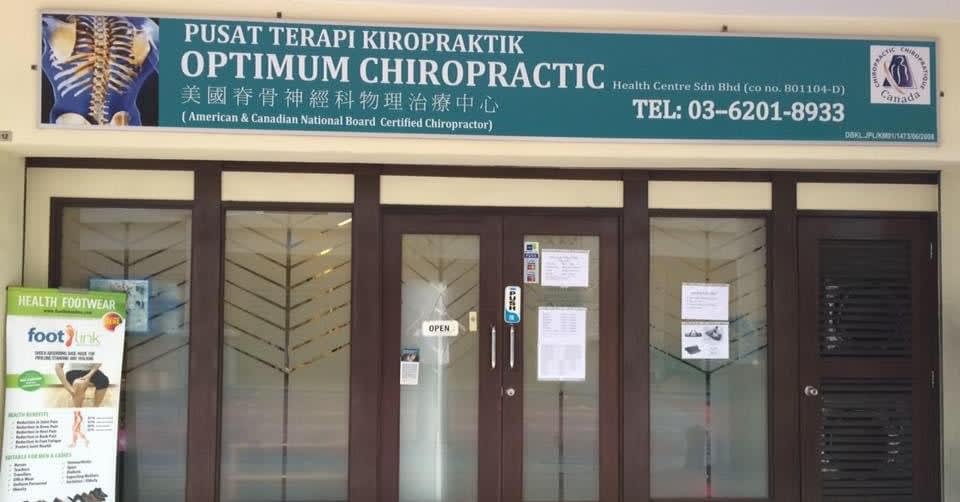 Optimum Chiropractic & Physiotherapy combines both chiropractic techniques and physiotherapy to treat patients suffering from back and neck pains, sports or work-related injuries, and scoliosis. The founder, Dr Michael Lee, has been a licensed chiropractor since 2003. His expertise lies in diversified and drop techniques, sports injury, physiotherapy, and scoliosis treatment.
Address

: M-1-12 Plaza Damas (Hartamas Shopping Centre), Sri Hartamas, 50480 Kuala Lumpur.

New branch

: The Club @ Bukit Utama, 47800 Petaling Jaya.

Contact

:

[email protected]

/ 03-6201 8933

Operation hours:

Monday – Friday (8AM– 8PM) | Saturday & Sunday/Holiday (8AM – 6PM).
Customer review:
"Went to see Dr Lee because of my back pain and morning sickness. And he did a miracle. My pain was gone like magic. I can bend my body immediately after the treatment. Highly recommended." – Jamaliyah Mohamed Kamil
---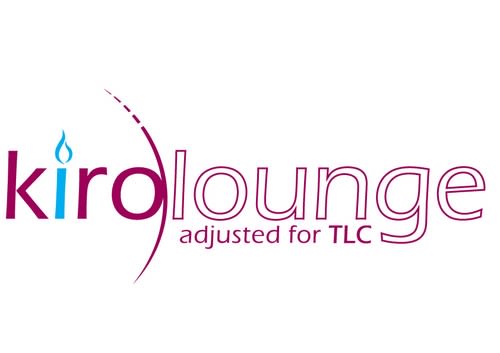 Kirolounge is a chiropractic clinic committed to providing affordable chiropractic treatment for the entire family. Established in 2011 and named after the Japanese word "Ki-Ro" which means strong and dependable, Kirolounge envisions to be the go-to chiropractic solution that offers effective and convenient care at reasonable prices.
Address

: Mid Valley City (Kuala Lumpur Branch), 10th Floor, No. 5-10, The Boulevard, Lingkaran Syed Putra, 59200 Kuala Lumpur.

Contact

:

[email protected]

/ 03-2288 1939 / 011-27342034

Operation hours

: Tuesday & Thursday (10AM – 1.30PM | 2.30PM – 7PM), Monday & Wednesday (10AM – 1.30PM | 2.30PM– 6PM) | Saturday (9AM – 1.30PM) | Closed on Friday and Sunday.
Customer review:
"I was recommended by a friend to start chiropractic treatment as I was having neck pain. Since starting chiropractic with Kiro Lounge, I have found that it has improved and it has also improved my daily activity." – Wong See Weng
---