Be it work, study, play or a combination of both, tablets are an essential device made portable wherever you go. They are lightweight, have bigger screens than smartphones and also make a good alternative for those who do not want to carry a laptop in their backpacks.
Just like smartphones and laptops, not all tablets are created equal. So, if you are looking to shop for a brand new tablet, here are some of the best-recommended tablets that offer good value. If you wish to look for an alternative, do read our quick tips below upon choosing a budget tablet before consider paying with your hard-earned ringgit.
---
Choosing a budget tablet:
1) Know What You Want
Here's an all-important question: What do you primarily use the tablet for? Is it strictly for work? Or perhaps more on enjoying the entertainment sides like bingeing on Netflix shows and playing mobile games? Is it for study? For instance, if you plan to use the tablet generally for reading purpose, consider the Amazon Fire HD model which has a native Kindle (book-reading) app.
2) Size Matters
By size, we mean both RAM (memory) and storage capacity. If it just for general uses, a standard 2GB + 32GB tablet would be sufficient enough. But if you tend to download a lot of contents like storing video clips and photos, look out for a tablet that comes with a microSD card slot. Preferably, the kind that allows you to expand your tablet's existing space up to 512GB or 1TB.
3) Look Out For The Processor
Similar to smartphones and laptops, a processor in a tablet is equivalent to the brain of the operation. Newer models generally come with multiple-core processors. So if you are using your tablet for multitasking from web browsing to gaming and even operating a graphic software, consider getting the one with an octa-core chipset.
4) Determine Your Screen Size
Today's tablets generally come in 7 to 8 or over 10 inches. The general idea where "the bigger screen, the better experience you'll get from a tablet" may ring true.
But think about it for a second; do you really need a bigger-screen tablet if you tend to travel with it on a regular basis? Unless, of course, a 10-inch tablet doesn't bother you even if using it on-the-go. The smaller-size tablets are usually lighter and easier in terms of portability. They are also ideal for kids, who can hold it comfortably in their hands.
5) Battery Capacity
Sure, you can always carry a portable power bank in case you need an extra battery juice for your tablet. But what if you suddenly forgot to bring your power bank along? That leaves your tablet depending heavily on its internal battery capacity. So, if you frequently use it for long hours, look out for a tablet that can last a whole day or at least around 8-10 hours.
Now that you have gone through our tips of choosing a tablet, here are some of the best budget tablets we can find just under the RM 1,300 range worth considering for.
Is it worth buying a tablet?
Smartphones may be great and many are embracing larger screen sizes stretching between 6 and 7 inches. Not to mention the combination of bezel-less display and a wider aspect ratio averaging at 18:9 has since become a common sight.
But for a bigger and more productivity-focused tool, tablets are portable hybrids of aL smartphone and laptop. With screen sizes between 8 to 10 inches that do not look too big or too small, tablets are great for viewing web pages, watching movies or playing mobile games on the go.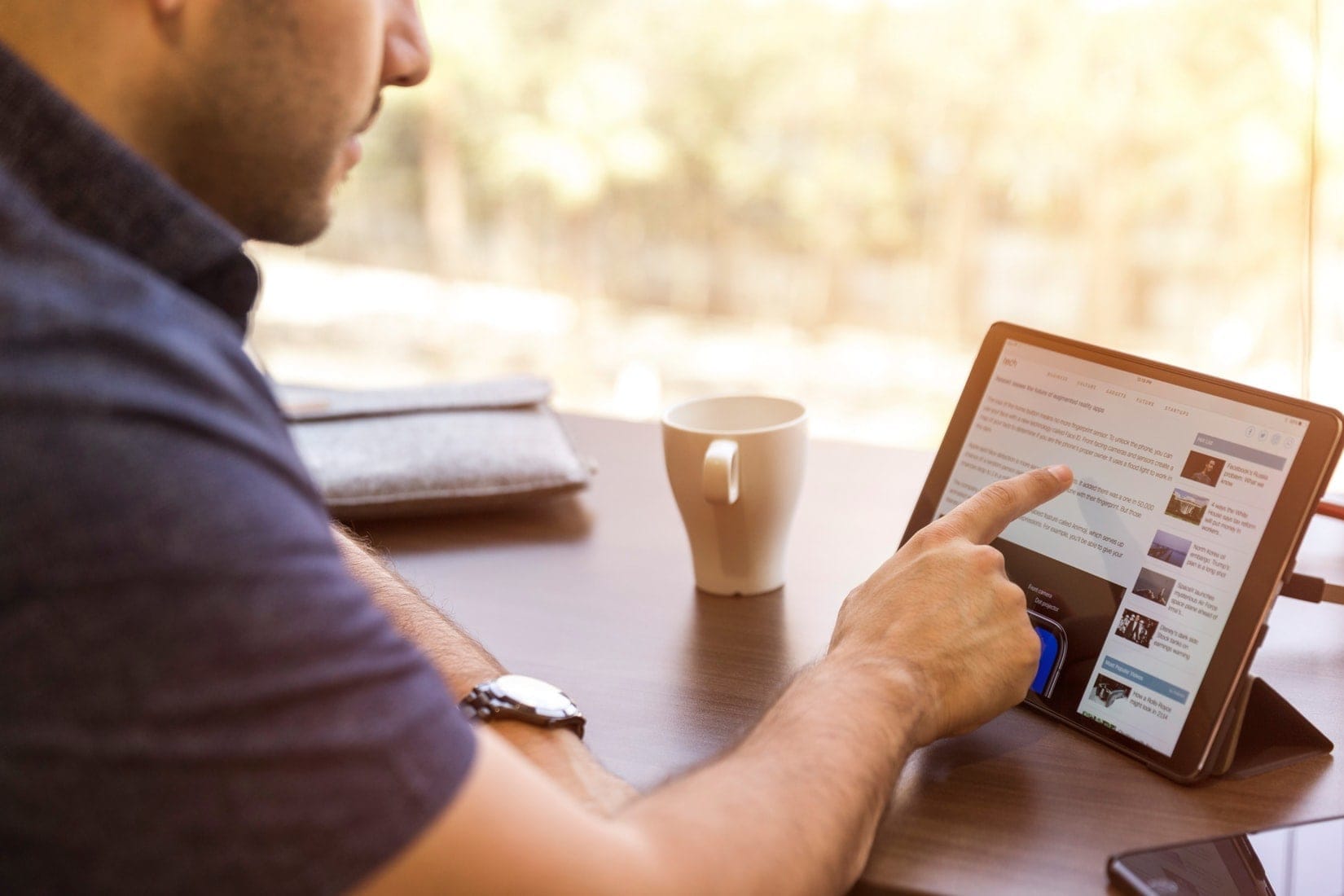 What is a tablet good for?
Tablets are also useful for those who do not want to carry a laptop in their backpack. Not only they are considerably lightweight by comparison, but you can connect your tablet with a wireless portable keyboard for a better and easier typing experience.
You can make use of a tablet for mobile presentation purpose while say, meeting your client in a café. They are even great for e-reading, given their bigger screens that you don't have to squint your eyes at every text.
Now, back to our topic regarding budget-friendly tablets, we have rounded up the best tablet for your respective needs.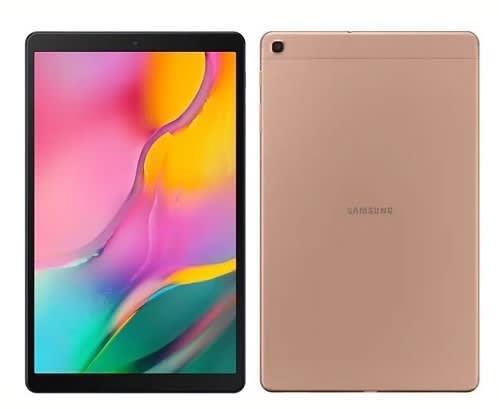 add_circle
Solid build quality
add_circle
Satisfactory performance
add_circle
Long-lasting battery life
remove_circle
Lacks stereo speakers
remove_circle
No fingerprint scanner
Looking for a good all-around tablet that doesn't cost a bomb (read: iPad)? Here's one for you: the Samsung Galaxy Tab A - T510 (2019) model, boasting a super-slim (at just 7.5mm thick!) yet elegant-looking design that incorporates predominantly aluminium back with an anodised texture finish. There's a strip of plastic added at the top, thus revealing the cost-cutting tactic used by Samsung but it's understandable for such a budget-level tablet.
Weighing at a mere 469g, it doesn't feel strained holding it with one hand. And despite its slim design, Samsung is smart enough not to leave out the all-important headphone jack for your music listening pleasure, unlike some of their other tablet models (the Galaxy Tab S6 comes to mind).
On the other hand, the Galaxy Tab A lacks a fingerprint scanner and Face Recognition feature too. But it's a given when you pay a low price for it. Storage-wise, the tablet only has 32GB but the good news is, there's a microSD card slot where you can expand it up to 512GB.
As for the display, the 10.1-inch LCD screen packs a 1920 x 1200 resolution that looks sharp and bright enough. The colour may look less punchy if to compare with Samsung's OLED display but it's still acceptable for what it is. Contrast is a mixed bag here, meaning you won't get the blackest blacks upon watching a movie in a dark room.
The Samsung Galaxy Tab A runs on an octa-core Exynos 7904 - a decent processor that does the job if you stick to normal tablet uses (e.g. web browsing). You can play games too but prepare to make do with some lagging issues, particularly for the graphically demanding 3D titles.
The built-in speakers on the bottom are adequate but misses that sweet spot of the stereo effect, which makes all the differences. In the mean time, the dual-camera setup (8MP rear + 5MP front), is better than expected when taking pictures. It has an autofocus feature and even has a zoom capability up to 2x.
Finally, the Samsung Galaxy Tab A scores in the battery area. Most users who own the tablet agrees as well, praising its durable battery life that can last around 12-13 hours.
---
add_circle
Amazing battery life
add_circle
Comes and will work seamlessly with Kindle app
add_circle
Upgradable storage capacity
add_circle
Sturdy build quality
remove_circle
Mediocre cameras
remove_circle
No Google apps, needs to be sideloaded
remove_circle
Playing 3D games can be sluggish
If you can make do with the lack of the Google Play Store, the Amazon Fire HD 10 (2019) model is a good buy for students or anyone who's in a tight budget. It features a large 10.1-inch display on a full HD glory and has a sturdy build quality. The brightness level is exceptional as well, capable of maxing out at 403 nits.
Not to mention, it comes with a different design as well. Four, to be exact. Back on the Google part, it may not come pre-bundled with this tablet but that doesn't mean you can't sideload (install apk) them on your own.
Performance-wise, the Amazon Fire HD 10 comes loaded with a 2.0GHz octa-core processor and a standard-issue 2GB of RAM. Amazon also claims that this model is 30% faster than the previous generation. Upon a real-life test, it does a good job when you use it primarily for web browsing, playing casual games and reading e-books online (thanks to its native Kindle app).
But keep in mind it doesn't hold well if you are looking to push its processor's capability, say playing intensive 3D games. it's bound to result in lagging and sluggishness.
When it comes to the battery capacity, this is where Amazon Fire HD 10 excels the most. Amazon claimed it can withstand up to 12 hours of use and most users agreed as this tablet delivers its promise.
As for the cameras, the combination of 2MP front and rear shooters aren't the best of its class. Or more specifically, they are merely average stuff with mediocre image quality, saturated colour range and lack of details. So, think twice if you want this tablet to shoot lots of pictures.
The built-in speakers are decent but thankfully, Amazon added in a 3.5mm headphone jack that allows you to hook up your favourite pair of earphones. The tablet's 32GB internal storage, in the meantime, can be upgraded to a bigger space up to 512GB, thanks to the microSD card slot.
---
add_circle
Solid battery life
add_circle
Lightweight build
add_circle
Expandable storage
remove_circle
Not 1080p resolution
remove_circle
Average cameras
remove_circle
No Google apps, need to sideload them
Here's a cheaper alternative to Amazon Fire HD 10. It's just cheaper by a few hundreds ringgit, to be exact, with the Amazon Fire HD 8 (2020) model. Like the former, it doesn't come pre-bundled with Google apps but you can always make an effort by sideloading them instead.
Okay, let's get to the good stuff first: the Amazon Fire HD 8 has an incredible battery life at around 9-10 hours even if you adjust the tablet's brightness to the max. The 355g weight makes this tablet light enough for long hours of uses, particularly if you are reading an e-book (yes, it has a handy native Kindle app for students).
Other goodies include a fast USB-C charging port, a 3.5mm headphone jack that comes in handy for plugging in your earphones as well as an optional 32GB or 64GB of internal storage. For the latter, you don't have to worry about exhausting the entire storage space since it comes with a microSD card slot, which can be upgraded to 1TB.
It has a built-in Alexa voice assistant too, where you can access this app hands-free. So, feel free to ask Alexa to play your favourite music or movie.
The Amazon Fire HD 8 comes with a nifty Game Mode, which is ideal for those who want to focus on playing their game and in peace. Think of the mode as your personal sanctuary that blocks out unnecessary disturbances (or annoyances), namely app notifications.
Its 8-inch screen is good enough for reading and other multitasking purposes. But the otherwise HD display isn't a 1080p variant and only comes with a lower 1280 x 800 resolution instead. The dual 2MP cameras are average while the tablet is prone to fingerprints. So, get a casing if possible.
---
add_circle
Decent performance
add_circle
Lightweight build
add_circle
Wider aspect ratio at 16:10
add_circle
Long-lasting battery
remove_circle
Average cameras
remove_circle
Prone to fingerprints, a casing is highly recommended
remove_circle
Not suitable for graphically-demanding 3D games
Here's an 8-inch glory of a Samsung Galaxy Tab A - T295 (2019) model, complete with a slightly wider-than-usual aspect ratio of 16:10 than your average 16:9 varieties. That means you can enjoy the benefit of a widescreen viewing regardless of playing games or watching movies.
The only biggest downside about the display is lack of full HD since it only features a lower WXGA resolution at 1280 x 800 pixel. For such a budget-friendly price, it has a solid build quality with a mix of metal and glass. It feels nice to hold too, even though the non-slip matte finish at the back is an easy magnet to fingerprints. Sliding it with a protective casing would be a good idea.
At just 347g, the Samsung Galaxy Tab A is lightweight. It runs on an entry-level Qualcomm Snapdragon 429 processor, which is adequate for basic multitasking such as browsing the website, checking emails and watching YouTube videos. You can play games with it but keep it casual since it only has 2GB of RAM.
The tablet boasts an internal storage of 32GB but if you need more space, there's a microSD card slot that allows you to add in up to 128GB capacity. Given its low price point, Samsung isn't skimping on the battery part. According to an actual battery test, its sizeable 5,100mAh capacity can last up to 9-10 hours.
In terms of its camera performance, the 8MP + 2MP shooters are mediocre with washed-out colours and at times, it's not easy to lock-in the focus on a subject upon taking a picture. Even with a Pro mode, don't expect much from this since it's only limited to White Balance, Exposure Compensation and ISO.
---
add_circle
Comes with parental control mode
add_circle
Slim and lightweight
add_circle
Expandable storage
remove_circle
Average cameras
remove_circle
Not suitable for heavy-duty apps and 3D games
remove_circle
No USB-C port
remove_circle
Mediocre battery life
Designed with family-friendly uses in mind, the affordably-priced Lenovo Tab M7 comes with a Kids Mode 3.0 feature. Here, your kid(s) can enjoy edutainment content ranging from games to books and audio, all of which are specifically aimed at children under 12 years old. You can even set up the time limit and the number of apps allowed for your kids upon using the tablet.
Beyond its kid-friendly feature, the Lenovo Tab M7 is light and comfortable enough to hold even for long hours, thanks to its mere 236g and 8.25 mm thick body. Its display is sadly not a full HD but only equipped with a lowly 1024 x 600 pixels. The added IPS LCD panel is a nice addition too, giving you better viewing angle and visibility even under the direct sunlight.
It has a good build quality for such a price point but the battery life leaves a lot to be desired, clocking an average 5-6 hours in an actual test. It doesn't come with a USB-C port either, so don't expect any fast-charging freedom. Instead, to fully charge the tablet would take around 4-5 hours.
When it comes to the performance, the entry-level MediaTek MT8765B quad-core 1.3GHz processor is decent enough for basic multitasking and light gaming. Anything beyond that is not a good idea, given its low-powered device prone to lagging issues.
On the camera, it only comes equipped with a dual 2MP shooter on both front and rear. You'll get average image quality here, even if you manage to shoot your subject in a perfect lighting condition. Finally, this tablet has standard internal storage at 32GB but thankfully, there's a microSD card slot that is upgradable to 1TB.
---
add_circle
Comes with parental control features
add_circle
Wider screen-to-body ratio
add_circle
Thin and lightweight
add_circle
Durable battery life
remove_circle
No Google apps, need to sideload them
Not into the Lenovo product? Here's another kid-friendly alternative in the form of Huawei MatePad T8, complete with a budget-friendly price that doesn't break the bank. It comes with various parental control features where you can curate the tablet uses including app, time and content limits. For the latter, you can set which photos and videos allow your kids to see on your tablet.
If that's not enough, the tablet features an enhanced Eye Comfort Mode which helps to protect your kids' eyes from the harmful blue light effect as well as minimising eye strain. The 8-inch screen is large enough for standard viewing pleasure while the 80% screen-to-body ratio proves to be a worthy addition too.
The display is surprisingly good, with crystal-clear images even at 1280 x 800 pixels. Build quality is just as sturdy while it weighs only 310g, which makes it light enough for long hours of uses. It runs on a MediaTek MTK8768 processor, which is adequate for general uses.
Battery-wise, it comes equipped with a whopping 5,100mAh capacity that can last up to 12 hours on a single charge. That's true if you are up for some basic tablet uses, namely web browsing and watch videos. However, if you use the tablet with maximum brightness, expect to last around 5 hours top.
It has 32GB of internal storage but you can choose to expand more space using the microSD card slot, which is upgradable to 512GB.
Of course, in recent times, most Huawei products do not come pre-loaded with Google services. But you can still choose to sideload them, though it can be frustrating for the less tech-savvy users. At the same time, it can be a blessing in disguise (read: an excuse) to limit app usages, particularly if the tablet is meant for your kids.
---
add_circle
Excellent brightness level
add_circle
Powerful processor
add_circle
Amazing battery life
remove_circle
No fingerprint sensor
remove_circle
No Google apps, requires to sideload them
Boasting a larger 10.4-inch display with 2000 x 1200 pixels (that would be 2K resolution) and an IPS LCD capacitive touchscreen, the Huawei MatePad 10.4 model has a nice visual quality no matter you are watching videos or playing games. It has great viewing angles too and a superb maximum brightness at 470 nits. And the latter comes in handy for outdoor uses.
Not to forget, the tablet is friendly for your eyes, particularly if you spend long hours reading on the screen with the TUF Rhineland certification. It helps to minimise the harmful blue light effect and screen flickering, making the screen all the more comfortable to look at.
The tablet runs on a Kirin 810 octa-core CPU with 4GB of RAM. This is a processor that's rivalled against the flagship Snapdragon 855, which is good enough for multitasking purposes. Meanwhile, its ARM Mali-G52MP6 GPU can support decent mobile gaming as long as they are not graphically demanding types.
You can look forward to its large internal storage at 64GB, which is double the size than of the entry-level 32GB that most tablets come in. In case you need more space, the tablet can be expanded up to 512GB.
Weighing at a reasonable 450g, it has a solid build quality that combines aluminium and glass material. Music lovers can look forward to its Harman Kardon-tuned four stereo speakers capable of producing crystal-clear sound quality. But it sorely misses the standard 3.5mm headphone jack, which might be a turn-off for those who'll want to rely heavily on it.
The Huawei MatePad 10.4 packs an amazing battery life, thanks to its 7,250mAh capacity and even supports 18W fast-charging capability. According to a real-life battery test, it can last up to 12-14 hours of uses.
There are few flaws, notably the tablet's lack of fingerprint sensor. But users still can make do with its face recognition feature. Most of all, the tablet does not have Google apps and services, but you can choose to sideload them. Definitely a nuisance but as for now, both new and existing fans of Huawei have to deal with it for the time being.
---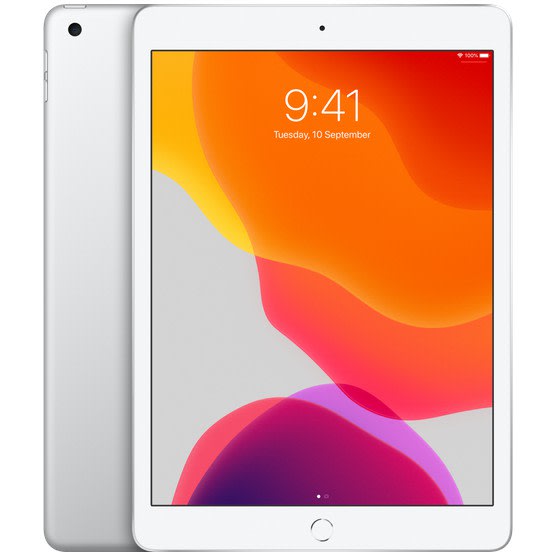 add_circle
Vivid Retina display
add_circle
Powerful processor
add_circle
Solid build quality
remove_circle
Graphically-demanding 3D games may suffer from lagging issues
remove_circle
No microSD expansion slot
remove_circle
Only 1.2MP front-facing camera
Although at a not-so-affordable price range, for a premium brand like Apple, this comes close enough. It also serves as a good all-around budget tablet alternative other than the Samsung Galaxy Tab A - T510 model, even though the latter is significantly cheaper by comparison.
It boasts a larger 10.2-inch screen with a razor-sharp Retina display, looking all bright as well as vivid and colourful. The iPad 10.2 runs on a powerful A10 Fusion chipset, which is capable of handling various apps and multitasking purposes. Mobile gaming is generally good as well, even though certain graphics-intensive 3D games might suffer from lag issues.
Weighing under 500g, it isn't the lightest tablet in the market but not too heavy till the point that it'll cause a hand strain. It feels solid to hold in your hand too, with a sturdy build quality that justified its high-end price tag.
As for the storage, it comes in 32GB or 128GB internal capacity but keep in mind that it doesn't have any microSD expansion slot. As for battery life, it has reported to last around 9-10 hours during real-life tests as a result of continuous web browsing and some HD video playback.
The 8MP rear camera produces decent image quality as long as the lighting condition is bright enough. However, don't expect any miracles if you decide to use the tablet to shoot pictures primarily during nighttime. Also, the front-facing camera only has 1.2MP, which tends to look grainy upon making a video call.
---
Disclaimer: The pricing shown is just a good indication of how much these products are worth. The prices could change based on the e-commerce promotions that are going on. If some of the products are not available, do email us at [email protected] Thank you!