Pharmacies (drugstores) these days are not only resourceful for toiletries and other bodily items but they also offer a range of amazing beauty products. And yes, that includes a handful of face moisturizers as well! Due to their effectiveness and overly-friendly price tag, drugstore beauty products have a loyal fan base rivalling those from mid to higher range brands.
Our local favourite pharmacy, Watsons, has a heap of beauty products and brands too, and it's time for you to find your next holy grail here. Below is a list of some of the best face moisturizers you can get your hands on, including from US drugstores and Korean brands!
Tips to choosing a face moisturizer?
If your body is a temple, then your face has to be the shrine. A moisturiser doesn't only plump up from dryness and nourish the skin for a youthful look, but it can also help protect it from harsh bacteria that rubs against your face on a daily basis.
Just like choosing a face wash, face moisturisers have many different factors to look into and some of it are as follows:
Skin type
Different skin types mean different moisturizers will suit you best. To put it short; if you have an oily skin base, oil-free moisturizers would be ideal to prevent excess oil- build-up. Have dry skin? Try finding one that has a thick formula so as to lock in moisture.
If yours is combination skin, always go with a lighter base that can still attract moisture. And if you have sensitive skin conditions such as eczema or psoriasis, you would need to find products with soothing ingredients for your specific skin condition.
Product texture
Moisturizers come in a variety of textures so as to suit different skin types. For starters, you have the ones that are oil-based which should not be for oily skin but depending if it's chemical-free and natural-based, it could be taken into consideration.
You then have cream-based ones which are often moisturising and it takes time to absorb into your skin. This is proven ideal for severely dry or ageing skin. There are also lotion-based moisturizers which are lighter than creams and is often chosen to be used as a daytime product by those with dry skin as it has a more gluey texture.
Lastly, gel-based moisturizers are often water-based and is oil-free, making it a hot pick among acne-prone skin types. Gels are also often cooler for the skin and they work well as a makeup base too.
Ingredients for skin type
Ingredients are important when it comes to facial products as a nasty formula can leave you feeling uncomfortable. Most of the time, those with parabens and lanolin are not comfortable to use as it can cause more irritation and inflammation for, especially sensitive skin.
To which, for those with sensitive skin types, products that have little to no chemical mixtures should only be used. As such, pick brands that emphasise on natural ingredients as they generally cater to all skin types especially for sensitive ones.
Some popular ingredients that are good for the Malaysian/humid weather include hyaluronic acid. This ingredient keeps the skin feeling hydrated by attracting moisture from your surrounding. Also, anything with vitamin-based ingredients in its list is also a selling point as to provide extra nourishment to the skin.
Now, instead of putting your new-found knowledge to test and distinguish between face moisturisers in Watsons, here's our recommended list that would be good and kind to your skin.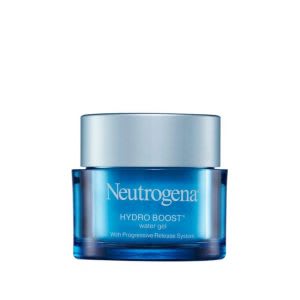 Neutrogena Hydro Boost Water Gel
RM 53.52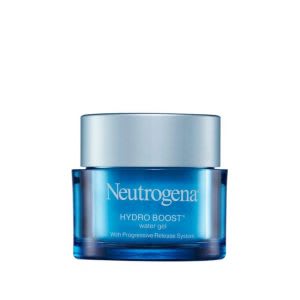 add_circle
Soothing on acne-prone skin
add_circle
Hypoallergenic formula
remove_circle
Might sting on broken skin
remove_circle
Slightly pricier
Can't stand acne any longer on your face? It's time to up your game with Neutrogena's Hydro Boost Water Gel. This oil-free moisturiser comes in a gel form and is lightly textured to be absorbed instantly while keeping skin hydrated all day long.
The gel contains hyaluronic acid, which is well known for attracting moisture to the skin. It can also reduce the appearance of fine lines and wrinkles as well as speed up wound healings. After the skin is hydrated by hyaluronic acid, skin cell production comes to an increase, and this outcome to a smoother, plumper looking skin.
Being gel-based, the moisturizer gives a refreshed feeling and a cooling effect when applied. Isn't that nice? What's also nice is that being dermatologically tested, it aims to improve the skin translucency, firmness and plumpness to achieve a natural healthy glow.
A plus point to this gel is that it's non-comedogenic and hypoallergenic, so no need to worry about irritation or clogged pores of the skin. Users have been satisfied with fewer breakouts on their face after application and have wished that they had discovered the product sooner!
---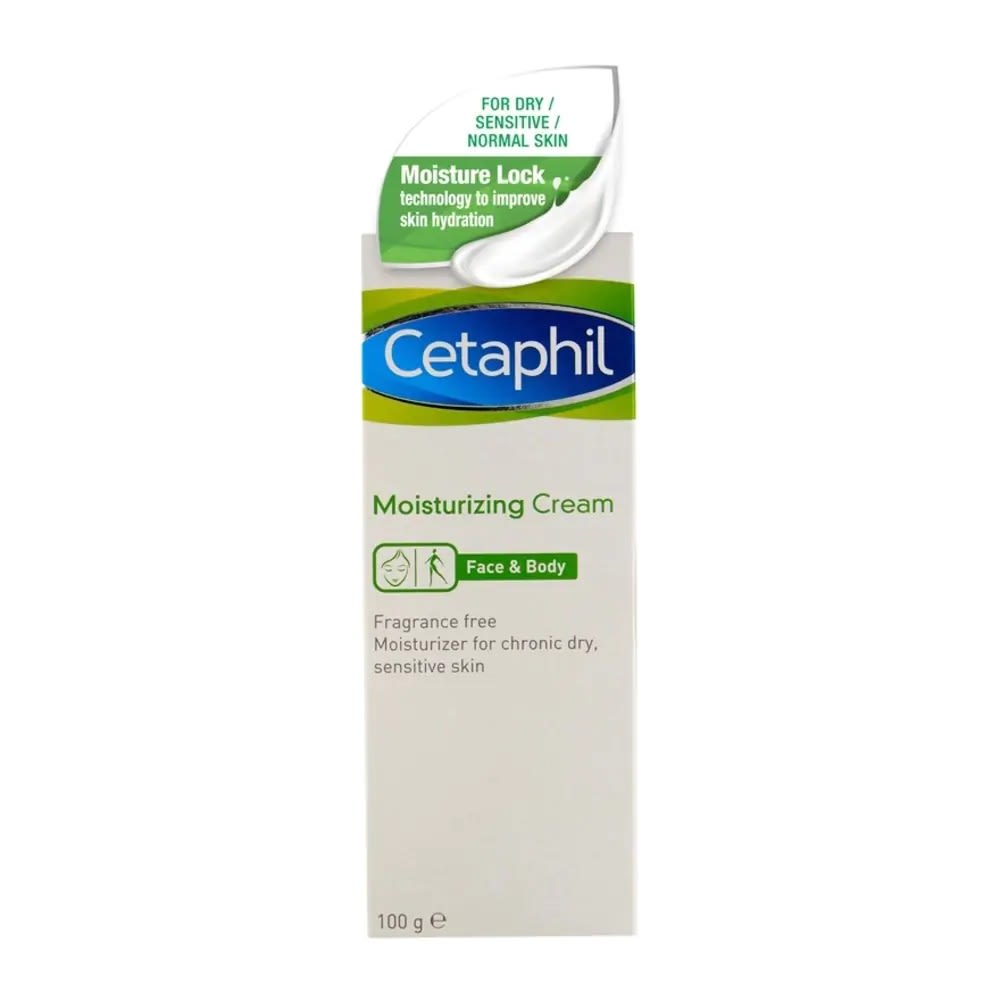 Cetaphil Moisturizing Cream
RM 62.87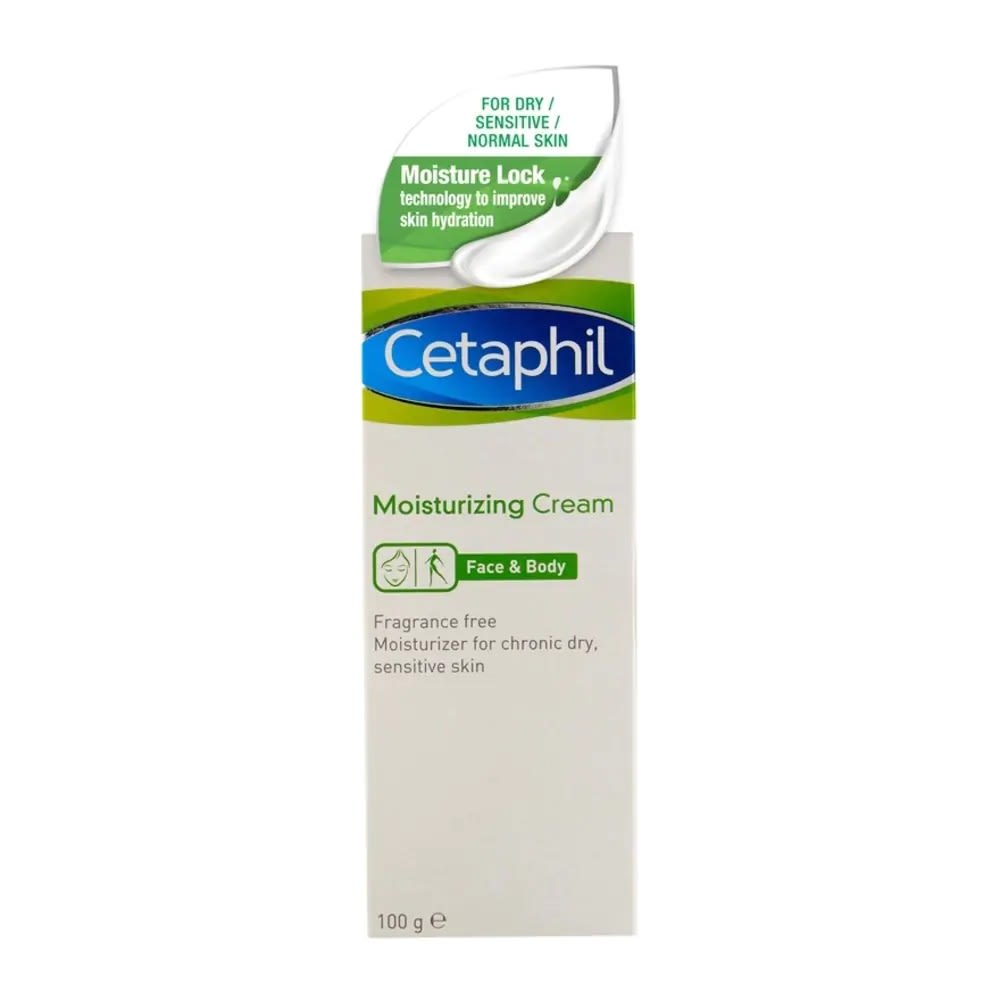 add_circle
Suitable for most skin types including eczema-prone skin
add_circle
Paraben and lanolin free
add_circle
Non-greasy formula
remove_circle
A little pricey
Cetaphil never fails to disappoint when it comes to caring for sensitive skin types. And their moisturising cream doesn't fall short from the list either.
Infused with humectants and emollients to restore the skin's natural moisture barrier, the formula is paraben and lanolin free as well as non-comedogenic. It's safe to say that there will hardly be any formation of irritation or new blemishes to the skin.
This formula is specifically formulated for sensitive skin types as one of its key ingredients is sweet almond oil, a known agent used to treat dry skin conditions, including eczema and psoriasis. The oils fatty acid itself is able to dissolve excess oil on the skin and improve the appearance of acne too.
Apart from being non-greasy, this cream is perfect for use on not only the face but the whole body as well, especially on areas that require much more moisture. Like most Cetaphil products, satisfied users with sensitive skin conditions find the moisturiser to just be as soothing to use.
---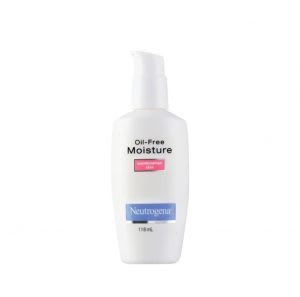 Neutrogena Combination Skin Moist
RM 33.5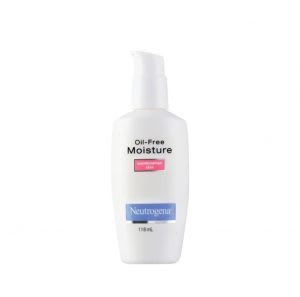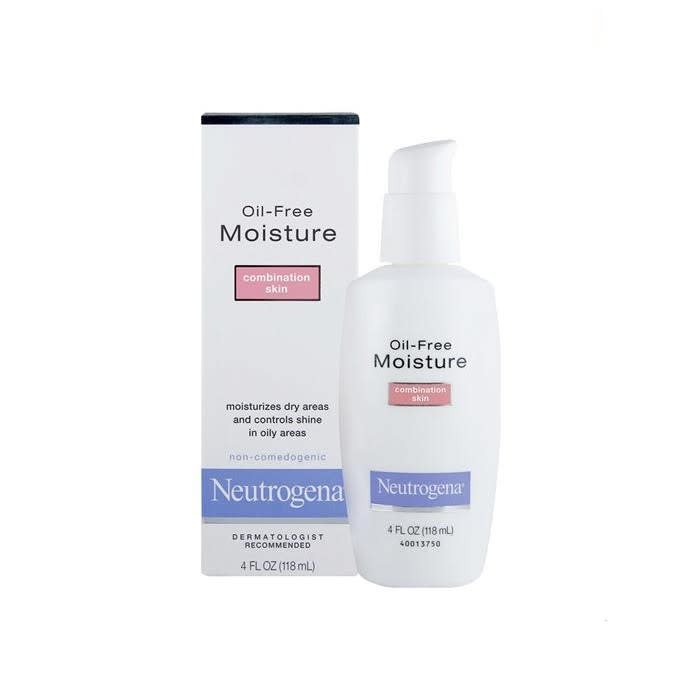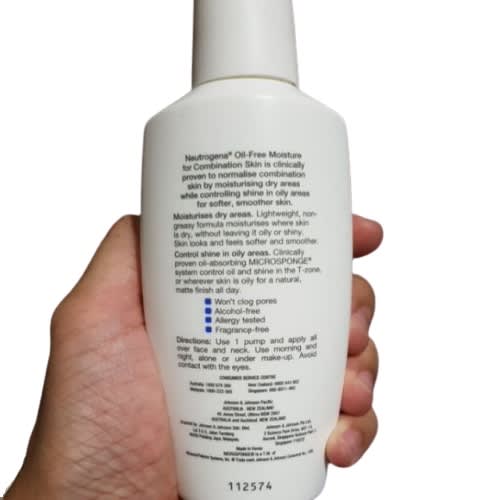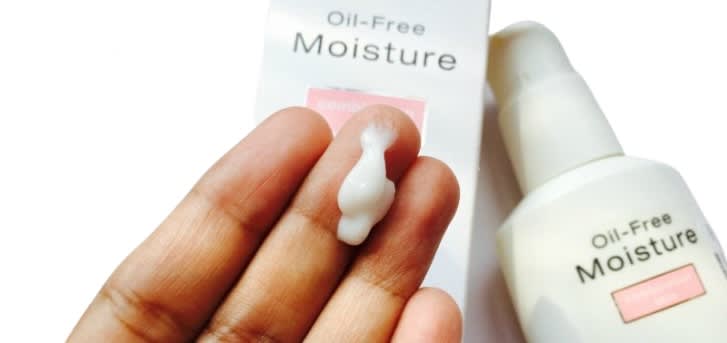 add_circle
A little goes a long way
remove_circle
Not for sensitive skin
Neutrogena's Oil-free Moisture for Combination Skin is the perfect match for your combination skin as its formula work wonders on the t-zone, where the best of oily and dry skin area collides. This dermatologically tested formula is oil-free and is able to control oil and shine on the skin.
Being a non-comedogenic formula, you could worry less about clogged pores and irritated skin, as it is also fragrance-free and hypoallergenic. What makes this Neutrogena moisturizer ideal for combination skin is the fact that together with moisturizing agents it also contains humectant properties, which basically increases the water content to your skin naturally, being the best ideal match for both the dry and oily parts of the skin.
Its non-greasy formula is a selling point, as it's a hit among users who also love the fact that it is able to absorb quickly and that there is noticeably less oil on the t-zone area when applied regularly.
---
Nivea Men Multi-Protect Daily Defense Moisturiser
RM 13.23
add_circle
Non-greasy formula
add_circle
Contains SPF 15
remove_circle
Might leave a white cast
For an all-day provided moisture for the skin, Nivea Men's Multi-Protect Daily Defense Moisturizer should be high up on every guy's list. Being able to treat premature ageing, your skin is left looking smooth and supple with its lightweight non-sticky formula.
Free radicals are pollutants that damages the skin's DNA which also leads to speeding up the skin's ageing process. Usually, a much powerful antioxidant is needed to surpress it, and one such ingredient is vitamin E, which is in this moisturiser.
With vitamin E, Nivea's Men Multi-Protect does not only helps to reduce the UV damage done to skin, but nourished damaged skin caused by free radicals. Additionally, the SPF 15 in the formula offers some sun protection to your skin against harmful rays which can cause sun spots, a factor that leads to premature ageing.
Being budget-friendly is one of this moisturiser's admirable qualities as pointed out by users, along with it being friendly to most skin types. Some have also felt that dryness and tightness of the skin improves with each passing day.
---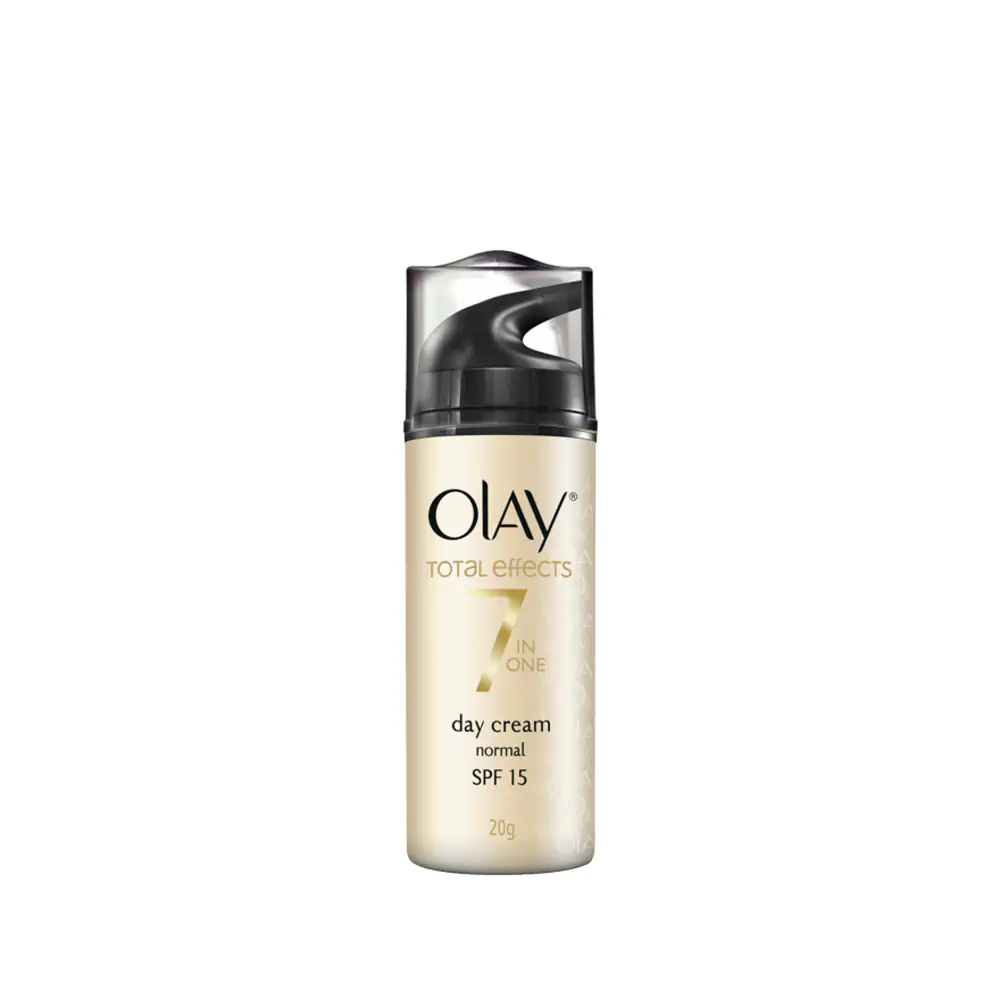 Olay Total Effects Normal UV Cream
RM 24.90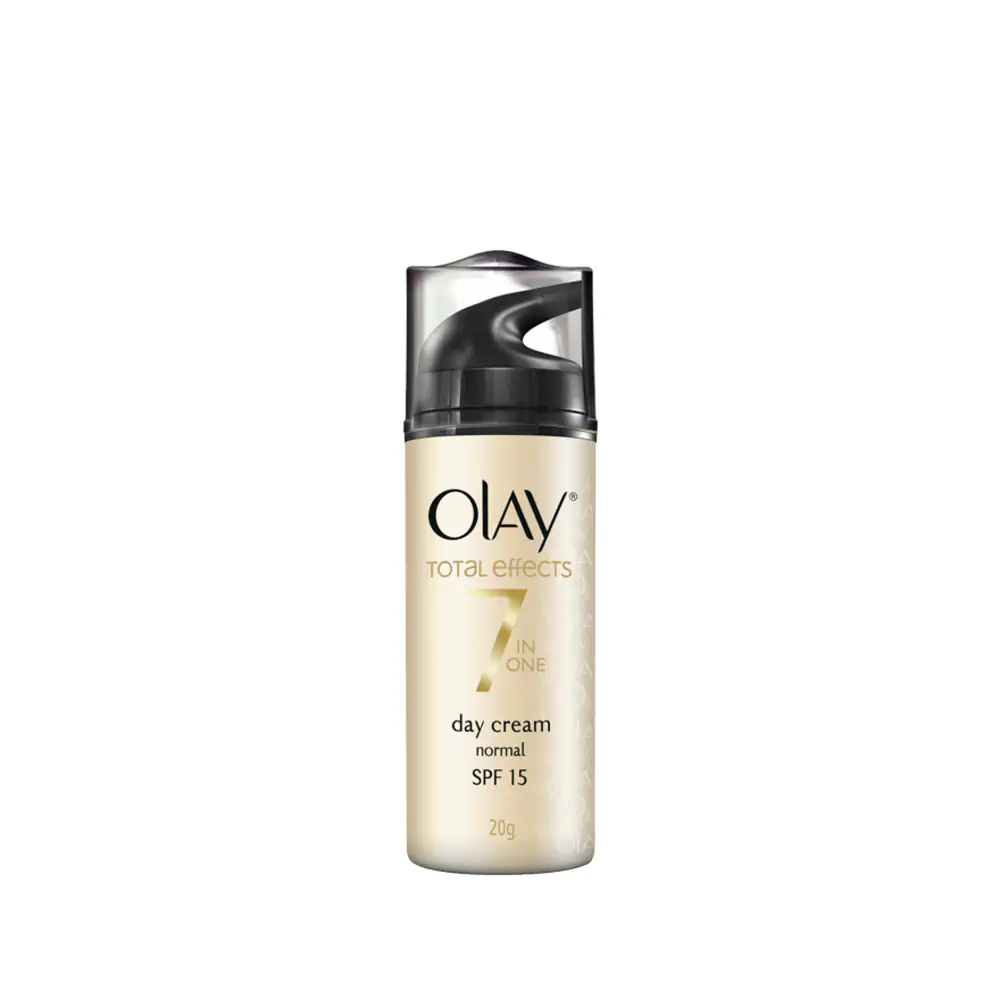 add_circle
Suitable for sensitve skin types
remove_circle
Might not agree with severe sensitive skin types
SPF protection is very much important in this day and age with sun exposure. Apart from being a very prominent cause of skin cancer, it is also, unfortunately, a big cause of premature ageing. Perhaps, it's time to try a cream that can guarantee the protection of your skin. And one cream that you can start with is Olay.
Much adored by many women and is a signature product of Olay Total Effects, this UV protected cream is able to provide you with not just one or two, but seven youthful benefits.
Able to reduce dark spots, fine wrinkles and pore size, this power-packed formula is enriched with green tea, which is anti-inflammatory and antimicrobial to reduce sebum secretion. That fact alone makes it an effective agent for acne and oily skin types. There's also the likes of vitamin B3 to boost skin renewal, and vitamin Pro-B5 for being a calming ingredient to soothe skin.
Many users have claimed the cream to be quite affordable and that pores appear to be less clogged. The moisturiser even maintains oil-free on the face even when users are exposed under the sun for long hours.
---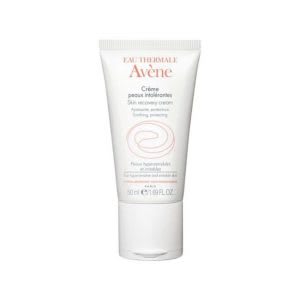 Avene Skin Recovery Cream
RM 65.53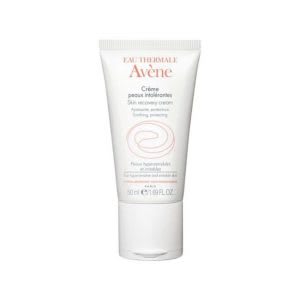 add_circle
Gentle even on dry or reddened skin
add_circle
Paraben and alcohol-free
add_circle
Soothing for those with irritated skin conditions
remove_circle
A little pricey
For those with dry skin prone to redness due to climate changes, this one is for you. Avene's Skin Recovery Cream is named so as it is formulated with minimal ingredients for maximum tolerance. This moisturizer will be able to help you soothe and calm any burning, stinging, itching and dryness or irritation on the skin.
Featuring many useful ingredients, one of it is Avene's signature ingredient Thermal Spring Water. The ingredient works to soothe and soften the skin's texture, eventually improving it.
Then, there's also parcerine which decreases skin reactivity and instead ensures effective protection by restoring the damaged hydrolipidic barrier to prevent any more harm to the skin. Additionally, the rich formula is also paraben-free and alcohol-free, making it a complete package for dry skin types that may be easily irritated.
One impressive advantage of this cream is that it is able to have healing and soothing effects on sensitive skin conditions, which includes rosacea and eczema. Users suffering from those skin conditions have claimed it to be a resourceful calming agent that worked well for their inflamed skin.
---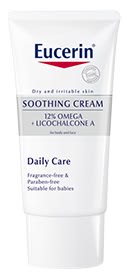 Eucerin Soothing Cream
RM 59.20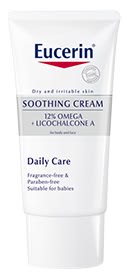 add_circle
Nourishes and treats dry skin
add_circle
Contains soothing ingredients to calm sensitive skin conditions
add_circle
Gently reduces redness and inflammation of skin
remove_circle
Slightly pricier
Having eczema-prone skin can be really painful and hard to manage at times due to the fact that you would need products that are friendly for sensitive skin. Most importantly, they should not contain alcohol or parabens.
Eucerin's Soothing Cream proves to be a soothing choice for those who suffer from eczema, atopic dermatitis and other sensitive skin conditions. For starters, the cream contains 12% Omega-6 fatty acids, with its main purpose is to calm and nourish dry, chapped skin.
Meanwhile, lichoclalcone A acts as a powerful anti-inflammatory and antioxidant agent, derived from the roots of the Chinese liquorice plant. This plant's anti-oxidative efficacy is able to protect skin cells against UV glares. If that is not all, when applied to irritated skin, it quickly reduces redness and helps soothe inflammation.
When all these ingredients work together, it results in strengthened skin with a smoothened texture and that itch is relieved. Can't believe it? Users with atopic skin conditions have reported about the cream's miracles day by day.
---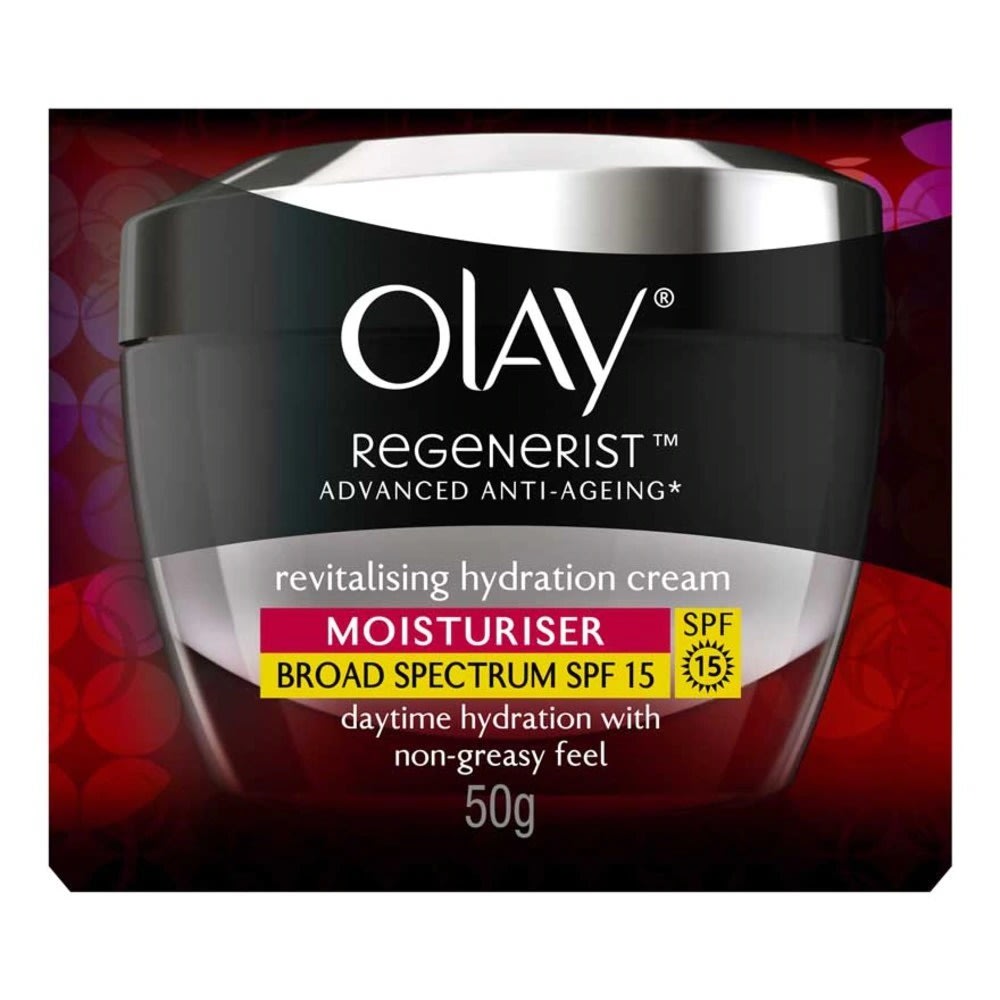 Olay Regenerist Day Cream
RM 54.90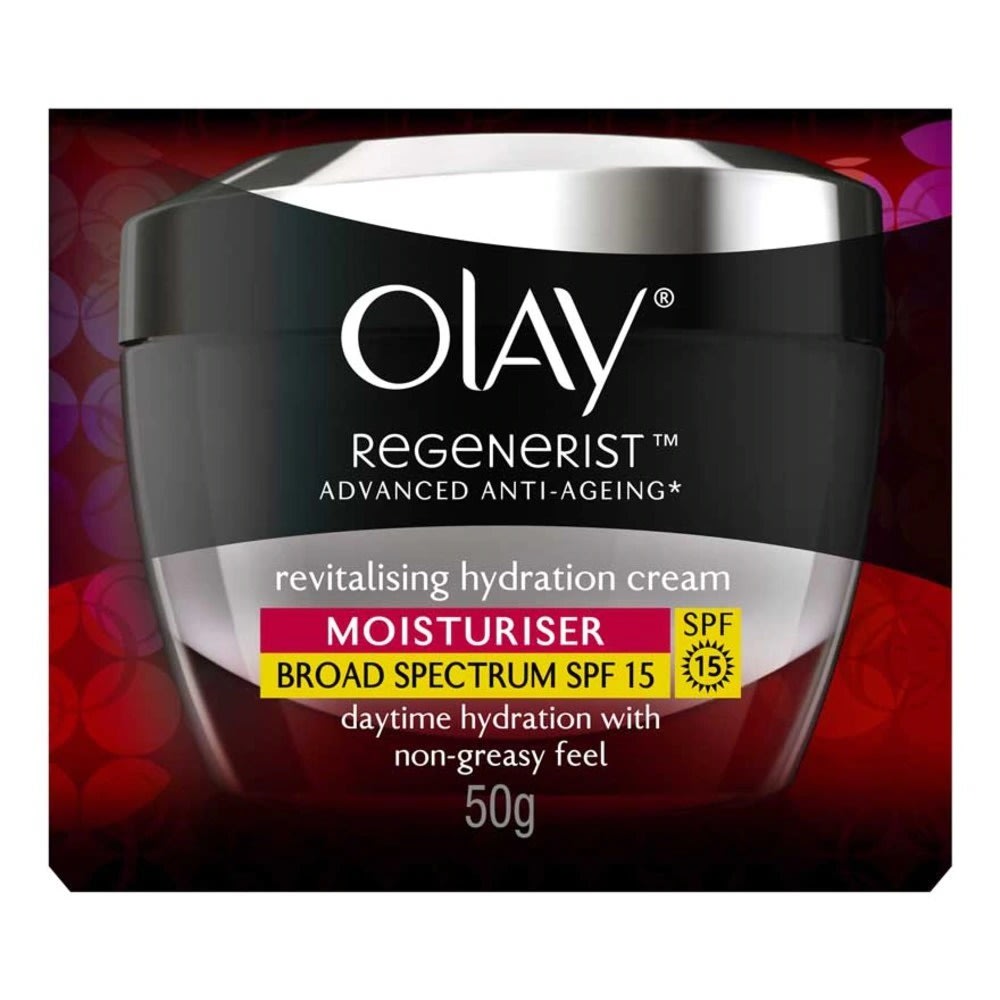 add_circle
Contains anti-ageing properties
add_circle
A little goes a long way
remove_circle
Might leave a sticky residue
From Olay's Advanced Anti-Ageing collection, comes the Regenerist Day Cream, which is supercharged with anti-ageing key ingredients such as amino-peptides.
Amino-peptides complex is engineered as a key ingredient to regenerate surface skin cells. As such, it helps reduce the appearances of fine lines and wrinkles and deliver visibly younger-looking skin.
Rich and non-greasy, the formula is also able to provide intensive hydration for your skin's surface layers. Apart from that, you have the likes of pro-vitamin B5, acting as an anti-inflammatory agent that deeply hydrates and keeps the skin quenched with the moisture absorbed from the air. Meanwhile, the infusion of vitamin E helps protect the skin from UV damage and prevent further harm.
From our research, users of the products have claimed to notice a change in their skin texture, saying that it is firmer and moisturised for a longer part of the day. The fact that Olay's Regenerist Day Cream is both budget-friendly and a little goes a long way, makes it a very affordable product to have.
---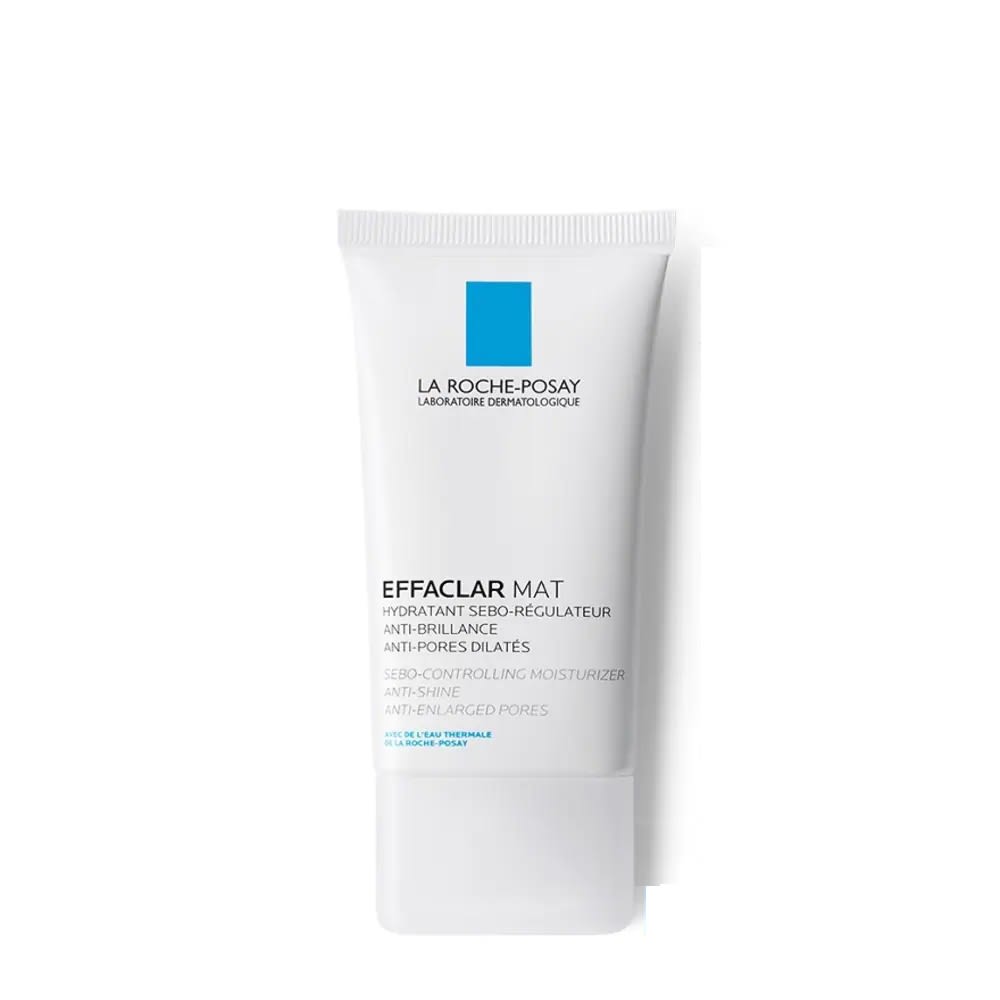 La Roche Posay Effaclar Mat Moisturizer
RM 75.6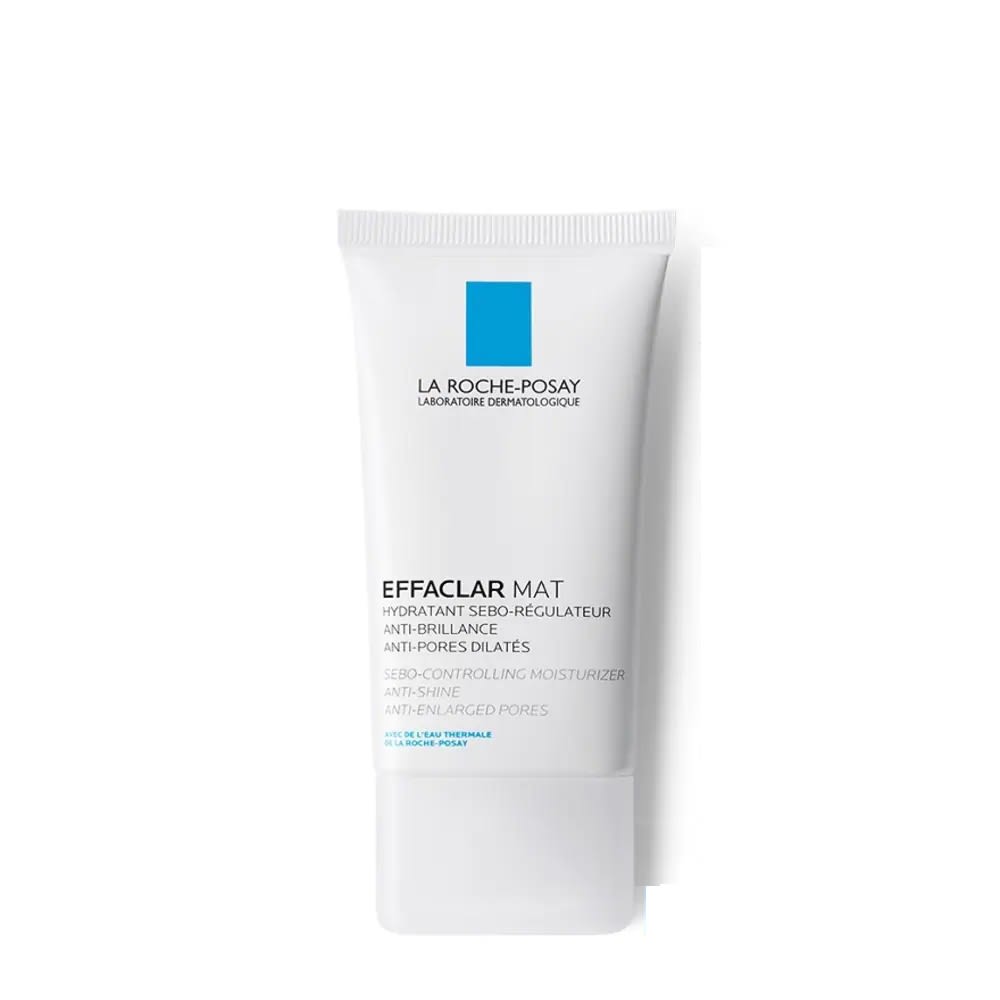 add_circle
Utilises natural ingredients
add_circle
Grease-free formula
remove_circle
Might sting for acne-prone skin types
If your oily skin is left with excess oil after using a moisturizer, then that just means those oils are not what your skin needs. La Roche Posay's Effaclar MAT Moisturizer will help provide the daily moisture for your oily skin while refining the appearance of large pores.
The formula features Thermal Spring Water, a natural ingredient with antioxidant properties that help soothe and refresh most skin types. Moreover, the formula is made with sebulyse technology so that it specifically targets excess oil by reducing shine and large pores.
Dimethicone is also infused into the formula to take care of dehydrated and chapped skin. Apart from treating oily skin, this moisturiser also helps to treat free radical damage and acne.
The formula is applicable to be used as a makeup base too. but do not that this moisturizer does have a thick base and it might not always agree with acne-prone skin. However, it is grease-free, making it an ideal choice for users with severely oiled skin.
---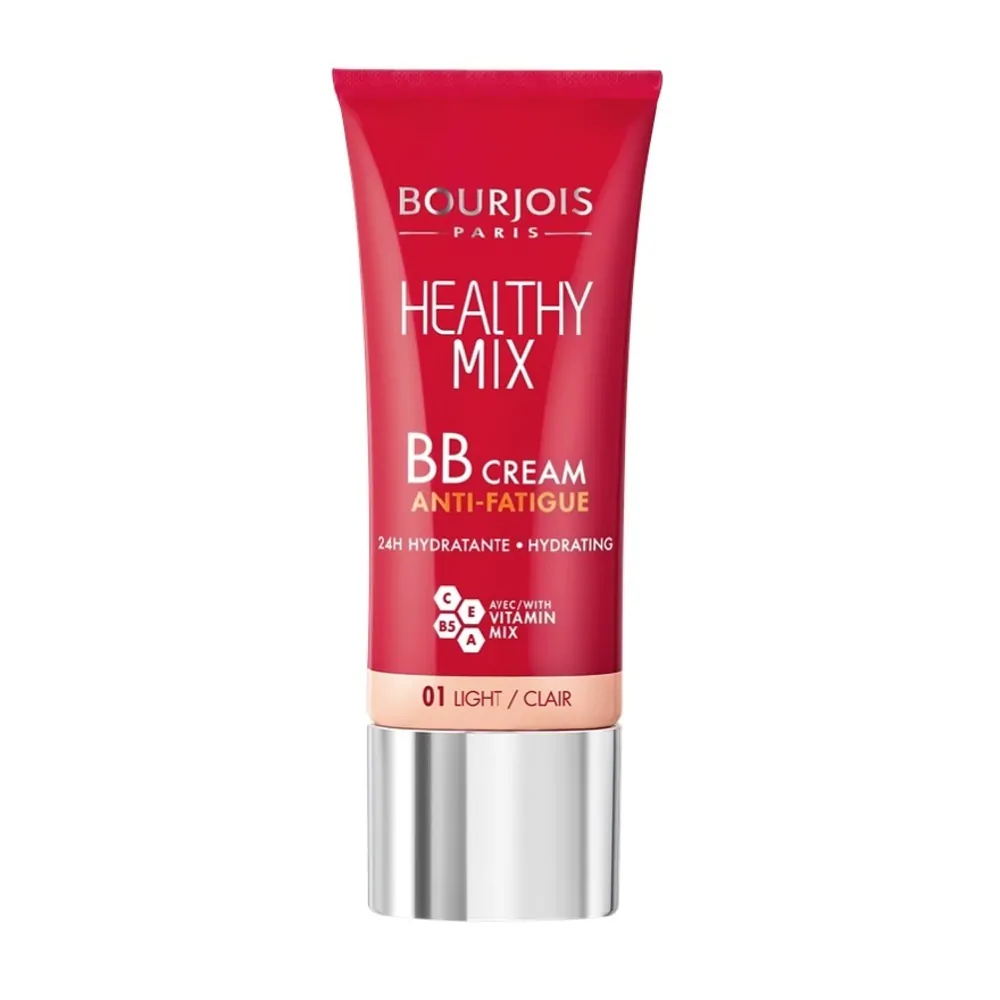 Bourjois Healthy Mix BB Cream
RM 39.00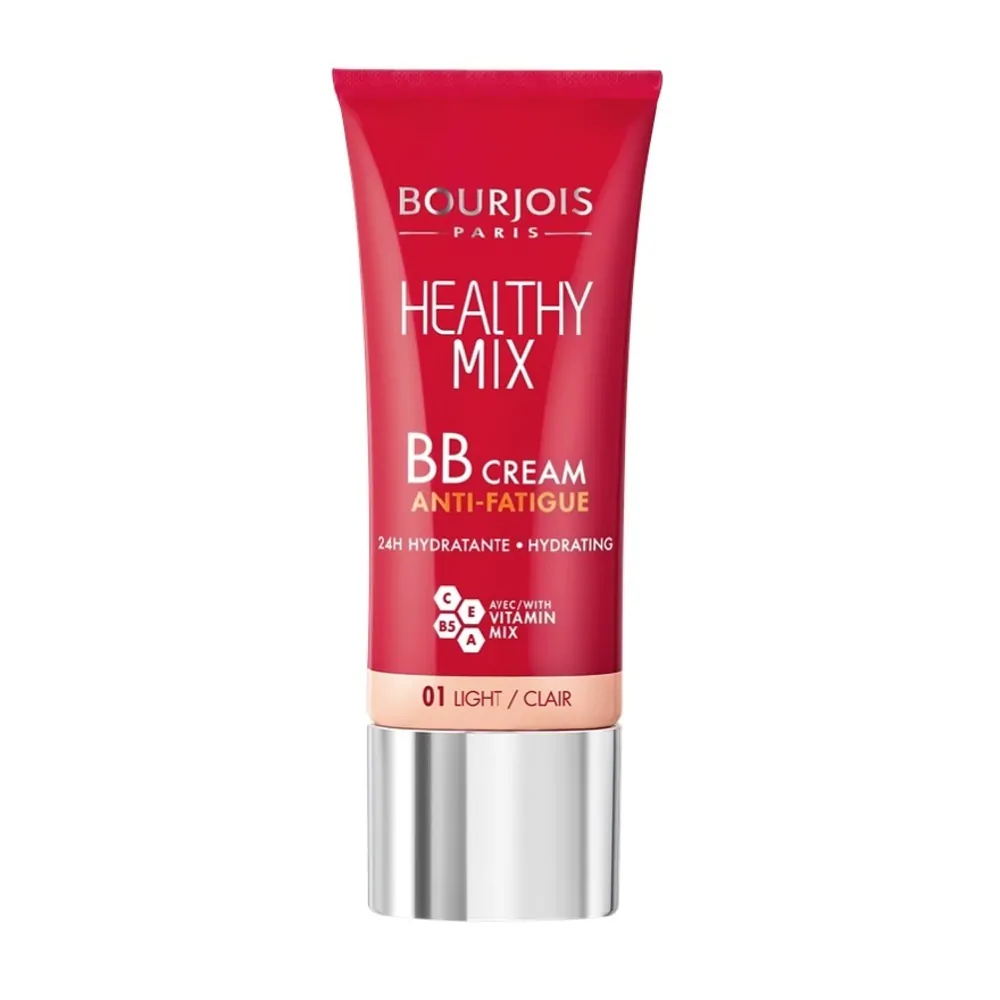 add_circle
Works as a makeup base too
add_circle
Comes in many ranges of skin tones
add_circle
Does not leave behind a sticky residue
add_circle
Applies on with a natural glow
remove_circle
Might not be suitable for eczema-prone skin
Fancy a product that has multiple uses? BB creams are a mix of moisturisers, sunscreens and SPF. But they are notorious for casting a grey tone on the face.
Well, Bourjois' Healthy Mix BB Cream is one that won't do so. Enhanced with vitamins A, C, E and B5, it is your perfect ally to brighten and fight off fatigue looking skin. Each vitamin is formulated for a specific reason as they all have their functions to better your skin.
Vitamin A is used to prevent breakouts by supporting the skin's overall immune system, finishing it with a radiant glow. As for vitamin C, part of its many benefits includes aiding your skin's natural regeneration process, helping to repair damaged cells due to its antioxidant properties.
Then, there are the likes of vitamin E being beneficial to reduce UV damage to the skin, whereas vitamin B5 is deeply hydrating, being able to keep skin healthy, smooth and soft. We told you, it's all the friendly nutrients help to avoid a dull look!
Perhaps the best part is that this BB cream covers skin tones ranging from light to dark, appropriately. As research suggests, many users have been satisfied with the shading range and love that it does not leave behind a sticky residue.
---
Disclaimer: The pricing shown is just a good indication of how much these products are worth. The prices could change based on the e-commerce promotions that are going on. If some of the products are not available, do email us at [email protected] Thank you!