This is totally out of context: but did you know the inside of your mouth probably has more bacteria than your toilet bowl? That being said, as a surface we spend most of our time sitting on and expelling our waste, it is very important to keep it clean and sanitary. 
There are bound to be some stains that are harder to handle than most, which is why getting the right cleaner for a specific kind of dirt is essential. 
It also boils down to smell at times. Some people prefer to have a herbal, lavender garden-like toilet, while others prefer the cool ocean air. Thankfully, most cleaners come with an array of smells fit for different preferences. 
Top 8 Best Toilet Bowl Cleaners in Malaysia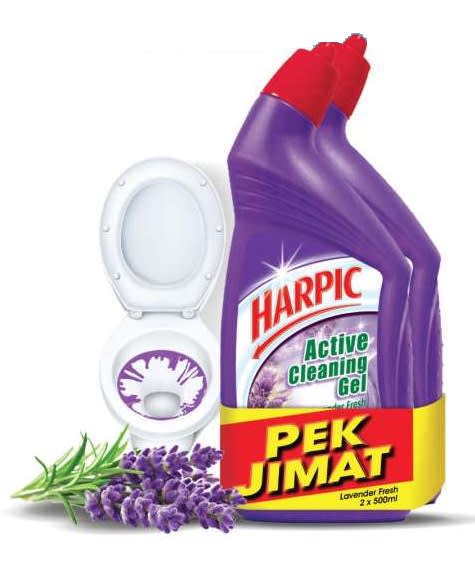 Check Harpic Lavender Toilet Cleaning Gel price below:
add_circle
Effective against the Covid-19 virus
add_circle
Lavender scented
Overview
Harpic has been around since your mom and dad's time for the millennials – so you can bet it is good stuff. The cleaner can kill 99.9% of germs and viruses on toilet surfaces, which is especially important as we are in the era of a pretty dense array of diseases. 
You could also use this to remove limescale or tackle difficult stains (don't worry, we get it). 
Lavender scented

Just brush and flush

Effective against the Covid-19 virus 
Who is this for?
This is for the lavender lovers prone to a spicy diet. It can remove the toughest of stains and is marketed to be 10x the efficacy of normal toilet cleaners. Additionally, it is easy to use. Just pump it into the rim of your toilet bowl, let it sit for a bit, and scrub it down. 
Afterwards, give the toilet a flush and it will be sparkly clean enough for the next toilet commercial.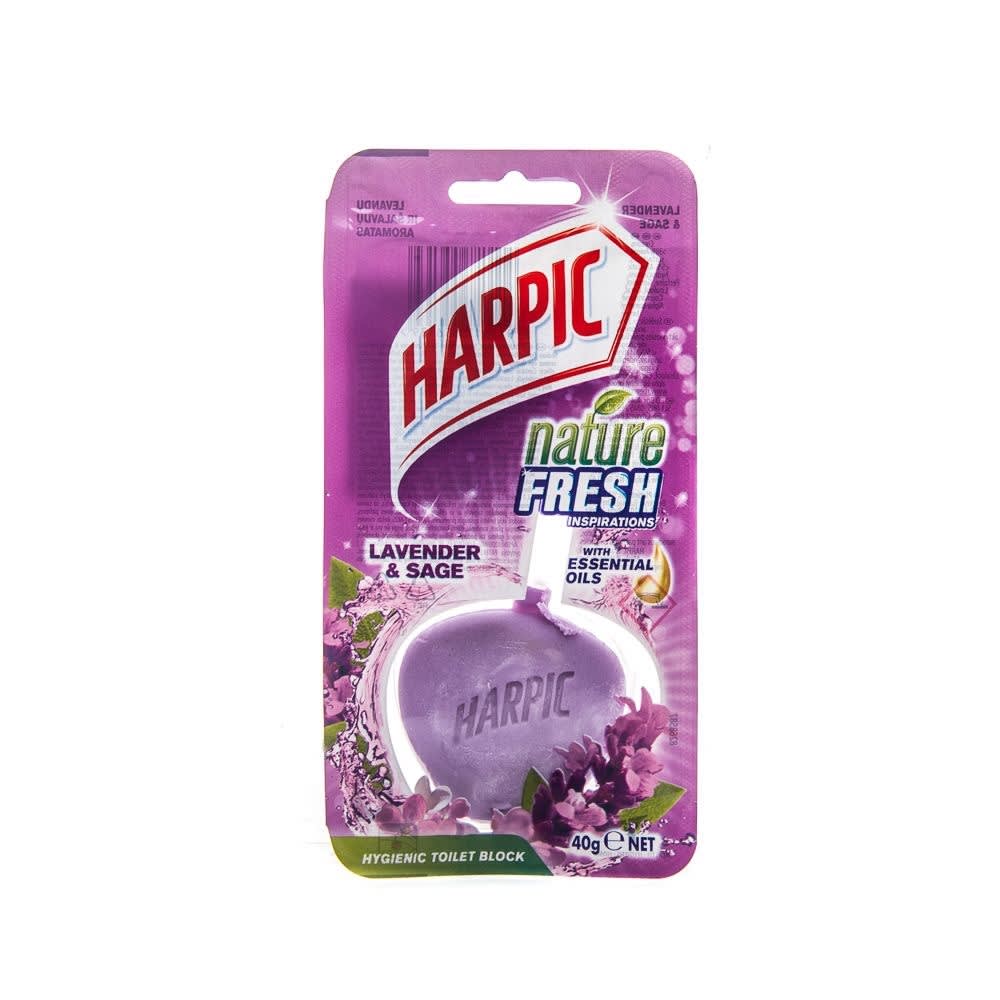 Check Harpic Nature Fresh Toilet Block Cleaner with Essential Oil Lavender and Sage price below:
add_circle
Eliminates bad smell
add_circle
Value for money
Overview
Don't want to constantly scrub down your toilet but want it smelling nice anyway? Just clip-on this lavender essential oil toilet block. Every time you flush, you get a waft of fresh air in your toilet to ward away any bad-smelling waste, and if you are a fan of aromatherapy oils and diffusers, why not make your bathroom smell like that, too? 
One block lasts approximately 1 – 2 weeks, according to users. 
Lavender and sage scent 

Easy to clip-on

40g in weight  
Who is this for?
Getting a little tired of constantly having to wash your toilet? This is the solution. With every flush, you get a little wash. Of course, it is always better to have an actual clean-down every week or so as this toilet block functions more as an odour repellant than a full-blown replacement for proper cleaning.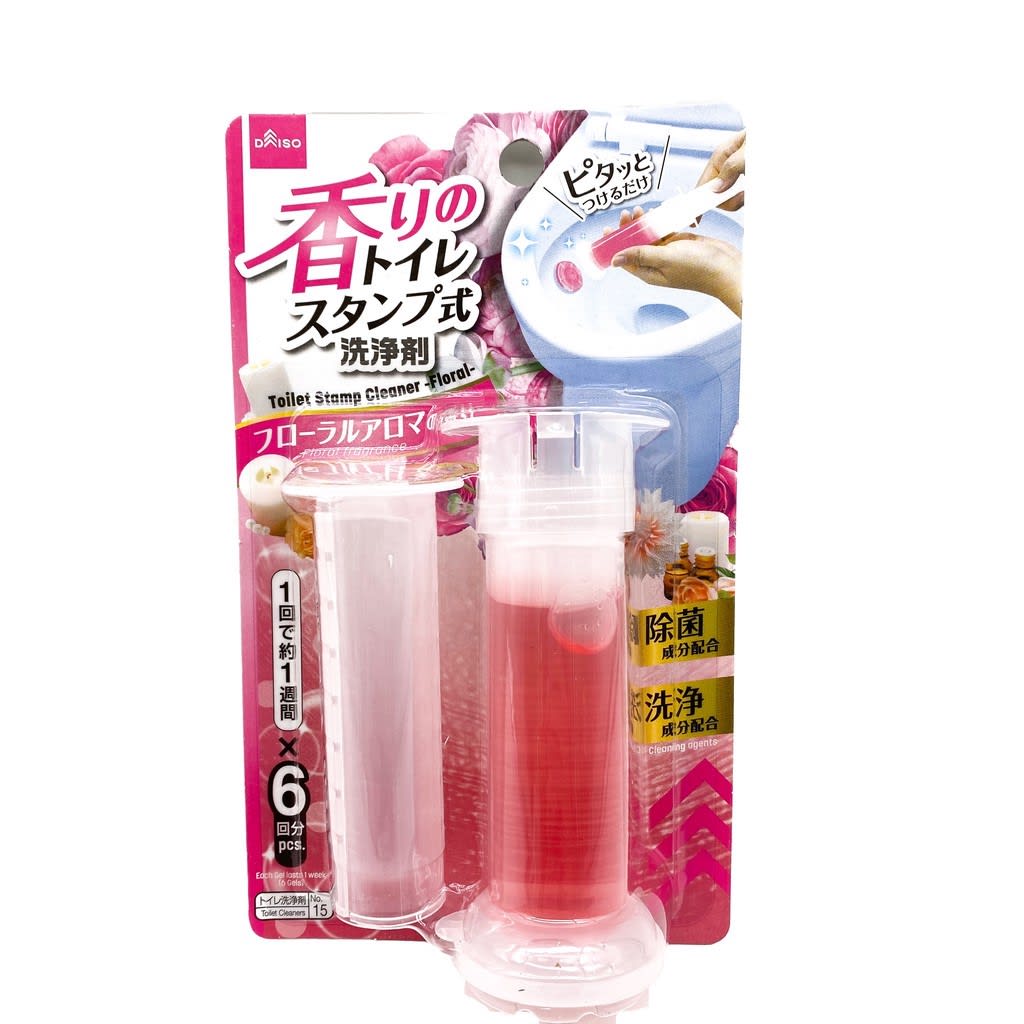 Check DAISO No-15 Toilet Stamp Cleaner - Floral Fragrance price below:
Overview
Don't know if you have been on Tiktok and seen those clean-up videos that are "oh-so-satisfying". One product they tend to use for their toilets is this gel cleaner. 
Like the clip-on toilet block above, its function is to regularly give your toilet a minor cleaning – ensuring that it remains nice smelling. Just press on a stamp and when you see a little flower shape, you're done!
Floral smell

Easy to stamp  

For daily cleaning
Who is this for?
It is always good to put in a cleaner so that you don't have to clean your toilet every single day – so our busy friends can rejoice! One stamp lasts approximately a week and the good thing is that it does not affect your septic tank, so there is no fear of blocks. 
The manufacturer stated that this gel would work better for toilets with spiral flushing methods.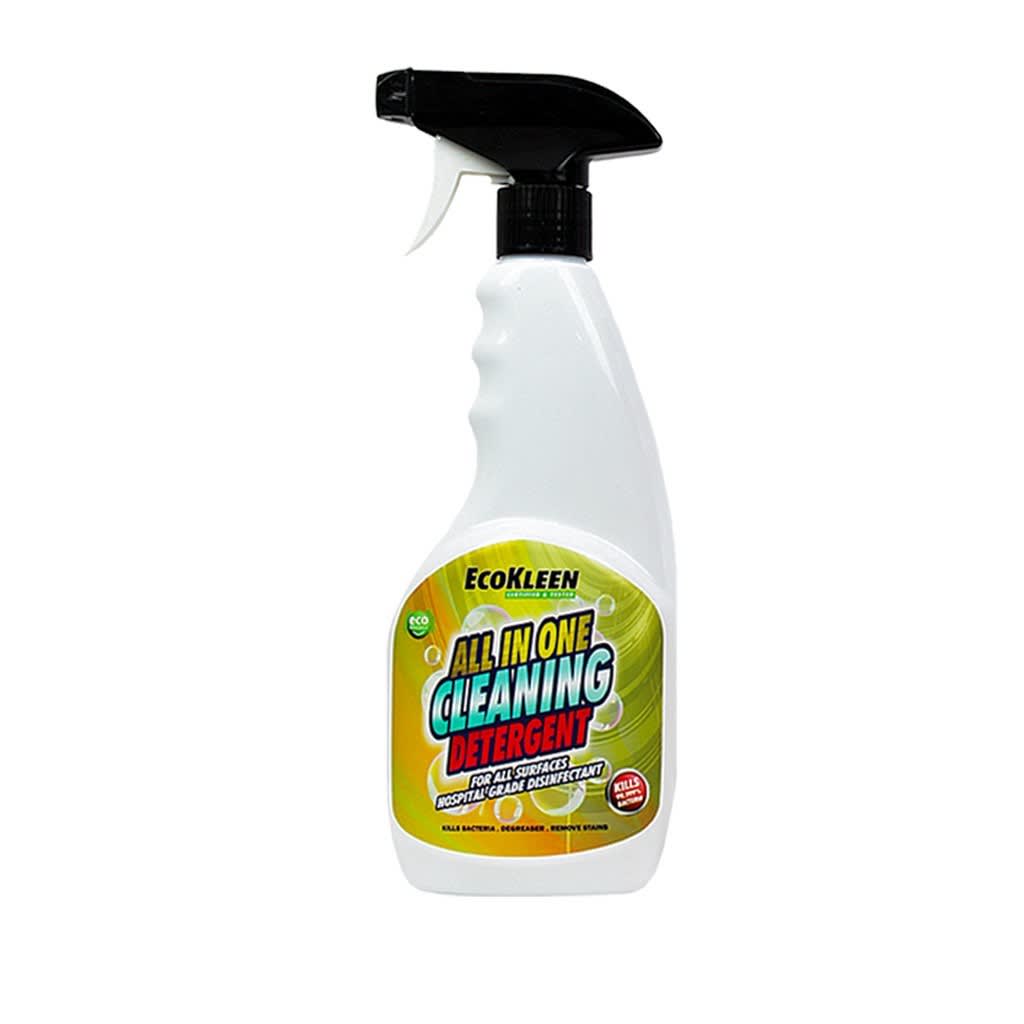 Check Eco Kleen Anti Bacteria All in One Cleaning Detergent price below:
add_circle
Environmental-friendly
add_circle
Suitable for multiple functions
Overview
Certain toilet cleaners are not environmental-friendly. This is because most cleaners contain hydrogen chloride which lowers the pH level of our sea, where our waste goes – leading to water pollution and the detriment of marine life. 
Eco Kleen produces an eco-friendly toilet cleaner with no alcohol and is 100% biodegradable. At the same time, it also kills bacteria and gets rid of oil-based dirt. 
Eco-friendly

Safe for skin

Hospital grade disinfectant
Who is this for?
Everyone should use this toilet cleaner, as we are working hard to conserve the state of our environment. This is an all-in-one cleaning detergent and can be used for other surfaces, like kitchens, windows, or even bags. 
A little pricier than your standard toilet cleaner but worth it since it is multi-purpose. It is very helpful against tough stains, despite the lack of alcohol content.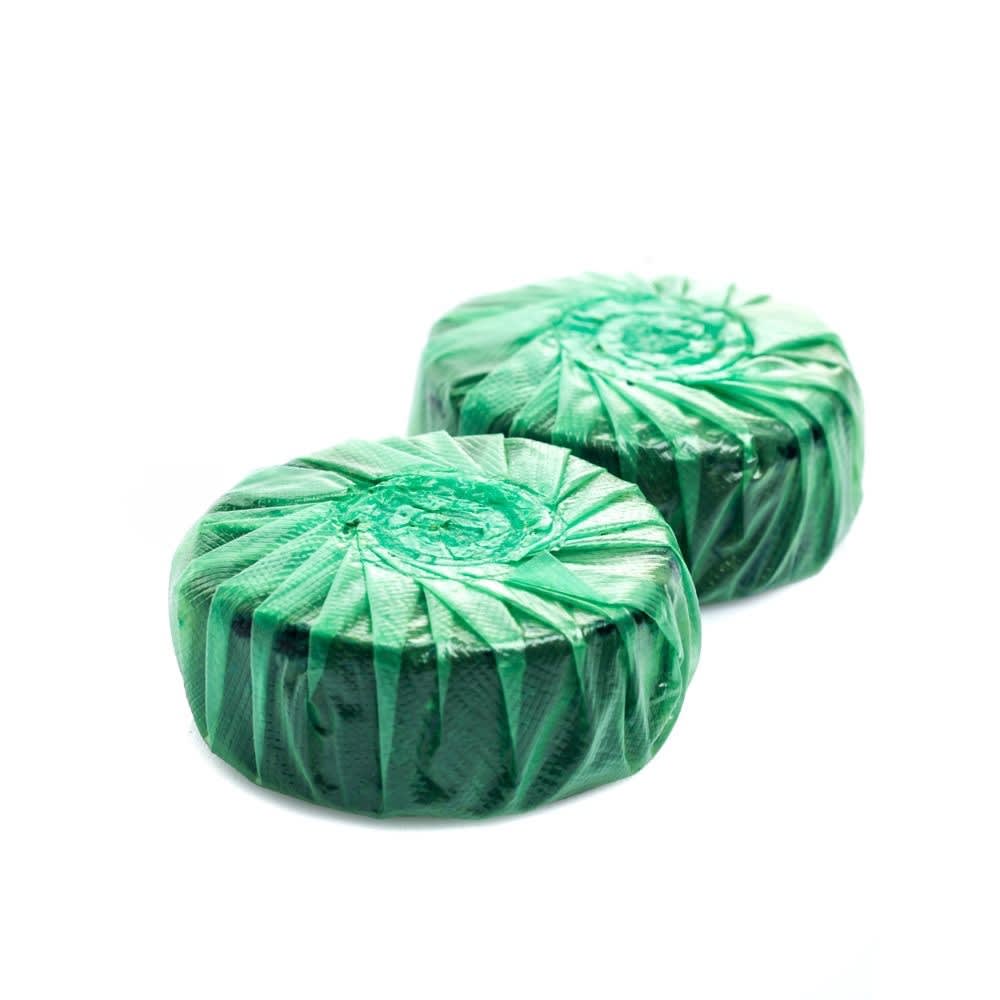 Check Airpro Toilet Cleaner Tablets price below:
Overview
These are tablets you put into the tank behind your toilet bowl. Yes, the one which gets filled with water every time you flush. The idea is that you get a wave of clean, soapy water every time you flush which gets through the overall area of your toilet bowl. 
Like the toilet block clip-on and the gel, these tablets are very simple to use, as you can just pop one into the tank and forget about it until the water that exits your tank stops being green in colour. 
Clean flush every time  

Cleans every corner of your toilet bowl
Who is this for?
This is great for those who need a temporary cleaning solution and have difficulty bending over or touching toilet cleaners without breaking out in hives. That being said, it is always prudent to give your toilet a brush down for any difficult stains. 
Receiving 5-star ratings, this is one of the cheaper toilet cleaners out there, and with the simplicity of use – what are you waiting for? Get them!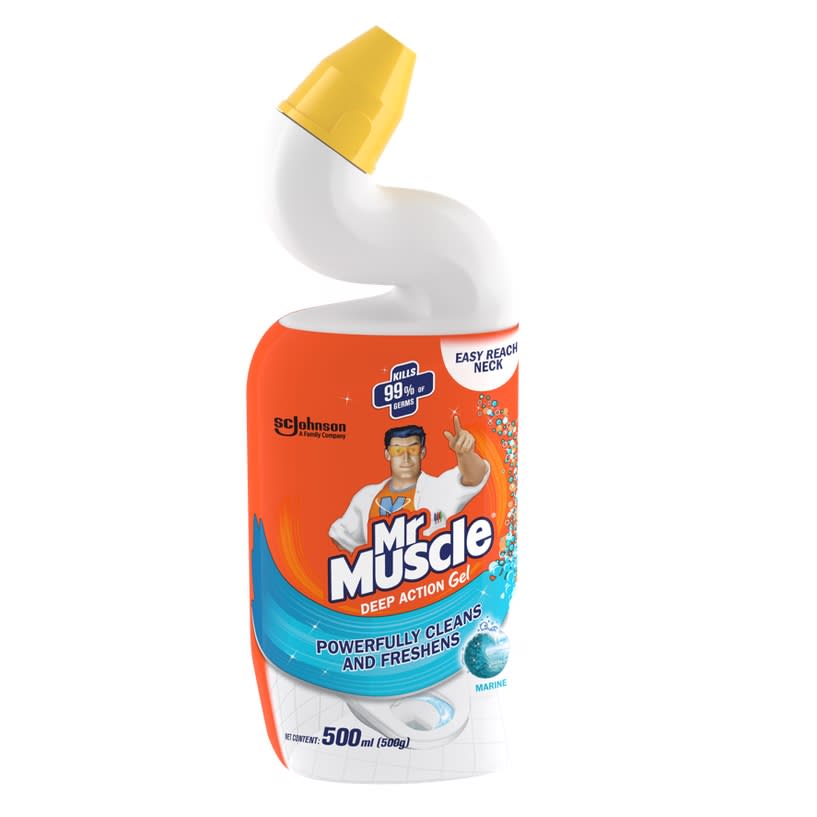 Check Mr. Muscle Toilet Bowl Cleaner Marine price below:
add_circle
Good for hard water stains
add_circle
Strong disinfectant
Overview
For us millennials, we grew up watching the Mr Muscle ads. Captain America is great and all but does he wash your toilet bowls for you? If the water in your tank is high in mineral content, you will start seeing brown or white stains on your toilet which looks gross –something you don't want your guests (or yourself) seeing. 
This is when you break out your Mr Muscle toilet cleaner and spray it over those areas, giving it a good brush. Voila! Sparkly toilet. 
Prevents limescale build-up

Kills even the Covid-19 virus

Eliminates odours 
Who is this for?
People who are sick of those white stains will find this cleaner very useful. Using this cleaner whenever you wash your toilet will keep it clean and sparkly. 
Simply squeeze the gel beneath the rim of the toilet bowl and allow it to sit for 5 minutes before scrubbing it down. Then flush, and you are done!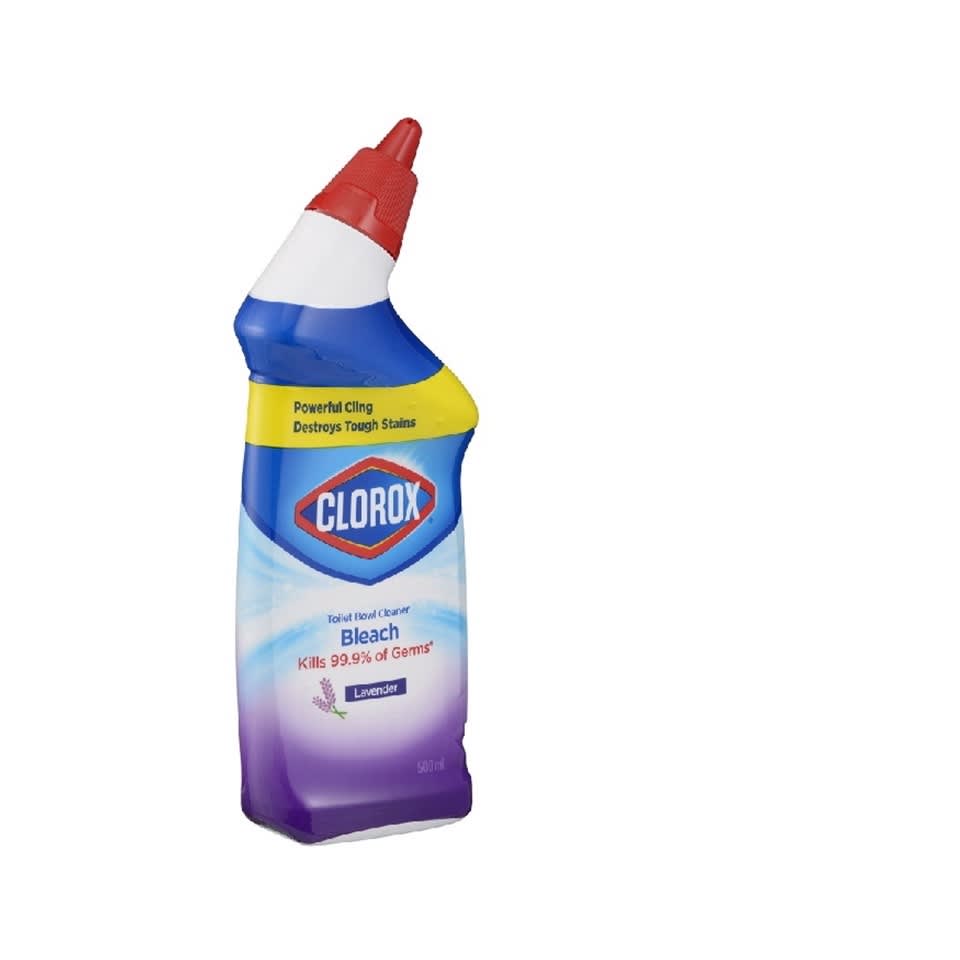 Check Clorox Manual Toilet Bowl Cleaner Lavender price below:
add_circle
Strong toilet cleaner
add_circle
Contains bleach
Overview
Clorox is basically bleach, which is your ideal cleaning agent for the toilet bowl, as it is full of bacteria, viruses, and difficult to look at stains. Like many toilet cleaners, this one smells like lavender – meaning that the grating smell that bleach tends to have will not be that strong. Aside from that, bleach is a great disinfectant and can kill 99.9% of germs. 
Lavender scented 

Kills 99.9% of germs

Removes tough stains 
Who is this for?
Seeing your toilet with dirt rings cannot be easy, as they are a constant reminder of how gross your waste is. This is why you need a stronger toilet cleaner. 
Simply squeeze the cleaner at the rim of your toilet, let it sit, and brush it down. After, you can relish in the idea that you are Supercleaner and enjoy a good wee.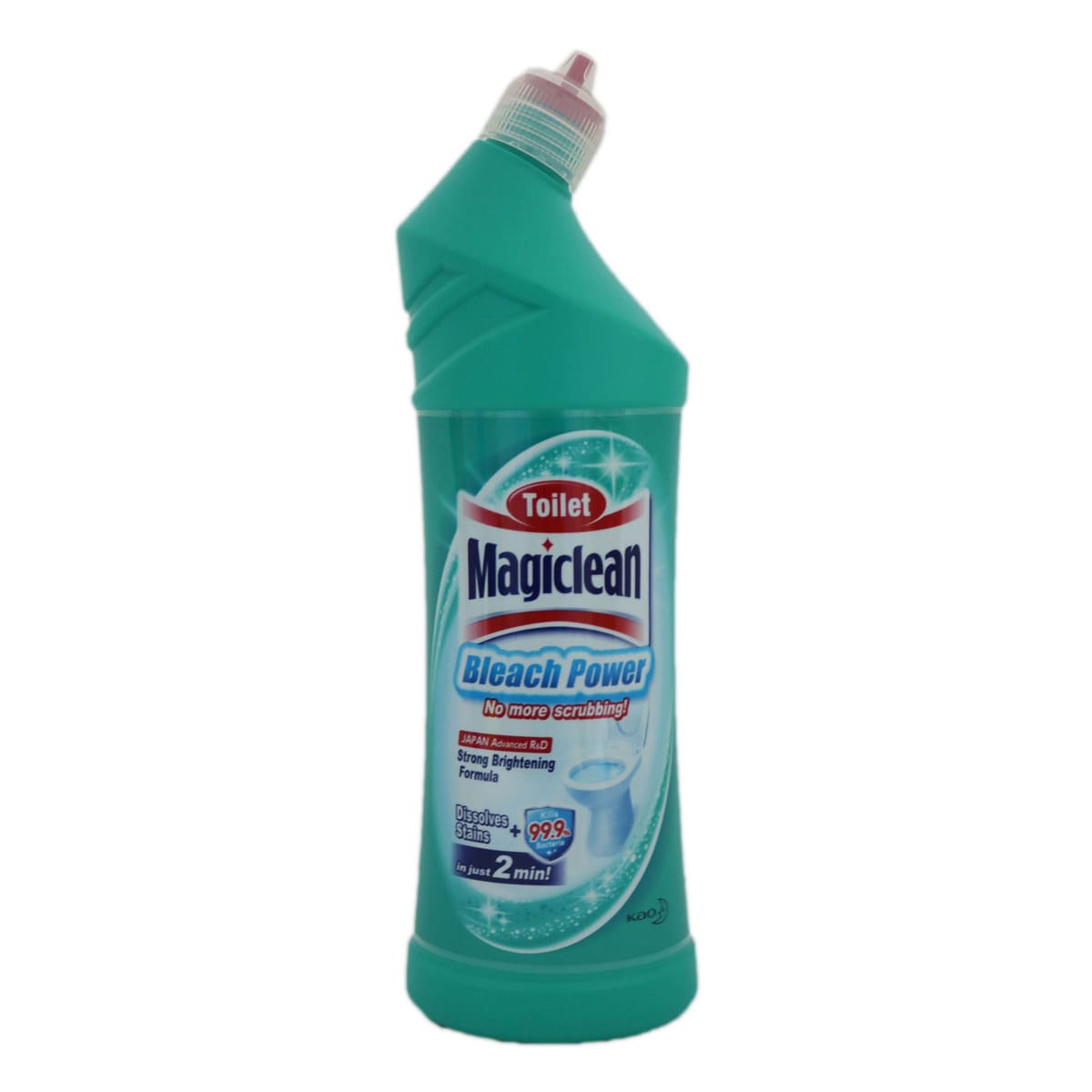 Check Magiclean Toilet Bleach Regular price below:
add_circle
Effective against mold
add_circle
Can be used for the whole bathroom
Overview
Bad news: that black/green patch in your bathroom is not a new design for your toilet bowl. It's mold – and if you don't clean it out, it is detrimental to your health. 
People with pre-existing respiratory problems like asthma may find it difficult to breathe in air that contains mold spores, and even people with no health problems may eventually develop allergies if they are constantly exposed to mold. This is why you need a good toilet cleaner. 
Remove tough stains  

Mold-repellent

Anti-bacterial    
Who is this for?
Allow it to sit in your toilet bowl for all of 2 minutes and your toilet bowl should be good as new. Like Clorox, this cleaner contains bleach, a sure-fire solution against bacteria, viruses, and the mold that is threatening to take over your spotless white toilet bowl. 
This cleaner is not only for toilet bowls but for the entire bathroom, and you can spritz a bit any moldy surface.
FAQs
- What is the best way to clean a toilet bowl?
The tried and tested for years way – with a toilet brush and a good toilet cleaner! Pressing some cleaner into the rim of the bowl and leaving it for a while, then brushing it well will always help you get rid of any stains. 
Of course, if there are difficult stains, you may need a stronger cleaner that contains bleach in it to eradicate bacteria and viruses; important as we are still at the mercy of the Covid-19 virus. 
Some professionals recommend mixing white vinegar and baking soda to tackle those hard stains. You could combine both methods for the ultimate cleaning session. 
---
- How long should the cleaning solutions be kept on the toilet bowl?
Most of the toilet cleaners we recommended require you to leave it on for 5 minutes at maximum, though it depends on the cleaning agent – do look at the instructions if you are unsure. Don't leave it on for too long as some cleaners are quite corrosive if you expose the toilet bowl to it for a long period. 
---
Who says your toilet bowl can't look like it came out of a Mr Muscle ad?
Related articles