Have you ever felt like putting on lipstick gave you instant confidence? Especially when you are rocking a red lip? If you want to mix up your look but don't want to splurge, we've got you covered. We have a few lipstick choices that you might love.
Check Chriszen Lip Tinted Stick [tangy tangerine] price below:
The best thing about having fair or pale skin is the ability to rock vibrant colours such as rich red, peach, orange or this tangy tangerine which is a slight orange red colour. Match this lipstick with a nude eye makeup and you're ready to seize the day.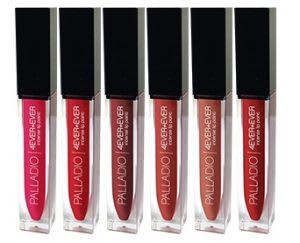 Check Palladio Intense Lip Paint price below:
Among the colours that are available here are shades that would complement dark and brown skin tones such as fuchsia, red and nude. Bring out the Amazonian goddess in you by trying out these colours. This lip paint is also infused with Aloe, Coconut Oil and Apricot Oil to keep your lips hydrated.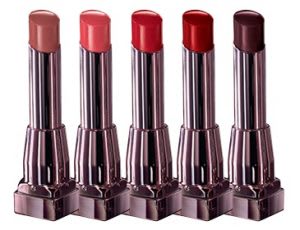 Check Maybelline Color Sensational Shine Compulsion price below:
It's hard to find a lipstick that would suit dry lips. It is normal to find that people would want to play it safe by sticking to lip balm application. But fear no more, the Maybelline Color Sensational Shine Compulsion lipstick does not dry out the lips nor accentuate the appearance of chapped lips. Flaunt your soft kissable lips with their wide range of selection.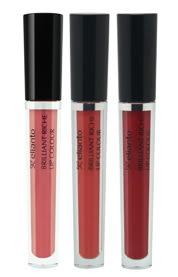 Check Elianto Make Up Brilliant Riche Lip Colour price below:
Formulated without lead or parabens, this kiss-proof lipstick by Elianto gives you a pigmented finish with just one swipe of the wand. Give life to your everyday look and make a statement with bold colours. It's also easy to transform your look from a day look to night party makeup with this vibrant lipstick. One of the best long-lasting lipsticks in Malaysia for sure!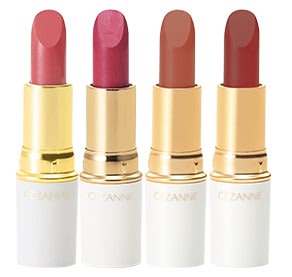 Check Cezanne Lasting Lip Color N price below:
Behold, a non-drying, alcohol-free and fragrance-free Japanese drugstore lipstick. Formulated with ingredients such as squalene and royal jelly extract, this lipstick moisturizes and hydrates the lips while protecting it from dryness. Its long-lasting matte colour will leave you looking fresh all day long too! Plus, it is perfect for everyday wear; both for office or for date nights.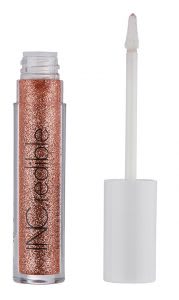 Check INC.REDIBLE Glittergasm Toppers price below:
As Rihanna said, 'shine bright like a diamond'! And hey, you can too, with the help of Incredible Glittergasm Toppers. The Glittergasm lipstick will up your glitter game to a whole new level. It's easy to use, just apply on top of any lipstick and watch the magic come to life.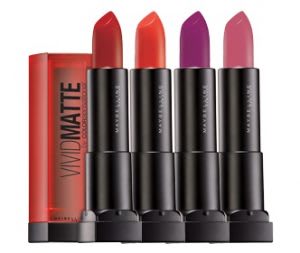 Check Maybelline Color Sensational Vivid Matte price below:
Get irresistible lips with Maybelline Color Sensational Vivid Matte. Its creamy texture and bright colours will make everyone turn heads! Another winning point for this lipstick is that it has a velvety matte full coverage finish. If you are looking for a matte cream lipstick, consider giving this a try.
---
Related: