Cats are cute little creatures, that's until they get bored; they'll mess up the entire home. This is usually caused by you being too busy to play with them, or maybe their toys are not fun to play with. However, there are numerous interactive and creative cat toys in the market; you can go ahead and throw that cardboard box into the bin. We've got your back with these toys that'll be purrrrfect for your cats.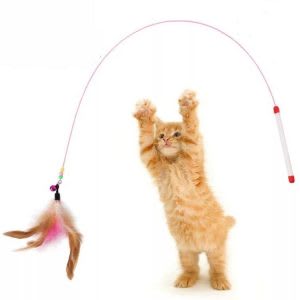 Check Cat Teaser Flexible Stick Pet Toy price below:
This wand for cats is simple yet super useful for both adult cats and kittens. It is sure to get your cat off its butt and go crazy over a feather hanging at the end of the stick. What more, the bell attached to the stick is sure to heighten your cat's mood even more.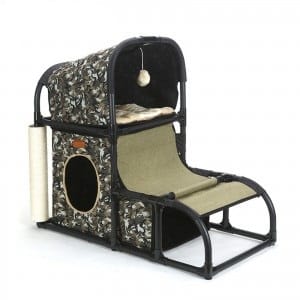 Check NaVa Multifunctional Cat Condo price below:
Why buy a single functional toy for your cat when you can go all out with this 5-in-1 multifunctional condo? From the climbing frame to the drop ball, you'll never find your cat bored ever again. Plus, after a long day of playing, your cat can even take a nap inside the nest at the top or the bottom part of the condo.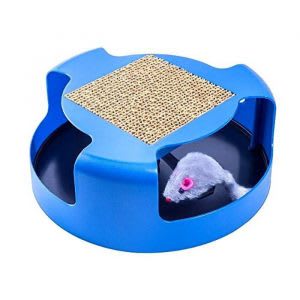 Check Interactive Catch-The-Mouse Toy price below:
With this interactive toy, your cat will not get enough of the running plush mouse in it. Aside from all the fun, the scratch pad placed on top also helps keep your cat's nails healthy and strong. Now you don't have to worry about leaving your cat alone at home alone.
Check Artificial Fish Plush for Cats price below:
Just because your cat is old and moves around slowly, doesn't mean that its playtime isn't important anymore. Although it doesn't run around as much, it still loves to be entertained. Therefore, this plush toy will be perfect for your cat as they needn't move much to play with it. Plus, it comes with free mints to tempt your cat.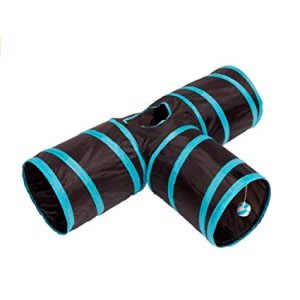 Check Train Tunnels and Tubes Cats Toy price below:
If you own a Bengal cat, you'd know very well by now that leaving them alone is a bad idea as they often tend to get bored quickly. So, before they start scratching off the wallpapers, we'd suggest this three-way train tunnel toy to keep them entertained. It even has a hole in the middle which is perfect for your cat to run in, out and around.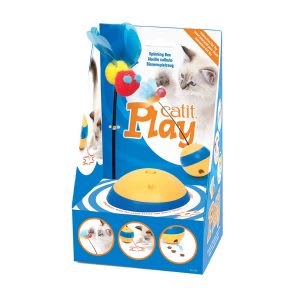 Check Catit 2.0 Tumbler Bee Interactive Cat Toy price below:
This interactive cat toy spins around at high speed, shoots laser beams and leaves a trail of treats even. It's enough to keep your cat entertained. While playing, the toy will drop snacks for your cat to eat as a reward. Aside from this being a fun game, it also encourages your cat to work for their food.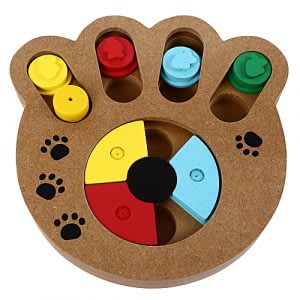 Check Wooden Paw-Shaped Food Treat Puzzle price below:
This puzzle feeder is a fun way for your cat to earn its treats but it is also good for mental stimulation. The puzzle feeder comes with many different sections for your cat to uncover and search for their treats. It also comes in a good quality wooden board to ensure durability.
Check Cat Paw Beam Interactive Laser price below:
One thing you should know about cats is that they love anything that flies like this interactive laser cat toy. Not only will it keep your cat on their feet, but it also brings out their hunting instincts. Plus, with all that running and catching, your cat will stay healthy and in shape.
---
Related articles: