Brushing our teeth is a part of our daily routine. Hence, it's essential to choose a proper one. With so many styles, shapes and sizes on the market, deciding which toothbrush to get can be confusing. But don't worry, we are here to help. Dive into the world of toothbrushes with us and see which kind is the best for you.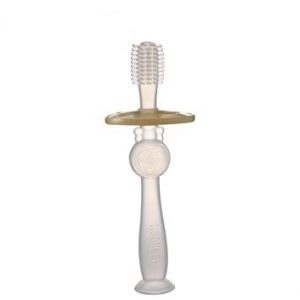 Check Haakaa: 360° Silicone Baby Toothbrush price below:
The perfect toothbrush for a baby should be antibacterial and BPA, PVC and Phthalate-free. Look no further, here it is! Keep your child's gums and teeth healthy and clean by using Haakaa's silicone baby toothbrush. With Nano Silver silicone bristles, it's guaranteed to soothe and massage your baby's tender gums.

Check Pigeon: Baby Training Toothbrush price below:
Pigeon's baby training toothbrush is made from fine nylon bristles that are much softer than an adult's toothbrush. This BPA-free toothbrush is helpful to train toddlers to practice brushing their molars properly. The broad handle-end also serves to indicate how deep the toothbrush is inserted while the flat handle design prevents the rolling of the toothbrush in your baby's hand.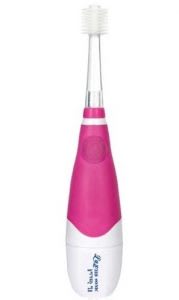 Check Vivatec Lux360 Kids Sonic Toothbrush price below:
It's possible for children with special needs to face difficulties when it comes to using and holding a toothbrush. Their cooperation may also be limited.
With Vivatec, make the best of it with the toothbrush's 360 all-rounded design. Soft bristles ensure that no matter how your child moves the brush in their mouth, their teeth will get cleaned. Sonic waves also give off vibrating signals that help to clean the teeth more thoroughly too.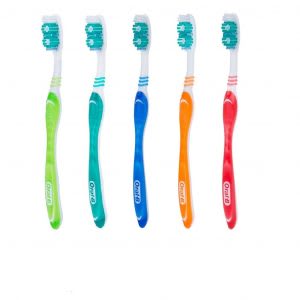 Check Oral-B Easy Clean & Sensitive Care Toothbrush price below:
Oral-B's Easy Clean and Sensitive Care toothbrush cleans the teeth, gums and tongue altogether! Its rounded-end bristles are extra-soft on the gums and designed to clean in-between teeth. Plus, the moulded tongue cleaner helps to freshen breath for a cleaner feeling after every brush.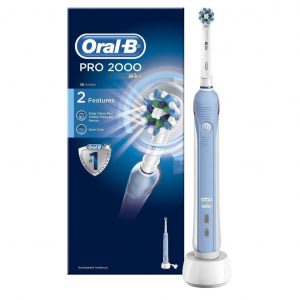 Check Oral-B PRO 2000 Cross Action Electric Toothbrush Powered By Braun price below:
The most outstanding feature of this toothbrush is its pressure sensor. The pressure sensor lights up when you are brushing too hard. This causes soreness and bleeding to the gums. In the long run, it might even cause gum recession. This toothbrush also offers 2 brushing modes: daily clean and gum care.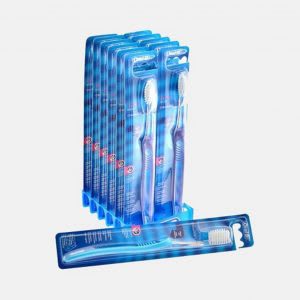 Check Oral-B Complete White Manual Toothbrush price below:
Oral-B Orthodontic manual toothbrush is a good choice for people with braces or those who had any orthodontic work done. Its brush uses V-shaped bristles that are suitable to remove plaque from braces and clean wires and brackets associated with a retainer or other orthodontic work. Its long, narrow neck and V-shaped trim make it easy to manoeuvre around wires and braces.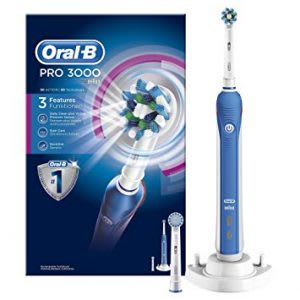 Check Braun Oral-B Pro 3000 Cross Action Electric Toothbrush price below:
If you are experiencing receding gums, it's time to splurge on a better toothbrush! Oral-B's Pro 3000 is the one you are looking for. It has soft bristles on the brush head, a pressure sensor, a built-in timer and last but not least, a sensitive/massage/gum cleaning mode! This cleaning mode gentle massages your gums to nurture and strengthen gum tissues.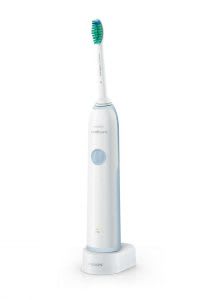 Check Philips HX3215 Sonic Electric Toothbrush price below:
This toothbrush from Philips claims to remove 3 times more plaque than a manual toothbrush. Now that is definitely something to behold. If you dislike flossing and don't brush your teeth properly after your meals, this toothbrush will be helpful. With Sonic care dynamic cleaning action, it drives fluids between the teeth to imitate flossing. Isn't that something?
Related articles