Our daily routine has become a lot more technologically inclined these days. You could get an automated machine to mop and sweep your floor, do your dishes and even manage the appliances in your home via voice command. 
It makes sense that toothbrushes would also be amped up to make cleaning your teeth a lot simpler and more effective. Sonic and electric toothbrushes have been on the market for a long time now, but many companies are devising their toothbrushes with added functions and increased speeds. 
The good thing about using them is the fact that they are also very helpful in tackling those crevices which you may not be able to reach (but should). If you don't want teeth brushing to remain a mundane activity – consider getting one of these!
Top 8 Electric and Sonic Toothbrushes in Malaysia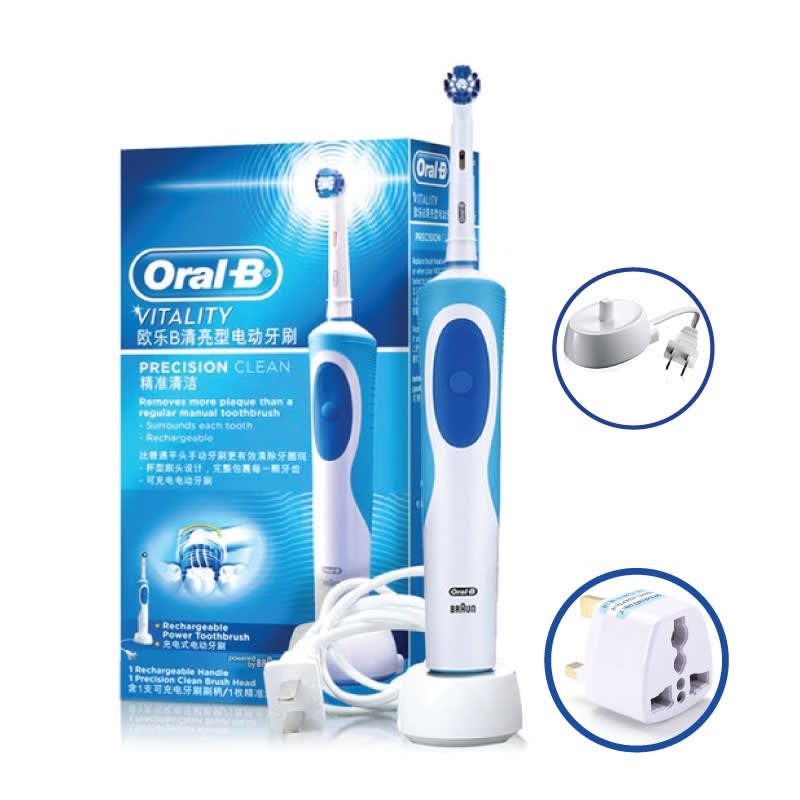 Check Oral-B DB4510 Electrical Advance Power Toothbrush price below:
add_circle
Rotating brush head covers more ground
add_circle
timer function is useful
Overview
Oral-B has been around forever. They are pretty much the first ones who came up with the concept of an electric toothbrush. Of course, they upgraded from a battery-operated one to a rechargeable one over the years, and there is a reason why they've stayed in the market for so long. 
Most dentists would also recommend this brand as a tried and tested product. Time for you to give it a try!
Oscillating brush head

Non-slip grip

Rounded toothbrush head
Who is this for?
For those having some trouble getting into the nooks and crannies of your teeth, this is your Hail Mary! The brush head itself rotates, ensuring that you don't miss a spot. Cavities, be gone! 
It operates on a floss action micro pulse to aid with the cleaning and you can set the timer to make sure you are not over or under brushing. Plus, the charging port can be used safely in the humid environment of your bathroom.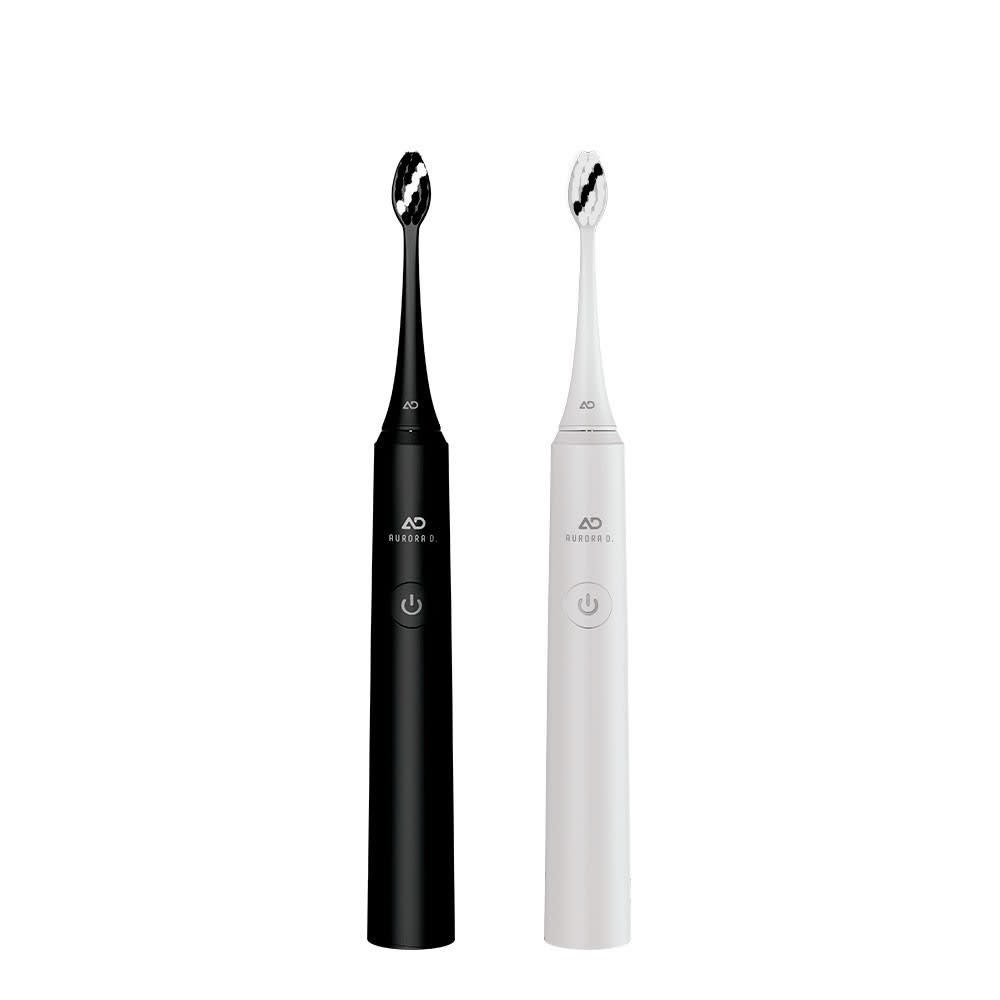 Check Aurora D. Smart Sonic Electric Toothbrush price below:
add_circle
Comes with 5 different modes
Overview
It can be annoying to constantly switch the batteries on your toothbrush which is why most electric and sonic toothbrushes are rechargeable. This one comes with a USB cable to do exactly that but also has decent battery life (3 weeks) so you don't have to charge it too frequently. Each charge takes 4 hours, which sounds a bit long but if you factor in how long yo
Comes with 2 brush heads

40,000 sonic vibrations per minute

Smart Timer technology 
Who is this for?
Honing in a little on the features of the toothbrush itself, this device is suitable for everyone as it has 5 brushing modes for regular brushing, whitening, sensitive gum users, polishing, and gum massage. You also get a little vibration every 30 seconds so you know to move on to another part of your teeth, preventing overbrushing. 
DuPont bristles are more precise in targeting dirt during the cleaning process.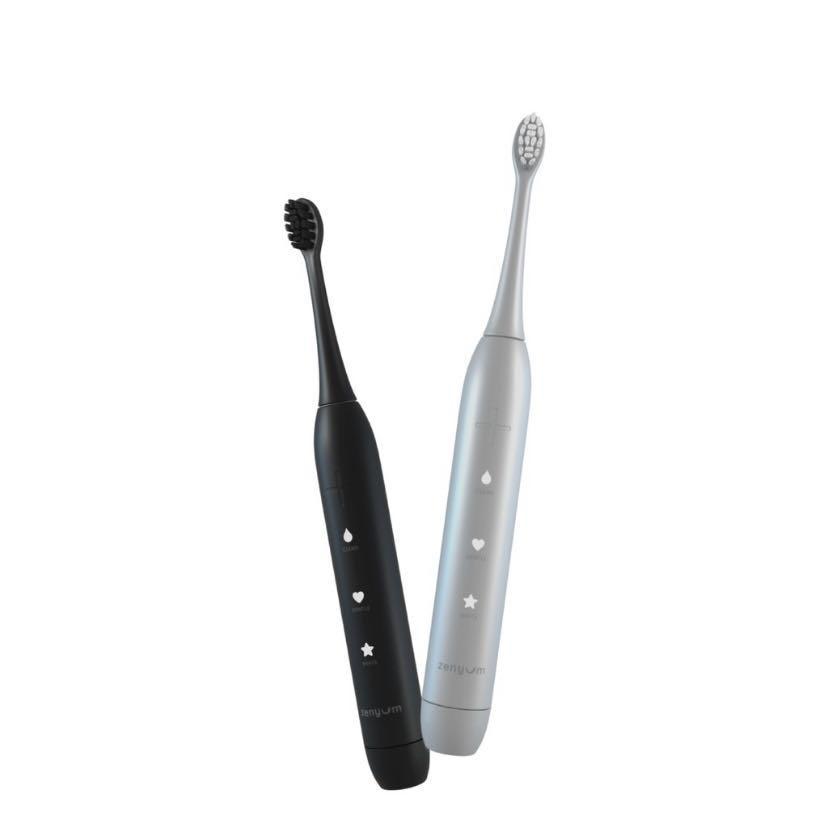 Check ZenyumSonic Electric Toothbrush price below:
add_circle
Very classy looking
add_circle
Wireless charging
Overview
Featured in both Vogue and Elle as the Beauty Insider winner for best beauty and grooming tools and best oral care, this is the toothbrush for keeping your oral hygiene in check. 
Sonic toothbrushes are a little faster in terms of vibrations per minute compared to electric ones and are considered a step up. With three colour choices – black, white and pink, it has a classy, matte look. 
DuPont bristles 

33,000 vibrations per minute  

Micro-pressure bubbles to target tricky areas
Who is this for?
This is a fully waterproof toothbrush for those who want to shower while brushing without fear. It has 3 different modes – polish, stain removal, and regular. 
That aside, a charging base is provided so you can charge your toothbrush wirelessly – with a long-lasting battery that lasts up to 3 weeks per charge. Another plus point is that you get a 1-year warranty period!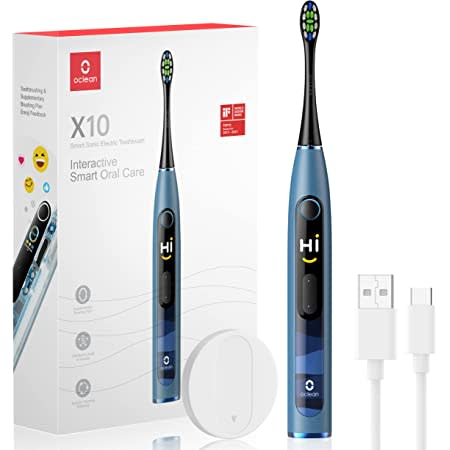 Check Oclean X10 Electric Smart Toothbrush price below:
add_circle
5 different modes for different dental needs
add_circle
Sensitive to pressure
add_circle
Anti-slip, ergonomic design
remove_circle
Quite pricey
Overview
This is Oclean's newest toothbrush with 5 brush modes and 5 levels of intensity. It comes in-built with a pressure sensor to gauge the intensity and a timer to warn you if you are brushing for too long or short a period. Oclean adopted WhisperClean 2.0 technology so you don't sound like you are drilling a hole in China every time you clean your teeth (which some devices are prone to doing).
Type C input

Magnetic wall mount 

3.5 hours quick charge

60-day battery life

2 min automatic stop vibration
Who is this for?
People who have braces will benefit from the different modes and the device's sensitivity to pressure as their gums tend to be more sensitive, especially after a retightening. Emojis will flash across the display panel, providing you with a visualized brushing report. 
and you can pick the colour you prefer – white, blue or pink.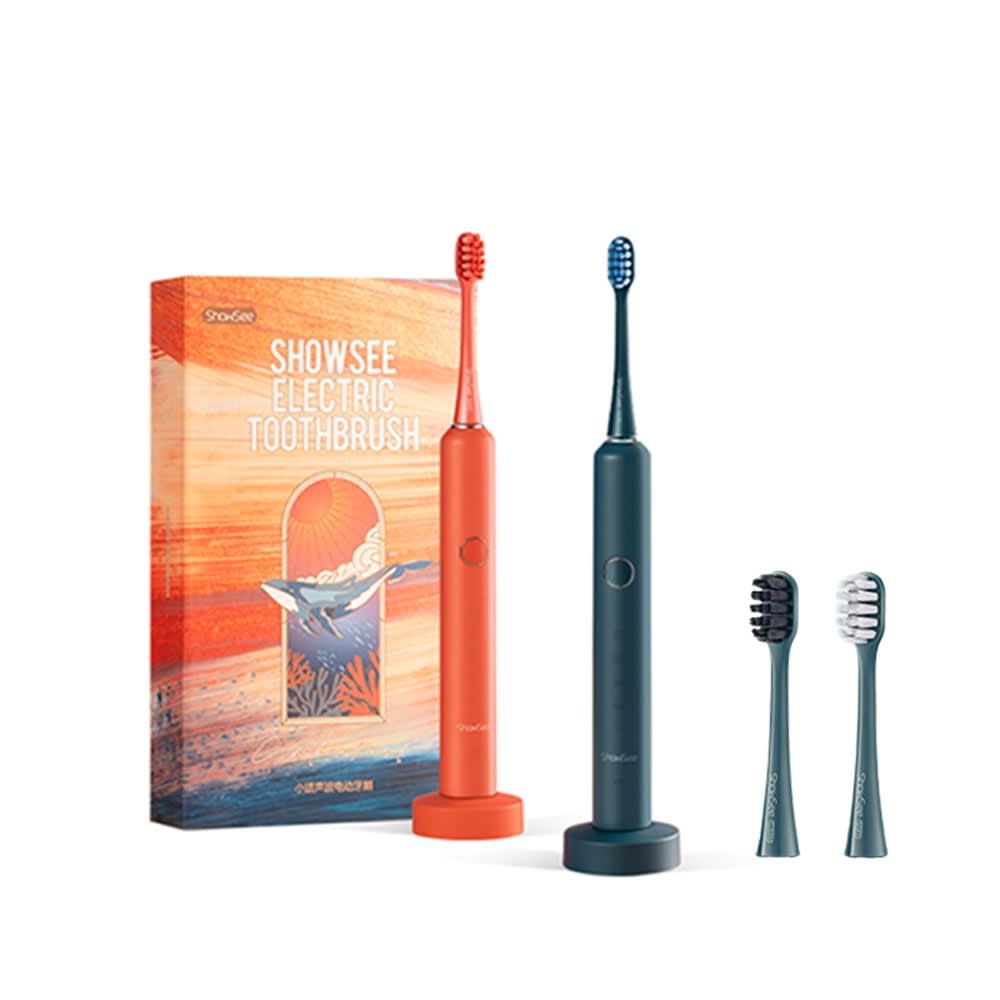 Check Xiaomi ShowSee Ultrasonic Vibration Electric Toothbrush price below:
add_circle
5 different modes for multiple uses
add_circle
Very attractive colour scheme
Overview
Xiaomi is constantly improving their home living technological devices, so of course, they have an ultrasonic toothbrush in their product lineup. This one runs at a 32000 times per minute sonic vibration with three different brush heads for you to choose from, depending on your current needs. 
In addition, you can switch between 5 different modes – clean, whitening, polishing, gum care and sensitive. It is all your oral needs in one device. 
DuPont bristles

Waterproof 

30-day battery life 
Who is this for?
If you wish to take your teeth cleaning to another level, this is the toothbrush you need in your bathroom. Features are one thing, but the colour scheme of this device is to die for – with their dark navy blue and bright coral to spice up your bathroom. 
An intelligent memory chip is designed into the toothbrush to record and remember your teeth cleaning routine for daily use.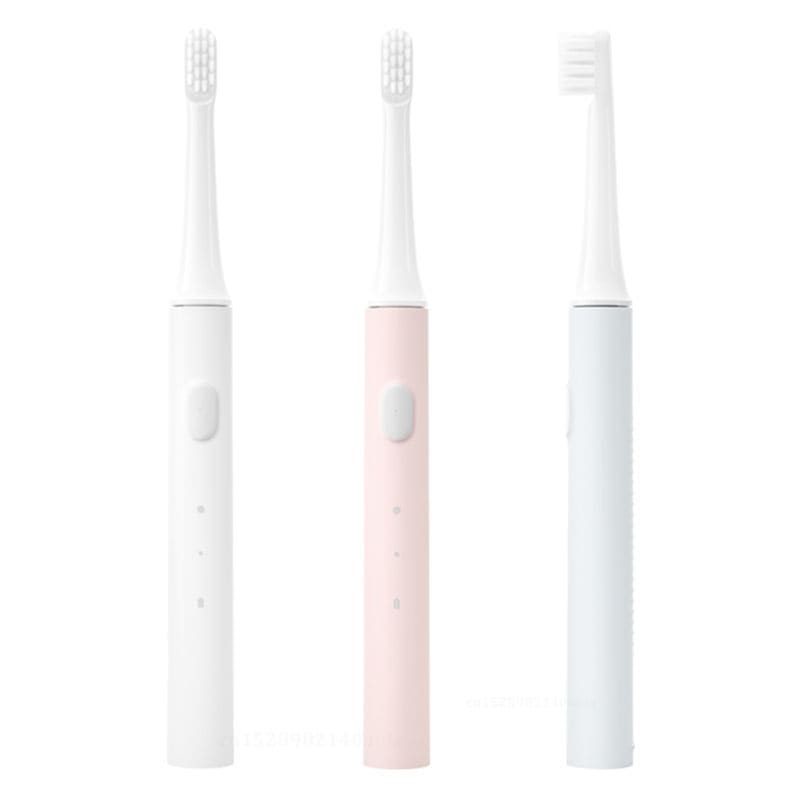 Check Xiaomi Mijia T100 Sonic Electric Toothbrush price below:
add_circle
Cheap without skimping on features
add_circle
Gradual start function
Overview
While the pricing differs vastly from the others, this other Xiaomi toothbrush does not lack features and functionality. It is rechargeable and operates on a 16,500 RPM high-frequency vibration. 
The bristles are soft so people with sensitive gums will be able to use them. Plus, there is a 3-second gradual start function – which means it will not startle your gums with too much force all at once. 
Soft bristles

Waterproof

30-day battery life 
Who is this for?
For those who need an electric toothbrush but don't want a hole in their pocket the size of Russia – this one does the job well enough! Xiaomi incorporates scientific brushing technology which gives you a 30-second reminder for 2 minutes of brushing. There are two basic modes – standard and stronger. 
To charge your toothbrush, a USB cable is provided. 4 hours of charging gives you a battery life of 30 days.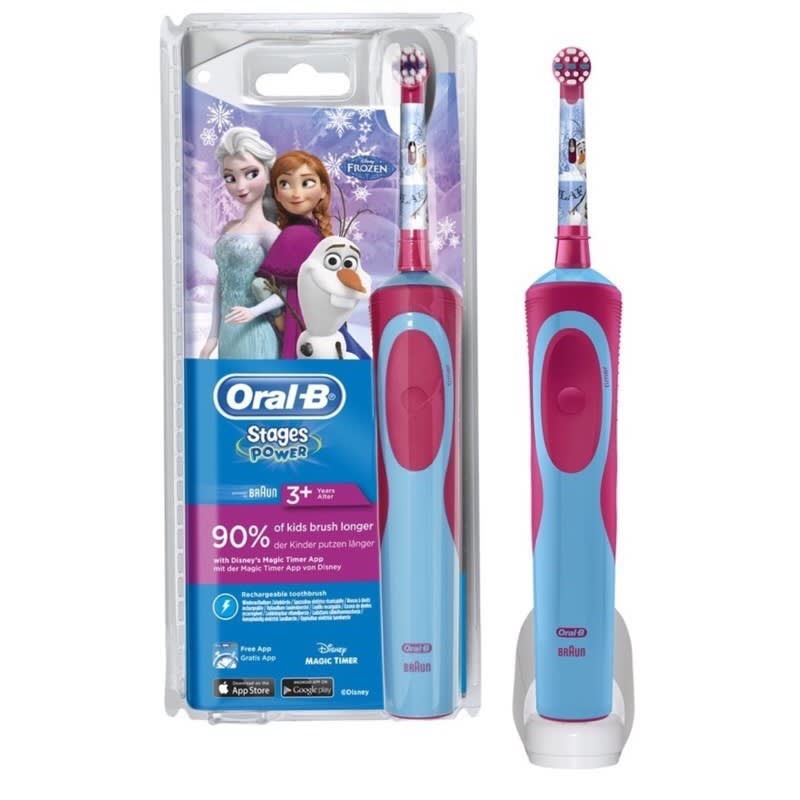 Check Oral-B Kids Frozen Electric Toothbrush price below:
add_circle
Small rounded brush head
add_circle
Gentle on gums
add_circle
Disney Magic Timer App encourages longer brushing time
Overview
No reason why you shouldn't share good things with the people that you love, and this electric toothbrush might make teeth cleaning a whole lot more fun for your kids – especially if they are fans of Frozen. Of course, Oral-B has other designs too! 
This particular version can be paired with Disney's magic timer on your device, featuring a little game for your kid to get engaged in as they brush.
2-minute timer 

Rechargeable  

Frozen inspired 

High-Speed Oscillating / Rotating Motion
Who is this for?
If your kid does not like to brush their teeth (we get it, it is so boring compared to playing, right?), this would be a good way to get them into the habit. Plus, the rotating brush head can target more areas in your kid's mouth even if they miss certain areas as they learn to brush their teeth properly. 
The handle is waterproof, and the device has 5-day battery life.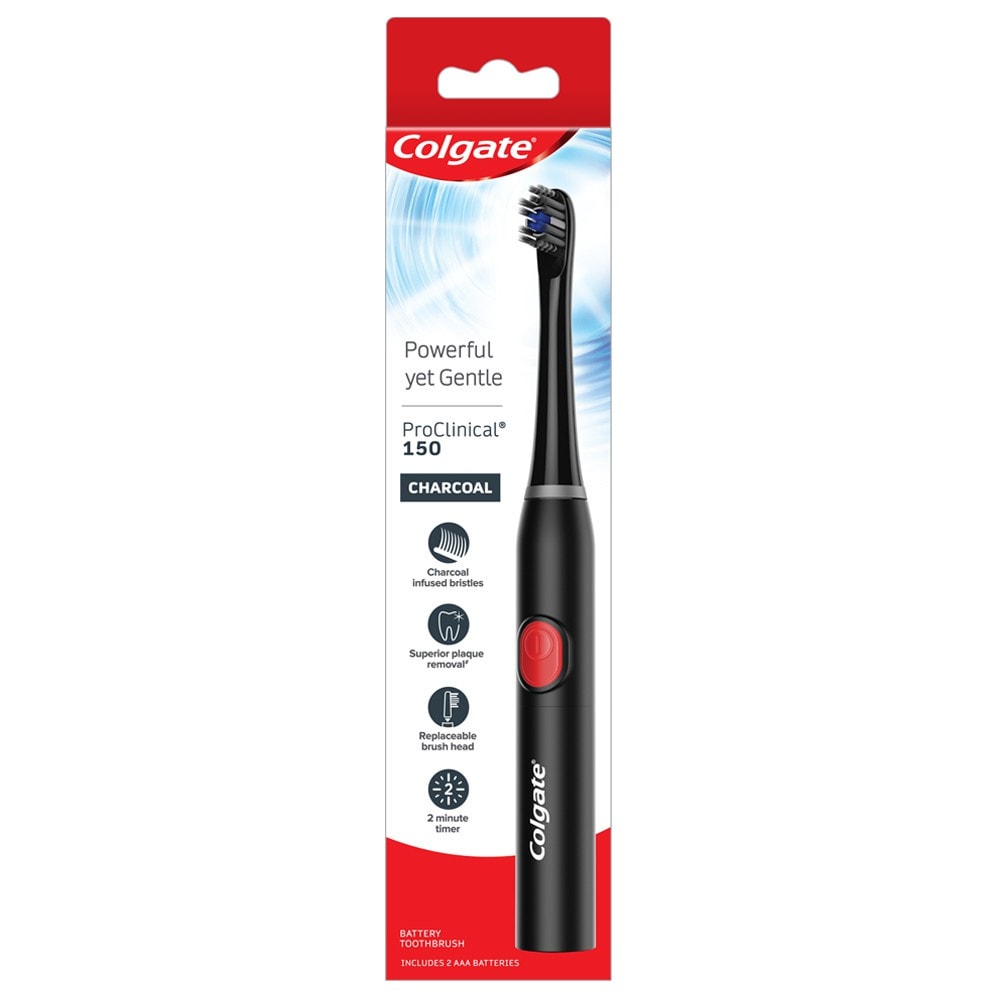 Check Colgate Proclinical B150 Charcoal Electric Powered Soft Toothbrush price below:
add_circle
Designed with a tongue and cheek cleaner
add_circle
Soft and thin bristles
Overview
Gum disease and the presence of plaque are very common. The best way, recommended by dentists to prevent such issues is to go for teeth cleaning annually. However, we can also do our part by following a proper teeth cleaning routine. 
The good thing about electric and sonic toothbrushes is that they can be more precise in reaching those areas that we tend to miss out – the inside portions of our teeth.
Charcoal bristles  

2-minute timer   

20,000 strokes per minute   
Who is this for?
This is for people prone to gum disease or has more sensitive gums. We like that it also has a tongue and cheek cleaner at the back of the bristles. The bristles themselves are soft and thin, and the thing is – your teeth are better suited with soft bristles than medium or hard.
Additionally, the 2-minute timer ensures that the device shuts down at the mark so you don't overstress your enamel and gums. 
FAQ
- Electric toothbrush vs sonic toothbrush
The main difference is how many brush strokes a minute your toothbrush can reach, with the obvious leading device being the sonic toothbrush. The higher the velocity and power introduced to your teeth and gums, the more the dirt gets forced out in between the crevices. 
Of course, sonic toothbrushes are a lot pricier than your standard electric ones, so if you don't want to break the bank, an electric toothbrush is good enough! 
At the end of the day, as long as you brush a minimum of twice a day in the correct form – you should have healthy teeth and gums. 
---
The key to the perfect smile is a clean set of teeth, so get brushing!
Related articles