Gone are the days where drones used to be an expensive toy for the big boys. Like today's smartphones, many drone makers have come up with an affordable range that has a fair share of nifty features like Return To Home, FPV and altitude hold. So, for beginners out there looking for a reasonably-priced drone, here are seven that might interest you.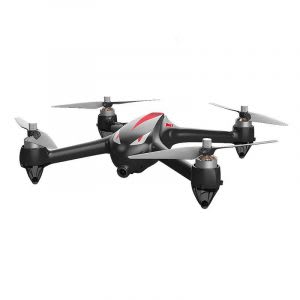 Check MJX Bugs 2 W Drone price below:
The Guangdong-based Meijiaxin Innovative Technology or better known as MJX offers a range of quality RC drones that is affordably priced. Among them is their Bugs 2 W model, which boasts a built-in full HD 1080p camera that's able to capture photos and record aerial videos at 30 fps. Powered by a 2S 1800mAh battery, this drone can fly up to 18 minutes on a single charge with a maximum distance of over 500 metres.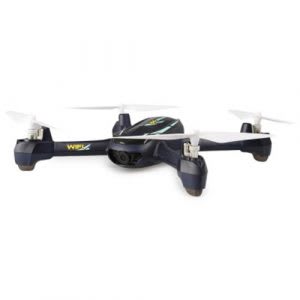 Check Hubsan H216A X4 Desire Pro Drone price below:
This reasonably-priced Hubsan model comes with a full HD 1080p WiFi FPV camera, allowing you to fly the drone using the X-Hubsan app. You can control it via WiFi and Bluetooth attached directly to the video game controller-shaped HT009 transmitter.
From the app, you will find real-time flight data on your phone like the altitude, distance, speed and signal strength. It also has a GPS positioning system, complete with a Return To Home feature. Fret not; if your drone suffers from signal loss or low battery, it'll return to you automatically.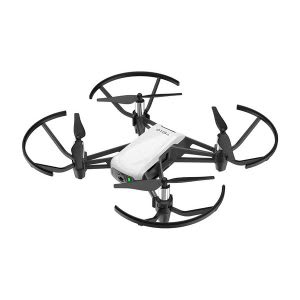 Check DJI Tello price below:
add_circle
Great for droning indoors
add_circle
Small and compact
add_circle
Programmable flights
remove_circle
No GPS navigation
remove_circle
Poor battery life
This kid-friendly drone is easy to operate, making it ideal even for beginners. You can learn to fly this DJI Tello in no time using the nifty Auto Take-off/Landing control.
It can record 720p of footage at 30fps and has a flight time of up to 13 minutes. At just 80g, the drone is lightweight enough to fit in your backpack without straining your shoulders.
Thanks to its 8D flips capability, you can also use the drone to perform aerial tricks - flip the drone up to eight different directions using the controller. Another notable feature is the Altitude Hold, which allows you to stabilise your drone in a consistent height.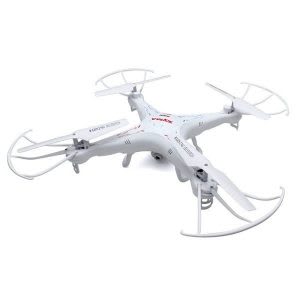 Check Syma X52C Drone price below:
Although it's affordable, the Syma X52C drone is far from being flimsy as it's equipped with a few nifty, professional-looking features. It has a six-axis gyro system, to ensure your drone is secure and stable when flying. There's a 2MP camera as well that can capture decent photos and videos of up to 720p resolution.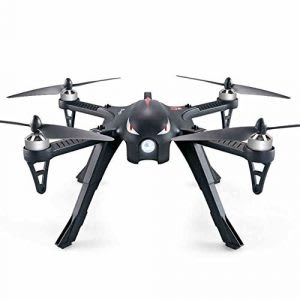 Check MJX B3 Bugs 3 Drone price below:
Powered by the MT1806 1800kv Brushless Motor, the MJX B3 Bugs 3 has a high-energy efficiency. Not to mention the motor gives your drone enough juice to operate in a reasonably yet speedy mode.
This device holds a maximum weight of 230g, allowing you to attach your action camera like a GoPro. It can fly to up 18 minutes at a maximum of 300 metres with its large 1800mAh battery. The drone also uses 2.4GHz frequency for its transmitter, giving you peace of mind when controlling the drone with minimum signal interference.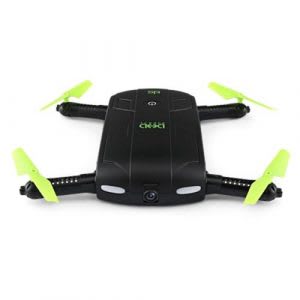 Check DHD D5 Mini Drone price below:
Here is an extremely budget-friendly drone worth considering. The DHD D5 Mini weighs as little as 0.195 kg. It is foldable and compact enough to fit inside your jeans pocket. You can record videos and capture photos with its 0.3MP camera and has a flight range up to 40 metres. This drone is built with a six-axis gyro system that offers better stabilisation. There's also the Altitude Hold feature that allows your drone to fly steadily and land smoothly.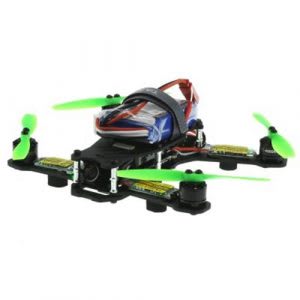 Check Tarot 130 TL130H1 Drone price below:
The Tarot 130 TL130H1 is a palm-sized little machine built as a racing drone for beginners. It uses the carbon fibre material and weighs only at 138g. This drone also uses a brushless motor rated at 4000kv, making it an ideal choice for racing purposes since it's long-lasting and reliable.
---
Related Articles