Every Malaysian will trudge to their nearest mamak, order a teh ais and cheer our badminton players on during matches. Our country is glorified by the production of worldly renowned badminton players – from Misbun Sidek to Olympic contender Datuk Lee Chong Wei, and more recently – Lee Zii Jia, who took the stage with his amazing backhand and defence moves. While skilful, these players need a good racket to showcase their performance – and so do you!
A good badminton racket is a game-changer on the court. You need to get one which suits you – but how would you know what registers as suitable, especially if you are a beginner? This article will provide some guidance. 
---
Top 10 Badminton Rackets 2021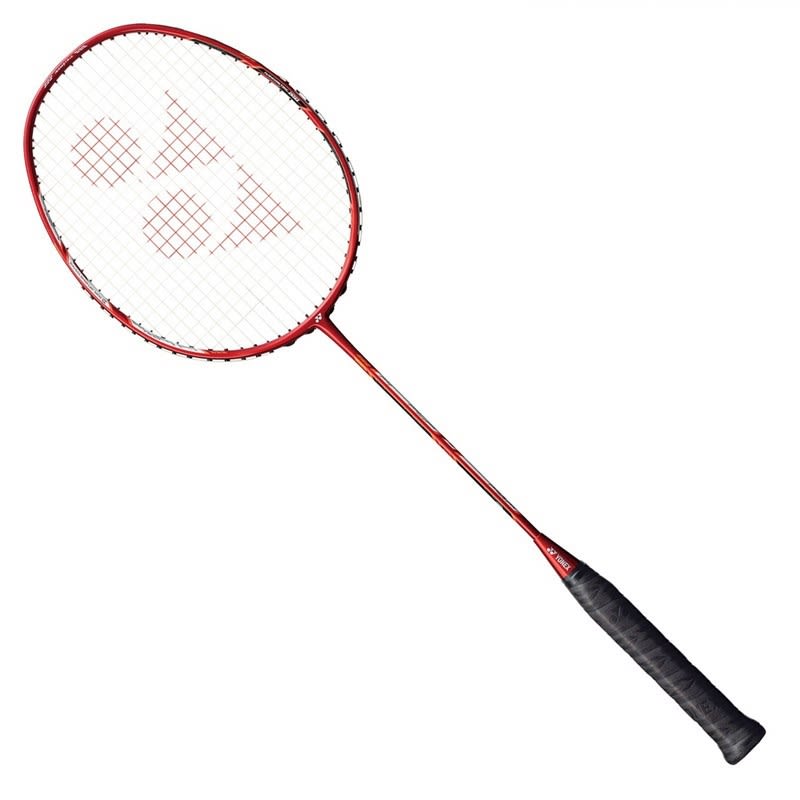 Check Yonex Arcsaber 10 Badminton Racket price below:
add_circle
Versatile for any tactic
Why It's Our Top Pick:
"Solid, reliable, and dependable. This is one racket that you must bring along on game days. Known for its manoeuvrability and endorsed by badminton legends like Taufiq Hidayat, the racket works wonders for tactical play. It is a very well-balanced racket, giving an even hit for both defence and offence, while also allowing you to perform backhand shots and smashes well."
Features:
The weight of the racket is a standard 3U (85-89.9g), though it comes in a 2U (90-94.9g) version as well. It has a stiff flex, good for heavy-handed players targeting powerful shots, and comes with an even balance. Players are recommended to string the racket to a maximum of 24lbs.
Testimonies:
The Arcsaber 10 has earned its reputation as one of the most powerful rackets in the world, having been in the market for many years. It's no surprise as it is suitable for all types of players. The balance allows room for backhand and smashes practice as well while being a sustainable tool for longer play.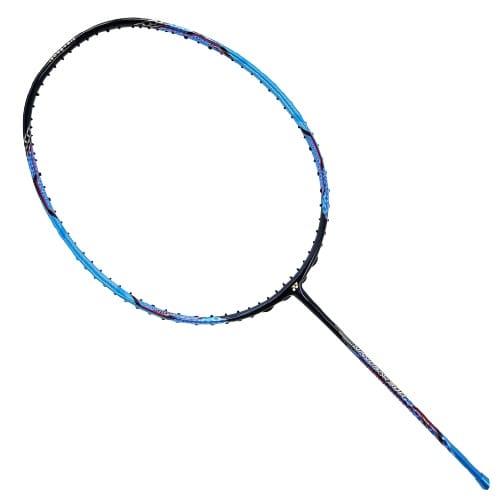 Check Yonex Nanoray 900 Badminton Racket price below:
add_circle
Aerodynamic frame for power shots
Playing in a doubles game is no easy feat – you need to be fast and also be coordinated with your partner at the same time. Usually, head-light rackets are recommended to doubles' players as the weight allows them more energy and space to be quick on their feet. At the same time, they can focus on their defence. This is where Yonex's Nanoray range shines through, as the technology accompanying the racket ticks all the boxes. 
Features:
This racket comes with a 2U and 3U version and comes with technological advancements. Its frame is thicker on the upper and lower parts, with a flexible middle to allow for smash hits on a steeper angle and excellent drop shots. The intense flexibility will cup the shuttlecock on a longer retention period, ensuring that net plays are solid. 
Testimonies:
Players are glad to have a racket that is both lightweight and also crafted for more powerful shots. The frame created to counter air resistance is beneficial especially to the player at the rear for the formation of a basic double.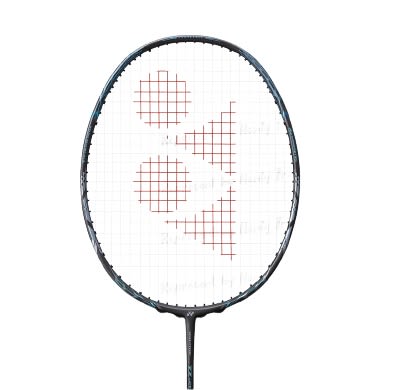 Check Yonex Voltric Z Force 2 price below:
add_circle
Great for smashes
remove_circle
Speed is compromised
We go "Woah!" every time Lee Chong Wei smashes during a match, and this racket has contributed to that. The Voltric Z Force 2 has been used by many famous players – including Lin Dan and Chen Long. There is a reason why! This racket is made for professional players with a strong smash play, as its heavy-head provides the extra force needed. It is not made for everyone, as it requires some experience and skill to manoeuvre, but wielded by the right person, it is a monster on the court. 
Features:
Potential users can opt for the 3U or 4U version. It has a heavy head and an extra stiff shaft. Thus, it is more suited for advanced players, as it requires a good wrist flex and higher stamina to use. This is because the force and power provided by the Voltric also come along with its weight. 
Testimonies:
Players who use the racket are enthused about its ability to deliver very solid and powerful hits. Speed will, however, be a factor that is compromised in favour of weight, and this racket does not do so well for defence and backhand movements.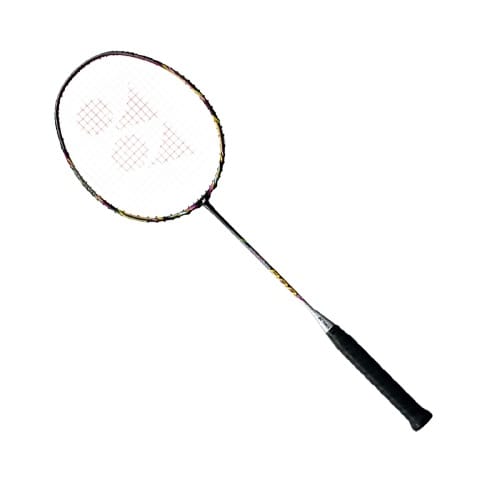 Check Yonex NanoRay 800 Badminton Racket price below:
add_circle
Great manoeuvrability
remove_circle
Not as powerful for smashes or drop shots
Lightweight rackets are made for speed. This is great for doubles play, or where you prefer playing on the defensive. Yonex introduced their NanoRay range specifically to cater to people who prefer this kind of gameplay. The lightness of the racket does not compromise its power, as the racket is infused with X-Fullerene technology to allow deeper hits as well.  
Features:
One can opt for a 3U or 4U weight. Because of the aero-frame of the racket, it is excellent when cutting through air resistance – which then ensures better control during trickier games. Its shaft is stiff enough to produce heavier shots, despite its light nature. 
Testimonies:
Most users find it a pleasant experience to play with this racket, mainly because it is so easy to use. Some do find it lacking in delivering smashes or drop shots as it requires more strength to be put into arm swings, meaning that users must be careful not to sustain an injury.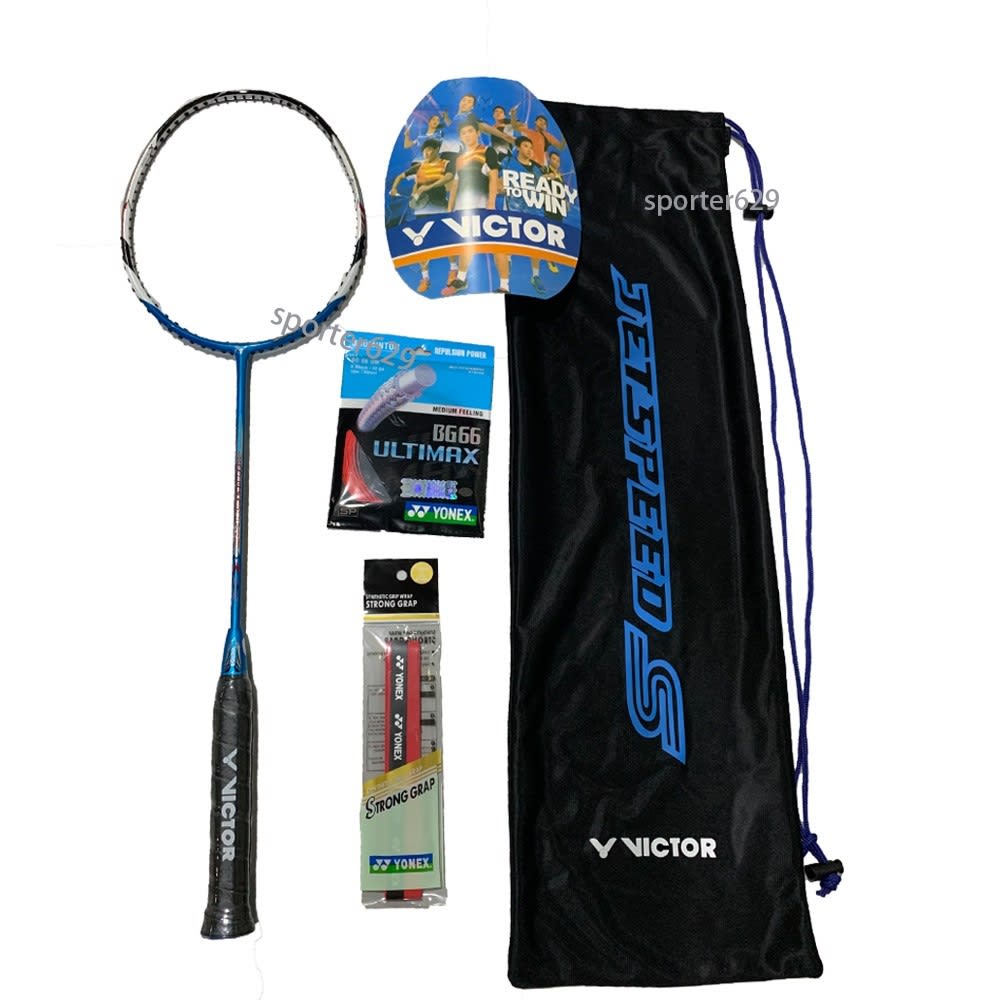 Check Victor Brave Sword 12 Badminton Racket price below:
add_circle
Powerful racket
add_circle
Does not compromise on speed
A smash is such a jaw-dropping move – and a successful one secures your victory with a stunning performance. To be able to achieve such gameplay, a powerful racket is needed. The Victor Brave Sword is the best of both worlds – heavy-headed enough to send resounding waves through the shuttlecock but with features aiding in the player's agility. 
Features:
Victor's Brave Sword 12 comes in a 3U and 4U weight option and has an even balance – making it an all-rounder racket, capable of handling all types of gameplays. The rating system from Victor gives it a 3/5 for shaft flexibility and head weight. It is slightly longer than regular rackets – bolstering a 675 mm length. This adds to its power, but also means that more experienced players are more suited to it, as a certain skill level would result in better performance. 
Testimonies:
It is touted as a great racket for smashing, while the longer length aids by providing strong swings. This also enables the racket to be used for offensive and defensive stances. The racket performs well for netplay, too.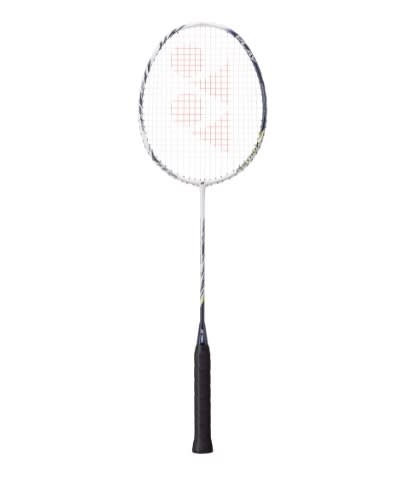 Check Yonex Astrox 99 price below:
add_circle
Strong smashing ability
remove_circle
Not as great in terms of speed
The Astrox 99 is the successor to Astrox 88D, though it is not exactly a replacement. Astrox 88D is an all-rounder, while the current model is a strong contender with the Victor Bravesword 12 in terms of its smashing power. Force stemming from the head is evenly distributed, and the result is to provide crisp and solid shots. 
Features:
Like most rackets, the Astrox 99 comes with 3U and 4U options. It is head-heavy and has a stiff shaft. Similar to its predecessor, the material used for the racket is a combination of H.M. Graphite and Namd – light enough to make up for longer games and lower the chance of fatigue. 
Testimonies:
A smash-favourite amongst players, though it is not as versatile as the Astrox 88D. Clears and drop shots are easy to achieve with this racket, though the netplay is a bit harder to achieve on such a heavy-headed model and the speed is compromised slightly.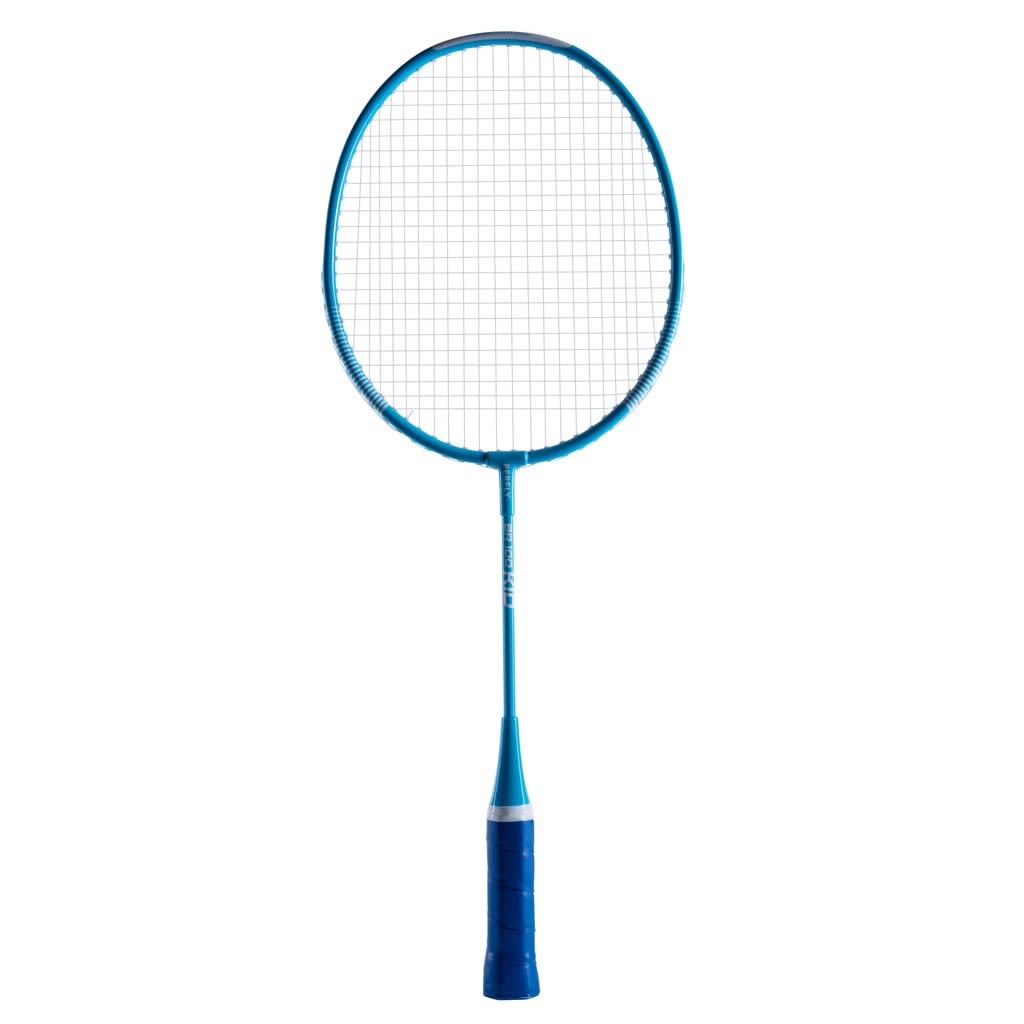 Check Decathlon Perfly Kids Badminton Racket price below:
add_circle
Great size for kids
Starting them young? The Perfly kids' racket is the perfect size for your little ones. Available in pink and blue, it is very affordable. This is the racket that will fulfil your children's aspirations to become the next great badminton player of all time!
Features:
The length of the racket is shorter, at 540mm. Hence, it is suitable for younger kids who are shorter. Its aluminium head and steel shaft make the racket very durable, which is great especially because your child might not be as coordinated during their learning stage. Overall, the weight of the racket is about 85g. 
Testimonies:
Kids love the colour of the racket and the height is just right for them. Because it is not too heavy, there are no issues with manoeuvrability. Of course, the price is a steal as well for a good quality racket.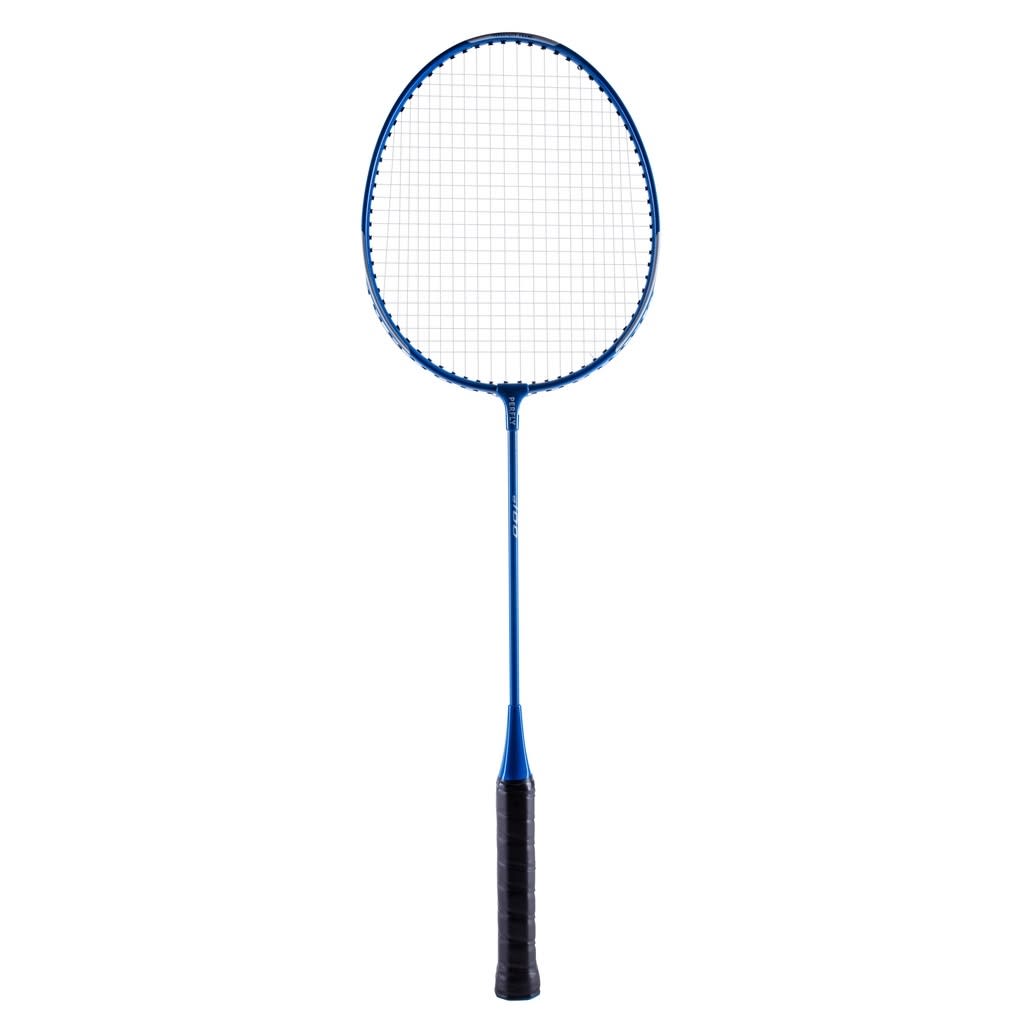 Check Decathlon Perfly Badminton Racket price below:
remove_circle
Not as powerful as other rackets
After seeing the price of the rackets above, you may think that badminton is a rich person's game. Fear not, for we've always got a budget-friendly option! This heavy-headed model is powerful on the court and comes in a striking peacock-blue colour. This is the heaviest racket on our list. 
Features:
At a 1U range, this racket is a whopping 105g! The frame is made of aluminium, a very durable material, and has a length of 665mm. It is crafted with an isometric shape per most badminton rackets, which helps to reduce air resistance during swings. 
Testimonies:
Most users are happy that the price is very affordable. It is relatively easy to handle and is suited for casual games with the family. That being said, the racket is an entry-level model, so some may find that it is not very powerful.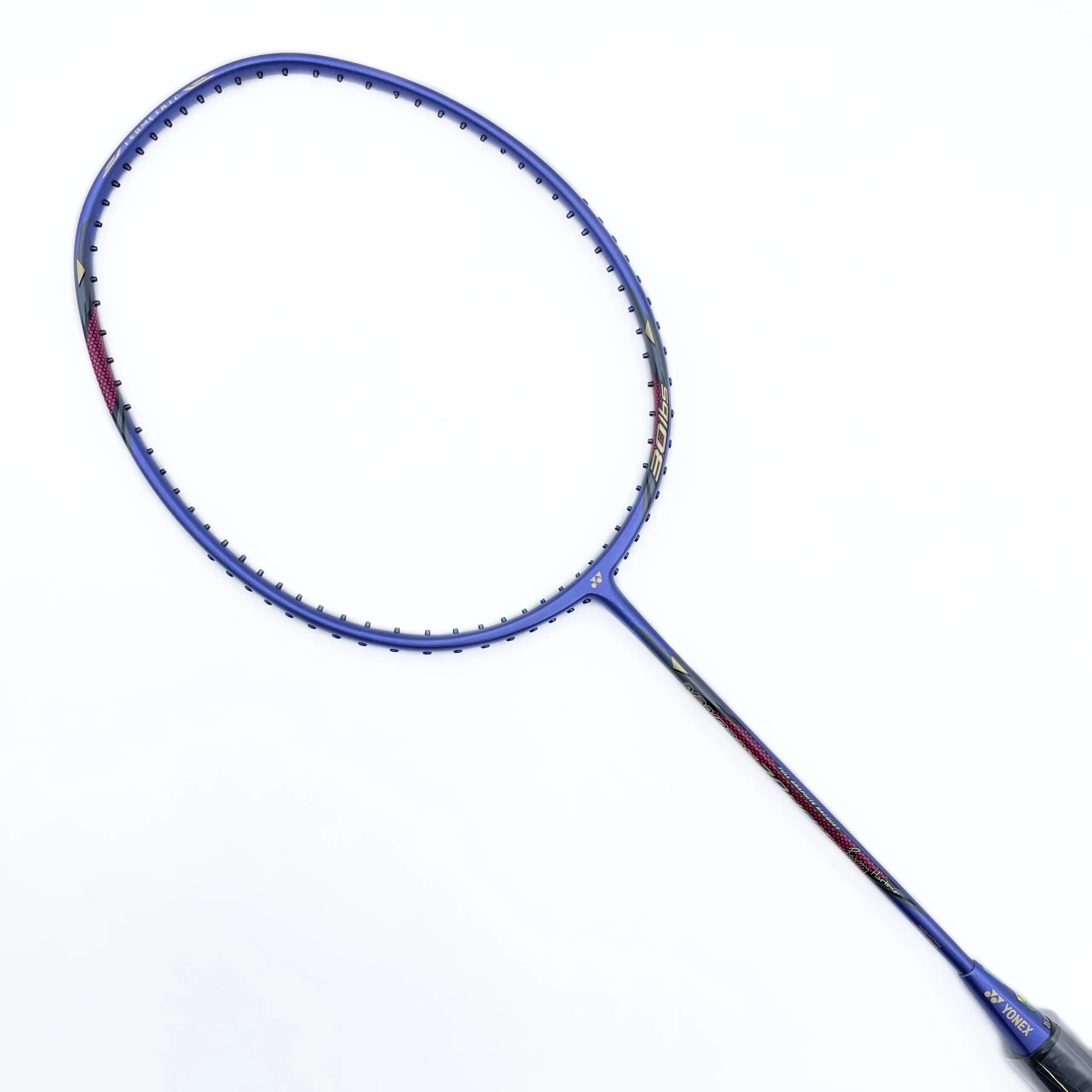 Check Yonex Nanoray 70 Light price below:
add_circle
Suitable for beginners
add_circle
Reasonable price
Features:
Aero-box frames on this racquet aid to reduce air resistance, allowing air to move more quickly across the curved surface when being swung, thus, increasing head speed and transmitting more power and thrust into shots.
It also features the YONEX Builte in T-Joint that forms a strong, one-piece frame that is torque-free by being moulded deeply into the layers of graphite where the frame attaches to the shaft. It has great potential to be an all-purpose racket and is ideal for double players because it is light and manoeuvrable.
Testimonies:
The Yonex Nanoray 70 Light is a good option if you're seeking a beginner's affordable badminton racquet. The Nanoray Z-Speed is evenly balanced and has a strong graphite frame, giving you complete control over the shuttlecock without slowing you down. The racket looks as nice as it plays and comes in two vibrant colours.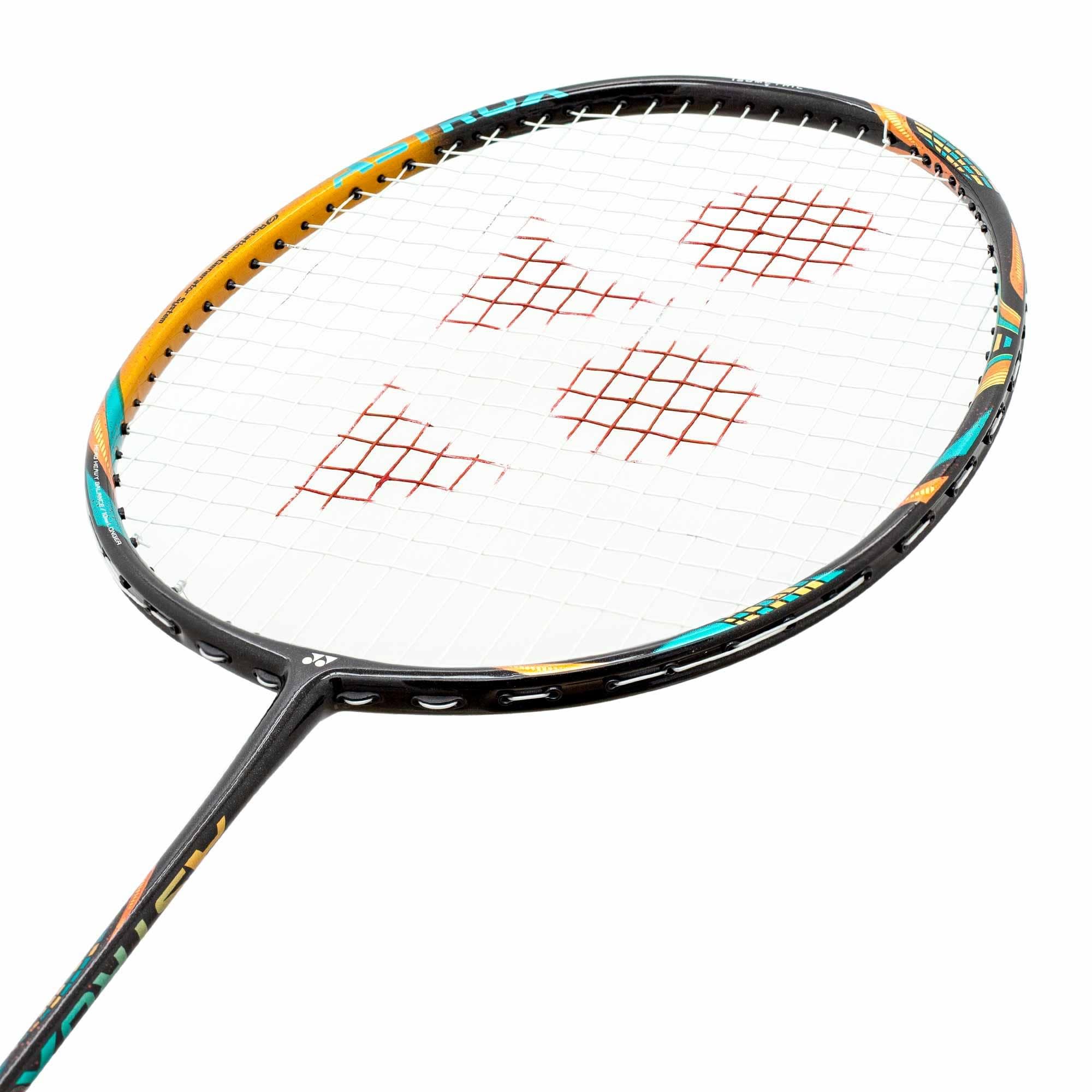 Check Yonex Astrox 88D Pro price below:
add_circle
Deadly gameplay
Features:
This is a heavy-headed model, with a 3U or 4U option. The shaft is as flexible as it was before because it is built of Namd and H.M. graphite.
The deadly combination of heavier swings and more weight is spread out evenly through this racquet making it lighter than the original one, still allowing the player to perform a strong swing on the court.
Testimonies:
The 88D Pro is an upgrade from the Yonex Astrox 88D. With this racquet, it is a little bit quicker than the original which gives you an advantage in defence and the swings are really nice. 
There's also been a shift in the weight with this particular racquet as its weight seems to be a little bit more evenly spread so the user doesn't feel its top section to be heavier than its body.
---
How to choose a badminton racket?
To choose a good racket, regard must be given to the weight of the racket, shaft flexibility, balance, string tension, and grip. First, ascertain your skill level and what you wish to achieve on the court. If you are a beginner, it is good to start with the 3U range (85-89g) and a more flexible shaft as your arm strokes are likely to be slower. 
Intermediate or advanced players should know their roles on the court. If you are a power-hitter with a strong smashing game, a head-heavy racket accompanied with higher tension stringing would greatly aid in your game. If you are experienced, you can opt to get a racket with a less flexible shaft to amplify your hits. 
On the other hand, if you are a doubles' player, go for a head-light racket around the 4U range (80-84g). This will give you the speed you need to counter shots, especially on a smash defense.
---
Now that you are well-equipped, ready to be the next Lee Chong Wei?
Related articles