Can't afford a pricey water purifier? That's okay. There now many best water filters that are just as good as the best water purifiers in Malaysia.
We've always been told to drink lots of water as it's good for the body, but very seldom are we told to drink filtered water because it's safer and healthier. Drinking filtered water has many benefits, and is the one simple ingredient that can help protect the body against sicknesses, which means healthier bodies.
A water filter cleans tap water through its filtration system. It works to remove contaminants, sediments, chlorine, and other harmful particles that one can find in unfiltered water.
Before you get started on your hunt for the perfect water filter, here is a review suggestion list of the best water filters in Malaysia.
---
Table of Contents
---
Why you need a water filter and is it worth it?
You may be surprised to learn that tap water in Malaysia is actually safe to consume. The level of particles in Malaysian tap water is generally below permitted levels, and the water quality is regularly monitored based on global quality standards.
BUT the pipes that deliver water to our homes are almost hundreds of years old, which means that they are dirty, rusty, and may contain moss build-up. So, it's still a bad idea to drink water directly from the tap.
This is where a water filter comes in to solve your problems. By removing all sorts of contaminants such as pesticides, heavy metals, chemicals, and chlorine, a water filter provides better smelling and better-tasting drinking water.
As we drink up to 3.7 litres of water per day, a good water filter is definitely a worthwhile investment if you want to achieve better overall health.
---
13 Best Water Filters in Malaysia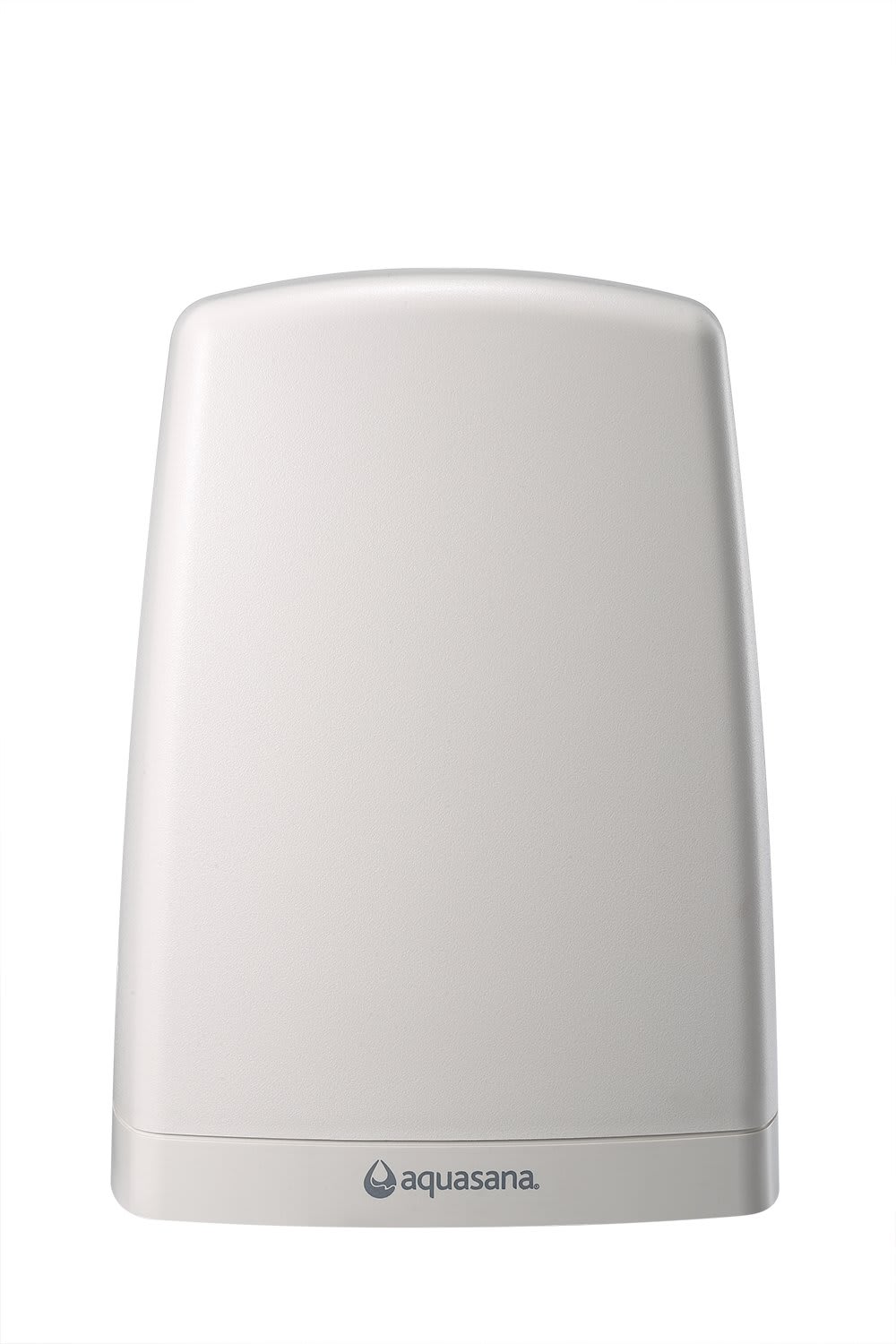 add_circle
Many certifications from NSF including the uncommon PFOA and PFOS certification
add_circle
Easy installation
Being one of Aquasana's best-sellers, the AQ-4000W-DVPI Water Filter promises to remove up to 99% of lead content as well as 77 other unwanted substances in water. It is designed with 2 cartridge filters that'll clean the water and improve its taste.
This filter is certified by NSF to be able to remove undesirable odours as well as wipe out pesticides, herbicides, organic compounds, and chlorine from the water. Not just that, but its claim of eliminating PFOA and PFOS are also approved. The said synthetic substances can potentially destroy our health.
What's more, its easy installation ensures that everyone can obtain high-quality water without breaking a sweat.
---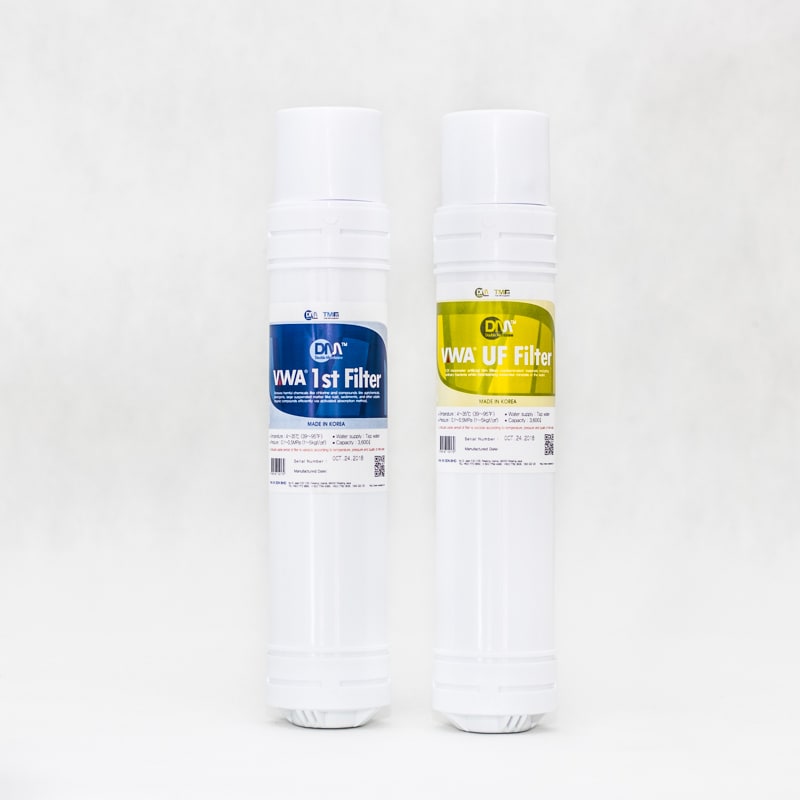 add_circle
Exceptional 0.01-micron filtration level
add_circle
Dual filters that work in removing unwanted contaminants while balancing ions, minerals of water
The MMP Twin Filters from VWA offer exceptional water filtration with a filtration level of 0.01 micron. Such a filtration size is found to be comparable to one found in a kidney dialysis machine!
Its first filter is made of ACF Fiber Activated Carbon. This filter targets clearing chlorine, chloramines, and large particles like rust and dregs out. The ACF carbon filter also removes harmful, volatile organic matter in water.
As for its second filter, it is made up of 3 ceramic parts namely M, P, K. They work to filter out toxins and bacterias as well as maintain the ions and mineral content in the water. With that being said, we will only get the good, essential minerals from our drinking water.
---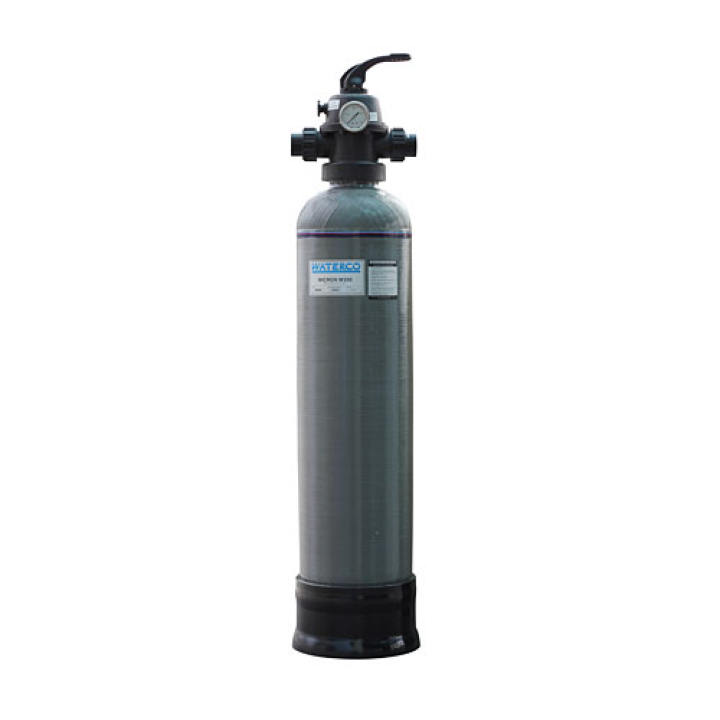 add_circle
Corrosion and ultraviolet light resistant outer layer
add_circle
Fibreglass wound inner layer that can withstand 700kPa pressure
add_circle
Requires minimal maintenance and is long-lasting
add_circle
Double filters to filter water effectively
The Micron W250 Water Filter from Waterco is perfect for anyone who is looking for an outdoor water filter. Why? That's because the exterior of the water filter is coated with materials that are resistant to ultraviolet and corrosion!
The inner tank is just as sturdy too. Designed with fibreglass wound filters, this filter can endure up to 700kPa pressure and is less susceptible to leakage when compared to steel filters. These features ensure a durable water filter with minimal maintenance needed.
Moreover, the water filter is equipped with double filters too. The system reduces ammonia and iron content, balances the pH level, and improves backwash to enhance water filtration.
In short, this is your reliable guardian for a clear water supply!
---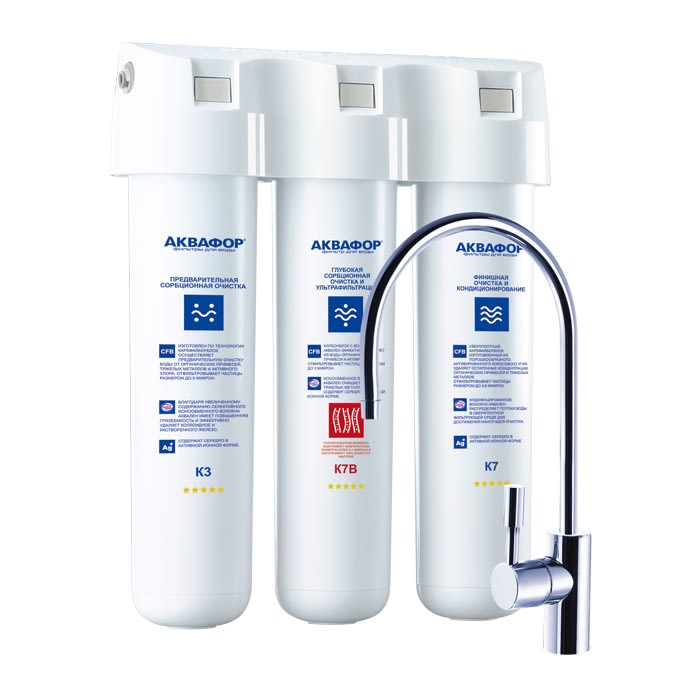 add_circle
Installation service available
add_circle
Cartridges that have silver impregnation to prevent bacteria growth inside
Tap water may be unsafe to drink, but with the Aquaphor Crystal Eco Under Sink Water Filter-Purifier, it's possible to drink right from the tap without getting a tummy ache.
With a 3-stage filter process that removes particles down to 0.1 micron (which is practically all bacteria) and any remaining taste or odour, this water filter makes it truly safe and convenient for you to drink water.
The best part is, since it's an under-sink water filter-purifier, it won't take up precious kitchen countertop space. Users have also commented that due to its slim design, it doesn't take up much space.
---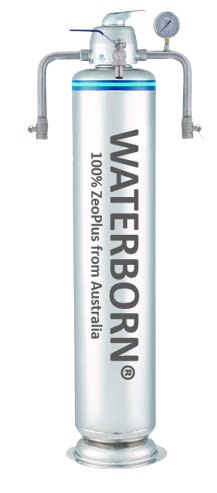 add_circle
Low-maintenance
add_circle
Made from stainless steel
add_circle
Good for removing odours
Imported from Australia, the Waterborn Master Outdoor water filter does an excellent job of filtering water for the entire household. The filter is best known for inhibiting the growth of ammonia and chloramines in water, the culprit behind the chlorine odour. In turn, the removal of the chlorine odour reduces skin and eye irritations.
The water filter is extremely low-maintenance; to clean the filter, all you need to do is turn the MVP handle to "backwash" to let all sediments flow out until the filter is clean, and then turn the handle to "rinse" to ensure that the filtration water is clean.
---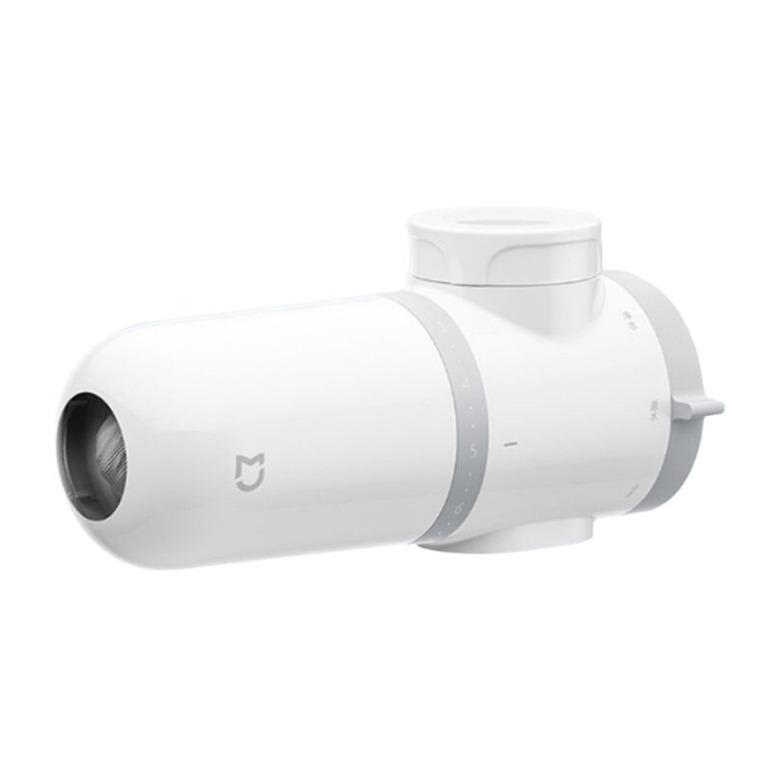 add_circle
Simple installation
add_circle
3 water outflow modes
remove_circle
Need to regularly replace the filter element
A faucet water filter such as the Xiaomi Mi Mijia Faucet Water Purifier is one of the simplest water filters out there. With a super easy installation process, you can get it installed in no time.
The main reason to get this filter is that it has a 4-layer filtration process which effectively removes harmful particles down to 0.1 micron, making every drop healthy.
However, do take note that the filter element is only useful for one year under normal use, which means that you will have to replace it regularly.
---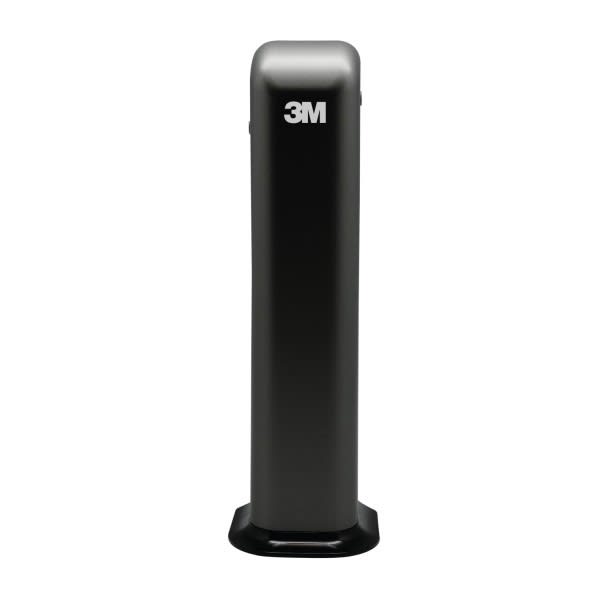 add_circle
Easy to maintain
With a sleek and minimalistic design, the 3M Indoor Water Filter CTM-01SE allows you to place it either on the wall or countertop. Maintenance is pretty simple as well as it only uses one water filter cartridge which utilises a highly efficient carbon block to clean water.
This water filter is able to fulfil all your needs of having clean water to wash and cook your food with. It can filter out particles of up to 0.5 microns in size and can get rid of the likes of chlorine taste and odour, protozoan cysts, Asbestos, lead and more.
---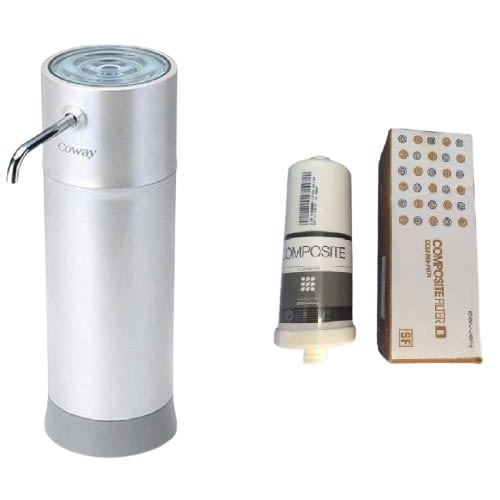 add_circle
Easy to install and maintain
add_circle
Compact design
The Coway Genie Water Filter P-07IU allows you to have immediate access to clean and filtered drinking water without affecting your kitchen space.
With a 3-stage filtration system, the water purifier's direct connection to the faucet means that it's able to produce 4 litres of water per minute without any need for a storage tank. And because it is equipped with a non-electric direct drinking system, you can directly get water to drink right away too!
Aside from the affordable price, this is truly a very energy-efficient product for most users!
---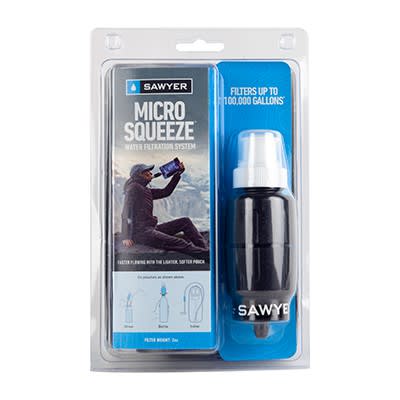 add_circle
Can drink directly from the water source
For folks who love to go backpacking, the Sawyer Micro Squeeze Mini Water Filter will be a useful tool during your adventures. You can now enjoy clean and safe drinking water wherever you go, as the water filter is not only compact and lightweight, but also has the ability to remove 99.99999% of bacteria.
You can even drink directly from the water source, as it traps contaminants while allowing decontaminated water to pass through freely. This eliminates the need to store water inside the filter.
Most importantly, owning this mini water filter means that you do not have to constantly purchase bottled water while travelling, which is better for the environment.
---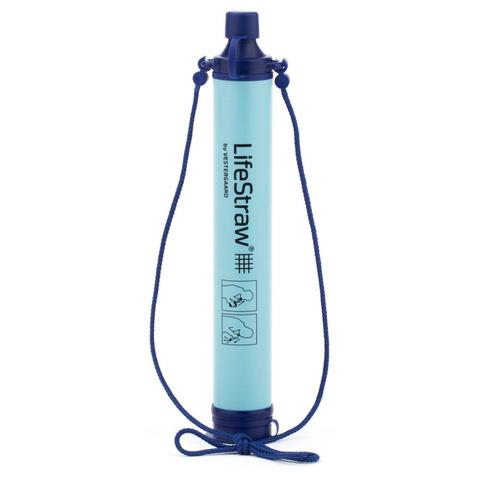 add_circle
Unlimited shelf life
Similar to the Sawyer Mini Water Filter, the LifeStraw Personal Portable Water Filter is a great companion for camping, hiking, and other outdoor activities due to its portability. It's basically a survival tool, transforming microbiologically contaminated water from rivers, lakes, or other water sources into clean, safe drinking water.
The LifeStraw Water Filter has been tested to be extreme durable, as it is able to face even the harshest conditions outdoors. And so, it's a must-have if you love venturing outdoors. Lifestraw will filter your water from all types of bacteria, parasites, dirt, sand, and even microplastics.
---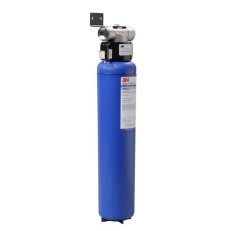 add_circle
Made from pro-grade stainless steel
To provide clean drinking water for the entire house, you could consider the 3M AP902 Outdoor Water Filter. It's made from stainless steel so you don't have to be concerned about rust contaminating the filtration process.
To add on, the water filter utilises large ports, allowing a great volume of water to flow freely, which ensures medium to high water pressure.
All in all, it's a value buy, as many users have praised how the 3M AP902 Outdoor Water Filter has been able to significantly improve the water quality in the house.
---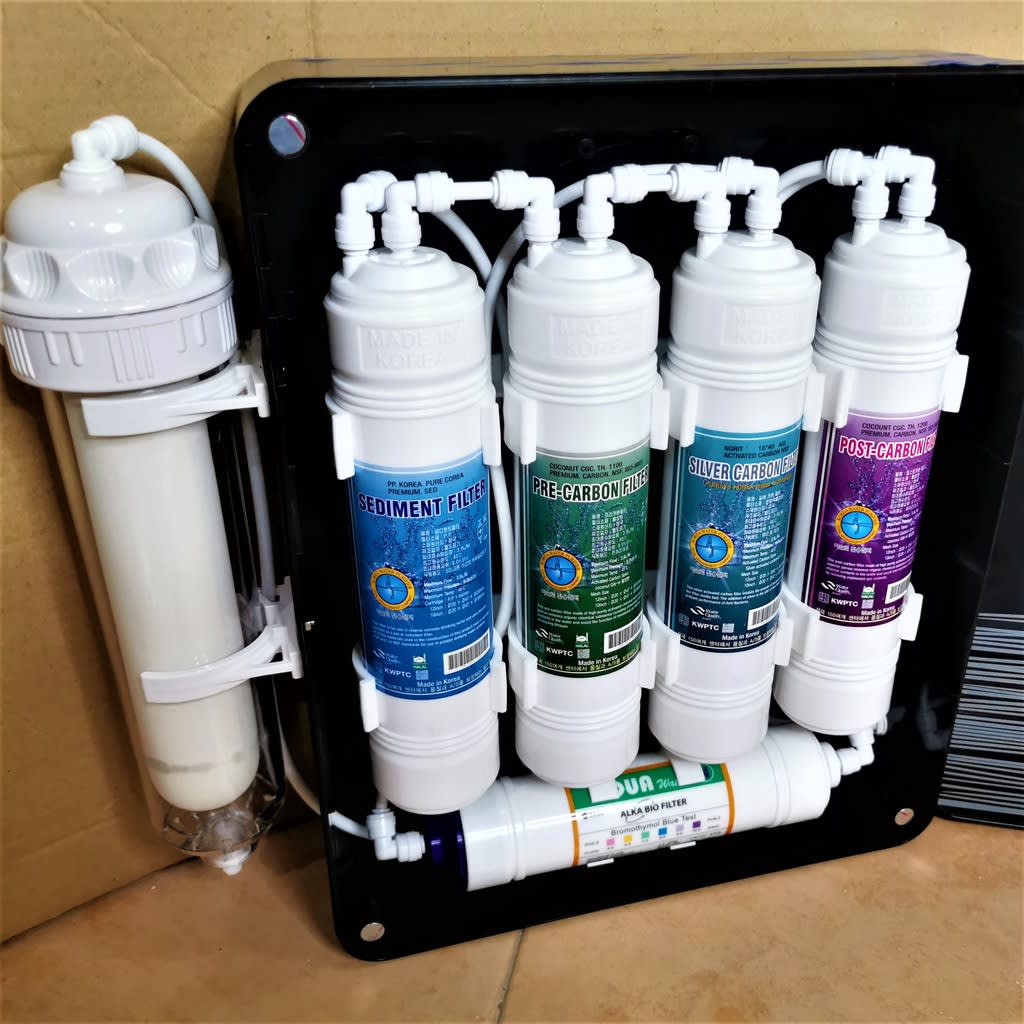 add_circle
Intense water filtration system
Alkaline water has a higher amount of hydrogen, which provides better hydration than regular drinking water. Due to its higher pH level, it's also able to neutralize the acid in your body. Because of all the benefits alkaline water can bring, you should definitely consider investing in an alkaline water filter such as this Alkaline Water Filter System K-3000.
This water filter is able to transform tap water, which is known to be highly acidic, into healthy alkaline water that is free from musty odour as well as contaminants like soluble lead and chlorine. And you're promised a completely safe supply of water thanks to the seemingly intimidating multi-level filtration system.
Not forgetting to mention, it's made of materials that ensure your water supply is free of rust as well.
---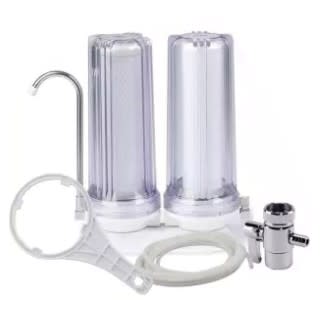 add_circle
Easy to maintain
add_circle
Easy to install and use
Although an OEM water filter, it's not hard to see why it is the best-rated water filter in Malaysia for several reasons.
This is a simple water filter that uses PP sediment and CTO (Chlorine, Taste Odour) carbon filters. As such, it is suitable to gain access to clean water that's suitable for cleaning and cooking. Its design is kept simple so that when it's time to change the filter cartridge inside, one need only open the plastic casing and directly change them.
Despite the seemingly fragile set-up, most users find the set durable and sturdy in terms of their built. Not to mention, the filter is quite affordable too!
---
More: Pour Your Own Pint (Of Water) with these 9 Water Dispensers
Disclaimer: The pricing shown is just a good indication of how much these products are worth. The prices could change based on the e-commerce promotions that are going on. If some of the products are not available, do email us at [email protected] Thank you!