It is important to stay hydrated often especially when you're involved in outdoor activities. Proper hydration is getting the right amount of water for your body weight; use an online calculator to get the correct measurements.
Remember to drink water before, during and after exercising, as it helps regulate your body temperature and transport nutrients around to give you energy. Additionally, it lubricates the joints and digests nutrients to repair damaged muscles during your exercises.
If you don't like drinking water, mix it up with some mint, cucumber, kiwi or apple to give it that extra flavour. Bottles with infusers can do that job perfectly. We have listed some bottle options for you to choose from that will compliment your workout needs.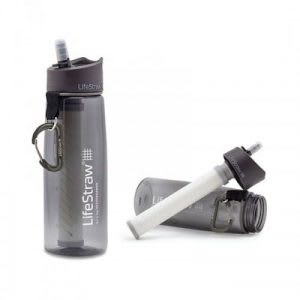 Check Lifestraw Go Water Filter Bottle with 2 Stage Filtration price below:
This water bottle with a filter comes with an activated carbon capsule to reduce organic chemical matters and chlorine. It's also designed with the fibre membrane technology to remove protozoa and waterborne bacteria including E-coli. If outdoor activities such as hiking and kayaking are your cup of tea, then this bottle is for you as it provides you with safe drinking water on the go.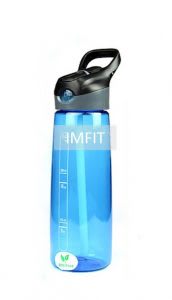 Check Sport Bottle with Straw price below:
This bottle is made from Tritan - a type of BPA-free plastic. It is impact resistant and durable with two colours to choose from: black or blue. Equipped with a handle and a straw for your convenience, it's also leak-proof guaranteed so you can carry it around with you anywhere.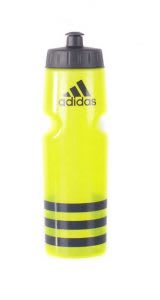 Check Adidas Performance Bottles price below:
This simple BPA-free sports bottle with the iconic three stripes design is suitable for the gym, running or football practice. It's also slim enough to fit bottle holders on bicycles or bring it with you anywhere. Extra brownie point: it is dishwasher-safe!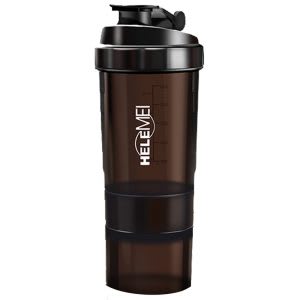 Check Smart Shake Gym Protein Shaker Sports Bottle 500ml price below:
This bottle will be your best buddy when you need that extra boost of protein before and after a workout. It comes with a stainless steel ball to blend and mix your protein shake to a perfect consistency. When you're done, rinse it with water, remove the bottom container, and turn it into a regular drinking bottle.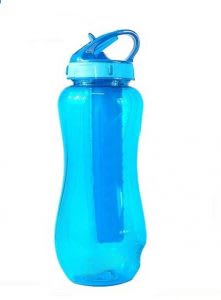 Check Cool Gear 32oz Horizon Water Bottle price below:
If you fancy some cold water after a strenuous workout, then this bottle with an ice stick is exactly what you need. It has a non-toxic freezer gel inside the ice stick to keep your water cold at all times. Before using the bottle, put the stick in your freezer for a few hours and you're good to use it.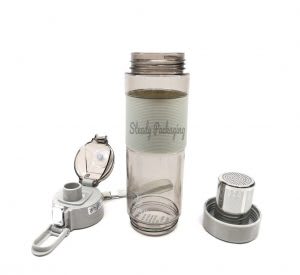 Check Portable Travel Sport Water Bottle with Infuser price below:
Are you a fan of lemon- or fruit-infused water for detox purposes? Then this water bottle is right for you. Apart from flavouring your plain water, it also gives you that extra boost of vitamins. And if you have family members or friends that dislike the taste of plain water, you can easily fix them a glass of lemon and cucumber mint water with this bottle.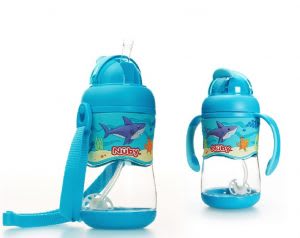 Check Nuby Tritan Flip It with 3D Vinyl Wrap price below:
Are you that outgoing type of person who enjoys picnics with your kids? Then you'll need this water bottle for your little ones, as it's made from durable Tritan from Eastman. This material makes sure the bottle will not dent or shatter; it's 100% safe for your kids. As for the straw, it's made from skin-soft silicone that is gentle to your children's tender gums.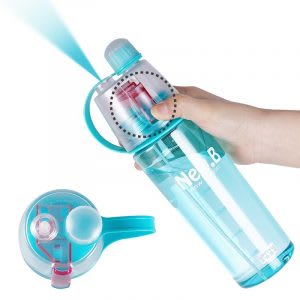 Check New.B New Button Sport Water Sprayer Bottle price below:
This BPA-free 2-in-1 water bottle is the perfect gift for your gym buddy who wants to look good after exercising. There are two sides to the bottle: one is for drinking, another is for misting your face to look hydrated and refreshed after an intense workout.
Related articles