Being a safe driver extends to ensuring your vehicle is in excellent condition in all aspects. Often, it is easy to overlook the cleanliness of our car's windshields and windows. But a fogged up or dirty windshield/window reduces road visibility and increases the risk of accidents.
To help you make cleaning your car's glass part of your car care routine, we've put together a list of some of the best car glass cleaning products on the Malaysian market today.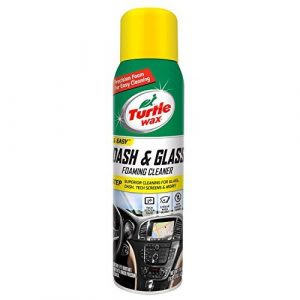 Check Turtle Wax Quick & Easy Dash & Glass Foaming Cleaner price below:
When it comes to car-care products, Turtle Wax is a sure brand to consider. Their Quick and Easy Dash & Glass Foaming Cleaner features a breakthrough UV protection formula that is effective not only on glass but also on the plastic and leathers of your car.
As a bonus feature, the cleaner also acts as a deodoriser, leaving your car smelling fresh and bright. Special polymers ensure that your glass gets cleaned without leaving any streak marks or abrasions, even on tinted windows. Application is also easy when used with the right Turtle Wax nozzle delivery system.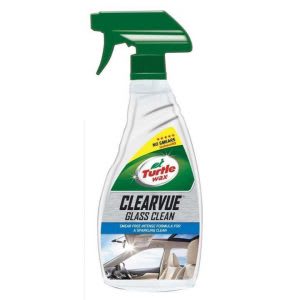 Check Turtle Wax Clearvue Glass Cleaner price below:
The second Turtle Wax product on our list, the Clearvue Glass Cleaner is a cleaning liquid purposely formulated to clean both internal and external automotive glass and mirrored surfaces. The high-strength formulation works on even the toughest stains and is also effective in removing tar, tobacco stains and finger marks without leaving any smears or streak marks.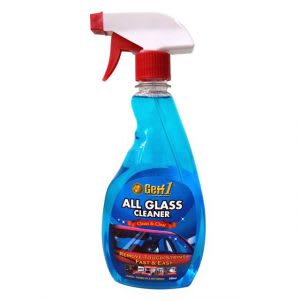 Check Getf1 Auto Glass Cleaner price below:
If your car windshield continuously gets dirty from driving through dusty roads and regular cleaning is required, this Getf1 Cleaner has you covered and allows you to clean your automotive glass repeatedly without incurring a high cost. Its easy spray bottle makes usage easy, and it is formulated to remove even tough glass stains.
Check CarPro CeriGlass Kit - Glass Polish & Cleaner price below:
Micro scratches on the surface of a windscreen can severely detract night vision when those scratches refract light from oncoming vehicles into your eyes.
But fret not, this polish & cleaner kit is able to remove minor imperfections through a blend of ceramic abrasives, cerium oxide and nanotech additives to return perfect clarity to your windshield. Application can be by hand or using a rotary buffer, and the solutions may also be used on surfaces such as metal and fibre.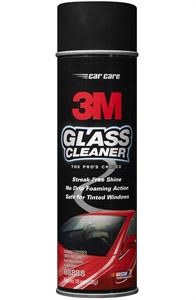 Check 3M Glass Cleaner price below:
Another world-renowned brand when it comes to car cleaning products is 3M. This non-flammable product has been safely tested on all glass surfaces as well as plastic, vinyl and polished metals surfaces.
Its aerosol can packaging makes for easy usage and it returns sparkle and shine to your car's glass without causing any glass streaks. However, note that due to a restriction on the delivery of aerosol products to Sabah and Sarawak by courier, the 3M Cleaner is only available to order in West Malaysia.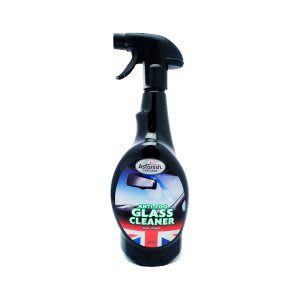 Check Astonish Car Care Anti Fog Glass Cleaner price below:
It's easy for vegans to worry that the products they buy have been tested on animals. But fret not, the Astonish Car Care Anti Fog Glass Cleaner has been certified and approved by the Cruelty-Free International Accreditation Board.
Effortlessly remove even the toughest grease and dirt stains from your glass surfaces with this cleaner. Anti-fogging agents in the solution are also helpful to prevent misting on the interior and exterior of cars. But due to courier restrictions, the product is unfortunately also non-deliverable to East Malaysia.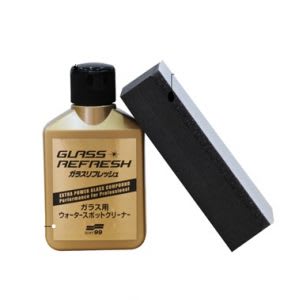 Check SOFT99 Glass Refresh price below:
If you are into car detailing, you may have heard of the SOFT99 brand. This Japanese brand is often considered a staple in the auto detailing scene and is well known for the effectiveness of their products. Developed to remove tough stains, this glass cleaner cleans stubborn oils, grease and water stains, which can be especially annoying, inhibiting vision.
This product also doubles as a great glass polisher. A free sponge applicator is included in the pack and application itself is simple, with no need for any special protection as the cleaner is safe for contact with human skin.
Disclaimer: The pricing shown is just a good indication of how much these products are worth. The prices could change based on the e-commerce promotions that are going on. If some of the products are not available, do email us at [email protected] Thank you!