Some people may be worth melting for, but letting your food supply melt and go rotten is not a good idea. Thanks to the existence of freezers, the freshness of food can last longer. Freezers also help mums to save time as they can prepare meals earlier, and freeze them after. What lifesaving innovation! Discover these stunning freezers we've found for you.
---
Top 7 Freezers In Malaysia

Check Hisense Chest Freezer mini deep freezer FC125D4BW price below:
add_circle
Mechanical temperature control
add_circle
Good value for money
add_circle
Recessed handle
add_circle
Adjustable feet
Why It's Our Top Pick:
"This freezer isn't too bulky and can be easily slotted into a corner. It's decently sized so it would suit small families and doesn't cost too much. We are impressed with its features at this price point and have chosen it as our top pick."
Features:
Built with advanced LBA foam, it has a superior thermal insulation effect.
In freezing mode, the temperature can drop to as low as -30°C, helping you keep food frozen and fresh, preserving its nutrients. It can stay at 0°C for up to 135 hours after it is turned off.
The hovering door can be left open between 30° to 60° without you having to hold it, keeping your hands free for taking things out of the freezer.
Performance:
According to reviews, this is an effective freezer that's just the right size with a 128L capacity. It operates at a low noise level. One user did comment that the LED light doesn't turn on intermittently but this could just be a one-off glitch with that unit.

Check Butterfly Dual Function Chest Freezer BCF-W15 price below:
add_circle
5-year compressor warranty
This freezer doubles as a fridge. Two for the price of one.
Features:
Its 80L capacity is not too big or small. Equipped with an inner basket, you can use it to keep things more organised.
Performance:
Reviews say that it's of good quality and that it works well. The best part is that you can switch to fridge mode when you don't need to use the freezer. It's a great option for those who want the best of both worlds without having to buy a full-sized fridge or two separate appliances.

Check Khind Chest Freezer FZ295 price below:
add_circle
5-year compressor warranty
add_circle
Energy-saving LED light
add_circle
Quick freezing
With a capacity of 295L, this freezer is the largest on our list.
Features:
It has an adjustable thermostat to cater to your preference and needs. The inner cabinet is easy to clean and it's equipped with a free basket too.
You'll be able to see the contents of the freezer as it is lighted with visibility in its corners.
Keep your freezer secure with the door lock and key.
Performance:
It has received many 5-star ratings on both Shopee and Lazada. Its large capacity is a great buy at this price point. There does not seem to be any complaints about the functionality of this freezer.

Check Alpicool Freezer price below:
add_circle
Low power consumption of 45W
This freezer is perfect for you if you're always on the go.
Features:
Equipped with a DC power cable that's 3.5metres long, it can be connected to the car cigarette lighter socket. It also comes with an AC power cord.
The best part is that you have convenient remote control of the settings via the Bluetooth app on your phone. This freezer can get as cool as -20°C within an hour.
Performance:
With a 15L capacity, it's just the right size to take with you in your car.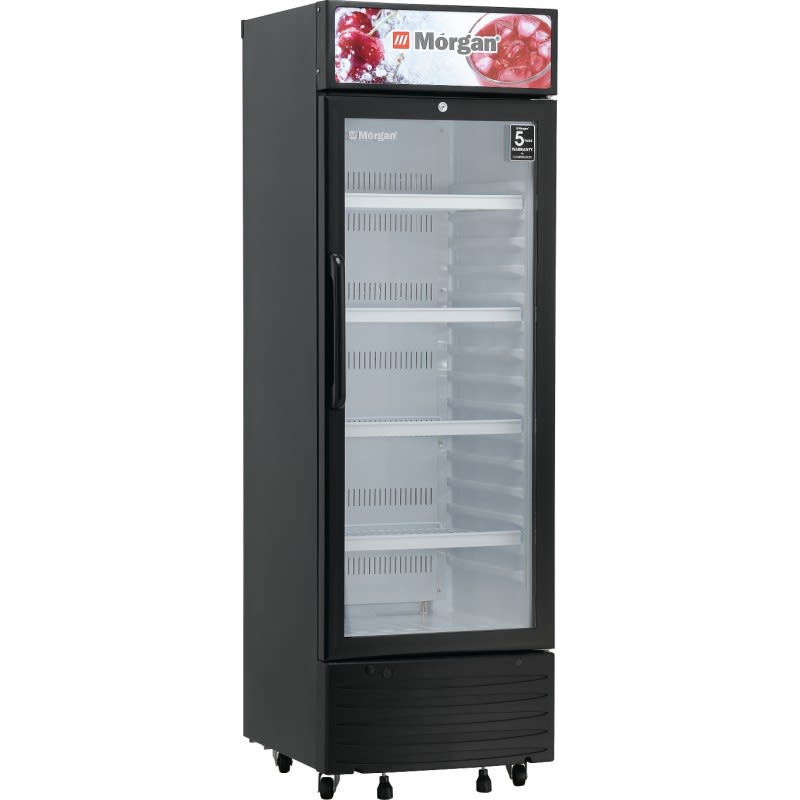 Check Morgan Showcase Display Chiller Freezer MCS-298 price below:
add_circle
Adjustable thermostat
add_circle
Supports up to 20kg
Upright freezers are a common selection for commercial use. This one by Morgan is a good buy.
Features:
Its clear glass allows for easy viewing of its contents and the single door makes it ideal for bakeries or convenience stores. Each shelf can support up to 20kg which makes it suitable for displaying food products, beverages, dessert, etc.
Performance:
This freezer comes with a 1-year warranty for labour & parts and a 5-year warranty for the compressor. It has an adjustable thermostat and a temperature range of 0-10°C so you can set the ideal temperature for the items you want to keep chilled.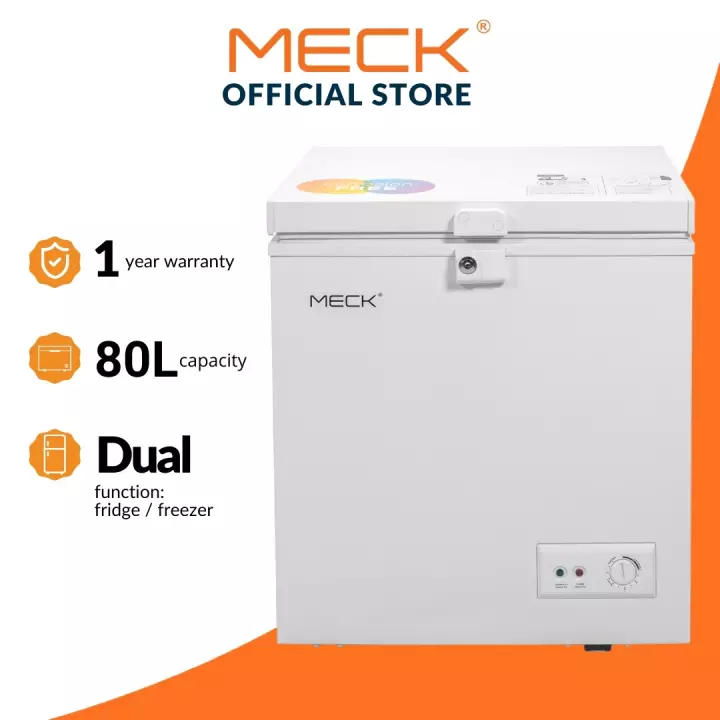 Check MECK Chest Freezer MFZ-60R6 price below:
add_circle
Comes with a lock
Perfect for those who need some extra storage for frozen food.
Features:
With an 80L capacity, this freezer should serve you well as its interior is made of epoxy which is durable. It's a dual-function freezer so you can even use it to refrigerate milk and vegetables. There's a 'deep freeze' setting too.
The temperature goes as high as 5°C and can go down to -24°C.
Performance:
Measuring 600x530x465mm, users say that its compact design doesn't take up too much space. It's perfect for storing milk, meat, and ice cream.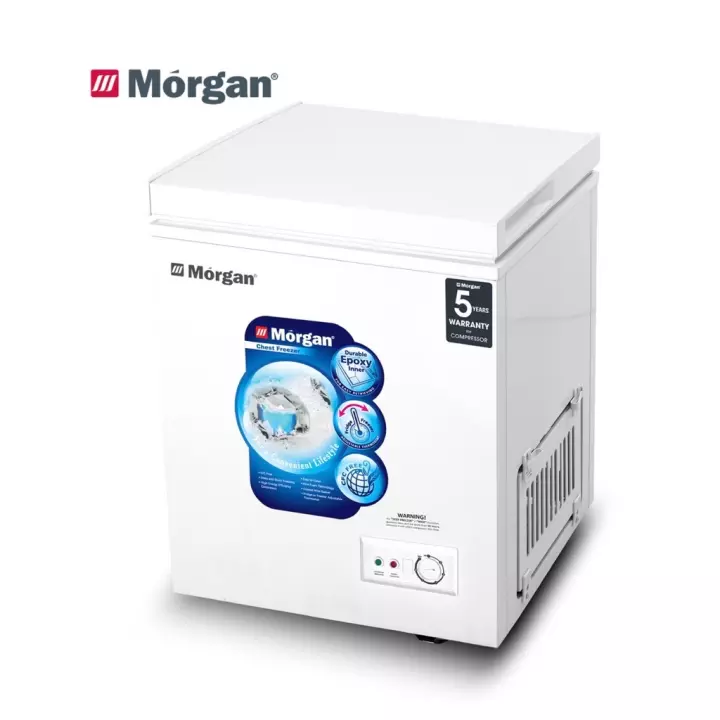 Check Morgan Chest Freezer MCF-WINTRY 68 price below:
add_circle
Comes with a basket
add_circle
Low power consumption
remove_circle
Small capacity
This Morgan model runs on a high energy efficiency compressor.
Features:
This freezer is on the smaller end with only a 61L capacity. Its inner body is made of durable epoxy and is easy to clean.
The adjustable thermostat means you can alternate between the lower and higher temperatures of a fridge and freezer to suit your needs. Plus, there's deep and quick freezing.
Performance:
If you're looking for a small freezer that's energy-efficient, this is a great option for you. This is not recommended for large families or those who need a lot of storage.
Related articles: