Though beds are essential for helping us get a good night's sleep, pillows are just as important. Sleeping on the wrong type of pillow causes strain on the head, neck, shoulders, and spine. When that happens, sleeping soundly will seem like a farfetched dream.
If you're looking for a new pillow to put your woes to rest, keep scrolling to learn more about our best picks of pillow brands that will have you sleeping soundly like a baby. 
---
Table Of Contents
---
Top 10 Pillows in Malaysia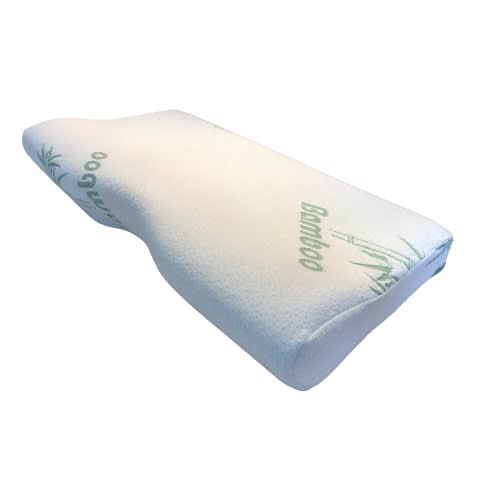 Check KOYOTO K-115 Contour Sleep Pillow price below:
add_circle
Removable cover
add_circle
Suitable for stomach sleepers
add_circle
2-year warranty
remove_circle
Pillow may be a little low for side sleepers
Why It's Our Top Pick:
"A comfortable pillow allows you to sleep comfortably. The "wave and centre" concave design of this pillow will suit the natural shape of your head and neck, providing full support while you sleep.  
Apart from that, this pillow also supports your spine. It relieves any cervical strain, neck/shoulder pain, and even tension headaches! Enjoy peaceful sleep as this pillow helps prevent snoring and sleep apnoea thanks to its wave shape design."
Overview:
KOYOTO K-115 Contour Sleep Pillow contains anti-bacterial and dust mite-resistant premium foam. Its outer cover is made from bamboo/rayon which is breathable. The best part is that any normal-sized pillowcases can fit this pillow. 
Testimonies: 
Capturing raving reviews, users commented that they no longer suffer from any neck pains  or stiff shoulders after sleeping on this pillow. Reasonably priced, this pillow has many benefits.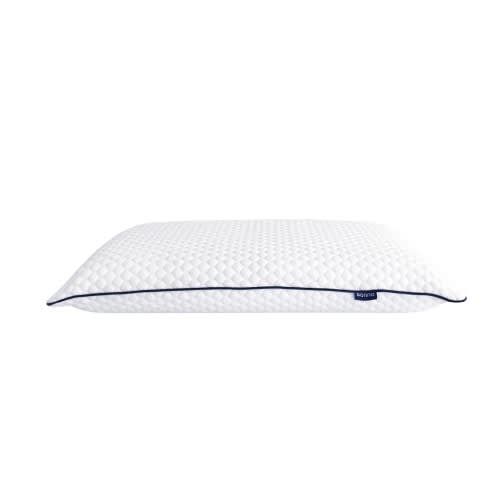 Check Sonno Memory Foam Pillow price below:
add_circle
Spinal alignment
add_circle
Pressure relief
add_circle
Dust-mite resistant
add_circle
2-year warranty
add_circle
Suitable for different sleeping positions
Be it back, head, or strain, this Sonno Memory Foam Pillow is your saving grace!
Overview: 
Made of memory foam that's CertiPUR-US ® certified, this pillow is free from any harmful chemicals. Its shape contours according to your head and neck to provide support. This makes it ideal for various kinds of sleepers; back, side, and stomach sleepers. 
Besides, its honeycomb-patterned fabric cover provides optimal comfort and breathability. This feature also protects the pillow from oil, sweat, and dirt, and is easily washable. 
Testimonies:
Garnering positive reviews, users couldn't be more pleased with this pillow. Some complimented that it's great for relieving stiff necks and is suitable for side sleepers as well. However, one review did mention that while it's comfortable when sleeping on their back, it is a little soft for sleeping on the side. Although, this could be a matter of preference.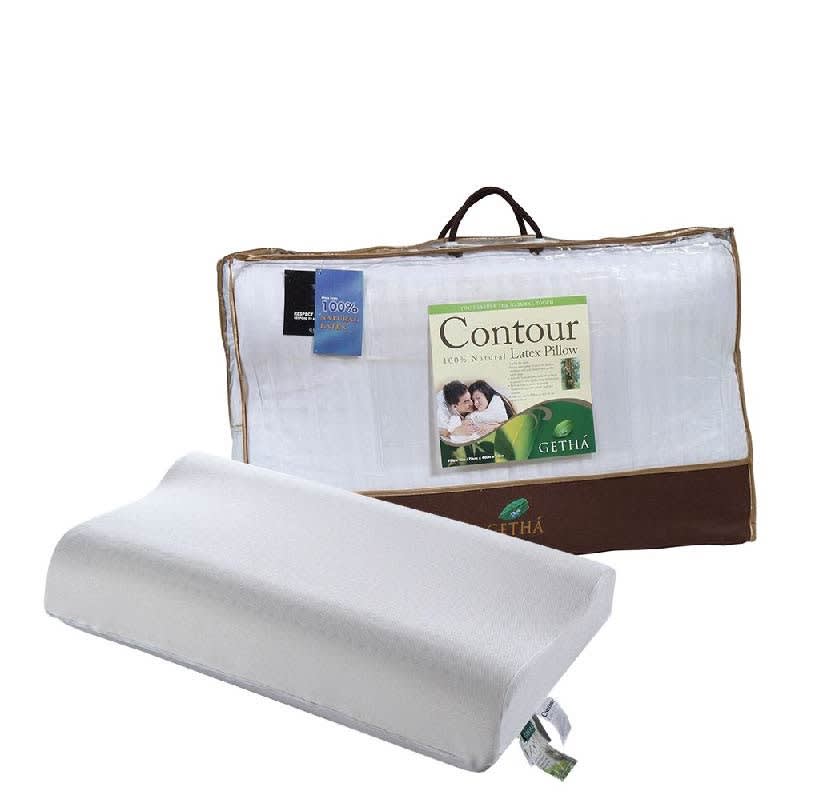 Check Getha Contour Natural Latex Pillow price below:
add_circle
Suitable for side, stomach and back sleepers
add_circle
Dust-mite resistant
add_circle
Free from harmful substances
add_circle
Thick and medium density
add_circle
Comfortable Has a flat surface to sleep on the flipside
remove_circle
No warranty
remove_circle
May be a bit high for the neck
Side sleepers and those of a larger build will appreciate the Getha Contour Natural Latex Pillow.
Overview:  
Formulated from 100% latex, this pillow feels firm and comfortable. It has a 3 way contour, to promote the right spinal alignment for better sleep. 
As it's resistant to various allergens, this pillow is a great choice for those who have asthma, allergies, or various other health conditions. German scientists have tested this pillow and certified it as free of any harmful substances that may be deteriorating to our health. 
Testimonies:
Though some users were not keen on the height of this pillow, others praised its comfort, fragrance, and ache-relieving benefits. It's firm but is not too soft, and eases pressure on the shoulder for side sleepers.
Reviews say that it makes a great long-term health investment.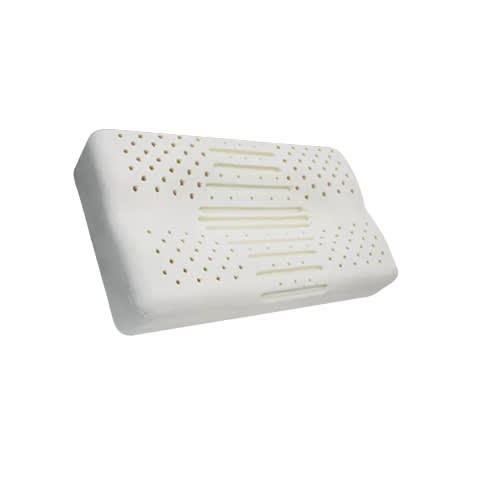 Check Therapedic USA "Anti Snore" Pillow price below:
add_circle
2-year warranty
add_circle
100% natural latex
add_circle
Hypoallergenic
remove_circle
A bit too soft for some
Bothered with all that snoring? Therapedic USA "Anti Snore" Pillow may be just what you're looking for.
Overview:  
As it's made from 100% natural latex, expect this pillow to be free of dust mites, mold, and other allergens. It fits according to the shape of your head and neck, thus providing ample comfort and support. 
Moreover, its contoured shape is great for spinal alignment. It doesn't obstruct your breathing while cradling your neck which reduces snoring. Whether you're a back, stomach, or side sleeper, this pillow suits everyone.
Not to mention, this pillow has a thousand interconnecting air cells that promote airflow and allow moisture to escape to provide a more conformable sleep. 
Testimonies 
Users praised that this pillow offers full support on both the neck and upper shoulders. The anti-snore feature indeed reduced snoring. On reviewer with a lumbar issue said that it helps reduce pain and stiffness.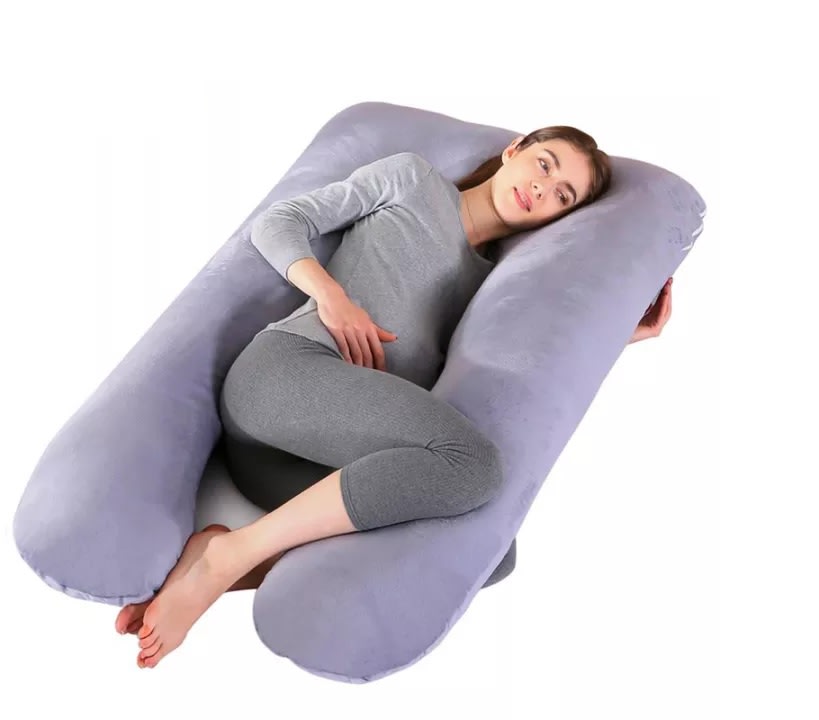 Check Maternity Pregnancy Pillow price below:
add_circle
Washable cover
add_circle
Various colours
add_circle
Removable and replaceable inner pillow
add_circle
Gentle to skin
Normal pillows are not advisable for pregnant ladies as it gets more difficult for them to change positions especially when they've progressed to their 20th week of pregnancy. This maternity pillow will offer relief and comfort.
Overview:  
This U-shaped pregnancy pillow offers optimal support for pregnant mums. Its U-shape provides multi-posture support from the waist, hip, back, and head. Better yet, it can also be used as a nursing pad.  
Made from high-quality cotton material, this pillow is both comfortable and cool. Its soft linen texture feels gentle on the skin. 
Testimonies:  
Users were extremely satisfied with this pillow. They praised its good quality and how comfortable it feels.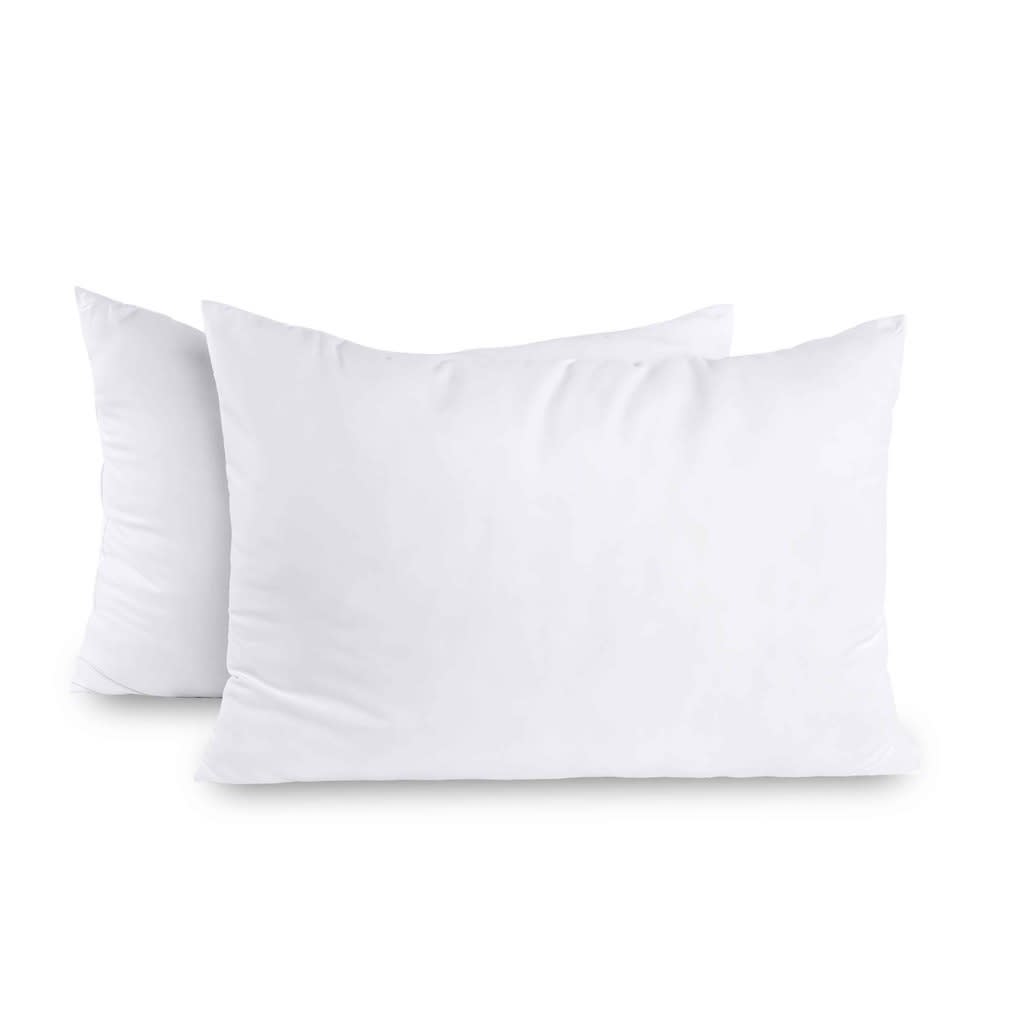 Check KUN Hotel Premium Comfy Pillow price below:
add_circle
100% polyester hollow fibre filling
add_circle
6-in-1 protection
If you're looking for an affordable pillow that can rival its more expensive counterparts, the KUN hotel premium pillow is it.
Overview: 
Though priced affordably, this pillow is not without its high-quality features. It's made of 100% polyester hollow fibre filling which makes it soft to the touch and provides ample support. 
Its 6-in-1 feature protects against dust mites, bed bugs, allergens, pet dander, odours, and water-based spills.
Testimonies: 
With over 60k units sold on Shopee, users complimented this pillow for how soft and comfortable it is. It's highly recommended for its high-quality. However, do manage your expectations given how cheap it is. Some were unsatisfied with the quality but given its price it's acceptable.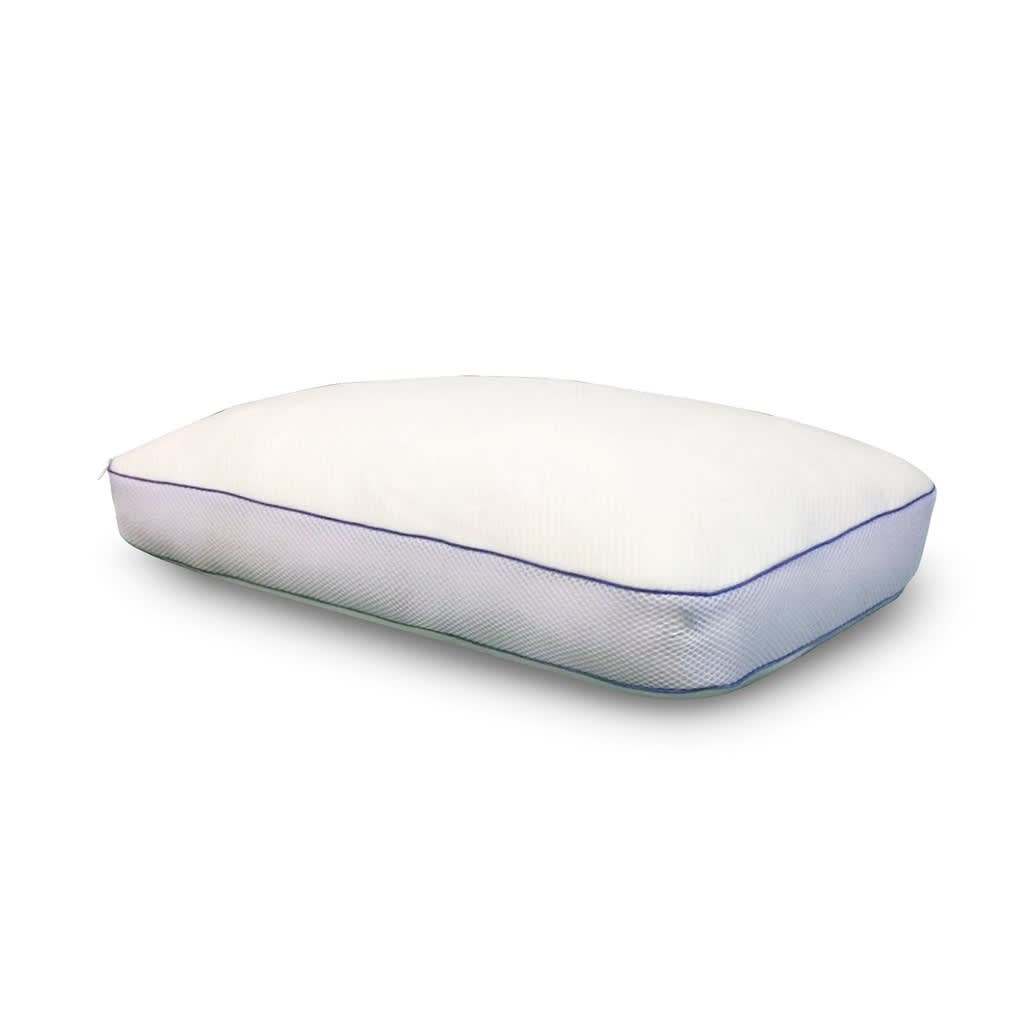 Check DUNLOPILLO Alivio Latex Pillow price below:
add_circle
Dust mite resistant
add_circle
Pressure relieving
Made of 100% imported Belgium latex, Dunlopillo Alivio promises you optimum comfort. 
Overview: 
This pillow is extremely compact and can retain its shape and suppleness for years to come. It also gives great support for your head and neck, regardless of whether you're a side, back, or front sleeper. 
What's more, you don't need to worry about sweat and smell as this pillow is breathable and absorbs moisture very well. 
Testimonies: 
Users have given good recommendations for this pillow as it is extremely comfortable. It also feels firm and is of great quality.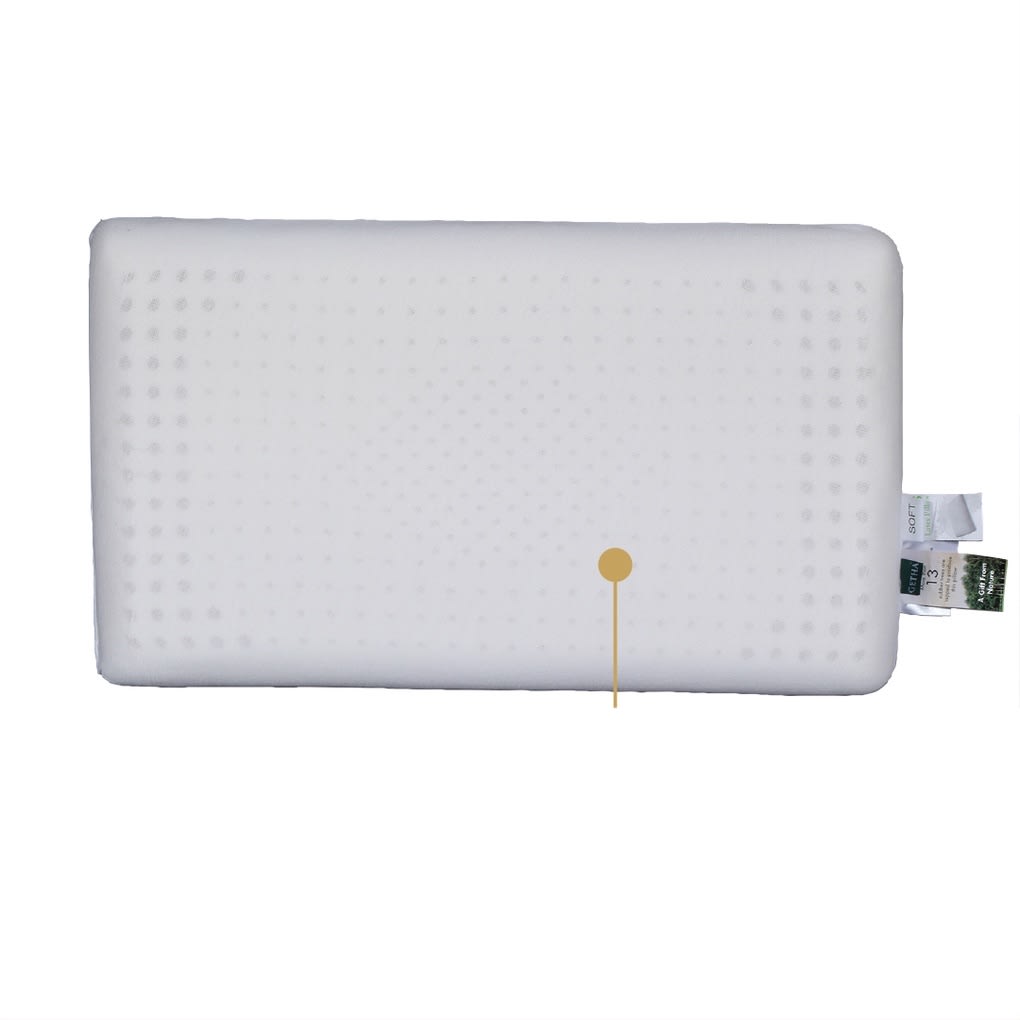 Check Getha AWARD S Natural Latex Classic Pillow price below:
add_circle
Made from 100% natural latex
add_circle
Environmental friendly and ecologically friendly
add_circle
Resistant to allergens, microorganisms, and dust mites
Great for back sleepers of all age groups, this pillow is firm yet soft to the touch. 
Overview:
Designed with a diamond-shaped pinhole, this pillow provides maximum support for the neck, head, shoulder, and spine. Its latex material too is very flexible as it conforms according to your body. Still, it is firm enough to provide adequate support. 
It is of a low height which is ideal for back sleepers, lessening back pain and neck stiffness caused by poor spinal alignment.
This pillow has hundreds of holes to provide a natural ventilation system with air outlets that ensure a continuous flow of fresh air, allowing body heat and moisture to disperse evenly while you sleep. 
Testimonies: 
Thanks to the nature of 100% natural latex, this pillow is comfortable and soft yet supportive. Trust that the Getha AWARD S Natural Latex Classic Pillow will retain its shape throughout the years, continuing to provide good support. Non- toxic, naturally hypoallergenic it's great for allergy and asthma sufferers, and has antimicrobial properties.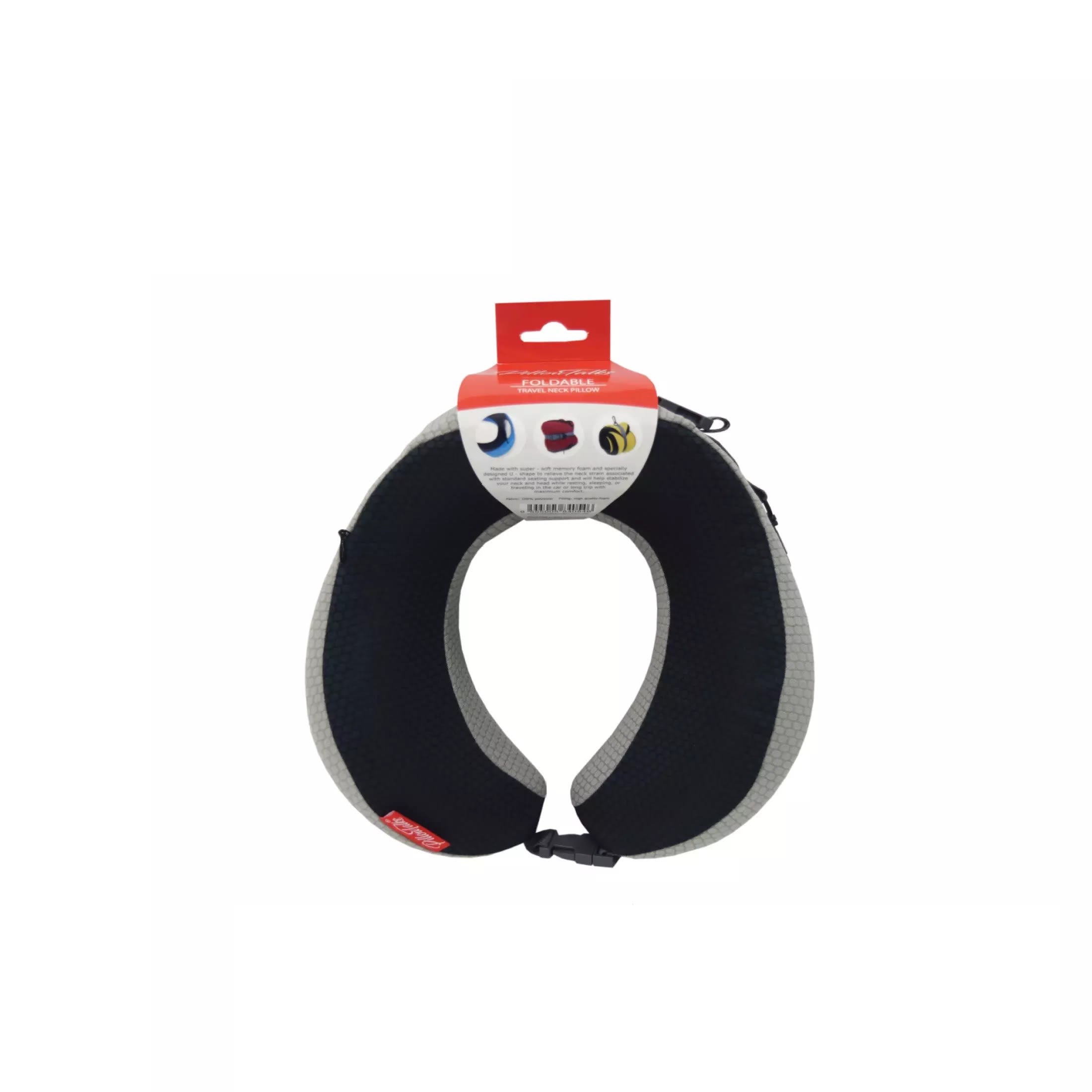 Check Chester London PillowTalks Foldable Travel Neck Pillow price below:
add_circle
Assorted colours
Sitting for long hours when travelling long distance with no way possible for you to lay down and rest can be rather taxing on your neck. Ease the discomfort by getting a travel pillow. 
Overview:  
This foldable travel neck pillow will undoubtedly be your faithful travel buddy henceforth. Made of memory foam, it's designed in a U shape to help relieve neck tension, providing optimal support on your travels. It is also foldable which makes it practical to carry with you as it won
Testimonies:  
You'll thank yourself for getting this pillow when you reliase that your neck pain is reduced with use of it during travel. Besides, you can even use this while watching TV or sitting at your desk all day.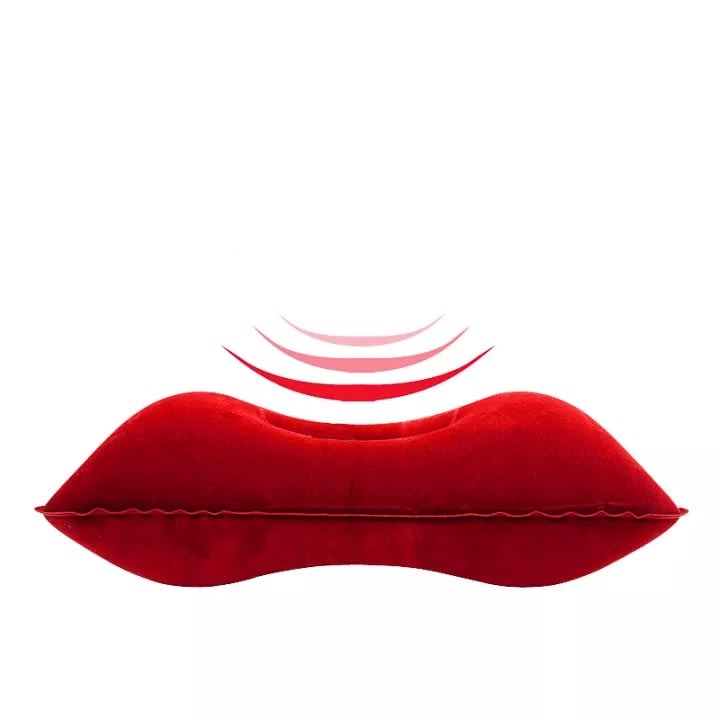 Check Flocking Inflatable PVC Air Pillow price below:
add_circle
Assorted colours
An inflatable pillow would be convenient for camping trips.
Overview:   
This inflatable pillow is made from a flocking fabric material with PVC lining.  Measuring 34.5cmx24cm, this pillow comes in a range of colours(Note: colour may slightly differ). It also has high elasticity, quick inflation, and feels light. 
Featuring a concave design, it's meant to snugly fit your neck, face, and jaw, to allow you to sleep comfortably.  Not only that, thanks to its high-frequency hot pressing molding, this pillow has a close-fitting at the ends to prevent air leakage. 
Testimonies:  
Users have given outstanding reviews for this pillow. It is of good quality and can be inflated within just 30 seconds. Though some comment that it's a little small, nevertheless it's convenient for taking with you on trips.
---
How To Choose The Right Pillow?
With a plethora of pillows in the market, how do you choose the right one?
The material of the pillow determines how comfortable the pillow is. Thus, it is important to take note of the material that the pillow is made from. 
Nowadays, pillows come in a wide range of shapes and sizes. You should ensure that you feel comfortable sleeping on your pillow. If you experience neck and/or shoulder pain or body pain upon waking, this could mean that your pillow isn't suitable.
When a pillow has breathable features, it dissipates heat from your body and absorbs the moisture thus, keeping your pillow dry. This way, you will always feel cool when you lay your head down on it. This breathable feature works great, especially for hot sleepers. That said, pillows made of cotton, latex, and memory foam are the best choices. 
It is best to choose pillows that come with a removable fabric cover which makes them easy to clean. 
Choosing a pillow with a warranty is a practical move. This is so that if the pillow is not fitting you well, you can always return to the seller and choose another that fits you better.
Related articles