At long last, you can now have your IKEA shopping done online. No more having to brave through crowds of families and couples ambling along as you make a beeline for that pack of scented candles located at the far end of the store. Being able to shop IKEA products online makes it convenient for those of us who already know what we want.
Before you begin your online home shopping spree though, here's what you'll need to know.
Not Everything is Available Online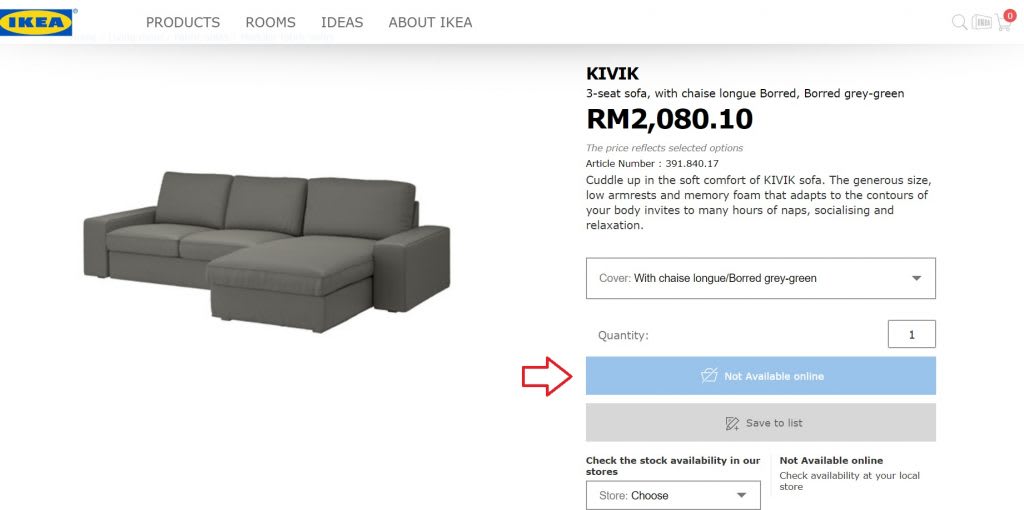 Unfortunately, there are some products you can't buy online and would have to head on over to the physical store to get it. You can, however, filter the products available online by checking the box which says "products to buy online".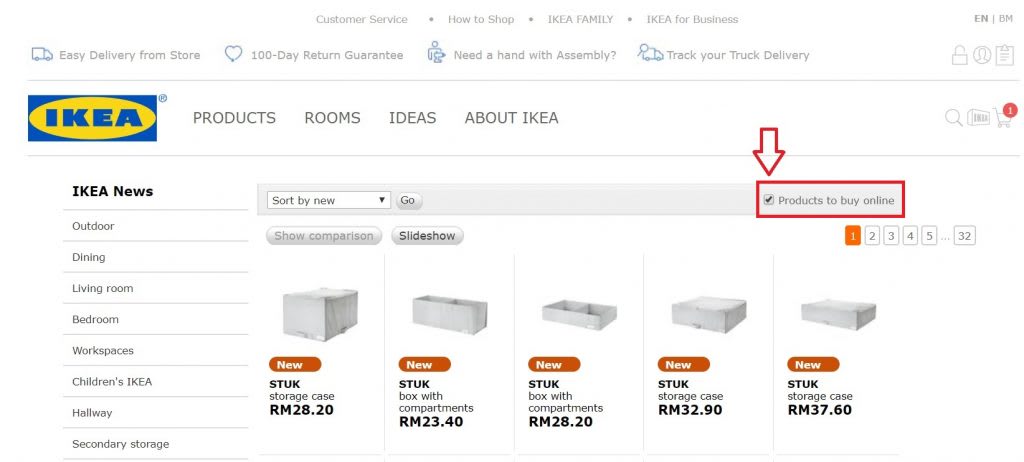 Delivery Is Not Free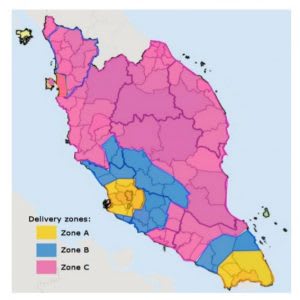 And neither is it cheap. In Peninsular Malaysia, the cost for parcel delivery is a flat rate of RM40. Truck delivery depends on your zone and starts from RM98. Unless you're going to require a truckload of shopping, the cost-efficient method would be to head over to your nearest IKEA store to grab what you need.
If you're residing in East Malaysia, delivery fees are even more costly as it includes shipping. Parcel delivery and truck delivery cost RM100 and RM675 respectively. Note that truck delivery in East Malaysia is only available in Kuching, Miri, and Kota Kinabalu. For more detailed information, click here.
You Can Choose to Have Your Items Assembled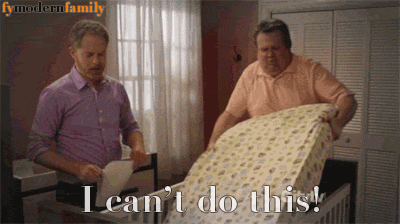 Assembling furniture. Some hate it, and some love it. If you're the former, you possess the option of having your furniture assembled for you, which comes at a price. Just pay an extra 10% of the product price, and you'll be all sorted out. Do note that this service excludes electrical and plumbing works.
Limited Payment Options
At the moment, the only way you can pay is by Debit or Credit card. Online banking doesn't seem to be supported yet, but few see it as an issue as most us have Debit cards. Still, it would be good to see IKEA offer more payment options to cater to everyone.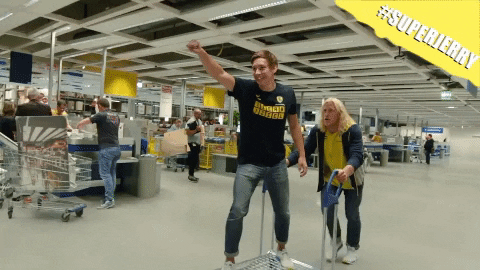 Now that we've given you the nitty-gritty, you can decide for yourself if shopping online at IKEA is or isn't for you. Happy shopping!