While you can always book a karaoke room to sing your favourite songs every weekend or after work, it might hurt your wallet (or purse) in the long run. Unless, of course, money is never an issue.
But other than that, you can choose to invest in a home karaoke system instead. Here are nine best home karaoke systems specially catered for your respective needs.
---
Best Home Karaoke Systems in Malaysia
---
Bonus: Best Karaoke Microphones in Malaysia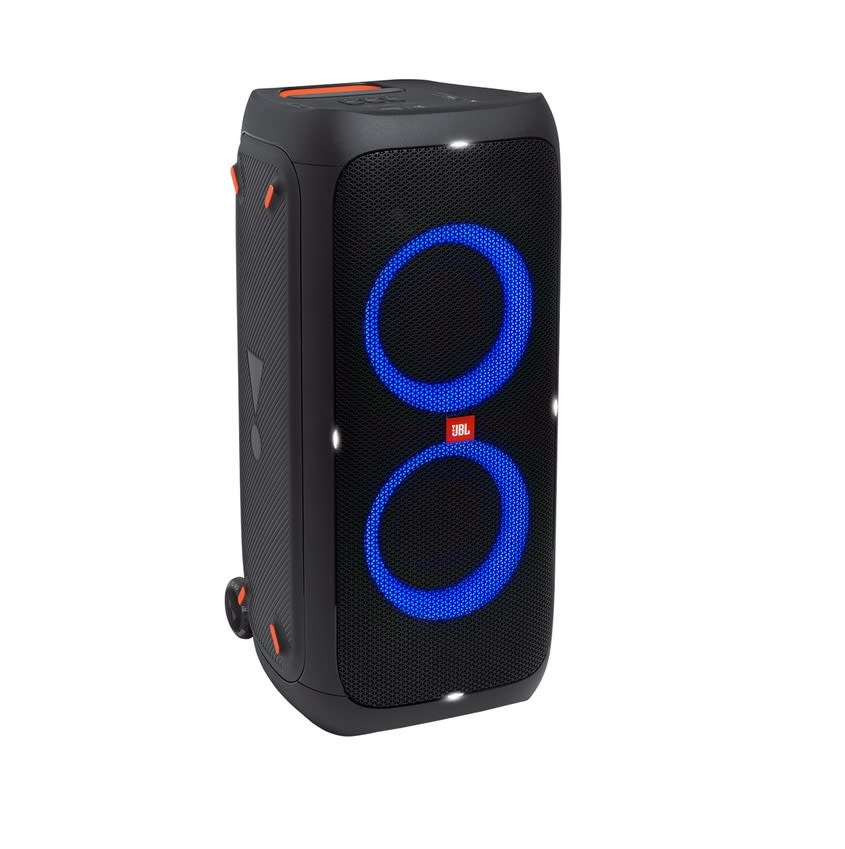 Check JBL PartyBox 310 price below:
add_circle
Loud and booming sound fit for most outdoor uses
add_circle
Punchy and deep sounding basses
add_circle
Customizable RGB lights
remove_circle
Not portable
Why It's Our Top Pick:
"The JBL PartyBox 310 is laden with features, and it shines in its versatility. This is quite a customisable product in terms of music profile, and should not be too difficult for the PartyBox 310 to fit the needs of various users. It is also unique in the sense that it has a dedicated app to ease customisation, a feature that many karaoke systems do not have."
Overview:
Its connectivity options are abundant. There's the Bluetooth 5.1 feature which allows for multi-device pairing for up to two devices simultaneously. An AUX and USB port is also available for direct connection between the speaker and the intended audio device. Not to mention, this bulky speaker is also portable thanks to its adjustable wheels and handle.
Additionally, the IPX4 rating also meant that the home karaoke system can withstand water splashes, making it suitable for events that have or are near water activities & similar."
Performance:
Despite having a USB port, its functionality is only limited to .mp3, .wma, and .wav files. On the flipside, the speaker is highly customisable via the JBL PartyBox app, with an equalizer that you can tweak to be prime for karaoke. Users can even personalise the RGB lighting! To add, its long-lasting battery is also guaranteed to satisfy a whole day of karaoke.
Check Sony 5.1ch Home Cinema Soundbar System HT-S20R price below:
add_circle
Immersive 5.1ch surround sound aided by Dolby Digital
add_circle
Array of connections for TV: HDMI ARC, optical and analogue input
add_circle
Six sound modes to choose from
add_circle
USB audio playback
remove_circle
No complimentary microphone
In karaoke, it is all about the audio. How else can you enjoy rounds of karaoke without the sound of music? The Sony 5.1ch Home Cinema Soundbar System HT-S20R is just what you need for the best sound. Connect your karaoke set to the telly and keep up with the lyrics flashing before your eyes while you enjoy the music backed by solid-sounding audio.
Overview:
The HT-S20R showcases 5.1ch real surround sound through its subwoofer and five speakers, including the main bar and rear speakers. With three types of ports for connectivity, users should not find trouble in pairing the speaker with their TVs whether it's via HDMI ARC, optical or analogue input. 
For your convenience, the speaker also has USB audio playback.
Performance:
The HT-S20R offers not only one or two, but six sound modes for audio enhancement, namely the Auto, Standard, Cinema, Music, Night and Voice modes. Fuelled by Dolby Digital technology, users are sure to be able to indulge in clear and dynamic sounds, further boosting their singing satisfaction.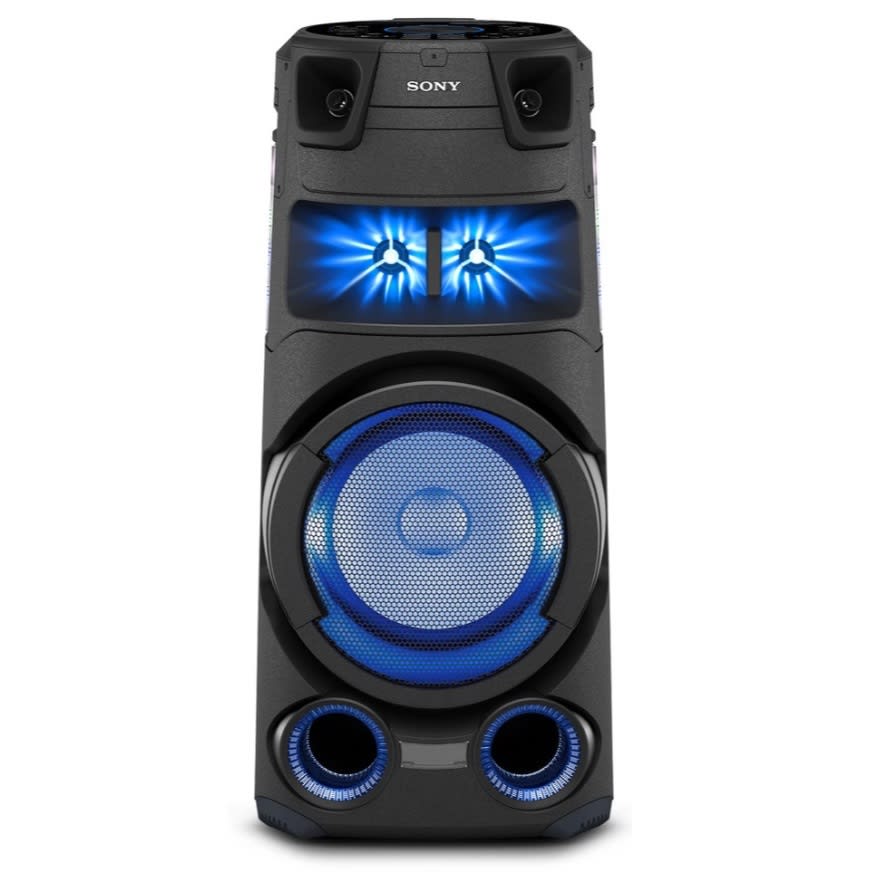 Check Sony MHC-V73D price below:
add_circle
Built-in DVD player
add_circle
Omnidirectional sound
add_circle
HDMI output allows the system to connect to the TV
add_circle
Easy control of lighting, music and others via the Fiestable app
add_circle
Comes with unique modes -- Game Mode and TAIKO Mode
add_circle
Two mic inputs and two mic holders -- one of the inputs works as a guitar amp
remove_circle
Microphones are not complimentary
Party with friends, family and Sony's MHC-V73D.
Overview:
Connecting the system to TVs is possible via its HDMI output. Interestingly, it even has an on-board DVD player. Additionally, it comes with two microphone inputs as well as two microphone holders, making it ideal for duets.
Performance:
The Fiestable app allows users to conveniently control the MHC-V73D, including its lighting and music. It can be used for non-karaoke purposes as well: blockbusters on TV will never feel more dramatic, thanks to its booming, omnidirectional sound.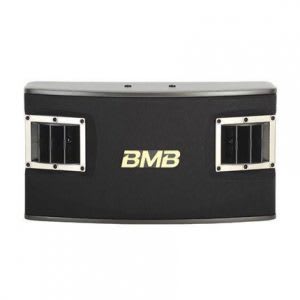 Check BMB Karaoke Package CSV 10 price below:
add_circle
Professional standard; product is of a reputable brand
add_circle
Package contains the essentials: digital amplifier, speaker and wired mic
remove_circle
Very pricey
If you have money to splurge on a high-end karaoke system, you definitely can't go wrong with this well-known BMB brand from Japan. After all, they specialise in producing quality karaoke systems since their inception in the 60s.
Overview:
Take this CSV 10 package, for instance - it comes with three essential units for all your next-level karaoke needs. There's the DAR-350H, a digital amplifier that allows you to configure your preferred audio levels like bass, treble and mic volume. And of course, the CSV-450 speaker and NKN-300 wired microphone completes this amazing package.
Performance:
While this isn't a price that many can easily drop, you are guaranteed a complete karaoke set in terms of quality.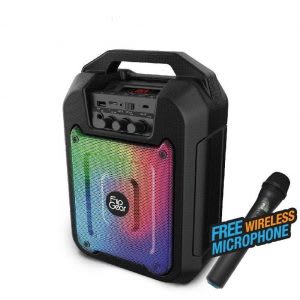 Check Vinnfier Portable Speaker with Voice Recording & Karaoke System price below:
add_circle
Budget-friendly
add_circle
Integrated voice recorder
add_circle
Comes with a wireless microphone
If you are tight on budget, you might want to check out the Vinnfier Flip Gear Tango 202. Despite its budget-friendly price tag, this is far from a flimsy product. 
Overview:
Made from a robust ABS plastic chassis and portable enough for easy transportation, it comes with essential features like a built-in MP3 player, FM radio and USB connectivity.
You can even record your voice with its integrated voice recorder. Speaking of recording voices, the Vinnfier Flip Gear Tango 202 is smart enough to bundle together with a complimentary wireless microphone. Sweet, right?
Performance:
Apart from its interesting aesthetics, users have also mentioned how the speaker is able to endure high frequencies smoothly given its price.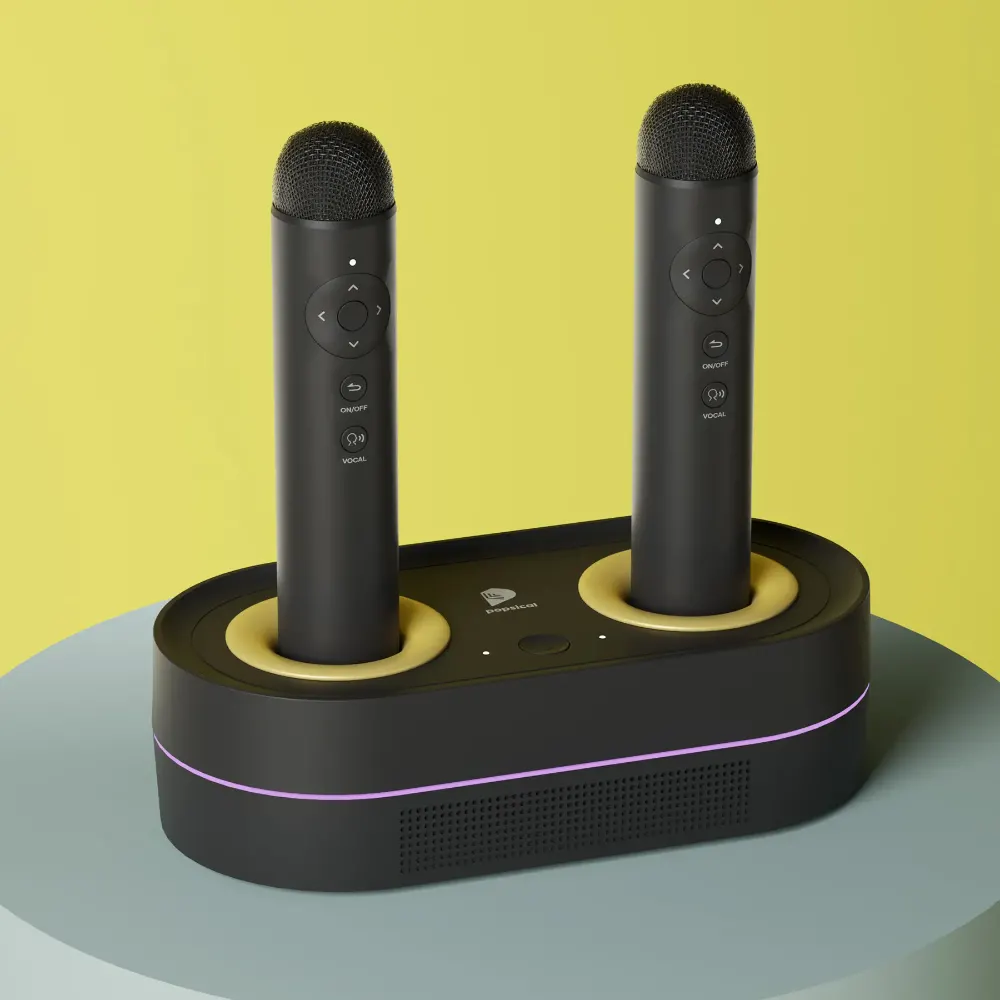 Check Popsical Remix 2 price below:
add_circle
Monthly paid premium subscriptions support featured artists while giving unlimited playtime and ad-free experience to users
add_circle
More than 230K songs in 14 different languages in the Popsical Karaoke app
add_circle
Simple setup -- can even connect to AUX/RCA input speakers for KTV-feeling
add_circle
Stylish mic placeholder doubles as charging port for wireless mics
add_circle
AI scoring system during karaoke sessions
Pick and perform over 230 thousand songs with the Popsical Remix 2!
Overview:
The free Popsical Karaoke app is the heart of the system; it provides access to the song catalogue as well as device controls. Besides, the sleek microphone placeholder acts as a charging port for the two wireless microphones.
Performance:
The karaoke system is very easy to set up. Users just have to plug it to a power source and a HDMI-enabled device - like TVs and laptops - to start singing away. For a more authentic KTV experience, they can connect the device to AUX/RCA input speakers.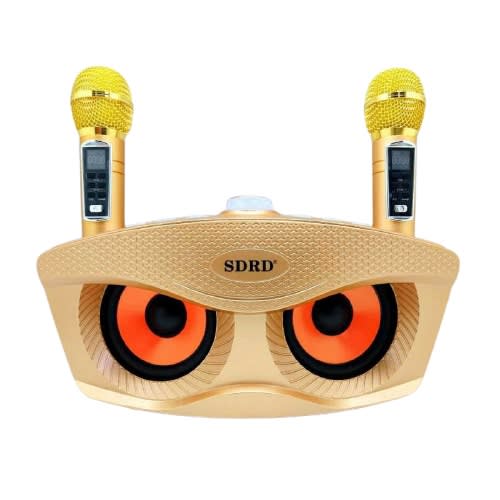 Check SDRD SD306 Plus price below:
add_circle
Wireless microphones with info displayed on LCD screen
add_circle
Microphone can be charged via USB cable or directly through the speaker
add_circle
On-the-fly volume, ECH and EQ adjustments on mic
add_circle
Metallic handle
remove_circle
Short play time, charging might take 1 to 2 hours
remove_circle
Complimentary microphone cover depends on individual sellers
Ever want home karaoke sessions with friends? Then consider a collective investment in a karaoke machine that can be easily carried around. Try rocking out songs with the portable SDRD SD306 Plus!
Overview:
The SD306 Plus weighs just over 2kg, and its wireless microphones mean that users would not have to deal with tangled wires, making this product the ideal hand-carry karaoke set. 
An interesting feature is that the microphones can even be charged from the speaker! Slot the microphones into their allocated compartments, which double as storage, or charge via a Type C USB cable once they are out of juice.
Performance:
Unlike the regular version, the SD306 Plus microphones are equipped with an LCD that displays information including battery status for easy reference. Users can also adjust the volume, echo and equaliser on-the-fly via microphone buttons.
On the downside, this machine only has a 2 to 3-hour playtime, and charging could be just as long. Hence, it is not suitable for long karaoke sessions.
Bonus: Karaoke Microphones to Sing-Along With!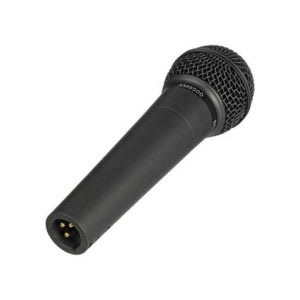 Check Behringer XM-8500 Dynamic Microphones price below:
add_circle
Good audio quality; brand has a history of great sound equipment
add_circle
Portable; can be stored in complimentary hard case with built-in handle
The German-based Behringer certainly needs no introduction, given its illustrious history of producing quality audio equipment since its establishment in 1989. 
Overview:
Similar to their range of karaoke microphones, including this one from the XM-8500 model, this mic has good sound quality, making it ideal for singing, vlogging or even podcasting. The Behringer XM-8500 also comes with a sleek-looking hard case with a built-in handle, offering portability wherever you go.
Performance:
This microphone is said to support good mid-range frequencies as well as maintain clear voice projection. Some users have even shared that the microphone maintains clarity well despite having any echo feature on.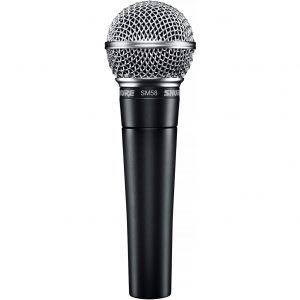 Check Shure SM58 Handheld Dynamic Vocal Microphone price below:
add_circle
Made with ball-shaped steel grille to guard dynamic capsule from physical damage + wind and moisture
add_circle
Has Shure's signature pneumatic shock mount - absorbs vibrations from handling for smooth audio
add_circle
Built-in pop filter to reduce plosives
add_circle
Considered trustworthy by professionals - highly durable mic with consistent sound quality generation
add_circle
Ergonomically-shaped to be handheld
What do renowned artists like Paul McCartney, Mick Jagger and Sheryl Crow have in common? They used to perform their songs using this popular Shure SM58 microphone. Frankly, it's easy to see why; this wireless mic is specially made for live performances and studio recordings. And yes, you can now own it for your next karaoke session as well!
Overview:
This microphone is also equipped with a built-in spherical wind and pop filter, which helps to cut down wind and the breathing "pop" noise. Apart from producing exceptional sound quality, the Shure SM58 is no slouch when it comes to its mic construction either. It is built tough with durable material for long-lasting use.
Performance:
Though not a cheap option, this microphone will live up to its case and is well suited to passionate and professional entertainers.
Related articles