Unfortunately, we all have to experience the wrath of acne as teenagers. However, this condition stays for some people when they reach adulthood, and it can be annoying. Thankfully, there are thousands of products that are made specifically to keep acne at bay. Find out from the list below what works best for your skin.
PS: check out our quick acne skincare guide after this list!
---
Here are the top acne skincare products in Malaysia to consider: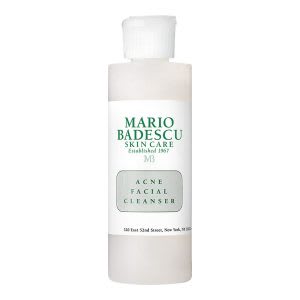 Check Mario Badescu Acne Facial Cleanser price below:
add_circle
Clear excess oil without drying the skin
add_circle
A little goes a long way
add_circle
Good bottle design - dispenses product without leaking
Unfortunately, acne doesn't always magically disappear the moment you hit adulthood. Luckily, this facial cleanser by Mario Badescu works pretty well to tackle the problem. Its fans swear by the brand's ability to maintain its effectiveness and affordability on treating acne gently within an appropriate amount of time.
The cleanser has the potent acne-busting salicylic acid which is a popular ingredient to treat blemishes and any incoming acne. How it works is that it'll dissolve congested pores while soothing acne-prone skin. This cleanser also contains soothing aloe vera, chamomile, and Thyme to keep your skin free of impurities as well as relaxed and refreshed.
Despite being marketed for acne-prone skin, the cleanser promises to not strip the skin of its natural protective moisture barriers. And if your skin even lacks moisture, there's Glycerin in the formula to help attract and trap the right amount of moisture naturally.  One thing you'll also love about this cleanser is that a little goes a long way, as proven by reviewers!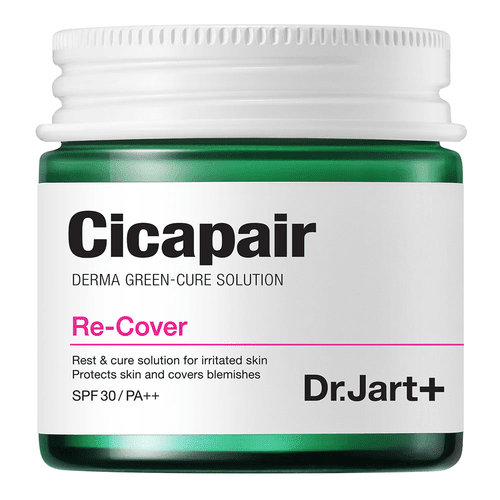 Check Dr. Jart+ Cicapair Re-cover SPF 30/PA++ price below:
add_circle
Suitable for all skin types including sensitive skin
add_circle
Multi-purpose benefits including moisturising and evening out skin tone
add_circle
Free of parabens, sulfates, phthalates, artificial fragrance and colour
Who doesn't love a colour-correcting product? They ensure a natural application, with many eventually treating your uneven skintone as well! This colour-correcting cream from Dr. Jart doesn't just cover up redness, but also works to actively fight against sun damage with its SPF 40++ formula.
The secret to this magical cream lies with its ingredients in it, of course. This cream contains tiger grass, which is a traditionally-used ingredient for centuries to fight against skin inflammation while healing and soothing damaged skin. Moreover, its infusion of infusion of sodium, potassium, calcium, and magnesium helps with keeping the skin moisturised appropriately and replenish fatigues.
Don't be surprise when you use this cream, as it applies onto the skin green-coloured but will turn to beige and eventually conceal redness as well as blemishes. While pricey, reviewers assure that it's worth the price due to the double-duty work that it does. Sensitive-skin users also approve of this effective cream with good coverage and commonly use it as a primer under makeup.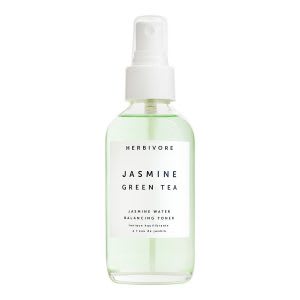 Check Herbivore Botanicals Jasmine Green Tea Balancing Toner price below:
add_circle
Suitable for sensitive skin
add_circle
Filled with natural ingredients
add_circle
Vegan, cruelty-free and non-comedogenic
remove_circle
Quite pricey for the amount
Toners are important so as to not only prep the skin for more effective absorption on other incoming skincare products, but also purifies the skin and balances the pH level after washing. If you're looking for a gentle toner that still does a good job on your acne skin, definitely give this toner from Herbivore Botanicals a try.
Green tea is rich in antioxidants which is useful to fight free radicals and prevent external damage to the skin. So if you don't fancy drinking them, then you'll be glad to know that this toner is rich with it. Accompanying green tea are other acne-friendly ingredients such as witch hazel to help provide anti-bacterial properties to the skin.
There's also willow bark which helps with combatting oiliness and blemishes while providing some form of moisturisation. And finally, there's jasmine water in the formula to keep the skin soft and calm, freeing you from any risk of irritation!
The toner is vegan, cruelty-free and non-comedogenic! So you'll definitely not breakout even if you have sensitive skin. And because it comes in a convenient spray bottle, users love it for refreshing their face as well as keeping glow in check throughout the day.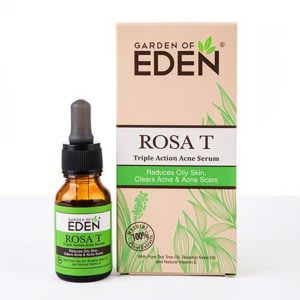 Check Garden of Eden Rosa T Acne Serum price below:
add_circle
Suitable for sensitive skin
add_circle
100% natural plant-based formula
add_circle
Penetrates and absorbs quickly
Tea tree oil is one of the best and classic essential oils to soothing and treating acne due to its anti-bacterial properties by removing acne-causing bacteria from the face. While you can just rely on the usual bottle of tea tree oil, you can't go wrong with an actual bottle serum such as this one by Garden of Eden.
The reason why we'd recommend this is due to its nourishing formula. Aside from the usual tea tree oil, the serum also features grapeseed oil, a natural source of vitamin E and proanthocyanidin that can help fade acne scars. You'll also find some good ol' rosehip seed oil in the ingredient that can repair scars and promote skin cells regeneration. 
Finally, to give your face a list, the serum contains some Vitamin E to provide protection from free-radicals as well as UV damage.
As simple as the ingredients are, this serum has proven its worth among its users who swear by it. Both blackheads and acne scars are among the common skin issue to have visibly reduce upon consistent use of the serum.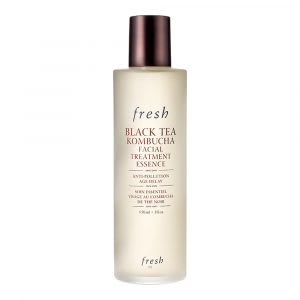 Check Fresh Black Tea Kombucha Facial Treatment Essence price below:
add_circle
Natural ingredients
add_circle
Light and pleasant natural smell
add_circle
Very effective in firming the skin
add_circle
Loads of antioxidant
remove_circle
High price tag
remove_circle
Needs to be properly stored in order to prolong shelf life
Kombucha itself, which is made out of fermenting tea, doesn't only offer antioxidant benefits but also heals acne! While you can conveniently drink Kombucha, nothing is more convenient than having a skincare treatment that'll directly penetrate the goodness of Kombucha into the skin.
As they say, time is of the essence. And Fresh knows it when they introduced their Black Tea Kombucha Facial Treatment Essence. This silky smooth essence contains loads of kombucha to protect the skin from external skin stressors such as pollution, UV damage and other damaging environmental elements.
At the same time, Kombucha offers this essence the ability to boost hydration as well as firm the skin right away. And that literally means that this essence can reduce signs of fine lines, age/sun spots as well as bring bounce back to saggy skin.
It is hard to ignore the high price tag. But the essence is still well-received for its luxurious, light and natural-smelling formula that coats and protects the skin. The after-effects commonly achieved with this essence is smoother, firmer and brighter skin as well as better oil-control.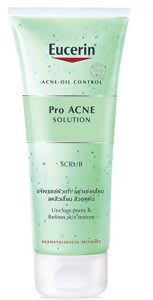 Check Eucerin Pro Acne Solution Scrub price below:
add_circle
Brand-reliability for acne
add_circle
Calm yet effective
add_circle
Unclogs pores without leaving the skin dry
add_circle
Suitable on sensitive skin
You shouldn't be a stranger to this drugstore brand if you regularly suffer from acne. Eucerin's line of products has always been committed to treating troubled skin such as red and acne-prone skin. And Eucerin's Pro Acne Scrub is no different, having been clinically-proven (as well as tested by reviewers) to improve the appearance and condition of your skin.
This exfoliator works to cleanse clogged pores, reduce blackheads and decrease dark spots through natural exfoliative microparticles which makes sure to be gentle without hurting the skin. The exfoliator features lactic acid, which acts as a gentle chemical exfoliant to help reveal a smoother and more even skin texture.
This scrub has been proven to help calm down and clear acne throughout different stories from acne-sufferers. A few have said that the scrub is best to use once a week because using it more often caused them to break out even more, though they think it's due to their ultra-sensitive skin.
Therefore, we'd like to remind that exfoliating the skin, in general, should only be limited to twice a week at most in order to reduce the risk of a breakout and for a smoother acne-healing journey.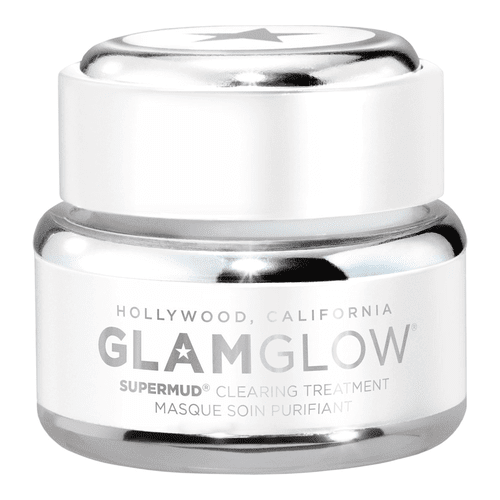 Check Glamglow SUPERMUD Clearing Treatment price below:
remove_circle
Caution for sensitive skin
Charcoal masks are popular for the reason that they are completely natural in treating acne without any additional acids. And they are also super effective upon the first use, which is why it's also important to not overuse them!
Glamglow's mask is made with a blend of kaolin clay and Activated-X Charcoal, both of which are very effective in attracting debris and similar out of the pores. Although there'll be a tingling feeling upon usage, the powerful blend will work to suck the gunk out of pimples without much issue. Moreover, the formula that contains a blend of six acids to bring the oil levels to a balanced state as well as even out skin tone. 
After-effects of using the mask include diminishing acne scars, redness and bumps. While the mask is not the most affordable out there, it does what it does, and many have been pleased to see positive results right away. One thing to note is that this mask is not for sensitive skin users, which has caused many to feel as if they're missing out on such an effective product.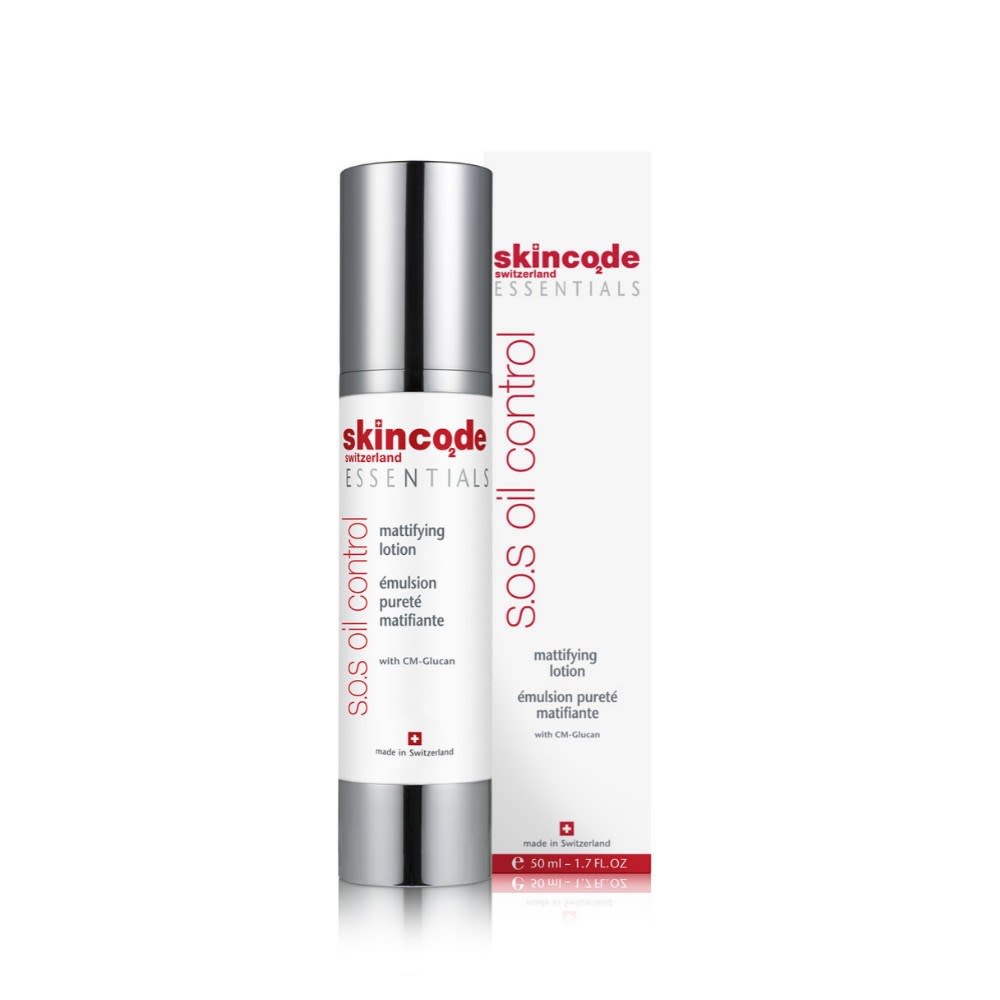 Check Skincode S.O.S Oil Control Mattifying Lotion price below:
add_circle
Lots of skin benefits including protecting and fortifying the skin
add_circle
Regulates oil production and keeps the skin matte
add_circle
Dermatologist tested
add_circle
No added colour, fragrance, preservatives and animal derivatives
remove_circle
Not exactly cheap
Contrary to popular belief, gel moisturisers aren't the only option for oily and acne-prone skin. All you need are the right ingredients that'll work to soothe pesky acne while making sure not to overload the face with too much oil and such. For those who crave sufficient moisture even though they may be suffering from acne and oily skin, you should really try Skincode's own S.O.S Oil Control Mattifying Lotion.
This mattifying lotion is designed with Skincode's own CM-Glucan blend which works to repair and protect the skin from further skin stressors. You don't only get to heal your skin from acne, but will also receive protection from UV damage as well as reduced risk from fine lines and wrinkles.
Other key ingredients that make this moisturiser great for your acne skincare routine is nettle extract, which has anti-inflammatory properties to even help soothe rosacea. Then there's also some pore-refining action going on in the formula, followed by some mattifying agent which helps to absorb excess sebum and enlists a matte veil onto the face.
Not forgetting, but the formula is also enriched with Vitamin C and E which helps with boosting collagen production and moisturises as well as tones the skin.
While we cannot look over the higher price tag, but the S.O.S Oil Control Mattifying Lotion is truly one of the most beneficial moisturisers to invest in, as it'll not only help control shine and acne but also fortify the skin in the long run.
More: 8 Retinol Products Not To be Missed In Your Skincare Routine
---
Quick acne skincare routine guide:
When it comes to these pesky breakouts, your routine should target to remove excess oil and clean up pores. At the same time, the routine should help heal your existing blemishes while providing adequate moisturisation so that your face won't produce excess oil.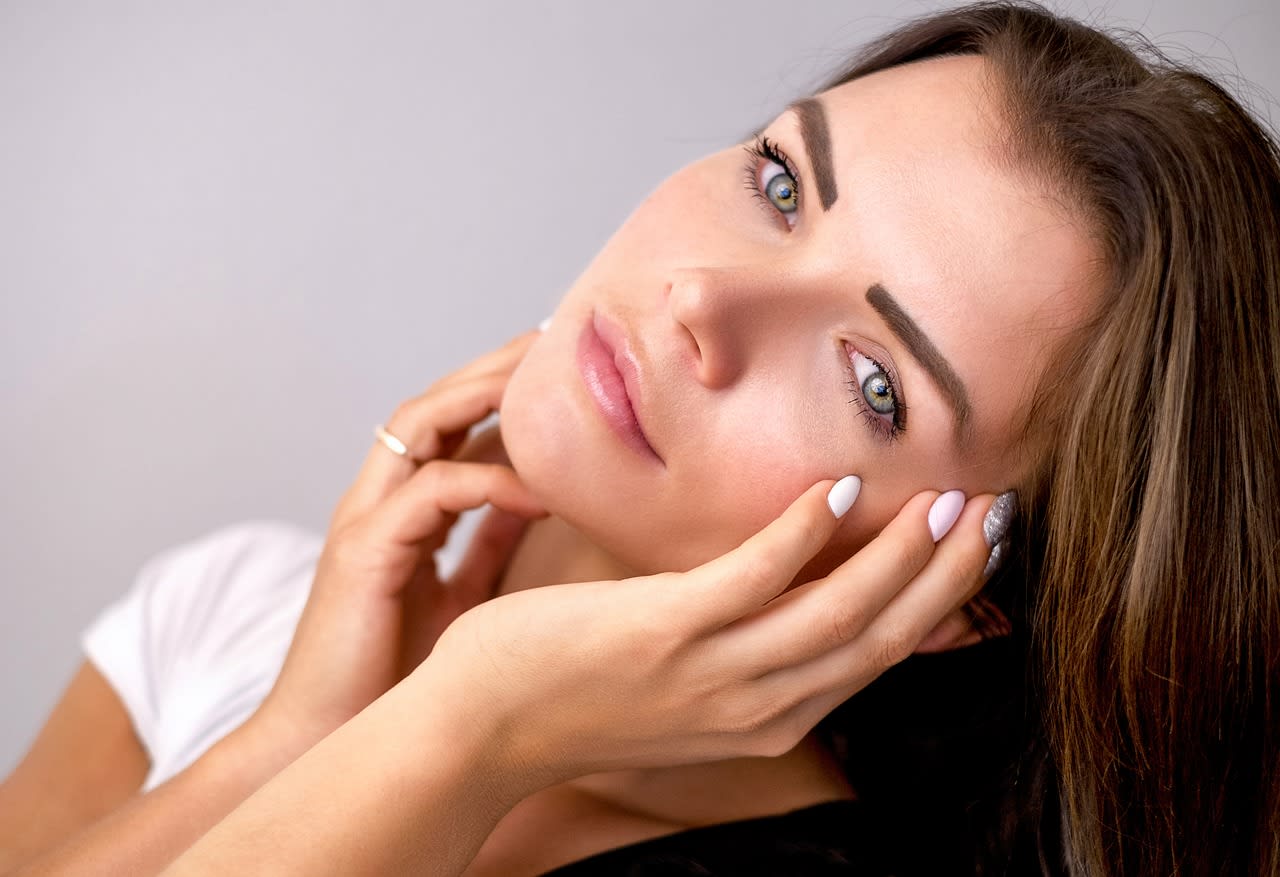 1. Cleansing
It's important that you cleanse thoroughly while being gentle instead of scrubbing. The last thing you'll want to do is further irritating your already sensitive skin. With the right cleanser (that's meant for acne), it will clean your face properly as well as providing soothing and healing benefits to acne.
Choose cleaners that have salicylic acid or benzoyl preoxide; the ingredients help to exfoliate dead skin cells away and kill bacteria that causes breakouts respectively. For makeup-wearers, try double cleansing (cleanser, rinse, and repeat one more time) to effectively get rid of all your makeup residue.
2. Toner/Astringents
Astringents work to remove excess oil whereas toners help remove excess dirt as well as hydrate and prep the skin for better product absorption moving forward. Toners also exfoliate the skin gently, translating to astringents being the stronger form of toners.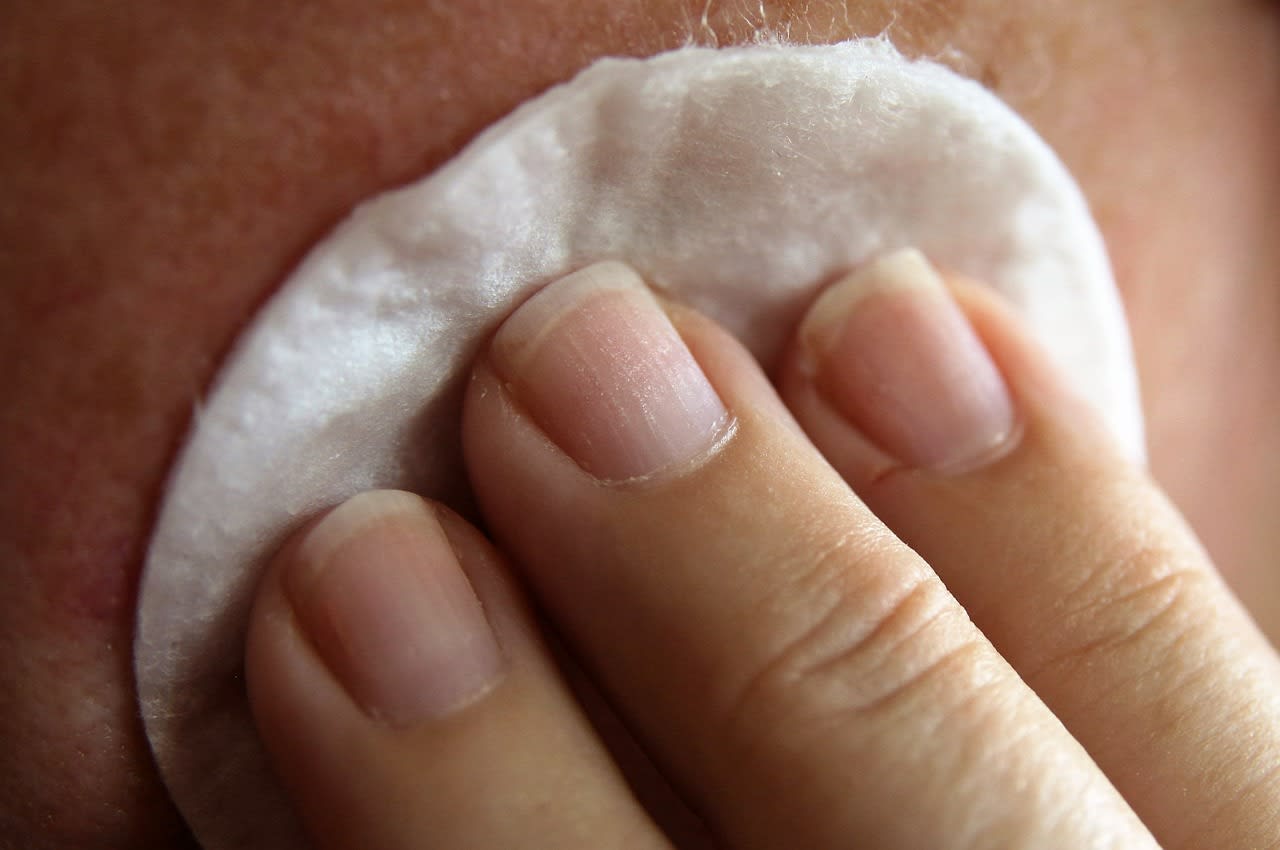 Depending on your skin type, one may suit you better than the other. If your skin tend to be sensitive or dry, toners would be better. If you're the opposite, try the astringent!
3. Acne Medication and Treatments
Here's the right moment to apply your treatments and similar products. After making sure your face is dry, apply your medication with clean fingers.
Depending on the type of treatment, we recommend sweeping the medication across the acne-prone area instead of only on acne and pimple themselves. The reason being is to lower the chances of incoming breakouts.
4. Moisturiser
Moisturisation is still important as you're adjusting your body to accept healthy moisture instead of producing excessive oil (because your body thinks the skin is dry itself).
Go after oil-free or gel and water-based moisturisers as these types are fast-absorbing for a lightweight feel. At the same time, they usually contain less harmful chemicals and have more botanical ingredients that are good and soothing for your skin.
5. Sun protection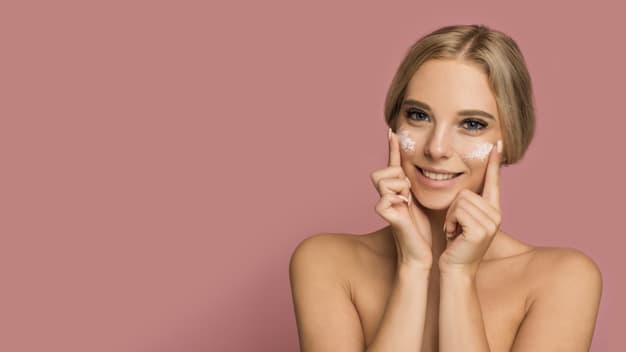 When you're out, sun protection is a must no matter if you're going to be indoors or outdoors. As climate change worsens, so will the effects. Sun and UV/UB rays can cause skin pigmentation and wrinkles.
With sunscreen, you not only prevent those but also shield yourself from free radicals (ex. air pollution) which can cause breakouts due to dirt entering and clogging up your pores.
Choose a sun protection product that is meant for facial use. They are generally less oily and is full of minerals friendly to the skin.
---
Disclaimer: The pricing shown is just a good indication of how much these products are worth. The prices could change based on the e-commerce promotions that are going on. If some of the products are not available, do email us at [email protected] Thank you!