Include a touch of creativity and heighten the space in your home with a floor lamp. Create a pivotal point for the darkened corners of your house by a strategically placed floor lamp. Begin complementing your interior by transforming your home into a comfortable living area with these bright floor lamp choices.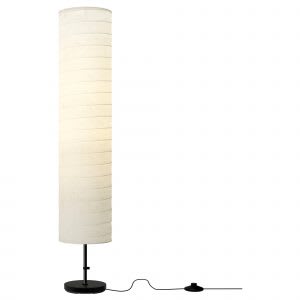 Check IKEA HOLMO Floor Lamp price below:
Are you looking for a classy décor at an economical price? This IKEA choice offers you a simple floor lamp providing soft mood light, suitable for open space or a room. If you like minimal decoration in your living area, this floor lamp will be an apt selection for your house.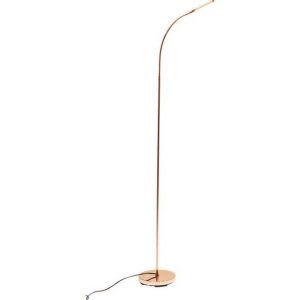 Check KARE Literature Shiny Brass LED Floor Lamp price below:
This brass coated floor lamp would make an excellent addition to your living room or reading space. Bring an old-school charm to your office or home with this high-quality literature lamp. An elegant design which smoothly merges into your furnishings, this metal lamp gives the space around it a conservative look. Certainly easy on the eyes.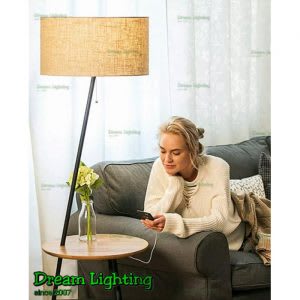 Check Dream Lighting Floor Lamp With Wood Table price below:
Here is the modern version of a floor lamp - light with a table. This oak wood table adds a hint of retro charm to your home, not to mention convenience. A highly functional floor lamp, it has a USB interface for your gadget usage. The perfect option for minimalistic home decoration. This unique design would undoubtedly add to the rustic quality in your home.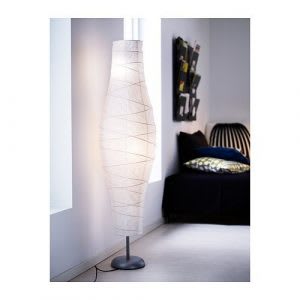 Check IKEA DUDERO Modern Bedroom Floor Lamps price below:
Include a splash of brightness to the comfort of your bedroom. With a vase-like curvy shape, it comfortably fits into the corner of your room or effortlessly stands next to your bed. It features a rust proof steel body, long lasting without any corrosion. The rice paper lamp shade diffuses the light, creating a luminescent glow in your room.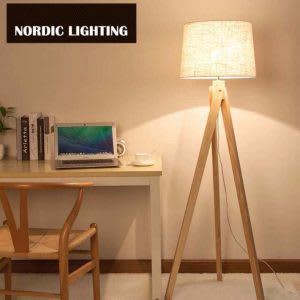 Check Nordic Lighting Wood Mid Century Style Floor Lamp price below:
Are you a fan of photography, or perhaps, ships? This mid-century style floor lamp, with a wood tripod frame, will add to a nautical feel in your working area or living space. Ideal for the children's room or perhaps a touch of whimsy in the guest room. This floor lamp is easy to match no matter the interior style of a place.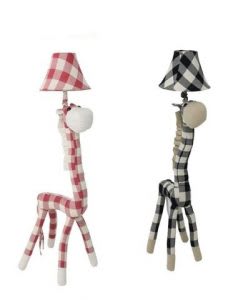 Check Alpha Living Cottage Fabric Giraffe LED Floor Lamp price below:
Doesn't this giraffe look spectacular? Full of black, white and grey checks, rather than plain brown spots. Incorporate a sense of wonder and excitement into the lives of your little ones with this stylish looking floor lamp. It illuminates the surrounding area brightly, functioning as a perfect reading light. This makes an excellent assortment for the children's play area or library.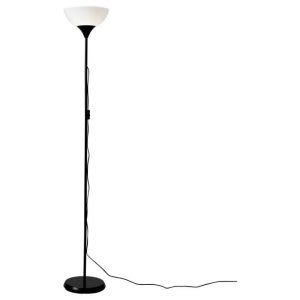 Check IKEA Floor Uplight Lamp price below:
Strong and sturdy, this uplighter floor lamp makes a pleasant addition to your home or office area. At an affordable price, you could opt to use this floor lamp as a part of your home furnishings as well. Place it next to a sofa or dining area for the added effect of pleasant brightness.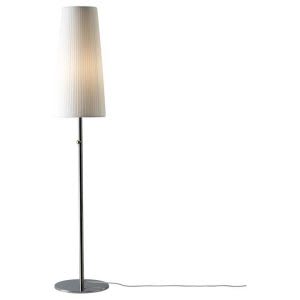 Check IKEA LUNTA Chrome Plated Floor Lamp With Dimmer price below:
Add a touch of class next to your writing desk. This floor lamp is perfect to use not just in the dark, but during daylight too. With an adjustable dimmer, you could quickly increase or decrease the lighting effect of the room. The dimmer is placed mid-way and right below the shade, which would make it convenient for you and ensures it is safely out of child's reach.
Tiffany Resin Glass Painting Floor Lamp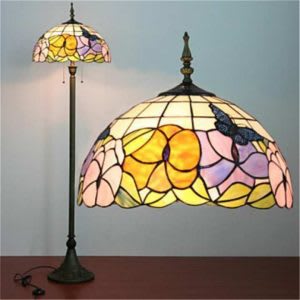 RM 1,269.00

Best flower design floor lamp
Nothing says sophistication like a floral, glass painted Tiffany floor lamp. This chic and stylish lamp is not just a tasteful interior piece in your home, but would also make an exquisite wedding or birthday gift for your family. It has an heirloom quality to its design, easily reminding you of the very similar beautiful pieces your grandmother used to have.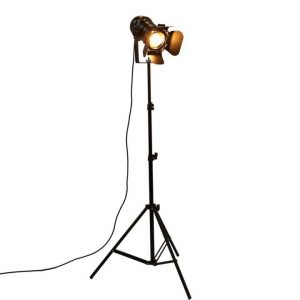 Check OEM Industrial Bar Creative Studio Tripod Floor Lamp price below:
An excellent choice for a photo shoot or fashion spread, this industrial spotlight floor lamp will be a fantastic inclusion in your studio. With a vintage exterior, this iron made light is able to cast light up as far as 10 square meters. It has the ability for rotation, allowing shadow direction both up and down. Work efficiently with fluorescent, LED or incandescent light bulbs.
Related article