Always looking for the next travel destination? If you are, you must be the adventurous type; the type who can't stay still in one place, who can't bear the thought of going to the same place, meeting the same people and let this vicious cycle of dullness dictate your life as you know your heart yearns for adventure.
But before you head out and start travelling around the world, you need a trusty companion, and who can you trust more to carry your stuff than a cabin bag? Here's a list of the best cabin bags for you travel the world and the seven seas.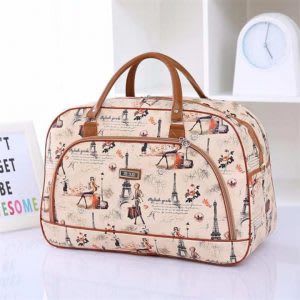 Check PU Leather with canvas hand-carry luggage bag price below:
You can look chic while you travel when you have this carry-on bag at hand. Its design is heavily influenced by Korean street fashion; leaving you looking like a K-pop star (as long as you compliment it with the right of clothes!).
Another great thing about this bag is that it comes with double-zippers which make it easier to close when the bag is full to the brink with all the things you are going to buy. Let's face it, where's the fun if you don't shop when you're travelling?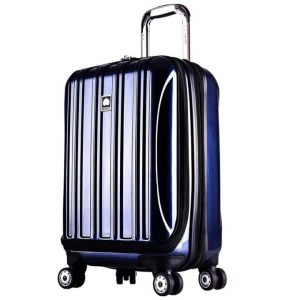 Check Delsey Luggage Helium Aero price below:
If you're going on a business trip, don't leave without the Delsey Luggage Helium Aero. The luggage is divided into 2 compartments for you to organize and pack all your stuff with relative ease. Think of your documents, suits, power banks, tablets – all of them can be stored in this one luggage.
There's also a front compartment that comes with a padded sleeve that allows you to store your laptop or other items for easy access – no more fumbling through your bag just to find that one item.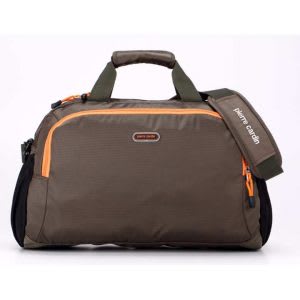 Check Pierre Cardin Hand-Held Travelling Bag price below:
Pack all your travelling essentials into one small travel bag, the Pierre Cardin Hand-Held Travelling Bag. The dimension of this bag is 47 x 29 x 19.5cm, which makes it small but don't scoff at its small size yet, it can pack tons of things into its compartments.
It also comes with a shoulder strap, so you can place the strap and carry it over your shoulder. It's worth mentioning that the shoulder strap is wide; this aids in distributing the weight across your back and shoulder evenly to prevent your shoulders from being sore.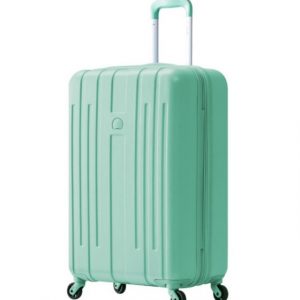 Check Delsey Grasse cabin trolley 22"inch hard case 4 wheel luggage price below:
This carry-on luggage from Delsey is TSA-approved for flight-use. It has a TSA-approved lock that only allows TSA agents to open and go through the contents of your luggage without damaging the luggage or the lock. It is also made from ABS shells that are as light as a feather – you won't strain your back when you carry this sturdy luggage.
This luggage also has a modern and sleek design to it. To complement its design, it has a finish that is scratch-resistant. This scratch-resistant finish helps to keep the luggage pretty trip after trip; it's a great investment if you're a frequent traveller.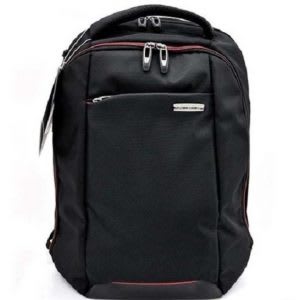 Check Samsonite Acer Torus-AB Laptop Backpack up to 15.6 (Black) price below:
Your laptop may be forever your friend but unfortunately, this 'friend' doesn't walk and needs to be stored in a bag. Luckily, there is the Samsonite Acer Torus-AB Laptop Backpack. It is spacious enough to store laptops that are 15.6 inches and above.
It is also loaded with ergonomic features to provide better back support. You won't have to worry about being a hunchback when you use this laptop bag from Samsonite.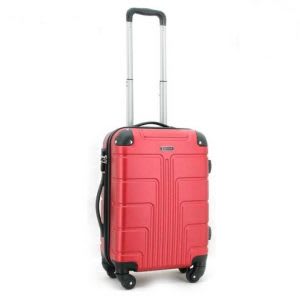 Check Crocodile ABS Luggage Cabin Size 20" price below:
This hand-carry cabin luggage is from a brand we're all familiar with, Crocodile. The cabin luggage comes in 2 colours, wine red and plain blue. Besides being beautiful, it is also convenient to bring around. It has 4 wheels that can rotate 360°, which makes it easier for you to drag it around.
It also has side handles and a retractable top handle that you can grab onto easily. Another plus point is that both the side handles and the top handle are ergonomically designed; this makes it a luggage bag that is designed with the user in mind as you can use the luggage bag without fear of any adverse health risks.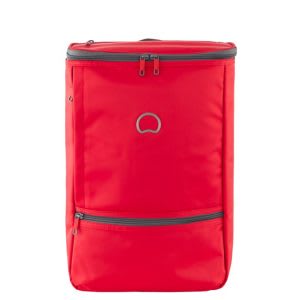 Check Delsey Miromesnil Backpack 1 Compartment price below:
This bag from Delsey small and thin, making it a great bag to pop under the seat. The design of the bag is unique; there isn't anything quite like it. It looks like a cross between a mountain bag and a cylindrical duffel bag – our compliments to the designer.
Delsey also went the extra mile when they included exclusive shock-absorbing pads to the bag. This simple yet exclusive addition to the bag helps to absorb shock by compressing any impact acted upon the bag. To put it simply, it protects the contents of your bag from impact.
More: Travel the World with These 9 Hassle-Free Luggage Bags
Disclaimer: The pricing shown is just a good indication of how much these products are worth. The prices could change based on the e-commerce promotions that are going on. If some of the products are not available, do email us at [email protected] Thank you!