Kitchen gadgets make cooking and food preparation much easier for you. Having a reliable helper around while prepping a large family meal would certainly be beneficial. You can easily whip up a gourmet dish from scratch with the right assistance even if you're an amateur in cooking. View these gadgets we have selected for you to make working in your kitchen a pleasure.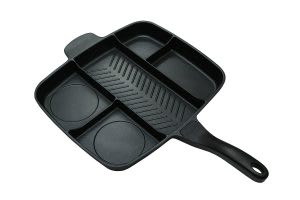 Check 5-in1 Master Multifunction Non-Stick Marble Coated Grill Pan price below:
Are you pressed for time? With this sturdy and scratch-resistant grill pan, you could easily prepare a selection of food at the same time. This 5-in-1 divided pan is completely chemical free and eco-friendly, good for your health and the environment. Simply enjoy a varied breakfast with less effort when you use this high-quality pan.
Check Swift Chopper Hand Blender price below:
Sometimes when we cook, we adore the rough texture of the onions and garlic in our dish. You cannot achieve a coarse mix of ingredients with a regular. But with a hand blender, you could certainly control the consistency of your mixing. Without using electricity and batteries, chop of the necessary items for a pesto or curry just the way you like it.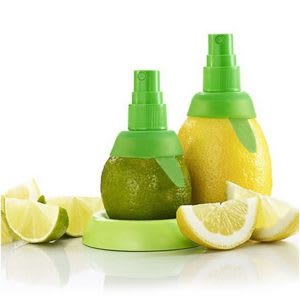 Check Citrus Fruit Spray price below:
The traditional way of squeezing a lime or lemon certainly involves a lot of effort. Now with the fruit spray, all you have to do is cut the tip of the citrus fruit, screw in the twisted stem into the fruit and spray on. You can effortlessly flavour your salad, marinades and sauces.
More: Make Raya Biscuits Like a Pro with these 7 Baking Utensils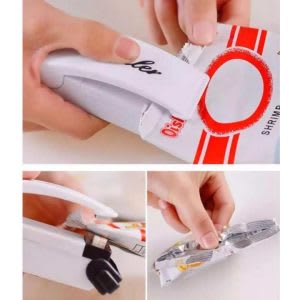 Check Portable Smart Package Plastic Sealer price below:
When you open a packet of biscuits or chips, often you use a rubber band or clip to secure the freshness. An easier alternative is a plastic sealer! It ensures the food remains crispy and crunchy without any chance of going stale. Vacuum seal your meals in preparation for any time you need it.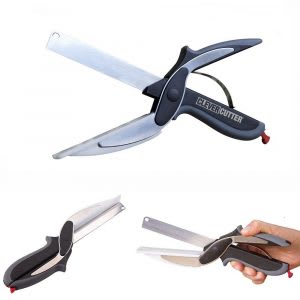 Check 2 in 1 Stainless Steel Smart Cutter Knife and Chopping Board price below:
Snip the veggies and meat into smaller portions just like you do with scissors. A brilliant invention, combining the knife and chopping board with an ergonomic handle to chop and slice with ease in seconds without having to place the items on a chopping board. With stainless steel blade, your cut will be clean and efficient.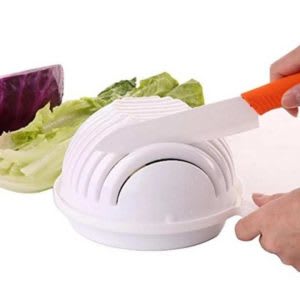 Check Salad Cutter Bowl price below:
How would you like to prepare a healthy salad dish in 60 seconds? This is a bowl which serves as both a colander and a salad cutter. Arrange your green leaves, fresh fruits and necessary nuts in the bowl, rinse and cut. It's easy and efficient. You can strain, slice and serve in a breeze.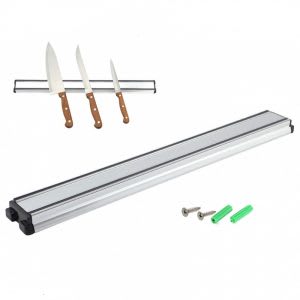 Check PRADO Aluminium Magnetic Knife Rack Holder price below:
It is a common habit for many to place knives in a container or basket holder which can be a bit messy and difficult to access. Using a magnetic rack holder, you can rest your knives and other metal utensils individually at an accessible point. This strong magnetic bar holds on to the tools, with a practical design that prevents you from any unwanted accidents.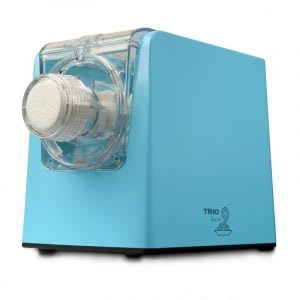 Check TRIO Pasta Maker TNM-05 price below:
Here is a fabulous short-cut gadget for noodle making. Easy to operate with a digital control panel, this pasta maker will be able to dish out a variety of spaghetti, macaroni, lasagne and dumpling wrapper. Not only can you prepare mouth-watering Italian dishes, it's also easy to prepare noodles and wonton wrappers for delectable Chinese cuisine.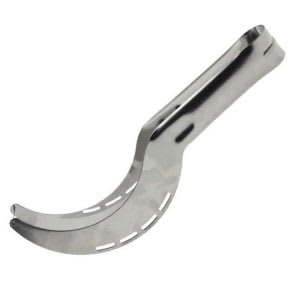 Check Stainless Steel Watermelon Knife Cutter price below:
Slice, scoop and serve. With this ingenious knife cutter, you can extract the flesh of a watermelon easily without any juice dripping down your arms. What's amazing is this cutter works equally well on mango, dragon fruit or papaya. It's a simple enough gesture to scoop out the pulp from any fruit with soft flesh.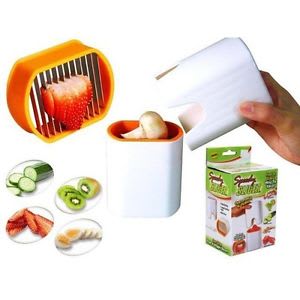 Check Speedy Fruit & Veggie Slicer Shredder price below:
Slicing can be quite a tiresome work, especially when you are required to prepare food in a large quantity. With the speedy slicer and shredder, just place your ingredient in the slot and press down to easily slice it. It works wonders with fruits, veggies, mushrooms and even hard-boiled eggs.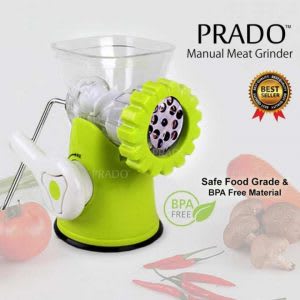 Check PRADO Manual Hand Mincer Meat Grinder price below:
Prepare healthy and fresh minced meat with this manual meat grinder. With stainless steel blades and mincing plates, you could feed in chunks of meat and have fine high quality minced meat ready for cooking. From meatballs to sauces, have it fresh from your own kitchen!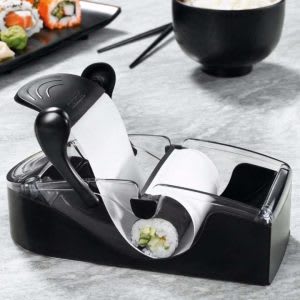 Check DIY Homemade Sushi Roll Maker price below:
The most excruciating part of sushi making is to create a perfect, tight roll. With this do-it-yourself sushi maker, it only requires you to fill in the compartment with ingredients, fold over and just pull. You will immediately have a perfect sushi roll. It's easy to make, looks great, and you can taste a good sushi from the comfort of your home.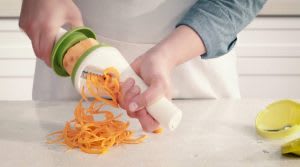 Check Portable Handheld Spiral Slicer Twist Cutter price below:
This spiral cutter can twist and cut any vegetable into different spiral shapes. With three different choices of blades; thick ribbon, thin spaghetti and shoestring, easily twist veggies like zucchini, carrots or beets into a fresh and delicious pasta meal. You can even use it to garnish your meals or add it to a salad.
More: 13 Mouthwatering Raya Biscuits and Kuih You Can Buy Online
Disclaimer: The pricing shown is just a good indication of how much these products are worth. The prices could change based on the e-commerce promotions that are going on. If some of the products are not available, do email us at [email protected] Thank you!
Related articles