In the current era of gadgets, most of us are constantly glued to our electronic devices especially our smartphones. Unfortunately, these electronic devices run on batteries and must be charged up from time to time, some more frequent than others.
To keep from running out of juice, it's best to keep a portable car charger in your car in case of emergencies. Here are the best car chargers for your device!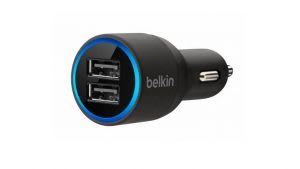 Check Belkin 2x 2.1 A Dual USB Car Charger price below:
Belkin International is a well known American manufacturer of consumer electronics. The Belkin Dual USB Car Charger is ultra compact and plugs into any standard 12V car cigarette outlet. It features 10 watts of power which powers two USB ports with an output of 2.1 Amps per port to easily charge most USB devices.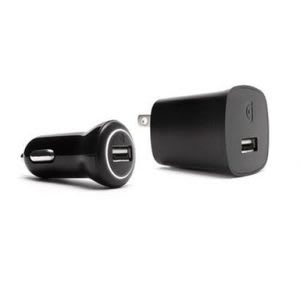 Check Griffin PowerDuo Car Charger Charger price below:
The Griffin power duo provides both car and home charging in a single package. The Power Block AC charger is a powerful home charger and the Power Jolt is a mini 12V auto car USB charger.
This charger delivers a stable 10 watts of power through a standard USB port for fast and safe charging of most USB devices. It's compatible with Android-based smartphones and even comes with a detachable micro USB cable for Android phones.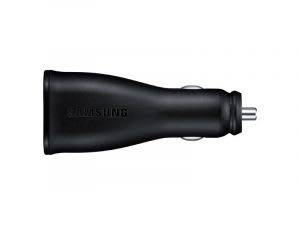 Check Samsung LN920 Dual Fast Mode Car Charger price below:
The Samsung LN920 is a fast charging dual port vehicle charger which can power a totally drained smartphone to approximately 50% charge in half an hour. It is compatible with all Samsung phones and tablets and also charges any Micro USB and USB-C devices with up to 2 Amp charging rate. It plugs into any standard vehicle power outlet and provides a stable voltage which does not damage your battery while charging.
Check Mcdodo Constellation Wireless Charger Car Dock price below:
The Mcdodo Constellation is a wireless car charger which provides adaptive current to provide sufficient voltage to charge a wide array of different cell phones equipped with wireless charging. The LED indicators let you know whether the charger is working or not and strong suctions ensures that your phone is stable during charging. This charger works with both iPhone and Android devices such as the Samsung Note 8.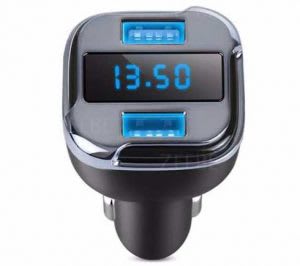 Check ZEEBE 2 in 1 GPS & Dual USB Car Charger price below:
The ZEEBE is a USB car charger that also comes with a GPS tracker to let you know where your car is within a range of 50 meters. The device is equipped with an Anti-overheat circuit, OLED indicator and compass to indicate vehicle direction. The dual USB charger supplies 4.2A charging for two compatible USB devices.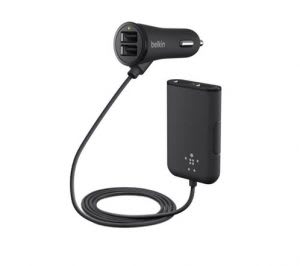 Check Belkin Rockstar 4 USB Ports Car Charger price below:
The Belkin Road Rockstar is a multi USB port car charger which allows both front and back passengers to charge their devices at once. It is designed with a long 6-foot long cable that's connected to an extended USB hub for a total of USB ports. You can charge devices of up to 2.4A with the Rockstar.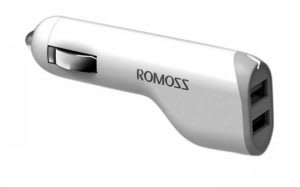 Check Romoss eUSB Ranger 95 Laptop Car Charger price below:
Want to charge your laptop in your car? The Romoss eUSB charger has got you covered. This charger provides a unique eUSB that has an output of 12-19V to charge a wide range of laptops or tablets. As a bonus, the charger also has two extra USB outlets which provide 5V 2.1A or 5V 1A charging for smartphones and other devices with compatible charging ports. Also included are 14 different charging tips to ensure you can charge almost any device.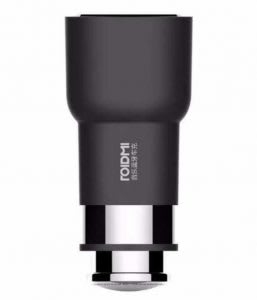 Check Xiaomi ROIDMI 2S Bluetooth Car Charger price below:
The Xiaomi Roidmi 2S allows you to charge your devices whilst simultaneously transmitting calls or music to your car's FM system using the built-in Bluetooth. Charge up to two devices with this versatile car charger that's compatible with both Android and iOS phones.
Related articles