Skin smoothness is a never-ending pursuit. Numerous products and techniques are recommended for smoother skin. Still, as of now, epilation seems to deliver the longest-lasting and most satisfying results.
Yes, you can consider depilatory lotion, tweezing, waxing or shaving. Nevertheless, employing a hair removal epilator is the top horse since it can capture even the finest hairs that waxing might not be able to catch and removes more hair than an electric shaver can. 
Although the epilator is more expensive than other hair removal instruments and techniques, it's still a small amount to pay for beauty (where's the lie, tho). So here are the best ten epilators in Malaysia to ease your hair-free journey!
Top 10 Epilators For Women in Malaysia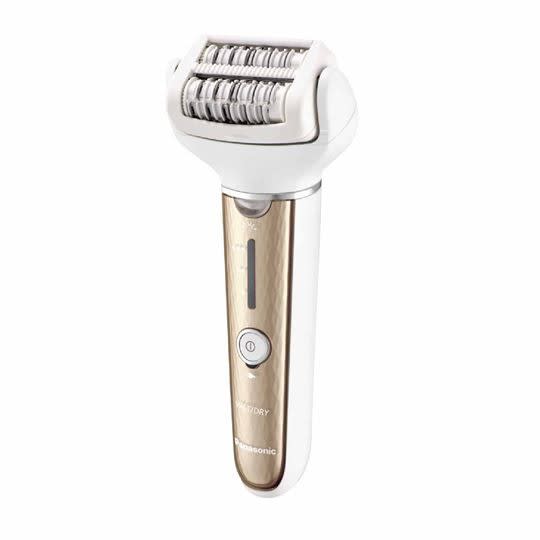 Check Panasonic Wet and Dry Epilator ESEL8A price below:
add_circle
Cordless and washable
add_circle
Supplier warranty
add_circle
Lightweight material
Why is it our top pick?
Please sign us up for thorough epilation in the comfort of our home! Its ergonomic design makes smoother skin a possibility. It also lasts a long time!
Overview:
With a double disc and 60 tweezers, the Panasonic ES EL8A covers more of the targeted epilation area. Unplucked hair may be prevented by keeping the head 90 degrees flexed and closer to the skin. Your entire body will be thoroughly cleaned by the pivoting head!
Details:
Weight: 170 g (without cord and attachment)

Speed Setting : 3 (Power / Normal / Soft) 

Voltage: 240V

Operating time: 1 hour 30 mins
Who is this for?
Brazilian epilation is supported by this nine-piece water-resistant equipment. Its 32.4mm broad head can grab more hair in one motion, providing you with a speedy and swift experience. In addition, you can epilate even in places that are difficult to view, thanks to its LED light!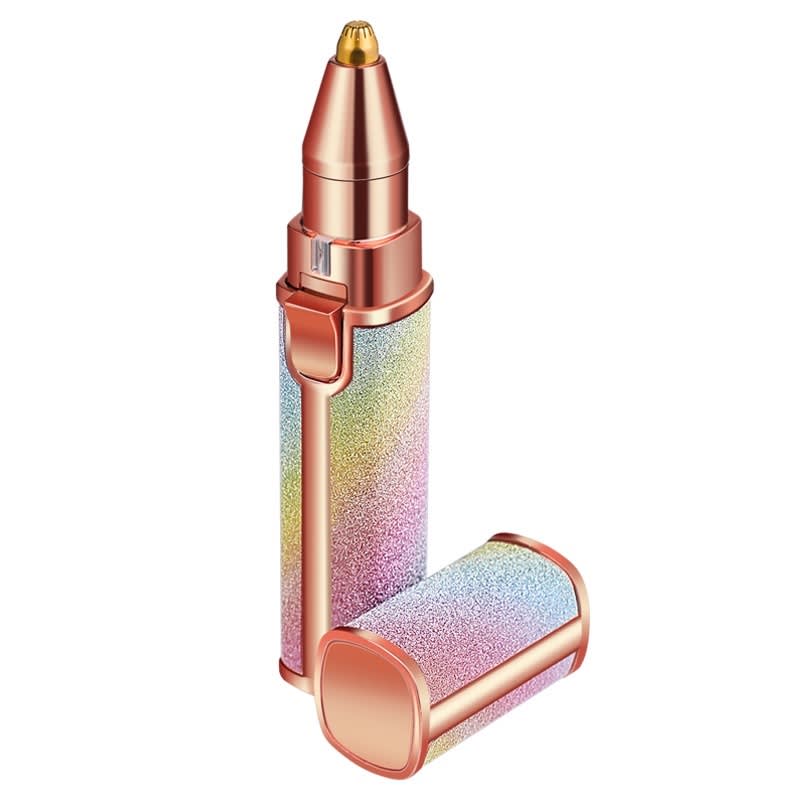 Check Dr Isla XM05 Eyebrows Epilator price below:
add_circle
Cheaply priced
add_circle
Built-in LED light
add_circle
Discrete and portable
remove_circle
Short warranty period (six month only)
Overview:
The Dr Isla eyebrow epilator is made using the industry's first and gold standard precision hair remover, which rapidly and painlessly sweeps away unwanted hair for gorgeously shaped brows! Additionally, the epilator is dermotagically tested and the head is hypoallergenic, making it suitable for daily use.
Details:
Material: ABS and stainless steel

Colour: Rainbow

USB rechargeable or 1 AA battery 
Who is this for?
Hate having untrimmed, bushy eyebrows? This pain-free brow epilator is the holy grail for you, then! Your undesired hair will be plucked from the roots using advanced technology and precise tweezers, leaving it clean and sleek. 
Check Jujy Painless Professional Epilator price below:
add_circle
One year warranty
add_circle
Portable and great storability
add_circle
It is a set price (epilator, razor, gel, pouch etc.)
remove_circle
Limited availability
Overview:
Want to get salon-quality hair removal in the convenience of your home? Jujy professional epilator's icing mode and aloe vera gel make epilation less unpleasant. Additionally, it comes with many accessories, making this device a comprehensive hair removal tool!
Details:
Gel: Aloe vera, oatmeal and motherwort for skin nourishment 

Product weight: 0.35kg

Rated power: 48W

Rated voltage: 12V/4A

Power cord length: 1.5m
Who is this for?
This epilator is designed exclusively for the delicate parts of the underarm and bikini area, seeking to make epilating painless. The accompanying aloe vera gel is like the cherry on top; following an epilation, it calms inflamed skin.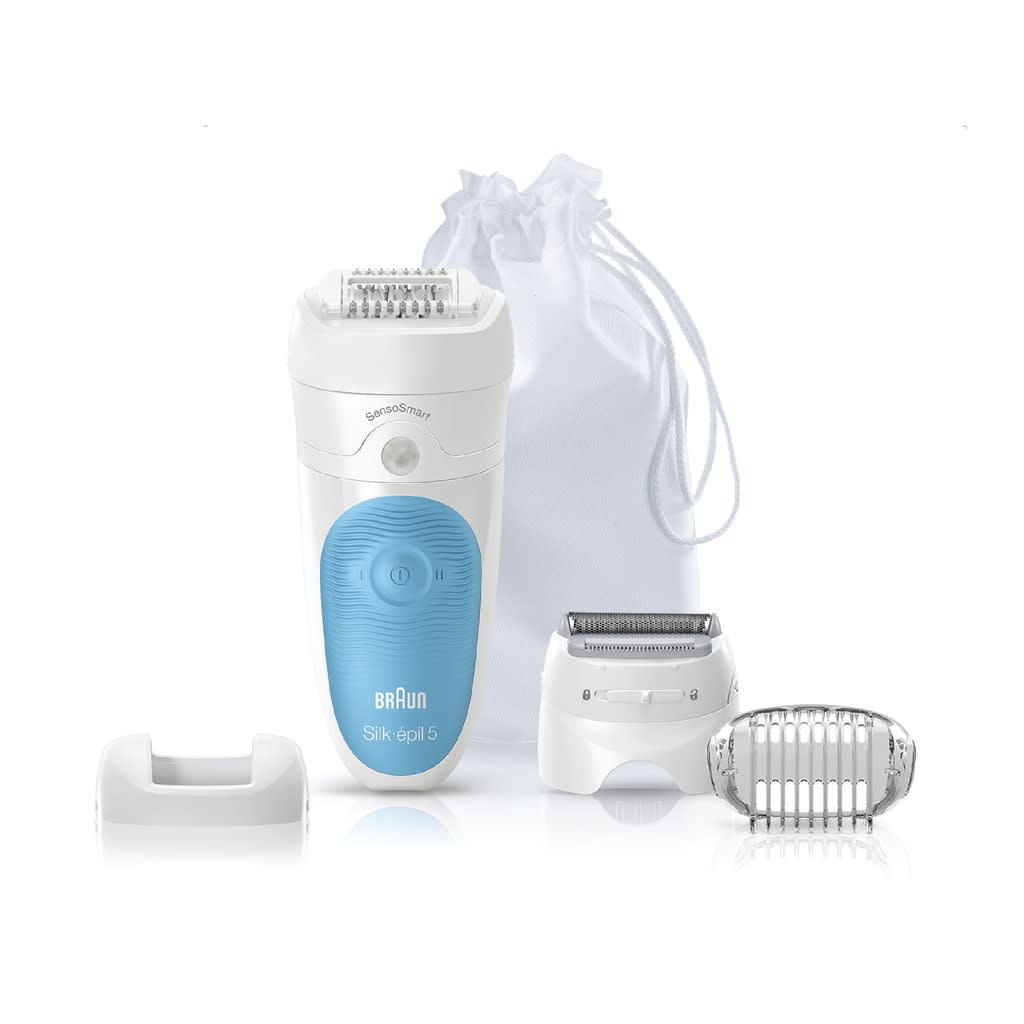 Check Braun Silk-epil 5 Sensor Smart 5/890 Wet and Dry Epilator price below:
add_circle
Supplier warranty
add_circle
100% water-resistant
remove_circle
Quite pricey
Overview:
The Braun Silk-Epil starter kit eliminates short hair that waxing cannot. With cutting-edge technology designed for wet and dry use, this epilator may be used in the bath or shower for delicate and efficient hair removal. So here we go, suave skin!
Details:
Wet and dry epilator

With 5 extra accessories

Suitable even for sensitive areas 
Who is this for?
Compared to shaving or waxing, epilation may seem intimidating to beginners since you lack the necessary knowledge. SensoSmart technology, specially created for novices, directs your epilation so that the proper pressure is used to remove more hair in one stroke!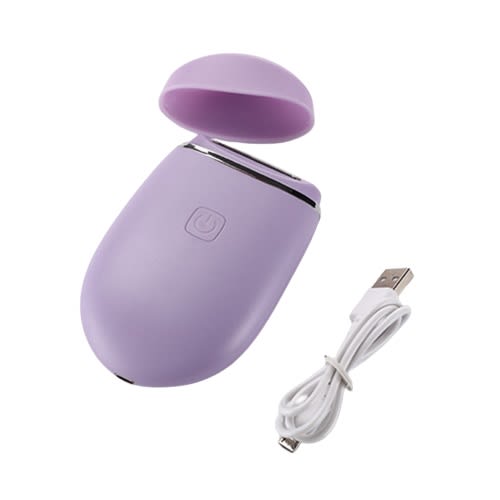 Check Missai 3 in 1 Portable Hair Removal Electric Epilator BD03 price below:
add_circle
Compact design
add_circle
Manufacturer Warranty
remove_circle
Unknown product material
Overview:
Environmentally friendly and suited for various body regions, notably delicate and sensitive places, the Missai epilator is intended for wet and dry epilation. It is definitely sanitary as the head is detachable and washable, eliminating bacterial growth.
Details:
Battery capacity: 800mA

Charging time: 2-3 hours

Usage time: 1-2 hours
Who is this for?
If you want a seamless pubic area, it is practical to use this epilator. Yes, having hair in that region is uncomfortable, and since it is delicate, extra care must be given. However, the three-blade epilator with R-shaped-angled teeth is perfect since it makes the entire procedure painless!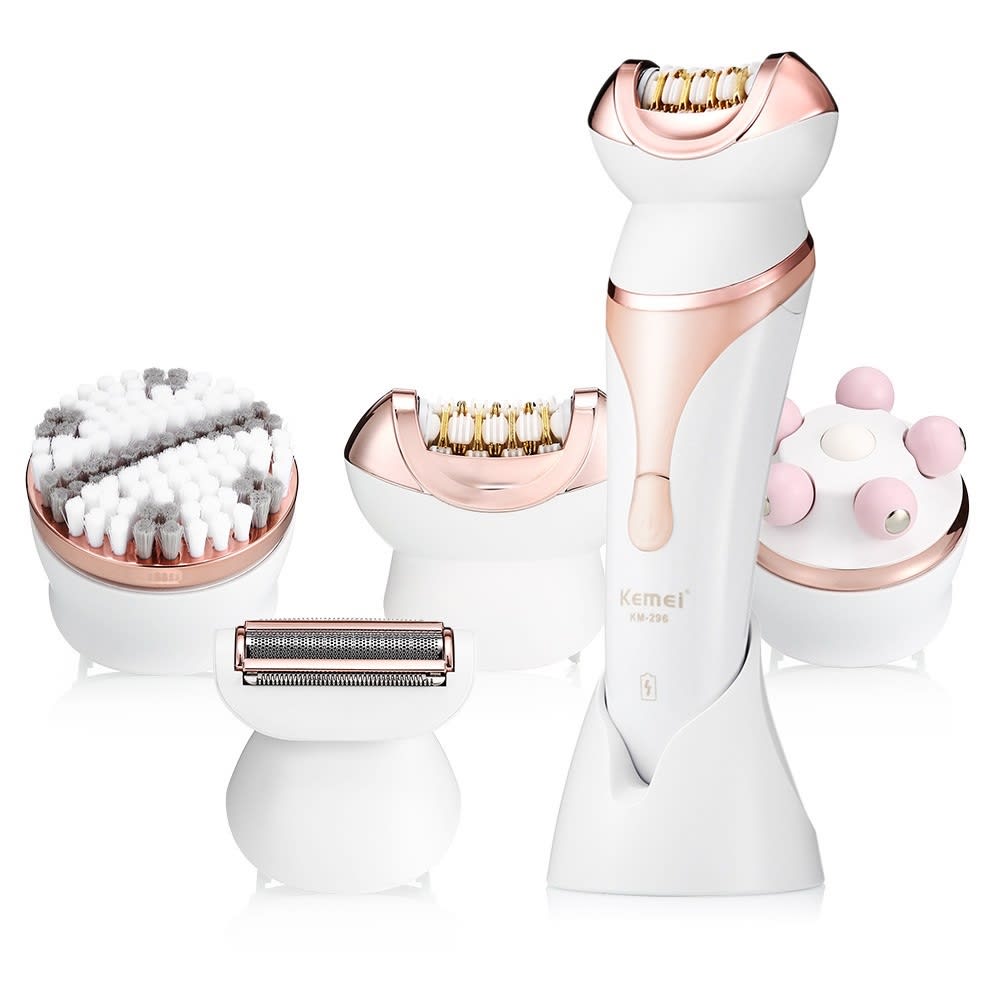 Check Kemei 4 in 1 Multifunctional Professional Beauty Kit Hair Removal Epilator KM 296 price below:
add_circle
Fully washable
add_circle
Water-resistant
add_circle
Rechargeable, built-in Lithium-ion battery
remove_circle
No warranty
Overview:
The Kemei-296 epilator may be used either wet or dry. Due to the product's great design and waterproof qualities, epilation in the shower is now a possibility. Additionally, it offers a comfortable grip that is ergonomic for all-day use.
Details:
Input Voltage: 100 - 240V

Power Rate: 7W

Working Time: 40 - 60 minutes (cordless)
Who is this for?
Having a limited budget yet desiring smooth skin free of unsightly hair? Fret not, since Kemei's epilator is intended for people with your financial situation! You shouldn't disregard your wants for hair-free skin due to tight cash.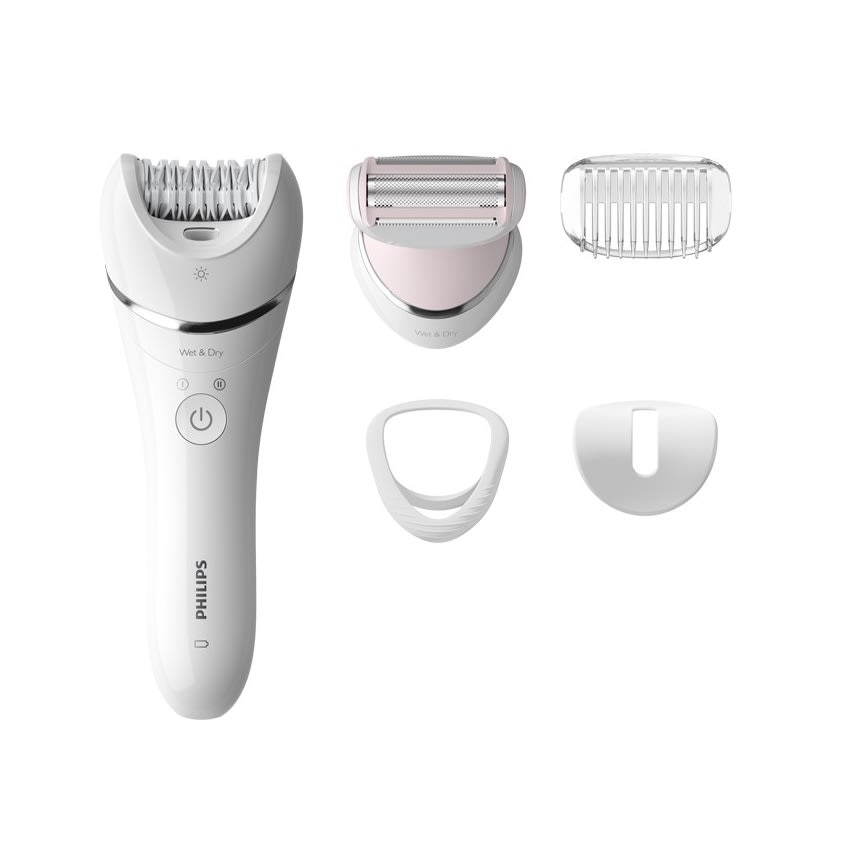 Check Philips Wet and Dry Epilator Series 8000BRE710/00 price below:
add_circle
Wet and dry use
add_circle
Ergonomic design
remove_circle
Non-economical price
Overview:
In just ten minutes, you can attain smoothness on your torso and legs thanks to the Philips Epilator Series 8000's strong yet delicate epilation. The benefits of combining different accessories with epilation are endless, but one thing is for sure, the result is fantastic!
Details:
Voltage: 15V / 5.4W

Number of tweezers: 32

Battery Type: Lithium-ion

Usage time: up to 40 minutes (2 hours charge)
Who is this for?
This device, regarded as the best in the Philips epilator line, softly epilates for smooth skin for up to 4 weeks. Thanks to its compact design and complimentary pouch, this hair removal epilator is transportable and simple to store.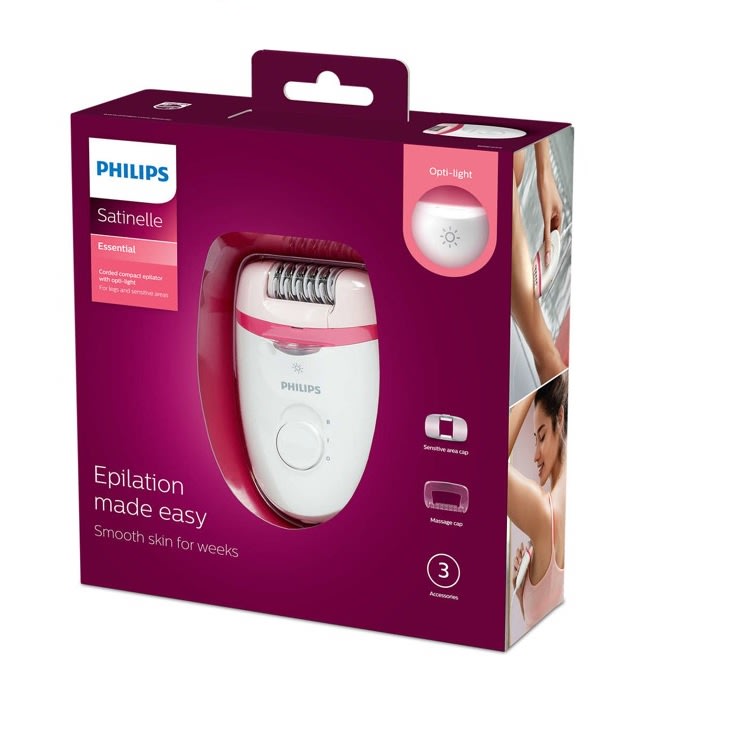 Check Philips Satinelle Essential Corded Compact Epilator BRE255 price below:
add_circle
Built-in light
add_circle
Ergonomic design
add_circle
International warranty
Overview:
Underarm hair removal with Philips Satinelle is phenomenal since it eliminates hair expediently. Not only does it save time, but it also decreases the discomfort of pulling at one's hair. Enjoy your smooth, shave-free skin for the next four weeks after a successful epilation!
Details:
Washable head for optimal hygiene

Epilator for the delicate area

2-speed setting
Who is this for?
The sensitive underarm region often has hair that is of varying thicknesses. With two speeds, this epilator is designed to eliminate unwanted hair as short as 0.5 mm and is very kind to the skin. Effective, indeed!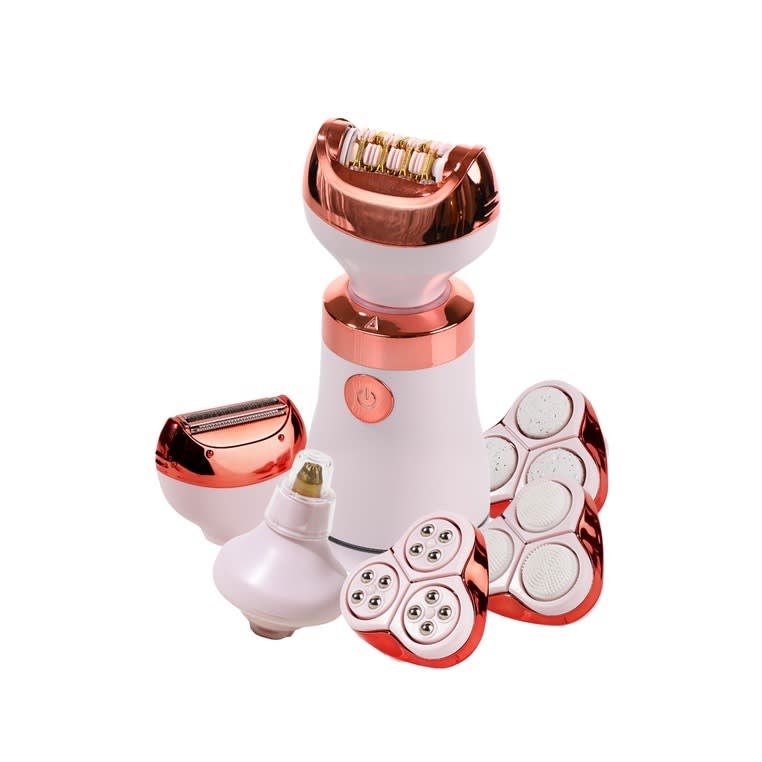 Check Megami 7 in 1 Pro Cordless Rechargeable Epilator price below:
add_circle
2 years warranty
add_circle
IPX7 waterproof
add_circle
Lightweight and portable
Overview:
Megami Epilator addresses your body region with a targeted hair removal procedure, making epilation effortless. Besides, the tri-tweezers series ensures your skin's long-lasting satin-like smoothness, which spin quickly to grab and remove fine hair.
Details:
Suitable for shorter and longer hair

For all body type 

All in 1 epilator (epilator, shaver, foot callus, massager, brush)
Who is this for?
This reasonably priced, stylish tool is a need for anyone looking for a lightweight, portable epilator for face and body epilation. The quickest amount of time will be spent cleaning your entire body!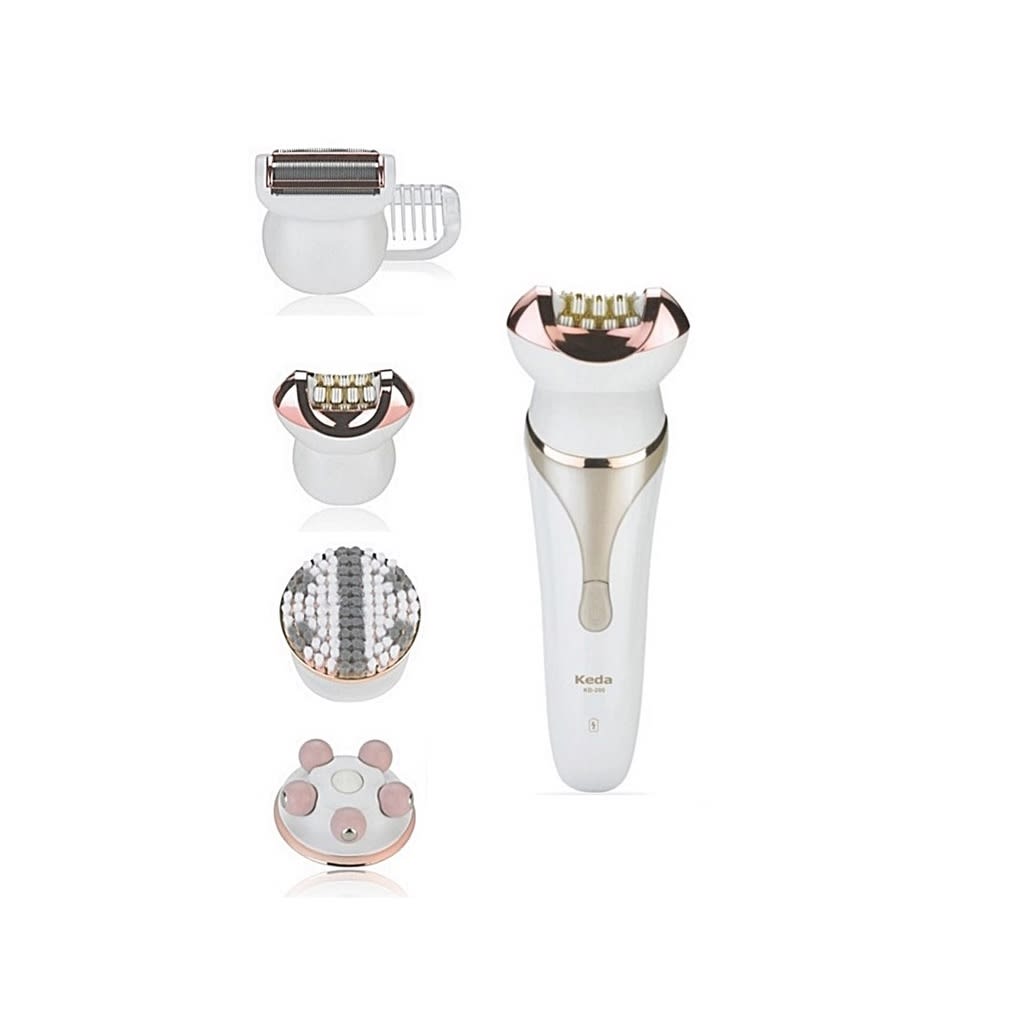 Check Keda Wet and Dry Epilator KD-200 price below:
add_circle
Large capacity Lithium
add_circle
For longer and short, fine hair
remove_circle
No warranty
Overview:
The 42 fine-tipped tweezers on Keda's epilator are designed to remove fine hair up to 2mm in length. It is shaped to perfectly fit the skin, which delivers better hair removal. With such precision, facial hair is no longer a concern!
Details:
Stainless steel blade 

Temple blade system

4 in 1 functions (different heads provided)
Who is this for?
Some people might find thick facial hair an issue, but thanks to this epilator, which removes even the finest hair, that is no longer a concern! Instead, you can achieve smoother, softer skin with careful use.
Related Articles