Tangled wires, messy wires -- you name it, dealing with a standard phone charger can be troublesome at times. With the wide availability of wireless chargers, you don't have to worry about plugging into a power outlet just to charge your phone. Here, we have listed down 9 best wireless chargers you can purchase online.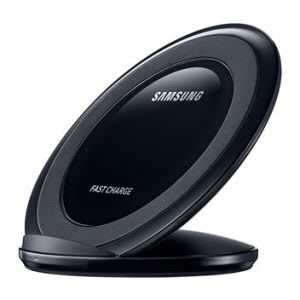 Check Original Samsung Fast Charge Wireless Charging Stand price below:
The Samsung Fast Charge Wireless Charging Stand offers the best of both worlds in juicing up your Galaxy smartphone or an iPhone. It comes with an over-charging prevention system, meaning the wireless charging stand will automatically shut off once your phone battery is full.
Then, there's the 65-degree design of the wireless charging stand. This angle is well-positioned, allowing you to view and navigate your phone easily. Plus, did we also mention the wireless charging stand's sleek black design looks stylish enough on your desk?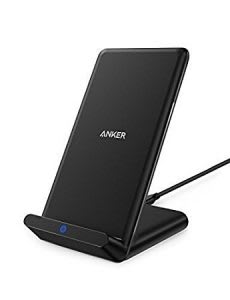 Check Anker PowerPort Wireless 5 Stand price below:
This wireless charger stand from Anker is said to charge 10% faster than your average 5W wireless chargers. It carries all three full CE, FCC and RoHS certifications, ensuring you get a peace of mind for your phone's safely. The wireless charger stand is also versatile enough to be charged vertically or horizontally.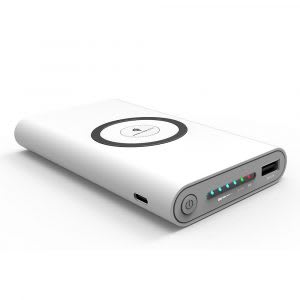 Check Qi Portable Wireless Power Bank 10000mAH Type-C 2.1A price below:
If you are looking for convenience and want to bring your wireless charger with you, then you might want to consider this Qi Portable Wireless Power Bank. It only weighs 350g and comes with two-way quick charge technology, so you can charge wirelessly or with a wire.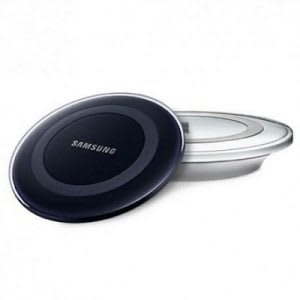 Check Original Samsung Wireless Charger Charging Pad Plate price below:
This Samsung Wireless Charging Pad offers up to 1.4x faster charging than your usual wireless charging pad with its Fast Charge feature, particularly if you use Galaxy Note 5 or Galaxy S6 Edge+. Best of all, the pad is also compatible with any Qi-enabled smartphones. Available in black or blue!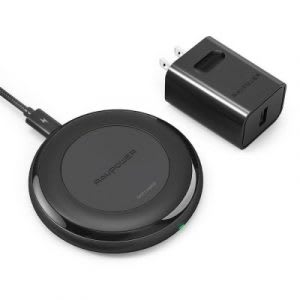 Check RAVPower Fast Wireless Charger QI + QC 3.0 Adapter price below:
This US-based RAVPower supports fast charging capability for Android phones like the Samsung Galaxy range or even current iPhone models. The fast charge mode only takes you around 2.6 hours to fully charge your battery. It also comes with a complimentary QC 3.0 adapter, enabling you to charge your smartphone with a max 10W output.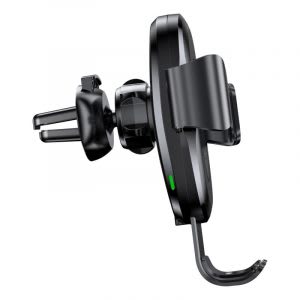 Check Baseus Car Mount With Wireless Charger price below:
This wireless car charger is versatile enough to be used for smartphones with screens from 4.0 to 6.5 inches. It supports a quick-charge function, allowing you to charge current iPhone models like iPhone 8 and iPhone X faster.
It also comes with a car mount made from a soft, non-slip silicone pad where you can simply clip it on most air-conditioned outlets. When you slip your phone into the clamp, it is stable, so you don't have to worry even if your car hit a speed bump.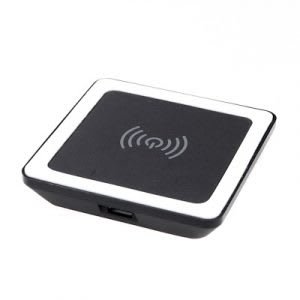 Check Mini Qi Wireless Charger Transmitter Pad With Silicone Mat price below:
The mini size of this wireless charger mat is convenient enough to be used anywhere you want, whether it's at home or at the office. It can charge any Qi-enabled mobile devices like Samsung, LG and Nokia models.
It comes with a non-slip silicone mat on both the surface and bottom of the wireless charger, allowing your phone to stay in place. The wireless charger mat also boasts short-circuit protection, so you don't have to worry about your phone being overcharged or overheated.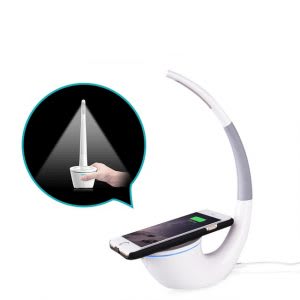 Check Nillkin Wireless LED Lamp Charger price below:
This is not just an LED lamp that's used to light up your desk, it is also a handy wireless charger for your device. It supports most Samsung Galaxy models and other phones like Nokia Lumia, LG G5 and current iPhone range. The lamp itself is aesthetically pleasing, thanks to its minimalist white-and-grey design.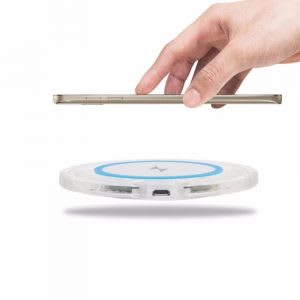 Check QNIGLO Qi Standard H8 Portable Wireless Charger price below:
A wireless charger can be costly, given its function and portability. But that doesn't mean you can't own one at all. This wireless charger from QNIGLO only costs you a measly RM29.90, which is perfect enough for any budget-conscious buyers out there.
It boasts a simple, yet elegant white design in a circular disc shape. It can charge any Qi-enabled mobile devices and comes with a short-circuit protection, giving you a peace of mind when comes to charging safety.
Related articles