Are you trying to figure out why your hair looks dry, damaged, and brittle while the person who has just walked past you has hair that's silky, shiny, and even smells nice? What are their secrets?
Well, the look of silky, smooth hair isn't caused by the air. In fact, it is regular treatment and care. 
Some of the most sought-after hair care products include hair conditioners, hair masks, hair serums, and hair oils. Like skincare, hair care products essentially contain ingredients that help to comfort the scalp, lock in the moisture, and… promote hair growth! They nourish the scalp deeply to keep every strand of hair strong and healthy.
Whether you are just about to kick start your hair care journey or you are already on the way, here are some of the best hair masks in Malaysia to be added to your routine. Trust us, they surely aren't going to disappoint!
List of 10 Best Hair Masks in Malaysia 2023
---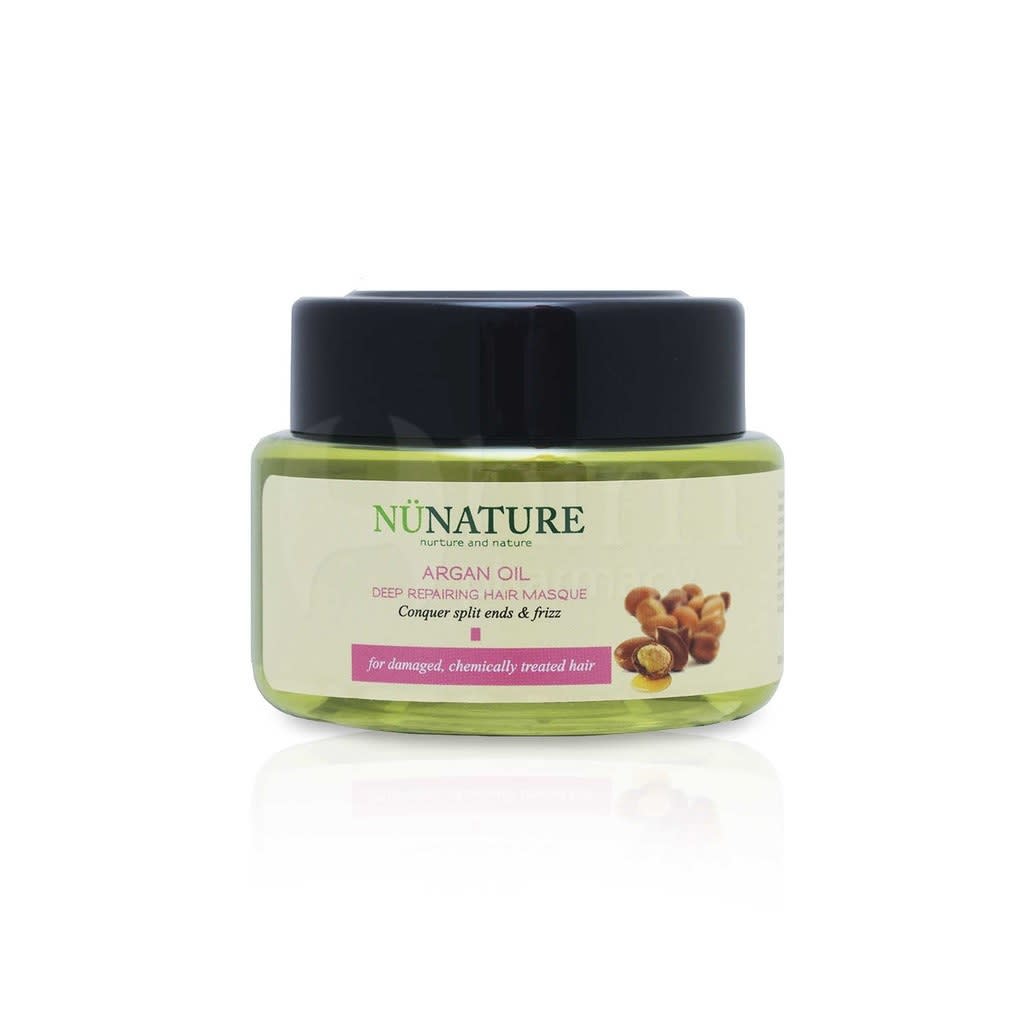 Check NUNATURE Argan Oil Deep Repairing Hair Masque price below:
add_circle
Contains natural ingredients to treats frizzy hair & hair growth
add_circle
Reviewed to have instantaneous results
Overview
Formulated with Indian Kino Tree Extract, Argan Oil, Olive Oil, and Soy Protein, this hair masque targets to repair damaged hair and defeat split ends as well. 
The said tree extract has powerful anti-aging properties to help stimulate hair growth. Whereas, its Argan oil and olive oil properties aids in strengthening the hair as well as restore its softness. 
Details
Helps to volumize the hair 

Contains anti-oxidant and moisturise hair

Formulated with Indian Kino Tree Extract, Argan Oil, Olive Oil, and Soy Protein to repaid damaged hair
Who is this for?
This is a great option to jump start your hair care. The price is affordable for all, making it easy for anyone to try. Rest assure that the masque will not weigh down the hair and make it flat or look greasy. According to users, the masque has improved their hair with a lustrous glow and volume instead.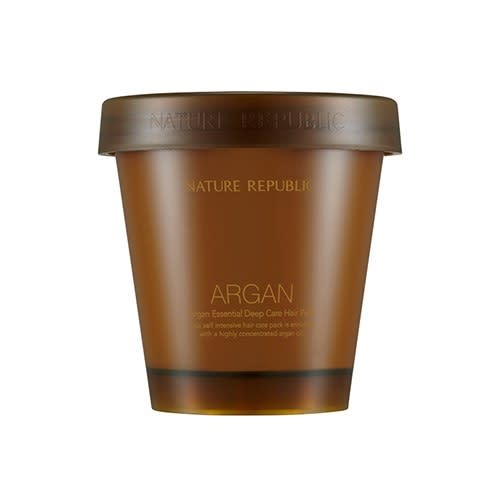 Check NATURE REPUBLIC Argan Essential Deep Care Hair Pack price below:
Overview
Nature Republic's hair pack is developed with Argan Oil, Rosehip Oil, Camellia Oil, and Evening Primrose oil to smooth out every tangled hair and repair every brittle strand. Especially for evening primrose; this oil is particularly wonderful for its anti-inflammatory properties and that it helps in combating dandruff. 
The hair pack also carries several root and leaf extracts which act as antioxidants to keep the hair follicles healthy. 
Details
Make hair soft, smooth and bouncy

Utilises primrose oil to combat dandruff and reduce inflammation to the scalp

Has ginseng that helps with repairs and moisture
Who is this for?
The Argan Hair Pack from Nature Republic has everything stuffed in a pot and could be the best supplement for your hair. With returning customers purchasing this best-selling product, it is an "extra-step" hair mask that will help with all of your hair problems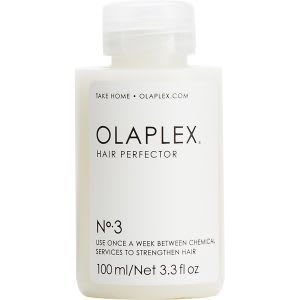 Check Olaplex Hair Perfector No.3 price below:
add_circle
Sulfate and paraben-free
add_circle
Suitable for most scalps including sensitive
add_circle
Keeps the hair grease-free
Overview
Olaplex's No.3 Hair Perfector Treatment is balanced in pH level, free from sulfate, parabens, and formaldehyde. It is formulated with ingredients such as Panthenol, Aloe Vera Juice, and Jojoba Seed Oil to heal and rebuild the bonds between the broken hair cells. 
With the help of Panthenol and Aloe Vera juice, both are notable for soothing irritated skin. Meanwhile, Jojoba oil being the product's golden ingredient works to maintain the scalp's moisture barrier, keeping the hair shine as well improve hair volume.
Details
Refining hair texture

Makes hair less greasy

Good for repairing damaged hair
Who is this for?
If you have a sensitive scalp and are in search of a gentle hair care product that won't irritate the skin, the No.3 Hair Perfector Treatment from OLAPLEX might be the best for your hair. It's also cruelty-free for your ease of mind.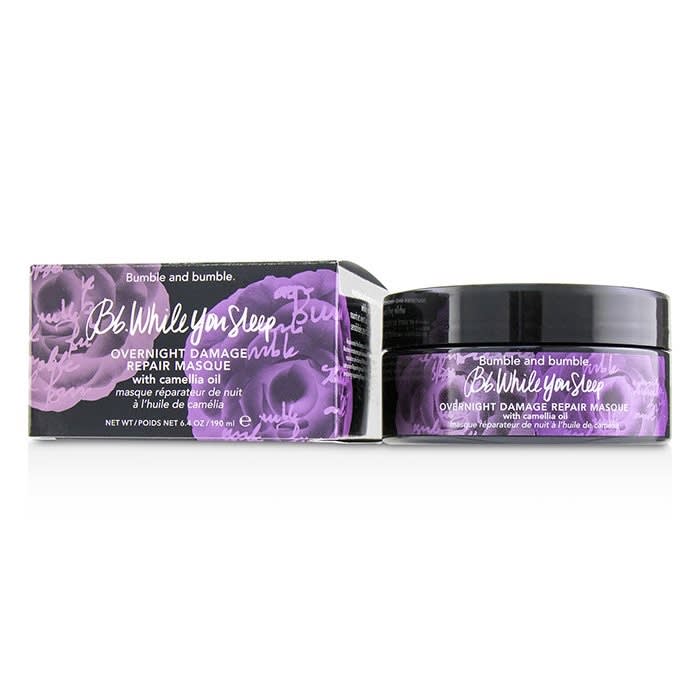 Check Bumble and Bumble While You Sleep Overnight Damage Repair Masque price below:
add_circle
Found to treat frizzy hair and split ends
add_circle
Mositurises and softens the hair
add_circle
Pleasant scent that is not overpowering
Overview
Enriched with Beefsteak Plant extract, Pomegranate Seed Oil and Vitamin E, this overnight hair mask makes for a powerful shot filled with antioxidants. In case you didn't know, antioxidants are beneficial in hair care as they protect the scalp, support collagen production in hair as well as improve hair growth. 
Details
Infused with Evening Primrose and Camellia oil for nourishment

Great for revitalise dry and damaged hair
Who is this for?
This product is great for sleeping at night with as it works best to repair and de-stress your damaged hair. Reviews also mentioned that they were able to feel a difference with just after one use.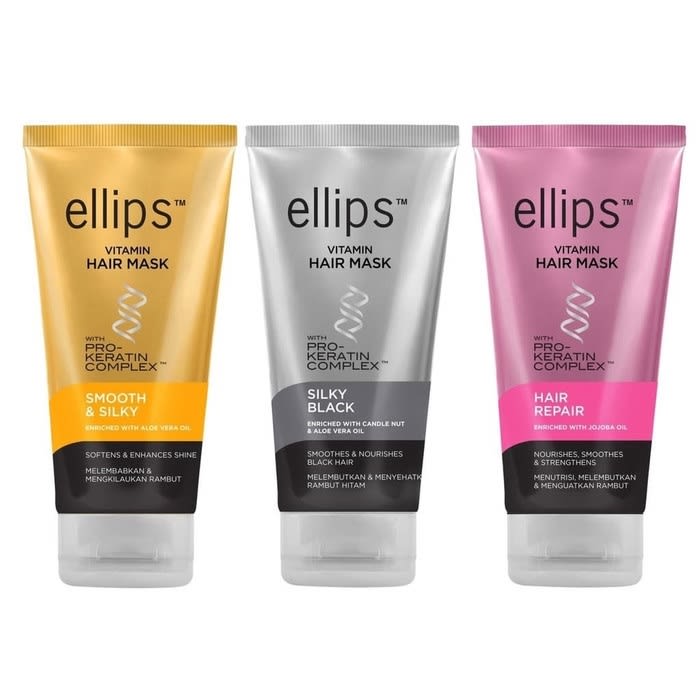 Check ELLIPS Vitamin Hair Mask with Pro-Keratin Complex (Hair Repair) price below:
add_circle
Instant results
remove_circle
Fragrance may cause irritation for sensitive skin
Overview
Hair follicles comprises of protein that is called keratin. It is the core resource to generate the cells in our hair of which, you may have guessed, affects hair growth too.
So if you want some protein for your hair, you should check out the Vitamin Hair Mask from ELLIPS.
Infused with Jojoba Oil and the brand's Pro-Keratin Complex, this hair mask lays protective shields on hair that has been destroyed by heat and hair-styling. It supports the hair structure which allows hair to grow longer at a healthy speed. 
Details
Has protein complex that helps with untangle hair

Panthenol and Vitamin E formula for soothing elements
Who is this for?
This hair mask is great for a day wear where long-lasting fragrance is guaranteed. Of course, it improves hair loss and makes hair more manageable. Overall, a fuss-free wear-on hair mask to have.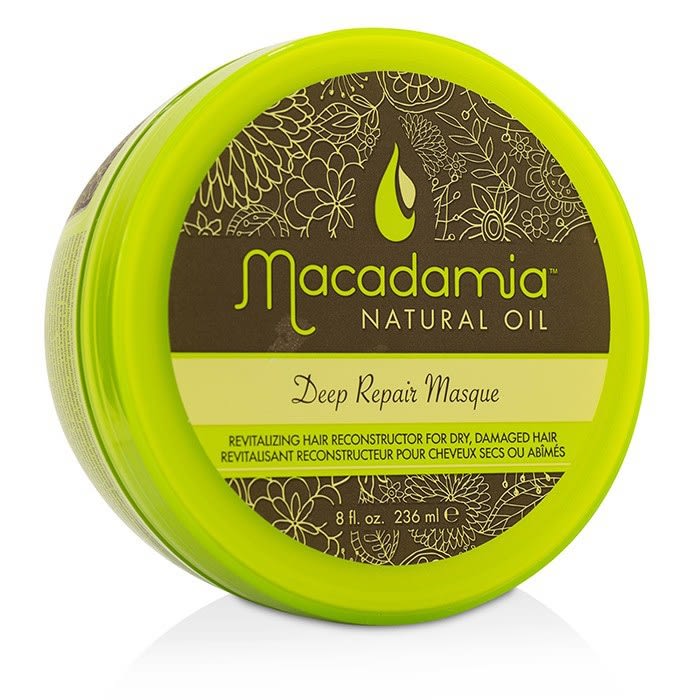 Check Macadamia Natural Oil - Deep Repair Masque price below:
add_circle
Soften curly and thick hair as well
add_circle
Ideal for textured hair
remove_circle
Might be too heavy for some hair types
Overview
Besides the classic Argan oil, ingredients like Macadamia oil, Algae extract, Tea tree oil, and Aloe extracts are also incorporated into this hair mask. 
The ingredients work together to amend the impaired hair follicles and reconstruct the hair from inside out. They also supply the hair with instant yet intense hydration, putting hair roughness to a stop.
Details:
92% natural formula

Contains elements to help repair damaged hair and avoid future damage
Who is this for?
The Deep Repair Masque from Macadamia Natural Oil is the rescue kit for people who are at their wit's end from suffering extreme hair dryness, roughness, tangling, and thinning.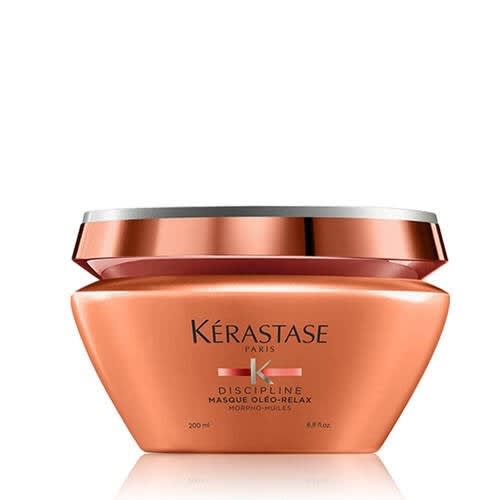 Check Kerastase Discipline Oleo Relax Mask for Frizzy and Unruly Hair price below:
add_circle
Effective and gives transformative result
add_circle
Repairs bleached and colour-treated hair well
Overview
This mask works to moisturise and smooth the hair, transforming it into a shiny and supple mane. Some of its key ingredients include Coconut Oil, Shea Butter, and Rosa Canina Fruit Oil. 
Like many other oils used in hair treatments, coconut oil penetrates into the hair and moisturises it from within. Whereas, Rosa Canina Fruit is a powerhouse of Vitamin C. Its anti-inflammatory and anti-microbial properties protect the scalp and hair from any environmental stress. 
Details
Anti-frizz protection for about 24hrs

Contains formula best for styling
Who is this for?
This product is best for untangled frizzy hairs, which is great especially for the many Malaysians who has their hair frequently disturbed by the weather's intense heat and humidity.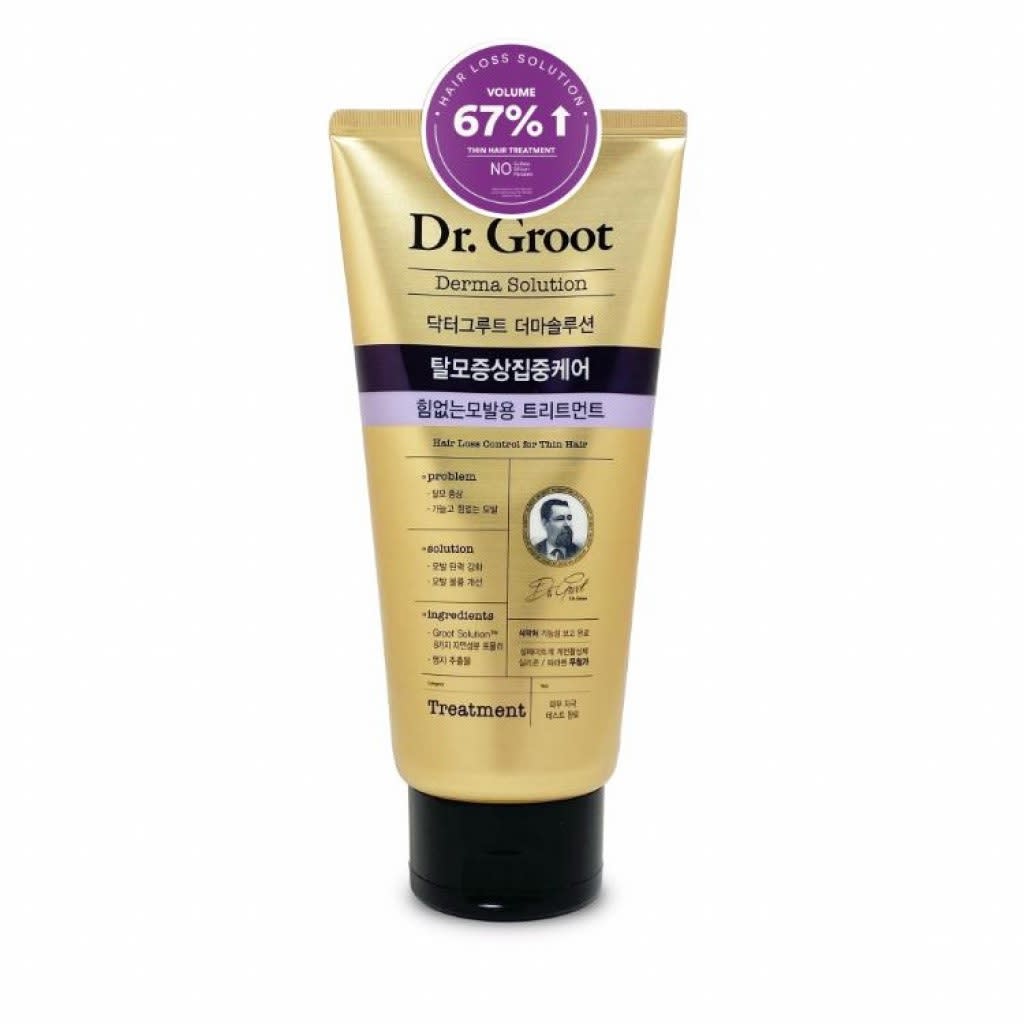 Check Dr. Groot Hair Loss Control Treatment For Thin Hair price below:
add_circle
Repairs and prevents hair loss issues
add_circle
Uses botanical extracts to soothe the stressed scalp
add_circle
Contains herbs that strengthen hair fibre
remove_circle
A bit pricey
Overview
This hair mask is infused with Macadamia Oil and Shea Butter to deliver ardent nourishment to the scalp. It also contains Centella extract, Mushroom extract, and Ginseng extract to rescue irritated scalp and improve the blood circulation of the scalp. 
Not only that, but the Pleuropterus Multiflorus herbs in it strengthens hair fibre as well as assist hair growth. 
Details
High anti-oxidants

Contains peppermint that helps with blood circulation

Has Hinoki false cypress which is good for repairing damaged hair
Who is this for?
This hair mask has a mild cleansing agent made from plants cleans without removing the natural oils defending the hair and scalp. The hair treatment is also tested to have improved hair loss by 75% and works the best when paired with the brand's Hair Loss Shampoo.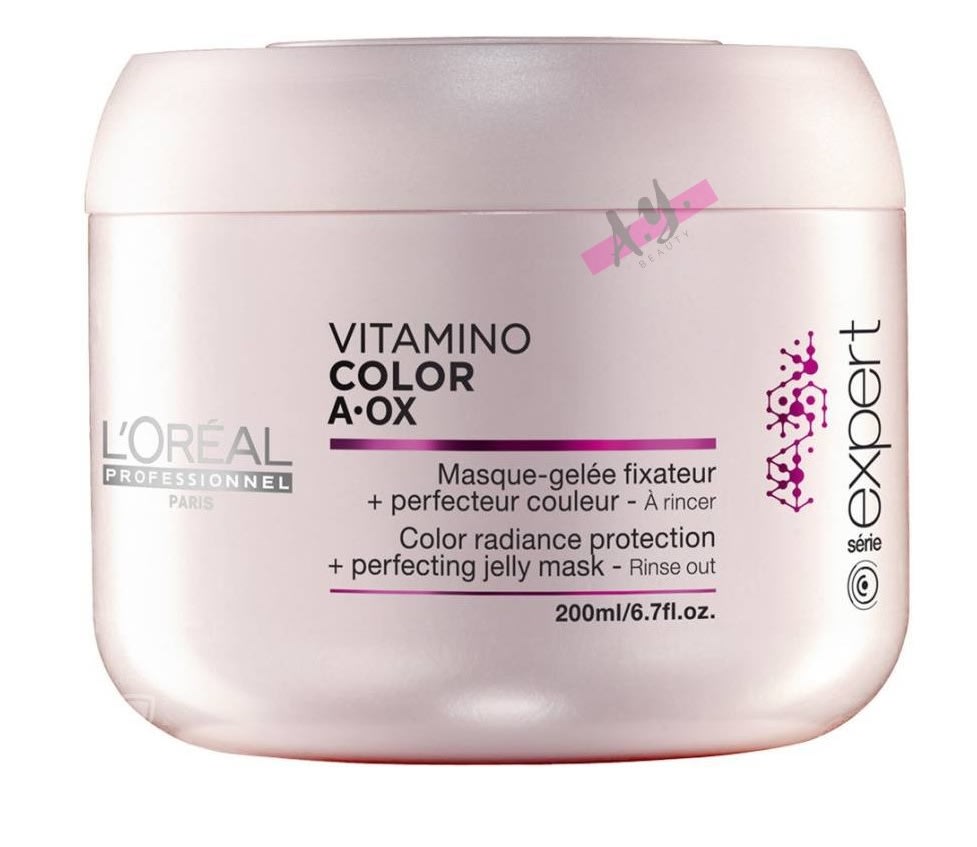 Check L'Oreal Paris Professionnel Série Expert Vitamino Color Masque A-OX price below:
add_circle
Prolongs hair color
add_circle
Easy and quick to use
add_circle
Results are effective and lasting
Overview
This mask is formulated with the brand's unique Vitamino A-OX Complex which filters out UV rays from the environment. Said complex works to guard the hair from environmental components that can fade hair colours, eventually aiding to preserve the hair's radiance.
Details
Formulated with Panthenol and Tocopheryl Acetate to comfort and protect the scalp.

Contains ingredients to repair hair damages
Who is this for?
This product is proven to be great in retaining their hair colours as promised. It has made their hair frizz-free and more manageable. The product doesn't require regular use but only once to twice a week to keep the hair shiny and healthy.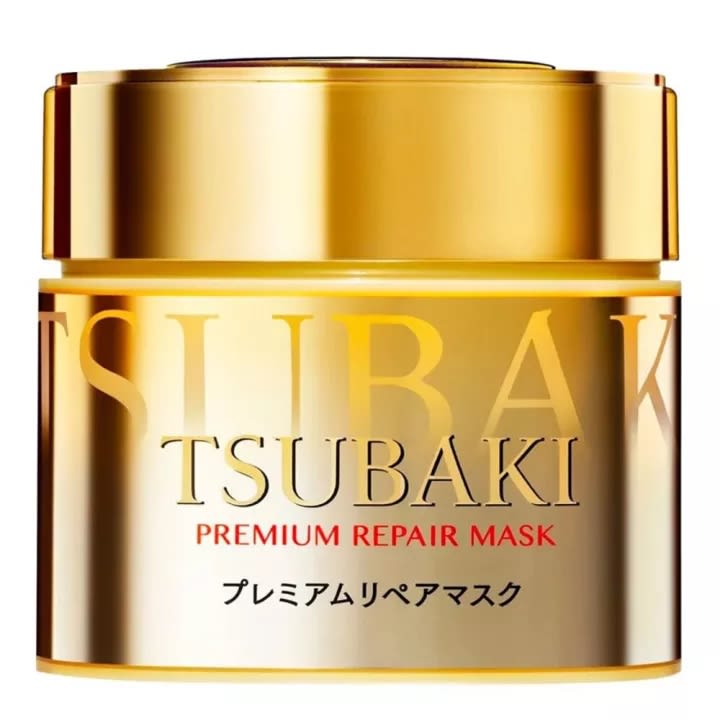 Check Tsubaki Premium Repair Hair Mask price below:
add_circle
Avoid loss in nutrients
add_circle
Enriched hair strength
remove_circle
A bit pricey
Overview
You'll need this mask if you routinely blow-dry your hair for styling in order to keep the health of your hair. The Tsubaki Premium Repair Hair Mask is specifically made to repair hair that has been weakened by blow-drying. 
With the mask, hair is nourished with proteins and lipids as well as amino acids which widens the hair cuticles for thicker locks. In essence, these components assist in preventing future nutrition loss and smoothing the hair.
Details
Contains protein to help with hair growth

Formulated with flower and fruits extract that aids in volumizing hair

Works to nourish hair with protein and lipids, smoothening it in the process
Who is this for?
Tsubaki hair mask is a great product for those who loves to blow dry their hair. Because heat causes hair further damage, hence its best to apply this mask to prevent dryness. It can also be used as an extra step before applying heat resistance products.
FAQ:
-
Hair oil vs hair mask (Differences)
While both belong to the category of "Hair Treatments", hair oils and hair masks can't substitute one another. They are siblings but not twins!
Ingredients:
Not surprisingly, hair oils are composed mainly of…oils. Some of the most common oils used include Coconut Oil, Argan Oil and Jojoba Seed Oil. Whereas, hair masks can be formulated with other ingredients such as nourishing botanical extracts, soothing aloe vera and hair growth's best friend - protein.
Function - Hair Oil:
Moreover, hair oil nourishes the hair shaft and maintains the gloss of hair thanks to the great penetrating power of oils into the hair. It is especially helpful in treating extremely dry or frizzy hair and works the best when left overnight. 
Function - Hair Masks:
Hair masks, on the other hand, serve different purposes such as maintaining hair colour, maintaining a healthy scalp, treating dandruff, and healing damaged hair. 
While there are overnight hair masks on the market, most hair masks should be rinsed off after minutes of use.
Usage:
When using hair oil, it should be applied to the locks and not directly onto the root of the hair as this may cause the hair follicle to be blocked which then turns the scalp greasy. 
Meanwhile, a hair mask can be used just like a shampoo and can be applied onto the scalp! One can first apply a hair mask after shampoo, then rinse it off followed by hair oil application to enhance the nourishment.
Related articles