Water dispensers offer a healthier alternative to tap water. Clean drinking water is vital for our health. As tap water contains dirt and bacteria, this contributes to 90% of health issues. Drinking contaminated water causes severe infections that affect both children and adults alike. 
Water dispensers that provide clean, purified drinking water extends to their capability of offering water in varying temperatures of your choice. With a plethora of water dispensers' brands in the market, we have listed down the best water dispensers that help fulfil your goal of having clean drinking water. 
---
Table Of Contents
Top 10 Water Dispensers in Malaysia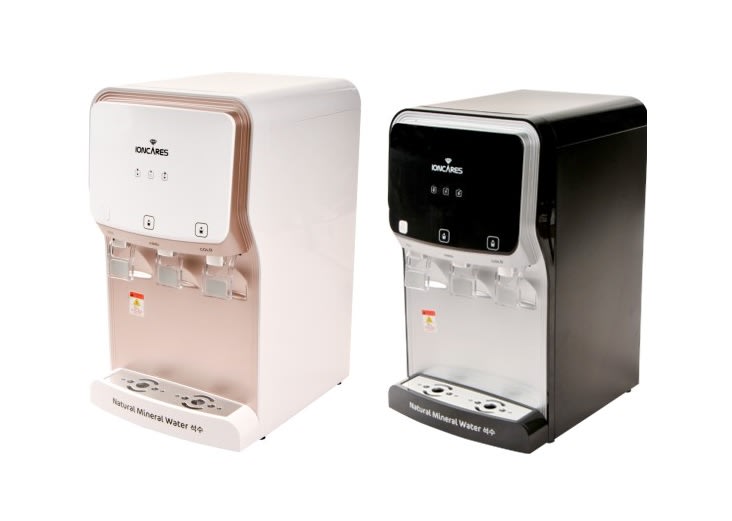 From

RM1,580.00
Check IONCARES SEOK SU Direct Piping Water Dispenser price below:
add_circle
Stainless steel
Why It's Our Top Pick:
"The IONCARES water dispenser features a child safety lock on the hot water nozzle, thus preventing accidental scalding. Better yet, the hot and cold-water tanks are made with hygienic stainless steel that's contaminant-resistant further protecting your health. 
This water dispenser connects directly to your in-house water source that automatically and instantaneously refills hot and cold filtered drinking water through its ultra-filtration system." 
Features:    
This water dispenser features an LED light display that illuminates the functions of the water dispenser so you can see clearly when there is little lighting. It also features smart programmable settings so you can adjust the features of this water dispenser according to your preference. 
Performance: 
Thanks to its compressor that has R134a refrigerant gas, users can expect this water dispenser to provide strong refrigeration that operates at a low noise level with high performance. This also helps to extend its service life.
---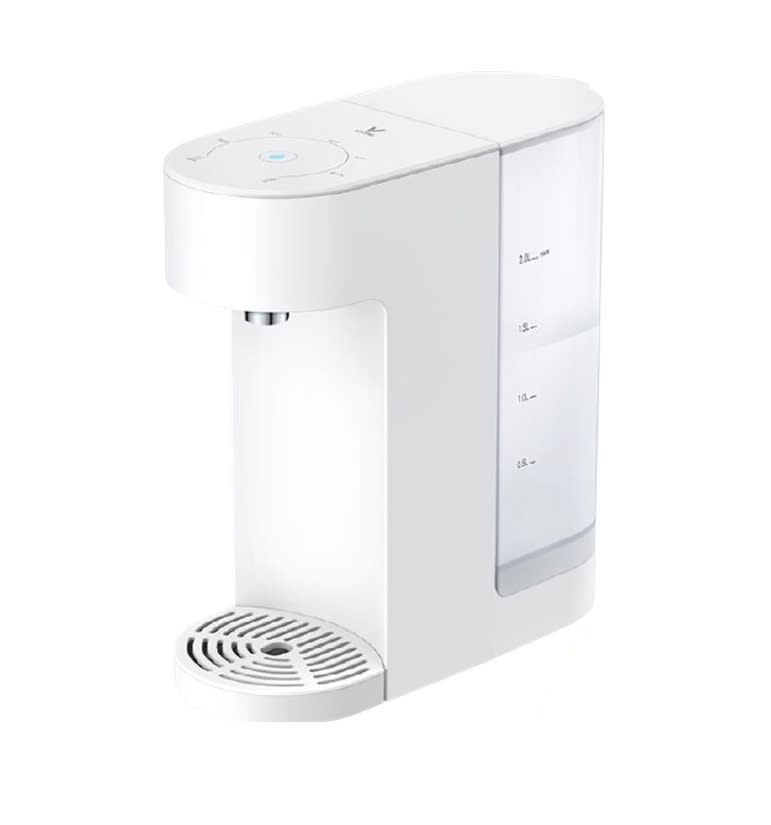 From

RM183.00
Check Viomi Water Dispenser price below:
add_circle
Food-grade material
Tell HR this is a great water dispenser for your office.
Features:  
Available in two sizes, 2L and 4 L this water dispenser provides a one-button solution with 5 levels of adjustable temperature that heats the water instantly. This prevents the water from being boiled multiple times. It also offers the optimum temperature needed for various applications. 
This compact-sized water dispenser also comes with a smart water quality sensor. This means it detects when the water has been replaced and indicates when the inner tube needs to be cleaned. Moreover, when the water level is low, a reminder will be signalled and the water will automatically stop heating.
Performance:   
Users were incredibly pleased with this water dispenser. It operates on an incredibly fast water heating system.
---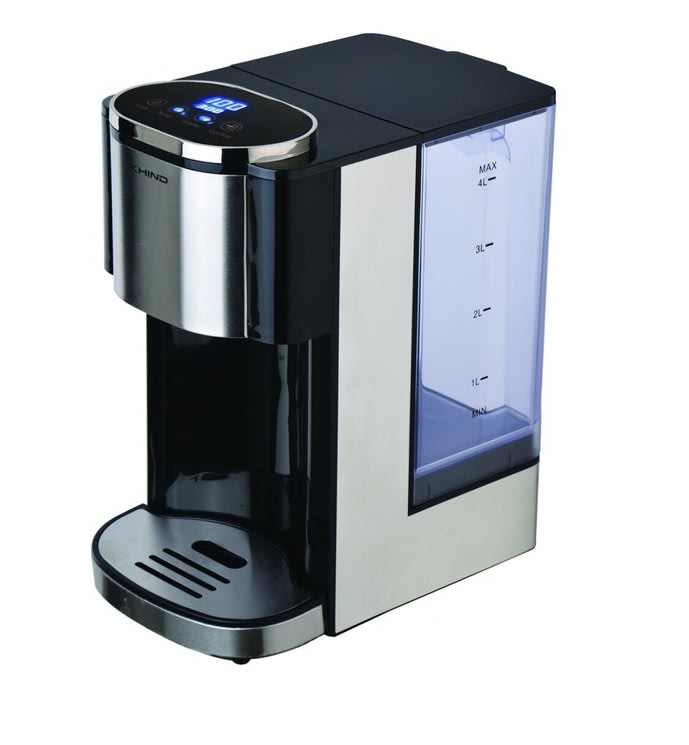 From

RM325.00
Check Khind 4L Instant Hot Water Dispenser price below:
add_circle
Removable water tank
remove_circle
Does not boil water
A good-quality water dispenser is worth investing in.
Features:  
The Khind's 4L Instant Hot Water Dispenser offers a hassle-free supply of hot water throughout the day. It's designed with 4 different water volumes for you to choose from. Select between a range of temperatures and dispense hot water easily through its digital display that has touch sensor control. 
Its child-lock safety feature makes this water dispenser safe to be used if you have kids around. Furthermore, this water dispenser comes with a boil-dry protection system that automatically switches off the heating element when there isn't any water left in the dispenser. 
Performance:   
Users say this water dispenser is worth the purchase. It functions effectively and is user-friendly.
---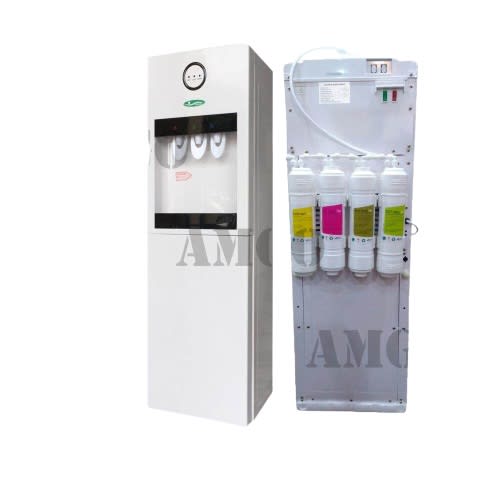 From

RM428.88
Check AMGO 21F Standing Water Dispenser price below:
Standing water dispensers are advantageous especially for heavy usage due to their large capacity.
Features:  
This standing water dispenser comes with separate hot power switches where you can choose between hot, normal, and cold water. It also comes with 4 filters. Not only that, its indicator lights provide easy viewing, especially in the dark. 
This water dispenser is made of anti-bacterial and durable plastic-grade material. For a standing water dispenser, it's pretty affordable, making this an excellent buy. 
Performance:   
Users have recommended this water dispenser for its good quality. They were incredibly satisfied with the functionality of this water dispenser.
---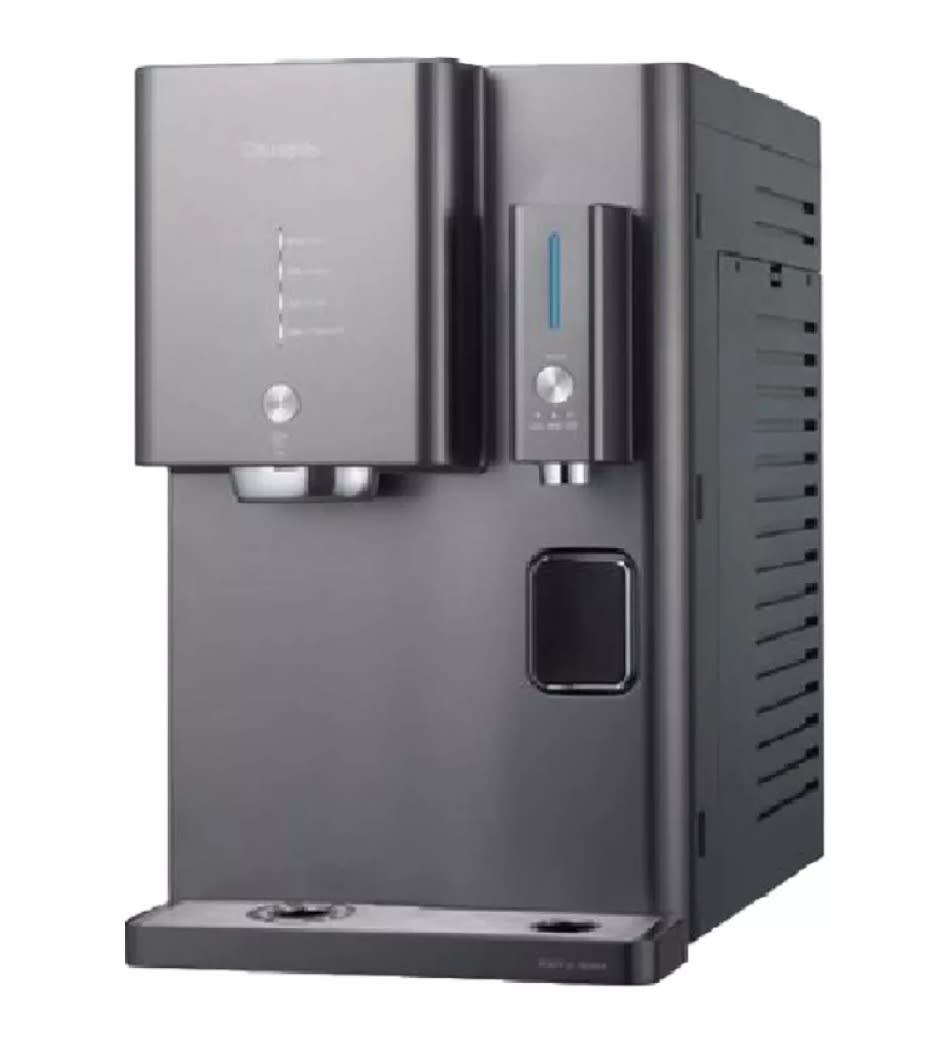 From

RM4,770.00
Check ChungHo Water Purifier OMNI Water Dispenser price below:
add_circle
Ice-making technology
add_circle
Easy filter replacement
add_circle
Dual-heating system
If you're looking for a water dispenser that does more than its job, this 4-in-1 advanced water purifier with ice-making capabilities may be just what you're looking for. 
Features:  
This compact-sized water dispenser supplies ice, cold, ambient, and hot water all in one. Moreover, it's capable of making tulip-shaped crystal-clear ice thanks to its advanced ice-making technology. It combines a reverse osmosis water purification system with ice-making that utilizes a freezing point depression method. This means that it supplies purified water to the ice-making unit to produce only pure ice. 
Besides, this water dispenser is built with an ACS smart cleaning function that automatically cleans the ambient and cold tanks once every four days and refills clean water. 
Performance:  
This water dispenser is extremely convenient and user-friendly. It enables users to dispense up to 0.5L of either ambient or cold water. Its LED display provides easy viewing of the settings. Plus, it also displays reminders for any abnormal occurrences.
---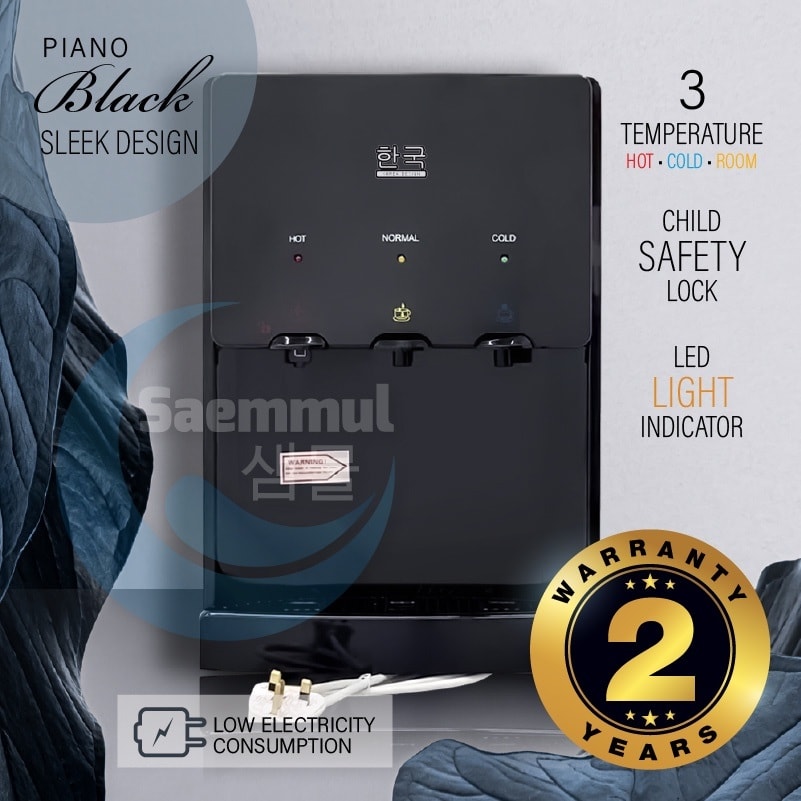 From

RM520.00
Check SAEMMUL Water Dispenser price below:
add_circle
Good value for money
add_circle
Child-safety lock
add_circle
LED light indicator
add_circle
Multi-filtration
Sip a glass of purified water thanks to SAEMMUL Water Dispenser's features that come with a cutting-edge water filtration system. 
Features:   
As water contains chemicals and residue, this water dispenser would be great to have as it has 4 different kinds of filters, ensuring that your water is safe to drink.
Apart from that, it offers 3 settings; hot, cold, and room temperature. Besides, its energy consumption is low.
Performance:  
Users love that it conveniently dispenses hot and cold water. According to some users, the dispenser button ensures a more hygienic system as opposed to a dispensing handle. Although it has generally received positive reviews, there has been a comment or two that mentioned that a leaking problem after a week of use.
---
From

RM580.00
Check CUZCO Bottom Load Water Dispenser price below:
add_circle
Suitable for 5-gallon water bottle
A bottom loading water dispenser is an ideal choice for homes and small offices, 
Features:  
CUZCO's bottom loading water dispenser features a double security system that prevents overheating or dry-heating. This double security system also prevents the water from overflowing. Both chilled and hot water are in distinct individual tanks. 
Moreover, when the water level in the tank is low, the water pump automatically refills water into the tank. 
Performance:  
Users commend the hassle-free installation of this dispenser. They say that it works well and is affordable too.
---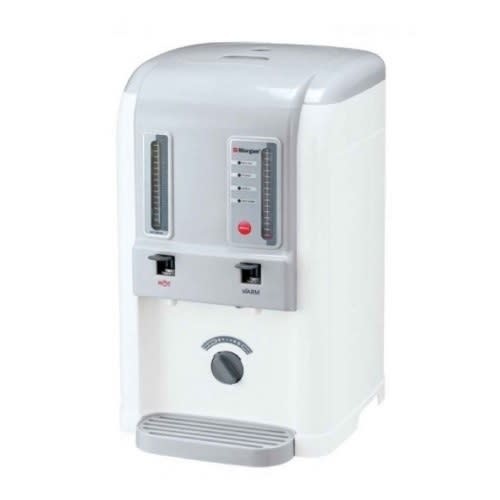 From

RM266.00
Check Morgan 8.0L Large Hot & Warm Water Dispenser price below:
add_circle
Anti-bacterial
add_circle
Stainless-steel
add_circle
Dry-boil protection
remove_circle
No touch sensor
With a stainless-steel inner pot, this large-capacity water dispenser is worth its price. 
Features:  
Morgan's 8 L water dispenser offers 2-in-1 hot and warm functions. Not only does it have separate outlets for dispensing hot and cold water but it also has a separate boiler feature that prevents tap and boiled water from mixing.    
Also, this water dispenser has distinct hot and warm water level indications. 
Performance: 
This model has garnered 5-star ratings for its quality and reasonable price.
---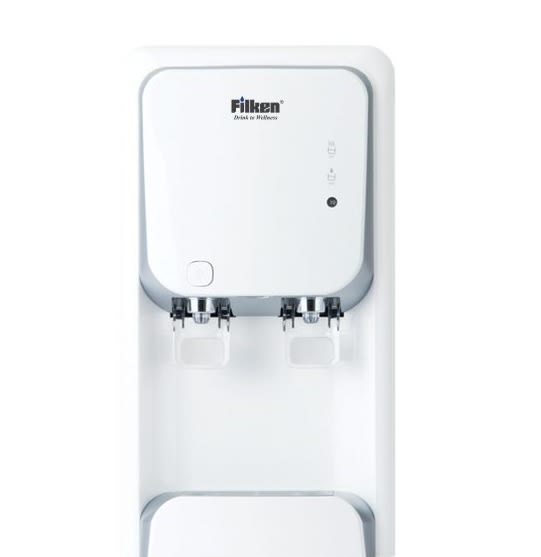 From

RM1,850.00
Check FILKEN Energy Saving Water Dispenser price below:
add_circle
Child safety lock
add_circle
Anti-bacterial
Who wouldn't want a water dispenser that dispenses purified drinking water while saving electricity?
Features: 
Sleek and slim, it has energy-saving qualities. This water dispenser's heating system automatically stops functioning during the night. The cooler will then automatically start working when the sensor detects light during the day. The eco-system feature functions when the brightness is measured under 1 lux. 
To top that, it also has a 4-filter system that guarantees clean, purified drinking water that's safe for consumption.
Performance: 
Users can expect a clean flow of drinking water as this water dispenser has a hidden replaceable hygiene guard that prevents bacterial growth at the faucet.
---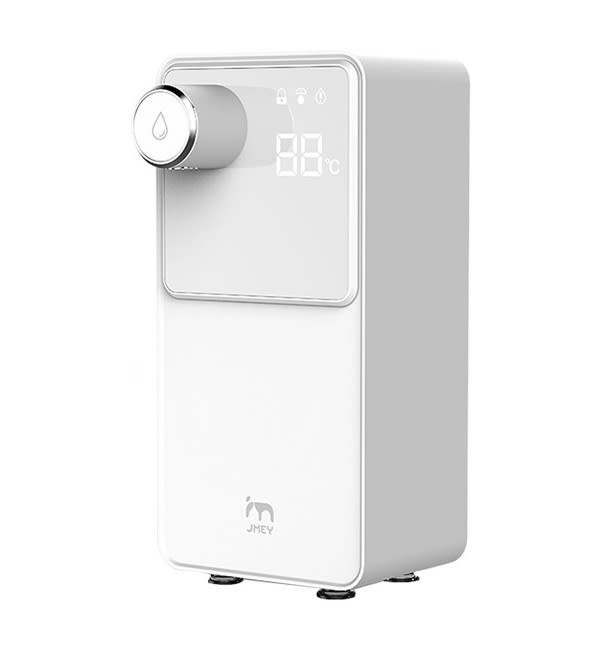 From

RM146.00
Check Jmey M2 Instant Hot Water Dispenser price below:
add_circle
3-second instant heat technology
A small-sized water dispenser provides convenience and practicality especially when you want clean drinking water on the go.
Features: 
With a large screen display and 7-speed temperature control, this water dispenser offers more for its compact size. If you want to have hot water, this water dispenser only takes 3 seconds to heat the water. All this is in part to the nano-membrane heating technology that uses high-purity quartz glass type nanofilm heating. 
Performance: 
Garnering positive reviews, this water dispenser has been praised for its quality and instant heating. It is also user-friendly and great for travelling.
---
---
Do Water Dispensers Purify Water?
Water dispensers come with a filter system that ensures clean and safe drinking water for you. With many innovative water dispensers in the market, they offer a filtration system that guarantees purified drinking water that is free from any harsh chemicals and residues. 
---
Water Dispensers Vs Water Bottles
Should you invest in a water dispenser or continue using drinking from disposable water bottles. Here's a statistic for consideration; more than 1 billion plastic water bottles are discarded in landfills every year. 
While disposable water bottles provide convenience, a water dispenser has the added benefit of allowing you to select the temperature of your drinking water with just the touch of a button. 
Even more so, water bottles may contain chemicals that pose a risk to your health. With water dispensers, you need not have to worry about any of that as they come with a filter that purifies the water, making it clean and safe for consumption. 
Lastly, with water dispensers, there's a variety of choices to suit your needs. Plus, you can have the option of connecting it directly to the plumbing in your home.
---
What Are The Benefits Of a Water Dispenser?
The road to hygienic drinking water starts from a water dispenser. Here are its benefits:
1. Clean and safe drinking water
A water dispenser offers clean, purified water that's free of harsh chemicals and dirt. It also has an in-built filtration system that filters out contamination and bacteria to ensure the water you're drinking is safe for your health. 
2. Saves time 
Choose between cold, room, and hot temperatures; a water dispenser avoids the trouble of having to boil the water and cool it down. This also makes it convenient to make beverages or prepare a bottle for your child as hot water can be dispensed instantaneously.
3. Environmentally-friendly
Not to mention, having a water dispenser minimizes the need for the use of disposable plastic water bottles. This undoubtedly reduces your carbon footprint.