The number one priority for parents is to provide the best of everything for their little bundle(s) of joy. Needless to say, with all the sneaky microbes and dirt lurking around the face of the planet, the task of choosing the right hygiene products for your baby can be daunting. With that said, here are our top 10 picks of the best baby washes and soaps to keep your baby clean and protected.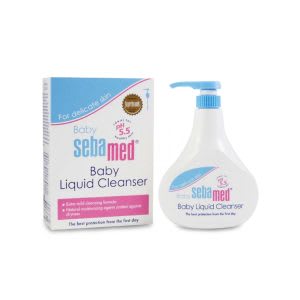 Check Sebamed Baby Liquid Cleanser 1000ml price below:
The saying "less is more" rings true when choosing a good product for your baby's delicate skin. Sebamed has prepared a baby wash that is mild enough to clean the skin without drying it, with the optimum pH value of 5.5 to help develop the biological layer on your baby's skin that protects against bacteria and viruses.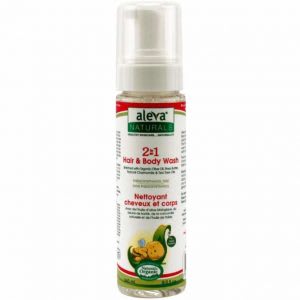 Check Aleva Naturals 2 in 1 Hair & Body Wash 200ml price below:
As your baby adjusts to life outside the womb, their delicate skin tends to be susceptible to skin irritation in the form of rashes and eczema. This gentle plant-based baby wash combines oatmeal with chamomile extract for soft and smooth skin, as well as aloe vera to help relieve skin irritation.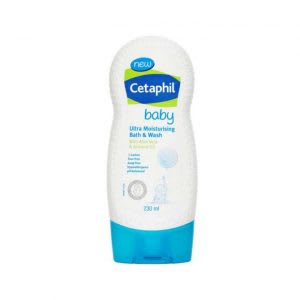 Check CETAPHIL Baby Ultra Moisturising Bath & Wash 230ML price below:
Cetaphil's Baby Ultra Moisturising Bath & Wash was developed specially for infant skin. It effectively cleanses the skin while keeping it hydrated and itch-free. Made without parabens, mineral oils and soap, this product will not irritate your baby's skin, and has been proven to be hypoallergenic and gentle on your baby's skin and eyes.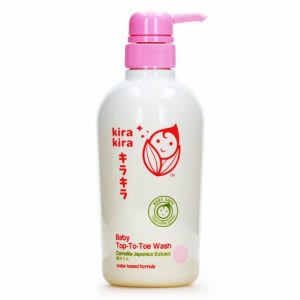 Check Kira Kira Organic Top to Toe Wash 400ml price below:
This Japanese product offers a natural, organic formula consisting of Camelia Japonica extract, which helps keep your baby's skin soft and hydrated. Made with organic plant-based ingredients that are gentle on the skin, this water-based product will not strip away the skin's natural moisture levels, nor will it leave any residual irritants on the skin.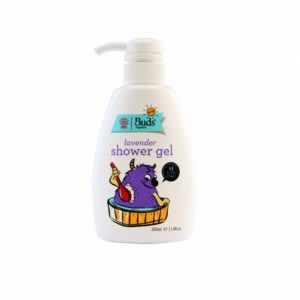 Check Buds for Kids Organic Lavender Shower Gel 350ml price below:
Besides the cute packaging, this shower gel contains lavender extract, which has been proven to have calming and soothing effects on the skin.  This organic product proudly boasts of its Ecocert-certified organic and 100% plant-based ingredients, making it both safe for your baby as well as the environment.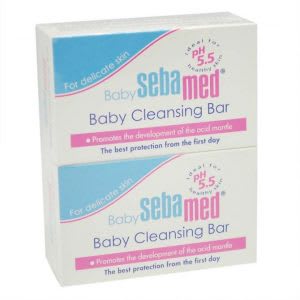 Check Sebamed Baby Cleansing Bar 2 X 100G price below:
If your baby has sensitive skin, it's best to avoid all the unnecessary chemicals and compounds that could trigger a reaction. Thankfully, this bar soap by Sebamed omits colour additives as well as possible irritants such as nitro-mochus compounds, formaldehyde, nitrosamines and dioxan. It also includes chamomile extract which soothes the skin.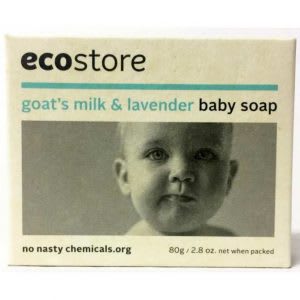 Check Ecostore Baby Soap 80g price below:
This natural handmade product from Ecostore combines the skin-nourishing characteristics of goat's milk with the soothing effects of lavender, resulting in a mild soap that will shield your baby's skin from dryness or irritation without stripping away the natural oils that protect the skin.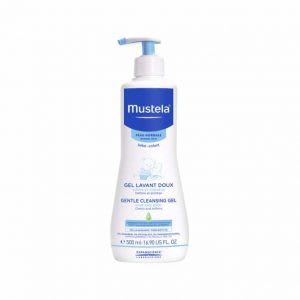 Check MUSTELA Gentle Cleansing Gel Cleans & Soften 500ml price below:
This hypoallergenic shower gel was made specifically to reduce skin irritation. Made of 90% natural plant-based ingredients, this product will gently clean and soothe your baby's skin (and hair!). Its paraben, phthalate and phenoxyethanol-free formula has been dermatologically tested, so know that your baby's skin is in good hands.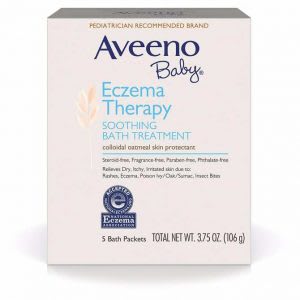 Check Aveeno Baby Eczema Therapy Soothing Baby Bath Treatment price below:
Aveeno's Eczema Therapy Soothing Baby Bath Treatment was made to help with eczema (hey, it's in the name). This product contains 5 packets of bath treatment, consisting of natural fragrance-free oatmeal to soothe itches caused by eczema, rashes, and even insect bites. It is also fragrance-free and tear-free, for hassle-free bath sessions.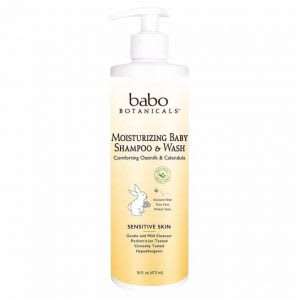 Check Babo Botanicals Moisturizing Baby Shampoo and Wash Oatmilk Calendula price below:
This plant-based product contains oat milk and calendula, giving your baby the optimum level of moisture that will help relieve dry and sensitive skin as well as relieve cradle caps. It is free of sulfates, formaldehyde, parabens and phthalates and is gentle on your baby's skin.
Related articles