Find the sight of worn out wires disheartening? If you do, we feel you. Keyboard wires wearing out are such an eyesore and can be a pain as well. 
Luckily, wireless keyboards do exist. Here's a list to help you find your ideal Bluetooth keyboard!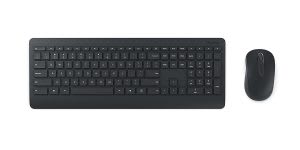 Check Microsoft Wireless Desktop 900 price below:
The Microsoft Wireless Desktop 900 is an everlasting keyboard; it boasts up to 2 years of operation on both the mouse and keyboard – on just 2 AA batteries. This allows you to burn the midnight oil to finish your overdue work or college assignments.
Another reason you should get this keyboard is that it provides a smooth yet silent typing experience. This is great news for those who suffer from typing misophonia!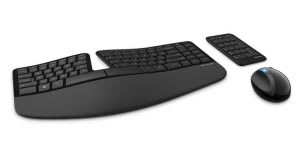 Check Microsoft Sculpt Ergonomic Keyboard price below:
add_circle
Ergonomic, Reduces pain on wrists and arms
remove_circle
Expensive, Not suitable for gaming
Experiencing constant wrist pain? Well, you'll never feel the pain again with this keyboard! You can type away without any fear of straining your wrists, as it has a split keyboard layout, keeping your wrists in a relaxed position.
Not only that, it's relatively cheap when compared to other ergonomic keyboards. If you're a hustler who gets paid pennies but still wants to have an ergonomic keyboard, this one was made for you!
More: 9 Ergonomic Keyboards For Longer and More Comfortable Typing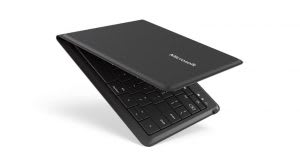 Check Microsoft Universal Foldable Keyboard price below:
The Microsoft Universal Foldable Keyboard is a keyboard that you can fold in a quasi-origami manner. It's also lightweight and compact so we can confirm that this keyboard will be a fantastic travel companion.
Another plus point of this keyboard is that it is compatible with a wide array of device, all the way from a Windows phone to an iPad. With this keyboard at hand, you can rest assured that you won't have to switch from one keyboard to another when you're using multiple devices!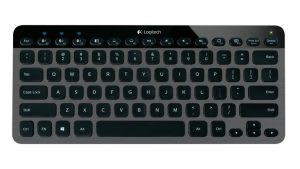 Check Logitech Bluetooth Illuminated Keyboard K810 price below:
Illuminate your way to productivity with this keyboard. The Logitech Bluetooth Illuminated Keyboard K810 is backlit with laser-etched keys, allowing you to work in the dark. The key characters of the keyboard are illuminated so you can search for the key you want easily and this can help to enhance your productivity.
This keyboard also has an on/off switch on the right side of its panel so you can conserve energy when you're not using the keyboard – no more wasting batteries unnecessarily!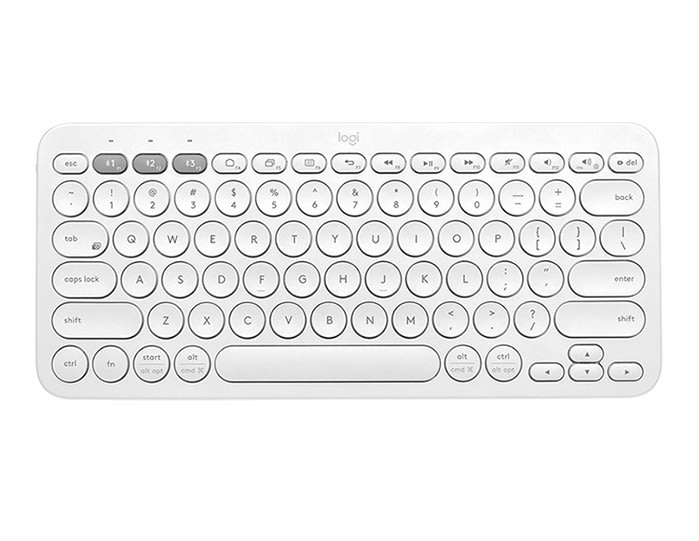 Check Logitech K380 Multi-Device Bluetooth Keyboard price below:
add_circle
Budget-friendly
add_circle
Wide connectivity
add_circle
Compact design
remove_circle
No backlight
The Logitech K380 is a small and compact keyboard, which means that you can take it just about anywhere. It also means that it won't take up much space on your desk. More desk space = More room to work with!
The Logitech K380 is versatile; it connects to all Bluetooth devices that support external keyboards. On top of that, it's spill-resistant. Now, you don't have to worry about accidentally spilling your coffee over your keyboard!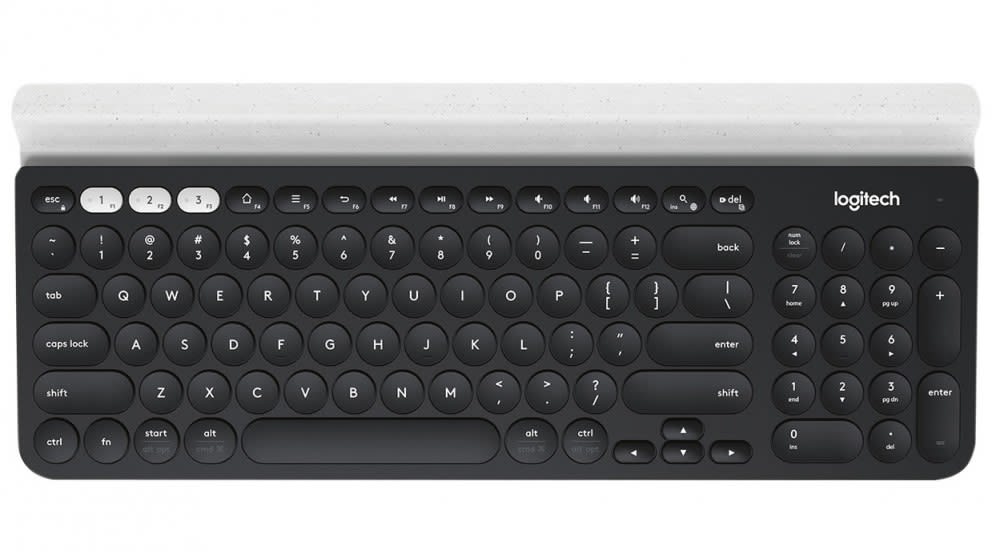 Check Logitech K780 Multi-Device Wireless Keyboard price below:
Logitech is well-known for its innovative keyboards and it should come as no surprise that they've released a wireless keyboard that supports up to 3 different devices. It's compatible with MacOS, Android and Chromebook devices, to name a few. With just one push of a button, you can switch between your tablet, laptop and smartphone.
It's also unparalleled in its design. The design of the K780 is simple to its core; not too flashy and yet, easy on the eyes. This design might appeal to you if you fancy simplistic yet elegant design.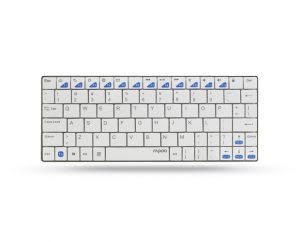 Check Rapoo E6500 price below:
If you're looking for an ultra-slim yet sturdy keyboard, then you're reading the right article. The Rapoo E6500 is as thin as a sheet of paper. Okay, maybe I'm exaggerating slightly in regard to its width (5.8 mm) but its sturdiness is no joke. It boasts a stainless steel base, making it sturdy and giving it an aesthetically pleasing appearance.
It also has a wedge shape which slightly elevates the keyboard. The elevation of the keyboard helps to deliver an amazing, comfort-filled typing experience. Not to mention that you'll find it easier to type with this keyboard compared to other keyboards due to its shape.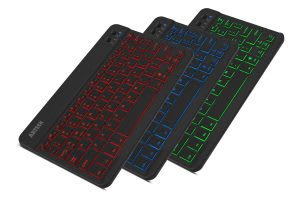 Check Arteck HB030B Bluetooth Keyboard price below:
You may have never heard of the Arteck HB030B but prepare to be amazed. The dimension of the Arteck is 9.7 x 0.2 x 5.9 inches; you can just shove it in your bag and still have room for one or two tediously thick Computer Science textbooks alongside it (or other thick tomes for that matter).
The Arteck HB030B also comes with 7 backlight colour options so you know you'll be in for a treat when you use this keyboard. At this point, you might think that the backlight colour options stole the show but you'll be in for a surprise to know that there are two brightness settings for the backlit keys. Now, that's just icing on the cake!
Related: