Many households are upgrading their televisions because of new smart features. When buying a quality screen, you must consider many factors to ensure you get the most out of your money. If you read the smart tv specs, you can determine if the device is suitable for you or if you should look for another option. 
You should seek reviews of smart TVs, as demonstrated below. Furthermore, you must purchase from reputable brands if you want solid warranties! We have selected the top smart TVs in Australia that are also reasonably priced.
---
10 Best Smart TVs in Australia 2023 - Top Brands & Reviews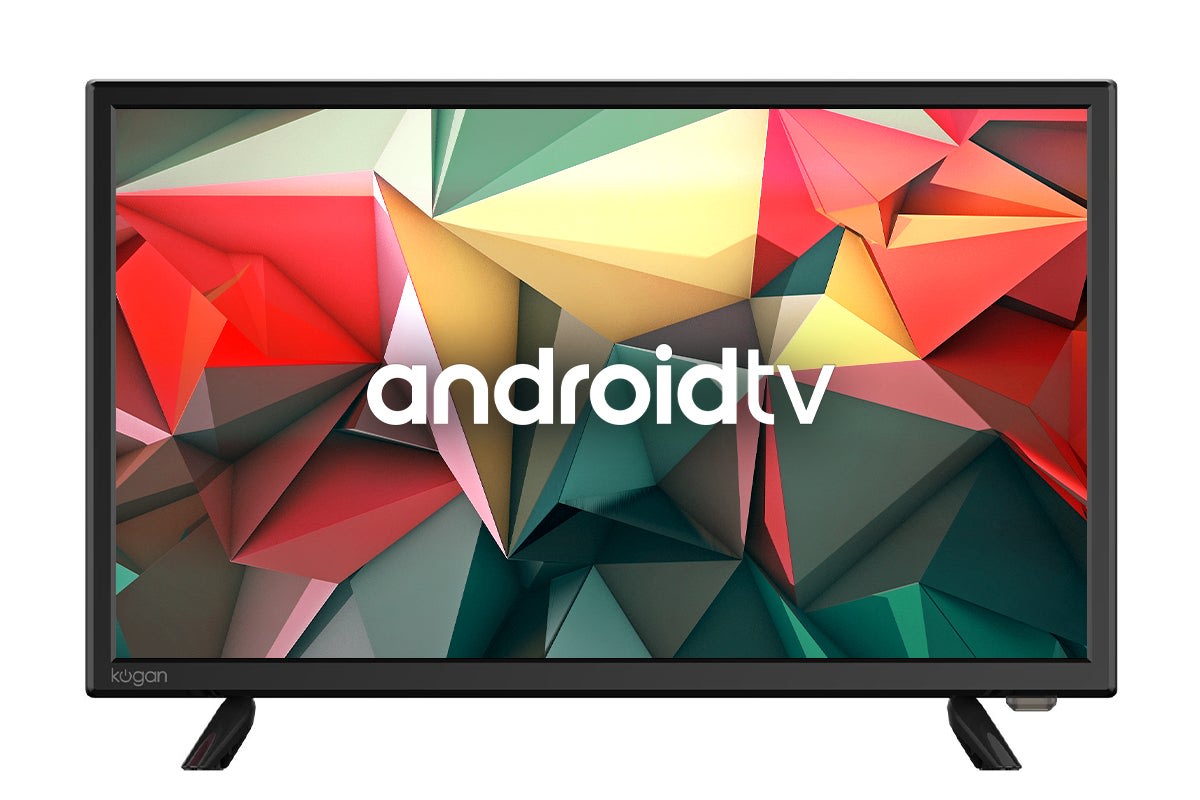 Check Kogan Series 9 RH9310 24" Smart TV price below:
add_circle
A good value for money
add_circle
Provides clear images and videos
add_circle
Suitable for caravan use
remove_circle
It might produce terrible sounds
Product Specification
Screen size: 24"

Resolution: 1080p FHD

Display technology: LED
Why It's Our Top Pick
Buying a smart TV can sometimes mean spending more than you can afford. Android powers the Kogan Series 9 RH9310 24" Smart TV, allowing you to watch on various pre-installed platforms, like Netflix, Google Play Store, and Youtube.
For extended use, it has Bluetooth connectivity compatible with smartphones. There are easy access buttons, so you can start to binge-watch! 
The Kogan Series 9 RH9310 24" Smart TV will provide a viewing experience in full HD resolution at a low cost! All you need is a stable internet connection to watch your favorite TV shows with your loved ones. 
Key Features
The HDR viewing mode is ideal for multiple media playback apps. It guarantees mind-blowing and crisp video quality with a better color display than its competitors. The smart TV has USB ports if you want to connect gaming consoles. Lastly, its one-touch access via Google Chromecast will direct you to the appropriate streaming services you want.
Why Buy This 
Kogan makes it easier for you to take control of the smart tv - thanks to Google Assistant! You can start watching movies immediately by saying a command with your voice. To save space, you can mount it on the wall.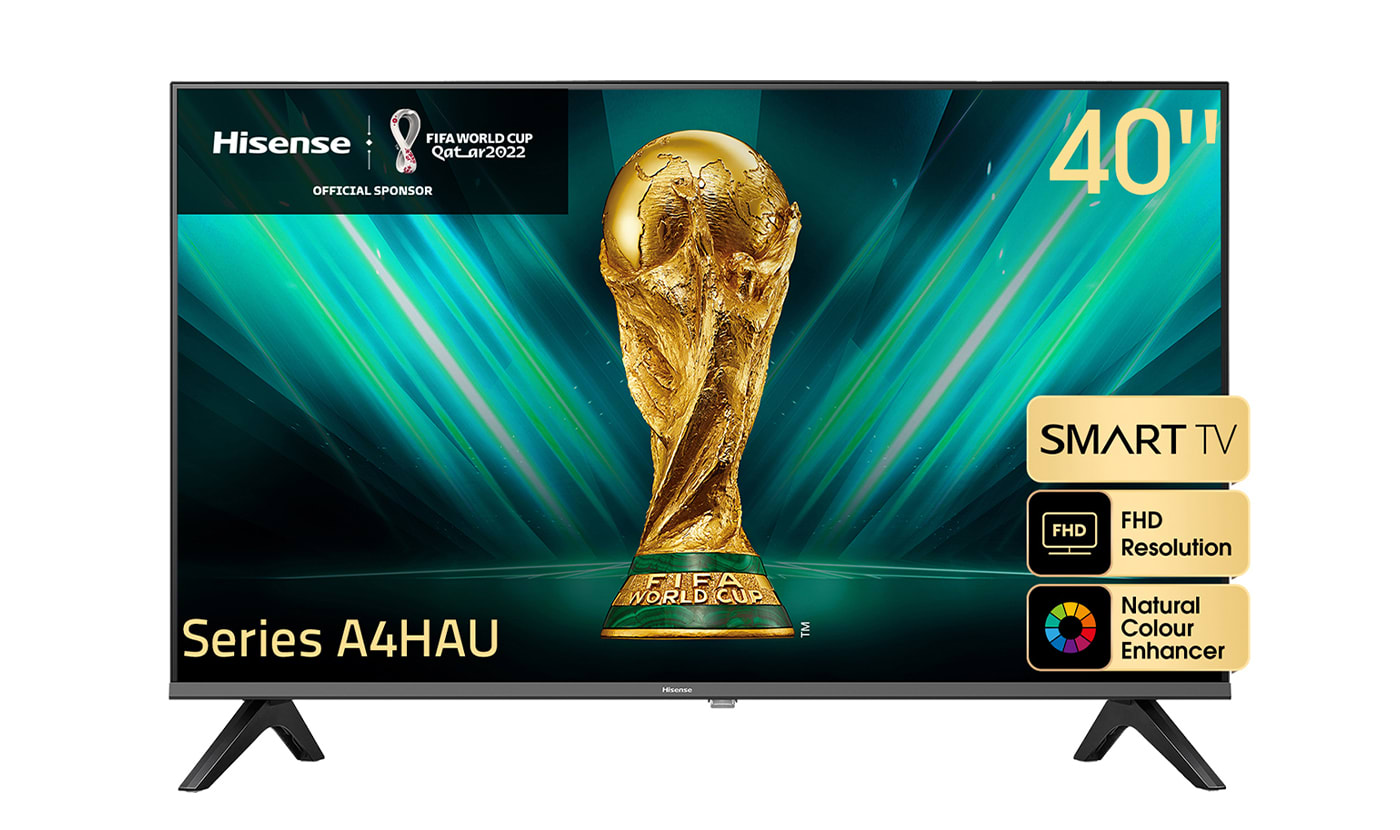 Check Hisense Series A4HAU 40" Full HD Smart TV price below:
add_circle
You can install it on the wall
add_circle
Excellent image and sound quality
add_circle
Works with a variety of Android apps
remove_circle
Incompatible with Amazon Alexa
Product Specification
Screen size: 40"

Resolution: 1080p FHD

Display technology: LCD 
Hisense's motion rate technology makes it possible to watch fast-moving actions without experiencing lag. It enhances image processing to hold the thrill of your favorite television show!
It offers multiple connectivity options to meet your overall streaming needs.
Key Features
This smart TV has a 40-inch LCD screen that can display images with full-HD resolution. The LED backlight contributes to the video and image display which can be more vivid and sharp for the viewers. The smart TV will automatically adjust to an optimal setting - thanks to its unique functions: Game Mode and Sports Mode!
Why Buy This 
With a 6-star energy rating, the Hisense Series 9 A4HAU 40" Smart TV can use less power. Most users also adore Game Mode due to the reduced input lag and virtual control on the screen. Last but not least, it can alter its settings based on the type of content you plan to watch.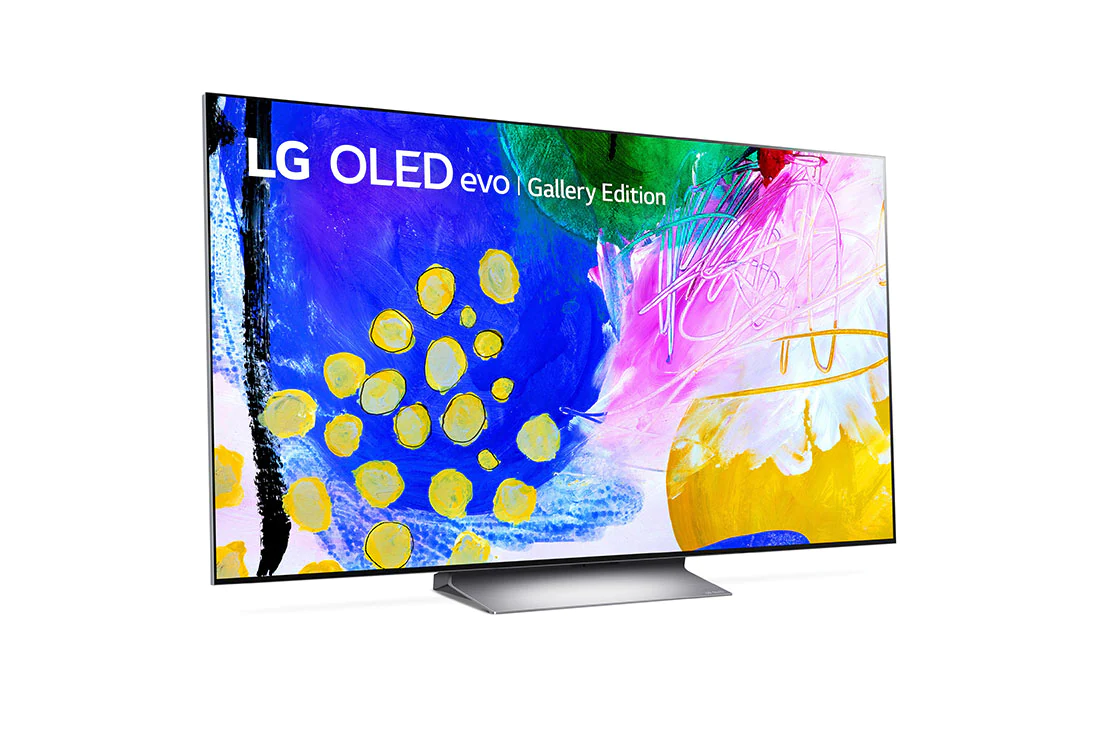 Check LG 55" G2 Series OLED Class Smart TV price below:
add_circle
Available up to 83" screen size
add_circle
Has enhanced picture quality
add_circle
Easy to install
remove_circle
The thick and long power cable may take up space
Product Specification
Screen size: 55" 

Resolution: 4K 

Display technology: OLED 
LG has designed a binge-worthy smart tv to make your home just like a cinema. You can use voice commands to get help from the smart apps in the G2 series. Well, the upgraded features are detailed below!
Key Features
It has four HDMI 2.1 ports that can hold more devices for streaming and Dolby Vision technology for brighter images. Additionally, an OLED panel and an a9 processor boost the brightness of this LG series of smart TVs. It has a dynamic tone screen that lets you see the content clearly from every angle. On the other hand, an AI-enabled sound aims to submerge you in action completely.
Why Buy This
You can also take advantage of the smart TV's gaming features anytime. The gallery design of the product will also delight you, and you can hang it neatly and quickly on the wall to save space.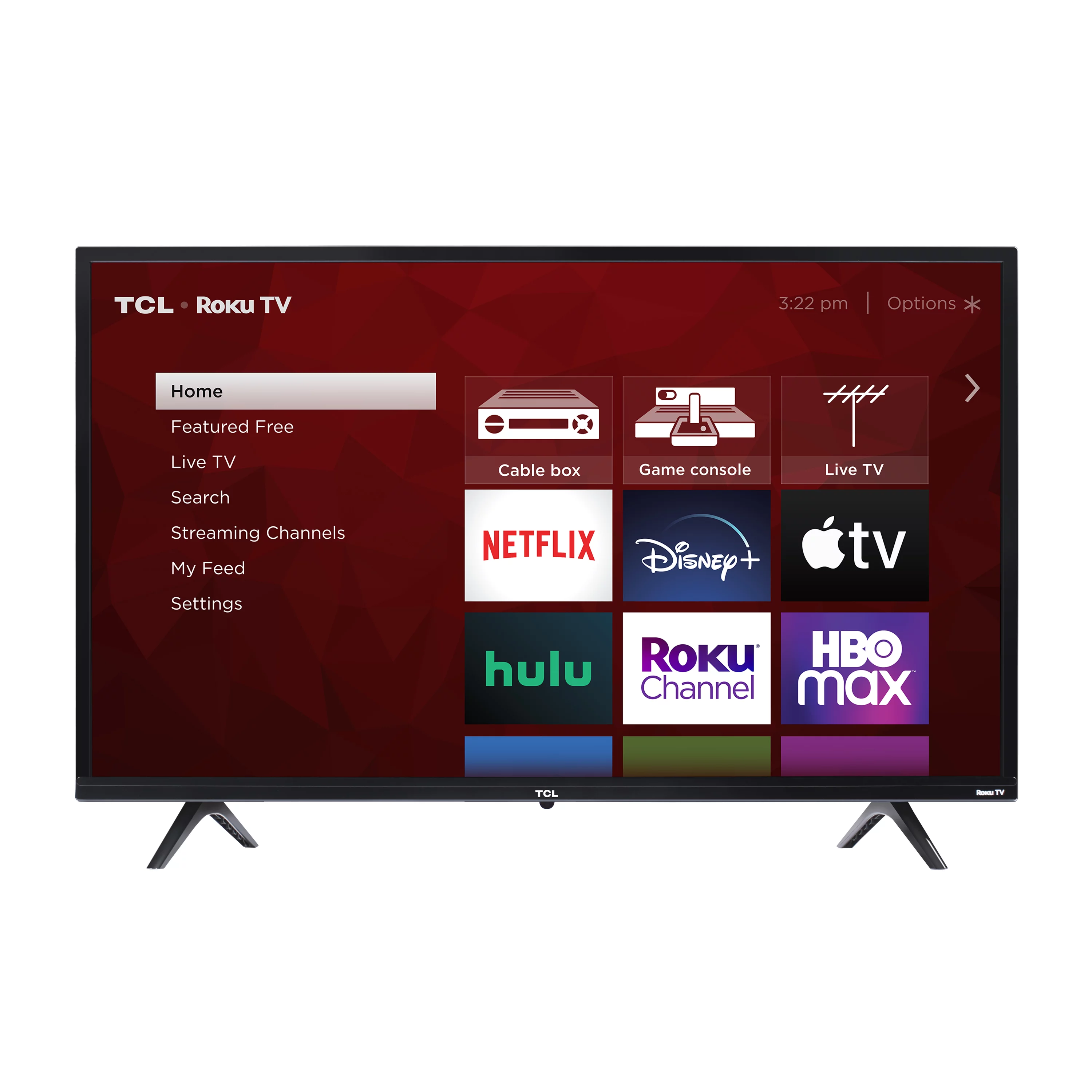 Check TCL 32" 3-Series HD LED Smart Roku TV price below:
add_circle
Simple yet packed with many innovative features
remove_circle
It will require a Roku account to set up
Product Specification
Screen size: 32" 

Resolution: 720p HD 

Display technology: LED
If you don't like big televisions, the TCL 32" 3-Series Smart Roku TV is suitable for you! It may be smaller than typical smart TVs but can provide up to 250 free channels. With the most up-to-date technology, the brand makes the TV design simple to provide nonstop entertainment. 
Key Features
The Roku OS provides various free and paid TV channels to watch. You can customize how it displays all available options on the home screen for easy selection. Voice control on this cheap smart TV lets you use Alexa or Siri to change channels and find movies. It is also compatible with a gaming console and other smart devices for extended use.
Why Buy This 
The 3-Series HD LED Smart Roku TV is easy to set up and doesn't have a lot of menus. It can fit in a small TV rack for installation. Lastly, the smart tv comes with a remote control that is almost similar to traditional ones but has shortcut buttons, which can take you to Netflix with one touch!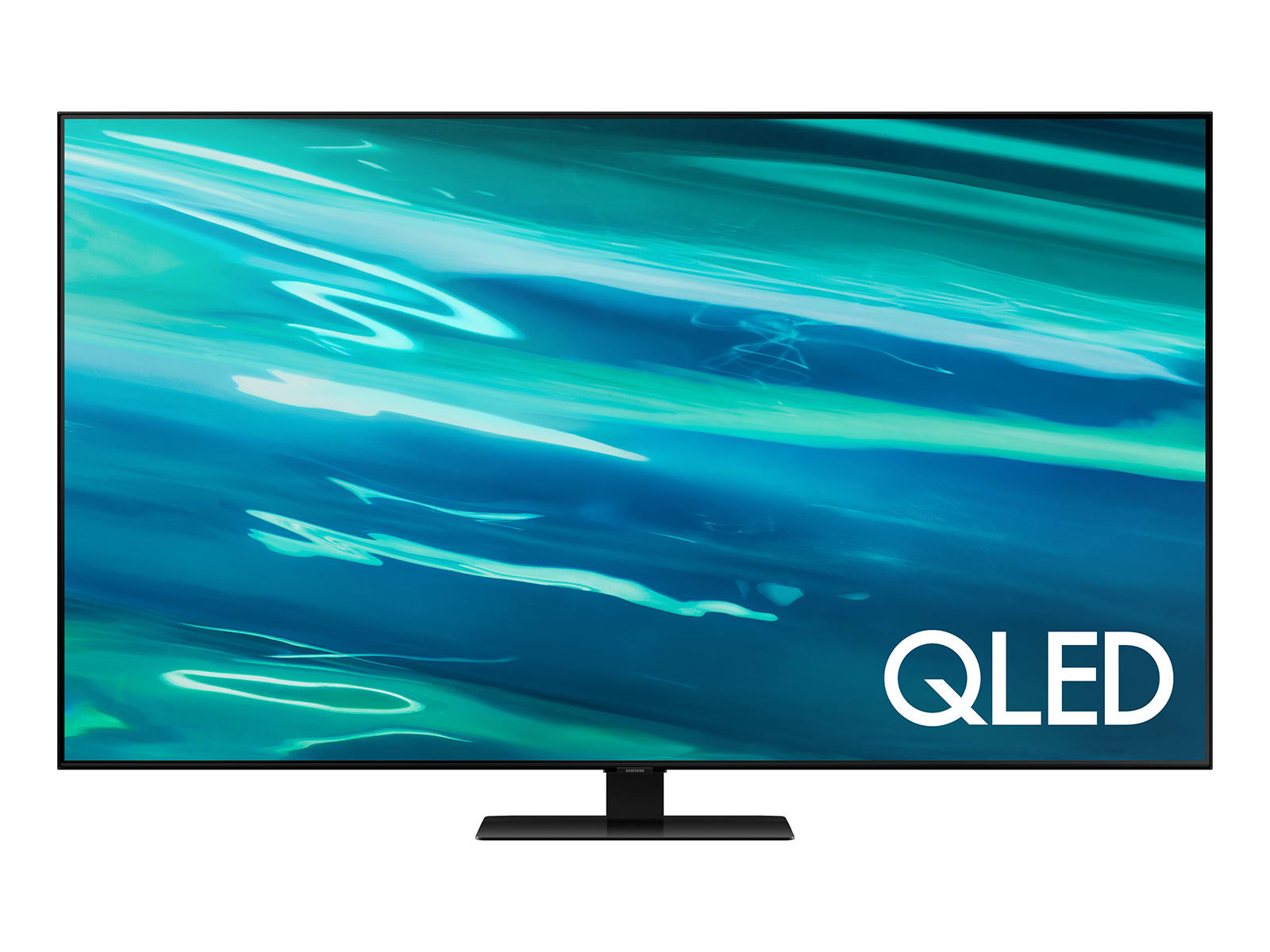 Check Samsung Q80A Series 55" QLED Class Smart TV price below:
add_circle
Precise details and sounds on the screen
add_circle
Can enhance image quality up to 4k action
add_circle
Made of the easy-access game bar
Product Specification
Screen size: 55"

Resolution: 2160p or 4K 

Display technology: QLED 
Samsung, known for its high-end devices, also offers the best smart tv for gaming. Motion Xcelerator Turbo+ powers the Q80A Series 55" QLED Class Smart TV, also made of an ultrawide screen that shows you the tools you need to start a game. Plus, it is 
Alexa-enabled to support voice commands!
Key Features
Samsung wanted to optimize the screen resolution based on room lighting resulting in a wide viewing angle design that won't cause any image distortion. Thanks to quantum dot technology, every scene on the smart tv comes to life! It may also come with a soundbar for an additional cost for more synchronized sound. 
Why Buy This
It has an in-screen lighting design that increases the color volume of every image. At the same time, the object-tracking sound feature makes the sound so realistic that it's ideal for playing exciting games.
Check Sony Bravia XR55X90J Ultra HD Smart TV price below:
add_circle
Built with impressive image quality booster
add_circle
Multifunctional
remove_circle
Dark spots on the screen may appear
Product Specification
Screen size: 55" 

Resolution: 4K Ultra HD

Display technology: LED
Sony met the requirements of the human eye for high image quality by utilizing a cognitive processor. This technology will impress you by bringing out natural and precise details far from conventional televisions. It's a bonus to know that it's also good for gaming!
Key Features
The smart TV's brightness level can be adjusted using XR Contrast Booster 5, which controls the backlight effect. You'll also witness more accurate and natural-looking colors on the screen with the help of Triluminos Pro. This feature is unique for Sony Bravia XR and works amazingly for cinematic streaming. 
Why Buy This 
When you buy smart tv from Sony, you'll get a subscription to Bravia Core, which lets you watch the newest movies whenever possible. Bravia XR TVs are compatible with the PS5 console. They have lower input lag, making it less hassle to play games.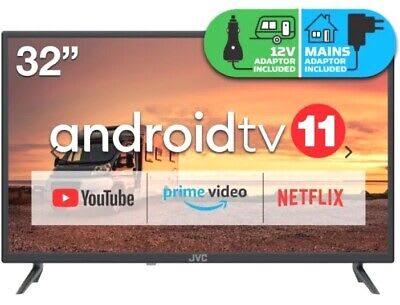 Check JVC 32" Google Android Smart TV price below:
add_circle
Flexible power supply either from AC mains or 12V DC
add_circle
Suitable for popular viewing apps
remove_circle
It may not look good for larger rooms due to its very compact size
Product Specification
Screen size: 32" 

Resolution: HD 

Display technology: LED 
The sleek design of this top smart tv for bedrooms makes it ideal for wall mounting. It will satisfy your visual experience with a wide viewing angle and high resolution, even with a slim profile.
Key Features
It is HDMI-enabled with three ports to connect particular devices, including a gaming console. With Android TV version 11, you'll love nonstop entertainment with the touch of a hand on the Bluetooth remote and voice commands. It also has a quad-core processor for faster connectivity and enhanced picture quality. 
Why Buy This 
The Google Android Smart TV by JVC is a suitable device, to begin with to make your room cinematic. It is very affordable with lots of smart functions to offer. It is also perfect for caravan use!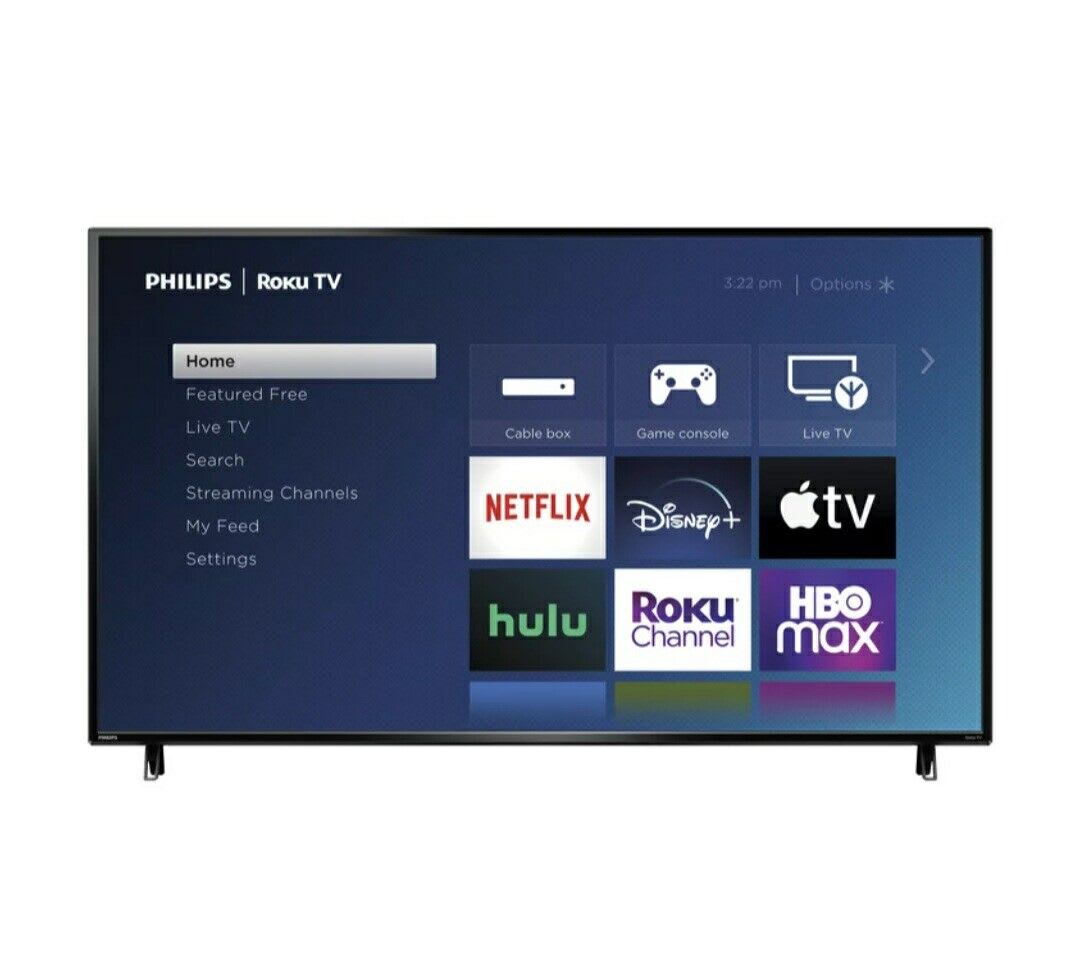 Check Philips 65" 4K Ultra HD Roku Smart LED TV price below:
add_circle
The impressive image and video quality at a low price
add_circle
Unlimited movie choices
add_circle
Easy to manage
Product Specification
Screen size: 65"

Resolution: 4K Ultra HD 

Display technology: LED 
Another Roku Smart TV on the list is from Philips, which brings to your home screen a lot of streaming channels. It is ultra-HD to provide crisp and vibrant images across smart platforms for your daily entertainment. 
Key Features 
It has a Roku channel to make this tv smart and access several movies for free! Featuring 120 PMR, which is ideal for sports channels as it helps to sharpen images for better viewing even in a fast-paced motion. 
Why Buy This 
Philips is the answer if you are looking for a mid-size yet high-quality smart TV. You can have continuous streaming of movies that you want. Download the Roku app for full television control!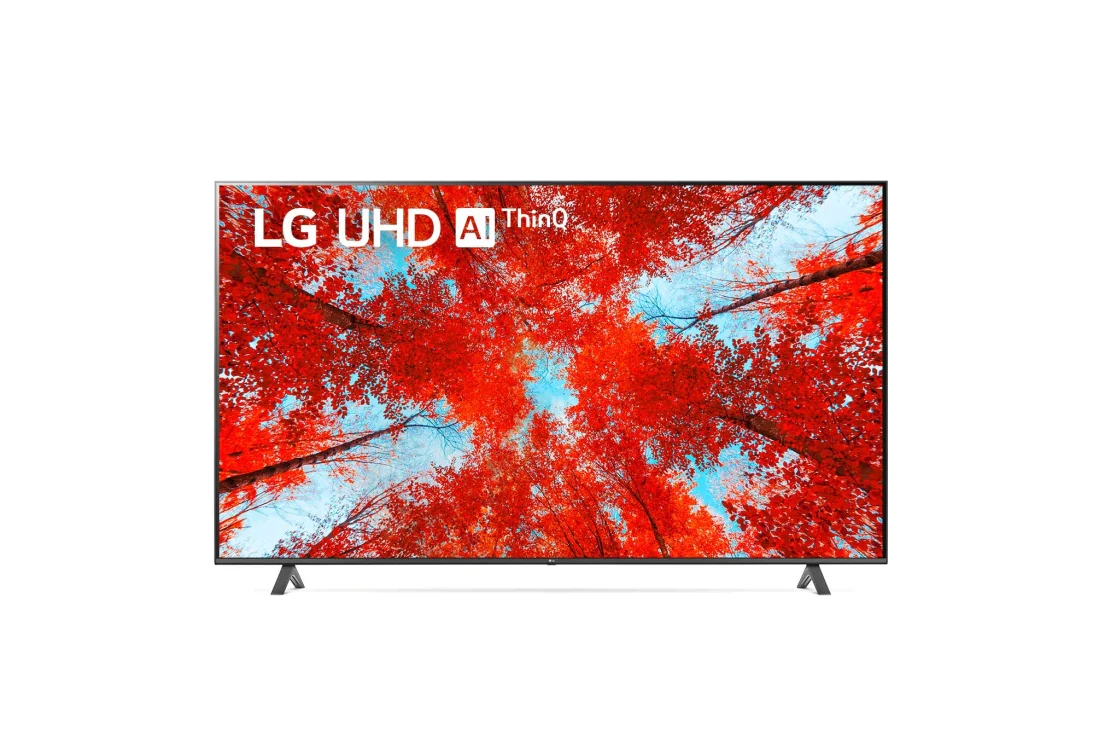 Check LG 75" UQ90 Series 4K Smart LED TV price below:
add_circle
Easy-to-use remote
add_circle
Great for watching sports, which most seniors enjoy
remove_circle
HDMI ports are difficult for seniors to access if the smart TV is mounted.
Product Specification
Screen size: 75"

Resolution: 4K UHD

Display technology: LED
You'll need a large smart TV with simple controls and a traditional design to keep seniors entertained. The LG 75" UQ90 Series 4K Smart LED TV with all these features deserves a spot on our list. People with poor eyesight won't miss any action on screen. 
Key Features
A voice-activated remote control is included to make it easier for seniors to use the smart TV. They can access the apps they want using this with many smart assistants. They are crafted using TruMotion 120 Technology, which aids in sharper display quality even when watching sports. Connecting up to three devices is also possible with UQ90 Series Smart TV allowing seniors access to their favorite shows. 
Why Buy This 
Regarding the smart tv sale with impressive features at affordable prices, LG is a reputable brand. This huge television has everything seniors need, including a clearer display to help with visual issues.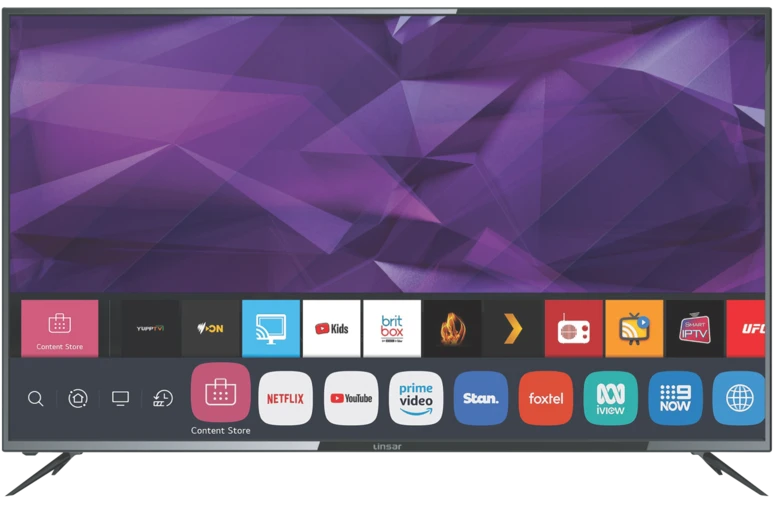 Check Linsar 60" 4K Smart WebOS TV price below:
add_circle
Stereo-type to offer the best sound quality
remove_circle
Have fewer smart features compared to its rivals
Product Specification
Screen size: 60"

Resolution: 4K UHD 

Display technology: LED
The Linsar 60" 4K Smart TV, powered by WebOS and ThinQ AI, can guarantee more quick access buttons, making viewing less of a hassle. It lets you access streaming apps by scrolling through the menu. In addition, it provides favorable movie recommendations on the home dashboard.
Key Features
This easy-to-navigate smart tv features so many apps for you to enjoy - download which one you prefer to get started. Besides that, it has a magic remote for overall control. Discover new shows on your favorite streaming apps right on the screen. The scroll wheel button on its remote lets you quickly select an option from the menu.
Why Buy This 
With ultra-HD resolution, Linsar 60" Smart WebOS TV has to offer more crisp and sharper images. WebOS-enabled means that it includes a remote with built-in voice assistants making streaming apps easily accessible.
---
What is a Smart TV?
Wi-Fi connectivity is required for smart TV features to operate very well. There's no need for other devices to have access to different viewing platforms. The existing icons on the screen will give you complete control over the content you want to watch. Other smart functions you can enjoy are gaming and web browsing. 
---
Which TV Size Should You Get?
Because size also affects smart tv prices, it's important to consider when making a purchase. Larger screens may cost more depending on the added features.
The room's capacity determines the size of the TV. The viewing distance, which must be greater than 1.5 inches from the viewer's couch, is the general rule. For viewing from a distance, smart TVs with a screen size of at least 50 inches are ideal. Because of this, these are the TV models that gamers and sports fans prefer to use the most.
---
Buying Guide: How to Choose a Smart TV 
Finding the best smart TV from the many available options can be difficult. As a result, here is a list of things to consider:
Choose a smart TV that is appropriate for the intended use. 
Smart TVs with multiple HDMI ports are best for sports and gaming. While an OLED feature is most suitable when using the television as an alternative to a PC monitor. 
Buy a smart TV with a soundbar. 
Audio quality is one of the most important features for better streaming. Despite the higher price, look for brands that include an additional speaker with the purchase.
Learn more about the software that is used.
Reputable brands use software to give you access to various streaming services and more smart functions. Fire is the least desirable of the three major options—Roku, Google, and Fire. Google promises good connectivity, while Roku is simple to use.
Be willing to pay more for better viewing conditions. 
The market will continue to upgrade smart tv models at a price. If you have a larger space, smart TVs with a higher resolution may be good enough. 
---
Best Smart TV Brands in Australia
The best smart TV brand depends on your personal preferences and budget. Each of these brands has its strengths and weaknesses, so it's important to consider your specific needs before making a purchase.
Here are some of their best features:
Samsung Smart TV
This tv brand is known for its high-quality picture quality and QLED and OLED displays. It offers many smart features, including connecting with other Samsung devices, voice control, and a user-friendly interface.
LG Smart TV
LG offers OLED displays providing deep blacks and vibrant colors. Its WebOS platform is highly user-friendly and offers a range of streaming options. LG also has advanced AI features and voice control.

Sony Smart TV
Sony is a popular brand that offers excellent picture quality and features. It's known for its HDR technology, which provides a wide range of colors and contrasts. Sony's smart TVs also offer built-in Google Assistant and Alexa, along with the Android TV operating system.
TCL Smart TV
TCL is a famous brand that offers excellent value for the price. Its smart TVs are highly affordable and provide good picture quality. They also come with Roku's operating system, which includes access to a wide range of streaming services.
Hisense Smart TV
Hisense is another brand that offers excellent value for the price. Its smart TVs have built-in Google Assistant and Alexa and a wide range of streaming services. It also offers ULED technology that provides a high-quality picture.
---
Smart TV Price Range here in Australia
The price range of smart TVs in Australia can vary depending on the brand, screen size, and features. Generally, smart TVs range from around AUD 300 to over AUD 10,000.
You can find budget-friendly options with smaller screen sizes and fewer features at the lower end of the price spectrum. These TVs usually start at around AUD 300 to AUD 500.
In the mid-range, you can find smart TVs with larger screen sizes, better picture quality, and more advanced features such as 4K resolution, HDR, and voice control. These TVs can cost anywhere from around AUD 800 to AUD 3,000.
You can find premium smart TVs with the latest technology, such as OLED or QLED displays, advanced sound systems, and built-in voice assistants at the high end of the price range. These TVs can cost over AUD 5,000, with some models reaching prices over AUD 10,000.
---
Where to Buy Smart TV in Australia?
There are many places to buy a smart TV in Australia, including
Electronics retailers: Large electronics retailers offer a wide range of smart TVs from various brands.

Online retailers: Popular online retailers such as Amazon Australia, Kogan, and Catch also offer a wide range of smart TVs at competitive prices.

Department stores: Many department stores offer a selection of smart TVs in their home entertainment sections.

Manufacturer websites: You can also purchase smart TVs directly from the manufacturer's website, such as Samsung, LG, Sony, TCL, and Hisense.
When purchasing a smart TV, it's important to compare prices and features across different retailers and brands. Consider factors such as warranty, delivery options, and customer reviews to ensure you get the best value for your money.
---
Conclusion 
To help you make an informed decision, the ten smart TV Australia listed above have been thoroughly evaluated, including their benefits and drawbacks. You need to know much about resolution, display quality, and other features to get the best smart TV. Ignore the price, search, and focus on what they offer if you want a high-quality television.