The best hair dryer Australia is now a standard tool for people who want to achieve a variety of hairstyles in minutes due to its speed and ease of use. New features like ionic technology, which claims to help reduce frizz and improve shine, are constantly added to hair dryers as technology advances, making them even more helpful and essential to modern life.
Continue reading to learn more about the brands that sell you the most suitable hair dryers. 
---
10 Best Hair Dryers in Australia 2023 - For All Hair Types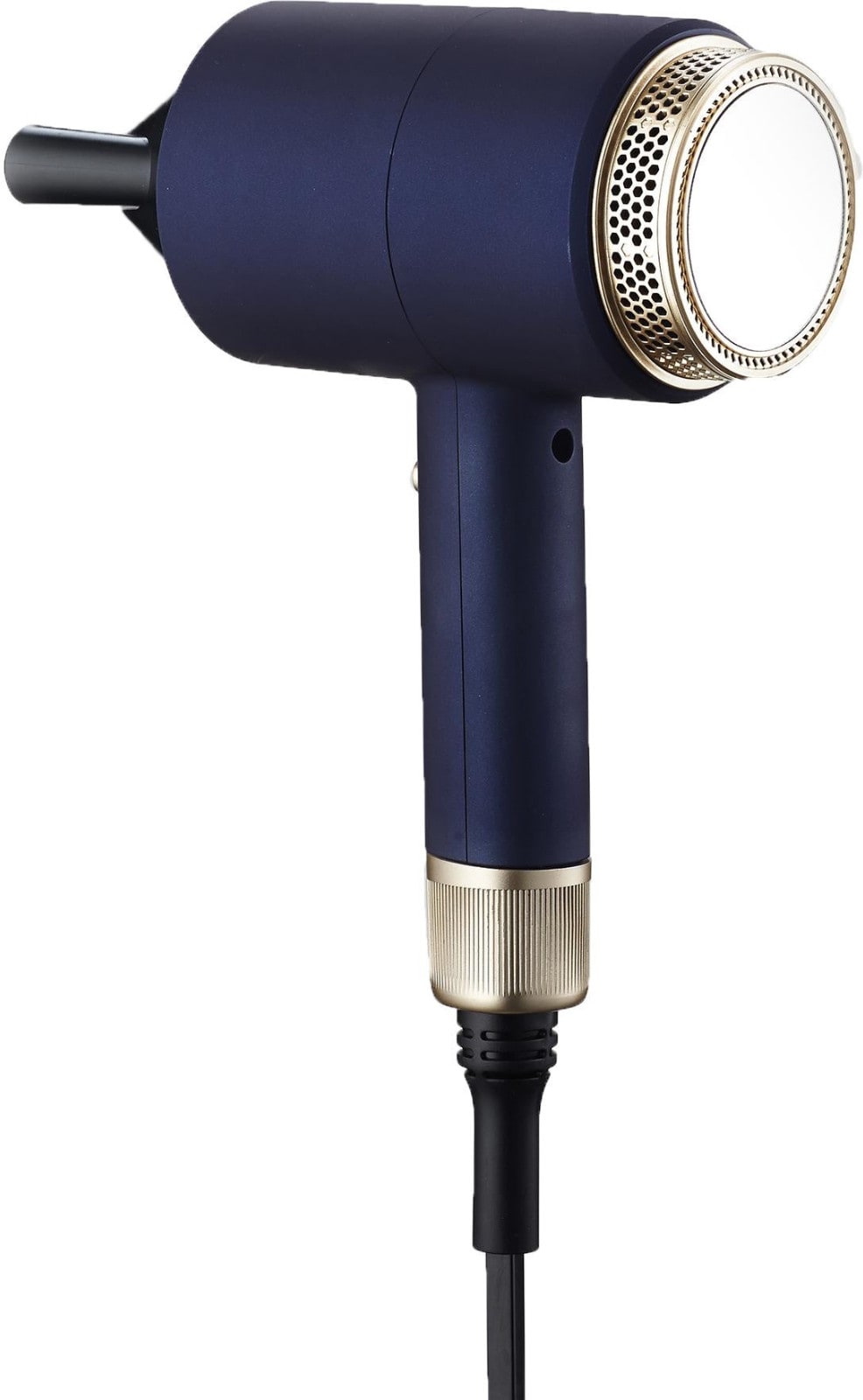 Check SAS Professional Hair Dryer price below:
add_circle
Less expensive
add_circle
It makes hair shinier in longer periods
add_circle
It has an ergonomic grip
Specification 
Power: 1800 watts

Cord length: n/a 

Heat and speed setting: 2-heat settings, 2-speed settings 
Why It's Our Top Pick 
The SAS Professional offers the best hair dryer Australia to style your hair while keeping it healthy. It is intended for people with thick, long, and frizzy hair, leaving long-lasting results. It is portable yet has cutting-edge heaters that ensure no hot spots, burns, or hair damage. Indeed, there are proper heat and speed settings for your hair type.  
The SAS Professional Hair Dryer uses Ionic technology to reduce frizz, add shine and maintain hair health. It is affordable for everyone and has impressive features that will make your hair look better.
Key Features 
The cosmetic mirror at the back of the hair dryer is a unique feature that will benefit you when hairstyling. The dryer offers two heat and 2-speed settings, allowing you to customize the temperature and speed based on your hair texture. Additionally, the cool shot button helps set the hairstyle, providing a long-lasting effect. Its comfortable grip means you can control the hair dryer with ease. 
Why Buy This 
Compared to other professional hair dryers, SAS brings the least expensive item: energy-efficient and excellent in taming hair. It added a nozzle piece that plays a vital role in hair drying.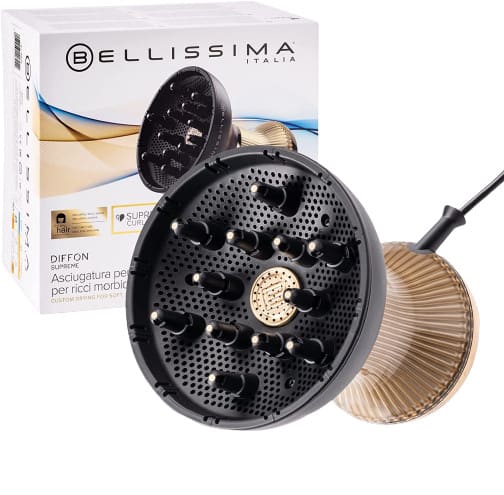 Check Bellissima Diffon Hair Dryer price below:
add_circle
It has an anti-dry effect
add_circle
The extended cord length promotes convenience
add_circle
2-in-1 hair solution
Specification 
Power: 700 watts

Cord length: 2.5 m 

Heat and speed setting: 3-heat settings, 2-speed settings 
The Bellissima Diffon Supreme Hot Air Diffuser works to dry and define curls like a pro. With ion care technology, it will lock in moisture to keep hair soft and non-frizzy all day. This good hair dryer protects long hair from heat damage through argan oil innovation.
Key Features 
Digital heat regulation ensures using the right heat level to dry curly hair. It can create curls with better volume at a proper speed and temperature. In addition, it has silicon tips that are gentle on the scalp. It is energy-efficient and has a memory function to set up a temperature level you always use. 
Why Buy This 
Not only does this hot air diffuser define curls, but it also keeps them healthy and elastic. The ceramic plate and argan oil work together to enjoy curls frizz-free. Most professional hairdressers use the product for gentle hair drying.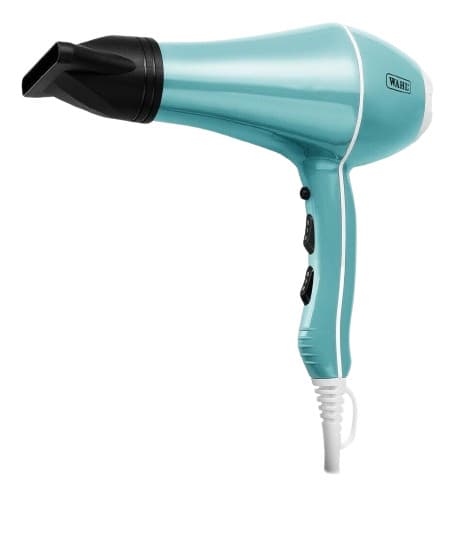 Check WAHL Designer Hair Dryer price below:
add_circle
It is easy to clean
add_circle
Utilized a powerful motor for quick drying
add_circle
Stylish design
Specification 
Power: 2000 watts

Cord length: 3 m

Heat and speed setting: 3-heat settings, 2-speed settings
The WAHL Designer Hair Dryer-Aqua aims to transform frizzy hair into hair that is softer and shinier. It was made possible by tourmaline ionic technology! It lasts long, locks in straight, bouncy curls, and keeps moisture in the hair.
Key Features 
The WAHL Designer Hair Dryer can dry and style hair more quickly thanks to its powerful AC motor. It is lightweight with an ergonomic handle that makes it easy to maneuver the hair dryer. It has a wide and narrow concentrator nozzle that suits each styling needs. You can adjust the settings or use the cold shot button to create a hairstyle.
Why Buy This 
This powerful hair dryer guarantees a long-lasting hold for any hairstyle. It eliminates frizziness once the hair is dry in a short amount of time. You will get results on par with professionals with the WAHL Designer Hair Dryer- Aqua. 

Check Osensia Salon Sleek Blowout Brush Hair Dryer price below:
add_circle
Excellent in drying and styling short fine hair
add_circle
Made of high-quality brush
add_circle
Easy to handle
Specification 
Power: Non-electrical 

Cord length: n/a

Heat and speed setting: n/a 
A round hair brush dryer like the Osensia Salon Sleek Blowout Brush is ideal for short hair. It has bristles that are just long enough to style bangs and other hairstyles. These are premium quality that prevents hair damage and gently massage the scalp. 
Key Features 
Ion ceramic in the Osensia Salon Sleek Blowout Brush speeds up hair drying time. It has a multi-opening barrel to deliver maximum airflow. They added antistatic bristles, which assist with styling wet or dry hair, no worries, as the device cools rapidly every after use. Ultimately, its ergonomic handle simplifies the blowout brush to hold and control.
Why Buy This 
The Osensia Salon Sleek Blowout Brush is the best hair dryer for men. The manufacturer will issue a refund and provide you with a new round hair brush if you are dissatisfied with the item.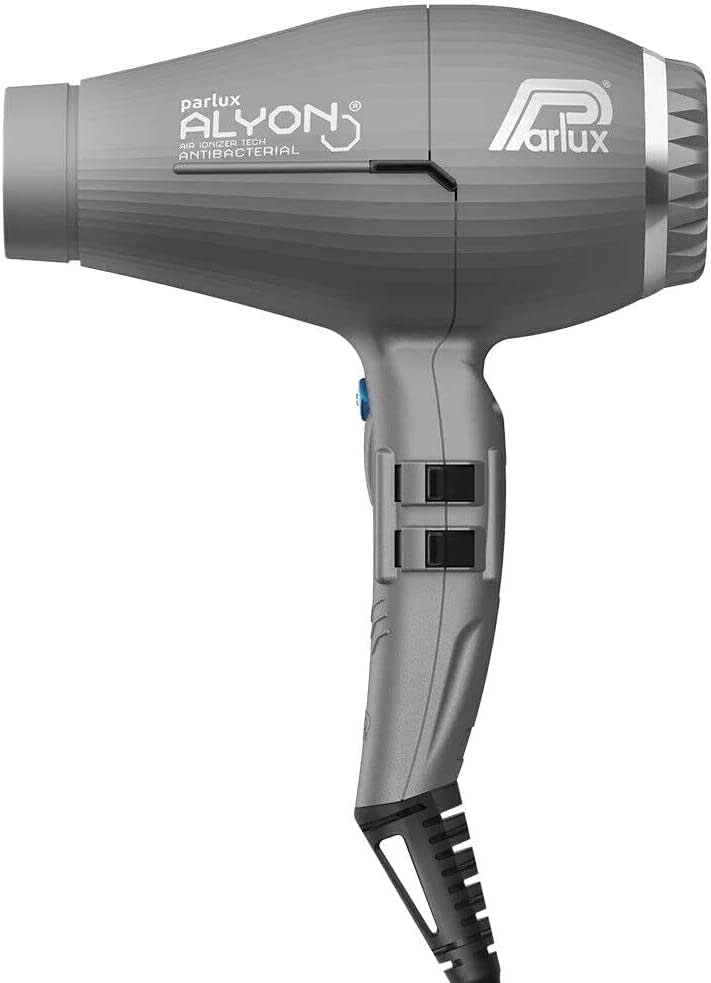 Check Parlux Alyon Air Ionizer Tech Hair Dryer price below:
add_circle
Added a cold air button for better hairstyling
add_circle
The handle can protect users from extreme heat
add_circle
Recommended by professional hairdressers
remove_circle
A bit pricey
Specification 
Power: 2250 watts

Cord length: Extra-long cord 

Heat and speed settings: 4-heat settings, 2-speed settings
According to salon hair dryer reviews, the Parlux Alyon Air Ionizer Tech Hair Dryer is the gold standard. Its robust construction, high heat, and speed setting guarantee healthy and quick hair drying. 
Key Features 
Highlighting the Hair Free System or HFS, the hair dryer's motor will last longer with less maintenance. Parlux used a K-Advanced Plus motor to provide a longer lifespan in drying all hair types. It is ultralight with soft-touch controls resulting in more comfortable hair styling. The concentrator nozzle helps to achieve smoother hair because of direct airflow.
Why Buy This 
The Parlux Alyon Air Ionizer Tech Hair Dryer is worth well the money. It comes in various colors, is portable, and has excellent drying power. It is safe to use every other day, leaving hair soft and smooth.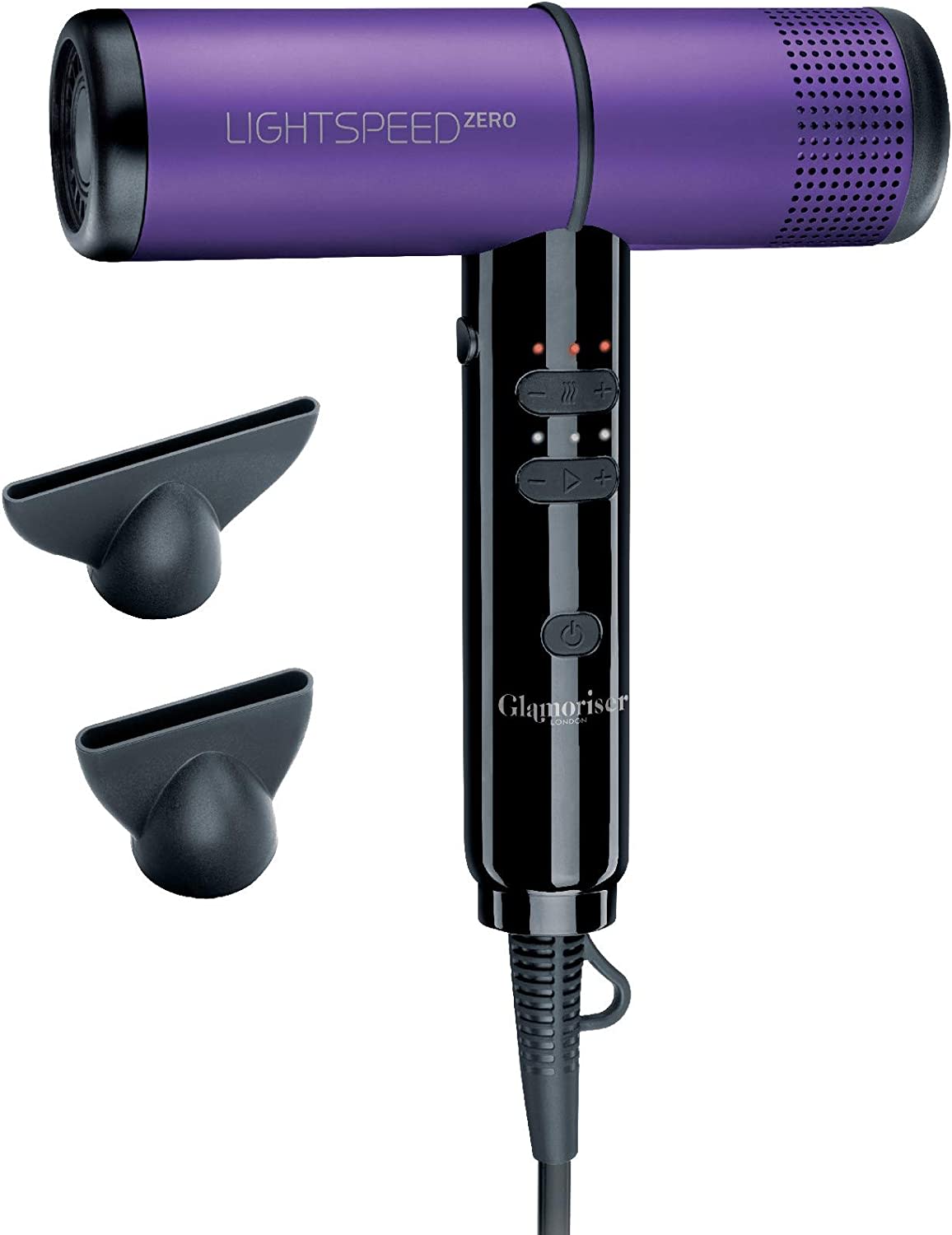 Check Glamoriser Zero Hair Dryer price below:
add_circle
It only weighs one kilogram
add_circle
Silent operation
remove_circle
The plug breaks after months of use
Specification 
Power: 2000 watts 

Cord length: 3 m 

Heat and speed setting: 3-heat settings, 3-speed settings
It is an ultra-compact digital hair dryer you can take wherever you go. It features a lightspeed conditioning system that makes hair drying faster and quieter. 
Key Features 
The brushless DC motor of this lightspeed hair dryer is more energy-efficient and reliable for drying hair. The ionic conditioning will result in hair that is smooth and easy to comb. It operates with less noise and has digital controls that let you change the heat and speed levels. The brand added two magnetic and rotatable nozzles that are reasonable for drying thin, thick hair. 
Why Buy This 
It might be lightweight but more powerful than the other hair dryers. When styling hair, it is easy to move around and free of tangles. It has a micro filter that takes in less dirt and makes cleaning easy.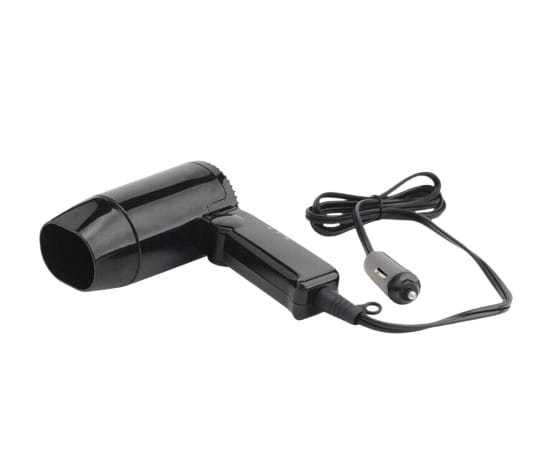 Check Supex 12V Portable Hair Dryer price below:
add_circle
Fuel-efficient
Specification 
Power: 192 watts

Cord length: 1.5 m

Heat and speed setting: 2 heat settings, 2-speed settings
The Supex 12V Convenient Hair Dryer can fit into a cigarette plug socket to dry hair in the car. This factor makes it the best hair dryer Australia for travel, and the compact design for easy storage. 
Key Features 
This travel hair dryer is made of a foldable handle to take up only a little room in any luggage. It has overheating protection, which improves safety when drying hair for a long time. Pick from two heat and speed settings to start drying your hair. It is also a helpful camping tool because it can defrost the windshield. 
Why Buy This 
It is compact and uses less energy, ensuring that cars won't be fuel emptied. However, it has a longer lifespan that can dry hair entirely without looking for power outlets when you are outdoors. 
Check ATiMart Baby Hair Dryer price below:
add_circle
Has one-button control
Specification 
Power: 400 watts

Cord length: n/a

Heat and speed setting: 2 heat settings 
The best blow dryer for kids should be kind to their scalp and hair. ATiMart Baby Hair Dryer uses negative ion technology and dries hair quickly and safely with less heat. Additionally, it only makes white noise, which is suitable for infants.
Key Features 
Two heat settings are not too hot for the baby's skin. It dries hair faster, like grown-up hair blowers, with a gentle heat. The tool's appearance is attractive and very likable to children. It is also safe for warm and cold wipes.
Why Buy This 
It may be challenging to track down a hair dryer that is safe on a child's skin. The ATiMart Baby Hair Dryer is one of the tools you can use to groom a baby at home, which is a good thing. It is stylish, reasonably priced, and energy-efficient.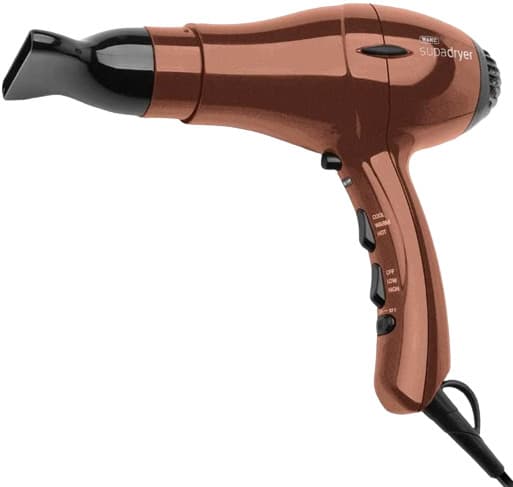 Check WAHL Supadryer Ionic Hair Dryer price below:
add_circle
Good value for the money
add_circle
Leaves hair in a better condition than its rivals
add_circle
Suitable for thicker hair
Specification 
Power: 1800 watts

Cord length: 3 m

Heat and speed setting: 3 heat settings, 2-speed settings
A diffuser and a nozzle come with the WAHL Supadryer Ionic Hair Dryer, making it possible to dry all hair types, including curls, quickly. It is affordable, versatile, and likely to result in less hair damage over time.
Key Features 
You can use the diffuser and the nozzle that come with the hair dryer to create various styles and looks. It has different heat and speed settings that permit you to tweak the airflow to your hair type. As a result of the advanced ionic technology's tendency to reduce frizz and static electricity, your hair will become smoother and shinier. It is light and ergonomically designed, making it comfortable and reducing strain on your wrists and arms. 
Why Buy This 
The WAHL Supadryer Ionic Hair Dryer with Diffuser and Nozzle is fast and efficient, reducing drying times and saving energy. Its long cord helps you quickly move around and use it even if the power socket is far away.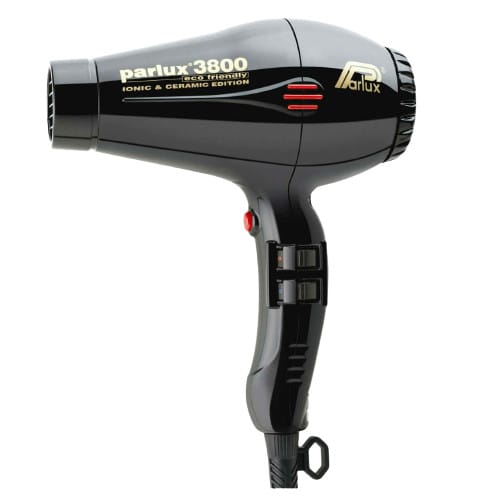 Check Parlux 3800 Eco-Friendly Ceramic & Ionic Hair Dryer price below:
add_circle
It permits you to do different hairstyles
add_circle
Ergonomic design
Specification 
Power: 2100 watts

Cord length: 3 m 

Heat and speed setting: 6 heat and speed settings 
The Parlux 3800 comes with a free brush, is made of recycled materials, has a smaller carbon footprint, and is the best option for people who care about the environment. It has a powerful 2100W motor that allows for quick drying times.
Key Features 
The hair dryer has Ceramic and Ionic technology that helps reduce frizz, add shine, and maintain hair health. It includes two concentrator nozzles and a brush which help direct the airflow to achieve specific hairstyles. The 3-meter cord provides a high degree of flexibility while using the dryer. It has a faster drying time than its rivals thanks to its powerful 2100W motor.
Why Buy This
The key features make the Parlux 3800 an excellent choice for a durable, reliable, eco-friendly hair dryer. The dryer is lightweight, making it easy to use, and reduces arm and wrist strain during prolonged use.
---
What is a Hair Dryer?
A hairdryer is an electrical device commonly used in households and salons to blow hot or cool air onto damp hair to speed up drying. The heat effectively evaporates the moisture from the hair, leaving it dry and styled.
---
Which Type of Hair Dryer is Best?
The best type of hair dryer would be one that meets your individual needs and preferences and fits within your budget. For instance, determine the technology used. Ionic technology can help reduce frizz and create a smoother, shinier finish. While ceramic or tourmaline technology can help distribute heat more evenly, reducing damage to the hair.
A lightweight hair dryer is also a perfect choice. It can be easier to maneuver and use for longer periods. A hairdryer with multiple heat settings allows for greater control over the heat applied to the hair. In addition, numerous speed settings allow for greater flexibility in styling and can be gentler on the hair.
Last, but not least, look for a hair dryer with a higher wattage if you want one that can get rid of damp hair faster. It will not consume hours, yet a few minutes to make your hair dry, soft, and smooth.
Many people prefer an ionic hair dryer as it has all the necessary features mentioned. The ceramic hair dryer is the second option, and the tourmaline hair dryers are Australia's third top hair dryers. 
---
Buying Guide: How To Choose A Hair Dryer
Below are the factors you need to know for the best hair dryer in Australia. Always choose from reputable brands to save money in the long run. 
A higher wattage requires a more powerful motor, which translates to faster drying time. Moreover, the size of the hair dryer may impact the wattage level. 
Check for heat and speed settings

.
Look for a hair dryer that allows you to choose between heat settings and fan speeds. It is essential if you have thick or curly hair, as you may need a higher heat setting to dry it quickly.
Consider the weight and size

.
You will be holding the hair dryer for a few minutes each day, so the hair dryer must be lightweight and easy to handle. Also, consider its size and compatibility with the storage space.
Many hair dryers come with attachments such as diffusers, concentrators, or volume boosters to help you achieve your desired hairstyle. It may add up to their overall price. 
If you are sensitive to noise, consider hair dryers designed to emit less noise. Salon hair dryers can be louder than those with compact designs.  
Hair dryers range in price from budget-friendly models to high-end options with multiple features. Determine your budget before shopping.
Do your research before purchasing a hair dryer. Read hair dryer reviews, compare features, and learn from other's experiences with the same product.
---
Best Hair Dryer Brands in Australia
Several top hair dryers brands in Australia are known for their quality and performance. Here are some of the good hair dryer brands you can consider:
Dyson Hair Dryer
---
Dyson is a renowned brand known for its innovative technology and sleek designs. Their hair dryers feature advanced airflow and temperature control systems for fast drying with minimal heat damage.
Ghd Hair Dryer
ghd (Good Hair Day) is a trusted brand among professionals and consumers. They offer a range of hair dryers with advanced features such as ionic technology, variable heat settings, and ergonomic designs.
Parlux Hair Dryer
Parlux is a professional-grade hair dryer brand famous for its powerful motors and lightweight designs. Their dryers are often favored by hairstylists for their durability and high-performance capabilities.
Remington Hair Dryer
is a well-established brand offering various hair dryers at different prices. They provide features like multiple heat and speed settings, cool shot buttons, and various attachments for versatile styling options.
Philips Hair Dryer
Philips is a trusted brand that produces hair dryers with reliable performance. They offer a range of models with features like ionic conditioning, fast-drying technology, and lightweight designs for comfortable handling.
Hair Dryers Price Range Here in Australia
The price range of best blow dryer in Australia differs on factors such as brand, features, and quality. Here is a general overview of the price ranges you can expect:
Budget Range: Hair dryers in the budget range typically range from around AUD 20 to AUD 50. These basic models have fewer features and may not offer advanced technologies or professional-grade performance.
Mid-Range: Mid-range hair dryers usually fall in the price range of AUD 50 to AUD 150. You can find various options with more features and better performance in this range. These dryers often have multiple heat and speed settings, ionic technology, and attachments.
High-End Range: High-end hair dryers range from AUD 150 to 500. These are typically professional-grade dryers or models from well-known brands known for their advanced technology, durability, and performance. They often include features like advanced airflow systems, ceramic or tourmaline technology, precise temperature control, and various styling attachments.
---
Where to Buy Hair Dryers in Australia?
You can buy a powerful hair dryer in Australia from various retailers, both online and offline. Here are some popular options:
Department Stores: Major department stores such as Myer, David Jones, and Target often have a range of hair dryers available. You can visit their physical stores or check their websites to browse and buy online.

Electronics and Appliance Stores: Stores specializing in electronics and appliances, like Harvey Norman, JB Hi-Fi, and The Good Guys, often carry a selection of hair dryers. They have both physical stores and online platforms where you can purchase.

Beauty Supply Stores: Beauty supply stores like Priceline, Mecca, and Sephora offer a variety of hair dryers along with other beauty products. These stores have both brick-and-mortar locations and online stores for convenient shopping.

Online Marketplaces: Online marketplaces like Amazon, eBay, and Catch.com.au provide various hair dryers from multiple brands and sellers. They often offer competitive prices and provide hair dryer reviews to help you make an informed decision.

Specialist Hair Salons and Suppliers: Some hair salons or suppliers that cater to professionals may sell hair dryers directly to consumers. It's worth checking if local salons or suppliers in your area offer retail options.
When purchasing online, check the seller's reputation, read hair dryer reviews, and consider the shipping options and costs. Additionally, compare prices and deals from different retailers to ensure you get what you want.
---
Conclusion 
Choosing the best hair dryer Australia can be hard, given the range of options. However, one can make a well-informed decision by considering the price, wattage, heat settings, and additional features. It is also essential to read salon hair dryer reviews to understand the product's reliability and durability. Although purchasing a high-quality hair dryer may appear expensive, it will pay off in the long run due to the efficient and effective drying and styling results. So, research and choose wisely for a reliable and efficient hair dryer that suits your needs and preferences.
---
Related Articles