Make running the marathon every day a lot more fulfilling experience! 
A superb pair of shoes is necessary to cover the distances as you sprint. A decent pair of running shoes will get you where you need to go without sacrificing comfort, whether you run for recreation or athletic activity.
If you plan on jogging or a marathon, you first need a pair of running shoes. This article reviews the best running available in Australia. 
---
10 Best Running Shoes in Australia 2023 | Nike, Adidas, Asics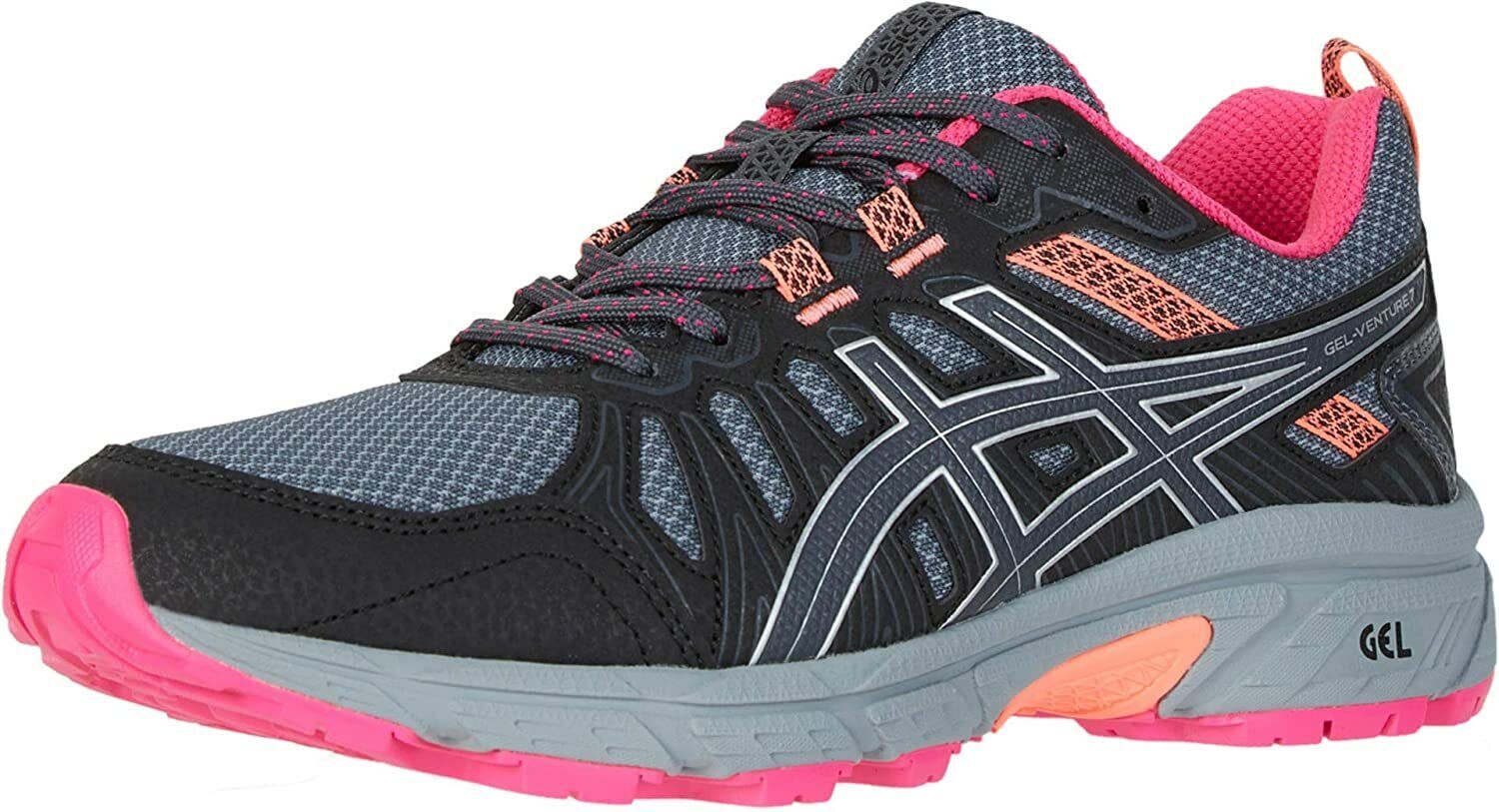 Check ASICS Women's Gel-Venture 7 Running Shoes price below:
add_circle
Trail specific outsole
add_circle
Moisture management
add_circle
Removable sockliner
remove_circle
Bigger, bulkier Shoe
Why It's Our Top Pick
You'll be happy with these highest-rated running shoes! Even after a tiring day, these good running shoes can hold up very well and give you a comfortable feeling once worn in!
Key Features
It features a Sockliner Ortholite X-40 – a premium sock liner with excellent moisture management and a high level of breathability while also having higher rebound qualities. Plus, with a Rearfoot GEL technology cushioning system, this pair can facilitate a smooth transition to midstance by decreasing the shock during the impact period.
Why Buy This
Meet the best companion you need, which will better accommodate you with a proper fitting. You won't experience any pain while wearing this comfortable running Shoe; it allows you to run miles without discomfort. 
Check ASICS Women's Gel-Nimbus 23 Running Shoes price below:
add_circle
Extreme cushion and support
add_circle
Great colors and design
For women, it's genuinely essential to find the best shoes for running. The good thing is this pair from Asics fits perfectly on a woman's feet while offering a comfy, snug. It's also available in various designs and colors you'll surely love.
Key Features
With an engineered upper mesh, it gives you stability and ventilation. Thanks to Asics's GEL Technology, its cushioning offers superior shock absorption. Plus, this good pair maintains the Shoe's structural integrity while reducing the sole unit's overall weight.
Why Buy This
One of the reviews has attested to these running shoes' comfort; for people with ongoing knee discomfort, this Shoe can match your worries. This Shoe can allow extended runs while molding to your feet and ankles to keep you in place. Perfect for persons with particularly prominent foot arches.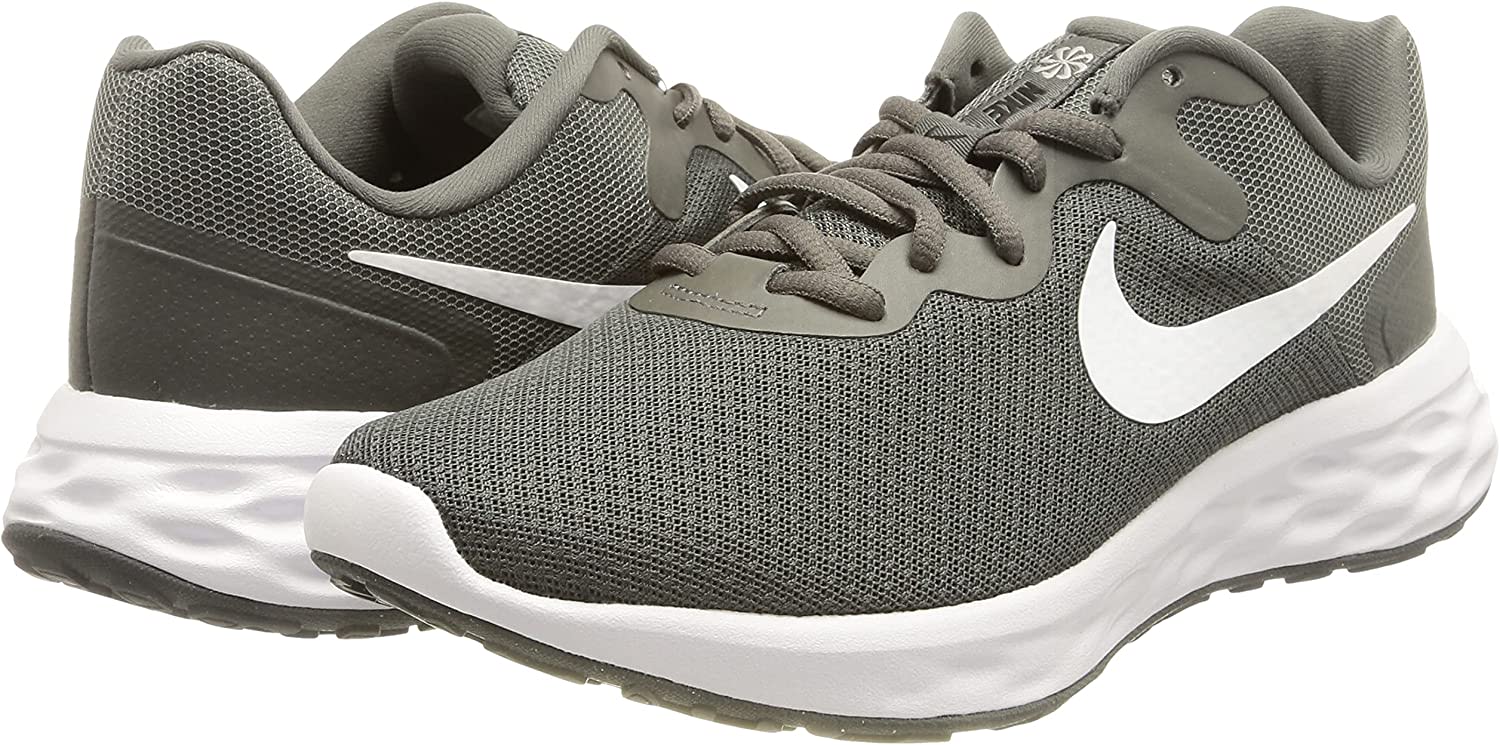 Check Nike Men's Revolution 6 Running Shoe price below:
add_circle
Breathable design
add_circle
Made with 20% recycled material
add_circle
Increased durability
remove_circle
Not suitable for wide feet
For men, it's best to get shoes for physical activities and ordinary errands. With its powerful logo and simple, timeless design, this running Shoe makes the perfect choice for casual or running attire.
Key Features
The plush mesh is positioned at the forefoot and along the collar for added comfort. At the same time, additional skins are used throughout to increase durability. Its outsole includes a computer-generated pattern that produces a natural piston effect when you run – delivering more cushioning and flexibility.
Why Buy This
Indeed, comfort is essential to your running routine. This version has touchpoints at the tongue and heel for simple on and off. It has a more soft ride than its predecessor, with a foam that helps generate a natural piston action for even better flexibility. It is made from at least 20% recycled content by weight.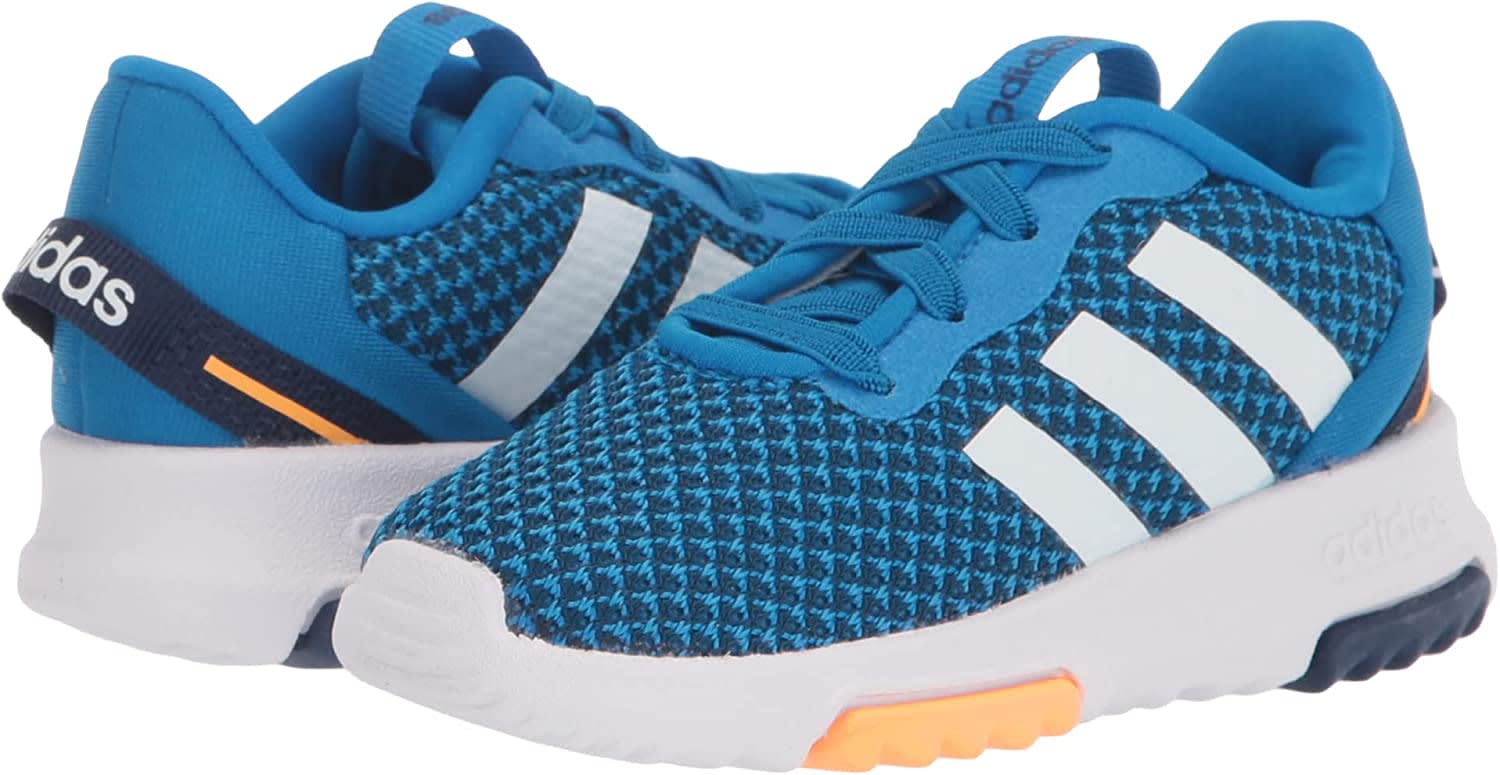 Check Adidas Unisex-Child Racer Tr 2.0 Running Shoe price below:
add_circle
Stylish and comfy design
Children adore playing, so it's best to send them out in this pair of kids' sneakers that provides a snug fit and flexible cushioning for all-day play.
Key Features
The soft feeling is achieved thanks to its cushioned cloud foam midsole and textile lining. Also, it includes a rubber pod on the outsole, making it easier to clean – with just a few brushes!  
Why Buy This
Specifically made for kids, it incorporates a design allowing the feet to slide off easily. This running shoe is also lightweight, attractive, and fits well. You'll like its distinct feature of not having ties or velcro, yet these shoes securely fit children's feet.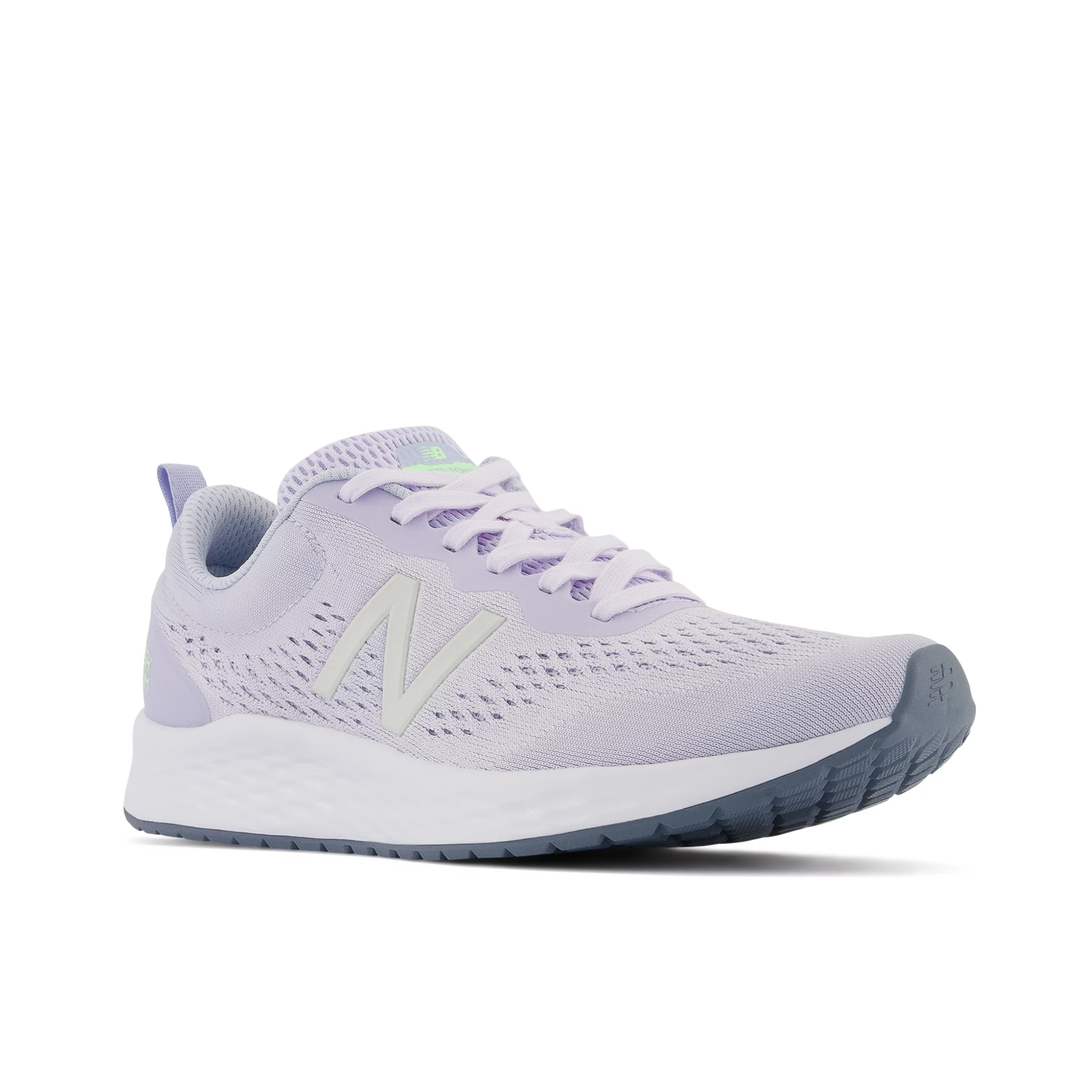 Check New Balance Women's Arishi V3 Fresh Foam Running Shoe price below:
add_circle
Provides good support
remove_circle
The heels are a tad stiff
These running shoes from New Balance make a statement to your ensemble, demonstrating that practical footwear can also be stylish. Plus, made for all-day wear – enjoy a worry-free marathon!
Key Features
The Fresh Foam midsole technology in the New Balance Arishi v3 is a running Shoe with an incredibly cushioned and light ride. Additionally, these training shoes have a contemporary upper made of no-sew engineered mesh for a stylish look that provides ventilation and a comfortable fit.
Why Buy This
This New Balance shoe offers a superb fit. It will carry you from morning to night, providing a superior underfoot comfort experience. It gives you an experience like walking and running on a memory foam pillow. Once worn in, this good pair has no unbalance between feet.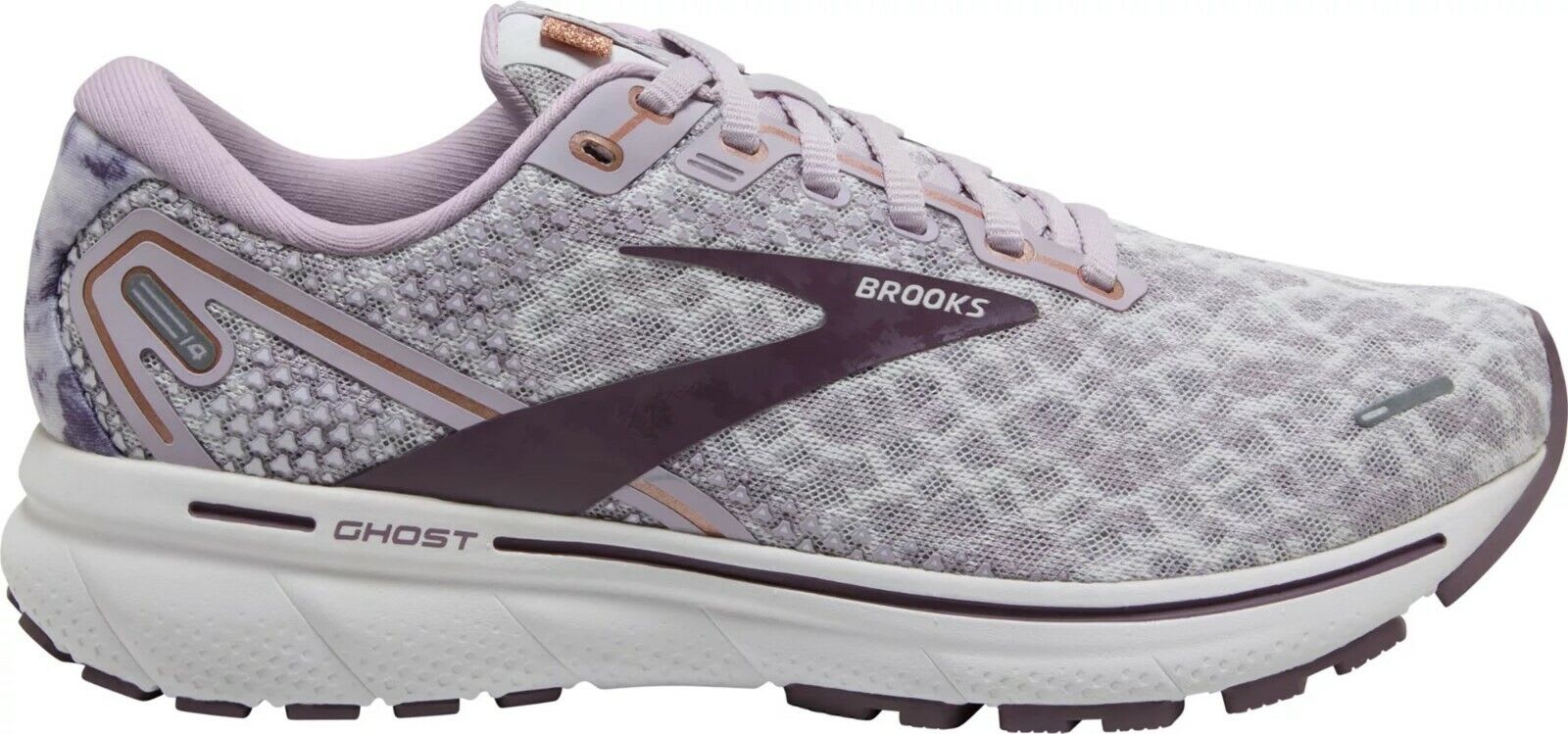 Check Brooks Women's Ghost 14 Running Shoe price below:
add_circle
PDAC A5500 Diabetic shoe
add_circle
High-energizing cushion support
remove_circle
Sizes are slightly tight/small
Indeed, every runner seeks a comfortable ride that will benefit from the enjoyment of running. With great support and cushion, the Ghost 14 offers high energizing cushioning and neutral support.
Key Features
A more straightforward midsole design is seen in the Ghost 14, allowing more fluid transitions. Its balanced, soft cushioning support gives just-right underfoot softness without sacrificing responsiveness and durability, and it feels lighter than before.
Why Buy This
These running shoes incorporate a Segmented Crash Pad for a smooth and stable ride. It is an integrated system of shock absorbers that will cushion every step and stride for quiet heel-to-toe transitions, regardless of how your footfalls. These are excellent for cross-training, road running, the gym, or wherever you want to use them!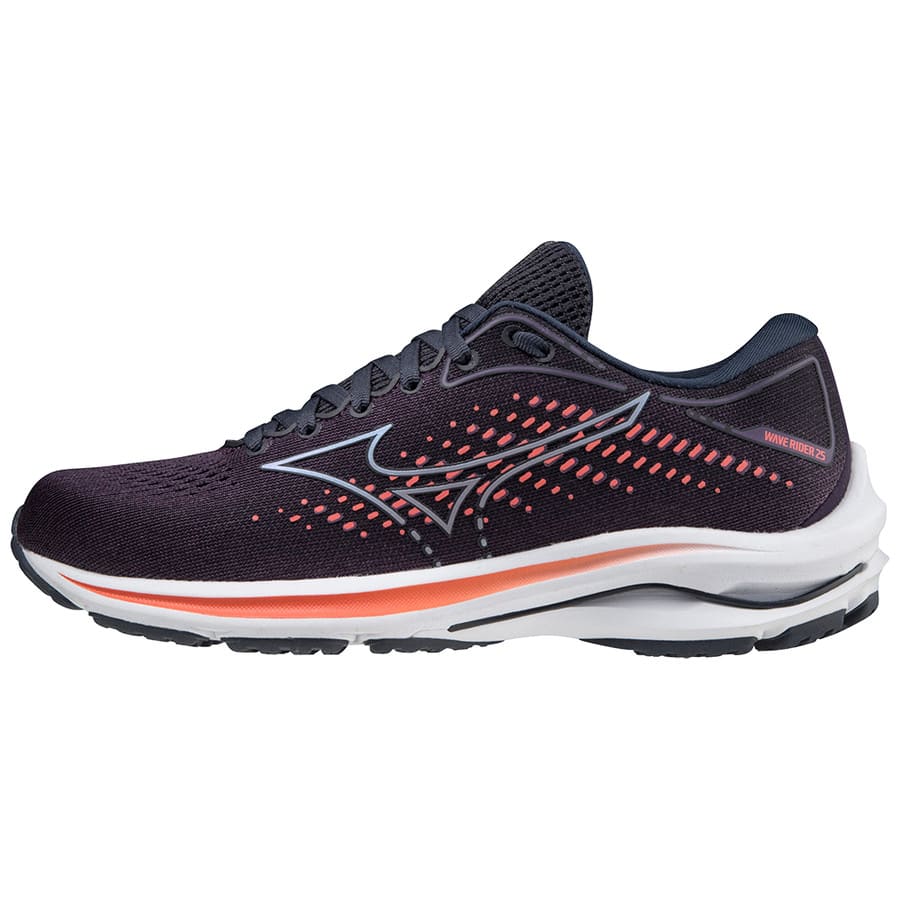 Check Mizuno Women's Wave Rider 25 Running Shoes price below:
add_circle
Responsive and durable
remove_circle
This Shoe runs a little small
Running long distance requires an excellent pair of running shoes that allows you to move comfortably. Well, these best jogger shoes provide flexibility while retaining softness and resilience, improving one's capacity for performance.
Key Features
The Mizuno Wave plate provides a sturdy base and improved cushioning by dispersing impact energy across a larger area. It also includes a U4ic Midsole, which offers excellent ride quality, durability, and optimal shock absorption. 
Why Buy This
It features an X10 Outsole, making it a resilient carbon rubber that allows extended wear without discomfort. With the arch firmly supported, the footbed texture is delightful. The Shoe keeps the foot in place and secured – letting you enjoy a worry-free marathon.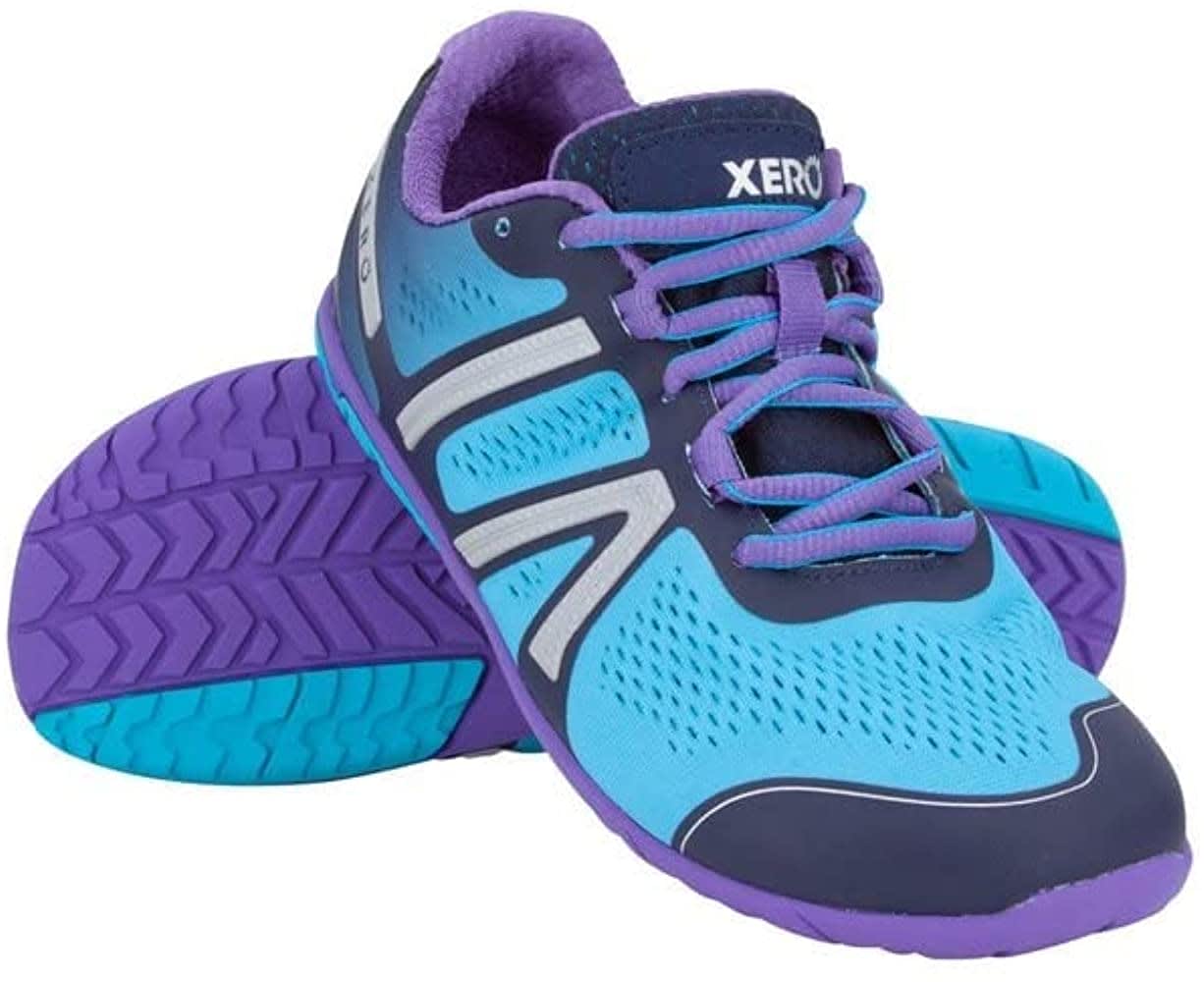 Check Xero Shoes Men's HFS Running Shoes price below:
add_circle
Vegan-friendly
add_circle
Minimalist built
remove_circle
This shoe runs a little small
The Xero HFS is lightweight and has a simple design that fits your foot. You may spread, splay, and relax your toes for greater comfort – thanks to the Shoe's roomy toe box, which shapes for your convenience!
Key Features
The non-elevated heel and low-to-the-ground design of the Xero Drop sole promote good posture, balance, and agility for all-around performance. Also, its tire tread gives your brain heel-to-toe cues for your finest run ever, enabling the natural bending and flexing of your foot.
Why Buy This
The extra-sturdy design of the Xero HFS supports the 5,000 miles. Its extreme flexibility lets you wrap and place these running shoes in your bag or pocket for convenient storage and transportation. Plus, it offers the experience of standing barefoot on a flat surface without discomfort.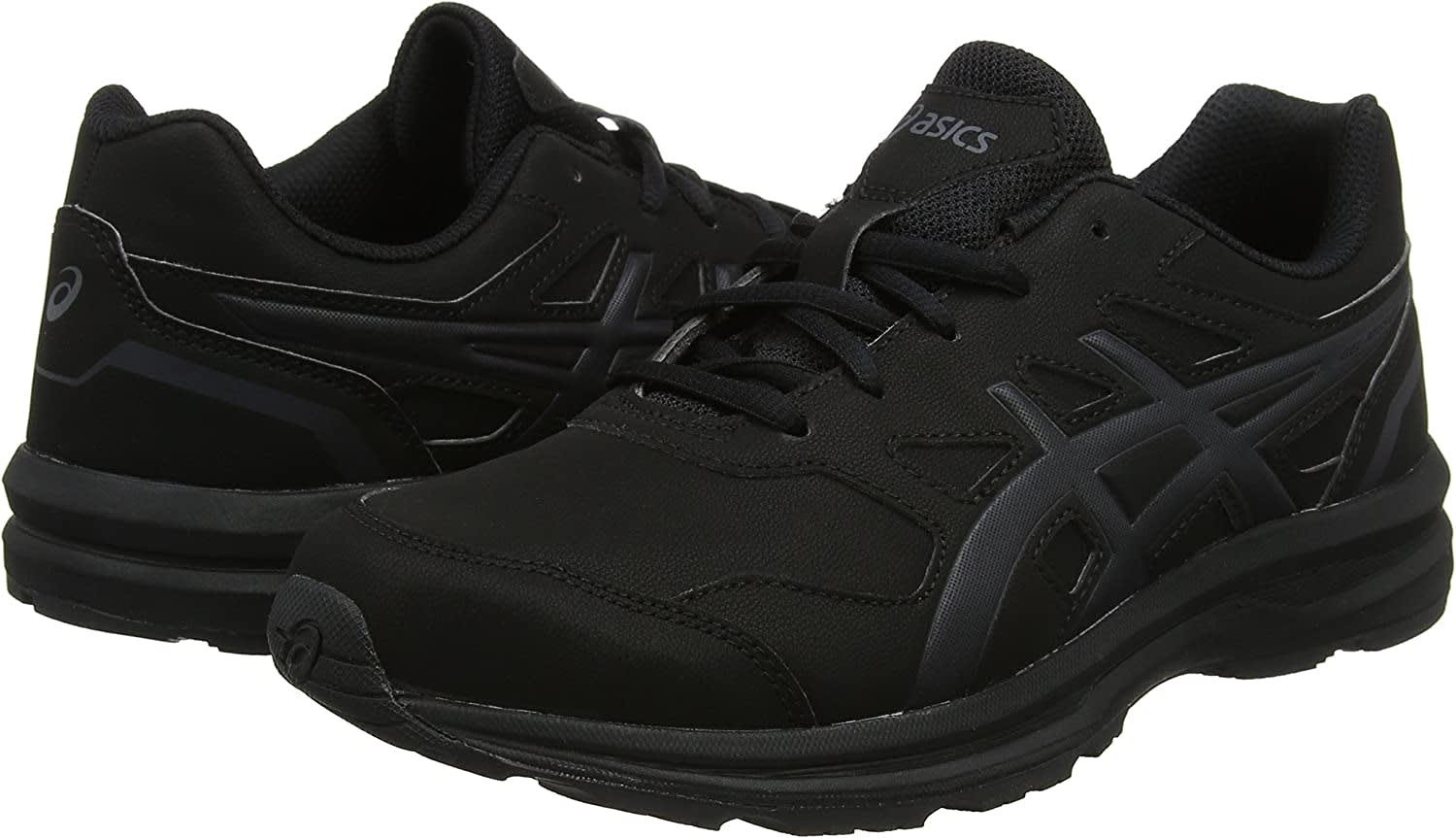 Check ASICS Men's Gel-Mission 3 Road Running Shoes price below:
add_circle
Suitable for all sorts of weather conditions
The ASICS GEL-MISSION walking Shoe for men is the ideal athletic walking partner since it provides superb support and cushioning. With a rubber outsole and rearfoot GELTM technology, this best everyday running shoe actively supports your feet with each stride – equipped for any adventure.
Key Features
The rearfoot's GELTM technology is a unique silicone material that provides excellent shock absorption and helps protect the foot from impact. Also, it includes a GEL-MISSION EVA midsole that provides stability. At the same time, the mesh insole promotes airflow to make your foot more comfortable for longer rides.  
Why Buy This
A few kilometers of daily walking required wearing suitable footwear with cushioning! This good pair of running shoes has a good width – the padding is enough, and the toes are not crowded together. Indeed, these are the best walking shoes ever!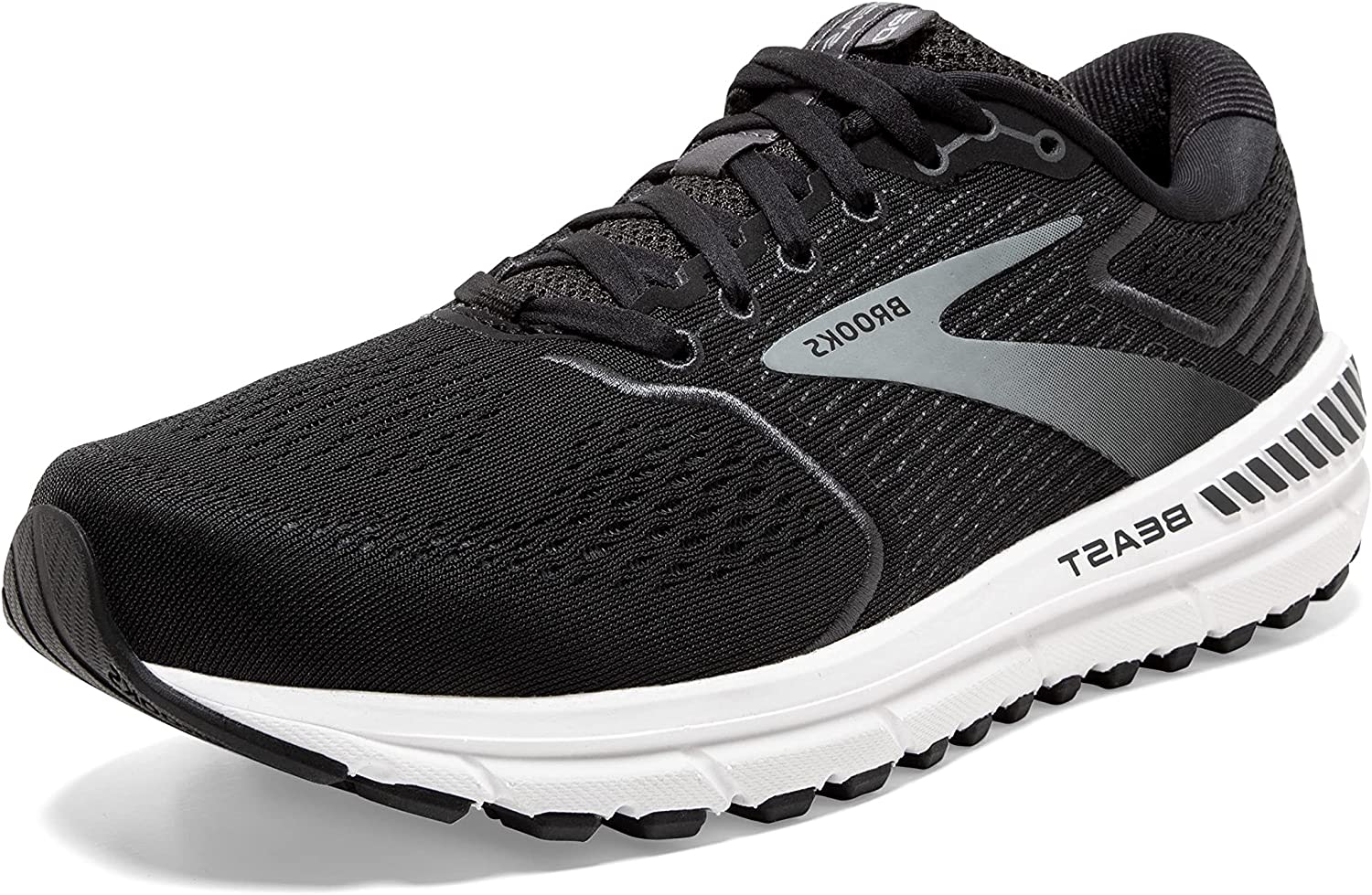 Check Brooks Men's Beast '20 Running Shoe price below:
add_circle
Light but sturdy
add_circle
Extreme stability
remove_circle
A bit pricey on the side
For runners who want to crank up the support, cushioning, and comfort levels, the Beast '20 is ideal. They can be the perfect fit for runners who desire extra room in the forefoot – indeed, the best running shoes for people with wide feet!
Key Features
Without sacrificing responsiveness or durability, the DNA LOFT cushioning offers a soft and plushy sensation underfoot. It offers a spacious yet secure fit and comfortable front to back provided by the engineered-mesh upper and the embroidered saddle.
Why Buy This
This running Shoe is genuinely a game-changer as it focuses on the body portion of a runner most prone to injury – the knees. The GuideRails support controls excessive movement so you can move freely. Throughout your walks, this running Shoe maintains feet neutral and comfortable.
---
What are Running Shoes?
Sneakers, also known as trainers, athletic shoes, tennis shoes, gym shoes, kicks, sports shoes, flats, running shoes, or runners, are footwear styles primarily made for athletic activity but are also famous for casual daily wear. It often has a smaller weight but more cushioning, particularly in the heel and toe. Most running shoes are built of mesh to allow air to flow freely; also, the mesh makes the Shoe lighter.
---
Types of Running Shoes
Indeed, there are numerous varieties of running shoes. These are a few common running shoe categories to consider:
Road running shoes are for road and everyday Running.

Trail running shoes are for runners who enjoy long runs on various surfaces. 

Racing flats are performance running shoes for top speed.

Running spikes are similar to racing flats. These running shoes are for ultimate speed. However, it has pointed tips screwed into the sole to race on any track.
---
Buying Guide: How to Choose a Running Shoe
You must ensure the sneakers are a decent fit to find the finest partner for your running activity. Always bear in mind the comfort it offers. You may wish to take these suggestions when selecting the best running shoes:
Get your feet measured to get accurate measurements.

Choose running shoes with a toebox that gives your toes a little room to roam.

Bring your running socks and insoles when purchasing shoes in person, and try to use them when having the running shoes fitted.

Check their comfort as you try them on and take a few short strolls while wearing them. 
---
Best Running Shoes Brands in Australia
Getting the best running shoe brands would require minimal effort to ensure you get the best. One thing to consider when buying running shoes is the brand. The following best running shoe brands in Australia are as follows:
Asics Running Shoes
Since 1965, ASICS has been creating athletic gear and footwear. For athletes and active consumers, technologies like the core GEL cushioning system and Flytefoam are renowned for providing the most comfortable and performance-enhancing footwear and gear.
New Balance Running Shoes
By 1960, young athletes embraced New Balance arch supports; some even approached the company to order custom-fit sneakers. They also produced this breakthrough footwear in various widths to satisfy all athletes. Today, New Balance builds a wide range of sneakers and clothing, including specialist items for sports like cycling, basketball, football, and cricket.
Nike Running Shoes
Nike has been pushing the boundaries of sustainable innovation for decades. The brand's "sustainable materials" apparel is made from at least 55% recycled content. Shoes with the same label are made from at least 20% recycled materials by weight. 
Adidas Running Shoes
After its primary rival Nike, Adidas AG is the world's second-largest athletic footwear and apparel producer. Some of their well-known athletic series are Supernova, Ultraboost, Solarglide, etc.
Brooks Running Shoes
Brooks is known for their most renowned, durable, high-quality running shoes. The 108-year-old company has remained a favorite among both distance and casual runners. They have developed shoe technology, such as DNA Loft, DNA Amp, and GuideRails. 
---
Running Shoe Price Range here in Australia
The price range of good running shoes in Australia can vary depending on the brand, model, and type of Shoe. Typically, you can expect to pay between $80 to $250 for a pair of running shoes in Australia.
Entry-level running shoes cost between $80 to $120. 
Mid-range shoes with additional features like better cushioning and stability can cost between $120 to $180. 
High-end running shoes for professional athletes or serious runners can cost $200 or more.
---
Where to Buy Running Shoes in Australia?
It's worth noting that prices may also vary depending on where you buy your running shoes. Sporting goods and specialty running shops may have different prices than online retailers or discount stores. 
There are many places where you can buy running shoes in Australia, including:
Sporting goods stores: Stores like Rebel Sport, Athlete's Foot, and JD Sports offer various running shoes from different brands.

Specialty running stores: Stores like The Running Company, Active Feet, and FootPro specialize in running shoes and have staff who can help you find the right Shoe for your needs.

Online retailers: Websites like Amazon, eBay, and The Iconic offer a large selection of running shoes and often have competitive prices.

Brand stores: Many running shoe brands like Nike, Adidas, and Asics have stores where you can find their latest models and exclusive releases.

Discount stores: Stores like Big W, Kmart, and Target often have a limited selection of running shoes at lower prices.
When buying running shoes, it's essential to try them on and make sure they fit correctly before purchasing. Consider factors like cushioning, support, and durability when choosing a shoe.
---
Conclusion
Investing in the best running shoes could help you avoid accidents and injuries. Suppose you're jogging for enjoyment or training for a marathon. In that case, these running shoes give your body the correct foundation while making you enjoy those long and worthwhile jogs. Indeed, the perfect pair will ultimately feel comfy when you use them.