You need the proper equipment to be great at any sports activity. And the perfect pair of basketball shoes is crucial when playing the game. Your agility and explosiveness can significantly improve with the correct pair of shoes.
We have compiled a list of Australia's top 10 basketball shoes to assist you in your search. Any player can find a basketball shoe on this list, including options for wide feet, outdoor play, and those on a budget.
---
10 Best Basketball Shoes di  Australia 2023 | Jordan, Adidas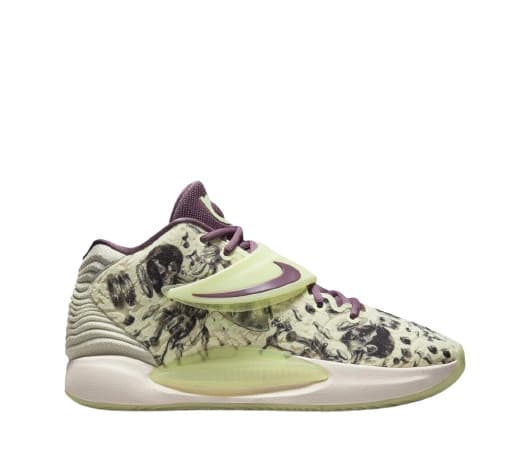 Check Nike KD 14 Basketball Shoes price below:
add_circle
Great ankle support
add_circle
Soft and comfortable cushioning
remove_circle
A little bulky
Why It's Our Top Pick
Players like Kevin Durant, who is persistent and versatile, can feel energized the entire game thanks to the Nike KD 14. The upper's multi-layer mesh is light and dimensional with a worn-in feel. Moreover, it has an additional thickness in crucial locations that reduce tiny movements to hold your foot in place.
Wearing these Nike KD 14 "Surrealism" Lime Ice Basketball Shoes will allow you to emulate the great Kevin Durant.
Key Features 
For stability and a tight fit, this pair of basketball shoes incorporates a hook-and-loop strap that wraps over the top of the laces. Direct stitching can attach the full-length Air Zoom Strobel unit to the top, where it contributes to weight reduction and offers responsiveness across the entire foot.
Why Buy This
This Kevin Durant's 14th trademark shoe has an extra-durable sole perfect for outdoor courts and full-length Zoom Air cushioning for long-lasting performance.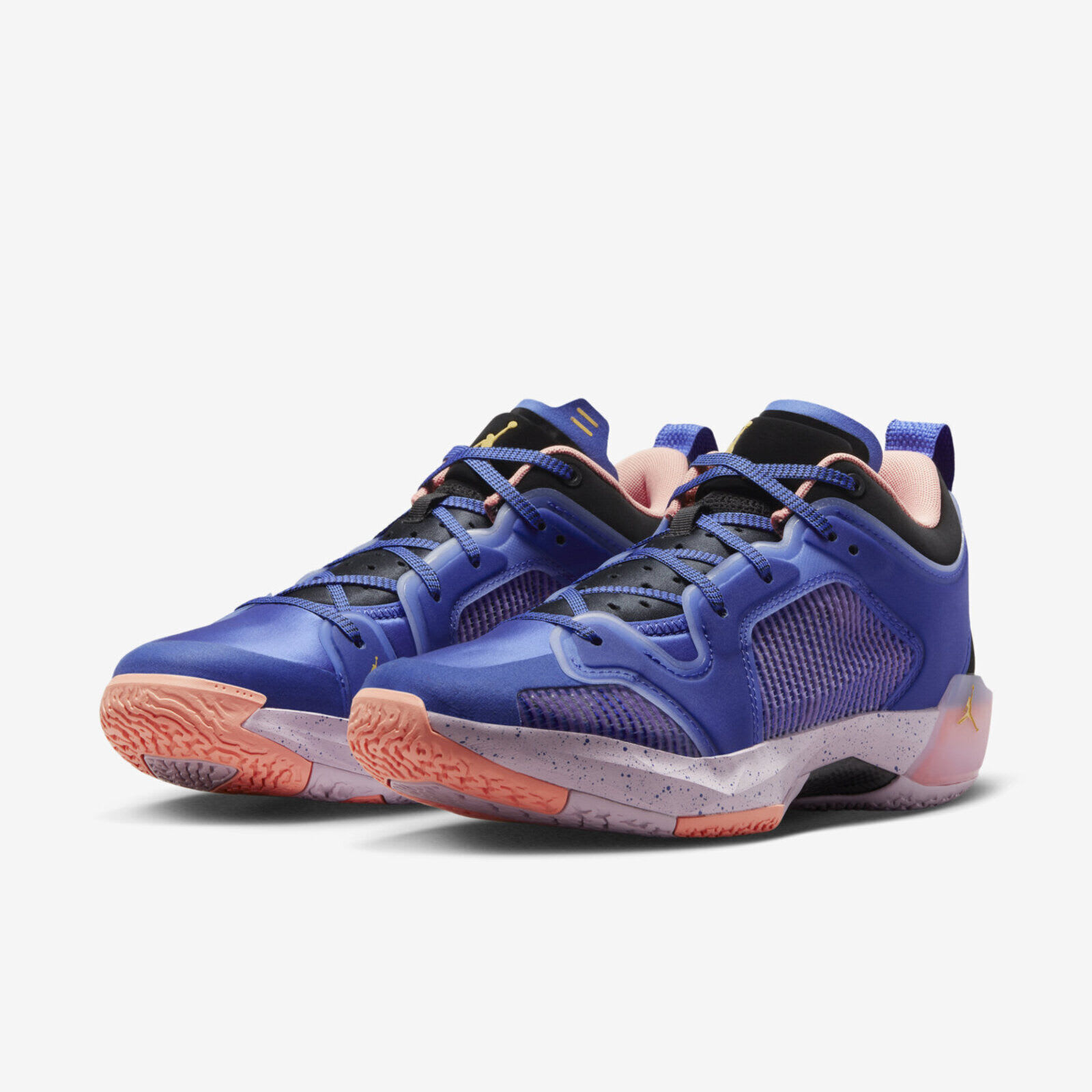 Check Nike Air Jordan XXXVII Basketball Shoes price below:
add_circle
Extreme breathability
add_circle
Dust-resistant grip
add_circle
Comfortably supportive
remove_circle
Cheap-feeling materials
Michael Jordan was among the best basketball players ever to grace the NBA. You can improve your game inside the court by wearing one of his iconic shoes, the Air Jordan 37.
Key Features 
This shoe's heel has the cutting-edge Formula 23 lightweight injected foam cushioning system. The AJ XXXVII features a carbon-fiber plate in the midfoot to direct energy toward the double-stacked Zoom Air and Zoom Air Strobel in the front of the shoe to maximize aerial explosiveness.
Why Buy This
On indoor hardwood courts, it delivers a brand-new appearance and great skill. Quick-footed players who enjoy changing their footwork will enjoy their peak performance in this model.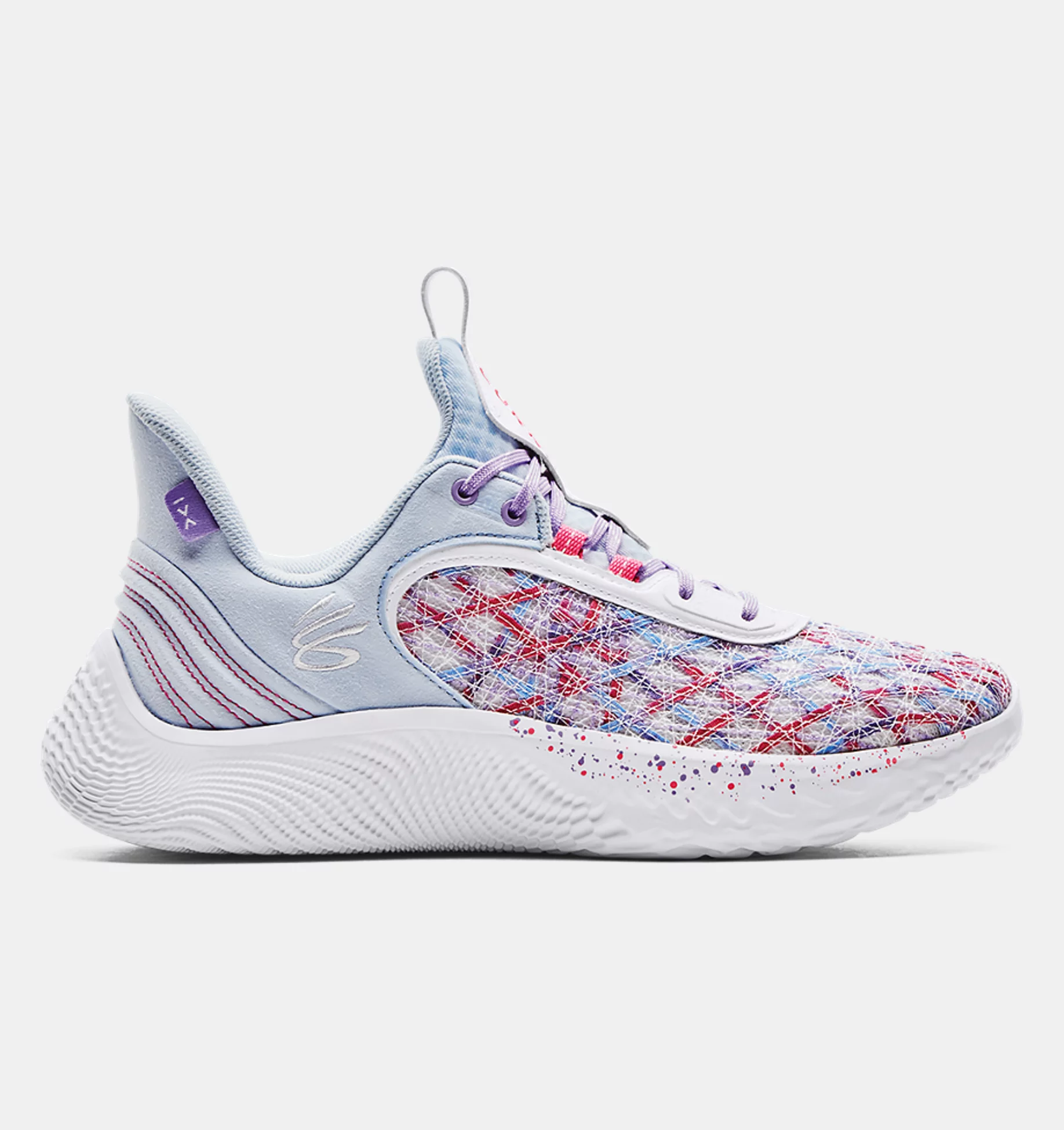 Check Under Armour Curry 9 Basketball Shoes price below:
add_circle
Great lockdown
add_circle
Traction is phenomenal
add_circle
Super responsive cushion
remove_circle
Not the greatest for impact protection
Speed, agility, and flexibility are essential components of a top-tier performance in basketball. To achieve this, you'll need Under Armour Curry 9, one of the lightest basketball shoes available on the market.
Key Features 
More comfort and control provide dynamic basketball movements by the Warp upper technology. The long-lasting Flow outsole provides a better court feel, enabling you to cut, stop/start more quickly than ever. 
Why Buy This
These shoes feel like nothing you've ever worn before. The Under Armour Flow is entirely devoid of rubber, making them incredibly light and ridiculously grippy.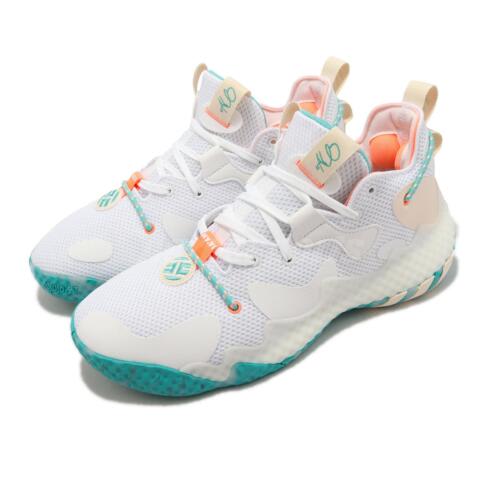 Check Adidas Harden Vol. 6 Basketball Shoes price below:
add_circle
Plush and comfortable cushioning
add_circle
Great ankle lockdown
add_circle
Built for agile movements
remove_circle
Cheap-feeling materials
Most basketball games are indoors. Yet, the Adidas Harden Vol. 6 has a reliable grip on indoor and outdoor courts. 
Key Features 
The Boost midsole in this shoe provides excellent energy return and quick comfort with each step to keep you moving. To reduce the overall environmental impact, Adidas created the materials for this shoe from production waste. The bands on the forefoot and heel also offer a locked-down feeling throughout the game.
Why Buy This
The Adidas Harden Vol. 6 is a fantastic basketball shoe with an outsole that bitingly grips many floors, even when wet, making it the epitome of versatility. It is for fast movements because of how energetic its cushioning is and how its structure guarantees a reliable lockdown.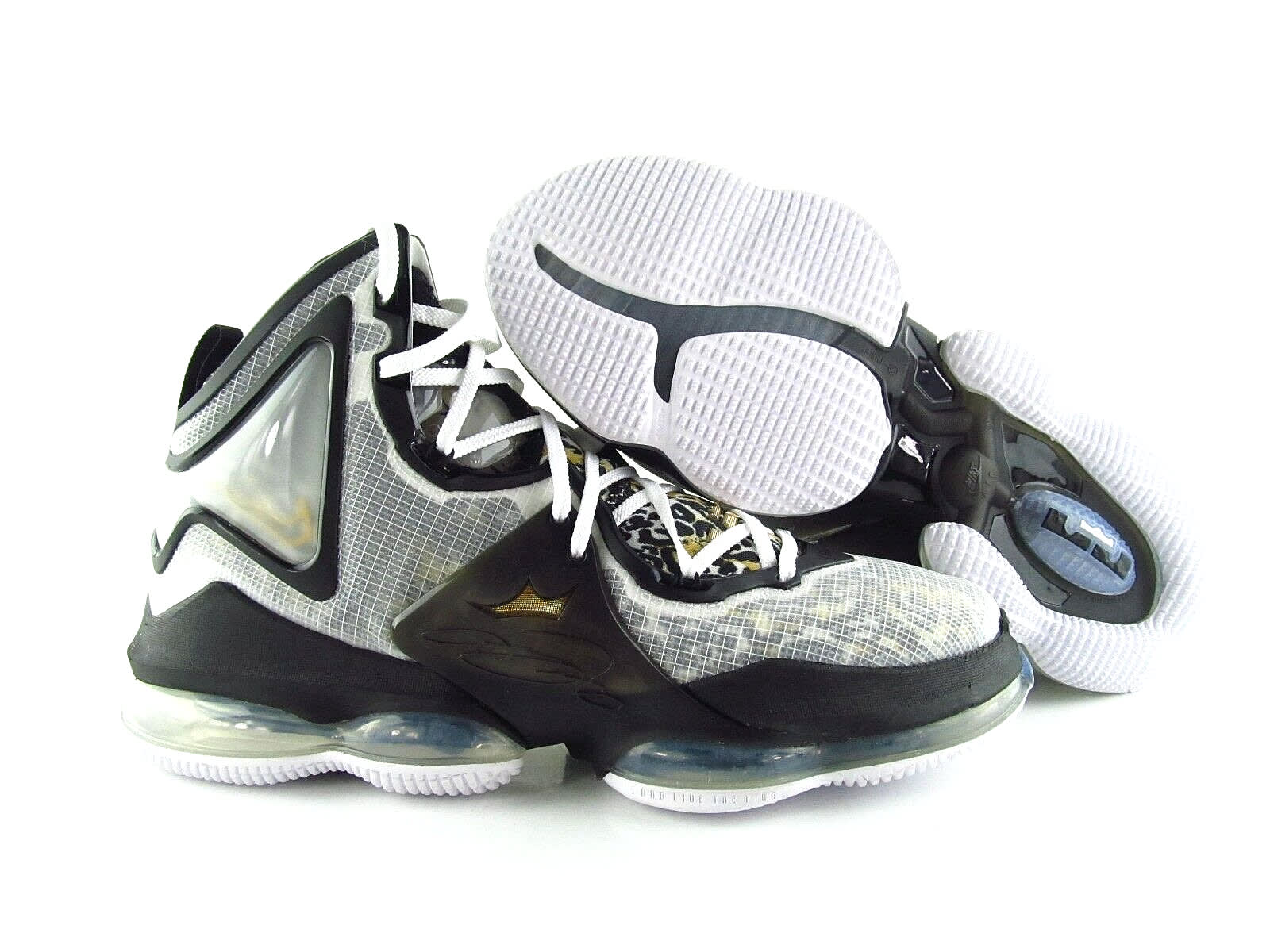 Check Nike Lebron 19 Basketball Shoes price below:
add_circle
Aesthetic colorways
add_circle
Excellent support
add_circle
Durable design
If you were already on the court but were experiencing soreness or were reluctant to step on the floor due to your wide feet, you should switch to a Nike Lebron 19.
Key Features 
The redesigned cushioning system blends a robust, responsive Zoom Air unit under the forefoot with visible Max Air. In contrast to the Zoom Air, which helps propel you down the court, the Max Air allows diffuse impact pressures. Moreover, it boasts a full inner-fit sleeve that fits snugly and securely around the foot.
Why Buy This
You might only remove the LeBron 19 after the game ends because they are the best option for players with wide feet. You may finally celebrate with these wide basketball shoes because much attention comforts the player.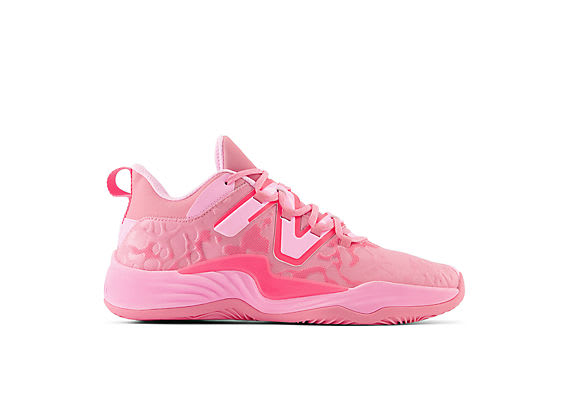 Check New Balance Two WXY V3 Basketball Shoes price below:
add_circle
Strong side-to-side grip
add_circle
Pronounced court feel
add_circle
Reliable energy return
remove_circle
It is dust-prone
Ankle sprains are the most typical basketball injuries. It is crucial to choose durable basketball shoes with adequate ankle support, such as the New Balance Two WXY V3.
Key Features 
The forefoot and heel of the shoe include strategically placed ABZORB cushioning, which enhances the FuelCell midsole's dynamic, dual-density, energy-returning nature. Moreover, a midfoot TPU clip increases lateral stability, and a molded textile upper ensures a tight fit without adding weight.
Why Buy This
The TWO WXY v3 can withstand rapid accelerations, stops pivots, and high-impact landings throughout every basketball game. Therefore, if you're a player who needs a lot of support, this one is for you!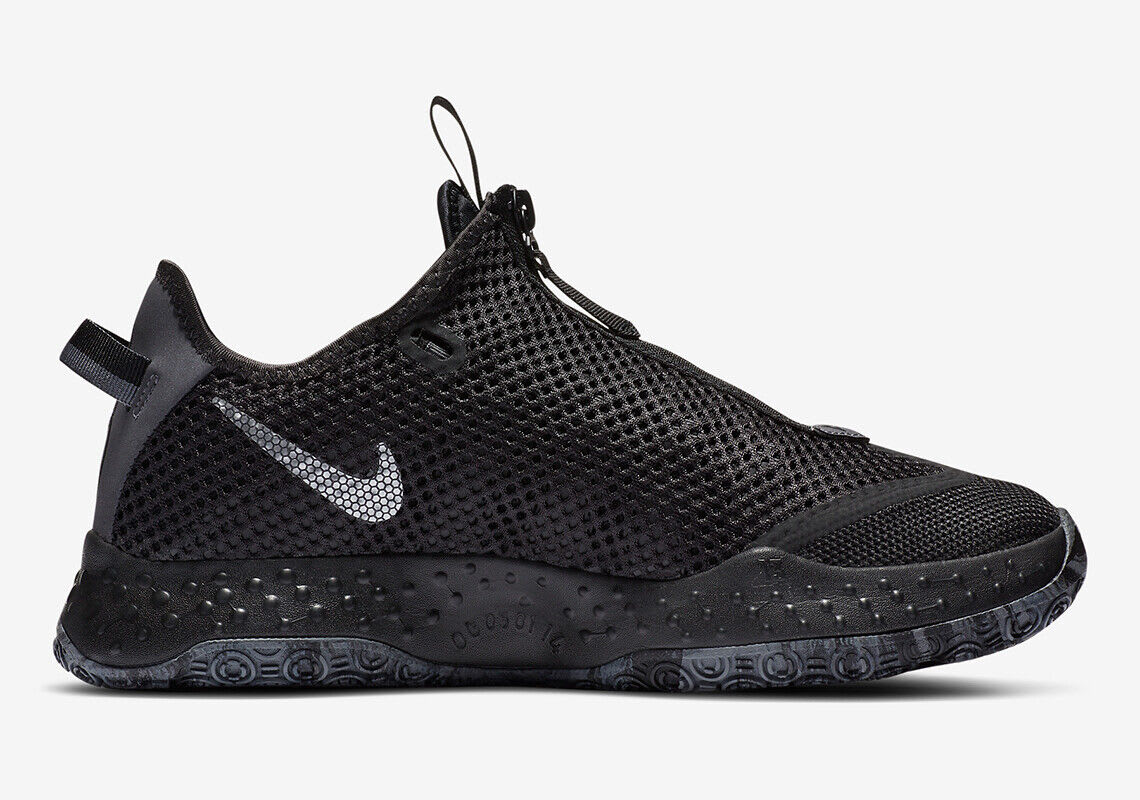 Check Nike PG 4 Basketball Shoes price below:
add_circle
It has a secure fit
add_circle
Excellent traction
add_circle
Stylish, zip-up design
remove_circle
Average in terms of breathability
Suppose you've just started playing basketball and are overwhelmed by the countless footwear options. In that case, we suggest this Nike PG 4 as your beginning game companion.
Key Features 
The low-cut Nike Paul George 4 features a full-length Nike Air cushioning system that is soft and springy, making it ideal for versatile two-way players and designed to provide lightweight comfort throughout the game.
Why Buy This
For amateurs seeking a stylish, all-around basketball shoe that provides lots of cushioning for impact and stability for lateral movements, the Nike PG 4 is suggested.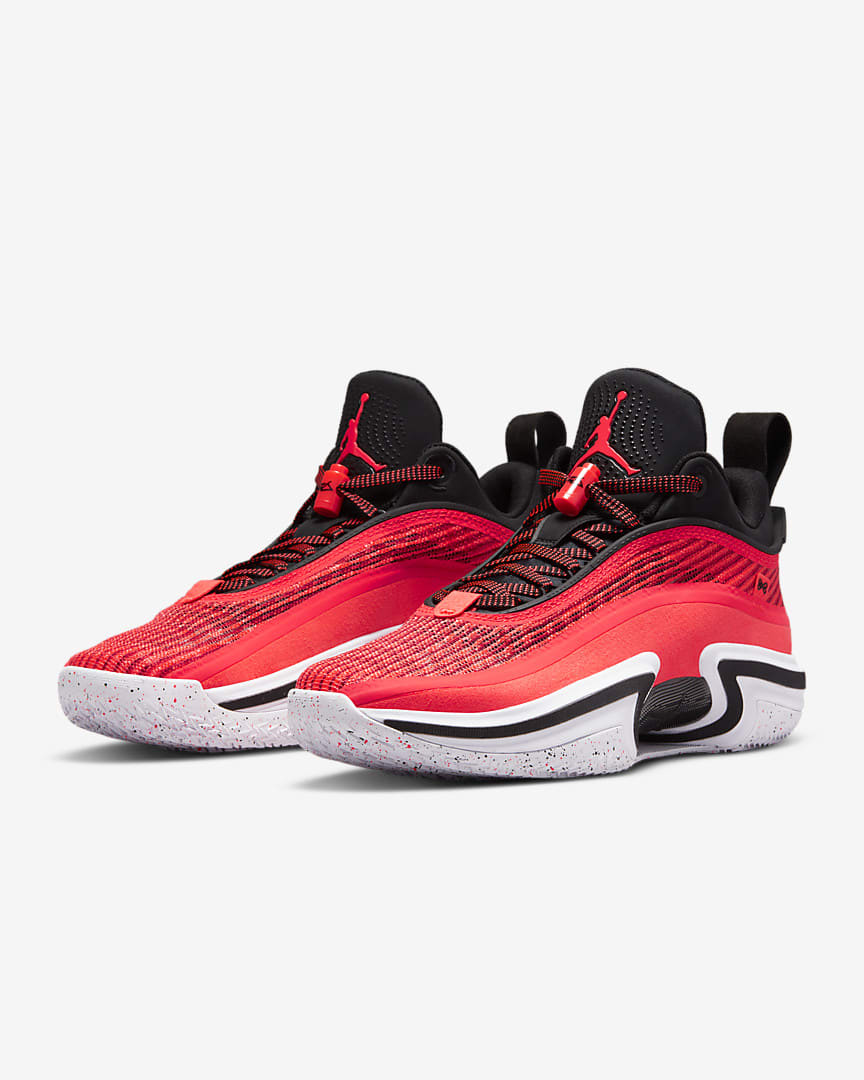 Check Nike Air Jordan XXXVI Basketball Shoes price below:
add_circle
Springy cushion
add_circle
Great impact protection
add_circle
No-frills foot containment
remove_circle
Not suitable for outdoors
Athletes with flat feet are more likely to get ankle problems and plantar fasciitis due to their lack of a proper arch. Nonetheless, the Nike Air Jordan 36 accommodates players with flat feet.
Key Features 
With a full-length Zoom Air Strobel unit stitched directly to the upper and a Zoom Air unit beneath the forefoot, these basketball shoes offer a sensation of energy return and outstanding 
responsiveness. 
Why Buy This
Flat footers will benefit significantly from the enormous arch support the Eclipse Plate provides. Go onto the court with the assurance that it will be easy work, no matter what you do.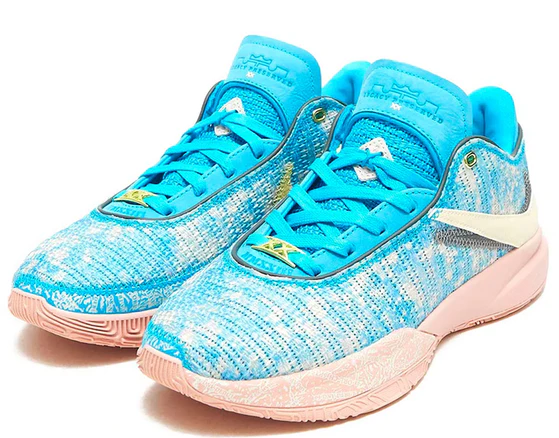 Check Nike LeBron 20 All-Star Basketball Shoes price below:
add_circle
Electrifying colorways
add_circle
Lightweight and minimal
add_circle
Impressive traction
remove_circle
It is a bit expensive
It is best to have shoes with an adequate outsole grip to avoid sliding everywhere. For this reason, you ought to spend money on traction-enhancing footwear like the Nike LeBron 20.
Key Features 
The shoe's key features include a low profile, Zoom Air in the forefoot and heel, and a carbon fiber midfoot shank. The lateral guardrail is synthetically wrapped to help keep the foot over the footbed secure. Its overall outsole design grips the ground.
Why Buy This
The LeBron 20 has sticky traction that resembles most court surfaces. On foot, the fabrics are soft, breathable, and comfortable. The traction, padding, and support are adaptable enough to have something to offer the majority of players.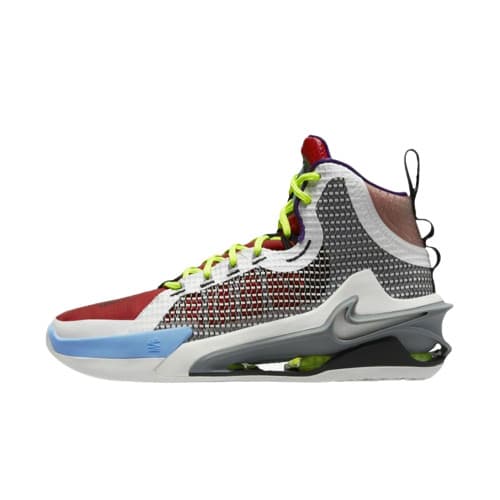 Check Nike Air Zoom GT Jump Basketball Shoes price below:
add_circle
Electrifying colorways
add_circle
Lightweight and minimal
add_circle
Impressive traction
remove_circle
It is a bit expensive
Introducing one of the most responsive cushioning systems ever built into a pair of game shoes from Nike Basketball-- the Nike Air Zoom GT Jump.
Key Features 
The dual-stacked Zoom Air works in tandem with a PEBAX external jump frame that is powerful, light, and springy. You can move with confidence and power to overcome the force holding you 
down thanks to the exoskeleton-like upper made of woven material.
Why Buy This
You're going to adore these sneakers for their cushioning. It's fast to play in, bouncy and offers plenty of impact protection. A unique shoe feature is the Jumpframe, which helps stabilize the foot, so the player doesn't feel unsteady on top of the cushioning.
---
What are Basketball Shoes?
Basketball shoes are made expressly for the challenges of the sport. According to research, basketball players perform 105 quick sprints every game and change directions every two seconds. Basketball shoes are flexible enough to allow players to move while acting as shock absorbers and providing ankle stability due to the continual hopping, starting, and stopping.
---
Types of Basketball Shoes
Basketball shoes come in three types: high-tops, mid-tops, and low-tops. Each variety of shoe displays unique benefits.
High-tops- Although they are the heaviest kind of basketball shoe, they offer the finest ankle support. It may lessen the need for sudden bursts of speed when making a quick break.
Mid-tops- This stops at the ankle, allowing the players to leverage more movement; this shoe style offers less stability than high-tops.
Low tops offer the least ankle support yet are the lightest form of footwear. Basketball players will be able best to utilize their quickness and speed with low-top sneakers.
---
Buying Guide: How to Choose Basketball Shoes
Want to get a brand new pair of basketball shoes? Discover what to look for when purchasing basketball shoes and how to pick the best basketball shoe to maximize your ability on the court.
Size and Fit- A good basketball shoe facilitates players' necessary movements and prevents injuries. But if a shoe doesn't fit well, quality doesn't matter. Generally, leave between a quarter- and a-half-inch between your toes and the front of the shoe. Each additional room will make you slip, and any extra space will hinder your ability to move.
Traction- Itis the part of the shoe that grips the ground and enables you to move quickly and with agility. Because of this, it's critical to have traction that not only holds onto the floor but is also strong and long-lasting.
Support- While allowing your feet to perform at a high level, the shoe should be strong enough to support your weight. It would be best if you only considered how to move your feet on defense throughout a game.
Comfort- Your shoes should be relaxed and pain-free for extended periods. The shoes' width, tightness, and amount of cushion affect how comfortable they are for your feet.
---
Best Basketball Shoes Brands in Australia
Basketball players must put on shoes that provide the finest support and traction. It can be overwhelming with all the available styles. If you're prepared to tackle the court but need help determining which shoes suit your playing style and personal preferences, look no further. The best brand for basketball shoes that will provide a competitive edge is listed below.
Nike Basketball Shoes
In basketball, Nike has established a reputation for itself as one of the most well-known sports brands. There's a reason the brand produces the most sought-after footwear: its inventive designs, craftsmanship, and clean aesthetic. These sneakers provide the support and bounce to enhance your entire game and enable you to perform at your peak!
Adidas Basketball Shoes
Basketball shoes from this sports company are equally impressive as their streetwear, which has earned them an excellent reputation. You'll enjoy plush cushioning and superior support from one of the most fantastic performance shoes on the market.
Under Armour Basketball Shoes
Basketball shoes from Under Armour will let you unleash your inner Stephen Curry. These sneakers can keep you at your best since they provide solid on-court performance and unique street style. They are a flexible and robust option for individuals prepared to win every game, with locked-in stability and traction.
New Balance Basketball Shoes
Basketball sneakers made by New Balance are worth wearing since they elevate athletic wear to a new level. These shoes will enable you to win every game in amateur contests or the NBA finals. Thanks to the soft cushioning and incredibly supportive traction, you can move quickly around the court and easily make free throws.
Air Jordan Basketball Shoes
The Air Jordan proves that classics are always a good choice. These sneakers were developed for performance and were designed for basketball legend Michael Jordan and Nike.
---
Basketball Shoe Price Range in Australia
The price range for basketball shoes in Australia can vary depending on the shoe's quality, style, and features. Generally, basketball shoes in Australia can range anywhere from $50 to over $300. 
The price will usually reflect the quality and materials used in the shoe, as well as any additional features like enhanced support, breathability, or cushioning. It's essential to consider your budget and specific needs when selecting a basketball shoe and try different options to ensure a proper fit and comfort level.
---
Where to Buy Basketball Shoes in Australia
You can buy basketball shoes in Australia online for the utmost convenience and even enjoy discounted prices! You can purchase basketball shoes in Australia from a variety of retailers, including
Sporting goods stores: Stores like Rebel Sport, JD Sports, and Decathlon typically carry a range of basketball shoes in-store and online.

Department stores: Large department stores like Myer and David Jones often carry athletic footwear, including basketball shoes.

Online retailers: Online retailers such as Amazon, Nike, Adidas, and Zappos offer a wide range of basketball shoes, often with competitive pricing and free shipping options.

Brand stores: Many brands have their physical stores, where you can find their latest collections of basketball shoes.
When purchasing the coolest basketball shoes, it's essential to consider your specific needs and preferences, as well as the sizing and fit of the shoe. Try on different options in-store before making a purchase, or look for brands with generous return policies to ensure a proper fit.
---
Conclusion
Basketball is a game that emphasizes agility, quickness, and spectacular maneuvers that you can only execute with the proper footwear. The best basketball shoes can increase your confidence and improve your performance. We sincerely hope you will consider our list of the Best Basketball Shoes in Australia and discover the perfect pair for you, so you can rule the court and claim victory!