Aging affects the skin, resulting in fine lines, wrinkles, and dark spots. It is when you should add the best retinol serum australia to your skincare routine. A retinol serum is recommended by dermatologists that help renew skin cells to achieve a youthful glow as you age. 
Consult a doctor first and perform a patch test to know the percentage of retinol your skin needs. For beginners, apply retinol serum every three days, twice a week, to build skin tolerance. You can dose up to 2% and apply the serum every other day for quicker results. That is how to use retinol serum to deliver the best possible outcome. 
---
10 Best Retinol Serums in Australia 2023 - Top Brand Reviews

Check Olay Regenerist Night Retinol Serum price below:
add_circle
It is non-greasy
add_circle
Without artificial dye and oil
add_circle
It makes skin feel plumped
Why It's Our Top Pick 
This night serum can penetrate the skin into its deepest layers. We recommend it as the best retinol serum Australia because it is essential daily, making skin look younger. Sensitive skin types will like its dye- and fragrance-free formula, leaving the skin soft and smooth. Pump ample retinol serum and gently apply it on the face; you will see visible results within 24 hours. 
Overview
Olay Regenerist Retinol24 helps regenerate the skin overnight. Indeed, you will wake up having hydrated and more radiant skin. 
Key Ingredients
It is a blend of retinol complex and niacinamide known for its glowing effect on the skin. It also deals with fine lines, wrinkles, and dark spots without skin drying. It also brightens the skin with the titanium dioxide. Other ingredients help hydrate the skin, such as glycerin and polyacrylamide, which has antimicrobial properties to cleanse the skin deeply.  
Effectiveness
With its powerful ingredients, Retinol24 Night Serum can show improvements to aging lines and pores. It guarantees no purging and texture on the skin every morning. Overall, this retinol formula is gentle and not sticky. 
Customer Review 
It is perfection, according to most retinol users. The non-comedogenic feature amazes them, causing no new skin inflammation. They also experience no peeling and burning feels.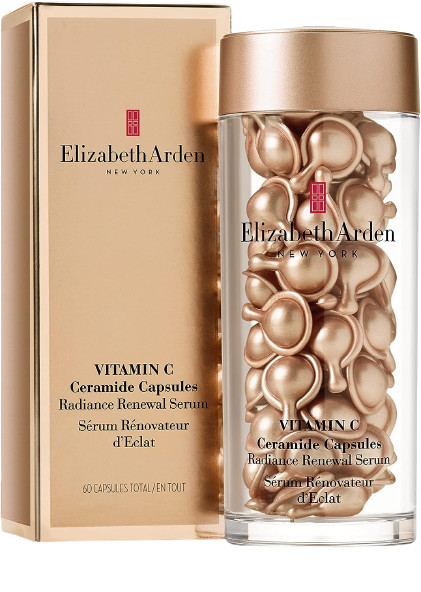 Check Elizabeth Arden Radiance Renewal Retinol Serum price below:
add_circle
It boosts collagen that brightens skin quickly
add_circle
Easy-to-absorb formula
Overview
Vitamin C is one of the best ingredients for stopping aging signs. Elizabeth Arden formulated a retinol serum with significant vitamin C to free skin from radical damage, similar to dark spots.
Key Ingredients
These ceramide capsules aim to keep skin moisturized and glowing. It has more intense vitamin C and E ingredients, which combat skin dullness and have a brightening effect. The clary sage assists in soothing the skin from the harmful effects of sunlight to avoid uneven skin tones. It also contains emollient oils and produces natural collagen for improved skin elasticity. 
Effectiveness
The Radiance Renewal Serum reduces skin discoloration and the appearance of aging signs. It secures, lights up, and levels out complexion following half a month of use. Each capsule contains ingredients that make the skin look healthier.  
Customer Review 
The luminous effect on the skin gives it a nice glow. Many users also love the biodegradable capsule packaging. 

Check VICHY LiftActiv Pure Retinol Serum price below:
add_circle
Perfect for sensitive skin type
add_circle
The packaging prevents contamination
add_circle
Dermatologists certified
remove_circle
A bit expensive
Overview
0.2% of retinol serum is ideal for beginners. Such low doses can prevent aging signs, firm the skin, and even unclog pores to give you a different level of glow. 
Key Ingredients
This Pure Retinol Serum contains peptides to help reduce wrinkles and develop skin elasticity. VICHY added glycerin and prebiotic elements for skin barrier repair without the risk of irritation. It is allergy-tested and without paraben, ensuring you get the best results. Additionally, it is best for sensitive skin types because of its non-fragrant formula.
Effectiveness
Utilizing the retinol serum in three weeks will yield extraordinary outcomes. It does not cause skin irritation but makes skin more lovely and hydrated. There will be a tingling effect on the skin; that is normal. 
Customer Review 
Buyers with sensitive skin also recommend the VICHY'S retinol serum. One consumer says their skin started to peel off after four days of using the retinol serum at higher doses.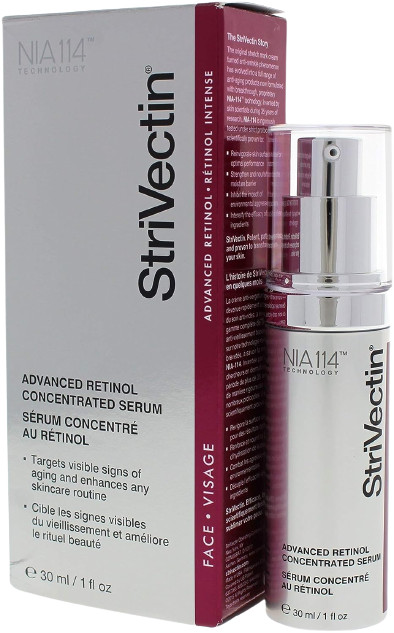 Check StriVectin Advanced Concentrated Retinol Serum price below:
add_circle
Easy to absorb
add_circle
Rich in vitamin B3, which strengthens the skin barrier
add_circle
Recommended for all gender
remove_circle
It does not reduce fine lines
Overview
Aging signs also happen to men, making retinol products Australia a good buy. Add StriVectin Advanced Retinol Concentrated Serum to your skincare routine, and see lesser signs of aging.  
Key Ingredients
The mint and rosemary retinol serum fragrance suits all kinds of people. These are natural oils great for all skin types, allowing you to pamper yourself. It is mixed with salt gems that advance smoothening impact on the skin. StriVectin added rosewood, hazelnut, and sugar to the fixing for a more conditioned skin appearance. The Geranium oil is a wrinkle minimizer that helps enhance skin health. 
Effectiveness
Many men claim that the retinol serum has the ingredients to target aging signs. Thanks to NIA-114 technology, creating a lightweight serum that prevents moisture loss, maintaining firmer, silkier, and more radiant skin. 
Customer Review 
Most users find this retinol serum comfortable on the skin with its lighter formula. It is very hydrating for all skin types. It is cheaper than other brands, which also amazes many buyers.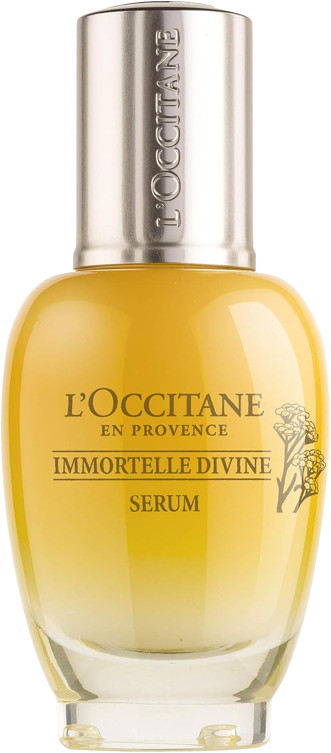 Check L'Occitane Immortelle Divine Retinol Serum price below:
add_circle
It reduces the wrinkle appearance
add_circle
Gentle on the skin
add_circle
It has a gold shine finish
remove_circle
A bit expensive
Overview
Immortelle extract is a natural retinol ingredient that is gentle on sensitive skin and has many anti-aging benefits. It upholds skin firmness and restores the skin from losing flexibility and brilliance.
Key Ingredients
Corsica extract is the key ingredient of this gel serum, enriched with antioxidant and anti-aging properties. It includes more natural oils to restore the skin's elasticity and youthful look. This divine serum is ultra-concentrated and has no fragrance, fighting the effects of aging and external stressors. 
Effectiveness
A single drop of this retinol serum can make the whole face look firmer. Although lightweight, it emits a lot of anti-aging benefits as it can enter the skin rapidly. To mention some include a resilient glow, all the more even tone, and skin renewal.
Customer Review 
Some buyers recommend this retinol serum for summer use, giving a dewy appearance. It is very moisturizing, with a light fragrance and an excellent finish.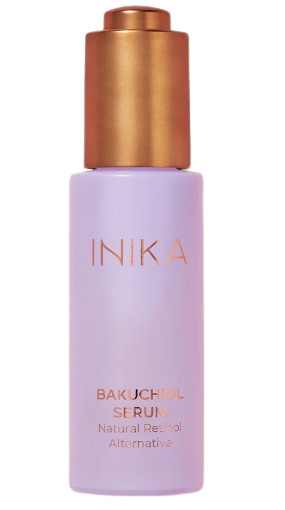 Check Inika Organic Bakuchiol Retinol Serum price below:
add_circle
All-natural ingredients
add_circle
It can treat many skin conditions
add_circle
Worth the price
Overview
A colossal acne appearance will vanish within six weeks of using Bakuchiol Retinol Serum. It is 100% natural and perfect for AM and PM skincare routines. 
Key Ingredients
Bakuchiol and Squalane are the fundamental elements of this all-normal serum. Squalane is a natural oil that sinks into the skin to dispense with skin dryness in 12 weeks. On the other hand, Bakuchiol deals with the collagen level, diminishing wrinkles and further developing skin elasticity. It additionally manages post-acne marks, breakouts, and pigmentation.
Effectiveness
Many skin concerns can profit from Bakuchiol Retinol Serum, such as acne, fine lines, uneven tone, and wrinkles. Weeks of regular use are necessary to witness significant skin changes. 
Customer Review 
Studies show that Bakuchiol Retinol Serum can improve skin texture by up to 90% after 12 weeks, and it takes six weeks to reduce acne.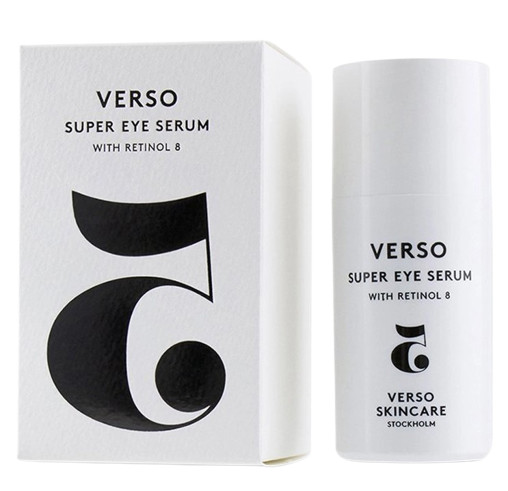 Check VERSO Super Eye Retinol Serum price below:
add_circle
It is lightweight
add_circle
It diminishes fine lines and eye puffiness
add_circle
It evens out the eye-skin area
Overview
The best retinol serum Australia to help reduce dark circles and puffiness. VERSO ensures that a retinol serum is 8x effective for eye skin care.  
Key Ingredients
The vitamin A complex can make eye skin look energized. It boosts natural collagen production to turn tired skin fresh and not dry. It is also formulated with peptides that depuff the eye area and prevent under-eye circles. Verso uses purified turmeric to ease the adverse effects of environmental stressors. 
Effectiveness
The skin around the eye area will improve with lower concentrations of Retinol 8. It is less irritative with a high antioxidant to protect the skin from pollutants. Its visible effects are more plumped skin, reduced fine lines, and pigment spots. 
Customer Review
Buyers would recommend VERSO Super Eye Serum. More than 90% experienced a more energized aura after applying the retinol serum, with less puffiness and a more even tone. 

Check The INKEY List Vitamin C And EGF Retinol Serum price below:
add_circle
It has an increased level of vitamin C
add_circle
It takes only a week to make skin luminous
remove_circle
It has an unpleasant smell
Overview
Lighting up your skin is quicker with retinol, containing a higher level of vitamin C ready to eliminate dark spots. The INKEY List made a lightweight serum that ensures a vibrant, not pale glowing skin appearance. 
Key Ingredients
A more potent vitamin C called Ascorbyl Glucoside makes up this skin-brightening retinol serum. It is a form of antioxidant that helps regenerate and protect the skin barrier. A dose of vegetable EDF tightens the skin surface to develop a healthier glow. Such an ingredient also boosts elasticity to even out skin complexion. 
Customer Review 
This vitamin C serum wows buyers with its moisturizing and brightening benefits. They said regular application is vital to see visible outcomes.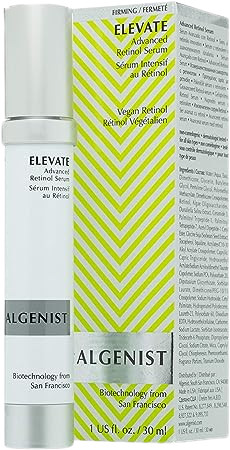 Check Algenist Elevate Advanced Retinol Serum price below:
add_circle
Vegan-friendly
add_circle
Fragrance-free
add_circle
Enriched with natural collagen
remove_circle
An issue with the pump
Overview
Buy retinol australia with niacinamide is wise to enhance skin health and appearance. Choose the Elevate Advanced Retinol Serum with anti-inflammatory properties to avoid redness and treat skin conditions like acne. 
Key Ingredients
This vegan serum has no fragrance. It is a combination of corn, soy, and wheat protein, forming amino acids to boost collagen production on the skin. The green algae hyaluronic acid makes skin smoother and has an even tone. Algenist created a retinol serum focusing on skin radiance and firmness with niacinamide and other active ingredients, like silica, glycerin, and natural extracts. 
Effectiveness
It is a high-quality retinol serum for sensitive skin. Use the product for ten days straight, and you will be amazed by the results, like reducing wrinkles. It is also less expensive than other niacinamide-rich serums. 
Customer Review 
The price of under 100 bucks stuns various buyers. They ensure the retinol serum gets into the skin, leaving it smoother and without blemishes.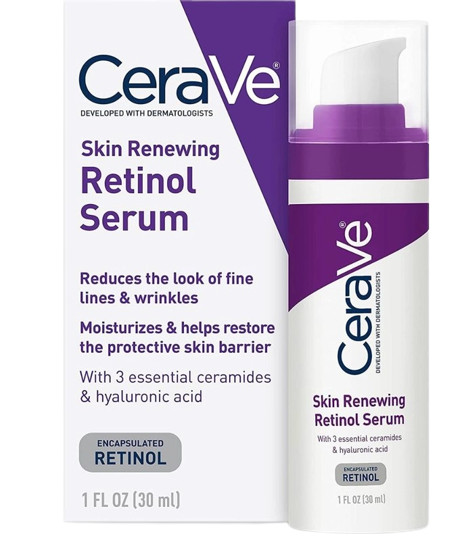 Check CeraVe Skin Renewing Retinol Serum price below:
add_circle
It can retain skin moisture
add_circle
Irritation-free
Overview
This Cerave retinol serum review is cheaper but an ultimate secret for timeless beauty. Its ceramide-rich formulation creates a more robust skin carrier and quickly restores your glow by reducing signs of aging.  
Key Ingredients
This anti-aging retinol serum has two key ingredients - hyaluronic acid and niacinamide. These elements must produce natural moisture on the skin while ensuring a non-greasy feeling. It works with various skin types, including acne-prone skin. CeraVe infused the serum with ceramides 1, 3, and 6-II to reinforce better skin protection. Lastly, the MVE technology will yield all-day skin hydration. 
Effectiveness
If you are on a budget and looking for retinol serums that protect skin function, CeraVe is the best choice. It is a non-comedogenic formula that stops acne appearance and visible signs of aging. This skin care product fits for oily and sensitive skin. 
Customer Review 
CeraVe is popular in the market. The Skin Renewing Retinol Serum outperforms a lot of expensive serums in terms of reviving skin's natural barrier, smoothing fine lines, and skin brightening. 
---
What is Retinol Serum?
Retinol serum is a skin care product containing a vitamin A derivative called retinol. It improves skin texture and elasticity, reduces fine lines and wrinkles, and fades dark spots and hyperpigmentation. Retinol works by renewing skin cells, which helps to unclog pores, reduce acne, and promote collagen production. However, the potent formula can cause sensitivity and irritation, so starting with a lower concentration is essential before increasing over time.
How to use retinol serum? Apply retinol serum at night after cleansing and drying your face. Start with a pea-sized amount, gradually increasing. Avoid eye area. Follow with moisturizer. Begin 2-3 times a week to prevent irritation, and always use sunscreen during the day.
Retinol Serum Benefits
What does retinol serum do? Retinol serums offer numerous benefits for the skin. Here are some of what retinol serum do that you need to know: 
Anti-Aging Properties
Retinol is a powerful ingredient known for its anti-aging properties. It aims for a minimal appearance of fine lines, wrinkles, and crowfeet, promoting a smoother, more youthful-looking complexion. 
Stimulates Collagen Production
Retinol also helps to improve skin elasticity and firmness. It can effectively minimize the loss of collagen associated with aging. 
Improves Skin Texture
Regular use of retinol serums can help improve the skin's overall texture. It smooths out rough areas, reduces the appearance of pores, and promotes a softer and more even complexion. 
Brightens the Skin
Retinol helps to enhance skin radiance and brightness by promoting cell turnover. It can fade dark spots, hyperpigmentation, and acne scars, creating a more even and luminous skin tone. 
Helps Control Acne
Retinol helps to regulate oil production, unclog pores, and reduce inflammation. As a result, there will be fewer acne breakouts. 
Improves Sun Damage
Retinol can repair sun damage caused by harmful UV rays. It can help fade sunspots, correct skin discoloration, and improve skin tone and texture. 
Enhances Skin Hydration
Some retinol serums contain hydrating ingredients like hyaluronic acid, which locks in moisture. It can prevent dryness and nourish the skin, leading to a smoother and plumper complexion. 
Combats Free Radicals
Retinol is also an antioxidant that helps combat premature aging and damage to the skin. Retinol will protect the skin from environmental factors and promote a healthier complexion by neutralizing the free radicals.
---
Buying Guide: How to Choose Retinol Serum
Remember, retinol can take time to show noticeable results, so be patient and consistent with your usage. A patch test will also help prevent any adverse reactions to your face. Shopping for the best retinol serum Australia requires a few factors to consider, such as: 
Concentration of Retinol.

Retinol serums come in different concentrations, typically ranging from 0.1% to 2%. If you are starting with retinol or have sensitive skin, it is ideal to begin with a lower concentration and gradually dose up over time. 
Skin Type.

Some serums are formulated specifically for oily, dry, or combination skin. Look for a serum that suits your skin's needs to avoid irritation. 
Ingredients.

Check the product label for any other active ingredients included in the serum. Retinol serums often contain ingredients like hyaluronic acid, peptides, or antioxidants that can benefit your skin. Choose a serum with complementary ingredients that target your specific skin concerns. 
Packaging.

Retinol is a volatile ingredient that can degrade with exposure to air and light. Look for serums that come in opaque, airtight packaging to maintain the effectiveness of the retinol. Tubes with pumps or droppers are usually ideal for preserving the product. 
Price.

Retinol serums vary in price. However, remember that the product's quality and efficacy should be your priority rather than focusing solely on the price. 

Skin Sensitivity.

Retinol can cause skin sensitivity. If you are concerned about potential irritation, look for serums that contain aloe vera or chamomile to counteract any side effects. 
---
Best Retinol Serum Brands in Australia
When incorporating retinol products into your skincare routine, it's best to start with a lower concentration if you're new to retinol and gradually increase usage as your skin becomes accustomed to it. Wear sunscreen during the day, as retinol can make your skin more sensitive to the sun.
CeraVe Resurfacing Retinol Serum
CeraVe is known for its dermatologist-developed skincare products. Their Resurfacing Retinol Serum contains encapsulated retinol to help improve skin texture for the skin's natural barrier. You can check the Cerave retinol serum serum for its good user feedback.
Neutrogena Retinol Serum
Neutrogena offers a variety of skincare products, and its retinol serum is popular for its affordability and effectiveness. It typically contains stabilized retinol to help reduce the appearance of wrinkles, uneven skin tone, and fine lines.

La Roche-Posay B3 Anti-Ageing  Retinol Serum
La Roche-Posay is a well-regarded brand for sensitive skin. Their Retinol B3 Anti-Ageing Serum combines retinol with vitamin B3 (niacinamide) to target signs of aging and improve skin texture while minimizing potential irritation.
The Ordinary Retinol Serum
The Ordinary is known for its simple, ingredient-focused formulations. Their retinol serum has different strengths to suit various skin types and concerns. It's a budget-friendly option that provides retinol benefits without a hefty price tag.
Kiehl's Retinol Serum
Kiehl's is a premium skincare brand, and their retinol serum addresses fine lines and wrinkles. It may also contain additional ingredients to nourish and hydrate the skin, providing a comprehensive anti-aging approach.
---
Retinol Serums Price Range Here in Australia
Retinol serum prices in Australia can vary based on the product's brand, formulation, and size. Here's a general price range you might expect to find for retinol creams in Australia:
Budget-Friendly Options:
Entry-Level: Around $10 - $20
Mid-Range: Approximately $20 - $30
Mid-Range Options:
Mid-Range: About $30 - $40
Higher Mid-Range: Around $40 - $60
Premium Options:
Premium: Approximately $60 - $80 or more
---
Where to Buy Retinol Serums in Australia?
Here are some familiar places where to buy retinol in Australia:
Pharmacies and Drugstores: Many local pharmacies and drugstores carry various skincare products, including retinol creams. You can visit well-known chains and independent pharmacies to find options.
Beauty Retailers: Beauty specialty stores and cosmetics retailers often offer a range of skincare products, including retinol creams. Look for stores that carry a variety of skincare brands.
Department Stores: Larger department stores usually have dedicated beauty sections where you can find a selection of skincare products, including retinol creams.
Online Retailers: Numerous online retailers and e-commerce platforms offer many skincare products, and you can find retinol creams from various brands on websites that cater to Australian consumers.
Specialty Beauty Stores: Some beauty boutiques and specialty stores focus specifically on skincare and beauty products. These stores may offer a curated selection of high-quality retinol creams.
A dermatologist or Skincare Clinic: If you're looking for professional guidance, dermatologists or skincare clinics recommend specific retinol products tailored to your skin's needs. Some clinics also sell skincare products directly to their clients.
Supermarkets and Retail Chains: Larger supermarkets and retail chains often have a personal care section that includes skincare products, including retinol creams.
Before purchasing, remember to read product descriptions, retinol cream reviews, and ingredient lists. Consider your skin type and sensitivities before incorporating retinol into your skincare routine.
---
Conclusion 
It is essential to note that wearing SPF boosts the impact of retinol serums to shield skin from sun exposure. We recommend the best retinol serum Australia, an aging remedy, and a worthy component of the skincare routine to control skin breakout, texture, and moisture. Buy a retinol serum that is generally reasonable for your skin type to keep away from harmful side effects. Better consult a dermatologist first and allow them to endorse the suitable retinol serum for your needs.
---
Related Articles