Connecting to the internet today is almost the same as breathing air. People rely on it too much – and with good reason though. It connects people, it made working remotely possible, and it provides entertainment. However, it doesn't mean it's always an amazing experience.
There are several factors to why your WiFi connectivity is giving you a headache. A few noteworthy of mentioning is your location in general, your ISP, and your router. But the most common cause of having a bad internet experience in Singapore is because of the WiFi router. And that's why we've listed ten products to patch that up.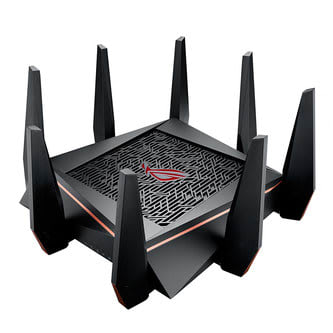 ASUS ROG Rapture GT-AC5300 AC5300
SGD 559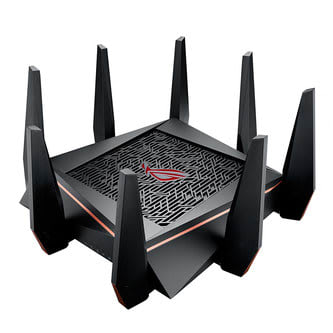 Network lag is the biggest NO in the world of gaming – graphics and performance are more tolerable than connectivity issues. And for that reason, we have the ASUS ROG Rapture GT-AC5300 AC5300 for you.
For starters, it's a beast of a machine that's blazing super fast. There are eight gigabit LAN ports if you want to go wired. Moreover, it has a stable consistent 5300Mbps data transfer. In a nutshell, you can enjoy gaming wirelessly without even feeling that it is wireless (granted you have sufficient speed from your ISP).
Aside from the above, it has Alexa voice commands and a number of gamer-friendly features that will make your gaming sessions more convenient. The only drawback is that it's quite pricey. Hey, no pain no gain, right?
---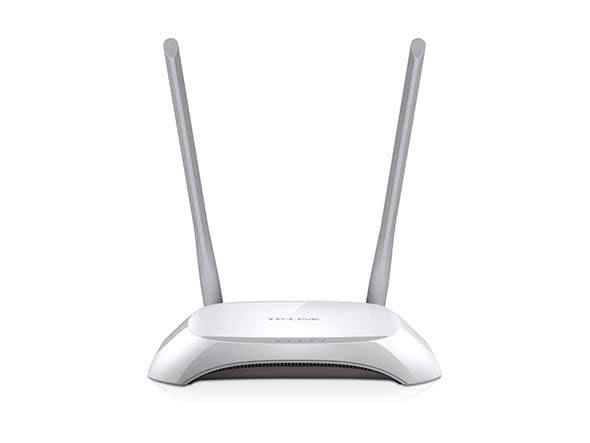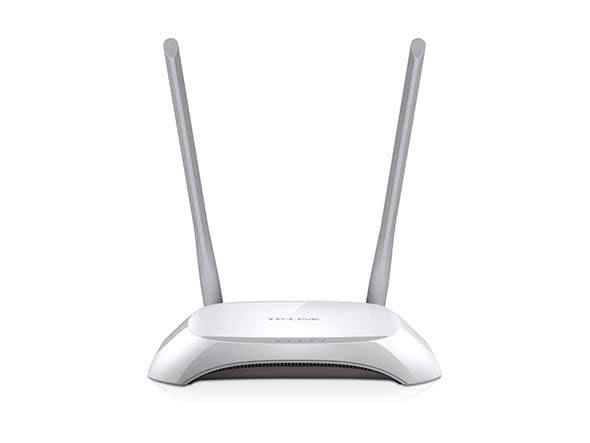 If you're consistently travelling and often have to stay in small hotel rooms and such, there's no better companion to have than the TP-LINK TL-WR840N. This device is ideal for those who need to have a reliable stream of data while on-the-go.
The TP-LINK TL-WR840N has a top speed of 300Mbps but a very small coverage. Basically, you'd want to be near it to get the most out of it. It utilizes Clear Channel Assessment (CCA) technology that automatically avoids channel conflicts. So, you're guaranteed to have an uninterrupted connection, which is vital when video streaming or having important business meetings online.
---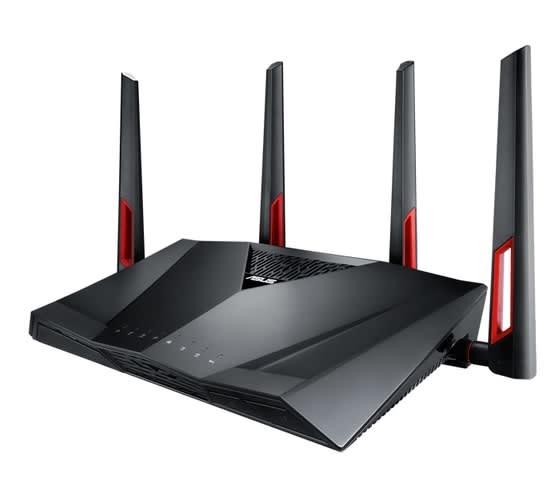 Asus RT-AC88U WiFi Gaming Router
SGD 429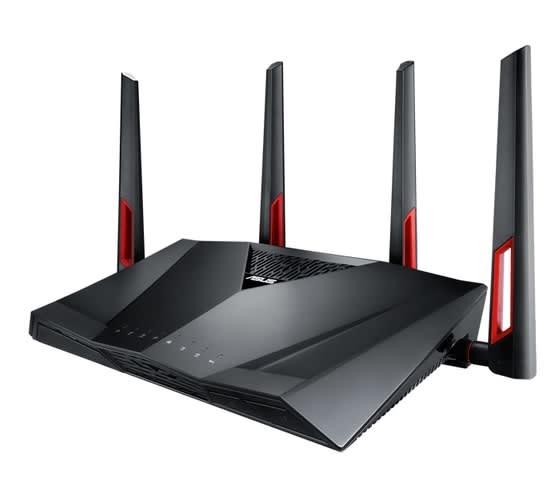 We believe that every household should have the ASUS RT-AC86U AC2900. This device can provide a steady fast internet connection without having any sophisticated settings, which is desirable as not everyone is tech-savvy.
However, if you do want to change a few things, it still has all the customizable options ready for you. You can choose between 2.4 GHz & 5 GHz for your frequency band and make use of its extra security settings. It also has a USB 3.1 Gen 1 that the family can use for network storage, printing, or for other shared devices.
What makes it even better is that it's reasonably priced at less. The only drawback we can think of is that you only have the option to place it in an upright position with no wall-mount options available.
---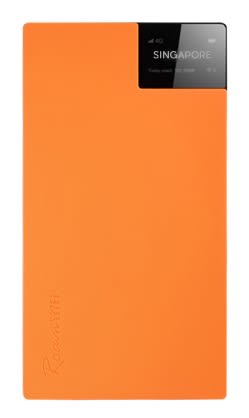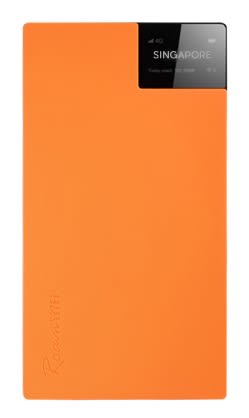 Now, if you need a pocket size WiFi router that can be used overseas, then the Roam WiFi is a definite must-have for you. You can use it in over 140 countries without any difficulty.
It's ideal when it comes to travelling or taking a vacation in other countries along with friends and family. The router can provide internet connection for up to five devices at a time. Furthermore, it has an incredible 16-hour battery life, which is a very useful feature.
However, the top speed it can provide is only LTE (give or take 10Mbps). Nonetheless, it's a fine piece of tech for those who plan on travelling outside the country.
---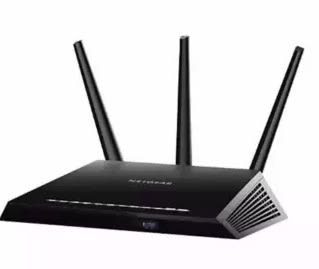 Netgear R7000P AC2300 Nighthawk
SGD 297.85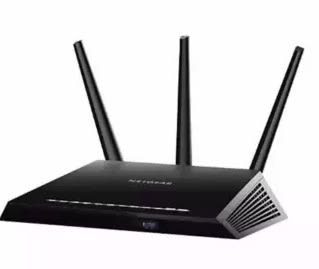 If you need a router that's best for sharing devices such as printers, fax machines, or anything that needs to be connected via a USB, then the Netgear R7000P AC2300 Nighthawk is for you. It's the WiFi router we recommend for work offices with a touch of gaming, too.
The Netgear R7000P AC2300 Nighthawk is absolutely on the high-end as its maximum speed is clocked at 2300Mbps. It provides five Ethernet ports and two USB ports. Moreover, it has extra security features that you can set to make your network more resistant from hackers.
When it comes to aesthetics, we have to say that it's one of the best-looking routers in the market. It's also very easy to install and is reasonably priced for a gaming-grade wireless router.
---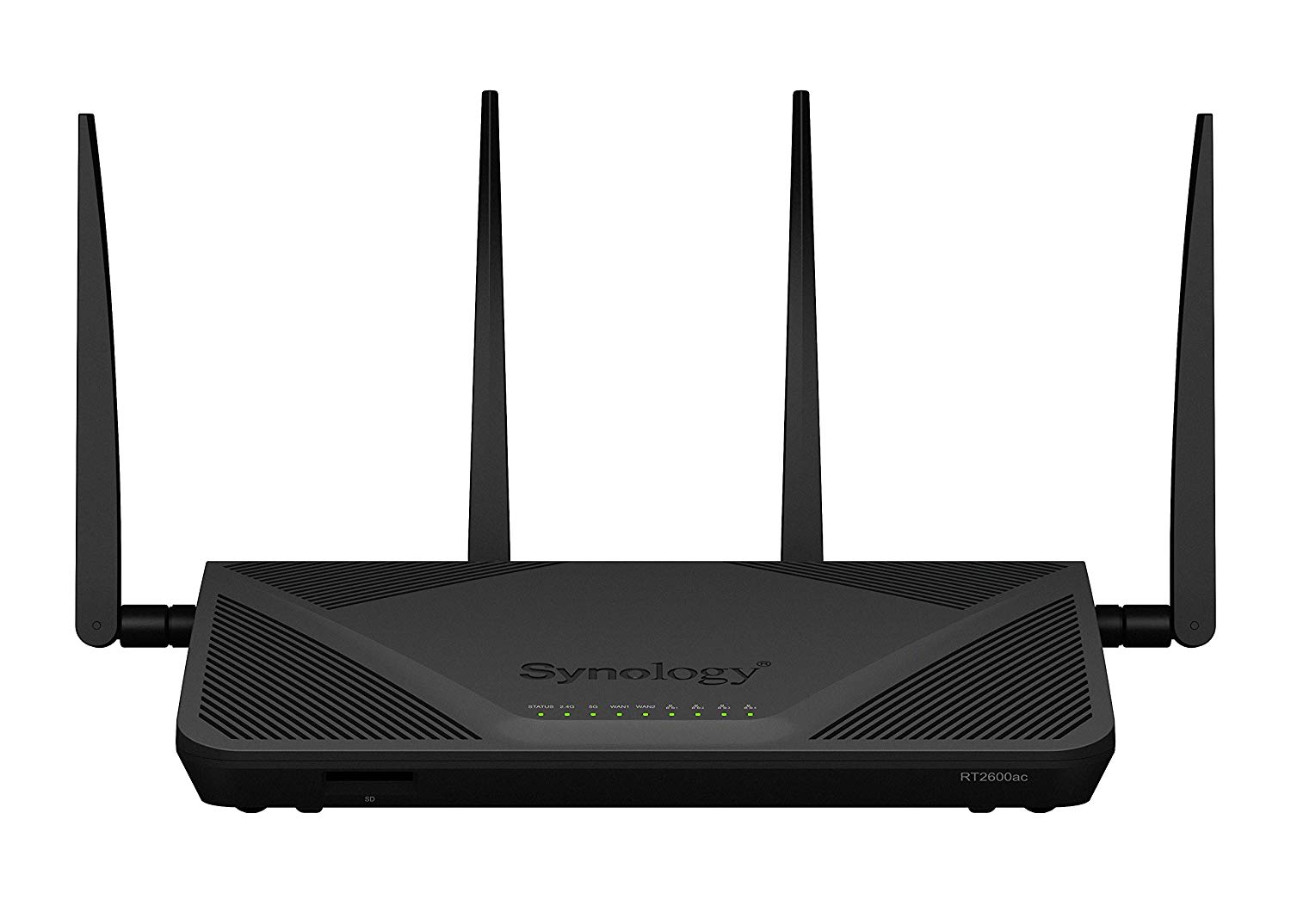 Synology Router RT2600ac
SGD 344.4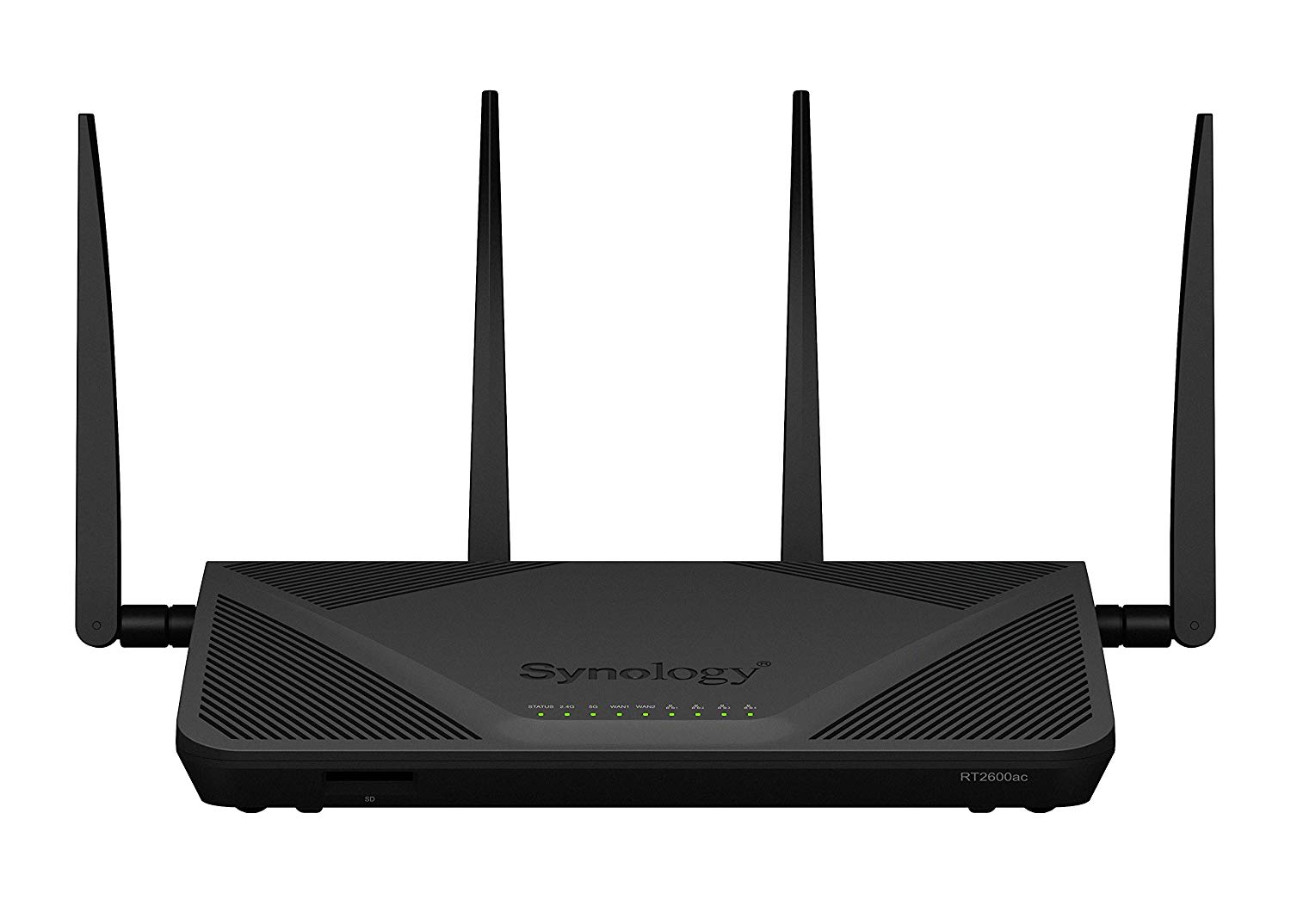 Establishing a strong VPN (virtual public network) is not an easy task, but that's not the case when you have the Synology Router RT2600ac. This router can host a number of broadband connections with ease. Furthermore, it works as a solid network storage server when you attach an external hard drive into it.
It's another wireless router that we strongly recommend for the office. Although it is pricey, it does provide more range, which is ideal when setting up a VPN. But what makes it a champion when it comes to setting up is its dashboard, which just makes life easier as it is well-organized and easy to understand.
---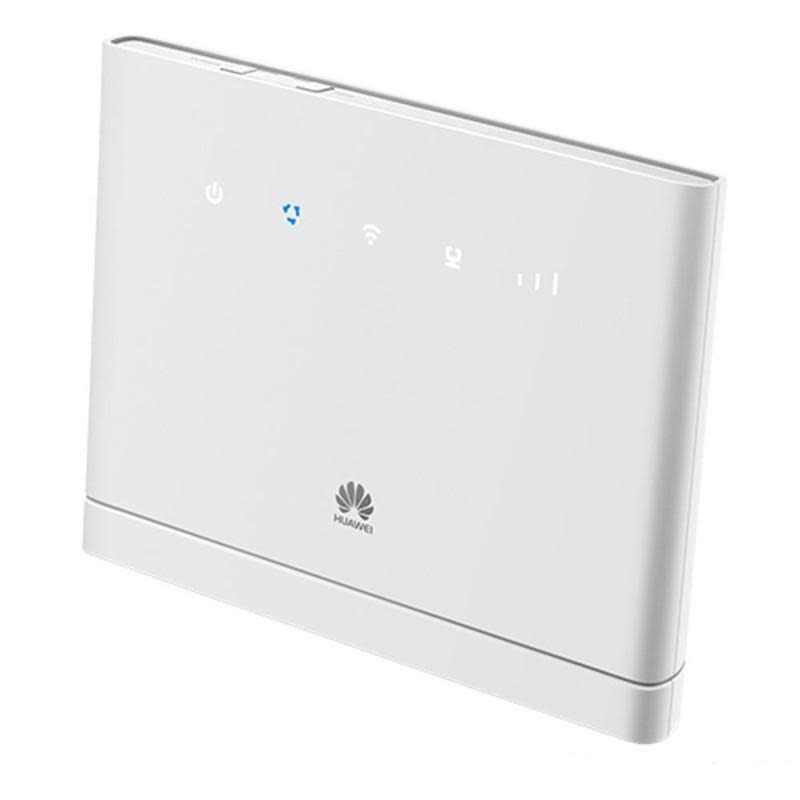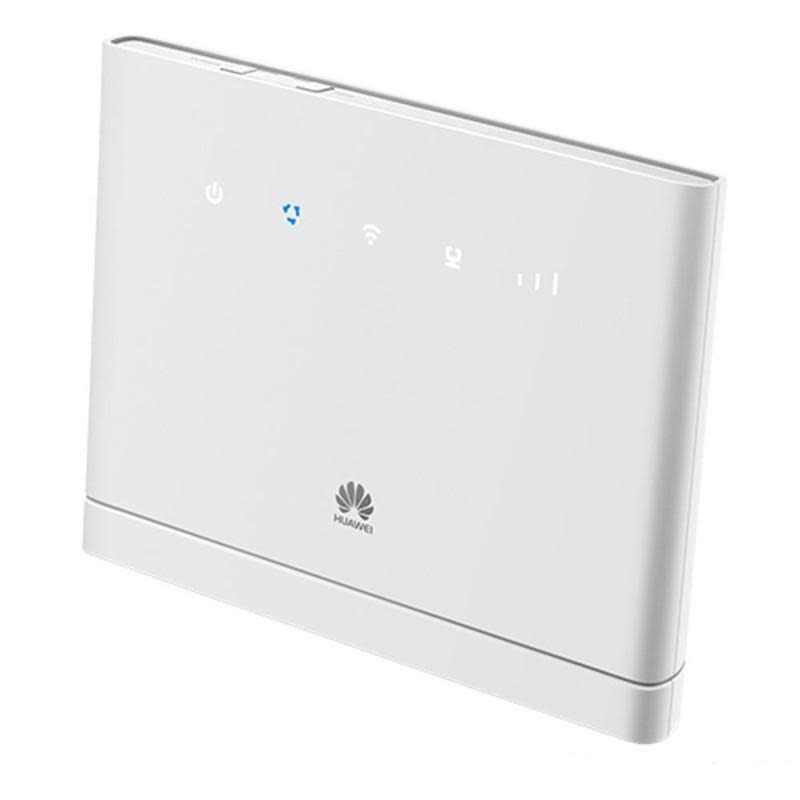 Some wireless routers aren't just for extending you connectivity. Some like the Huawei B310 4G allows you to connect directly to the internet through 4G. You'd only need to insert a SIM card and add some airtime or load into it.
It's easy to set up, and it can be theoretically used anywhere in the world as long as there's sufficient 4G signal. The only downside with this device is that the speed isn't that fast and there could be some minor connectivity issues.
We recommend this wireless router to those who are in need of a backup internet connection. Anyone working online or even small businesses will appreciate this whenever there are downtimes on their current ISP.
---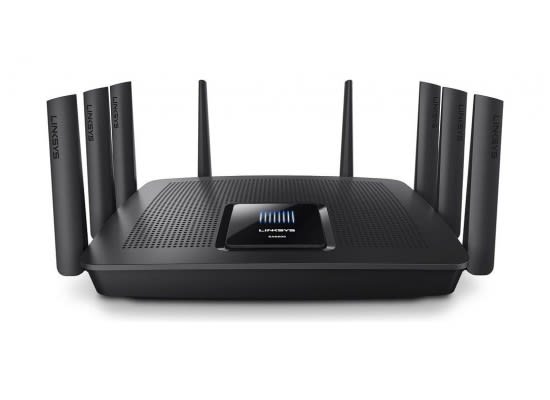 Linksys EA9500S-AH | Max-Stream
SGD 499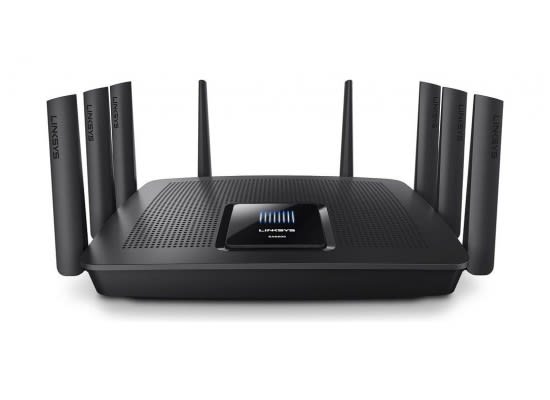 If you want full customization on your WiFi router, then you'd want the Linksys EA9500S-AH | Max-Stream. This device isn't for the average user, so we only recommend you buying it if you're tech-savvy enough or have someone who'll to set it up for you.
It's one of the few routers on the list with eight-gigabit ports and a powerful 1.8GHz Quad-Core CPU. Utilising Next-Gen AC Wi-Fi and MU-MIMO technology, you can expect a stable wireless connection. Moreover, it's super fast and can clock up to 5.3Gbps.
The device is ideal for large offices or businesses that require a consistent connection 24/7. Although it is expensive, it's fully customizable and can be even used purely as an access point when setting it to AP mode.
---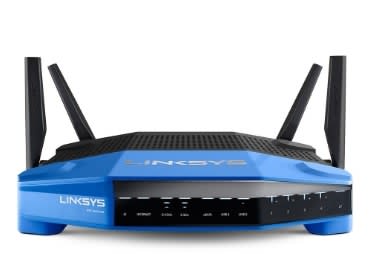 Linksys WRT1900ACS-AP
SGD 249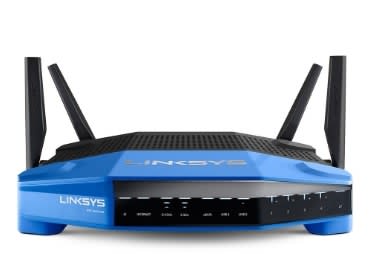 Network security is essential for every router. But if you want one that's easy to establish and provides an extra defense to your local network, then the Linksys WRT1900ACS-AP is for you. It automatically scans your firewall and optimizes it for better protection.
The brank Linksys is well-known for its customization. This means that at times, it's not user-friendly. But this one is an exemption. It has a maximum speed of 1300Mbps, decent range, and has four gigabit Ethernet ports.
---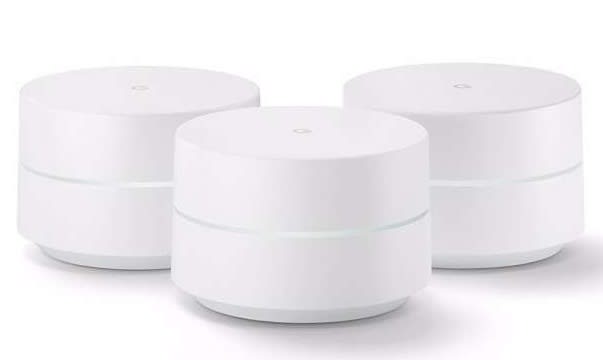 Google WiFi System
SGD 409.9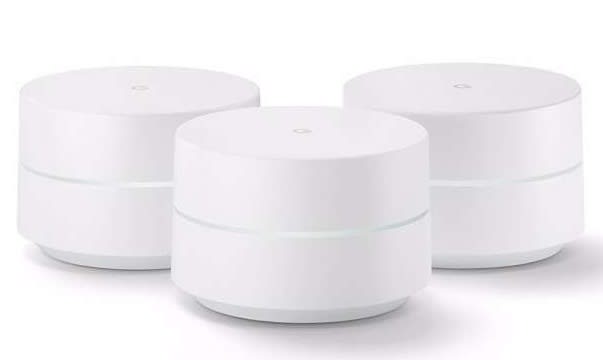 Last on our list is for those who want to keep it simple without any technical skills in setting up the network and has a huge coverage, the Google WiFi System. Although this device is quite expensive, it does come in with incredibly easy features – it's the plug-and-play of WiFi routers.
You can cover a huge area not just because of its signal range but because you can place these devices anywhere, with three broadcasting systems that are all plug and play. It provides a steady internet connection and comes in a cozy, white, circular design that will fit in any home.
---
---
How to Choose a WiFi Router
Wireless routers aren't the easiest of subjects. They have so many things going on that it can be painful to even talk about how and why it works. But since you just really need to know what's best for you, this quick guide will do just the trick.
Speed
It's obvious that speed is the number one thing you'd want to consider when buying a router. However, higher speed doesn't always mean it's better for you. The first thing you have to think about when it comes to speed is if your ISP is providing you with a high-speed connection in the first place.
A router's job is more of making sure you get the consistent high-speed you're paying for. So, if you're having a 10Mbps plan, it doesn't make sense to buy a 5Gbps router as it will still provide 10Mbps – only smoother and more consistent. Match your router with your plan before buying one right away.
Range
Some routers can broadcast WiFi farther than others. Likewise, it doesn't mean you should go for the one with the longest range available. If you live in a flat, even one with a 10-meter coverage should be more than enough. The more range the router provides, the more expensive it's going to be.
Ports
Ports are still essential when it comes to wireless routers. The reason behind that is there are some things such as shared devices that requires a wired connection. Also, even though gaming routers provide better WiFi connectivity, it still can't beat being connected to a LAN.
Control and Security
Last but definitely not least is the customizability of your router. Some are super simple to set up, but it lacks security features. Although each router isn't easy to hack without any modification, it's still better to have those extra defense features especially if you're dealing with sensitive information.
---
Conclusion
WiFi routers aren't essential. However, they do provide an incredibly better internet usage experience. If you have consistent pocket losses, random disconnections, slow recovery, and other internet connection issues, a router may be just the solution for you.
Disclaimer: The pricing shown is just a good indication of how much these products are worth. The prices could change based on the e-commerce promotions that are going on. If some of the products are not available, do email us at [email protected] Thank you!Want
Like writing about great products? We're hiring! Learn how you can write for us!