Living in the 21st century is, no doubt, extraordinary. If you ponder with what we have for awhile, you'll see that life is a hundred times better than ever before. You can even consider around four decades ago, people had to write their messages manually and then drive to the post office to send it to someone. Today, you can just open a messaging app and send to whomever you like – voilà.
There's just one catch; when you're out of battery, it's going to feel like living in the Stone Age again. Running out power doesn't happen all the time though, especially when you're staying at home. However, when you're on the move, at work, or at school, it becomes an everyday thing. To make sure you won't experience that again, here's a selection of the best power banks in Singapore.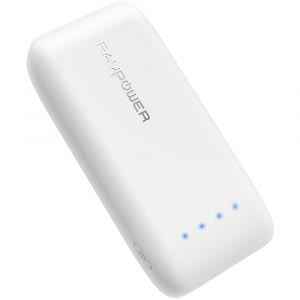 RAVPower ACE 6,700 mAh
SGD 29.95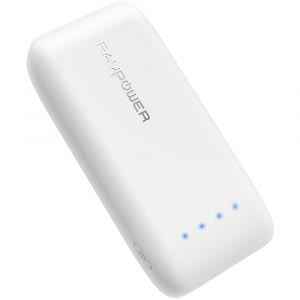 The RAVPower ACE is the smallest and cheapest on this list. However, don't let that turn you off as it still packs a lot of energy and reliability.
Can you imagine two regular cigarette lighters? If you can, bind them together, and you'll get the actual size of this power bank. And for such size, it can fully recharge most mobile phones and e-cigarettes once with an extra bar or two.
It's incredibly compact, easy to carry, and the perfect battery life extender. This product gives you a second round of power, ideal for students and workers with a nine-to-five schedule.
---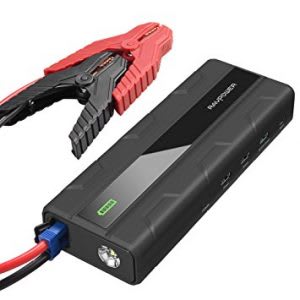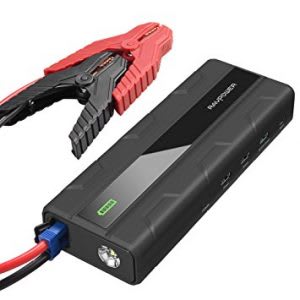 Believe it or not (without a grin on my face), this power bank can actually start a car's engine. Coming from the same brand as the first candidate on our list, the RAVPower 1000A is heavy-duty.
It boasts to kick start a 7-liter (or smaller), 12-volt gasoline/diesel engine 20 times. It's just like bringing an extra car battery but a fraction of the size. This product is a must-have for those who love long-distance road trips – goodbye to awful stranded experiences.
With this mobile charger, you can even charge a powerful DSLR camera and a lot of other devices. Be aware though, it weighs more than half a kilo and is quite bulky. So if weight and size is an issue, this power bank might not be for you.
---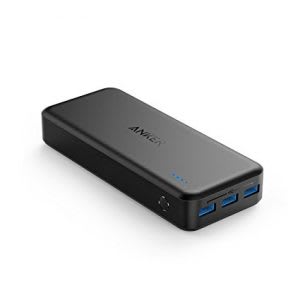 Anker PowerCore II
SGD 79.9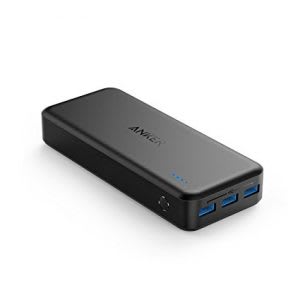 If you're into smartphones, whether it's an iPhone or an Android phone, all you need is the PowerCore II. To give you an idea of how powerful this product is, it can charge an "iPhone 7" seven times while a "Galaxy S7" four times. And both are, as you know, very energy-demanding devices.
Although it weighs almost half a kilogram (425 grams), it's still significantly more compact than the 1000A. Furthermore, the PowerCore has a unique and powerful feature, the double input charging. It's able to fully recharge itself twice faster than all the other power banks on this list. A full charge only takes about six hours, far better than what most can offer.
It also has three output ports, allowing two of your friends to join the charging session. Overall, it's reasonably priced and a smartphone's best friend.
---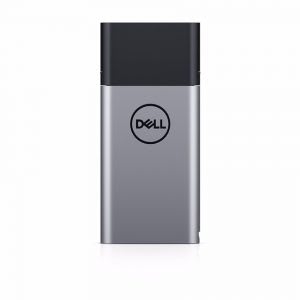 Dell Hybrid Adapter + Power Bank
SGD 338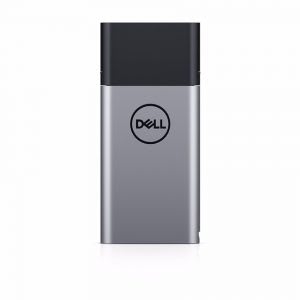 To start, this is the only product on this list that's guaranteed to charge a laptop. However, it's too specific as it's just designed for Dell notebooks. But other computers that have the same barrel input as Dell might be compatible with this hybrid adapter.
Why add this to the list then? First and foremost, it can also charge other devices as it has a USB port. Secondly, it serves not only as a power bank but also as an adapter. So for those who use a Dell computer, you get a two-in-one tool. It is very portable, classy, and does its job really well – capable of adding an extra two or three hours of use.
The only thing that might turn you off is its price. It's expensive. But for those who own a Dell notebook and travels a lot, this product is worth buying.
---
GP Portable PowerBank 20,000 mAh
SGD 129.90
Now, this product is identical to Anker's PowerCore II. The only difference is that the GP Portable PowerBank is lighter and more durable. It weights just about one-third a kilogram and has a better built quality.
In a nutshell, it's easier to carry. So it's a more favorable companion when traveling. You can store it in your bag without minding the additional weight or the difficulty of getting it out. And although it has the same milliampere-hour rating with the PoweCore, it's capable of charging an "iPhone 7" eight times.
Of course, with it having more bells and whistles, it's also more expensive. If you're more of the adventurous type, this product is for you. If not, you should consider getting its counterpart.
---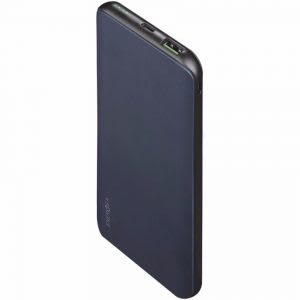 Energea EnerPac 10,000 mAh
SGD 55.9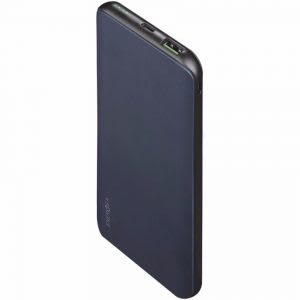 When it comes to operating drones, whether it's used for professional photography or just having fun, getting low on power is a norm. Well, that doesn't matter if you're at home where outlets are everywhere. But if you're on a trip or a quick outdoor shooting project, it's quite a bummer.
Luckily, we've found the best power bank for charging quadcopters. The Energea EnerPac, a 10,000 mAh power bank, has a faster-charging capability. It allows you to recharge you're drone 30% quicker for another round of excitement. Furthermore, it's thin, making it easy to bring around.
Drones are already bulky; getting a big mobile charger would no longer be practical. The EnerPac is efficient enough to get your copter up on the ground in no time.
---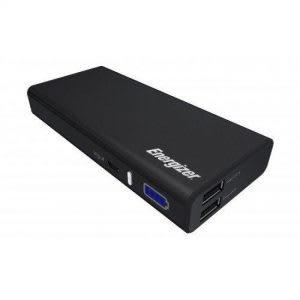 Energizer Power Bank 10,000 mAh
SGD 45.00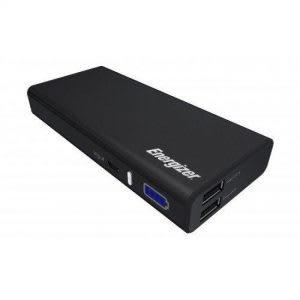 Last on this list comes from one of the most trusted brands in the world, Energizer. At a glance, you can instantly see how robust this power bank is due to its metallic finish. But what truly makes this mobile charger great for dash cams is its safety feature.
It has an accurate temperature sensor to make sure it won't overheat or short circuit. This feature frees you from thinking about accidents. You did buy a camera to record exterior mishaps on the road. It would be such a pain to have a smoking power bank in the middle of your drive.
It can also be used by most devices including digital cameras that use a USB port for charging. If you want a well-balanced mobile charger that won't let you down, this one is a good choice.
---
Disclaimer: The pricing shown is just a good indication of how much these products are worth. The prices could change based on the e-commerce promotions that are going on. If some of the products are not available, do email us at [email protected] Thank you!