Ever been in a familiar situation where you have to deal with the knotting and tangled wires while putting on your earphones or earbuds? Well, it sure feels frustrating and if you ever need a change, why not consider the wireless varieties instead?
Before Buying Wireless Earphones/Earbuds:
So, you have decided to invest in a pair of wireless earphones/earbuds. But before you spend your hard-earned money, there are several important factors you need to take into consideration. Besides, just like the wired varieties, no wireless earphones or earbuds are made equal. So, here goes:
i) Fit Matters
Nobody likes to wear a pair of wireless earphones/earbuds that'll keep wriggling out of the ears easily. Or worse, it hurts your ear after putting them on for just under a couple of hours.
If possible, look out for the ones with silicone tips (in-ear headphones) rather than the uncomfortable plastic varieties (earbuds). Typically, a perfect fit has to be comfortable and snug enough in your ears minus the pain and irritation, as well as stay secure.
ii) Battery Life
The wireless varieties rely heavily on its battery capacity to power up the device. Depending on your daily routine, you would want to look out for a pair of wireless earphones/earbuds that can last a few hours of battery life without relying heavily on your charging case. Ideally, we'd recommend at least 4 or 5 hours. Think of it as if you're bringing out your laptop and you'll get the idea.
iii) Onboard Controls
Depending on the brand and model, a good pair of wireless earphones/earbuds come with numerous built-in controls that you can simply tap your finger on the device itself. Some of the essential controls include increasing or decreasing the volume, skipping a track, activating voice assistant and answering a hand-free call.
iv) Noise-Cancelling Technology
If you travel frequently while listening to music regardless of going to work, school or leisure, having a noise-cancelling feature does help a lot. Just like the name suggests, this particular function minimises or block out external noises, say the sound of the crowd inside a subway train. This, in turn, allows you to enjoy your favourite music without much distraction.
So, there you have it. Whether you are looking for a brand new pair of wireless earphones or earbuds, we have rounded up 9 of them based on your respective needs and budgets.
More: Say Goodbye To Wire Situations With These 8 True Wireless Earbuds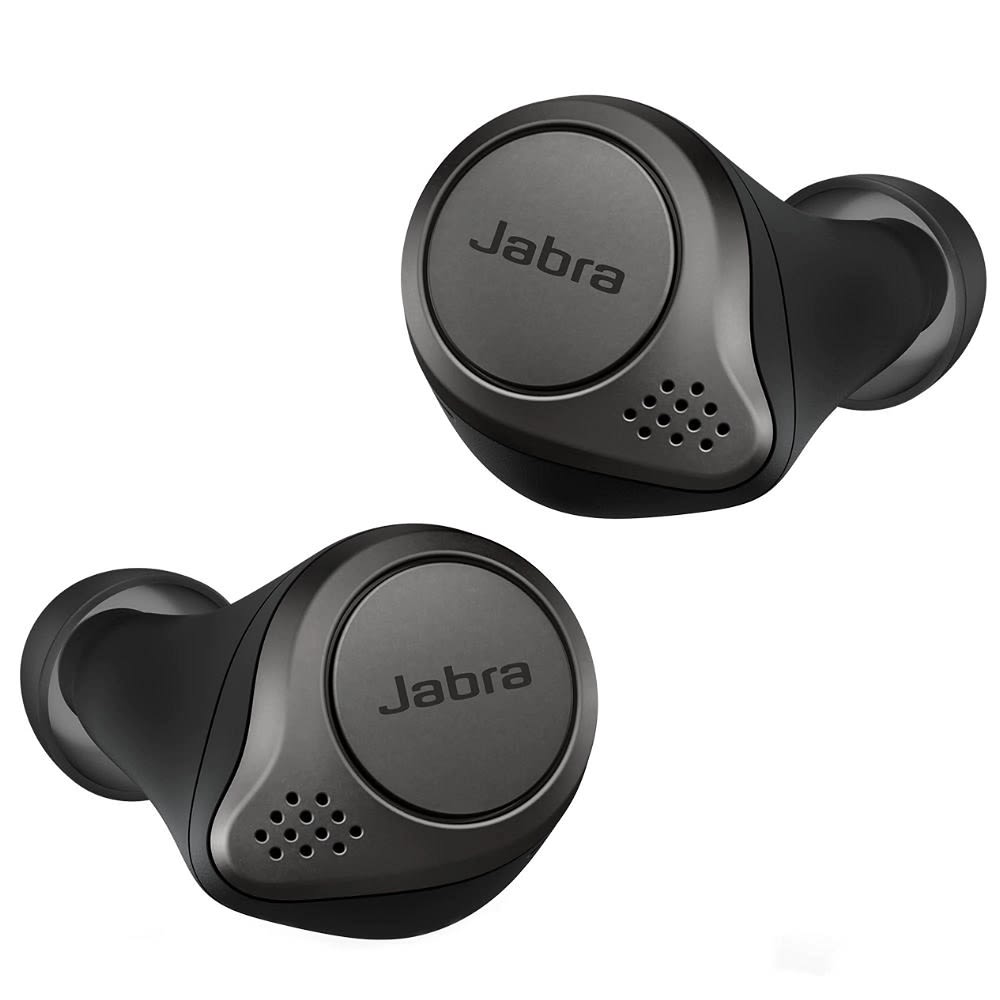 Jabra Elite Active 75t
SGD 288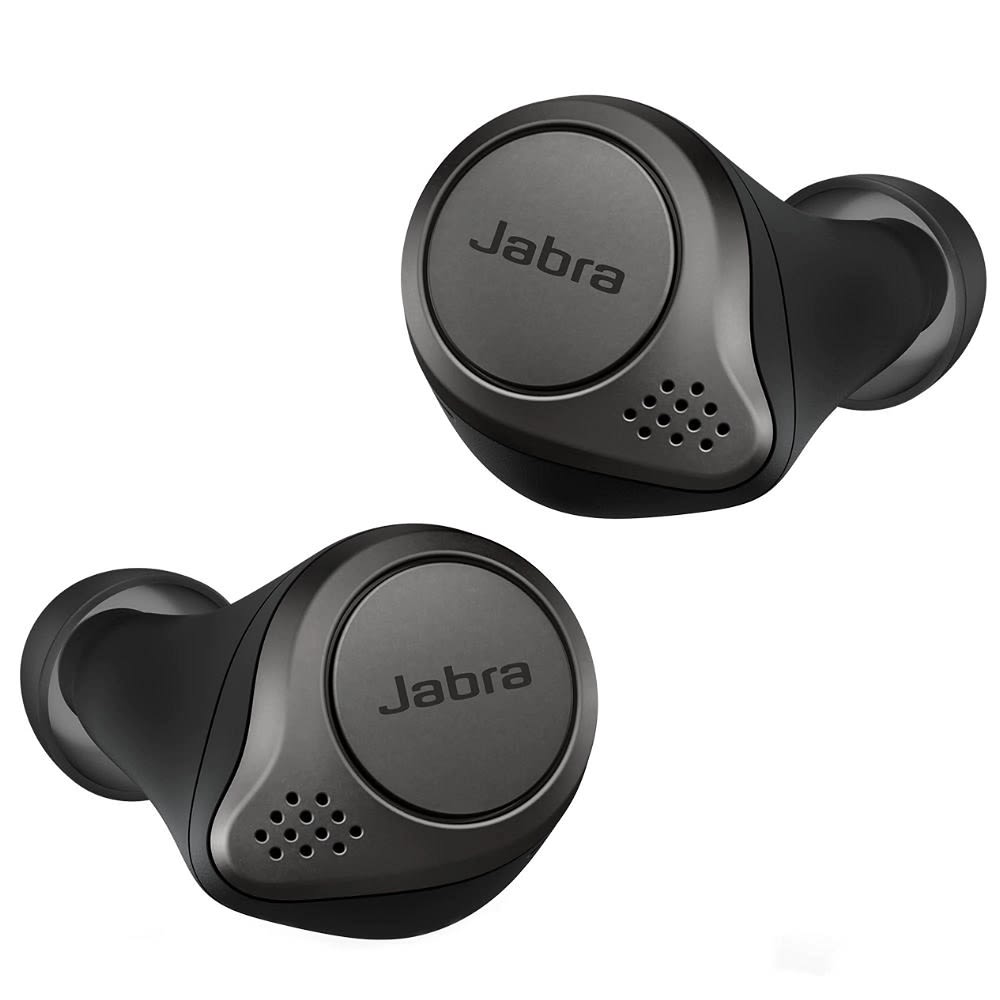 add_circle
Very comfortable
add_circle
Good battery life
add_circle
Above-average sound
remove_circle
Call quality is average
remove_circle
Can't swim in them
Specifically aimed for the active individuals (even though it is made versatile for most situations, namely listening to music while commuting to work), the Jabra Elite Active 75t boasts an IP57-rated coating to protect your earbuds against sweat, water and dust. However, you can't swim with them. Instead, they can last you through rain or sweat, but recommended for heavy storms or water sports.
Durability aside, the strong battery capacity is said to last up to 7.5 hours of continuous use (28 hours with the charging case). In real-life tests, this (obviously) will vary among users. Commonly, most average users rated that the battery life lasted between 4-7 hours before charging is needed.
When it comes to performance, users found the audio quality to be crisp and above average, with good bass especially. They also pointed out that the earbuds' noise-isolating fit and HearThrough function works well - a feature that lets in some ambient sounds from your surroundings.
The Jabra Elite Active 75t also contains a built-in microphone for calls, and lets you activate voice-assistant such as Google Assistant and Alexa with the simple tap of a button. While call clarity is not the best, users do agree that is more than satisfactory. Not to mention, they feel that the overall build quality and lightweight wear on the ears, makes this pair a very good, well-balanced earbuds for everything.
---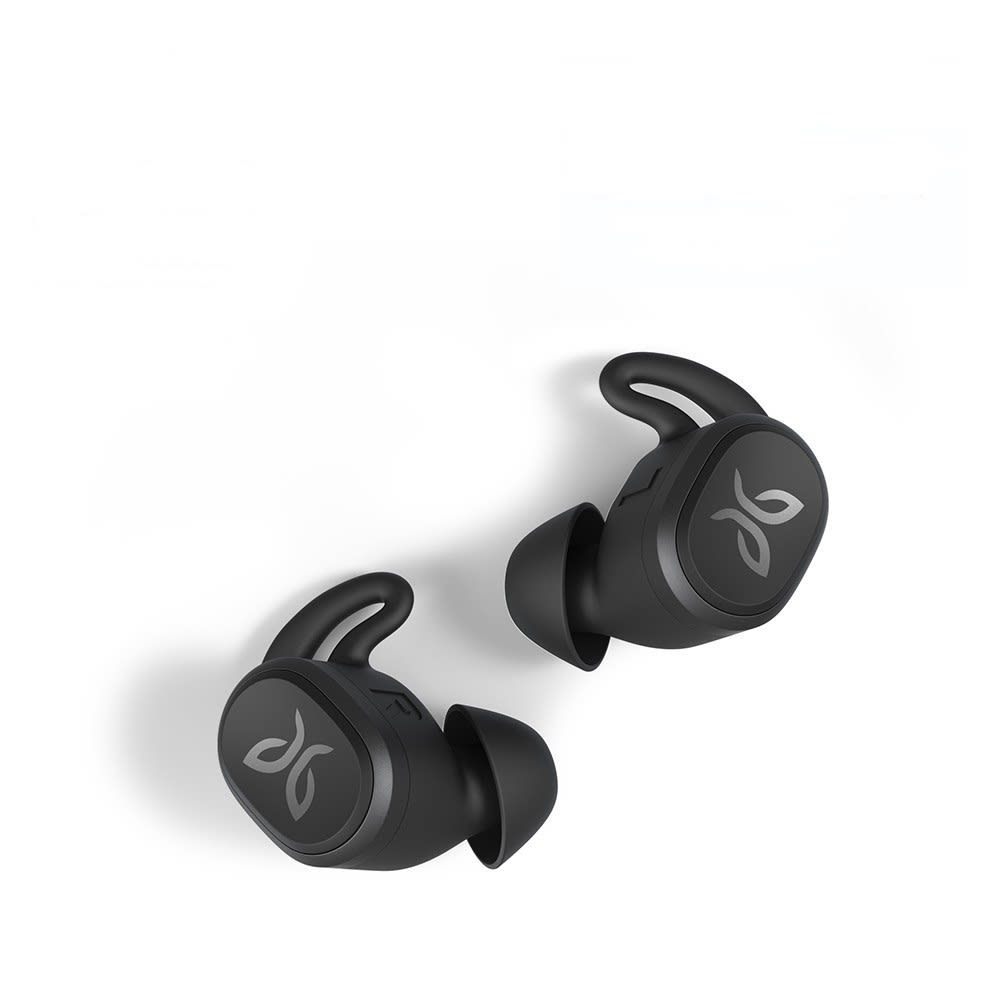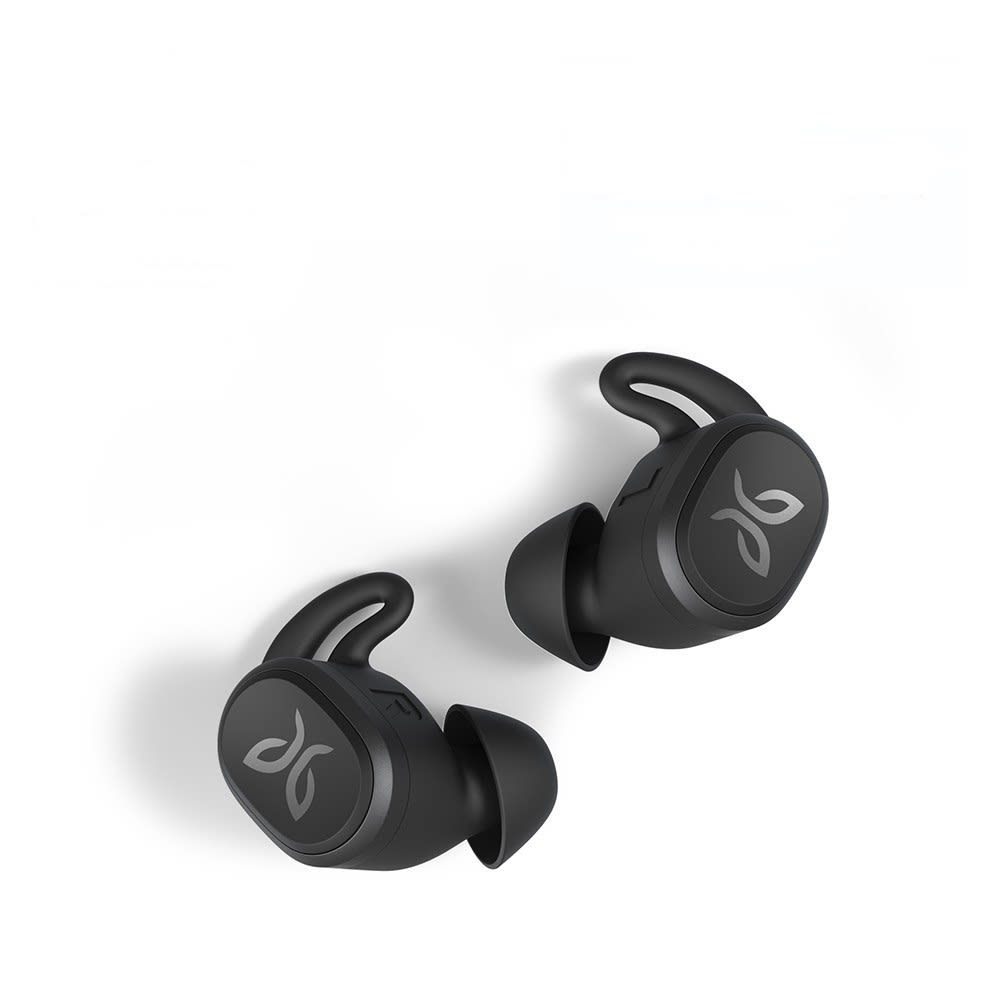 add_circle
Instant connection
add_circle
IPX7 water resistance
add_circle
Quick charging via USB-C
remove_circle
No ambient sound features
remove_circle
Limited battery life
remove_circle
No heart rate monitor
The Jaybird Vista combines fitness-focused earphones design and superb audio experience. Regarding the former, Many users (especially runners) have found this pair to be blessed with an ergonomically-designed, yet super-secure fit and robust, built quality. Its overall lightweight and compact design also make them really comfortable in the ears.
Additionally, that IPX7-rated coating means you can sweat it out without worries.
The buds also boast a good battery life of about 6 hours (in real-life tests). Although there's an additional 10 hours worth of charge from the charging case, this is less than many other contenders. For example; Jabra's Elite Active 57t has 28 hours, AirPods Pro has 24, Samsung's Galaxy Buds Plus has 22…you get the picture.
When it comes to the performance itself, the Jaybird Vista's 6mm drivers bring out the best in its audio quality and even gets better since you can make full use of the Jaybird MySound app, which allows you to customize your preferred sound profile using its various EQ options.
---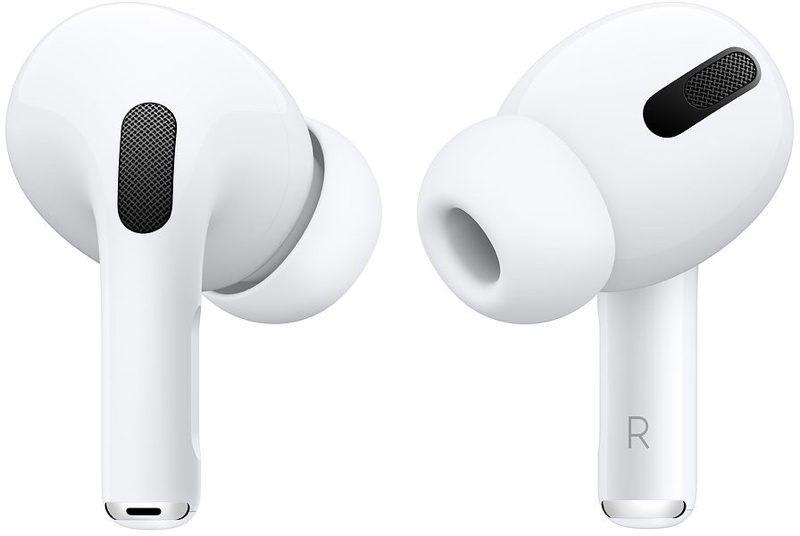 Apple Airpods Pro
SGD 379.00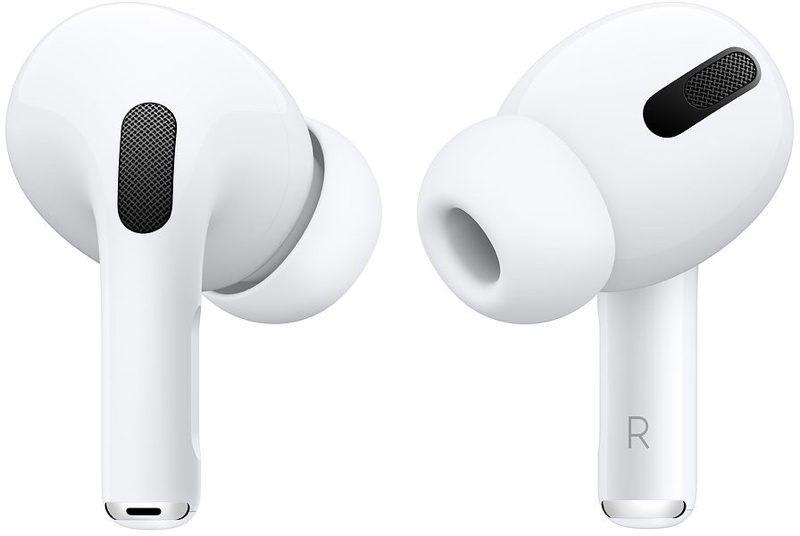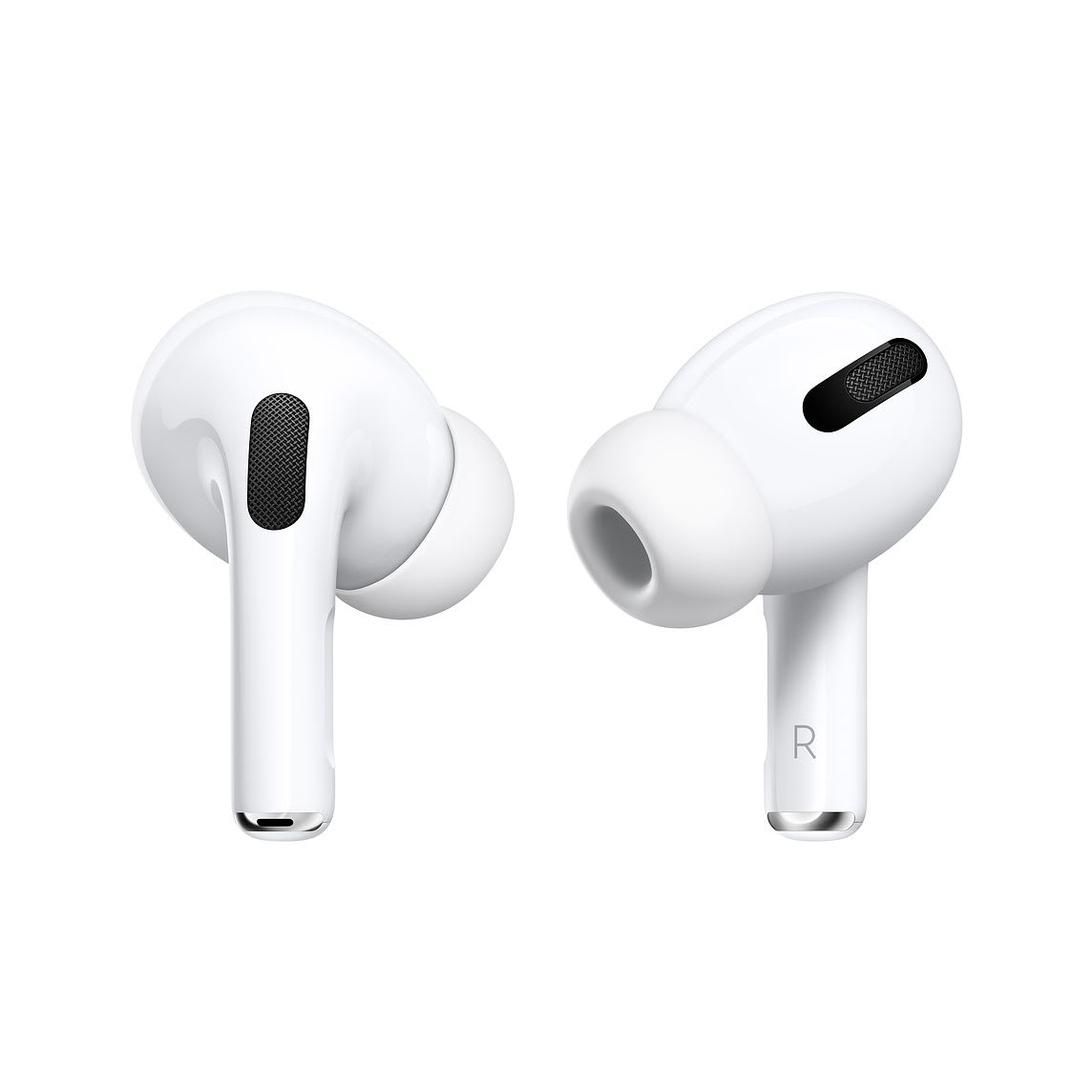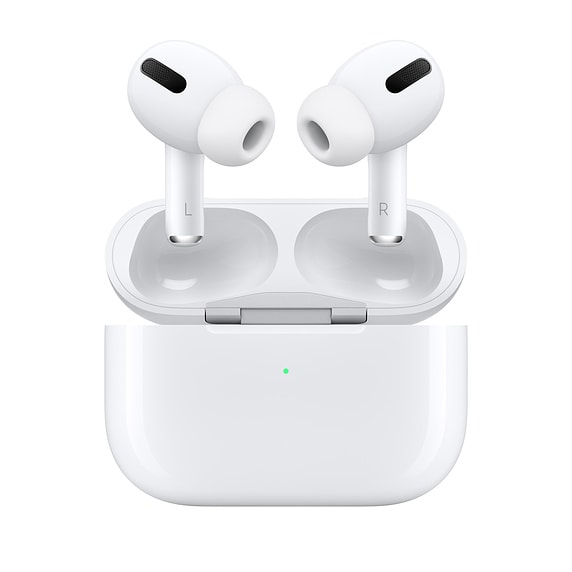 add_circle
Good noise cancellation
add_circle
Good for tracking hearing health
add_circle
Exceptionally comfortable
add_circle
Calls are loud and clear
remove_circle
For audio quality, more expensive than better rivals
remove_circle
Uses USB-C charging cable instead of lightning
remove_circle
May get loose during workouts if the fit is not right
Apple fans, rejoice! Here's a pair of Apple AirPods Pro that performs (satisfactory), and comes with better, customized in-ear fit as well as active noise cancellation (NC). For the latter, it blocks out the external sound quite effectively (but not as well as Sony's WF-1000XM3, which is the king of all NC).
The AirPods Pro's noise-canceling feature benefits hands-free callers as well. Like the previous AirPods generations, the AirPods Pro excels in conducting calls. Many users agreed that calls are loud and clear without any signs of annoying garbled voice on the other end. It has an expanded mesh microphone port that helps improve the call even if you are in someplace windy.
The earphones provide excellent seal too, with the internally tapered tips that adapt to your respective ear shapes. This, in turn, helps to keep AirPods Pro nicely fitted and secured. With three sizes including large, medium, and small tips that can be removed and clicked into places, most users are satisfied with the secured fit compared to older AirPods generations.
Battery-wise, it performs right on the dot; most users find the AirPods to be able to last about 4 hours of continuous use on a single charge, with some even lasting 5 hours. Luckily, the AirPods Pro is bundled with a wireless charging case that sustains 24 hours of battery life.
Given its price point, the sound quality is average, with the noise-canceling performing well. And the H1 chip makes it super easy and convenient for seamless connectivity, whether pairing or switching between Apple devices. Hence, it's the perfect earphones for Apple users.
---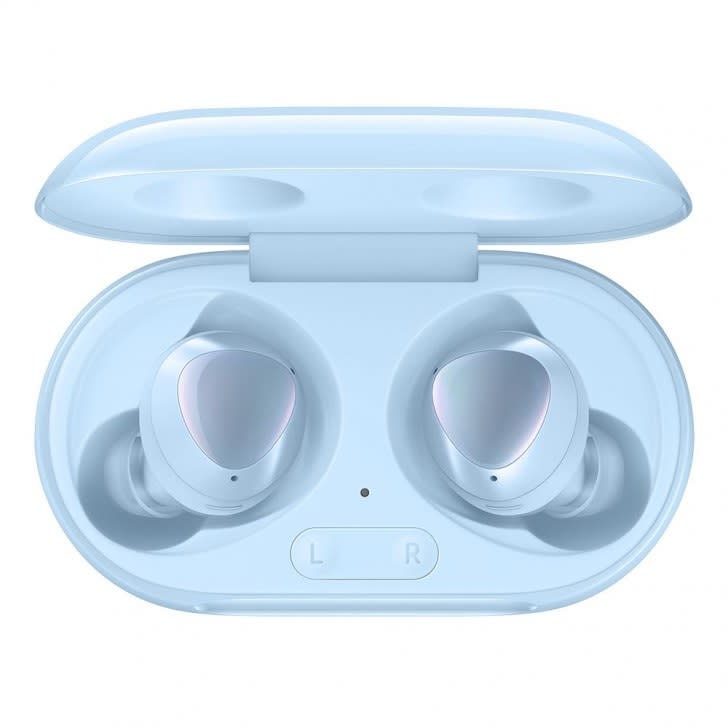 Samsung Galaxy Buds Plus
SGD 218.00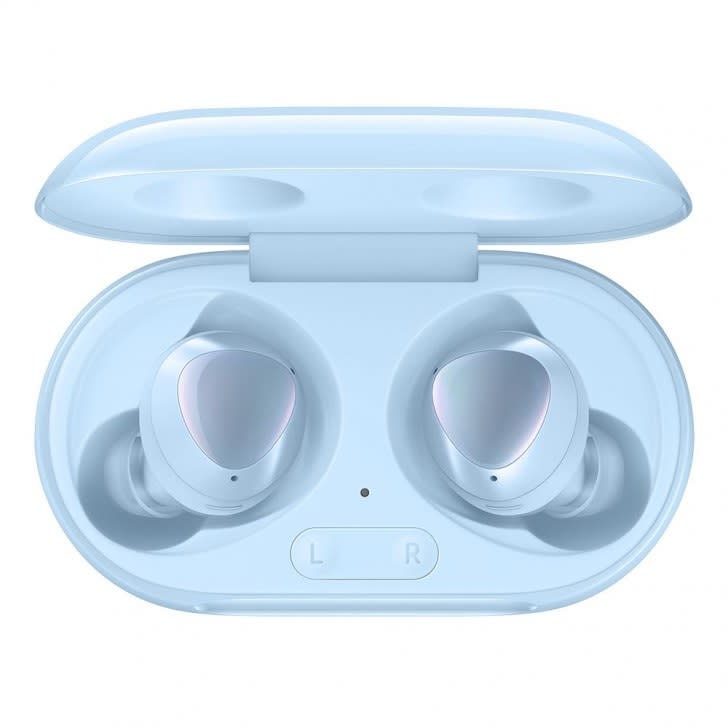 add_circle
Superb battery life
add_circle
Ambient Sound feature
add_circle
Impressive overall sound
add_circle
Handy companion app
add_circle
Lightweight fit
remove_circle
Limited audio codec support
remove_circle
Only IPX2 splash resistant
remove_circle
May experience ear-fatigue past a couple hours of wear
remove_circle
No active noise cancelling
Armed with a 2-way speaker system (tweeter & woofer) and fine-tuned by AKG, the Samsung Galaxy Buds Plus excels in many ways of being the perfect earphones for Android phone users.
First off, the Buds Plus are said to have a studio-quality audio boost in terms of bass and treble. Generally, most users find them to be above average regardless of genre, with music immersive enough despite having no active noise-canceling.
Comparing to the original Galaxy Buds, users have complained about the poor call quality. This time, there's now an adaptive three-mic system to achieve crystal-clear voice calls minus the background noise. This works by combining 2 outer mics and 1 inner mic to filter out the surrounding sounds. Upon tests and several reviews by internet users, most agree that call quality has improved tremendously.
The battery life is one to shout out about. It boasts an amazing 11 hours' worth of continuous use on a single charge, making it the longest battery life on this list. Needless to say, you only get a total of 22 hours using the charging case. Still, battery life performs exceptionally well, being able to hit consistently 10-11 hours.
Not forgetting; the premium build quality is worth mentioning as well, offering ergonomic design and adjustable silicone ear tips for a customizable fit. Alas, protection for the buds is only a mere IPX2 rating, so it'll stand light sweats.
Out of most earbuds, the Galaxy Buds Plus has one of the better-streamlined systems for Android users out there. Just pair it with your device, and customize the equalizer setting according to your preferred pitches and frequency of each note. Use it to check on the status of your battery life for each bud too.
---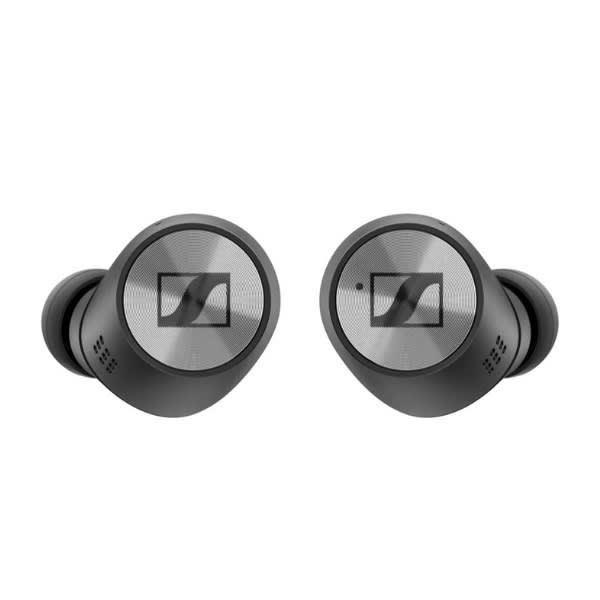 Sennheiser Momentum True Wireless 2
SGD 449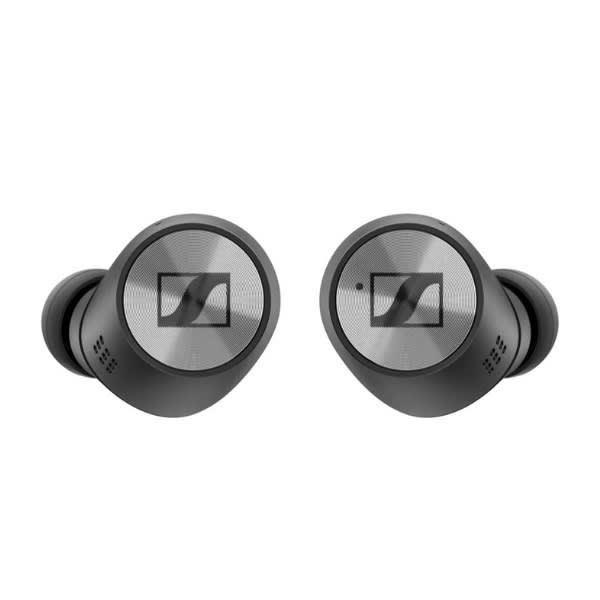 add_circle
Top-of-the-line sound performance
add_circle
Impressive active noise cancellation
add_circle
Lightweight design
add_circle
Excellent battery life
remove_circle
The premium price not for everyone
remove_circle
No wireless charging
remove_circle
Larger-sized earbuds can be uncomfortable for those with smaller ears
Headphones are the best when it comes to delivering achieving the ultimate, pure luxurious audio experience on-the-go. In terms of something small and wireless, the next closest to reaching that level is with the Sennheiser Momentum True Wireless 2, which is all about sound quality.
These wireless earbuds feature custom-made 7mm dynamic drivers that deliver purely rich bass and precise treble regardless of listening to instrument-heavy jazz music or a loud rock anthem. Music is mentioned by many users to be full and immersive, top-notch for a wireless product. You still won't be able to achieve anything close to wired products, but this is still good enough.
You can customize your listening experience with a built-in equalizer and Sennheiser Smart Control app to adjust the bass, mids, and treble. The active noise cancellation feature is a welcome addition as well, allowing you to listen to your favorite music clearly or taking a call with minimum fuss in public places.
Still, the earbuds are best for music. Some users said that calls can be a little muffled, while some reported it being great.
Battery performance sits on the average spectrum, being able to hit 5-7 hours' worth of battery life. The charging case gives you an extra juice capable of sustaining at a whopping 28 hours. Depending on the user's habit, some have netted between 25 to 27 hours on average.
For the earbud design itself, one can be pleased with the IPX4-rated splash-resistant coating and various control features. This ranges from adjusting the volumes to activating voice-assistant features with the touch of a button. The premium price range is definitely not for everyone but true audiophiles who are serious about their music should give this pair a try.
---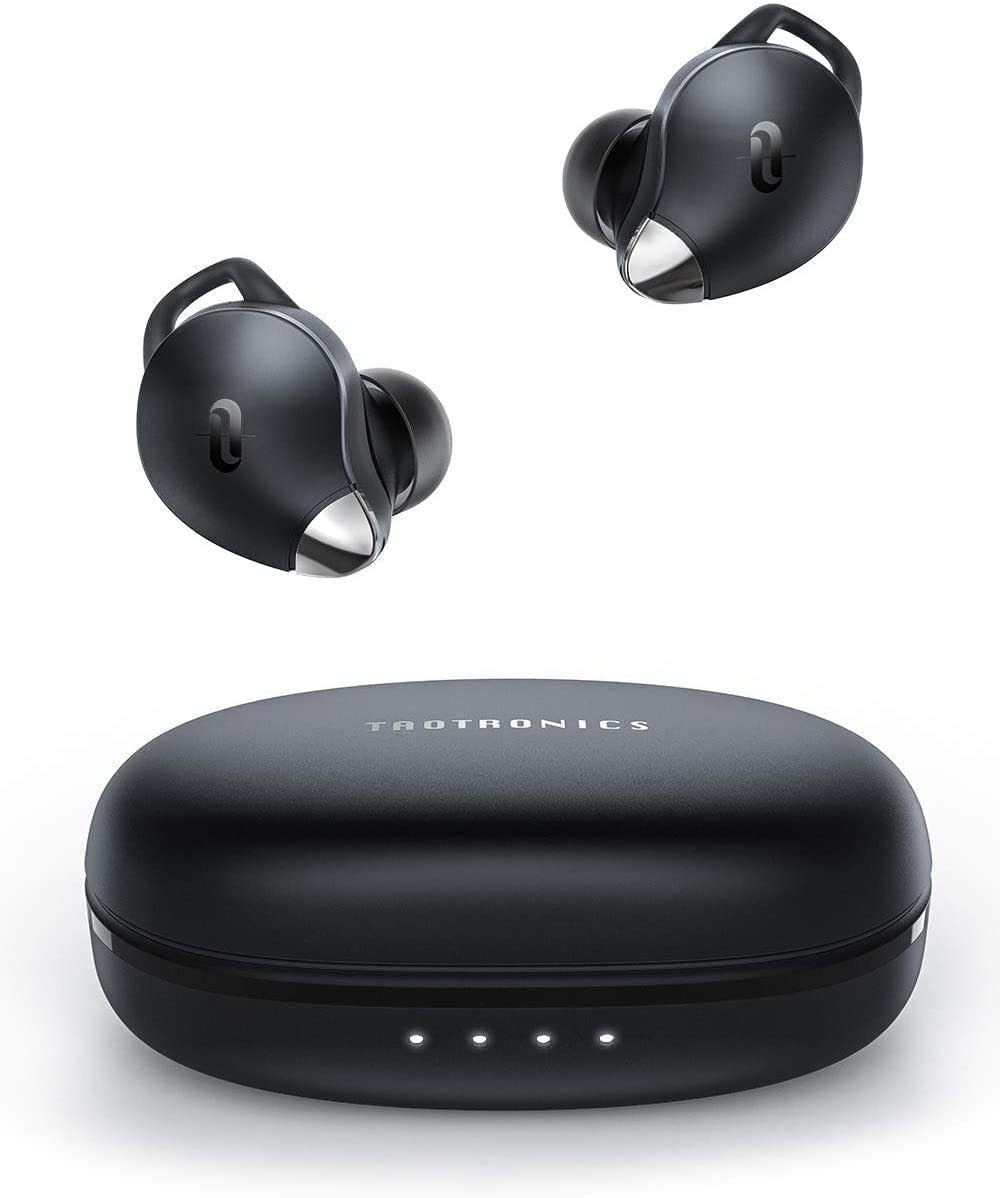 TaoTronics SoundLiberty 79
SGD 43.99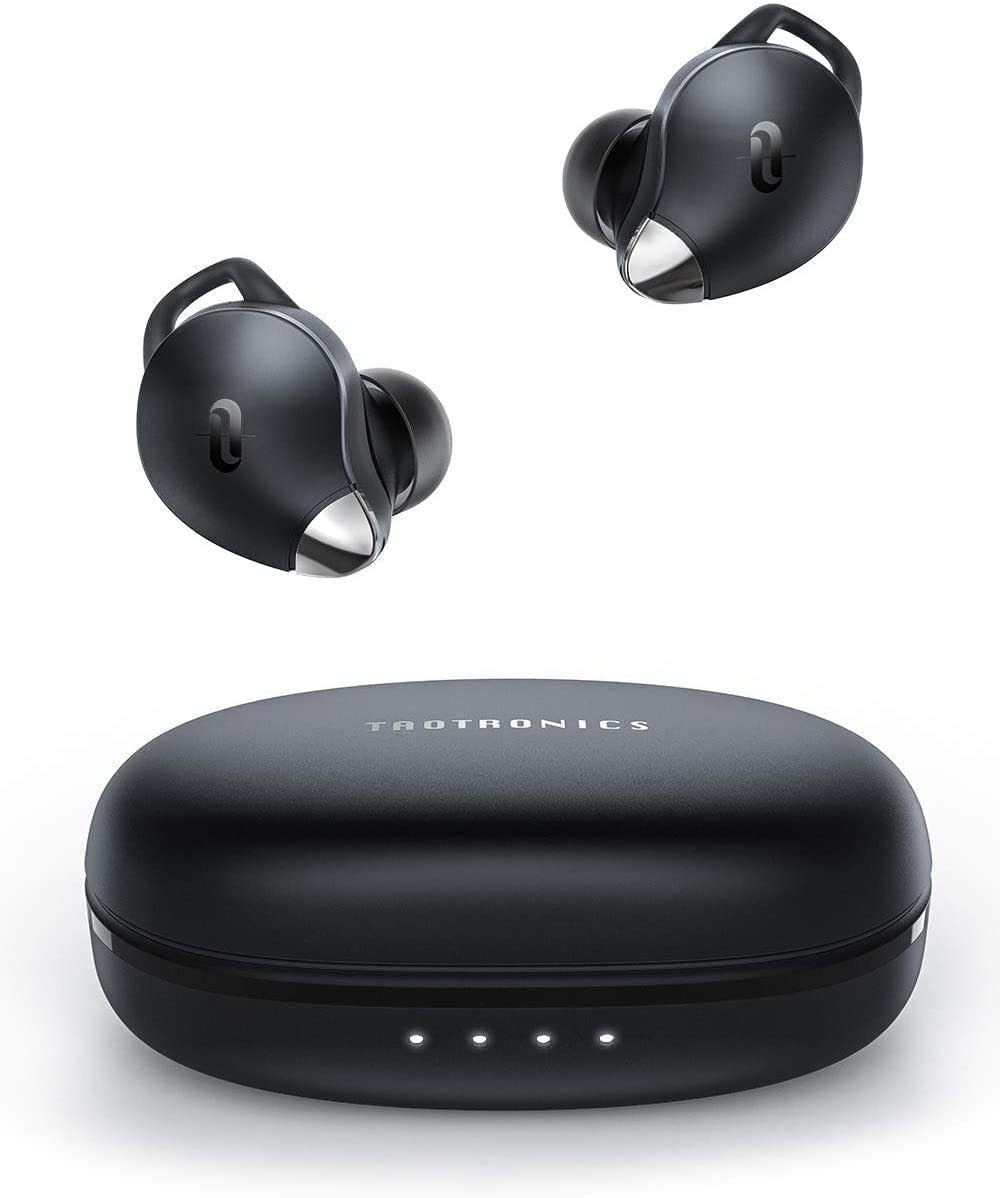 add_circle
Impressive 40 hours of battery life with charging case
add_circle
Decent sound quality
add_circle
Smart Noise Reduction feature
remove_circle
Lack of companion app
remove_circle
Cheap, plastic construction
Made affordable for everyone, the budget-friendly TaoTronics SoundLiberty 79 boasts incredible battery life up to 8 hours on a single charge but can be extended to 40 hours using the charging case.
These earbuds feature an above-average sound quality, with bass that is rich and thumping. There's also Smart Noise Reduction Technology which is capable of reducing ambient noise up to about 95-96% regardless of listening to music or making a call. Using the latter, calls are crisp-clear and not distorted, even in public areas filled with noisy crowds.
Although the overall built is just average, the TaoTronics SoundLiberty 79 offers waterproof protection in the form of an IPX8-rated coating. While it's best not to swim in them, you can still enjoy music while walking in the rain or jogging in the park with some sweat.
---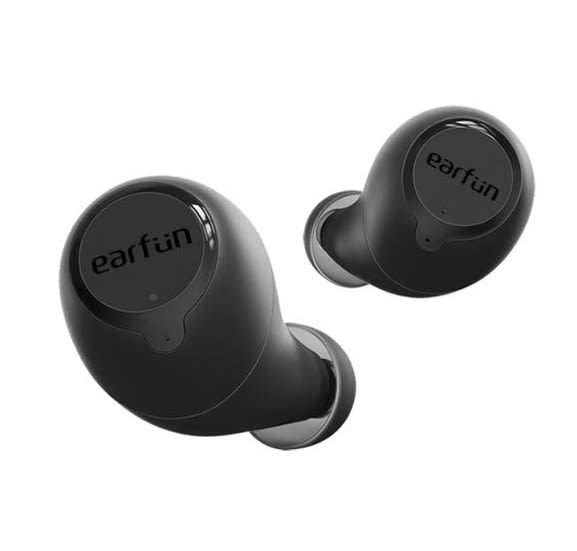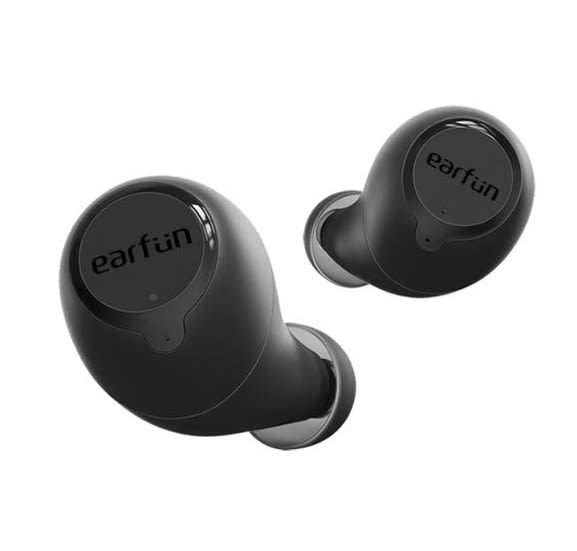 add_circle
Good audio performance for its price
add_circle
Decent mic quality
add_circle
Supports wireless charging
remove_circle
Lack of volume adjustment
remove_circle
Basic controls on earbuds
Among the top-recommended true-wireless earbuds for those who are looking for a budget-friendly variety, should seriously consider the EarFun Free. It features a 6mm graphene driver that produces well-balanced pitches among notes, with the bass sounding just right without going over the top or muddy.
The EarFun Free sports an IPX7 water-resistant construction coupled with the SweatShield technology, making it ideal even for a sweaty workout session. It has a built-in MEMS microphone with noise cancellation that minimizes the surrounding sounds while you're in a call.
Many have claimed that the earbuds' battery life delivers what was advertised - 6 hours of playtime. What's nice is the bundled charging case that provides 30 hours more battery life. And it's just as convenient and versatile since it supports both wired (USB-C) and wireless charging (QI wireless charging pad); both together are not something that many other models even offer.
Not bad for such a price point under S$100 considering that it performs just as well as many other higher-priced or well-known branded products.
---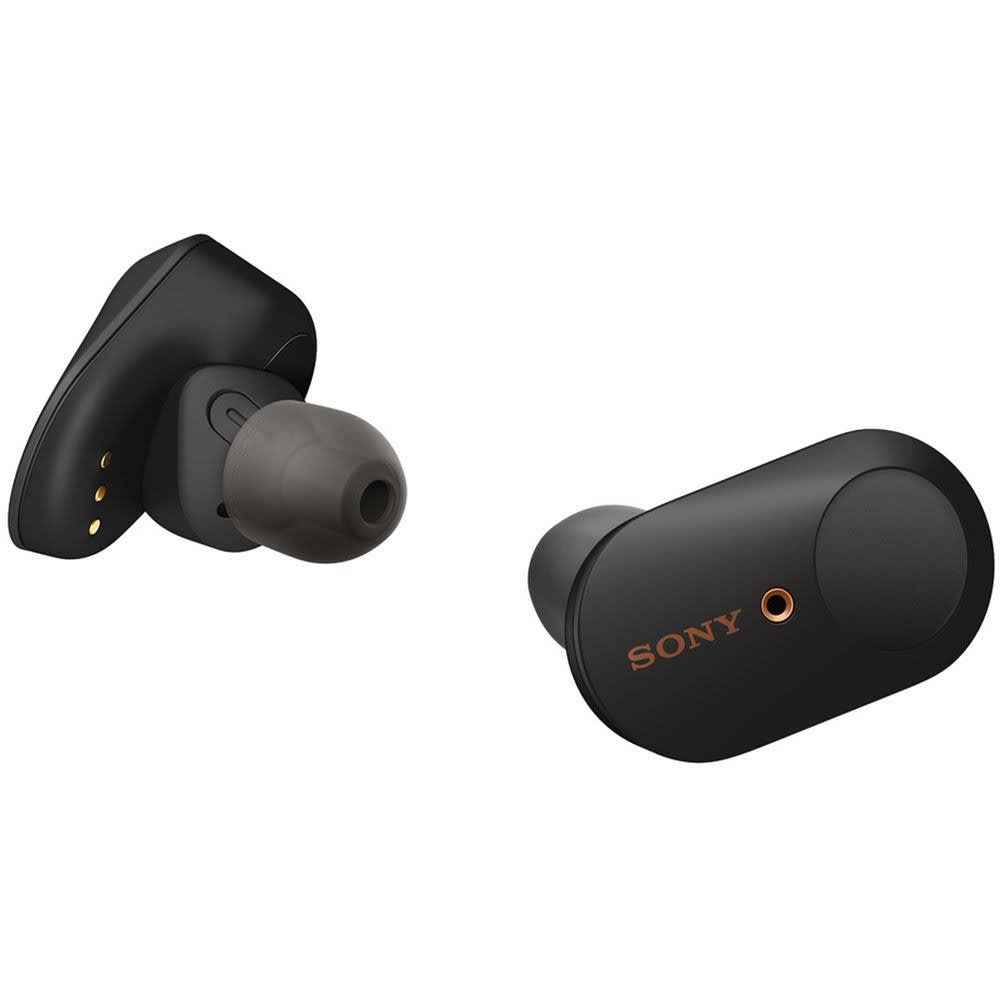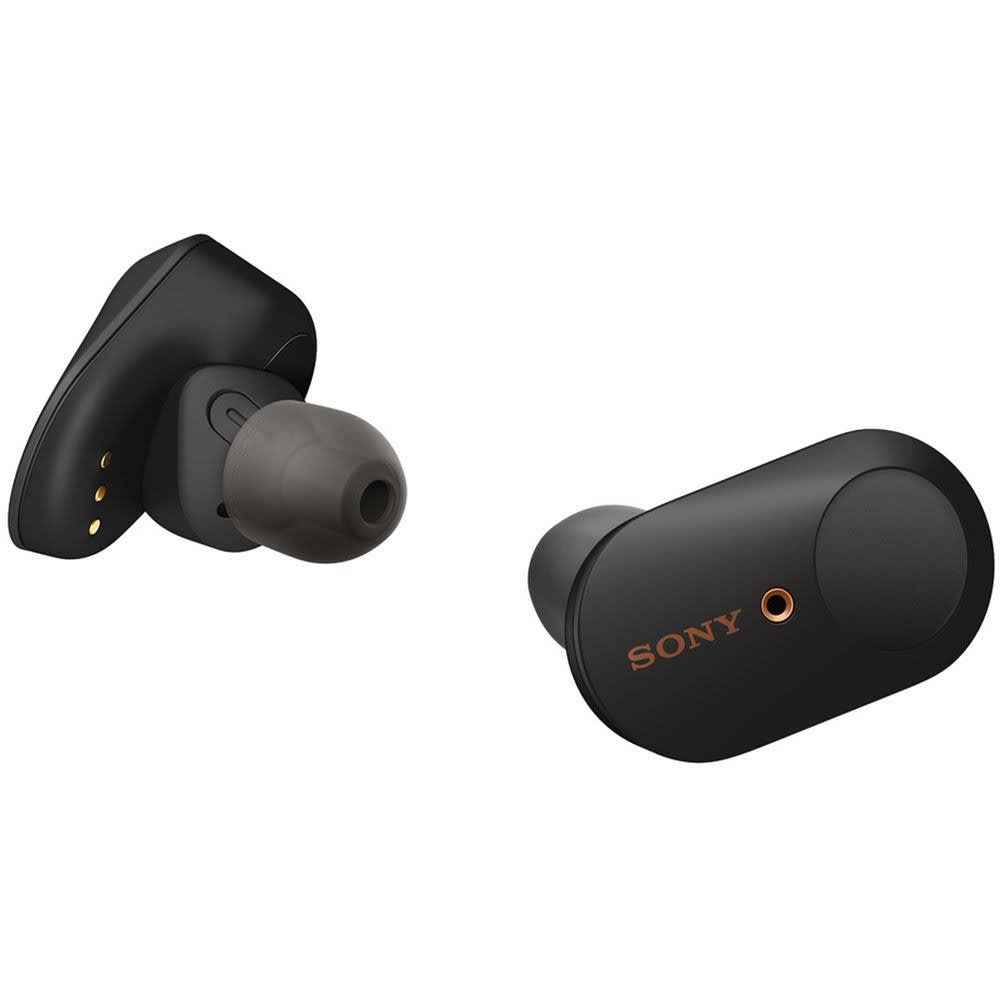 add_circle
Efficient noise-cancellation
add_circle
Superb sound quality
add_circle
Adaptive sound
add_circle
Intuitive touch controls
remove_circle
Large charging case
remove_circle
No water-resistance
remove_circle
Struggle with in-flight noise
remove_circle
No LDAC support
True to its name, the Sony WF-1000XM3 offers an advanced noise-canceling technology that combines the HD Noise Cancelling Processor QN1e and Adaptive Sound Control. The latter basically works by automatically adjusts the ambient sound settings, depending on the situation you're in such as walking or traveling. Its noise-canceling feature is reportedly impressive, even rivaling some of Bose's wireless earbuds.
As expected, the Sony WF-1000XM3 doesn't skimp on the sound quality. It offers impressive audio performance, which we give thanks to that powerful 6mm driver unit. The earbuds itself is ergonomically designed with a Tri-hold structure to ensure a secure and snug fit. It has a good battery capacity too, netting in 6-8 hours long (shorter with NC on) with an additional 24 hours via the charging case.
The only biggest setback is the lack of IPX waterproofing - a somewhat baffling decision, considering its high-end range and price tag. This makes wearing them during a workout activity a terrible idea. But other than that, the Sony WF-1000XM3 remains an ideal pair of noise-canceling wireless earbuds for leisure or work purposes.
---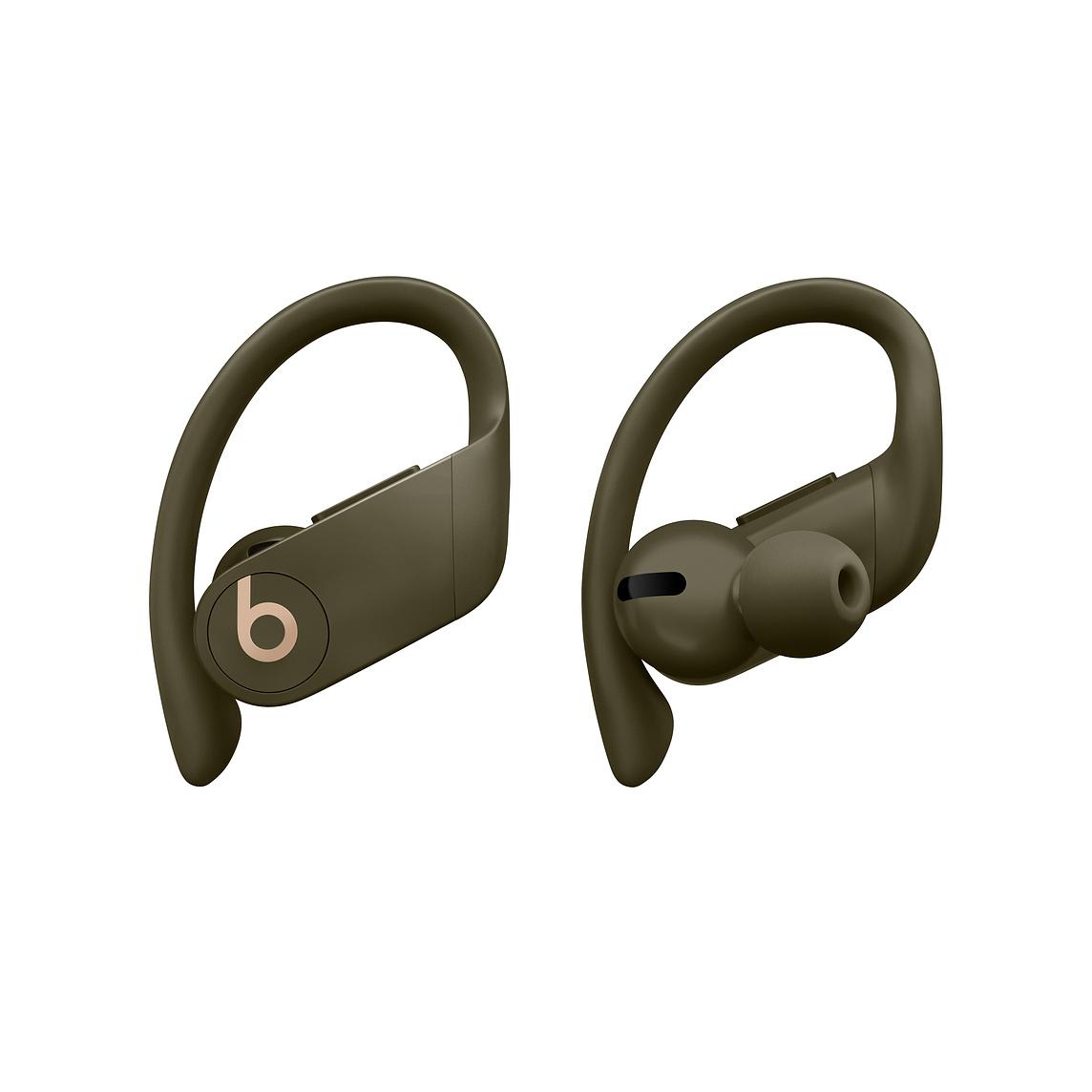 Beats Powerbeats Pro
SGD 305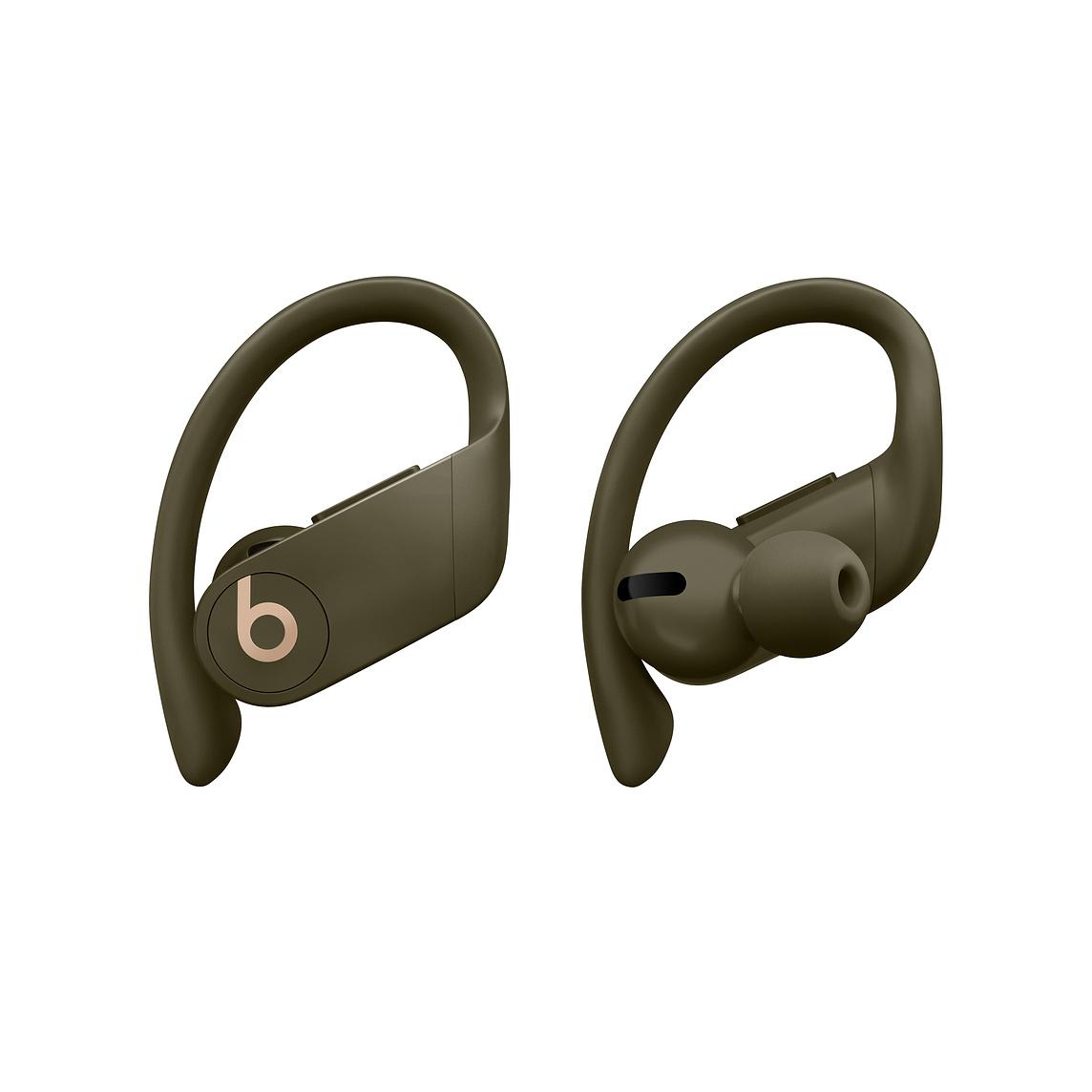 add_circle
Strong bass performance
add_circle
Lightweight design
add_circle
Long-lasting battery life
remove_circle
Bulky charging case
Beats is no stranger to emphasizing bass-heavy performance in their headphone line. And that's what you get in Powerbeats Pro. The earbuds have a clear and distinct sound regardless of listening to vocals or instruments playing in the background.
Also designed for heavy-sweaters, the Powerbeats Pro boasts an adjustable, yet lightweight ear hooks that fit nicely in the ears without any wriggles or accidental falling-off situations. Many users (who are mainly gym-goers) raved about its secure fit (all the time) regardless of exercising outdoors or indoors.
It also helps that the earbuds are resistant to both sweat and water splashes, designed with IPX4-rated coating. You don't have to worry about constant charging as well; it has a good, long-lasting 9 hours of battery life on a single charge. That can be extended to 24 hours with the charging case.
Enjoy the freedom of convenient on-ear controls as well, as you can easily press the button for adjusting the volume, managing a call, or utilizing the voice-assistant feature via "Hey Siri".
---
---
How to Choose the Best Wireless Earphones for You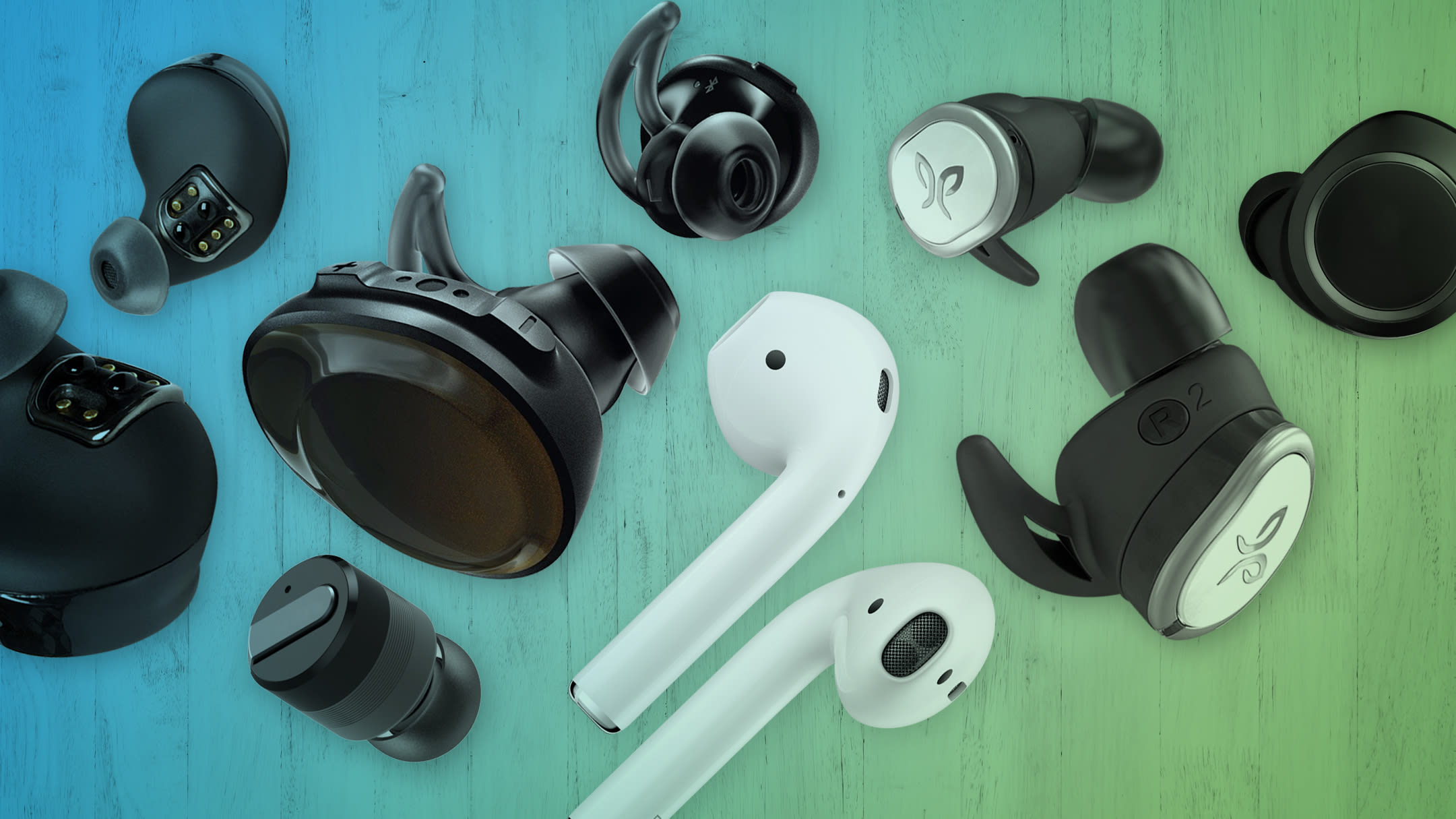 Wireless earphones come in all shapes and sizes. They have their features, sound differences, and specs. There's no such thing as the perfect product. However, there's one that will give you the best experience according to your needs. Here are a few factors to check to make sure you get the best one for you.
Sound Quality
The first thing you want to consider above all else is the sound quality. Our review has provided you how great their lows, mids, and highs are. However, some of you might not be that strict, and this factor may only apply for pure audiophiles. Choose an earphone that suits your taste – boosted bass or just balance and clarity.
Battery Life
After sound quality, you have to consider battery life. This factor depends purely on how long you'll be using them. In most cases, wireless earphones should provide more than three hours of juice and has a quick-charge feature. If you need an earphone for your workout, there's no need to get an earphone that can go beyond seven hours on a single charge. An earphone with longer battery life tends to be more expensive and is best suited for people who use it for business calls who work long hours in the office.
True Wireless or Not
Another thing you have to think about is if you want to buy a true wireless earphone, which just means it has absolutely no wires. In most cases, wireless earphones have wires that connect each earbud together. Both have their pros and cons – true-wireless are easier to lose and have less battery life than traditional wireless earphones.
---
Conclusion
Wireless earphones are becoming the new norm as traditional earbuds are such a problem to store and bring around. They're now also priced almost the same as wired earphones, so it's best to opt for these earphones than wired ones as they're compatible with any up-to-date device and are more convenient and comfortable.
Disclaimer: The pricing shown is just a good indication of how much these products are worth. The prices could change based on the e-commerce promotions that are going on. If some of the products are not available, do email us at [email protected] Thank you!