Game controllers and gamepads for PC, mobile, and even consoles are becoming more and more popular - and with good reason. Depending on the controller, one can significantly experience improvement in terms of performance and comfort. In this list, we'll provide you eight of the top game controllers and gamepads for you.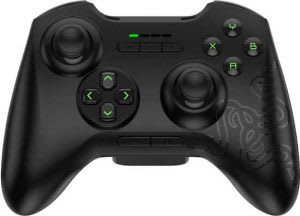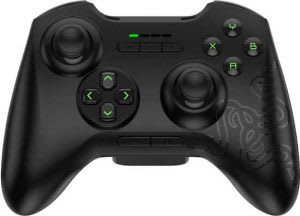 First on our list is for Mobile Legends players, the Razer Serval. For starters, with its precise analog sticks, moving your hero will become instantly easier. That alone allows you to navigate through the map with an extreme advantage over players who aren't using any controller.
The Razer Serval also has sensitive action keys so you can use your skills faster. Plus, since each key has adequate space from one another, you won't accidentally push multiple buttons at once. With this gamepad, your win rate will rise.
Aside from focusing on Mobile Legends alone, it's also perfect for other mobile games. Although it's designed for Android, you can also use it on computers, tablets, and other devices. Furthermore, it's affordable considering its quality, versatility, and performance.
---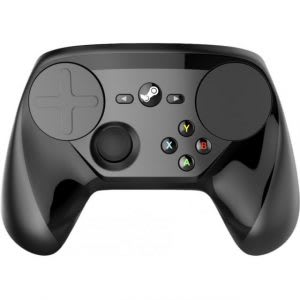 Steam Controller
SGD 99.9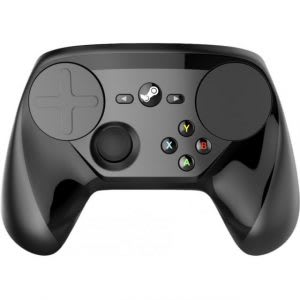 If you love to play competitively in online games, particularly on Steam, then the Steam Controller is for you. Take note that you can only use this controller on a Steam Machine, desktop, laptop, or any computer that can operate the Steam Big Picture Mode.
To start, this controller is unique. It has quite the body of an Xbox gamepad except it only has one analog stick. And above its action keys is a dedicated mouse/touchpad field, which is useful in some games that require you to drag and select.
What's amazing, however, with this controller is its full customizability. All of its keys are bindable with any command you like, similar to a gaming keyboard. So if you're up to that and Steam is your jam, this controller is going to be worth it for you.
---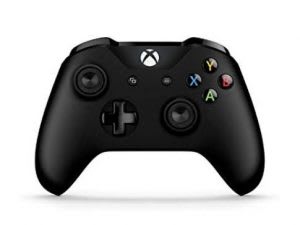 Xbox One S Controller
SGD 74.90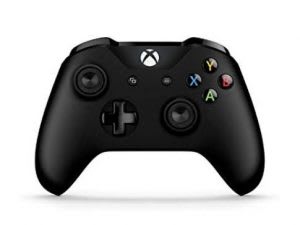 Next on our list is the best controller you can get to improve your PC gaming performance, the Xbox One S controller. First and foremost, it's a totally new monster compared to the Xbox 360 gamepad, which had poor directional buttons and requires a lot of configuration to connect with a PC. With the One S, the directional pad is now similar to a PlayStation's and is far more comfortable and accurate.
This controller is sturdy and super ergonomic. Aside from that, it can easily connect with your machine – just plug and play. It's ideal for playing adventure, RPG, and any third-person shooter games. But here's what makes it even better, it's incredibly cheap.
For as low as SGD 74.90, you get to play games at a far more competitive level. Plus, you can just lay back and relax rather than stiff forward to use a typical keyboard and mouse setup.
---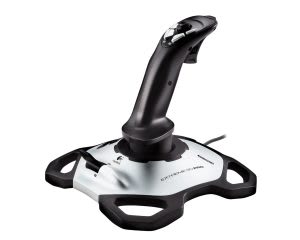 Logitech Extreme 3D Pro Joystick
SGD 59.00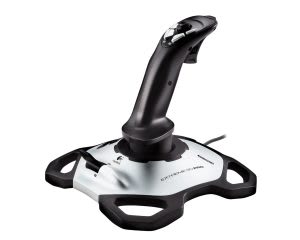 Next on our list isn't for everyone, the Logitech Extreme 3D Pro Joystick. To let everyone know, there are only a few games that work well with a joystick. Nowadays, they're more for flight simulator use. And this controller is just superb at it.
The Logitech Extreme 3D Pro Joystick is accurate and provides a great hand feel. It also has a rapid-fire feature with a few programmable buttons. The only thing annoying about it is its weight – it's too light. So you will need some weights to keep it stable. But if you have a dedicated mount for it, you'll have no problems whatsoever.
Most games that are perfect with a joystick are classic, arcade shoot-em-up games, which is no longer that popular. But if you love them, then this controller will provide you a lot of joy and enhance your experience to the max.
---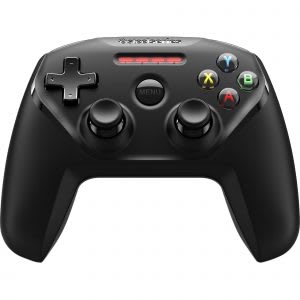 SteelSeries Nimbus Wireless Controller
SGD 71.20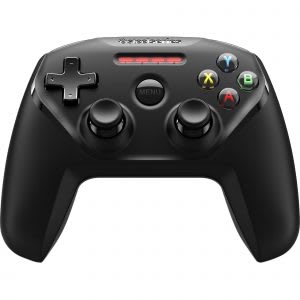 Are you a fan of iOS? If you are, then the Nimbus Wireless Controller from SteelSeries is going to be your ultimate tool. Not only was it made to run with any iOS device, but it's also made to provide you with exceptional control and comfort.
This controller is super durable, and it weighs and feels exactly like an Xbox controller. However, the analog sticks are placed like a PlayStation's. One thing we find annoying though is its shoulder buttons are a bit stiff, so you need quite some time to get used to them.
Overall, it's a superb purchase as it will automatically work with any iOS device. You can even use it on the latest Apple TV and works with all iPhone models, from the old iPhone 5 to the latest iPhone X.
---
SteelSeries Stratus XL
SGD 89.9
If you're a fan of the top trend in the gaming industry, which is virtual reality, then the SteelSeries Stratus XL is for you. For starters, it's very similar to the last product in terms of its body and design. Although it has a minor exception, its directional pad is identical to Xbox's 360 controller, which isn't great at all.
But when it comes to virtual reality functionality, it's got you covered on everything. It can be used for Samsung Gear VR and Google Daydream VR. Plus, you can use it on Android and Steam, too. But we only recommend this for VR games since you're most likely using only the analog stick rather than the directional pad.
---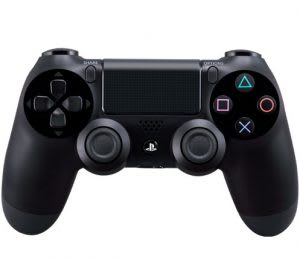 Sony PlayStation4 Dualshock 4 Controller
SGD 79.9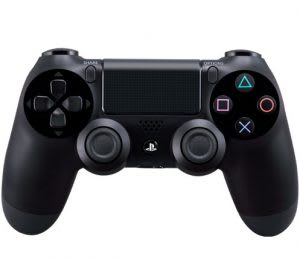 Last on our list is only for a handful of people (talking about game creators), the most popular Sony PlayStation4 Dualshock 4 Controller. Why do we recommend it for those who are creating or developing games? That's because this controller is standard (in a good way).
The Sony PlayStation4 Dualshock 4 Controller is ergonomic and feels generic. Anyone holding it will instantly appreciate its design as it feels like home. It's ideal for anyone testing their game as almost all controllers nowadays are based on the PS controller model.
It has complete action buttons, a clean and smooth directional pad, two analog sticks (one for movement and another for view change), and shoulder buttons for extras. This controller allows you, developers, to be more unbiased. Although you need to mod it when using it on computers, it's still worth it due to its quality and balance.
---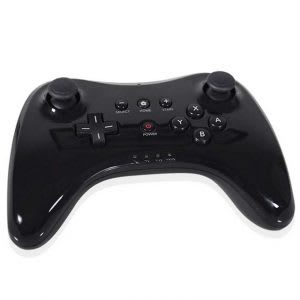 Aubtec Classic Game Controller
SGD 16.75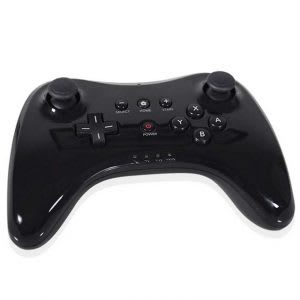 This game controller is only for Wii users, the Aubtec Classic Game Controller. First of all, it's the cheapest controller on this list at around SGD 17.00. However, it's able to function at 100%. Since Wii doesn't come with a classic controller, it might be annoying to play a few of its games using its Nunchuck controller.
The solution you're looking for is this classic-style game controller. It is wireless and will provide four hours of gameplay on a single charge. One thing you might dislike about it though is that it's significantly lightweight. Some of you might find that great, but for players who've played with PlayStation of Xbox controllers, it's quite weird to use.
---
Disclaimer: The pricing shown is just a good indication of how much these products are worth. The prices could change based on the e-commerce promotions that are going on. If some of the products are not available, do email us at [email protected] Thank you!