Choosing the right and best gaming monitor can be tricky especially when one is on a tight budget. However, it is possible with the wide range of options available in the market. Whether you are a PC or console gamer, there's always something for everyone.
A few key-points of choosing a gaming monitor starts from display resolution, refresh rates, response time, screen size, connectors and additional features like inbuilt speakers and safety measures. This can be overwhelming especially if you're new to buying an affordable gaming monitor.
Fret not, here are a few budget gaming monitors for both seasoned and casual gamers.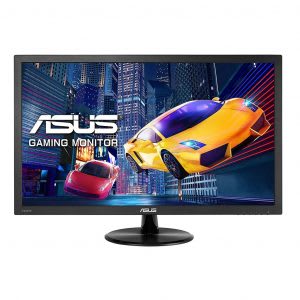 ASUS VP228HE Gaming Monitor
SGD 161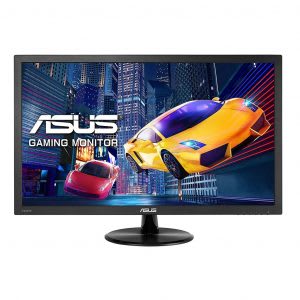 If your budget is SGD 200, the ASUS VP228HE Gaming Monitor is a good option for you. With in-built VGA speakers feature, it has 1 ms GTG quick response time, which is a bonus for an entertaining game-play session. At 21.5 inches with full HD, it has a decent resolution of 1920 x 1080 pixels and offers the blue light technology.
This means that gamers would feel comfortable without straining their eyes during the session. Overall for the budget, the ASUS VP228HE Gaming Monitor covers a decent range of elements that general gamers need.
---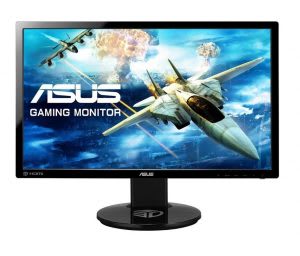 Asus VG248QE Gaming Monitor
SGD 624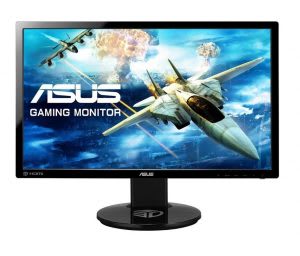 The Asus VG248QE Gaming Monitor is one of the best 24-inch screen gaming monitor in the market with an attractive full 1080p display. Suitable for PC gamers, it has a 144Hz quick refresh rate that makes the gaming experience astounding.
Fast-paced shooters that play games like Counterstrike will obtain flawless, smooth visual performance. Additionally, it has a good range of features like speakers, built-in timer, LED lit display and 1 ms GTG response time.
---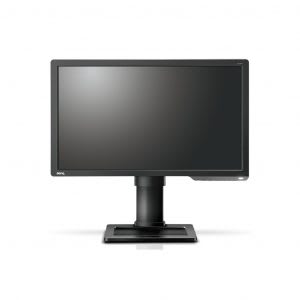 BenQ ZOWIE XL2411 E-Sports Monitor
SGD 399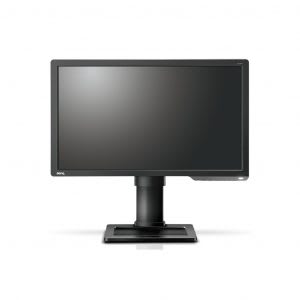 First Player Shooting (FPS) games require a quick refresh rate and clear display to spot fast enemies. Therefore, the BenQ ZOWIE XL2411 E-Sports Monitor would be the best budget buy for such situations. At a maximum resolution of 1920 x 1080 and 144 Hz, it has Black eQualizer which increases visibility in dark scenes without overexposing the bright areas.
There are also different game modes with a touch of a hotkey to enhancing the gaming experience, depending on the gamer's preference. Also, gamers will feel comfortable with flicker-free technology that's easy on the eyes for long gaming sessions.
---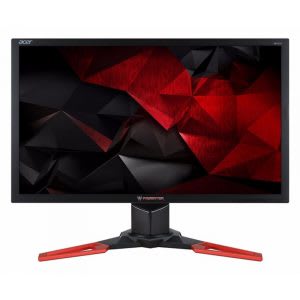 Acer Predator XB241H G-Sync Gaming Monitor
SGD 899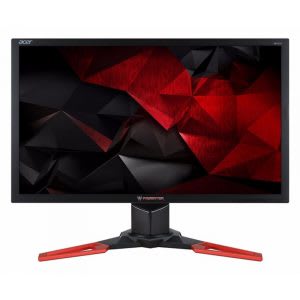 The Acer Predator XB241H G-Sync Gaming Monitor is one of the best budgets buys in the market. Being G-Sync, a licensed, proprietary standard, it is usually more expensive than FreeSync gaming monitors. Therefore, G-Sync gaming monitors are generally expensive for most which can range from SGD 800 and above.
Apart from the amazing features, the Acer Predator XB241H G-Sync Gaming Monitor has most that a gamer needs. The main purpose of a G-Sync gaming monitor is to deliver the best experience relating to speed and comfort in comparison to the usual FreeSync monitors which it provides.
---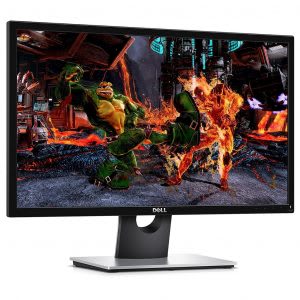 Dell SE2417HG Gaming Monitor
SGD 158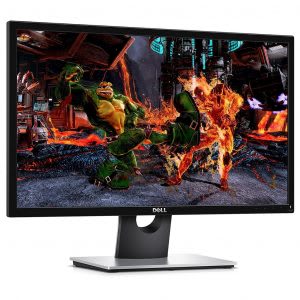 If gaming is a casual hobby for you and you're looking to not spend too much, the Dell SE2417HG Gaming Monitor is the best bet for you! For casual gamers, it is a simplified full HD monitor that looks for decent performance for both console and PC gaming.
It has a screen size of 24 inches, which decent for most gamers. The resolution stands at 1920 x 1080p FHD and refresh rate of 60Hz. Moreover, the Dell SE2417HG Gaming Monitor adopts a native 8-bit interface to maximise colour display that's impressive for a budget gaming monitor.
---
ASUS VG245H Gaming Monitor
SGD 309
If console games like PS4 and Xbox one are your things, then the ASUS VG245H Gaming Monitor should be in your list. When other gaming monitors have other inputs like DVI and DisplayPort, this gaming monitor has two HDMI inputs and single VGA which makes life simple for gamers on a budget as the cables are not rare to find.
The ASUS VG245H Gaming Monitor place safety and comfort first to make console gaming fun. A few safety features are the ASUS eye care technology and ergonomic adjustable stand. Apart from the 24-inch screen with 1920 x 1080 resolution and 75 Hz refresh rate, there's two 2W stereo speakers and pre-configured display modes to enhance the gaming experience.
---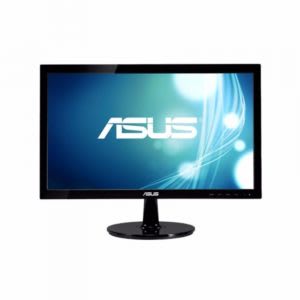 Asus VS207DF Monitor
SGD 139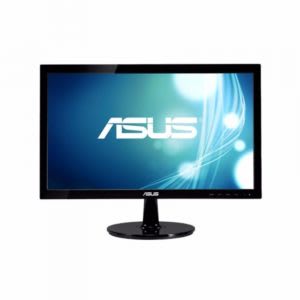 If you are really, really on a tight budget, the Asus VS207DF Monitor is your safety net. With a resolution of 1366 x 768p and 60Hz refresh rate, the 19.5-inch monitor is decent for basic gaming activities.
The Asus VS207DF has six pre-set video modes, consisting of standard, sRGB, theatre, night, scenery, and game view by a touch of a hotkey. For gamers, the game view would be useful when it comes to displaying aspect. It makes a decent buy for casual gamers who're playing for leisure.
---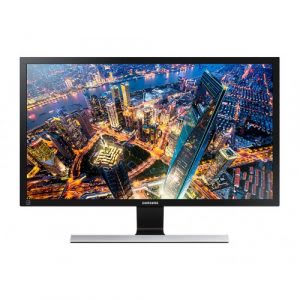 Samsung U28E590D Monitor
SGD 548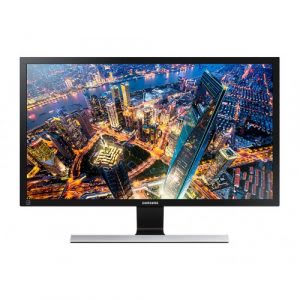 The Samsung U28E590D 4K monitor is perfect for individuals who have other purposes apart from gaming. A few great qualities of this monitor include the display, colour reproduction and gaming performance. With a real 4K 60Hz performance, the gaming experience is decent for the amount spent.
There are also multiple input options that include the Display Port and HDMI. Also, the Samsung U28E590D Monitor is responsive and suited for MOBA (Multiplayer online battle arena) games, not limited to Dota 2 and Heroes of the Storm.
---
Disclaimer: The pricing shown is just a good indication of how much these products are worth. The prices could change based on the e-commerce promotions that are going on. If some of the products are not available, do email us at [email protected] Thank you!