You got that gaming mouse that's not only precise but has a few programmable buttons. And you also got that neat mechanical keyboard that provides instant command outputs. But what about your monitor?
If you want to level up your gaming experience and get those visuals pumped up, buying a gaming monitor is what you should do next. Even if you have the best GPU, it can only do so much if you're settling for a regular display. Here, we have 8 of the best gaming monitors for you to choose from.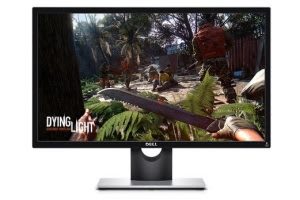 Dell Gaming Monitor SE2417HG
SGD 159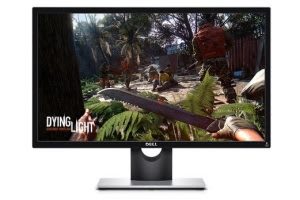 First on our list, is a monitor that's easy on your wallet, the Dell Gaming Monitor SE2417HG. It costs under SGD 200.00, making it affordable for every gamer on a budget.
With regards to its specs, it has a 1920 x 1080 resolution, 60Hz refresh rate and a 23.6-inch screen. Furthermore, it has a 1ms response time. With its basic specs, it still provides a spectacular 96% sRGB coverage.
In summary, the above means that it's more than your usual monitor and can boost your gaming experience significantly with a noticeable improvement.
---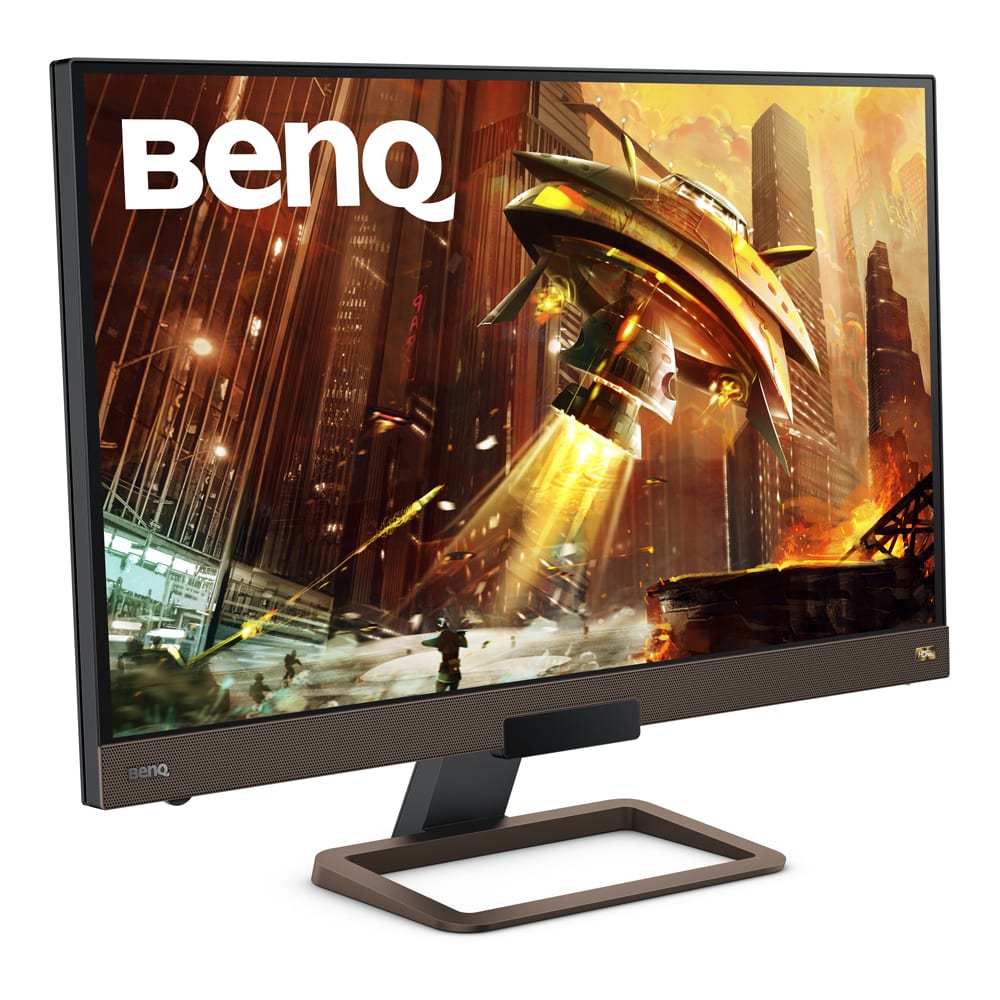 BenQ EX2780Q Gaming Monitor
SGD 699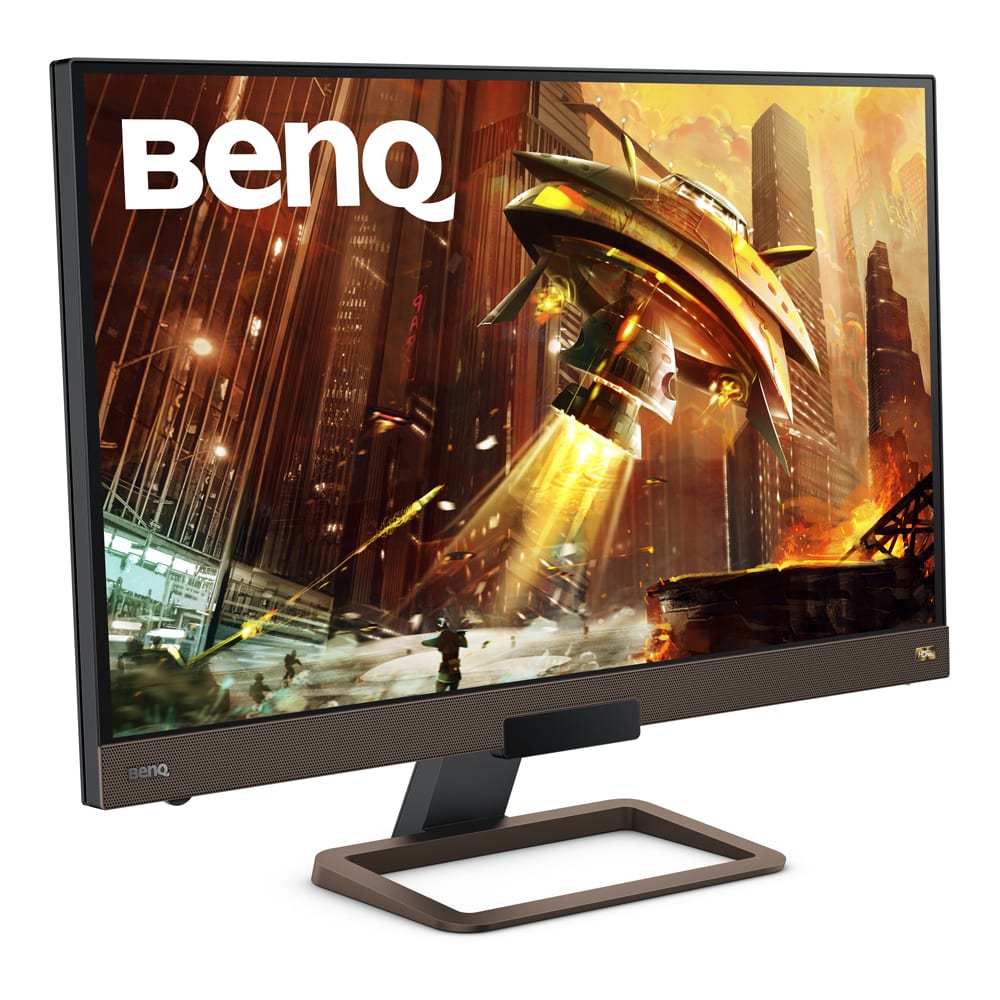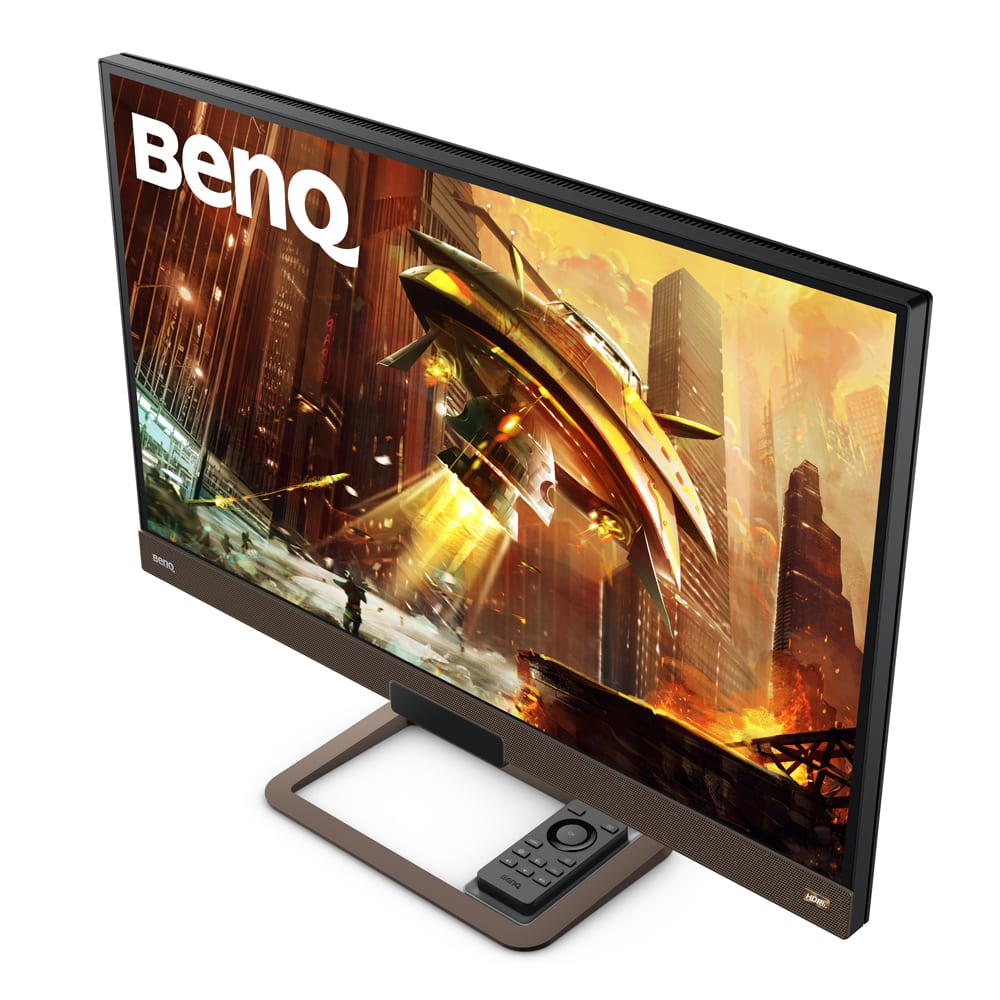 If you'd like another audio alternative than headphones or you can't afford expensive standalone speakers, then look no further than the BenQ EX2780Q.
This monitor offers a full speaker set comprising of 2-Watt satellites and a 5-Watt mini-subwoofer. Because of the latter, you can get away without upgrading your audio system as the monitor produces decent-range sound quality. Moreover, the speakers are made with BenQ's own treVolo technology which is designed to provide balanced-sounding audio 360 degrees. Using electrostatic panels, this lets the speaker go loud without much distortion and makes audio sound natural yet strikingly immersive.
In terms of display, the 27-inch monitor is designed with a QHD IPS panel, which supports 144Hz and a decent 4ms response time. Together with Black eQualizer, Colour Vibrance and HDRi which is supported by BenQ's unique Brightness Intelligence Plus Technology (B.I.+ Tech), the monitor can automatically balance brightness and contrasts specifically for games.
The monitor also has good coverage of 100% sRGB as well as over 90% of display P3 colour gamut, enjoy pleasing visuals when you game with this monitor.
---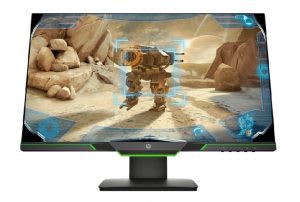 HP 25X 3WL51AA
SGD 399.00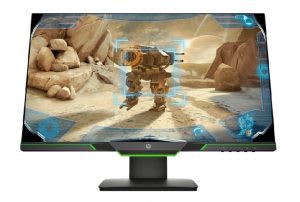 If you want to take it up a notch, we recommend the HP 25X 3WL51AA. For starters, this monitor has a 144Hz refresh rate. That means you can max the settings and truly see fluid visuals - no lags or skipped frames.
Aside from the refresh rate, it also has an accented bezel with a hint of solid masculine edges. In other words, it's stylish while staying minimalistic.
It is relatively affordable for a gaming monitor. With a 144Hz frame rate which is standard for gaming monitors, you'll get a smoother gaming experience which is best used for FPS games.
---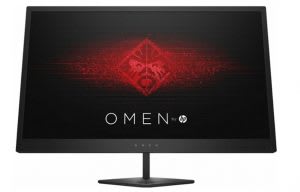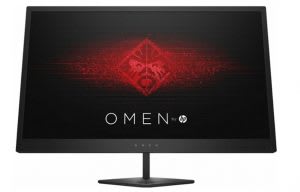 This monitor is more than just gaming aesthetics. It's also about performance, the HP OMEN. It has a 25-inch screen that's in Full HD (1080p) 1920x1080 resolution at 144 Hz. Aside from that, it has superb contrast ratio (1000:1 / 10000000:1), which means it can emphasise light and dark with ease.
A great feature is its dual HDMI ports, which is quite handy if you want this monitor to serve not only your PC but also your gaming console as well. You can plug in USB 3.0s, which is useful as a charging dock for your phone and other devices.
Overall, it's a monitor with a fantastic design and the firepower to make your games run better (concerning visuals).
---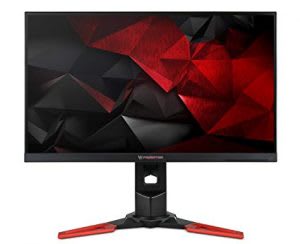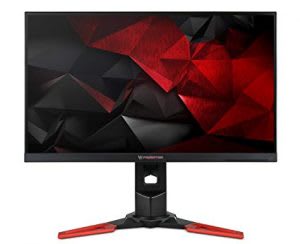 The Acer XB271HU is a 27-inch monitor with a display recommended for FPS players, especially for those who love Fortnite. The reason behind that is because of its overclocking properties. It has a 144Hz refresh rate. But when overclocked, it can reach 165Hz consistently.
With such consistency in its frame rate, this is essential to make sure your performance in FPS games is always on point – precision at its finest. Furthermore, it has super vivid colours, making Fortnite more enjoyable to play.
---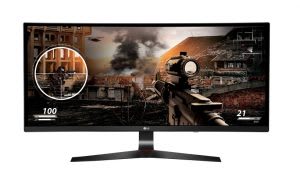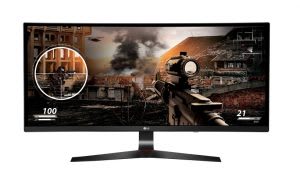 If you want a bigger screen and a bit more accuracy for competitive FPS gaming, you'd want the LG 34UC79G. The monitor holds a 144Hz refresh rate and a 2560x1080 screen resolution. What makes it stand out most is its curved widescreen (34 inches), and its crosshair modification feature.
You can choose to turn the feature on for a modified crosshair in any FPS game (with four crosshairs for options). Not only will it add better accuracy, but it simply stabilises the scope as well.
Furthermore, it has an ergonomic design as well. Not only can you lift and adjust the height of the screen, but it can also be titled without any effort.
---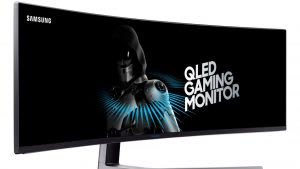 Samsung 49" Ultrawide
SGD 1988.00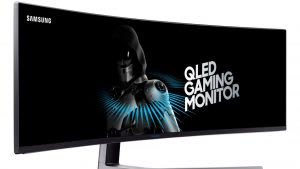 If you want a monitor the size of a TV for gaming consoles such as the PS4 and Xbox, nothing can beat the Samsung 49" Ultrawide.
It has a 32:9 aspect ratio and has a 144Hz screen refresh rate, which is incredibly amazing for its size. Also, utilising QLED technology, you won't experience any glare even when viewing from an angle. And best of all, it supports HDR (High Dynamic Range), which means it can make the darks, darker and the lights, lighter.
---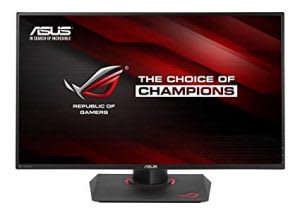 ASUS ROG Swift PG279Q
SGD 1289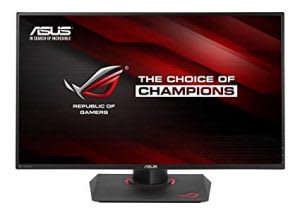 For those who prefer performance over size, the ASUS ROG Swift PG279Q is a beast with a 27-inch monitor. Holding a superior 2560x1440 WQHD resolution and a 165Hz refresh rate. It's the first in the market to have such a high refresh rate.
Having those qualities simply makes your gaming session a tremendously new experience. There is absolutely no lag, and the graphics are always smooth even during high action scenes. Plus, it has G-sync technology that prevents tearing or any rough visible pixels, which is common when setting the graphics to the maximum.
---
Disclaimer: The pricing shown is just a good indication of how much these products are worth. The prices could change based on the e-commerce promotions that are going on. If some of the products are not available, do email us at [email protected] Thank you!