Are you on the hunt for the best projector for gaming or a projector for TV? Great news is we've got you covered! To help you sort out which projector is worth getting, we have brought together a few tips below plus a list of the best projectors available on the market below.
How to choose a projector?
Projectors are usually compared based on three main factors: brightness, resolution, and lens ratio.
Brightness

No matter how bright your projector is, the best results are always achieved in a darker room. However, we understand that this is not always possible or practical. So, if you're going to use the projector in a bright room, it is recommended to opt for projectors with a brightness of more than 2,000 lumens.
Resolution
The resolution is the number of pixels in an image. The larger the number of pixels, the sharper and more detailed the image is. So, it is best to match the projector's resolution to that of your most used source/device.
For example, if you're using a WXGA-resolution laptop, you should also get a projector with WXGA resolution. Matching the resolution of the projector to the source's resolution will ensure that you get the sharpest and cleanest image possible.
Lens Ratio
The projector lens ratio is the ratio between the image width and the projection distance. Usually referred to as "throw ratio", this determines how large the projected image can be from a given distance. Short-throw projectors work well if you have limited space, such as small rooms and offices while long-throw projectors are better suited for larger venues like school halls and theatres.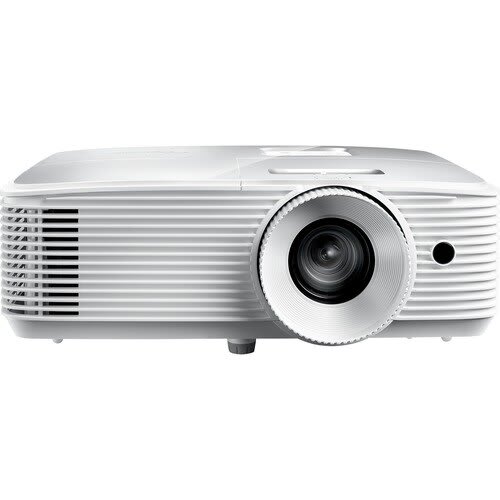 Optoma EH412 1080P HDR DLP Professional Projector
SGD 1273.20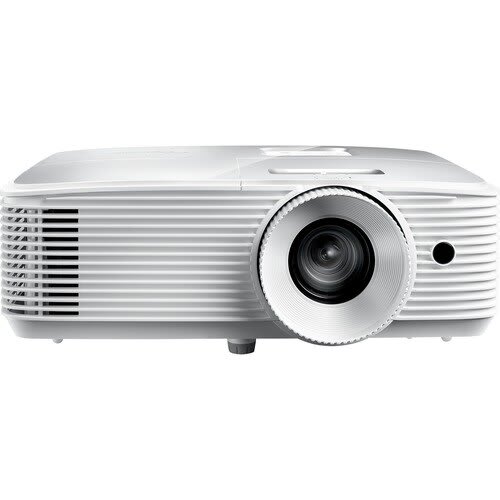 If you're looking to convert your extra room or another large space into a dedicated media room, then the Optoma EH412 projector might just be the right choice to get the job done. This projector's lamp delivers 4,500 lumens of brightness and is rated for 15,000 hours of use for you to enjoy your favorite HD movies and TV shows for many years to come.
The EP412 also comes with powerful built-in speakers to offer clear and crisp sounds. So, you won't have to worry about getting external speakers to enjoy an immersive viewing experience.
---

Optoma UHD51A True 4K UHD Smart Projector
SGD 2950.00

The voice enabled Optoma UHD51A projector is integrated with Amazon's Alexa Smart Home and Custom Skills to offer you a convenient home theatre experience. Just say the word and your smart projector will get it done instantly. Other than its fun Alexa features, the Optoma UHD51A delivers 8.3 million pixels from its DLP system for a total 4K UHD viewing experience.
You can definitely expect the UHD51A to perform just as well in both dark and brighter rooms thanks to its super bright 2,400 lumens lamp. The projector even supports 3D videos to offer a greater sense of depth without any of the annoying crosstalk.
---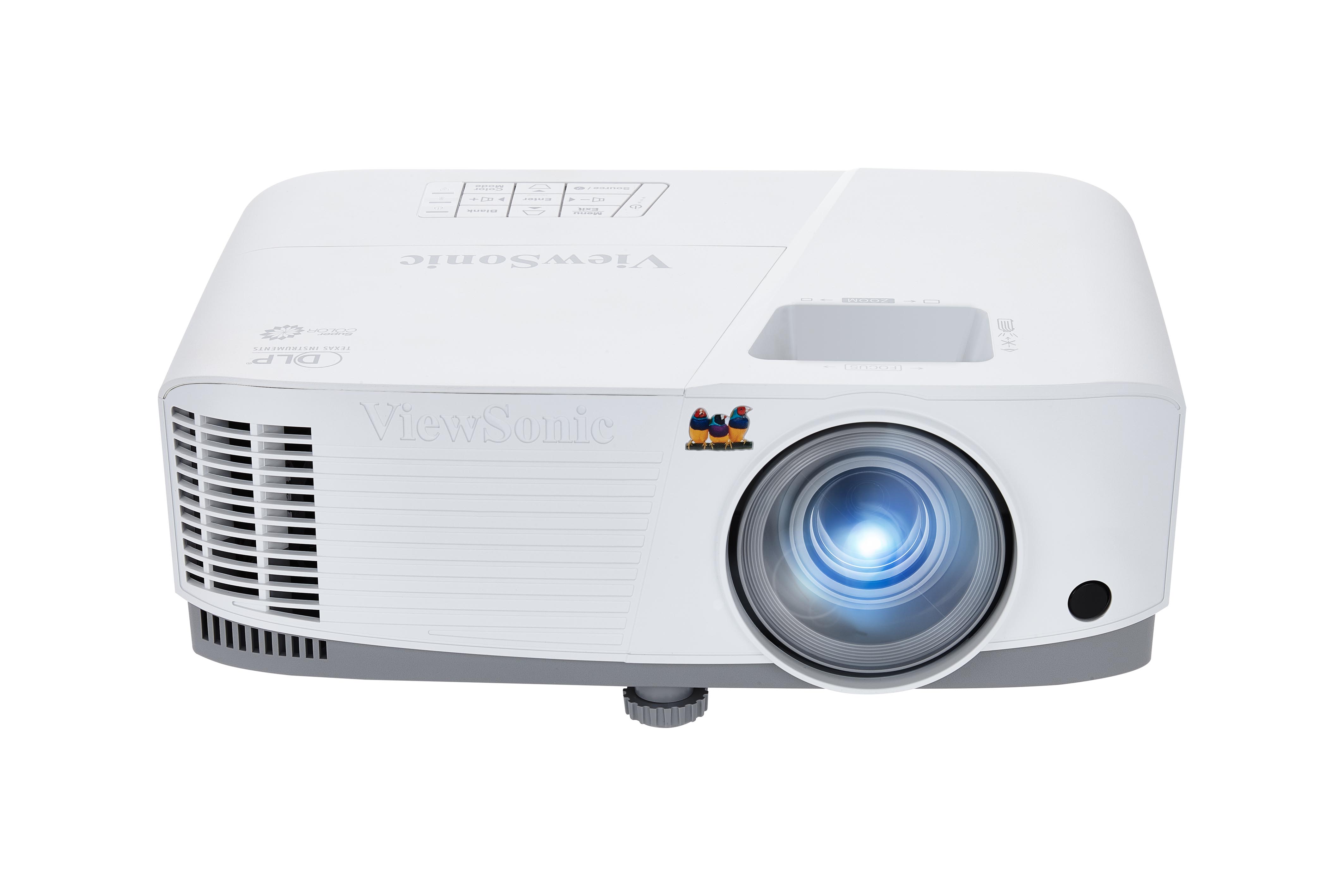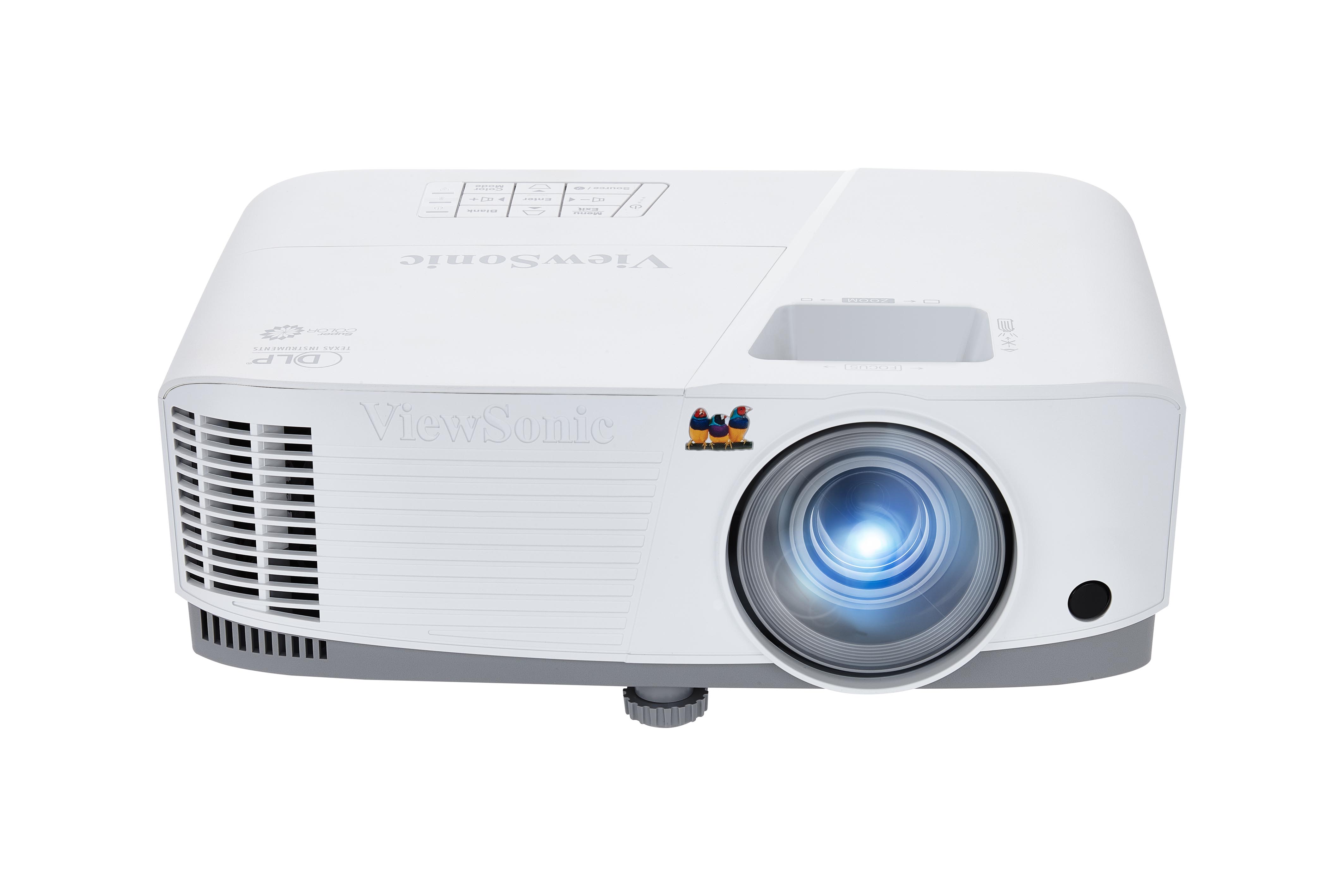 ViewSonic PA503S is one of the top-rated business projectors that offers a perfect blend of DLP projection technology and SuperColor technology. These two features offer viewers an incredible data image quality to support one through their business presentations. In terms of durability, the projector features a 3,600 ANSI lumens lamp with a durable 15,000 hours of lamp life for many compelling presentations to come.
---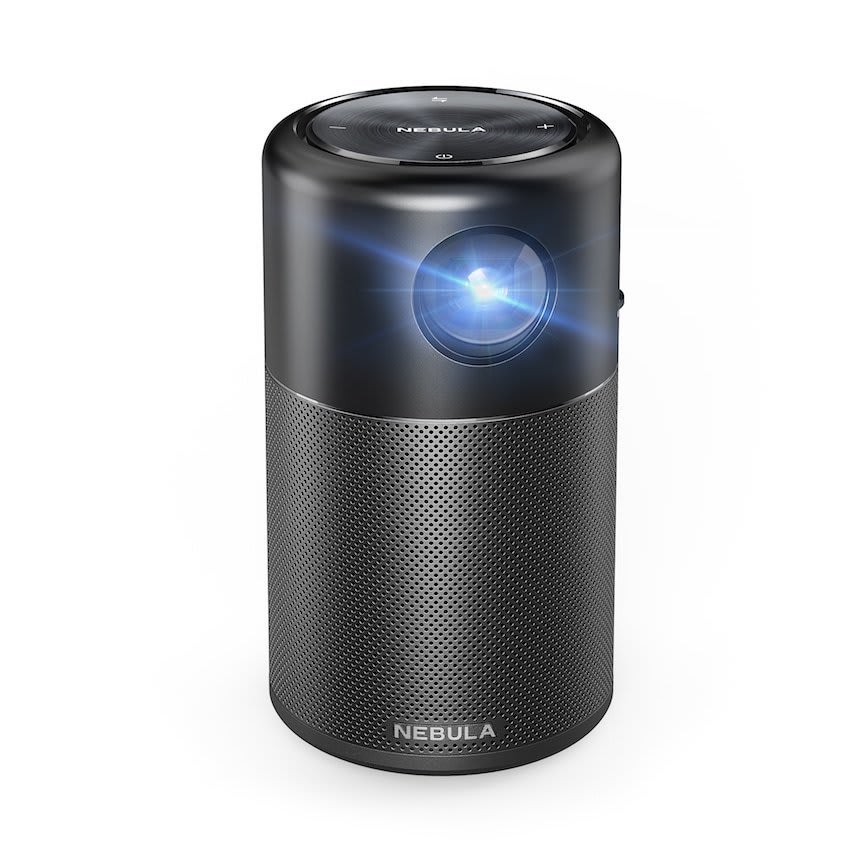 Anker Nebula Capsule II Smart Mini Projector
SGD 959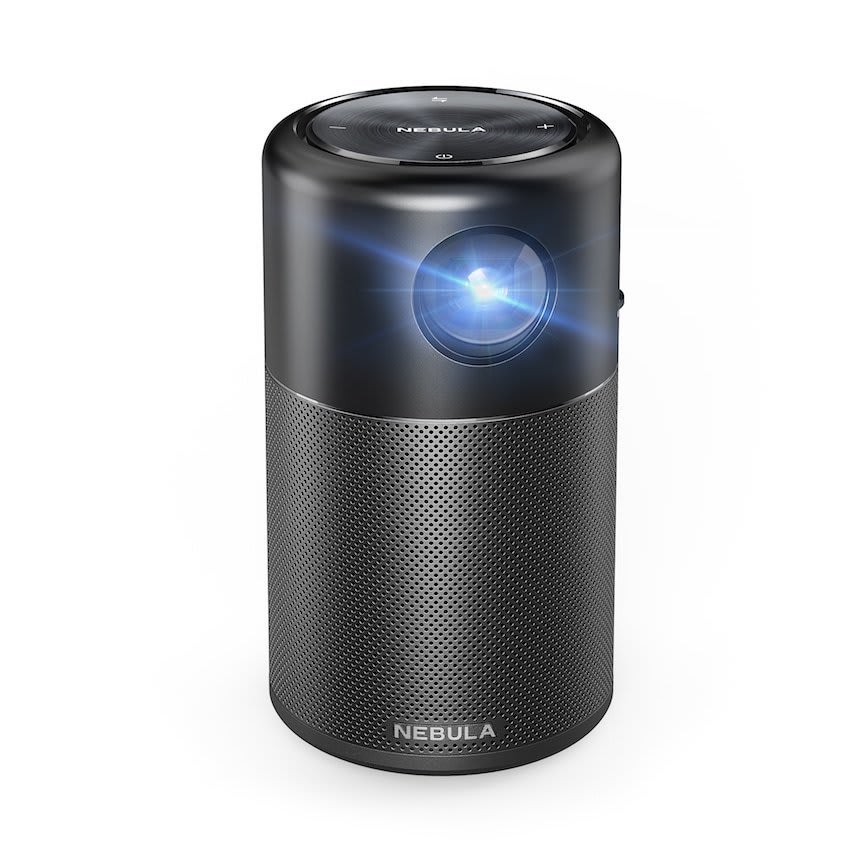 Seeking a casual projector? Try Anker's Nebula Capsule II Smart Mini Projector which is small enough to fit in your pocket so that you can bring it along with you during holiday or business trips. The smart mini projector can project visuals in 720p HD at up to 100 inch. It also features voice activation and even doubles as a Bluetooth Speaker for you to play your favorite music all in a convenient shape of a Soda can.
---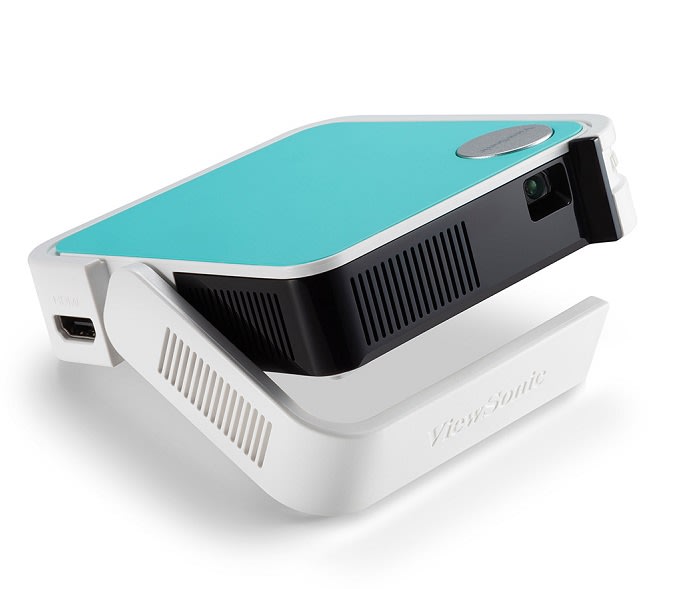 ViewSonic M1 Mini LED Projector
SGD 329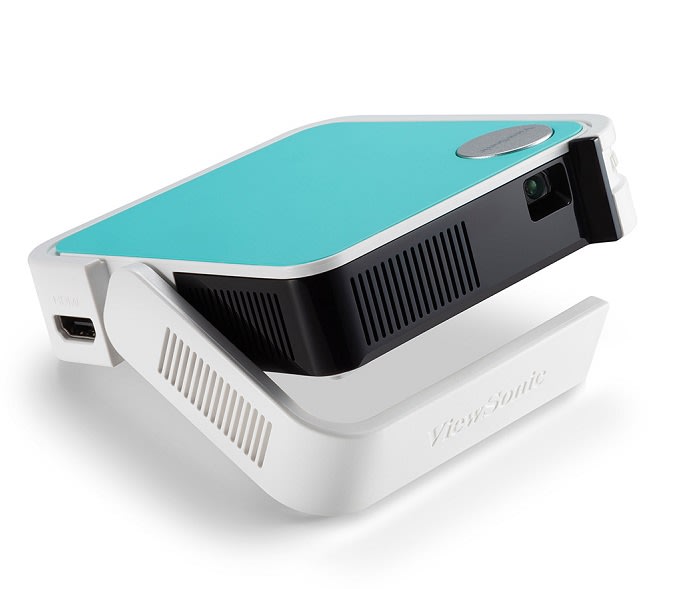 Enjoy cinematic experiences on-the-go with the ViewSonic's M1 Mini, Ultra-Portable Pocket LED Projector. This projector's compact size and flexible stand allows you to carry it around in your pocket and setup anywhere you like to fit your active lifestyle. Offering up to an 80" screen-size along with built-in JBL speakers, you can easily transform any wall or ceiling for a memorable movie marathons.
---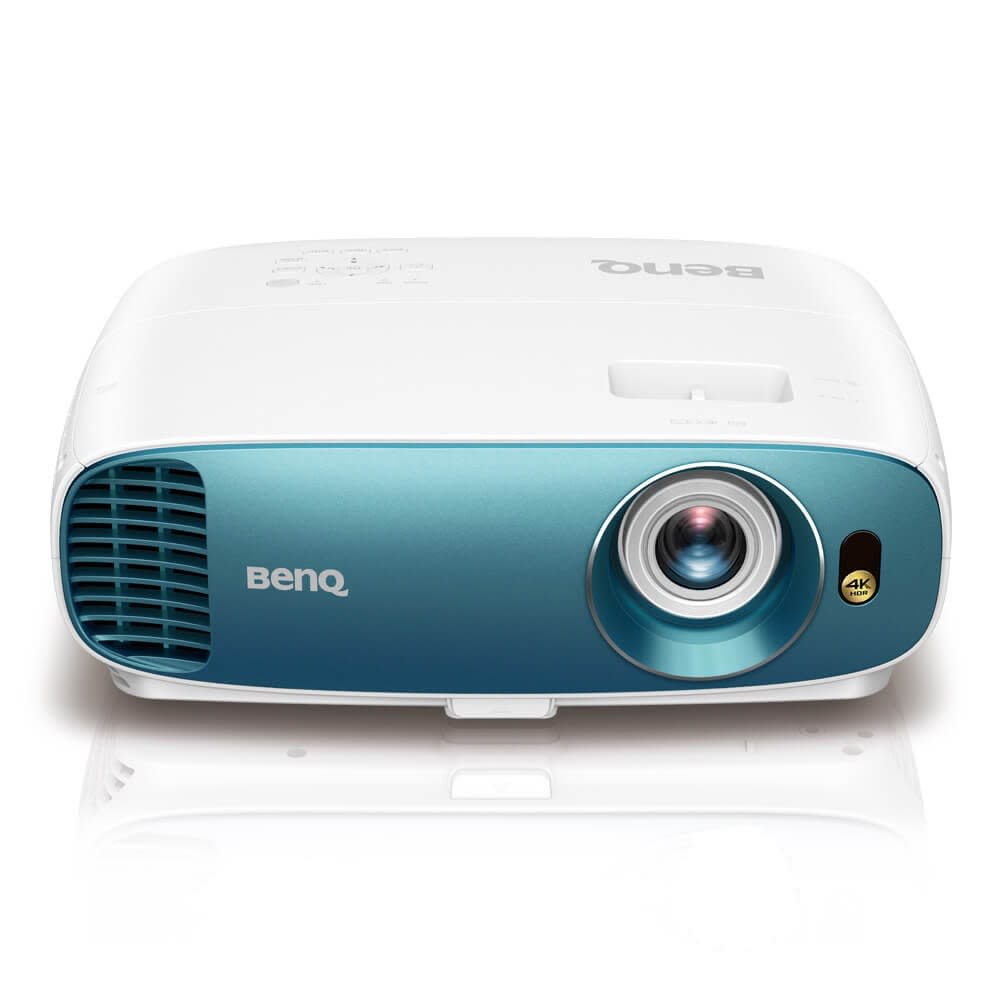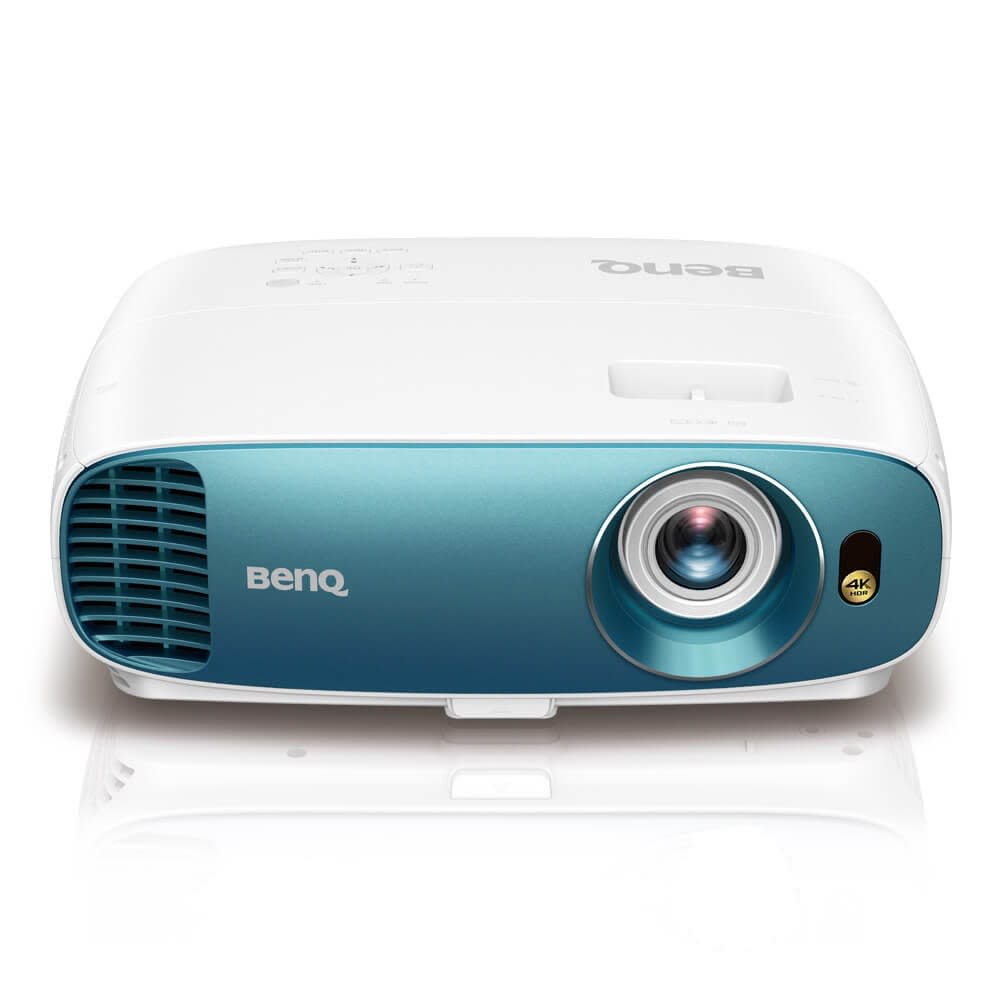 The BenQ TK800M projector uses XPR technology to create an image with a perceived resolution of over eight million pixels to make every Netflix session a truly immersive experience. This 4K projector even features HDR10 and HLG support to offer greater brightness, contrast range, and image optimization to bring out every single detail for the ultimate cinema enjoyment.
---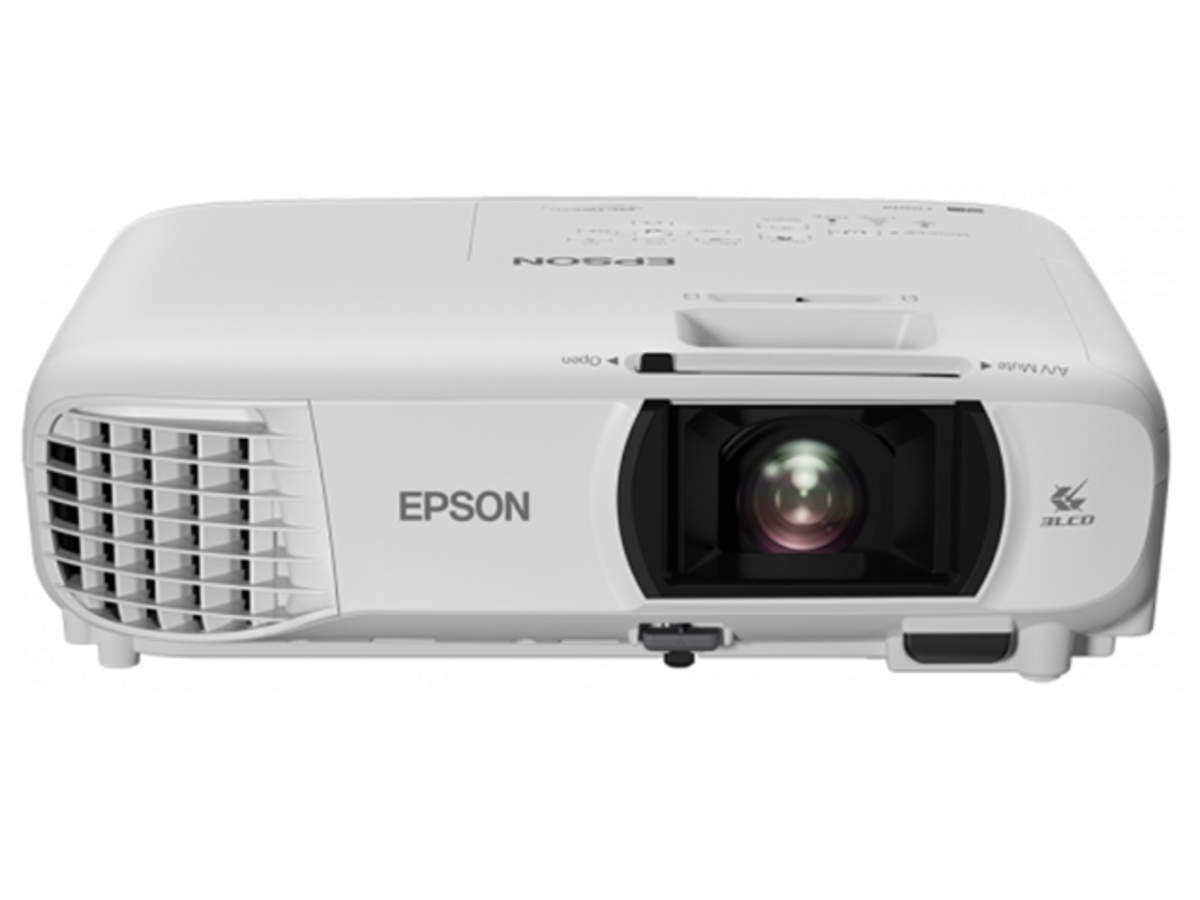 Epson EH-TW650 Home Cinema
SGD 1022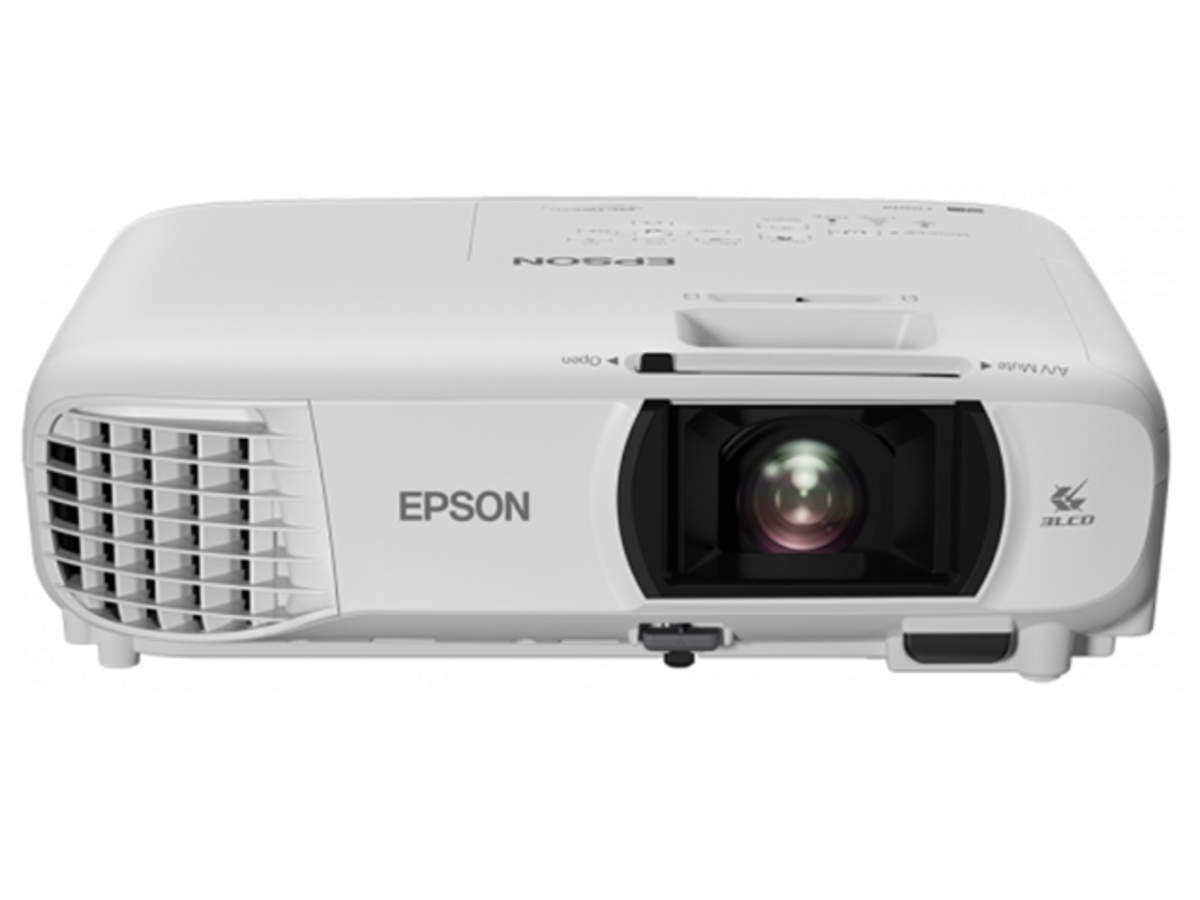 Enjoy the awe-inspiring cinema experience in the comforts of your own home with Epson's full HD EH-TW650 projector. This projector is capable of creating an impressive 300" display with 3LCD technology to bring the screen to life with bright and beautiful images.
Whether you're watching sports, a classic movie or playing the latest game, the EH-TW650 will turn it into a truly unforgettable experience with larger-than-life projected images in full HD. And, it'll look great whether in the living room or bedrooms with its 3,100 lumens display.
---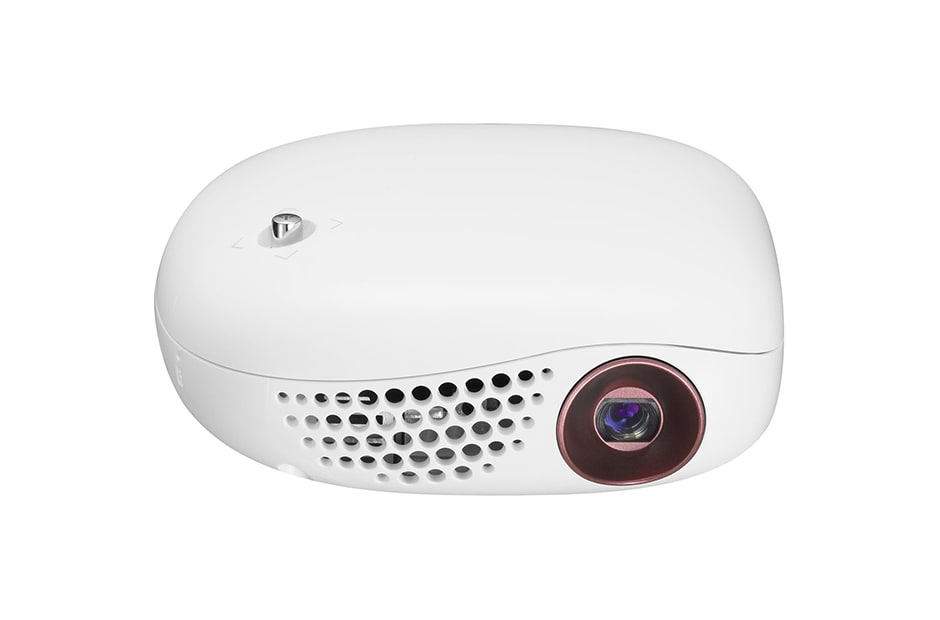 LG PV150G WVGA LED Minibeam Projector
SGD 458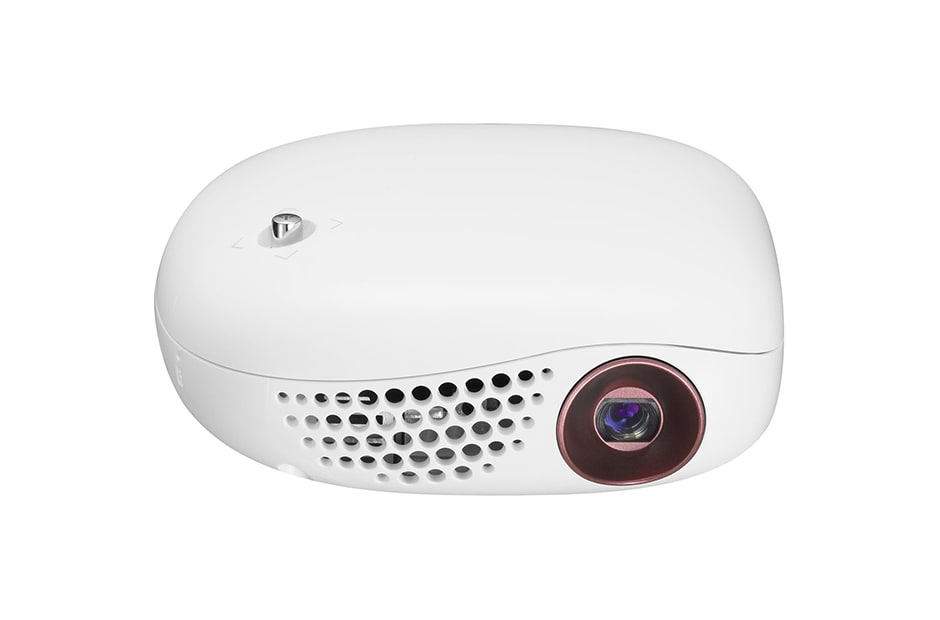 This minibeam LED projector lets you show off your presentations or watch TV shows anywhere you want. Lightweight and compact in size, it's easy for you to take around without the hassle of needing adaptors and wires.
Easy to use, the LG PV150G utilises a wireless mirroring function, and will seamlessly connect to your smart devices, letting you instantly view visuals in screen size of up to 100-inch.
---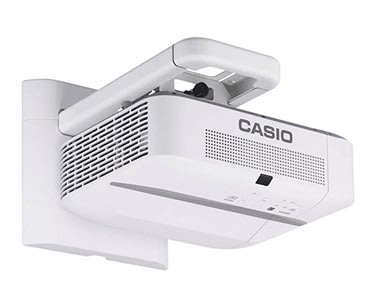 Casio Projector XJ-UT351WN
SGD 3099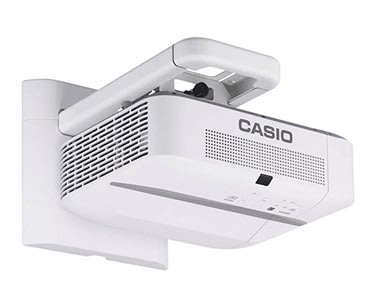 Casio's XJ-UT351WN is an ultra-short throw projector that features a hybrid LED/laser projection technology to deliver flawless video quality. Weighing at only 13.2 pounds, this projector works best as a permanent installation on either a low table near the screen or attached to a wall mount.
The Casio projector comes with a generous set of connections for you to connect and project content from any device you want. This includes 2 HDMI ports, 2 VGA-in ports, a VGA-out port, an S-Video port, Ethernet port, a USB Type A port and a micro-USB Type B port.
---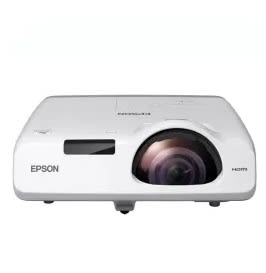 Epson EB-520 Short Throw XGA 3LCD Projector
SGD 829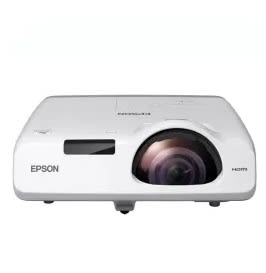 The Epson projector is designed specially for those who are looking for a wide screen home cinema. With XGA resolution and a 2,700 lumens lamp, the EB-520 projector delivers sharper and brighter images with much greater detail for a more immersive experience. Having a throw ratio of less than 0.50, the Epson projector can produce an 80" HD screen from less than a meter away.
---
Vankyo Leisure 410 LED Projector
SGD 389
If you are looking for a good way to host a casual movie night or a romantic date under the stars, then VANKYO's Leisure 410 LED Projector might just be the right choice for you. This projector features MStar Advanced Color Engine to provide amazing colours and contrast with a resolution of 1920 x 1080 for vivid images.
Moreover, the Leisure 410 comes with built-in speakers to offer excellent audio support without relying on external speakers. On top of that, its fan noise suppression system lets you enjoy your movie in peace without having to suffer through any annoying background noise.
---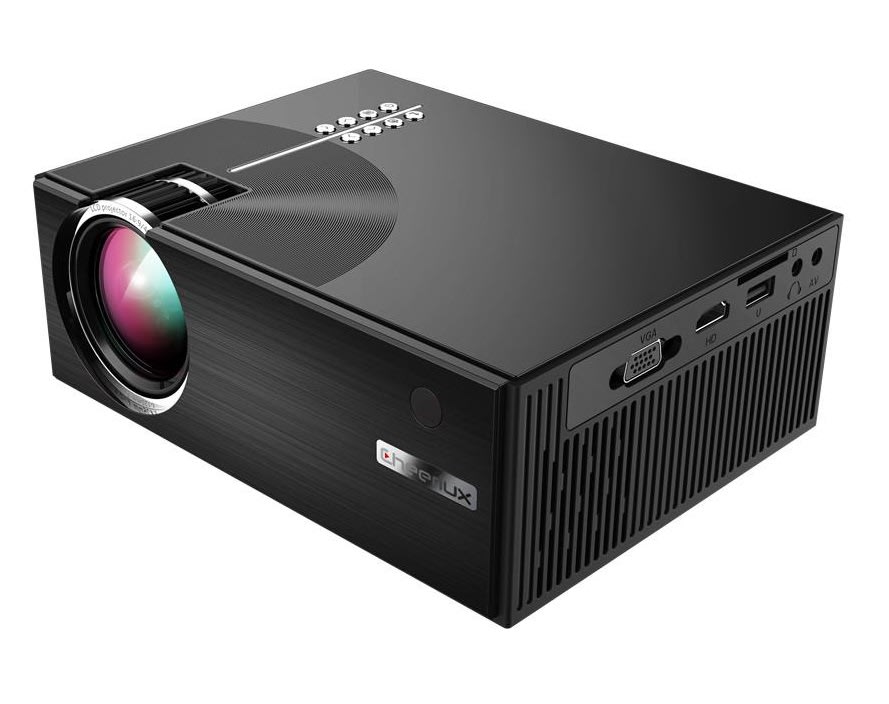 Cheerlux Home Theater Projector
SGD 109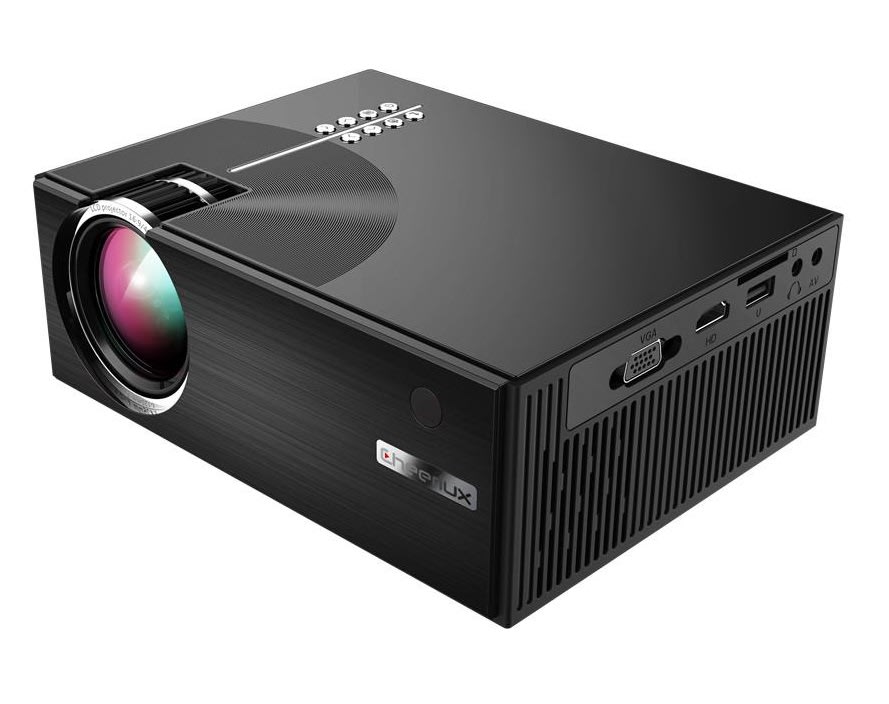 Featuring LCD + LED lamps, the Cheerlux Home Theater Projector delivers 1080P ultra clear display to bring joy to every family at an affordable price. Together with its built-in speaker, the home theater projector is able to project wonderful sound effects for an immersive cinematic experience. With 50,000 hours of lamp life, the Cheerlux projector offers you many years of enjoyable movie marathons.
---
Disclaimer: The pricing shown is just a good indication of how much these products are worth. The prices could change based on the e-commerce promotions that are going on. If some of the products are not available, do email us at [email protected] Thank you!