So many laptops available in the market these days. And this can be frustrating when it comes to choosing the right one. After all, not every laptop is created equal since it all depends on your needs and of course, budget. But thankfully, we've made it easier for you by listing the best laptops based on your respective criteria.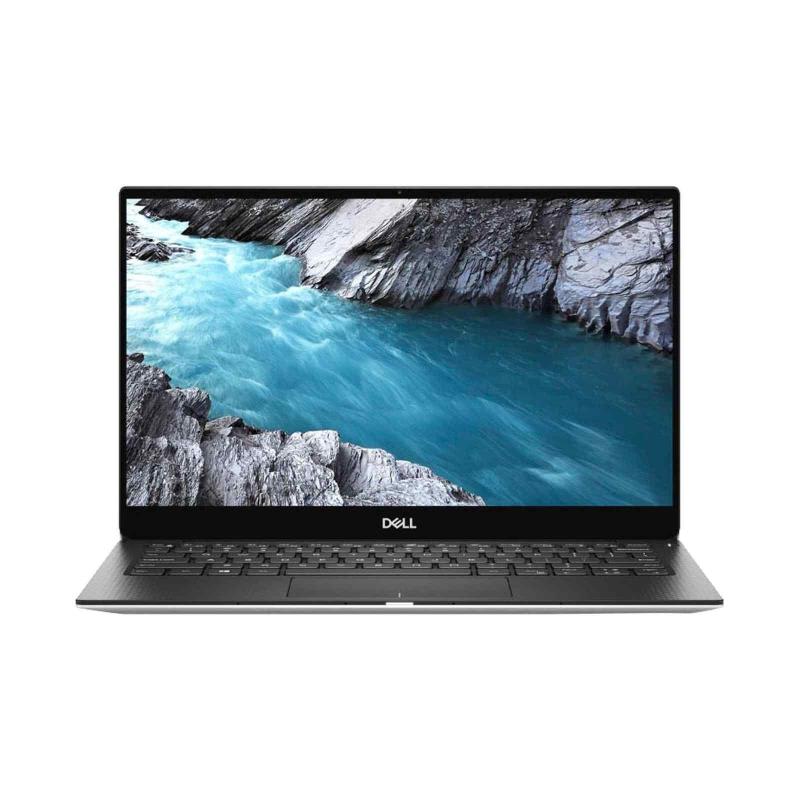 Dell XPS 13 (9300)
SGD 2099.00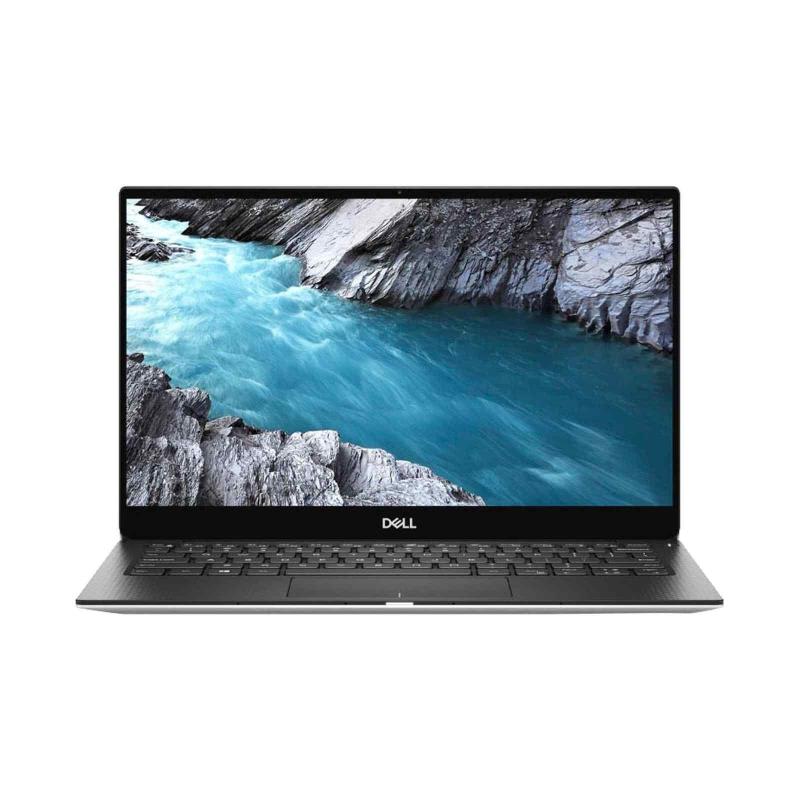 add_circle
Slim and lightweight
add_circle
The Infinity Edge display looks wider even at 13.4-inch screen
add_circle
High-end processor, great for multitasking
add_circle
Comfortable keyboard
remove_circle
Only best for light gaming
remove_circle
Mediocre stereo speakers
remove_circle
Uneven battery performance
Here's a workhorse of an above-average Dell laptop ideal for work or play as well as students who don't mind paying top dollars. At just 1.2 kg, the laptop is slim and lightweight enough to carry around in your backpack - an extra advantage for those who frequently on the move regardless of studying in a café or co-working space.
Despite its compact-sized 13.4" screen, the bezel-less Infinity Edge display gives you the illusion that the laptop looks wider and easy on the eyes. The latter even helps to protect your eyes from hazardous blue light, thanks to the company's Eyesafe technology. And given its Ultra HD+ resolution with the max brightness at 500 nits, you can expect sharp and vivid colours as well.
The Intel's 10th-generation processor equipped in this laptop is built with productivity in mind, making it suitable for multitasking purposes. When it comes to typing, the keyboard has that nice yet clicky feel.
Light gaming is sufficient here, as this laptop lacks the dedicated graphics card (read: Nvidia) since it only uses integrated Intel UHD/Iris Plus variety. Even if you insist on playing high-end gaming titles (though not recommended), you might want to tweak the laptop on low settings.
In terms of the integrated stereo speakers, they aren't the top of its class, where the sound tends to get distorted if you crank up the volume. Thus, audiophiles and fussy listeners may have to make do with the speakers' moderate audio quality (you might want to hook up an external speaker).
The battery performance is erratic, particularly if you max it out at Ultra HD+ resolution (approximately 8 hours top). But most reviewers who use the Dell XPS 13 (2020) laptop at 1080p Full HD manage to stretch the battery life up to 12 hours in normal usage.
All in all, the Dell XPS 13 (2020) remains a good everyday laptop mainly for productivity purposes.
---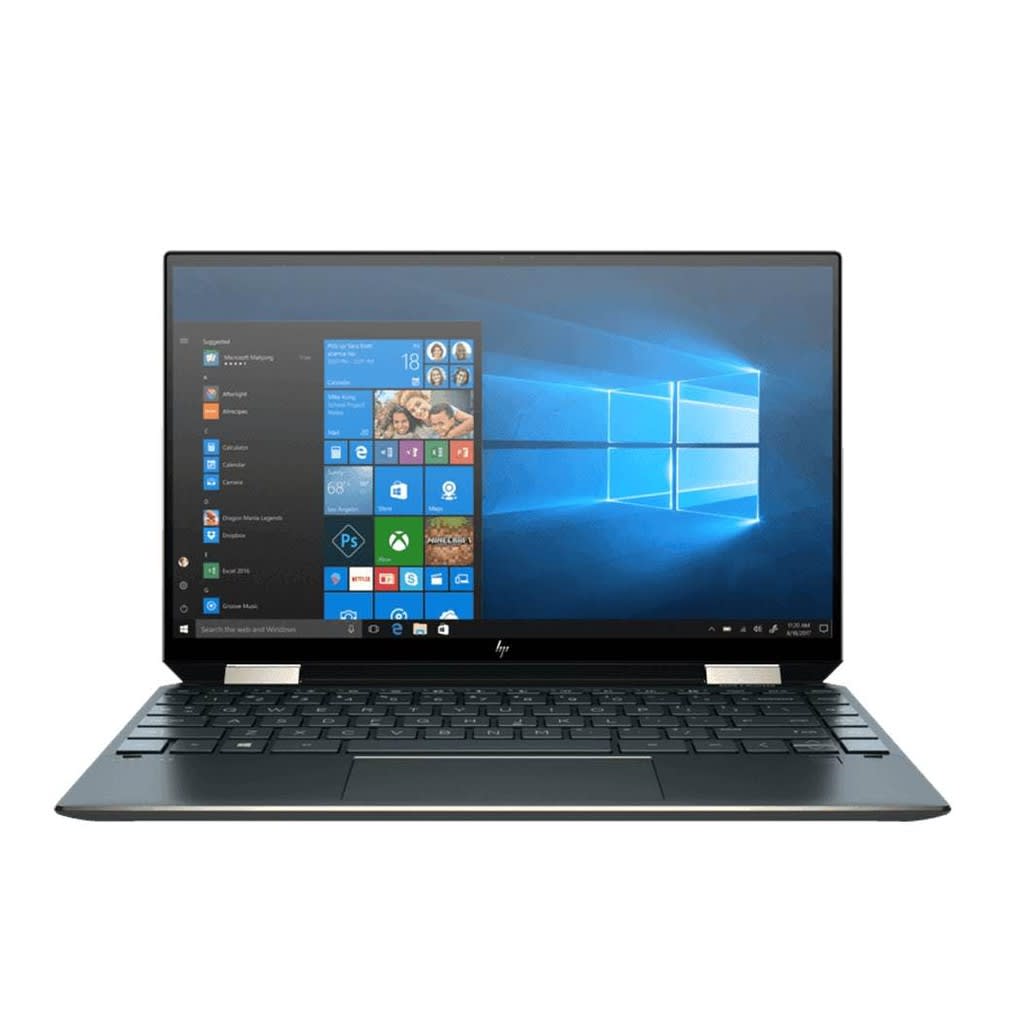 HP Spectre x360 (2020)
SGD 2870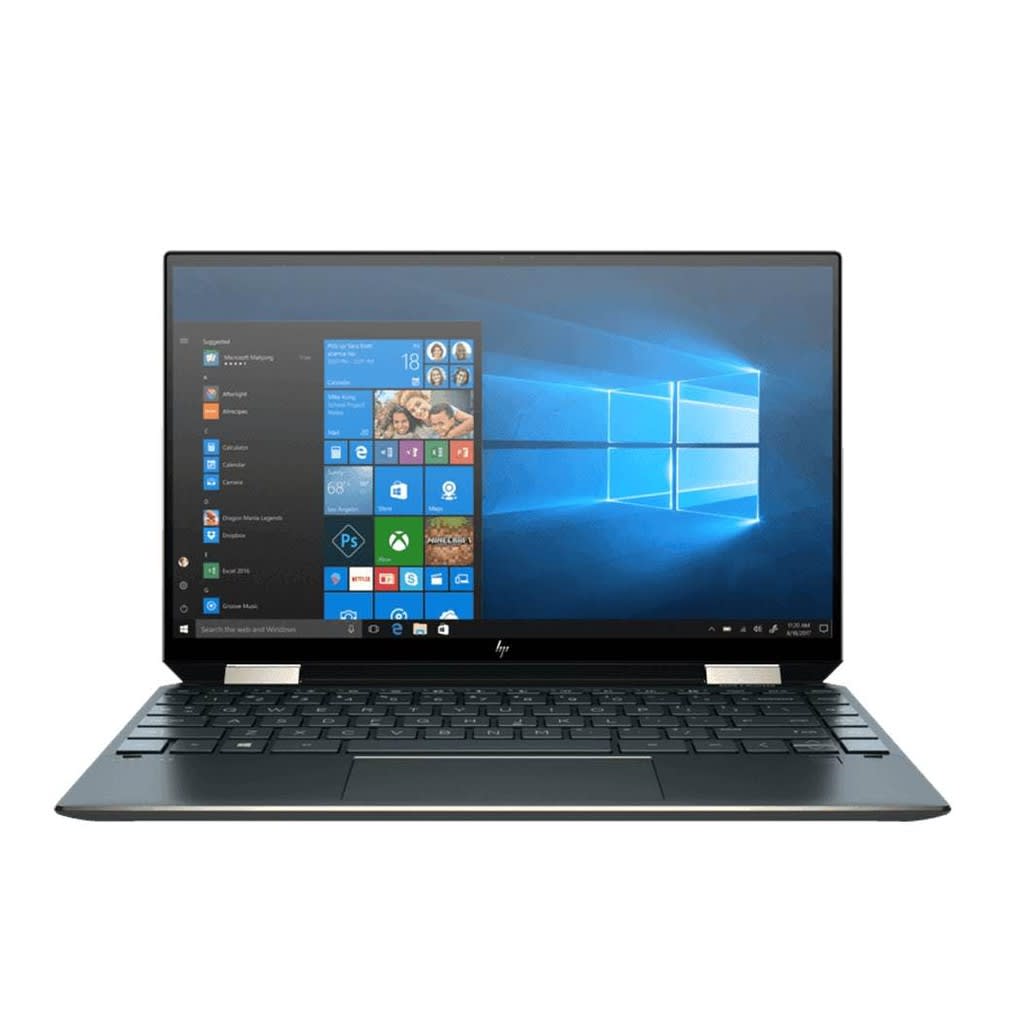 add_circle
Can be used as a laptop or tablet
add_circle
Updated processor, ideal for multitasking
remove_circle
Shorter battery life, especially if demanding tasks involved
remove_circle
The Bang & Olufsen speakers aren't up to the standard
Computer programming takes up a lot of space and power; the kind that demands a laptop capable of running the heavy-duty programmes for all the codings and whatnots. Which brings us to the 2020 edition of HP Spectre x360. This convertible 2-in-1 machine is powerful yet convenient to allows you to use it as a traditional laptop or as a tablet.
It boasts an updated processor in the form of an Intel's 10th-generation chipset. Regardless of if you choose either i5 or i7, they're still perfect for multitasking between handling software and opening tabs on the web browser. And all of these actions remain buttery smooth, of course, without any noticeable lag.
If you go for the 16GB RAM and 1TB SSD, you get to enjoy the13.3-inch 4K AMOLED display which is visually striking. Otherwise, the Full HD 1080p version is alright too, but you'll have to make do with the 8GB RAM + 256/512GB SSD version. Moreover, the weight of this laptop feels just right at a slim 1.2 kg, particularly great for those who always on the go.
As for battery life, the FHD version can last about 10 hours upon normal usage. But for the AMOLED version, some reviewers claimed that the laptop only sustain at 5 hours top, and lower if uses for heavier tasks. It is among the glaring setbacks that one has to compromise for.
The otherwise renowned Bang & Olufsen integrated dual-speaker system sounds as if you are getting a good deal. And yet, according to some reviews, they rank from decent to average results. Therefore, don't expect top-of-the-line speakers, particularly if that's what you are looking for.
Overall, the slim and flexible 2-in-1 design along with its speedy performance makes it a worthy investment.
---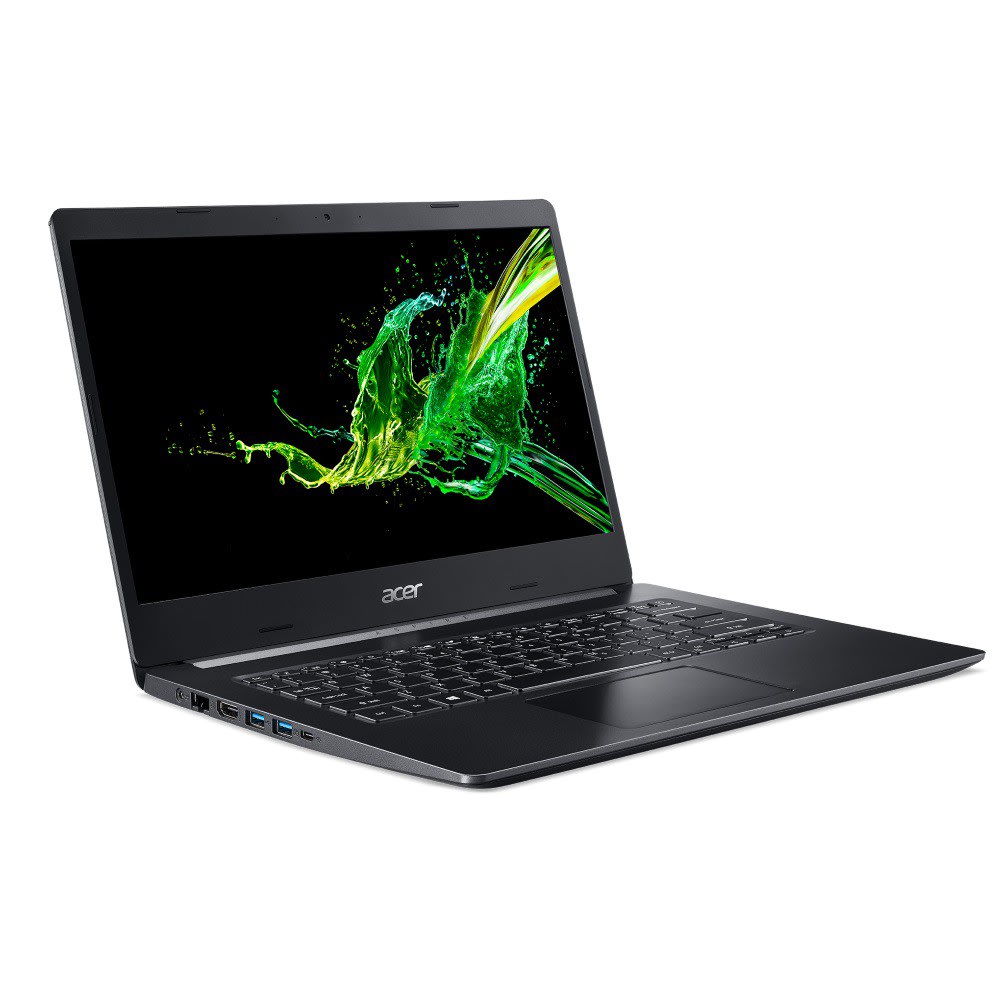 Acer Aspire 5 (A514-52G)
SGD 998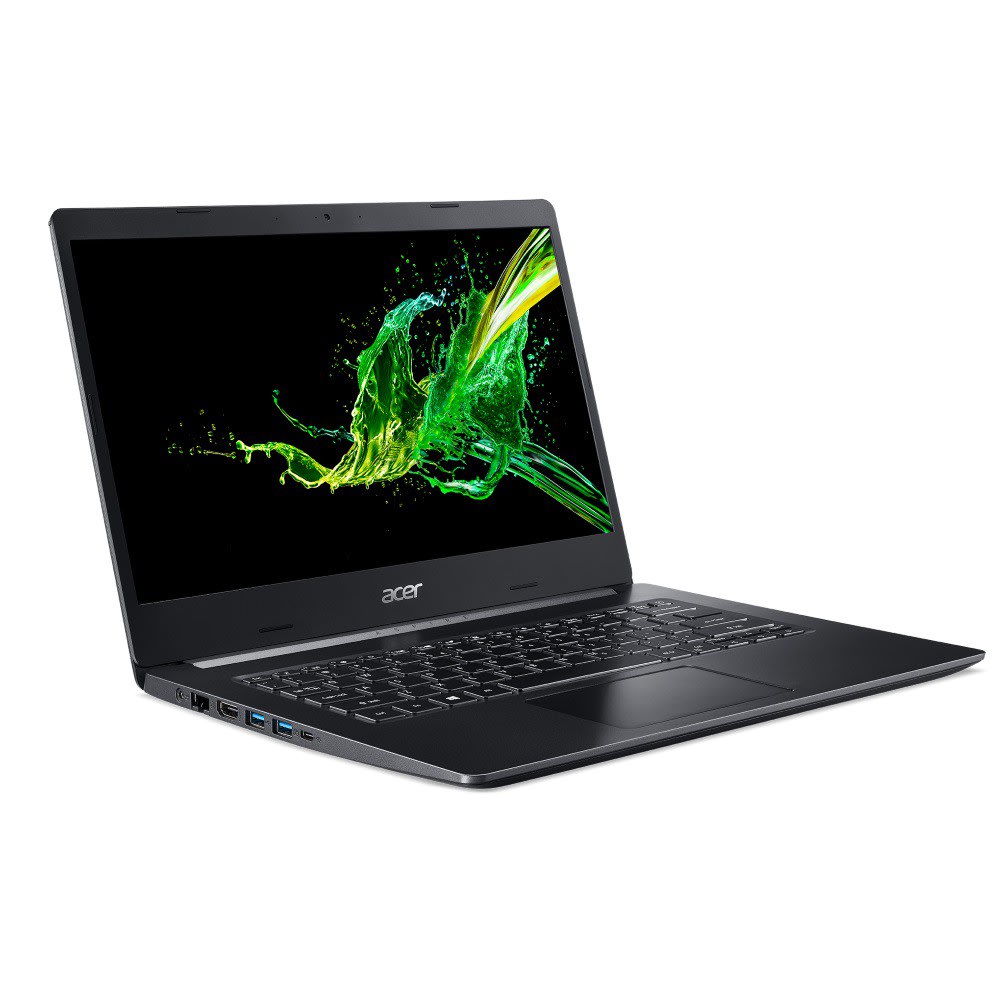 add_circle
Budget-friendly
add_circle
Latest 10th-generation Intel processor
add_circle
Ample memory & storage
add_circle
Good battery life
remove_circle
Lacklustre keyboard performance
remove_circle
Sub-par speaker system
A budget-friendly laptop worth considering for, the Acer Aspire 5 has many reviewers singing praises about it. That includes all the performance-driven specs for such a price point . Example, you get a fast processor with the latest 10th-generation Intel chipset, sufficient memory & storage capacity at 8GB RAM + 512GB SSD and a decent entry-level Nvidia MX250 graphics.
The latest processor means you'll do just fine for multitasking while the graphics card is good enough to handle popular titles like "Shadow of the Tomb Raider", "Assassin's Creed Odyssey" and "Mortal Kombat 11". Battery life is up to the standard as well, clocking around 7-10 hours depending on the usage.
There are few drawbacks, though, namely its somewhat mushy keyboard while the built-in speaker lacks good bass and tends to sound flimsy.
If you can overcome some of its flaws, the Acer Aspire 5's overall value-for-money price tag and specs that can handle demanding tasks remains a sweet bargain.
---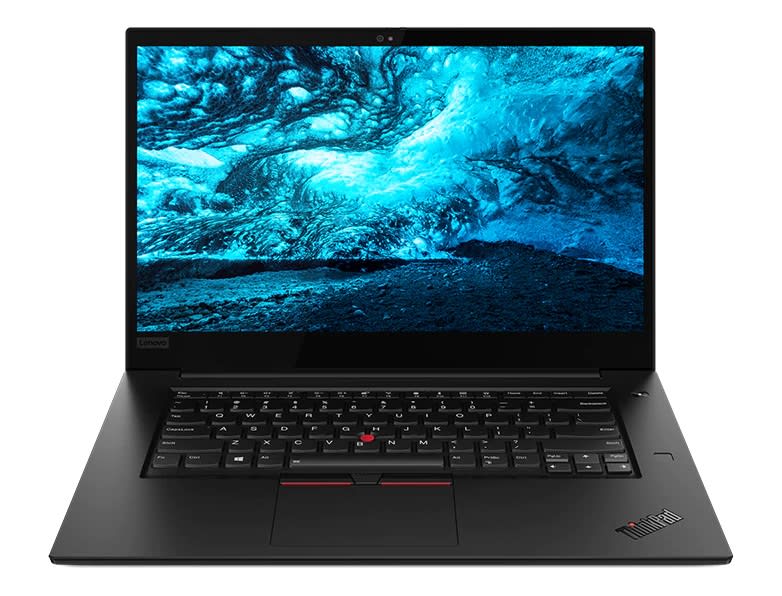 Lenovo ThinkPad X1 Extreme Gen 2
SGD 3039.2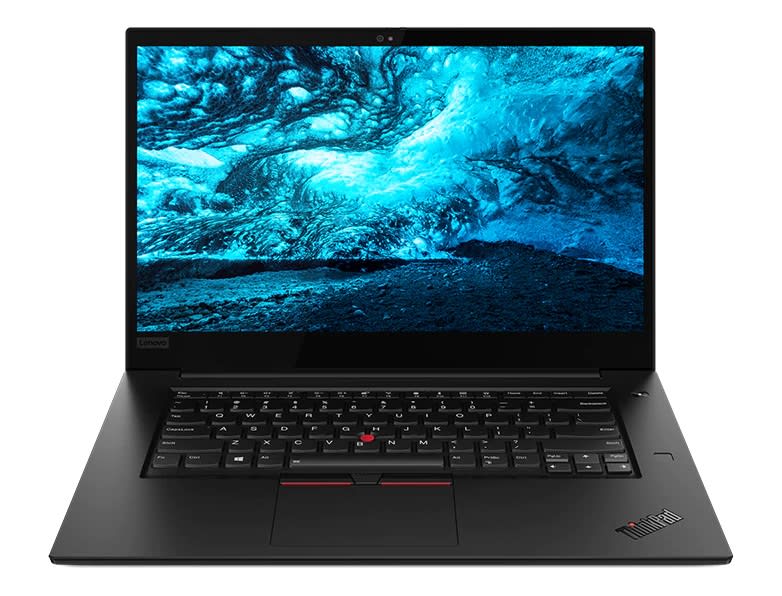 add_circle
High-end specs capable of handling daily and demanding tasks
add_circle
Solid build quality
add_circle
Reasonably lightweight
add_circle
Good 1080p IPS display
add_circle
Clicky keyboard
remove_circle
Weak battery life
remove_circle
Suffer from heating issue
remove_circle
Can be pricey for some people
Built with productivity in mind, the Lenovo ThinkPad X1 Extreme Gen 2 means serious business when it comes to performances. Its combination of Intel's 9th-generation processor along with ample memory and SSD is capable enough to handle both everyday and heavy tasks.
Most reviewers who bought this have praised the machine for its durable build quality but still reasonably light weight at 1.7 kg. Other highlights to look forward to include its better-than-average 1080p IPS display and a comfortable, yet clicky keyboard that has a tactile feel.
But for all the processing power and performance-driven specs, the majority of reviewers agreed that the battery life is its biggest setback. It tends to drain fast in a real-life test at around 3-4 hours on a full charge, depending on the usage. The laptop is also prone to heating issues whenever there are heavy loadings involved.
Although this laptop is not for everybody (the hefty price tag can be a major concern here), it packs with enough essential advantages to justify its premium standard.
---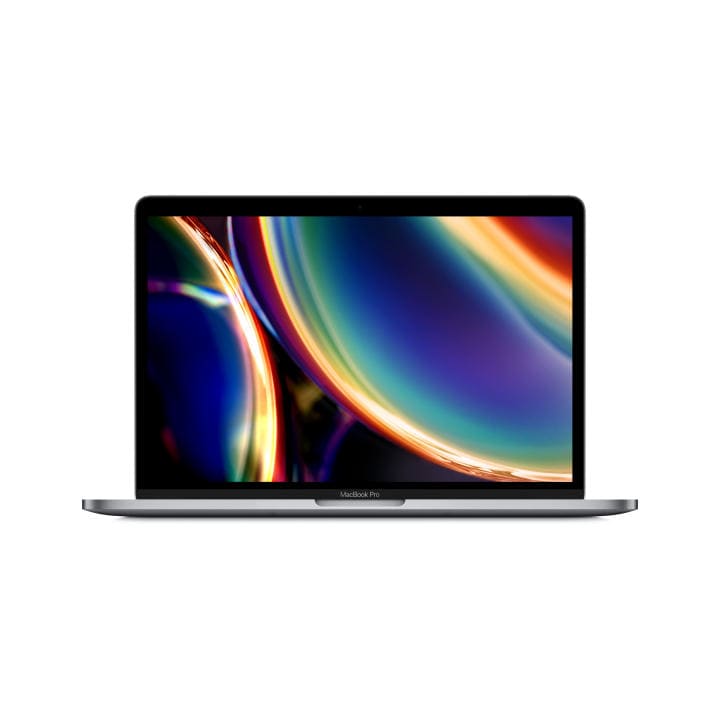 Apple MacBook Pro 13-inch (2020)
SGD 1749.00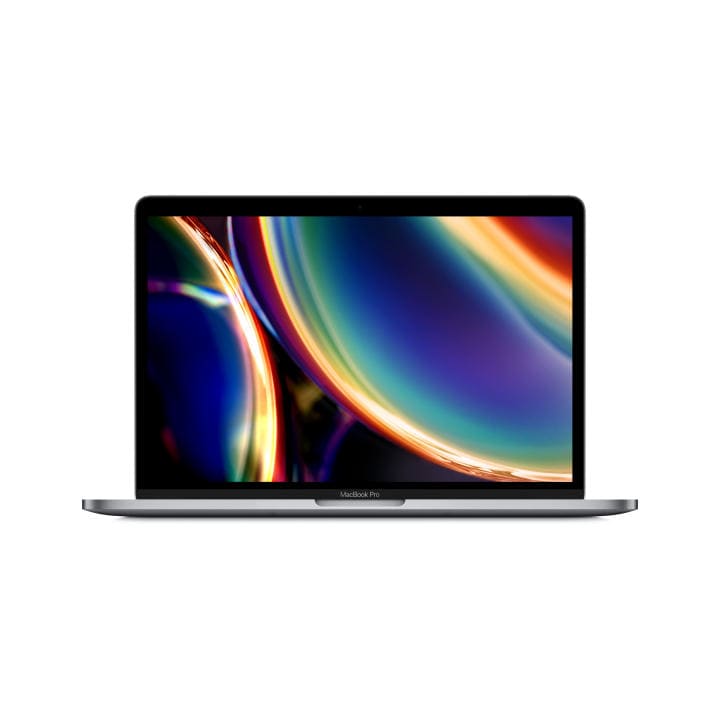 add_circle
Fast processor
add_circle
Improved graphics performance from previous generation
add_circle
Comfortable Magic Keyboard
add_circle
Sharp Retina display
add_circle
Great specs, even at a starting price point
add_circle
Amazing battery life
remove_circle
Only 720p FaceTime HD camera
remove_circle
Thick bezel
There is plenty to love about the 2020 edition of Apple MacBook Pro 13-inch model, beginning with Apple's modified fast processor of an 8th-generation Intel i5 quad-core chipset. It has an improved graphics performance, thanks to the integrated Intel Iris Plus Graphics 645 and a stylish Magic Keyboard that is packed with amazing feedback and an overall comfortable typing experience.
For those who wants to use an Apple MacBook Pro for video editing works regardless of hobby or professionally, the vibrant 2560 x 1600 Retina display packs a punch in terms of colour, contrast and max brightness at 500 nits.
The specs are another major factor here, with an entry-level 8GB of RAM and 256GB SSD combo, it's decent enough for most editing and graphic use. Demanding tasks such as running the Adobe Premiere Pro or Photoshop software will make sure not to hang. Then, there's the built-in Touch Bar, which comes in handy for customising various time-saving shortcuts and commands.
The Apple MacBook Pro is also designed to keep up with the pace, notably the sturdy OS and its lightning-quick reboot upon being switched on. Not forgetting; the battery life is good too, lasting around 8-10 hours on normal usage (including when using demanding apps).
If there are any shortcomings, the Apple MacBook Pro is only equipped with a 720p FaceTime HD camera. Given its premium price point, is it too much to get a well-deserved 1080p instead? A bezel-less display would be nice for its otherwise compact 13.3-inch screen, though.
Still, the Apple MacBook Pro 13 (2020) edition remains an improvement over its predecessor and is also a great buy even for its starting price.
---
More: 9 Laptops for All Students of Every Need & Major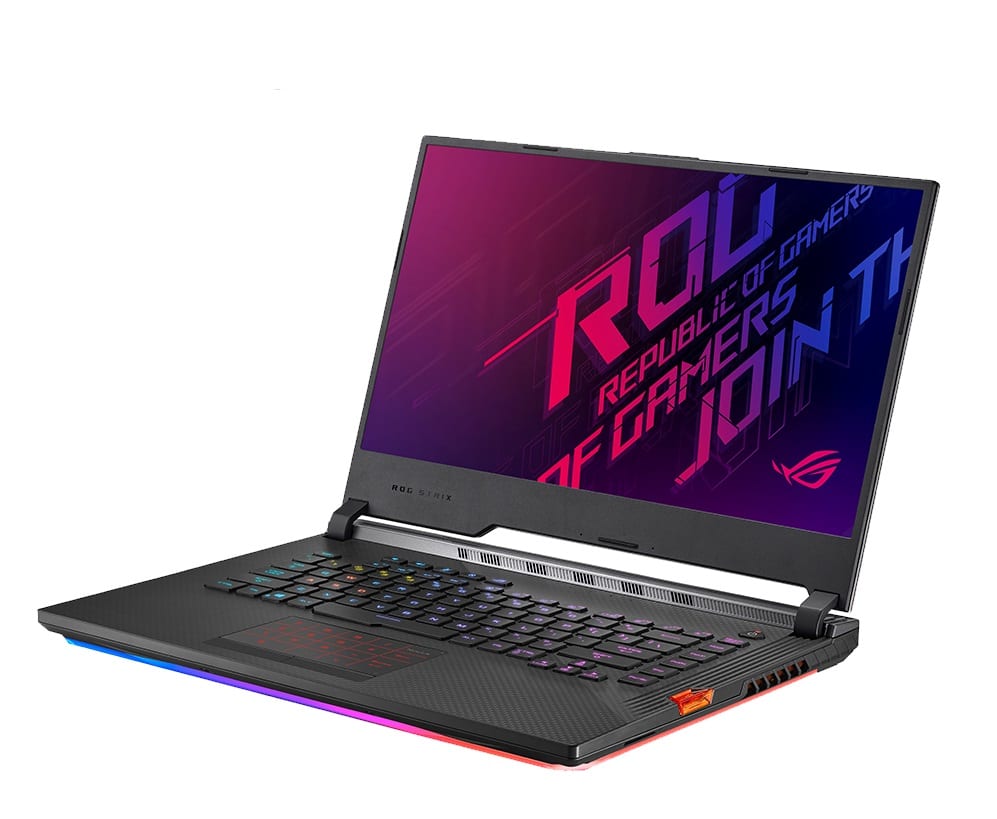 Asus ROG Strix Scar III
SGD 2688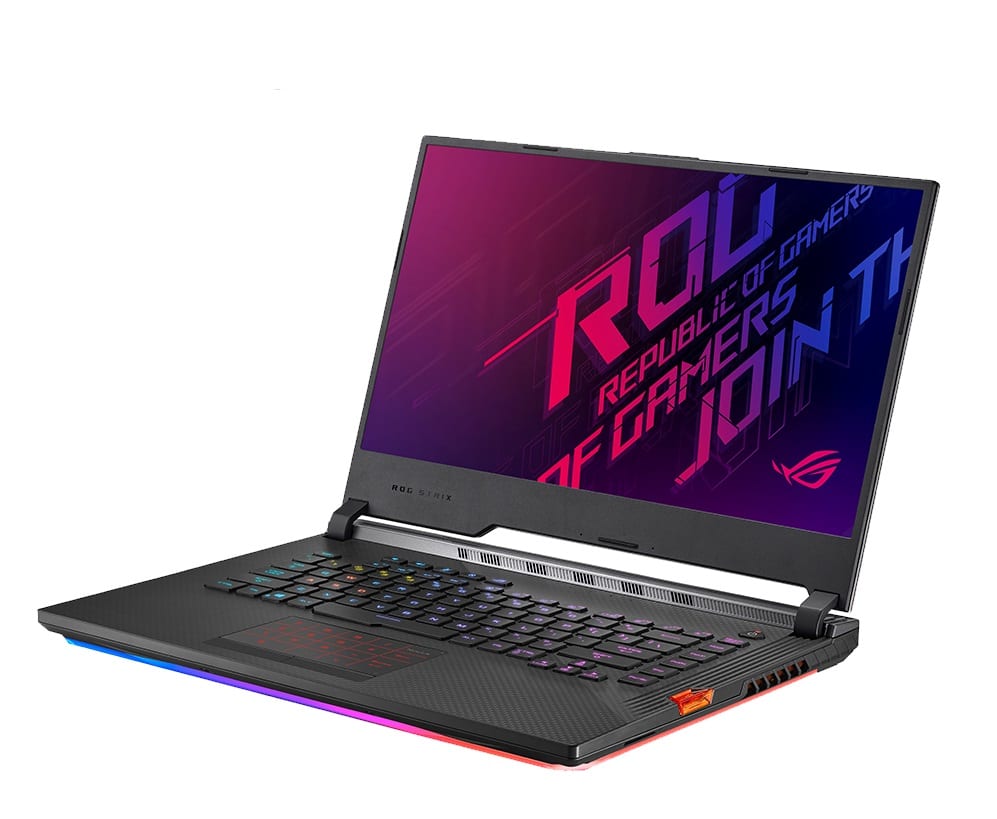 add_circle
Great design & build quality
add_circle
Great 1080p IPS display
add_circle
240Hz refresh rate
add_circle
High-end processor & graphics card
add_circle
Backlit keyboard
add_circle
Better-than-average integrated speakers
remove_circle
Uneven thermal cooling
remove_circle
Poor battery life
If there's a gaming powerhouse worth considering for, you might want to check out the Asus ROG Strix Scar III. Specifically built for hardcore gamers, it features both an amazing design and build quality that justifies its premium price. The display is top-notch, something that most reviewers agreed on, particularly the 1080p IPS panel with a whopping 240Hz refresh rate.
When it comes to the rest of the specs, the Asus ROG Strix Scar III goes all out by offering a top-of-the-line, 9th-generation Intel i7 processor and a high-end Nvidia RTX 2070 graphics card. The latter allows you to play demanding game titles like "Grand Theft Auto V", "The Witcher 3", "Battlefield V" and "Apex Legends".
Reviewers are also satisfied with the RGB-backlit keyboard. It's responsive and clicky to the touch while the built-in stereo speakers offer decent bass regardless of playing games or music.
The Asus' thermal cooling system, however, turns out to be a mixed bag. Some reviewers claimed the laptop tends to struggle on staying cool while under pressure, especially after long hours of gaming. Another common complaint is the fan noise, which at times, sounds like a whooshing "fighter jet taking off".
As for the battery life, the test result is considerably poor at 4-5 hours top. So, if you are into heavy gaming, it's best to have your laptop plugged in instead.
---
More: Keep Your Lappy Cool with the 6 Best Laptop Cooling Pads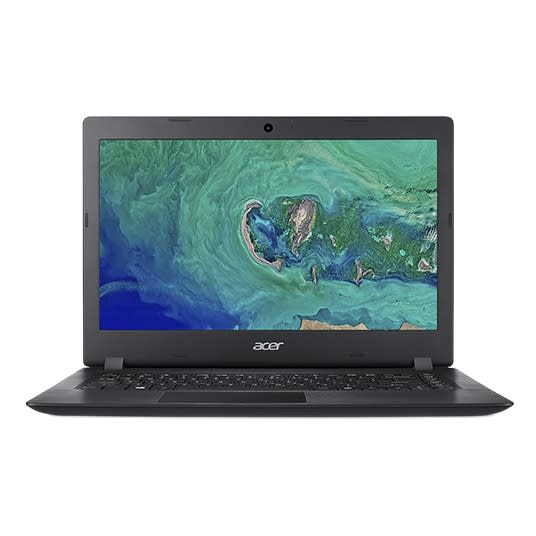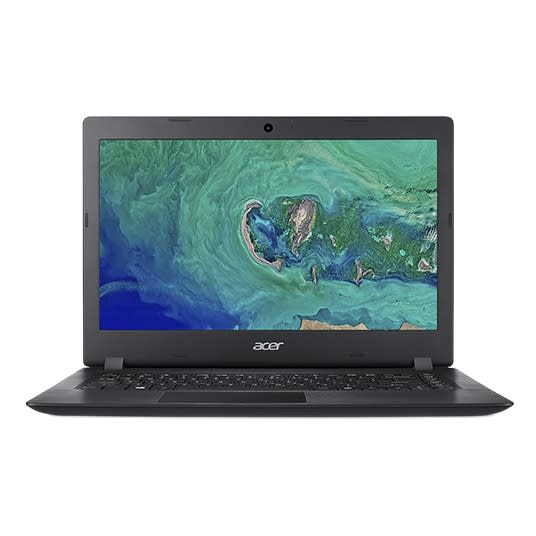 add_circle
Satisfactory for running basic tasks
add_circle
Neat-looking design
remove_circle
Dull display
remove_circle
Weight can be cumbersome
Shopping for a new laptop but only have a limited budget? Here's a recommendation for you: the Acer Aspire 3, which comes with an affordable price tag. While it only runs with an entry-level Intel processor in the lowest tier, the laptop is decent enough to run everyday basic tasks like Microsoft Office and web browsing. As you may have expected it, the laptop not a good idea for gaming.
Given the price point, you shouldn't expect much in the design department. But the minimalist-looking chassis has an overall neat finish. Its screen is pretty much basic, where some reviewers baulked at the dull-looking display even after cranking it up to max brightness.
The battery life isn't exactly out of this world, even though Acer claims the Aspire 3's supposedly 8-hour runtime in total. But in rundown tests, many reviewers found out it lasts at an average result of 5-6 hours.
At 1.9 kg, the Acer Aspire 3 is far from what we like to call one of the "best lightweight laptops". So, it might be cumbersome for some people who are accustomed to bringing their laptop on the go. But for all the flaws here and there, the Acer Aspire 3 remains decent enough for a budget laptop that does its intended job.
---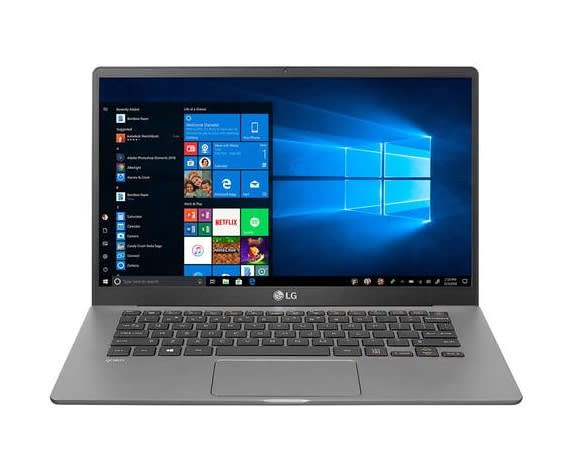 LG Gram 14 (14Z90N)
SGD 1799.00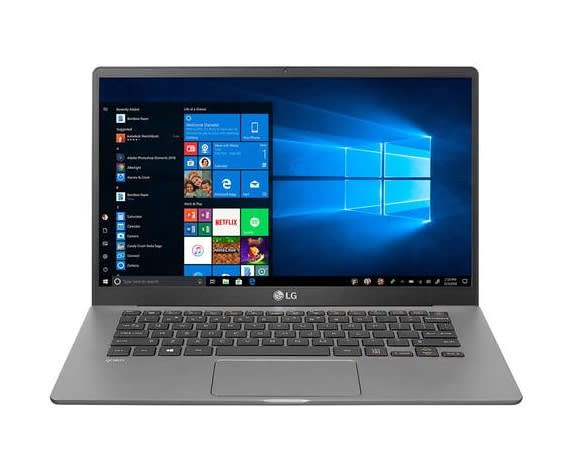 add_circle
Slim and light
add_circle
Comfortable keyboard
add_circle
Good choice of specs for multitasking
add_circle
Long battery life
add_circle
Lightest laptop
remove_circle
Okay visibility for outdoors
remove_circle
Average speakers
LG Gram 14 (14Z90N) is known for 2 things by most reviewers; the featherweight of this laptop and its incredible battery life.
Using the laptop for multitasking purpose is a breeze, thanks to the high-end specs. It utilises the latest Intel's 10th-generation with the choice of i5 or i7 processors, as well as an ample memory RAM and SSD for storage capacity. Then, there's the battery capacity. According to most reviewers, it is capable of sustaining around 14-16 hours on a single charge.
Speaking of which, the display is reasonable enough at Full HD resolution while the max brightness, clocking around 250-300 nits. The only drawback about the latter is the not-so-good visibility if you are primarily using the laptop outdoors.
Meanwhile, the keyboard is comfortable enough to type on, with most reviewers find the chiclet-style layout has a nice, clicky feel to it. Speakers, in the meantime, are nothing much to shout about.
---
Disclaimer: The pricing shown is just a good indication of how much these products are worth. The prices could change based on the e-commerce promotions that are going on. If some of the products are not available, do email us at [email protected] Thank you!